How a digital agency can help you stand out in a crowded online landscape through creative and innovative marketing campaigns.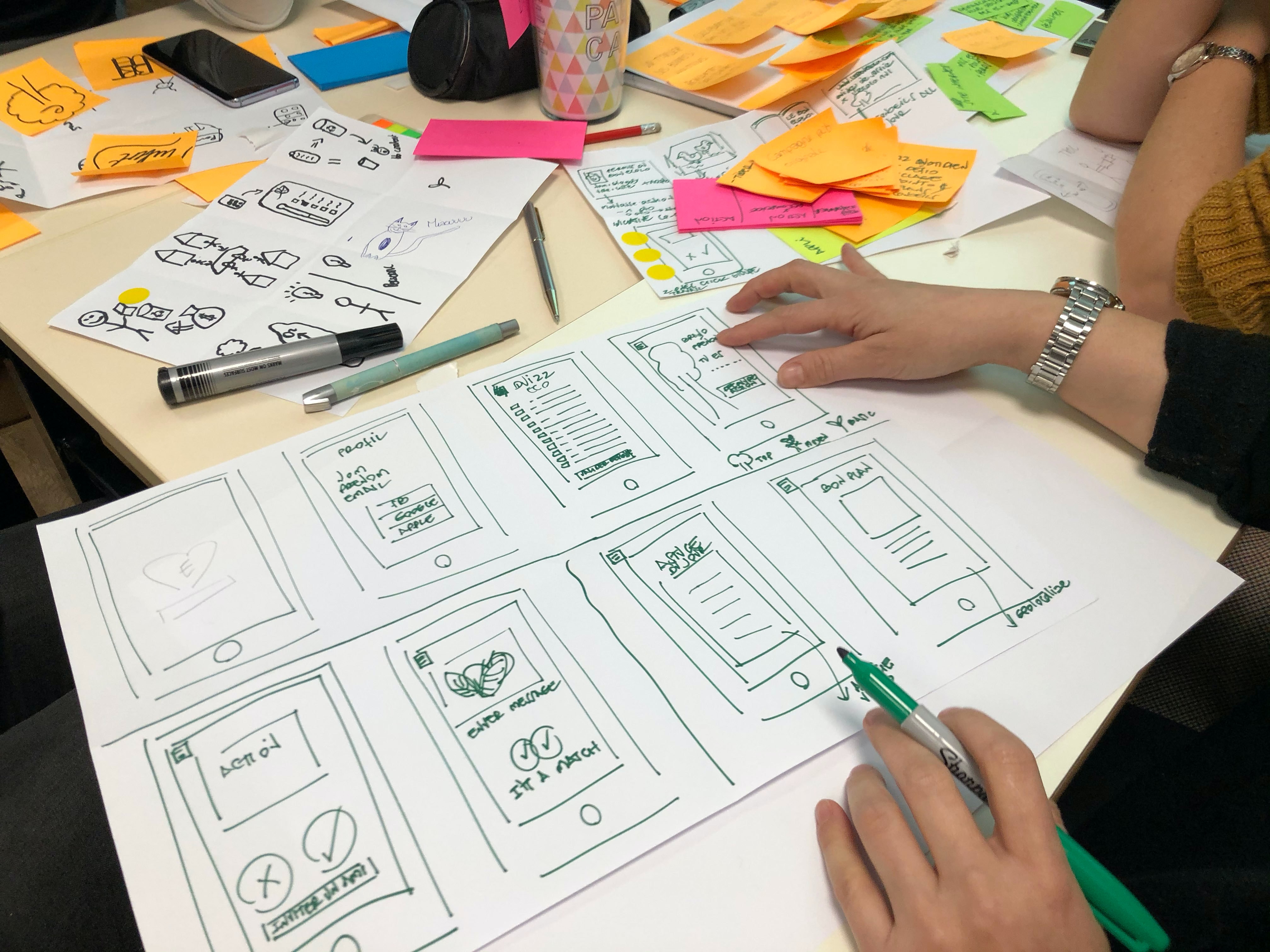 Creativity.
Sometimes, business people overlook creativity as a secondary aspect of their careers and professional lives.
When we talk about creativity, we could think of a bohemian art student, a musician, a designer or anything else that has to do with art. Nevertheless, successful Silicon Valley businessmen or women are associated with economics, politics or science. 
CodeDesign is a leading digital marketing agency ranked #1 in Lisbon, Portugal. You could work with us to accelerate your business growth.
Nevertheless, let's take something as seriously as science. Is there no creativity behind it?
Is it all numbers and facts? Well, think again. Read this complete guide on Amazon Listing Optimization.
Before any significant discovery, there had to be an innovative question and a creative way to prove someone's thesis. We can see examples of someone creative and also a genius in Leonardo Da Vinci, who made the first designs flying machine.
Taking it closer to our niche, we see how many new social media platforms get successful in their creativity in creating new ways to entertain us. So we went from the birth of MySpace to massive social platforms like TikTok.
In a blog of Upland, we see how 6 to 10 people think creativity is valuable for their country's economy, while 75% of them feel that they aren't living to their creative potential.
When we mix creativity with our team of certified and well-educated digital marketing professionals, we have the best digital agency to take your business to success.
Discover how an agency can help you stand out in this highly competitive world of the internet.
Keep reading.
What is the role of creativity in digital marketing?
Why do campaigns get viral? Sometimes, it's pure "luck" because anybody can control what happens on the internet. But on the other side, creativity was a significant factor behind that virality.
People saw your campaign and got hooked at how innovative and empathic your campaign was, and so, with a little bit of originality, you can take your brand everywhere around the world wide web. Read these linkedin ads best practices 2022.
And that's crucial for your business's survival. Today anybody with a laptop or even a smartphone can launch a digital business, so the competition has become ferocious these days.
Nevertheless, with creativity, you can turn things upside down and give a new twist to your industry, letting your business stand out from all your competitors.
 Fast Company article says that 60% of CEOs qualified creativity as the most important leadership quality, compared with 52% for integrity and 35% for global thinking, making it a superior quality for your business.
Nevertheless, as business owners, we understand that with so many business duties, you can't get yourself into a round table of brainstorming new ideas for your business, or you have a good idea but need to know how to bring it to life.
Don't worry; we're here to help you with that.
In Codedesign, we specialize in every aspect of digital marketing - SEO, social media, PPC and many more - and with an excellent base for our services, creativity is the secret and most vital ingredient to generate success. 
We can help you find new ways to create an innovative strategy backed by professional knowledge.
But let's illustrate better how a digital agency can help you with this.
Source: YouTube.
Download digital marketing plan template.
Creating your business.
Creating and creative? Do you see where we're going, don't you? 
Building a business goes beyond choosing a niche you're good at and selling; this isn't viable for your company's success as there is no differentiator for you.
But how can a digital agency help you create a structured business? Well, by defining your why and business purpose with captivating storytelling.
Your niche may have similar goals. For example, digital agencies will help businesses get more recognition and sales, or old houses will help older adults live better lives. That's the basic stuff, but why? Why do we do what we do?
It sounds mysterious, but it's pretty straightforward. Check these companies adapting to cultural differences examples.
As humans, we have different motives to do what we do, and we want to achieve these goals go hand in hand with our life experiences.
Maybe the senior house owner had a great relationship with their grandparents, and after they passed away, he swore he would never let any old man or woman have a bad time during their last years.
This purpose is a core reason why you do what you do, and with creativity, we can get that special meaning behind your business to help you stand out from competitors.
Once we have your business purpose, we turn it into a story you can sell to humanize your business, so more people engage with it.
This factor makes most customers choose you over competitors because, as humans, we connect more emotionally with brands than rationally.
Your story will be unique, as no other people can have the same experiences as you do.
Source: YouTube.
Content Marketing.
Creating content may be the most related area to the topic we're talking about, and it's the most effective way to share your brand's message with your audience.
According to the Content Marketing Institute, 67% of marketers said this strategy helps them generate more demand and leads. Of these statistics, 72% said that content helps to educate audiences about your services, and 63% alleged that with this tactic, they could build loyalty with existing customers.
With social media platforms, most brands must produce content almost weekly to stay relevant. If not, there's a high chance of being forgotten. Due to this increased demand, it turns indisposable to have a digital agency that creates valuable and original content for your brand so people engage more with your business.
You can use many content types, including blogs, videos, infographics, etc. 
The idea with this content is to either bring more light into people's questions about your business area or remark on your services' benefits. 
Nevertheless, content creation is a highly demanding activity that takes time to see the results, as constancy is essential for it. Because of this, it becomes indisposable for you to have a digital marketing team that helps your brand to stand out and be relevant with innovative and original content.
Not only this but with the help of analytics, we can best define what type of content each buyer persona could like and create a personalized content campaign for all of them.
If you want more information on this topic, check out content marketing in 2023.
Adapt content to different formats and channels.
With the advances in technology, we have various formats on which we can advertise. We previously talked about content marketing, but depending on which channels you use, the content has to be presented differently.
For example, if you use Instagram and Linkedin, the first platform is more friendly with audiovisual content, while LinkedIn is a more serious platform where customers want more blog content. 
Check this article on how e-commerce influences supply chain management.
We must do more than grab the post we created and put it in all our channels. It will be disruptive for our audiences.
The omnichannel strategy's primary goal is to create a brand experience that adapts to each stage of the customer's journey. So, while your users may find your ad on social media, they can go to your website and experience another variety of content adapted to this central channel.
To create this multi-channel experience, you need people who understand which content types are more suitable for each one or even how you can adapt that type of content for other channels. Read this guide on marketing herbal products successfully.
For example, a good blog could be an extended YouTube video or even an infographic. The idea is to bring a format that is easy and entertaining to consume on each platform.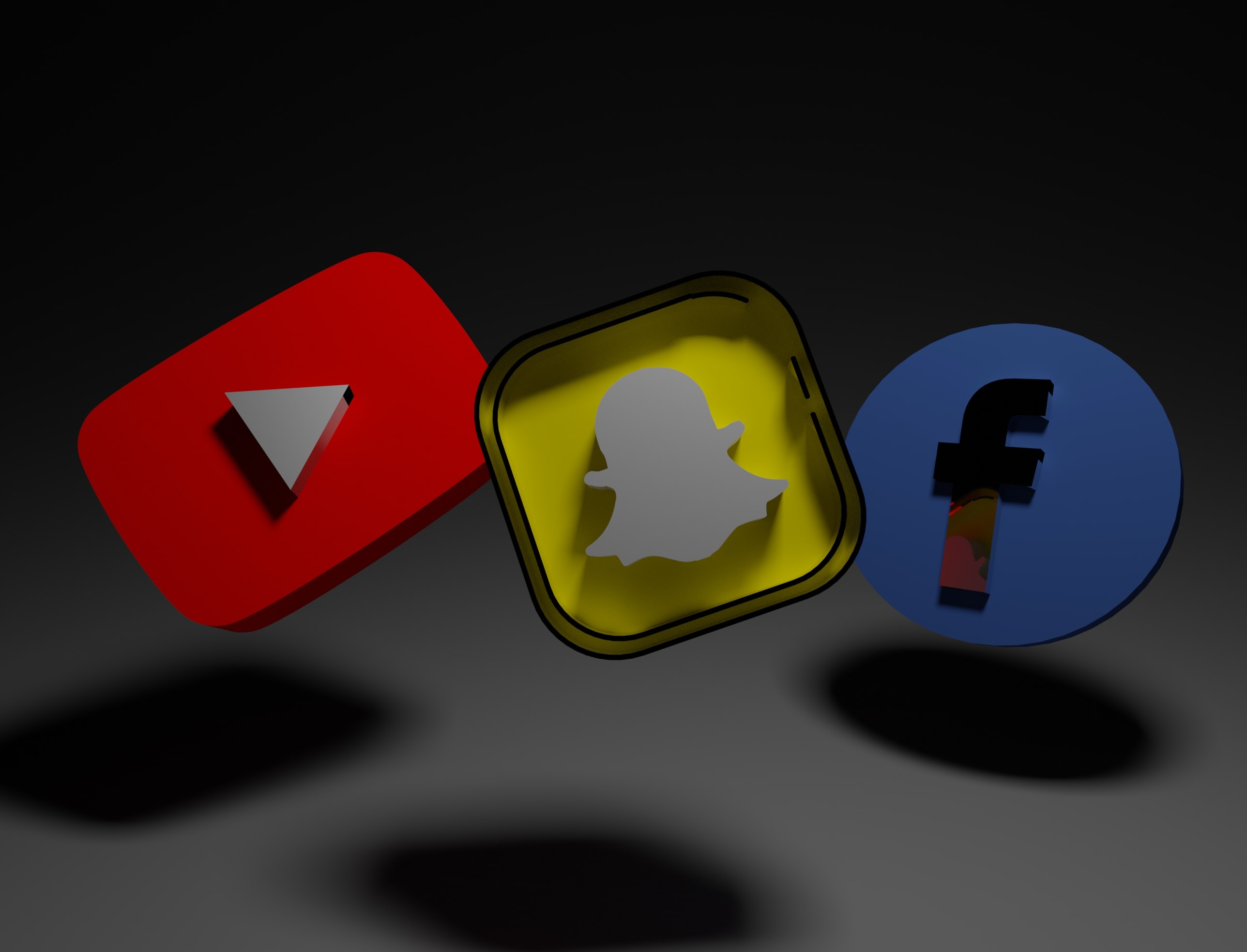 Omnichannel Marketing.
Study and overcome competitors.
This part of creativity could get you excited as we all want to be the #1 in our niche, and a creative digital agency can help you with it.
Check this article on how e-commerce influences supply chain management.
To start a digital marketing campaign, the first thing to do is to perform a competitive analysis. In this, we see who are your closest competitors and, most importantly, what they are doing.
This is crucial because it helps us have a solid base of what is working and what isn't within your niche, but the best part comes when we study deeply what type of content and strategies they're using.
As Pablo Picasso once said: "A good artist borrows, great artists steal."
The main focus is learning from their successes and failures and seeing how we can creatively overcome them in their own game. By doing this, you stay updated with your niche's trends while ensuring that you aren't doing the same old-fashioned campaigns. 
Here is a complete guide for you on developing a business development strategy.
Check out how voice search optimization could affect your marketing strategy.
Solving problems.
This last benefit of creativity is gold for all businesses, and of course, it comes from human ingenuity and not so much from spending more money.
Creativity and cunning can go hand in hand since we can turn an obstacle into an opportunity or a more effective way to solve it with some imagination.
Within our work environment, those with a more out-of-the-box mentality often stand out more than those who may have a degree from a prestigious university. Creativity allows us to lead our projects better and offer alternative routes to any event. Read this guide on what's a good CPC.
Creativity is a big part of good leadership! Check this article on Google Bard.
Conclusion.
As we can see, creativity is an essential fuel to be able to differentiate ourselves within this 2.0 community that continues to grow. With the accessibility that social media platforms give us, competition in any niche is multiplying. Still, instead of spending mindlessly, the most sensible thing to do is to take some time to create an innovative and dazzling strategy so we can make all our customers turn to see us.
Codedesign is a digital agency that will help you meet all your professional goals and offer you a personalized and creative strategy that will help you stand out from your competitors. Contact us, and let's talk business!
About CodeDesign
Codedesign is a digital marketing agency specializing in e-commerce and B2B online marketing. Our digital team utilizes the latest digital marketing tools and strategies to help clients reach their business goals. We offer comprehensive services such as website design, search engine optimization (SEO), content marketing, performance marketing, social media marketing, CRM and marketing automation, email marketing, and more. Our experts create and implement customized digital marketing campaigns to increase website traffic, generate leads, and drive sales. Our expertise in e-commerce and B2B marketing allows us to understand the nuances of the digital marketplace and create effective marketing solutions tailored to their client's needs.
CodeDesign is leading:
- Digital Agency
- Digital Marketing Agency
- Amazon Marketing Agency


Feel free to contact us to see the unprecedented growth of your business.
---