How to create captivating Storytelling for your brand?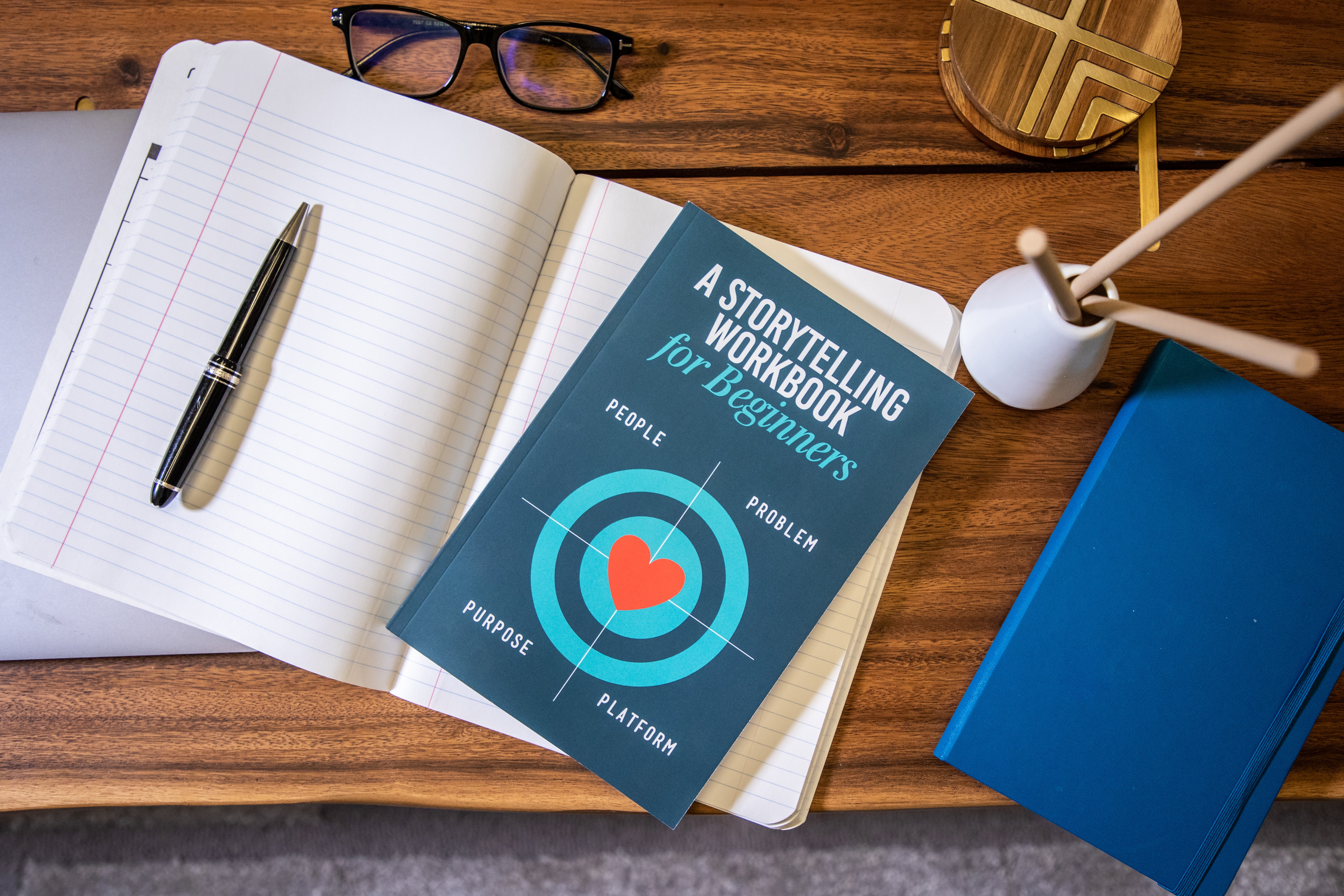 Brand Storytelling.
Why is it that stories are so meaningful? Well, because they are memorable. We can allude to this phrase to Mathew Lunh, a storyteller that worked for Pixar for twenty years and wrote for famous movies like Toy Story, which is movie gen.
But how does this translate to digital marketing? In more ways than you may think, let us tell.
While we pride ourselves on the quality of our products, our workers' degrees, and many other prestige emblems, in reality, most buyers don't engage fully with all these features. Quality is a top priority, but if you have nothing more than that, chances are that a company with less quality but captivating and engaging ideas will take the heart of all the clients you wish to have.
Storytelling may be older than marketing itself, and for millennials, we have engaged with stories, dramas, and comedies, and we'll keep doing so.
Why, you may ask?
Because these stories reflect us because they let us connect deeply with the things we consume, we build an identity based on the brands we consume and what they mean to society through their storytelling.
There is a reason why Apple and Android users subconsciously see each other as rivals, and that is the brand storytelling behind each company and so whenever a user buys one of these smartphones, they feel connected to a community, to a universe with its own story and values.
So, if we convinced you of how important it is to build your brand storytelling, then let us help you create captivating storytelling for your branding, ads, webpage and any media you can use to broadcast your brand's value.
Let's build this story. 
CodeDesign is a leading digital marketing agency ranked #1 in Lisbon, Portugal. You could work with us to accelerate your business growth.
How can Storytelling improve a brand's performance?
In a Forbes article, we see a declaration many of us would know but often ignore.
We, as humans, like to think of ourselves as logical beings, but we are all the opposite.
It's incredible how a bad day can numb our emotions and let us to bad decisions. Likewise, a good day could make us make the same bad decision but in a better mood.
Clients usually research all the options they can get - it's the most recommendable. Nevertheless, at the time of the final decision, they tend to choose the company that makes them feel the best.
So, when promoting our business, we can't be 100% logical and all about the facts. We also have to reach that emotional and relatable aspect to let users identify themselves on our stories, so it feels like the brand is a close friend, a wise master, a guide or even makes them feel like part of your family.
Emotional connections are an excellent hook to make those clients fall in love with your brand, and so you achieve a bond that no other competitor can break, as you make them feel how they like it.
Source: YouTube.
How to create captivating Storytelling?
Brand stories are not marketing materials. They are not ads, and they are not sales pitches. Brand stories should be told with the brand persona and the writer's personality at center stage. Boring stories won't attract and retain readers, but stories brimming with personality can.
In this fragment, Susan hits the nail about what your Storytelling will start with, the main characters that will play their roles in all your stories: buyer personas.
Like any brand, you will most likely have several models of buyers. For example, if you are a health insurance company, you'll have seniors, people looking for dental insurance or even, going to the extreme, Hollywood stuntmen. Why not?
So all of these are looking for the same service, but not all have the same story.
That is when you will use these two fundamental questions to start producing the script for these stories:
What is the problem that you solve for them?
How are they solved?
So, going back to the example of the insurance company: a good ad for the elderly would talk about how the company will be their protector against any health problem that begins to appear in this advanced age; meanwhile, with the stuntmen, you'll offer an ad that tells a story in which a take with Tom Cruise went wrong, and now he'll need your services to get "Mission Impossible number 12" out - because we don't keep track of how many there are.
Going back to the topic, you see they are two completely different stories. On the one hand, you have one that can be melancholic and hopeful in which clients will be able to see their parents, grandparents or any other older person they appreciate reflected, and you will have touched the core of his heart to hire you. On the flip side, Tom Cruise and an Insurer for "Mission Impossible" is an excellent piece of viral marketing and could be pretty effective on social media.
With this in mind, let's look at some of Neil Patel's tips for creating memorable Storytelling.
Please keep it simple.
When you create stories about your brand, you don't need a master's degree in screenwriting or writing "Fight Club" to be liked. You need to get to the heart of what your customers want from you. For this, you need first these three elements:
This is it. All you need to create a story because, in branding and marketing, it isn't necessary to get "really deep" or complex with mind-blowing plop twists. It can make people lose their attention.
A good brand story should have the following:
The Beginning:  this is the part where you explain the problem you want to solve.
The Middle: the part of the story where you set a solution for that problem. 
The End: This is the success part. You elevate your product by demonstrating how it will make your customers feel once they have solved their problems.
The ending of your story should not feel like closure but rather the beginning of a new journey, the invitation to an adventure or experience.
And as Neil tells us in his article, making stories simple makes you look like a more trustworthy brand, while complexity will cause the opposite.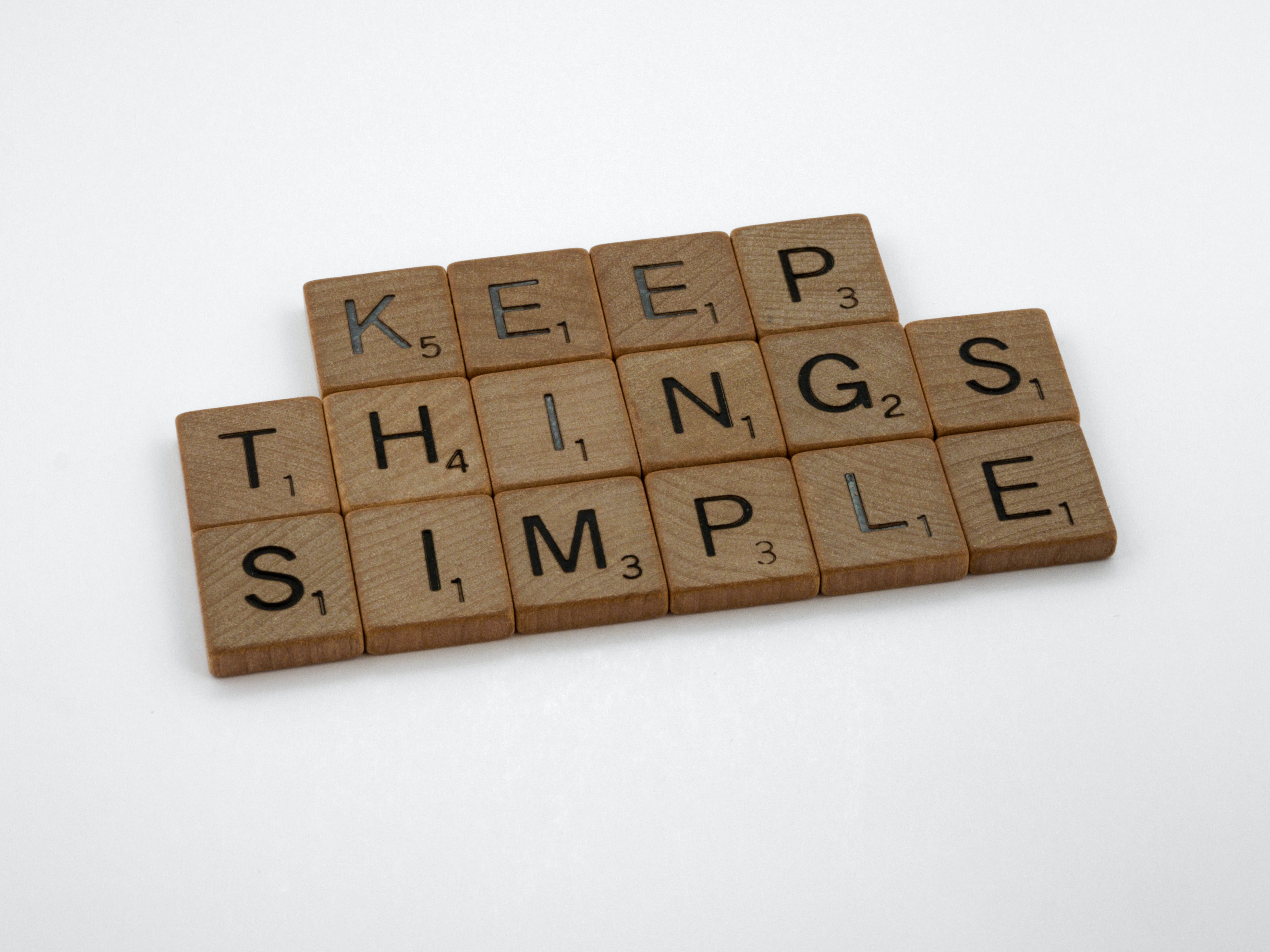 Brand Storytelling.
In the article linked in the title, we discussed it before, and we are glad that Neil shares ideas with us.
The truth is that behind your brand, there must be a prime reason that pushes it to be what it is, and that reason cannot be only money.
Let's not fool ourselves; money is an excessive and vital force for any business. Still, behind the desire for success, there must be a primary reason for the creation of your company so it can continue for a long time. Behind this reason, you'll get a story, the story of your brand, another that you can tell your audience so that they empathize with your company.
Source: YouTube.
Let users tell your story.
Finally, customer testimonials are an excellent method to expand your story and thus include more people in it.
When you use customer testimonials, it is no longer the brand that is speaking well of its product because even if your Storytelling is very credible, customers are not naive. They know that you, as the owner, will never speak ill of your project. That is why customer testimonials that tell how your product has helped them improve their lives are a statement that will give your business much more credibility.
At Codedesign, we are no strangers to proudly sharing our testimonials and success stories with clients. Take a look at these:
Brands with great Storytelling.
Apple
You know that a brand has done its Storytelling well when you see hundreds of people sleeping on the streets to buy the latest iPhone. Passion for Apple and its products is a feeling, and it all started with the first Mac to Steve Jobs' keynote speech in 2007 announcing the iPhone.
The passion of Steve Job's story, who created Apple from his garage and his battle with cancer, has turned the myth of the man and the brand into something iconic, and the brand continues to honour that to keep all its fans interconnected. Even when it has been proven through films or documentaries that not everything was peaceful and loved in the Apple offices, all this Storytelling keeps people connected as if it were a series. It's something incredible!
When a new iPhone comes out, and they mention that iPhone 11's GPU is 20% faster than the previous model, we don't connect with that for consumers since most of us don't have a 100% clear idea of what these technical aspects mean.
Instead, all the ideas and attributes of the brand move hundreds to buy the brand's latest smartphone, even when it is almost the same cell phone but with only 20% improvements.
Source: YouTube.
In this commercial, we see how Apple places that human factor within its technology, making us see how through its face cam, we can connect with all our loved ones no matter how far away we are.
Here, we reaffirm that although the product may be of high quality, users connect more with its emotional aspect rather than its technology or advances.
Coca-Cola
We couldn't put aside the titan of soft drinks and it is that this brand has always associated its drink with happiness, friendship, love and family throughout its professional career.
Thus, through its narrative, the brand has managed to get us as consumers to associate its brand with happy moments, and we see how in any celebration, it is very likely that this soft drink is present in it.
Even so, the brand decided to take its Storytelling to the level of virtual reality. Thus, with our smartphones, we immerse ourselves in 12 small stories with their conflict and resolution.
This ad is Storytelling on another level!
Source: YouTube.
Final thoughts
Finishing this story, we can realize how important our brand's most creative aspects are to connect with our audience.
You see, as digital marketing professionals, we know how valuable and essential knowledge is to carry out a campaign with the correct tools. Study and professionalism give us the plus to face any challenge with the indicated understanding.
However, this is only half of the ingredients for business success. It would help if you also had the creativity to figure out how you can engage with customers with emotions and stories that make them feel part of something else big and make them see your business experience as something... Memorable!
At Codedesign, we are passionate about building a comprehensive brand for your business, so you have professionals at your service to bring your online business to all those customers you want to reach. Contact us, and let's talk business!

About CodeDesign
Codedesign is a digital marketing agency specializing in e-commerce and B2B online marketing. Our digital team utilizes the latest digital marketing tools and strategies to help clients reach their business goals. We offer comprehensive services such as website design, search engine optimization (SEO), content marketing, performance marketing, social media marketing, CRM and marketing automation, email marketing, and more. Our experts create and implement customized digital marketing campaigns to increase website traffic, generate leads, and drive sales. Our expertise in e-commerce and B2B marketing allows us to understand the nuances of the digital marketplace and create effective marketing solutions tailored to their client's needs.
CodeDesign is leading:
- Digital Agency
- Digital Marketing Agency
- Amazon Marketing Agency


Feel free to contact us to see the unprecedented growth of your business.
---