The History of Social Media Marketing: The Past & Future of a Business Revolution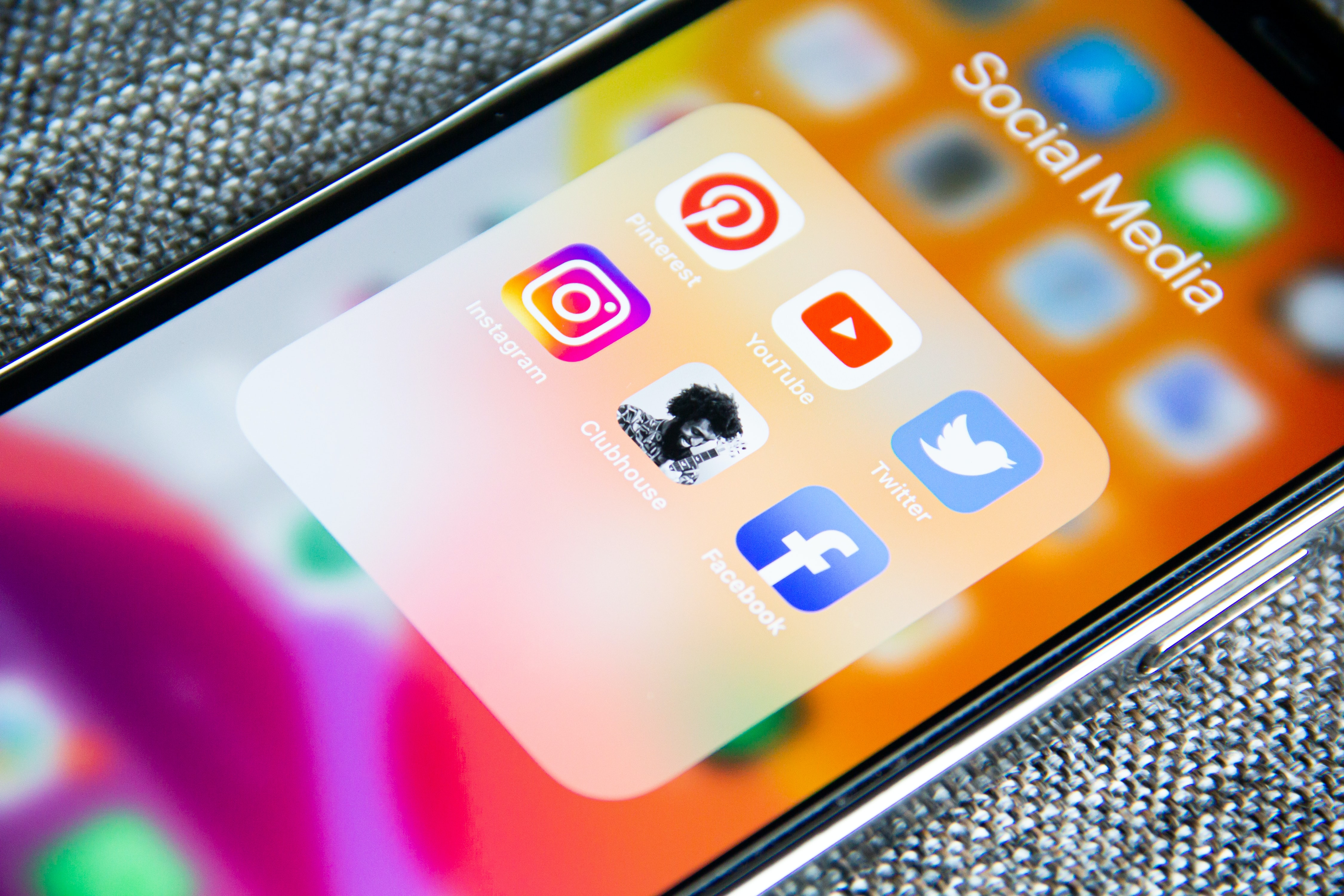 Social Media Marketing.
Social media marketing changed the rules of business!
Before, being noticed in traditional media cost much more effort and money, all without guaranteeing that you would reach your audience or even think that you could interact with them on a more personal level. But with the internet's evolution and the arrival of social networks, now we all have a window in which we can express ourselves and small or large businesses have the possibility of broadcasting their message to the people they want with much less effort in media or machinery.
In an article by Neal Schaffer, we found that 92% of US marketers use social networks at work, while 93% do so worldwide. This tremendous digital platform has proven its effectiveness for the rate of consumption of users today since 97% of them access and search for content on these digital platforms. In comparison, 67% expect their favourite brands to have a presence in these digital spaces.
This business revolution is entirely latent today in 2022, but as experts in digital marketing, the question arises as to how all this began.
In other words, what was the big bang of the digital marketing explosion, and how did the promotion method change? How did social networks become and become all of this phenomenon? But even going a little further, what does the future of social media marketing hold for us?
It is a fascinating topic we will cover in the following article, so sit back and let's see this kind of history of digital marketing and glimpse what may come next.
Are you ready? Let's start!
CodeDesign is a leading digital marketing agency ranked #1 in Lisbon, Portugal. You could work with us to accelerate your business growth.
The Origin of Social Media Platforms
So, let's go back to 1945, when the ENIAC, the first actual computer, was invented. These days, the idea of creating networks between these devices was already on the table, and the first form of internet access was created with CompuServe.
Still, home computers didn't become popular until the late 1980s and early 1990s, when companies we know today like Apple and Microsoft began powering these machines to be in every home. It was here when in 1997, Andrew Weinrich created what would be the first official social network, Six Degrees.
Created with the idea that in your social circle, there are always degrees of separation between acquaintances, the platform allowed you to upload profile pictures, post bulletin board items, connect with other users, and build their social groups. This social network achieved great popularity reaching up to 3,500,000 registered users at its peak of popularity. It was sold to YouthStream Media Networks in 1999 for $125 million, then shut down entirely in 2001.
After this social media, the blogging fashion saw its beginnings with the launch of  LiveJournal in 1999, a platform that allowed users to create blog entries with the gold of keeping their friends updated with all the goings-on in their lives. Nevertheless, this company was sold in 2007 to a Russian media firm.
LunarStorm was another social media idea founded as  Europe's first digital online community. Nevertheless, it didn't have as much popularity, and it was closed down in August 2010 due to a lack of activity.
Then another forerunner of social networks was Friendster, created in 2002 by Jonathan Abrams, Peter Chin, and Dave Lee, whose purpose was to be a dating site that would help its users connect with mutual friends. The social network was a forerunner in leaving comments on other profiles, and at its height of popularity, it reached up to 100 million users. Unfortunately, the site didn't hold up and closed on June 14, 2015. 
At this point, we'll start seeing more popular social platforms that passed the test of time, so first, we'll talk about... 
MySpace
When MySpace was launched in August 2003, the platform aimed to be Friendster's direct rival. MySpace won the battle and dethroned Friendster as the go-to social media platform due to its new features like customizable public profiles and the ability to embed music and videos into posts. The platform was the most popular one between 2005 and 2008 and surpassed Google in 2006 as the most searched website in the US.
At its peak of popularity, MySpace had around 100 million users, being sold to Newscorp in 2005 for $580 million and then resold six years later for 35$ million.
Nevertheless, its fame didn't last long, and by 2008 a Harvard Student called Mark Zuckerberg dethroned MySpace til this date, becoming one of the most successful entrepreneurs of the century with its invention, "The Facebook," which now is "Facebook."
Let's investigate more about this part of social media history.
Facebook
It's funny, but the first social network created by Mark Zuckerberg was not Facebook. It was called SmashFace, a platform where photos of students were uploaded - without their consent - so that users could then make ratings about their attractiveness. Of course, Marck had to take down the page and make a public apology after this, but it all got better a year earlier.
In 2004 Mark created a website called TheFacebook, which later changed its name to "Facebook," sparking what would become a massive movement. 
Suddenly, the platform became popular among university students and in the same year, the social media platform received a $500,000 investment from PayPal founder Peter Thiel.
Then, in 2006 Facebook widened its network so now users outside the campus could join the platform. In October of 2006, Facebook had 50 million users, and just a month later, the business revolution would begin; Mark would launch Facebook Ads. He described it as:
"A completely new way of advertising online. For the last hundred years, media has been pushed out to people, but now marketers are going to be part of the conversation. And they're going to do this by using the social graph in the same way our users do." 
After this event, brands and businesses worldwide started creating brand pages to get a closer relationship with customers, and so, the age of social media marketing began.
One of the factors that helped Facebook become the king of social networks was that the platform allowed you to use your real name as a user, unlike previous networks that only allowed you to use pseudonyms. This is even confirmed by the former CEO of MySpace himself, Mike Jones, who said about it:
"MySpace put up barriers to user enjoyment by forcing members to use anonymous pseudonyms in place of their real identities. Facebook, on the other hand, encouraged members to use their real names; once this behaviour was ingrained in public, and people saw that it wasn't the huge risk it was made out to be, Facebook took off and never looked back. This significant difference between the two social networking sites proved to be a huge game changer in the two companies' experiences."
Source: YouTube.
Its ability to adapt and change makes Facebook a great business titan. As its mantra says, "move fast and break things," the company is open to making any changes to stay ahead of the competition. 
But perhaps what made it stand out from its competitors was the ability for users to share content with their friends and stay connected through the newsfeed. This meant that, unlike the other platform options, users had a reason to keep returning to Facebook. The company has become more robust and colossal by buying other networks like Instagram and media like WhatsApp, in addition to being the buyers of companies like Oculus VR, Beluga and Onavo. On October 28, 2021, the company announced its name change to "Meta" with the primary mission of connecting people. This concerns Mark's next big project, the "metaverse."
Linkedin
Coming out even before Facebook, Linkedin started in the living room of co-founder Reid Hoffman and the site officially launched on May 5, 2003. Known on the internet as "the Facebook for adults," this platform was created to help professionals show their CVs or resume and connect with other companies that may be interested in their services. Being the preferred platform for B2B marketers, Linkedin remains strong among the greats of social networks, has approximately 810 million users worldwide and is currently valued at more than $26.2 billion.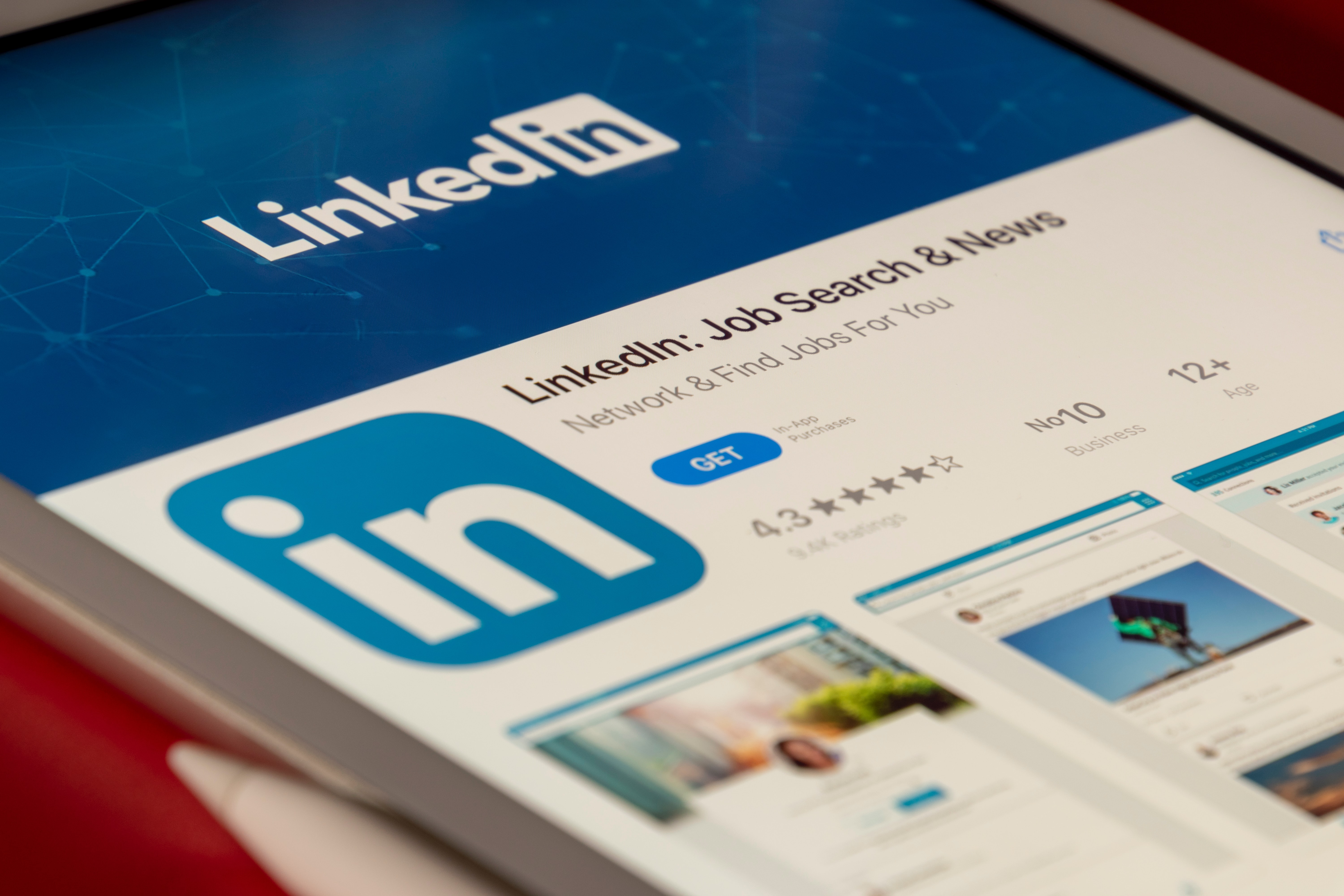 Linkedin History.
Twitter
The Twitter saga began with a "daylong brainstorming session" in which Jack Dorsey, an undergraduate at the New York University, proposed the idea of a user using SMS to communicate with a small group. At first, the project was called "twttr" since the domain twitter.com already existed. But, after six months of its release, they managed to buy it, thus obtaining its missing vowels. Thus, in March 2006, Dorsey inaugurated the wall with the first Twitter message at 12:50 p.m. PST (UTC−08:00): "just setting up my twttr ."To this event, the creator declared:
"...we came across the word "Twitter," and it was just perfect. The definition was "a short burst of inconsequential information" and "chirps from birds."
Introducing cool and useful features like hashtags, retweets and using @ to include other users in conversations, Twitter became the top microblogging site. In the beginning, every tweet was restricted to just 140 characters, but eventually, in 2017, it was added to 280, so people could express their thoughts better.
The platform is a reliable source of news or big debates. It has generated significant interest from multimillionaires like Elon Musk, who had sought to buy the platform to fight for "free expression on the internet." Still, lately, the deal has even fallen into a claim between both parties to the deal.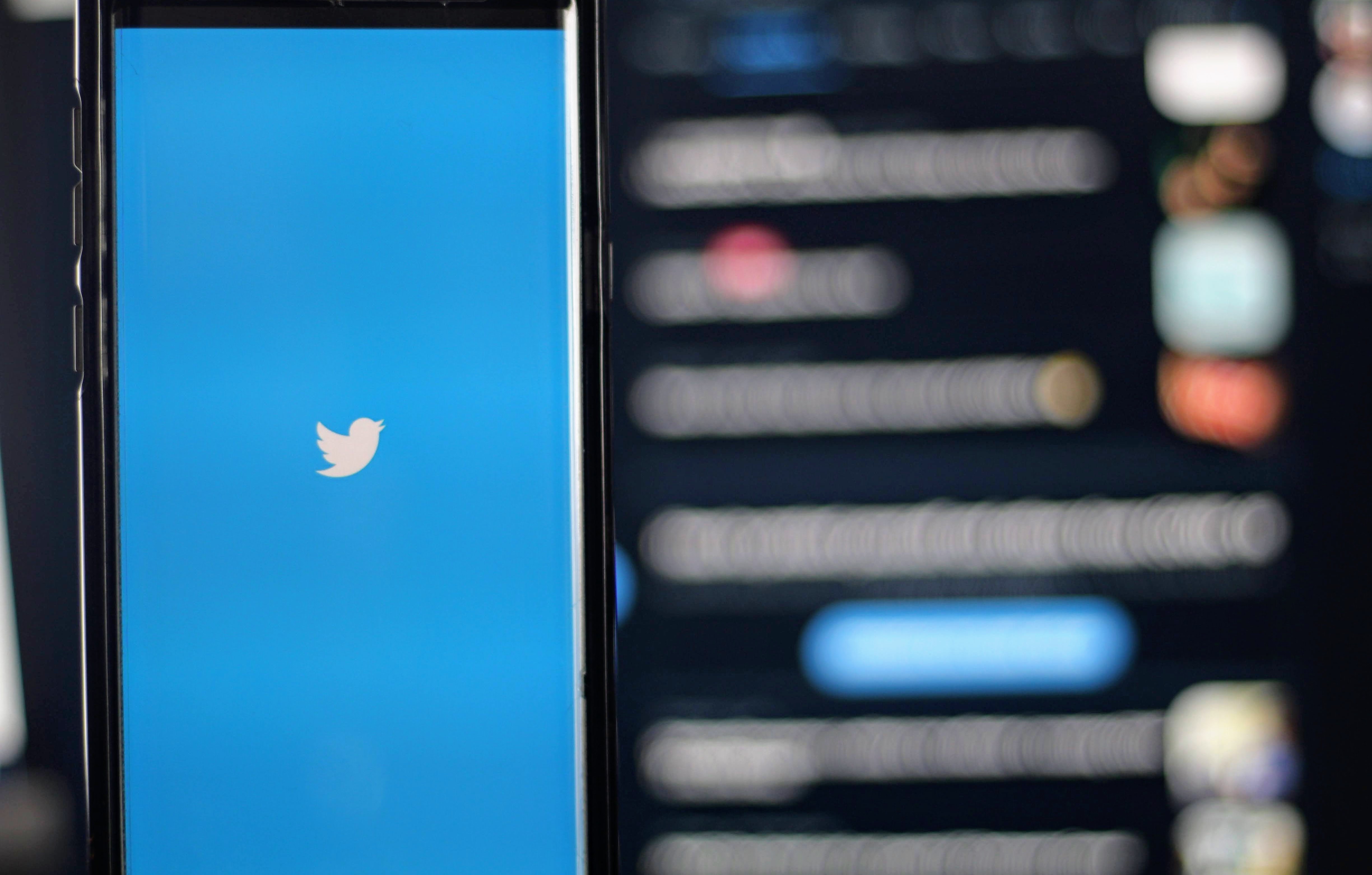 Twitter's History.
Instagram
In 2010, Kevin Systrom and Mike Krieger co-founded Instagram, which became the top premier photo-sharing app. The curious thing about this is that Instagram owes its existence to alcohol, specifically bourbon and whiskey. 
Let us explain.
In 2009, the young Kevin Systrom had a great passion for bourbon and whiskey, so much so that he decided to code an app called "Burbn," a platform where people could share locations where they could drink these drinks and then share photos of it. Until this time, the Stanford student had no contact with coding, but while working at Google, he learned the techniques at night and in the meantime, he left Burbn as a separate hobby.
It wasn't until a party in Silicon Valley for a startup called Hutch that Kevin met two Silicon Valley investors interested in Burbn's project. After a meeting at a coffee, they all took the leap of faith before this idea.
With the help of investors, Mike managed to raise $500,000 after making alliances with his Stanford classmate, Mike Krieger, with whom he proposed to put together the hit that this app became.
It turns out that in Burbn, what used to be the most shared were the photos of food and drinks, and seeing this popularity, the two entrepreneurs decided that the main focus of their application would be the photos. The name Instagram comes from the combination of instant camera and telegram. On October 6, 2010, the application was released, and that same day it became the most downloaded free photo application, reaching 25,000 users, almost 1 million users in mid-December.
By 2011 the app had already reached a value of $25 million, and even the founder of Twitter was interested in buying it, but Mike rejected his offer of $500 million. However, all this would change when in April 2012, Mark Zuckerberg purchased the social network for a billion dollars, agreeing that Instagram would remain autonomous.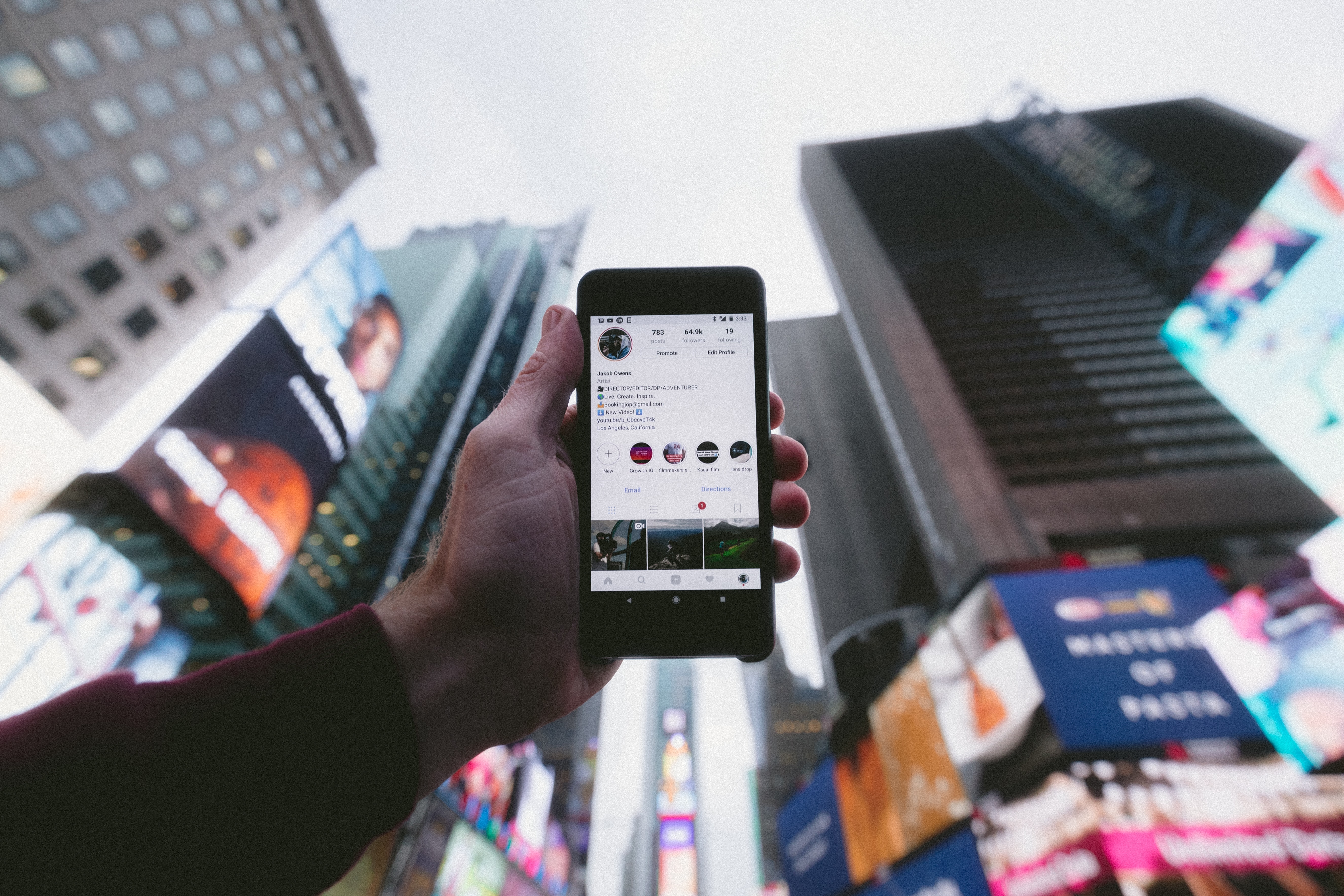 Instagram's History.
TikTok
As the last great social network in this story, we come to TikTok, one of the most popular applications with almost 2.3 billion downloads and 1.5 billion active users.
The app is part of an alliance between two halves; one was Musical.ly and Douyin, both hailing from China. Musical.ly was created in China by Alex Zhu and Liu Yang in 2014. The idea was to create an application where users could share music videos with their friends. A year after its launch in China and the United States, the application had already caught up with big competitors like Facebook, YouTube and Instagram in popularity for IOs. By 2017, the app already had 200 million users using the platform.
Meanwhile, internet entrepreneur Zhang Yiming created a popular app called Douyin in 2016, which reached 100 million users when it was exclusive to China, and later rebranded its name to TikTok to make it more popular.
Later in 2017, ByteDance took it upon themselves to purchase Musical.ly for the rumoured amount of $800 million to reach the US teen market. The following year, Bytedance combined Musical.ly and Douyin into one app, creating the phenomenon that TikTok is today.
Much of the popularity of this app in the American territory is due to two well-known actors: the host Jimmy Fallon and the now controversial Will Smith. They invited teenagers to be part of the community with different challenges.
In this way, although TikTok may appear to be an app where young people dance aesthetic dances, the truth is that it has become more popular among brands, and any niche can be achieved within the app thanks to its algorithm adapting very well to user preferences.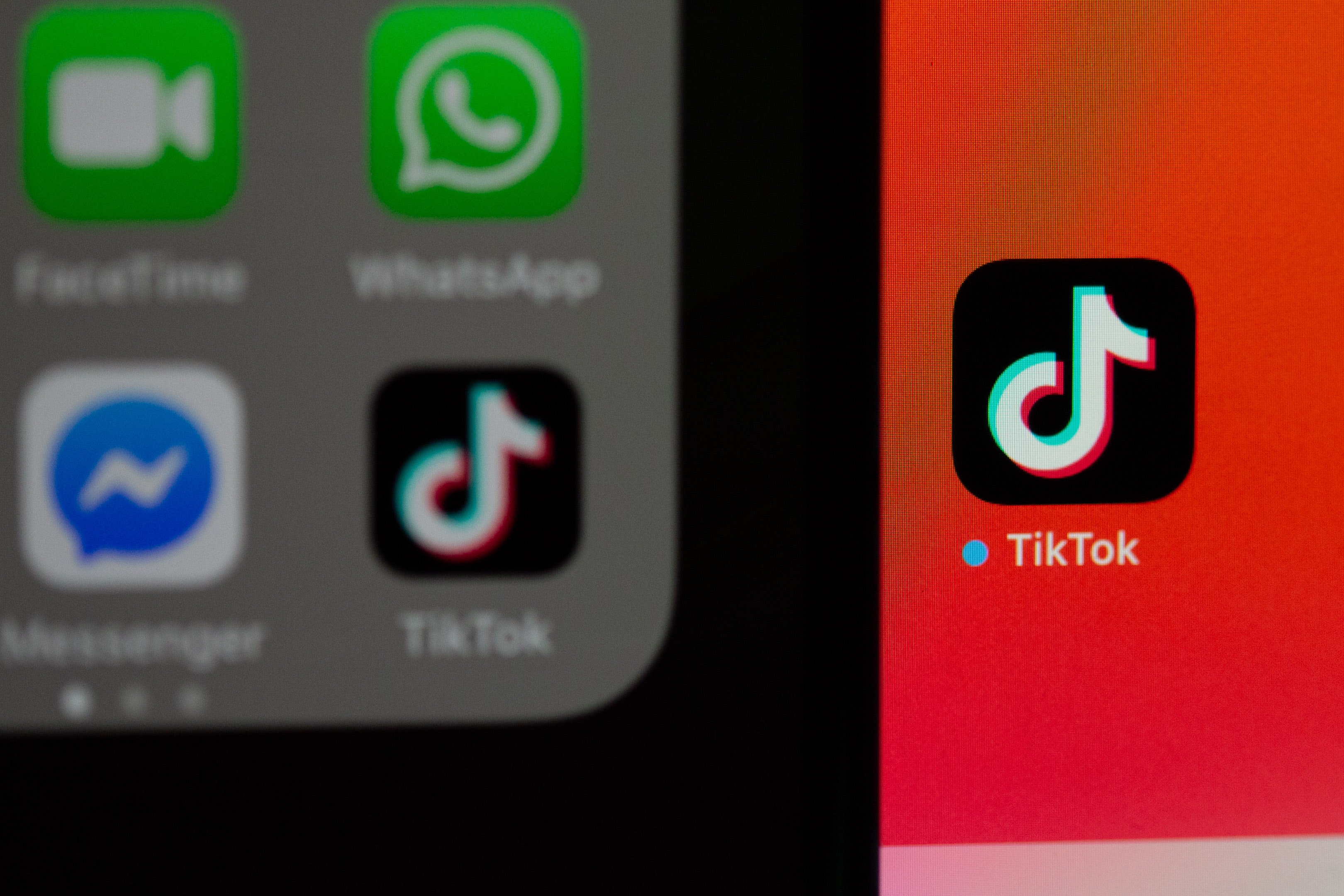 TikTok's History.
How did Social Media Marketing Campaigns start?
Which was the first company to enter the digital marketing game?
Well, in an article from "The Payment Association," we found out that it was "Coca-Cola" one of the first big companies to make a Facebook campaign in 2012.
In the advertisement, the company invited users to create their Coke cans and share them with friends. The results were so successful, generating 870% traffic for Facebook, and Coca-Cola increased its fan page by 39%.
In Australia, 378,000 custom coke cans were printed, and users shared up to 76,000 cans on Facebook.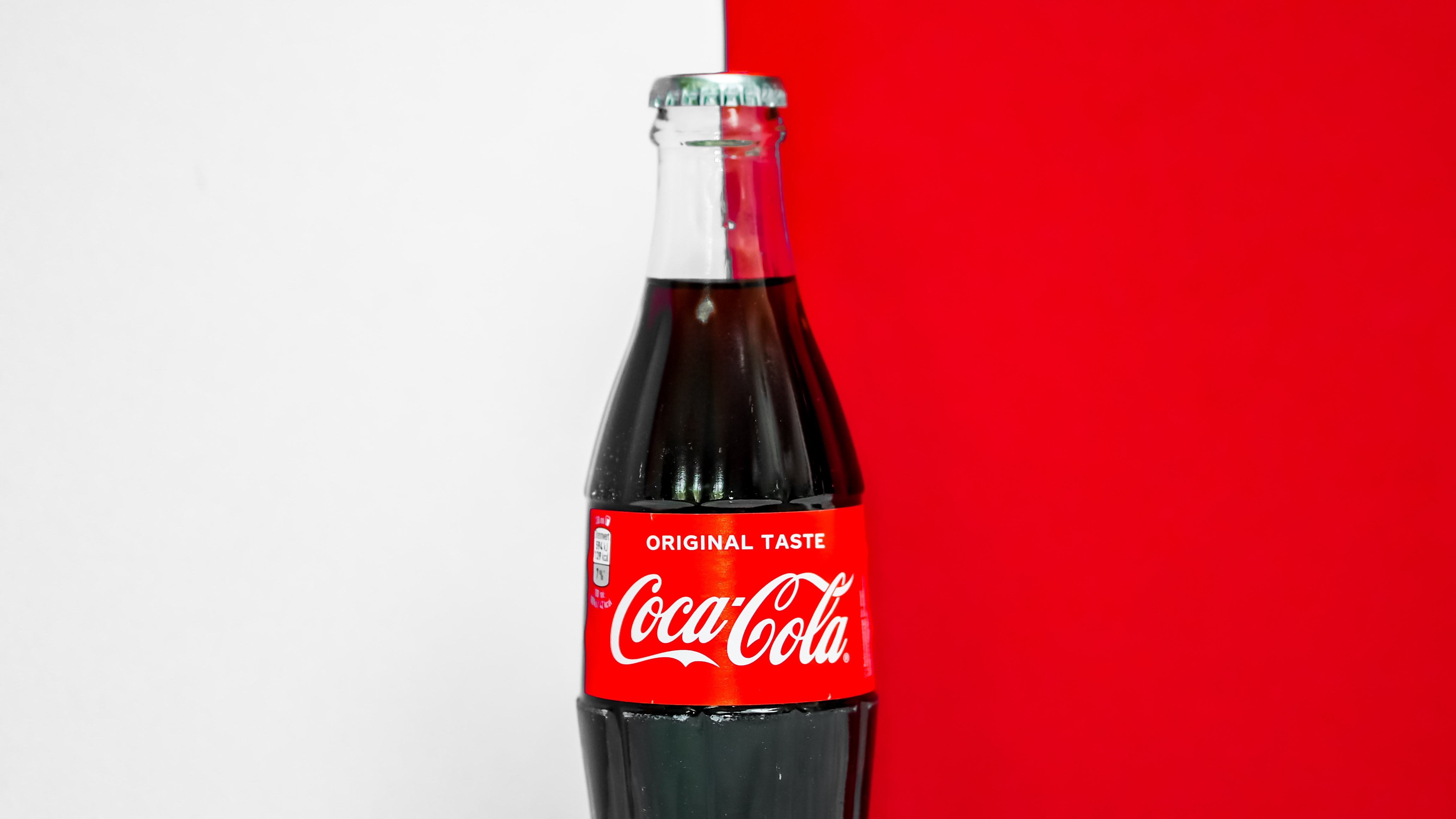 Social Media Marketing Campaigns.
Who was the First Influencer?
In 2009 the internet began to change the vision of celebrities or stars that we previously had, giving a more accessible window to celebrities born on the internet that could affect the purchase decision of their followers.
That's how at the beginning of YouTube, we saw the birth of stars like PiewDiepie, Tanya Burr or Zoella, who, with just one camera, charmed millions of followers with their more organic and less produced way of being, different from the perfect model that we were used to. Hollywood and the industry.
Being an influencer is profitable as internet celebrities like Piewdiepie enjoy a net worth of $40 million and boast a fan base of 111 million followers to date.
With the growing fame of these internet stars, brands saw great spokespeople in these celebrities who, unbelievably, both for better and for worse, have a definite effect on their followers.
This is how brands associate with influencers so that they post photos or videos recommending their products on networks like Instagram or TikTok. It has been so popular that over 50% of marketers say that influencer marketing helps them acquire better customers.
Despite this, like everything on the internet, some people aren't trustworthy, and there have been several mistakes by influencers. Such was the case of Lauren Goodger with the brand "Skin Coffee," who admitted that many influencers do not even try the products they promote and that, in her case, she never tried the brand of coffee that promoted it.
Despite this, the effect caused by influencers that celebrities don't achieve today is that thanks to social networks and exposing their lives daily, they see themselves as more relatable people, which is why their followers adore them. So important is the opinion of influencers that today 93% of users usually read reviews before buying a product.
Besides, the influencer marketing industry is expected to keep growing, and its value reached 16.4 billion dollars by today, according to Statista.
With TikTok's arrival, the number of micro-influencers (users with less than 15,000 followers) has risen. With this, even smaller businesses can align with them to promote their business. 
The persuasion capability of these celebrities is such that, according to Kanuka.Digital, 47% of users have purchased something using 'TikTok Shop.
The Future of Social Media Marketing
One of the first rules of digital marketing is that we must constantly adapt to trends; whether they are new strategies, algorithms or social networks, they all arrive without prior notice. As experts in the field, we must adapt and adapt to this fast pace.
Now that we've covered the past and present of social media marketing let's look at what's coming up.
The Metaverse
The Metaverse is the latest significant promise from Mark Zuckerberg and the most prominent announcement after announcing Facebook's switch to "Meta."
According to what is proposed, the Metaverse will be the closest thing to the world in which the characters in Steven Spielberg's movie "Ready Player One" lived, that is, a virtual world in which we can interact with everyone through virtual reality.
However, this will be a tangible reality in the reasonably distant future since experts allege that the project will barely be in its infancy ten years after its announcement.
With this advance, NFTs as a payment method have also gained more popularity, and companies like VISA have already started to create their own for future Metaverse entrepreneurs.
Source: YouTube.
New Platforms
Since the arrival of TikTok or Snapchat, we have not yet seen the entrance of new players to the world of platforms, but that could change.
In 2020 we arrived at one of the most recent social media phenomena: BeReal.
With the arrival of social networks, this lifestyle in which celebrities were so produced has been left behind. Although photos and filters are not the most natural, BeReal seeks genuine spontaneity. During a 2-minute window, the application asks users to post pictures of what they are doing, getting too much popularity among youngsters.
The fever has been such that by April 2022, the platform had 2.93 million daily active users, and its growth is expected to continue.
Although the platform is just for personal use, in the near future, companies and businesses will enter this game too.
Source: YouTube.
People will care more about their Privacy
.
Privacy is becoming increasingly important among users, and recent scandals such as those that occurred on Facebook have put even more focus on this problem.
And is that users noticed that Zuckerberg's platform could store an absurd amount of personal data for them, so when they were surveyed, 46% said that the lack of Privacy made them leave it. Moreover, almost 80% of users have problems with privacy aspects.
Even TikTok has failed to escape user privacy violation scandals, generating a bad reputation among some users.
Fortunately, it seems that the iOS 14.5 update is the solution to all these problems, allowing its users to manage what type of data they can share with the platforms.
Final Thoughts.
History will always be exciting, and when we study how all these revolutions began, we can better understand how to manage ourselves within this changing world and also, in some way, we can elucidate what is coming on the horizon of digital marketing.
At Codedesign, we are passionate about helping our clients achieve their professional goals. Therefore, with all our knowledge in social media marketing techniques and a team of experts, we offer you a helping hand so that we can reach new horizons for your digital business together. Contact us to learn more about your business!
Until a new article, see you!
About CodeDesign
Codedesign is a digital marketing agency specializing in e-commerce and B2B online marketing. Our digital team utilizes the latest digital marketing tools and strategies to help clients reach their business goals. We offer comprehensive services such as website design, search engine optimization (SEO), content marketing, performance marketing, social media marketing, CRM and marketing automation, email marketing, and more. Our experts create and implement customized digital marketing campaigns to increase website traffic, generate leads, and drive sales. Our expertise in e-commerce and B2B marketing allows us to understand the nuances of the digital marketplace and create effective marketing solutions tailored to their client's needs.
CodeDesign is leading:
- Digital Agency
- Digital Marketing Agency
- Amazon Marketing Agency


Feel free to contact us to see the unprecedented growth of your business.
---