The latest trends and best practices for creating and distributing valuable, relevant, and consistent content to attract and retain a clearly defined audience.
Content Marketing 2023.
Remember when the only way to get to your customers was through infomercials and tv ads? Yeah, some of them could be remarkable and enjoyable, but most of the time, tv watchers get tired of seeing the same thing repeatedly. 
Maybe it's counterintuitive, but sometimes being in the spotlight for too long can overwhelm customers rather than attract them.
These tactics still exist nowadays, and from our TVs, repetitive ads appear on every youtube, and the effect keeps the same: They get overwhelmed by constantly watching it.
We aren't saying you shouldn't be in these spotlights if you can, but there must be a more efficient way to take our brand's message to target audiences.
Of course, there is a way, which is why you're reading this blog.
See, rather than just trying to convince people to buy or hire our services "just because," we have to give them something to let them know we are trustworthy professionals in our industry. Content marketing uses many mediums to achieve these goals while creating brand awareness and increasing brand leads.
This strategy is so beneficial that 67% of marketers said that content marketing generates a 7% increase in demand and leads. In comparison, 63% said it helps build loyalty with current clients and customers.
To take advantage of this strategy, we'll study the trends in content marketing for 2023 and the best ways to deliver it.
Are you ready?
Let's get into it!
Short-form video
The king of content marketing is still the video, and the main reason is that it's the most entertaining to consume and the one that attracts the most attention within social media.
Now, videos have become shorter and shorter due to the need for all businesses to capture attention in the shortest possible time.
Previously, the videos could be at least three minutes long, but with the arrival of players like TikTok, now your video should attract attention in the first 15 seconds. If it's already lasting 1 minute, perhaps you're exceeding it.
This shorter attention span shows from 2000 to 2015, which has dropped by 25%. 
If we add to this that the networks and their frenetic consumption have reached a level where just by swiping down, you already have more and more video, it's no surprise the attention span to date is 8.25 seconds, 9 seconds if we are optimistic.
The platform responsible for the short video's popularity is TikTok.
Its short video format has forced industry greats like Instagram to create reels to compete within their field, downplaying the importance of photos, which differentiated the social network in its early days. In the same way, search engines such as YouTube have created YouTube shorts with the same TikTok format ready to be consumed vertically on any smartphone.
A Wyzowl research informs that  73% of consumers prefer to learn about a brand's product or service through video content. Besides, this format can boost conversions, help you build customer relationships and improve your ROI.
So if you're looking for a bait that's engaging enough for new leads, consider starting to produce short videos where you give a sneak peek about what you know or your business.
If you want more information on this topic, check out "Maximizing the Potential of Video Marketing: Engaging and Converting Your Audience."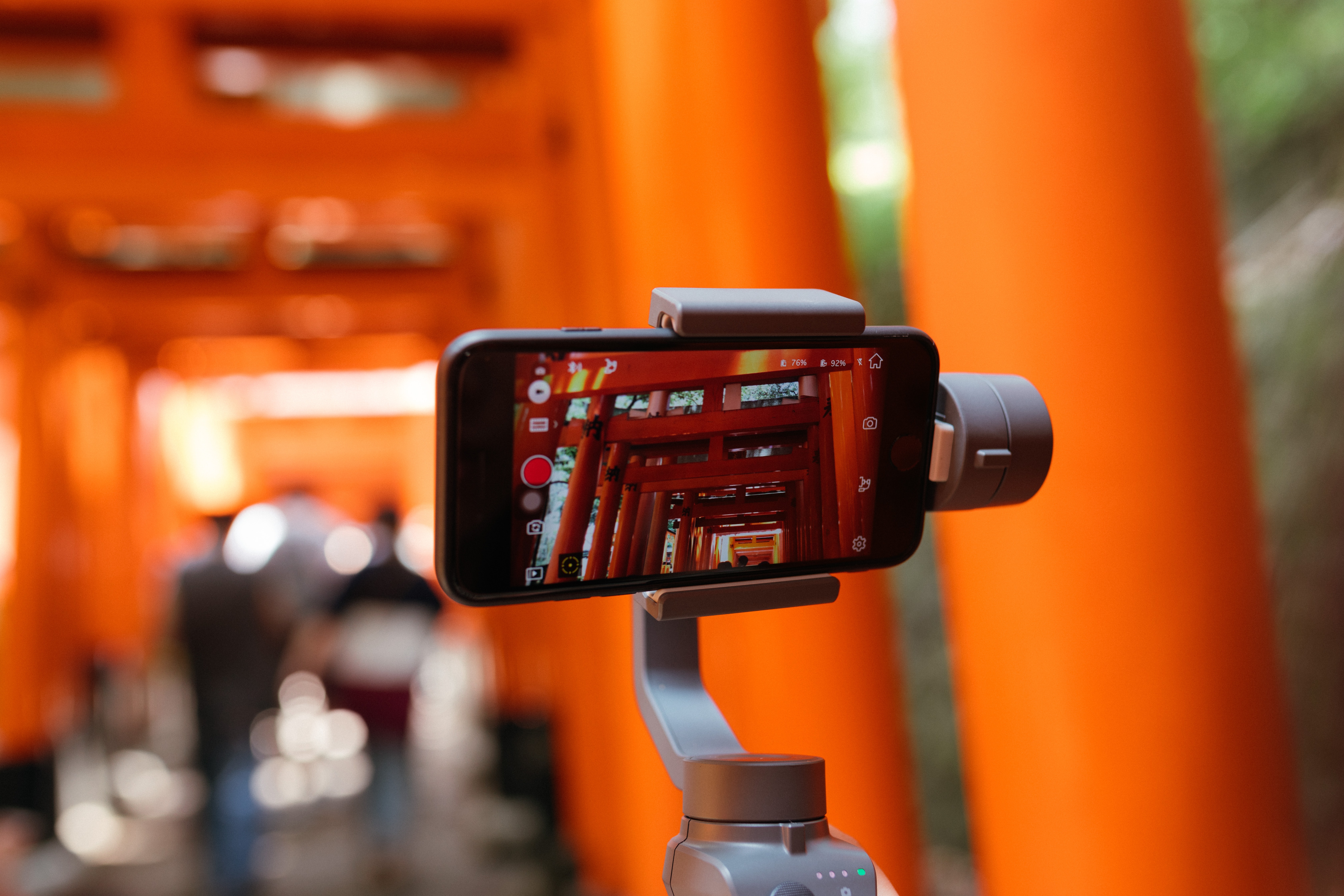 Short form video.
Podcast Content Marketing
After video content, podcasts are an excellent way to keep users engaged, and the best part is that they can be longer and with more information. Besides, although podcasts are in audio format, you can also record them in video and have the two options in one, where you can upload them to Spotify and YouTube for multipurpose content.
Podcast popularity is so considerable that 60 million users listen to them on Spotify or Apple Podcasts. Meanwhile, a Semrush article reports that by 2021 people attended 15 billion hours of podcasts.
After listening to a podcast, 60% of listeners reported searching for a product after listening to one of these.
Nevertheless, the idea with podcasts is to bring an interesting and engaging conversation about your business area, so don't give a full sales pitch. Instead, share valuable insights that make users more interested in your business.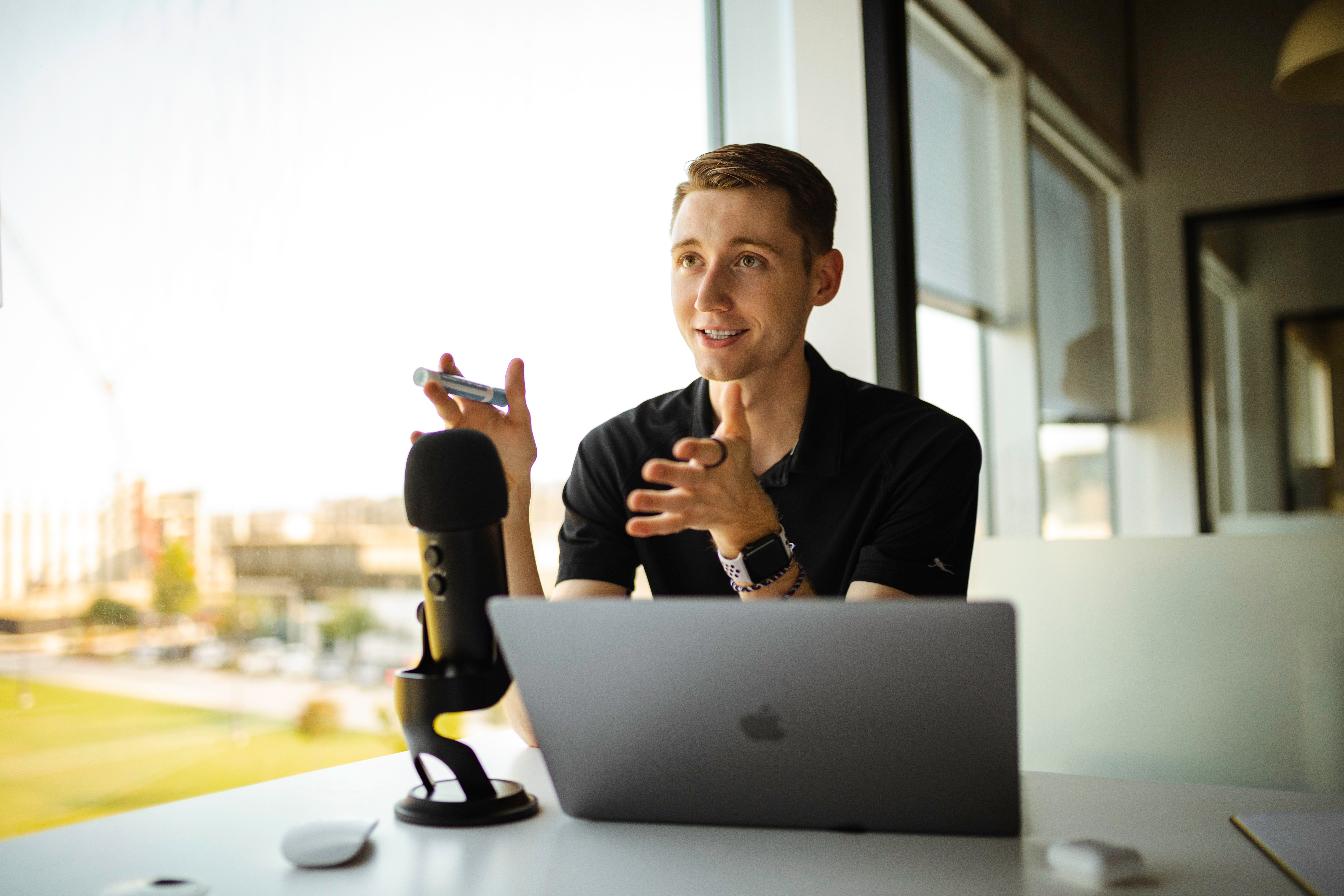 Podcast/Content Marketing.
Blogging and Long-Form Content
In 2023, long-form content will be a significant trend, and the reason behind it is that it helps you drive more SEO traffic while giving people what they want. 
We can include anything from whitepapers, reports and any long article in this format. This content marketing is especially popular among B2B industries, as people in our field are interested in expanding their knowledge to apply it in their business. The Content Marketing Institute, we see that 48% of respondents said that reports show the best results for their marketing efforts.
The idea with blogs is to create articles that respond to essential questions from your audience through the optic of professionals in it.
Click here to learn how to drive more traffic to your website with effective SEO tactics!
Repurposed and Refreshed Content
This content goes hand in hand with blogging and will last long-term as long as you refresh it.
Within any niche, many questions and topics will always generate doubts for your audience. For example, as a digital marketing agency, we can answer questions based on SEO or E-Commerce, which are strategies that remain valid over time. However, the tips we give about SEO advance and evolve over time, so we take these blogs that deal with it and update them with current trends.
This way, your content continues to work for you and, in the long run, continues to receive visits to your website.
The idea is to seek to create evergreen content, which are topics that continue to be relevant to interested users no matter how much happens.
Different from this, a piece of news, for example, is content that quickly loses relevance.
Here we leave you some content that we have updated with the latest information for 2023:
Real-Time Engagement
If something was revolutionary about the networks, it opened a medium that facilitated communication between brand and consumer. Now the brands had to seek to be closer to their audience and interact with them to maintain fanaticism or loyalty.
This trend continued to evolve to a point where all networks now allow you to do live chats with your audience, and this type of content has generated brutal engagement.
We can see firsthand how influencers or TikTokers need to connect daily to their lives to chat with their followers and answer their questions. Even so, this strategy is not unique to personalities; your brand can also use it to give your business a face. You humanize it and make it closer, an aspect that consumers of social networks adore.
So you can answer all those questions that your live audience has. This can then be reused by reusing pieces of the sections with the most striking segments of it.
The popularity of this format has been reflected in platforms like Twitch, which has achieved immense popularity with the number of users who love to watch streamers' lives.
After all, it's content that doesn't require much effort in production and generates excellent results so that people feel closer to your business.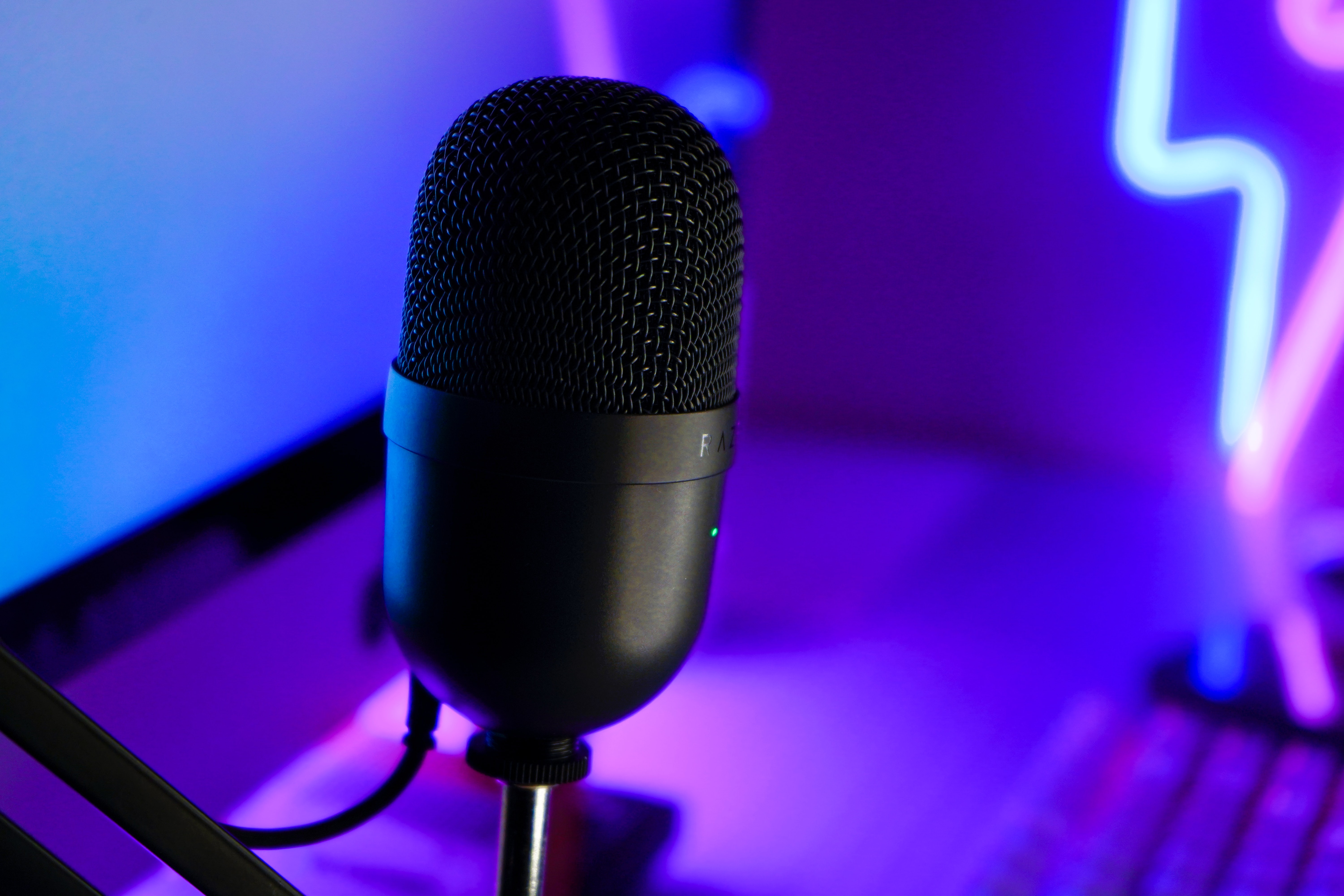 Live content.
Empathy and Human-Focused Content
At the beginning of the article, we talked about how outdated and annoying traditional ways of marketing were. We are talking about a time when brands and users only communicated in transactional terms, and there was little possibility of interaction.
As we saw in the previous section, the networks have already knocked down that "wall" that separated us. Now, consumers expect brands to be more human and relatable and to understand their problems and how to solve them.
This means that the worst thing you can do today is to be too salesy and instead empathize with them, so they see you as a problem solver.
The effectiveness of this type of content is that 95% of users are more loyal to transparent and genuine businesses. This adds more value when you realize that 75% of these users are willing to pay more for empathetic and humanized brands.
There must always be a business or professional aspect within your brand personality, but in the end, remember that those you deal with are human beings. Therefore the emotional and empathetic factor continues to be essential to reach their hearts, and thus they want to work with your company.
Final thoughts
With all these content strategies at your disposal, the next step is to put together a content calendar to organize everything and then be consistent with it so that you get results. Content marketing gives wonderful results for your sales and puts your brand on the map. However, like any strategy, it requires consistency to see the results. If you need the help of a team of digital marketing professionals, Codedesign offers you its services to help your business. We offer you a strategy that adapts to the specific needs of your business, contact us and let's talk business!
About CodeDesign
Codedesign is a digital marketing agency specializing in e-commerce and B2B online marketing. Our digital team utilizes the latest digital marketing tools and strategies to help clients reach their business goals. We offer comprehensive services such as website design, search engine optimization (SEO), content marketing, performance marketing, social media marketing, CRM and marketing automation, email marketing, and more. Our experts create and implement customized digital marketing campaigns to increase website traffic, generate leads, and drive sales. Our expertise in e-commerce and B2B marketing allows us to understand the nuances of the digital marketplace and create effective marketing solutions tailored to their client's needs.
CodeDesign is leading:
- Digital Agency
- Digital Marketing Agency
- Amazon Marketing Agency


Feel free to contact us to see the unprecedented growth of your business.
---