Creating a Blog to Engage Senior Living Residents and Families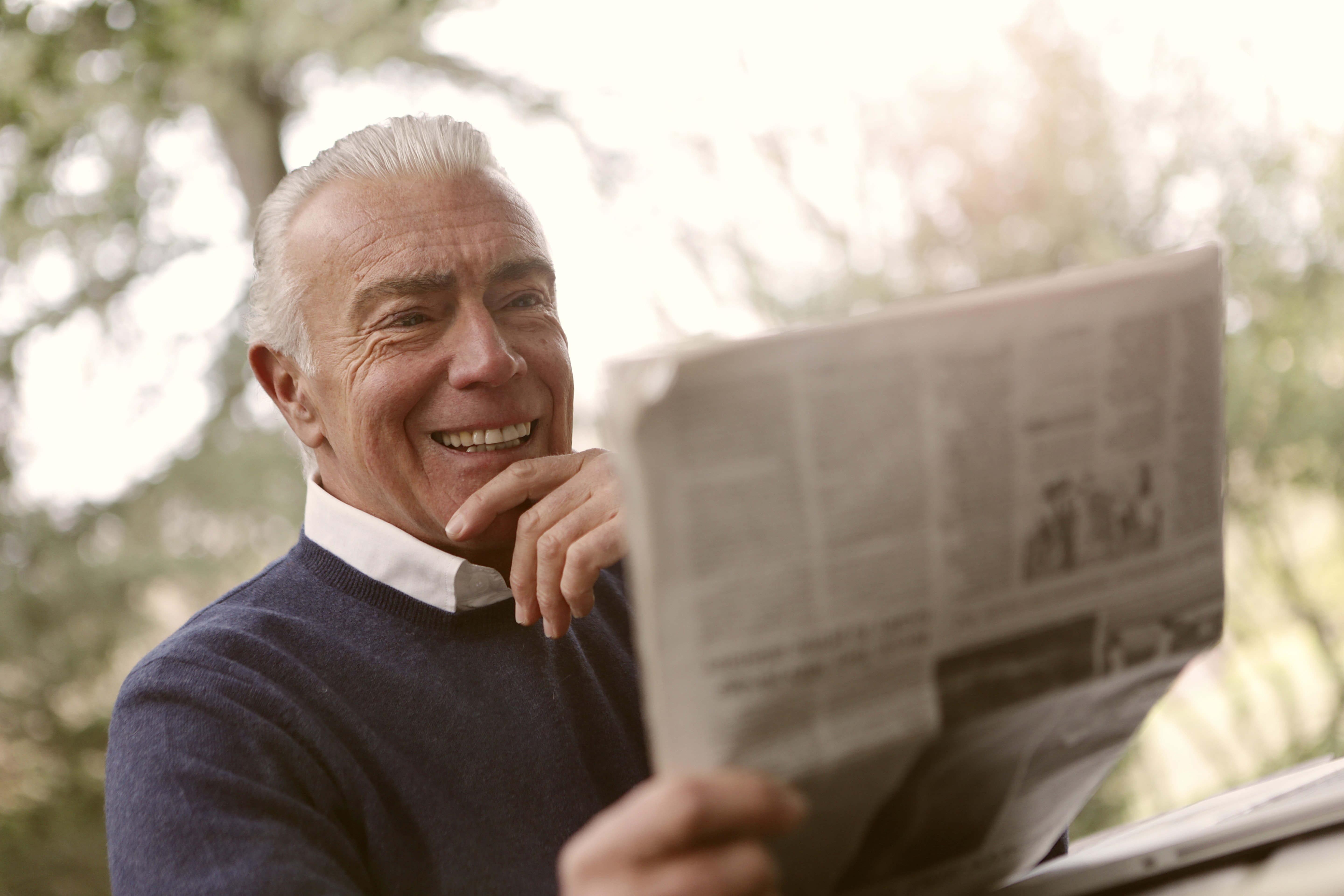 Senior Living Blog.
When you own a senior living house, you want your users, whether they are within your community or want to join, to have enough information to feel that their loved ones are in a safe place.
You have probably used the digital marketing starter pack to generate engagement with your audience through social networks, ads or website creation. And that's all good, but you need something that can further increase interest in your senior living space.
Whenever a family finds it necessary to find a senior living house for their loved ones, many questions come to light: what is the process like? What should I do? How do users feel in that place? And stop counting.
It is not a decision that your users will take lightly, but what happens when they get a blog on your website that answers all those questions? Well, indeed, they will be able to learn more about your community from a professional point of view and begin to engage more with your business.
You achieved your first goal, but is there anything else a blog can do for your senior living community? The answer is yes; there is much more that a blog can do for you. With a blog, you can inform users about the news of your senior community, give more information about your events, and turn your business into a source of authority within your niche.
Creating your blog for your senior living community has many benefits. This post will explain starting a blog for your old living business.
Build your blog plan and calendar.
So, first of all, the most important thing is to have a plan of what you'll write so that you'll be able to handle relevant topics.
The idea of creating a blog is to give your users a free and easy access window so they can learn more about your niche.
You'll first define those aspects from which you can draw topics for your articles. Among the ideas that you can choose, you have:
FAQs.
Usually, your customer service team must have recurring questions about your business. Your blog is the most effective platform to answer all these questions in detail so that they can see your business as a trusted source. Here we gather some of the most frequently asked questions according to Google:
What is Assisted Living?

What services are offered in Assisted Living communities?

What is a disadvantage of an assisted living facility?

At what age do most people need assisted living?

What are the challenges of assisted living facilities?

What are the three principles of assisted living?
Throw some light into these questions, and residents and families we'll perceive your business as a trustful one, augmenting their chances to join.
After building a list of topics for your blog, assemble them in a calendar where you'll set what days of the week you'll publish content in your blog. If you want results, you must be persistent in your publications, as blogging is a productive activity but needs time to get the results you want.
Source: YouTube.
The Senior Living Process.
What it's like to live in your elderly community?
It's ideal to answer your users' questions, but after giving so much information, you have to start selling the experience of your elderly house.
Guests or relatives will want detailed information about the place they will attend: its facilities, activities, schedule and other events.
This is necessary for them to check that your place will be a safe home for their relatives.
Adding to this, you can describe the assisted living process, the transition process or how to choose a community according to the characteristics of each person.
Taboo topics.
We cannot deny that certain taboo topics surround old age or living in a senior community.
Even so, avoiding the elephant in the room isn't ideal; breaking the taboos about it is better.
Talking about these complicated topics within your blog can help people going through struggles or situations from advanced age. Beyond generating more problems about it, you can offer support or comfort to all these people.
Taboo topics can range from dealing with someone who's starting to suffer from Alzheimer, how to deal with the death of a loved one or how sex is for older people.
These are aspects experienced daily within your community; therefore, you have more tools to help your guests and family better face or deal with these topics.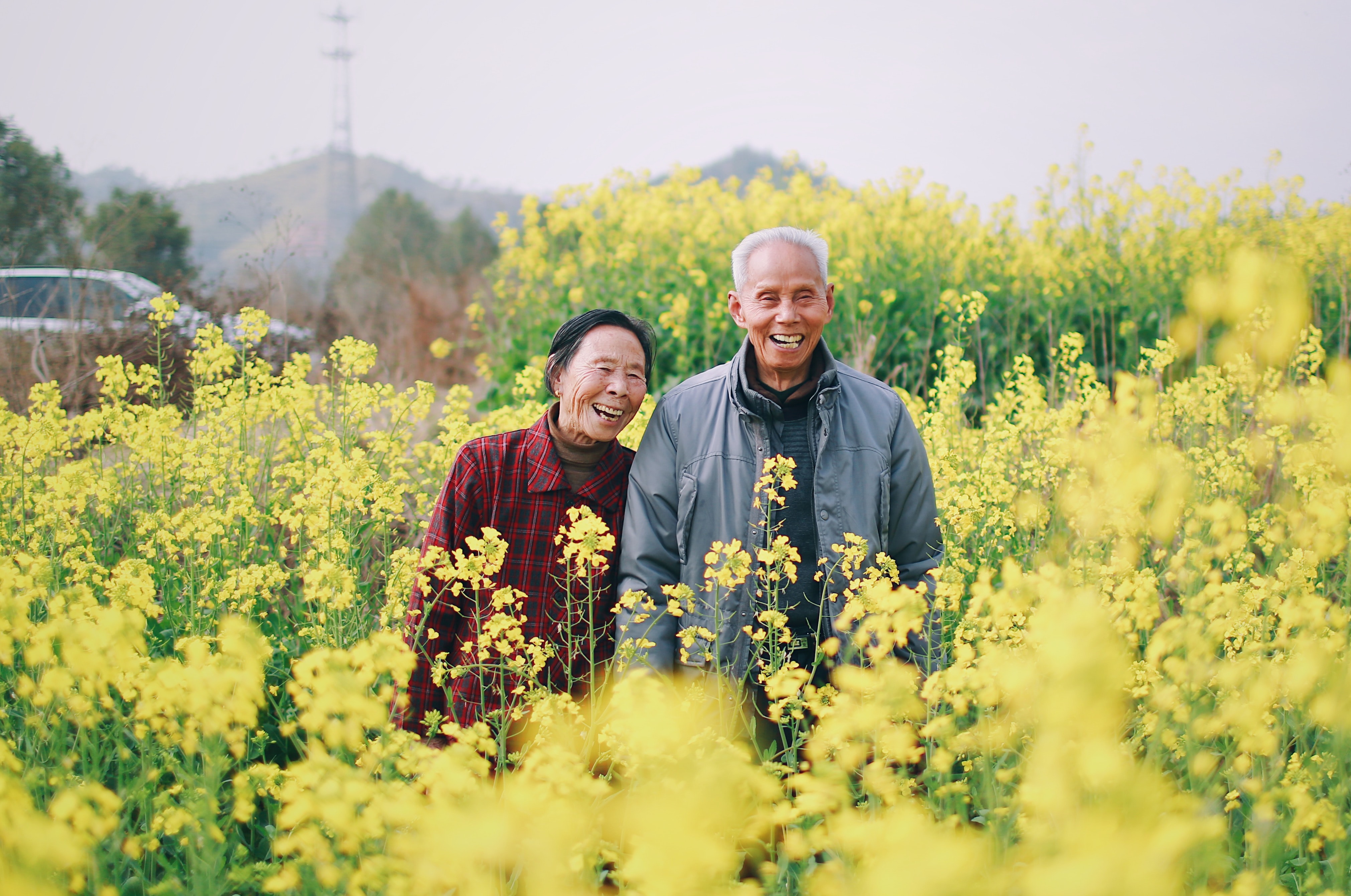 Senior Communities.
Focus on SEO and Keywords.
Now we move on to a more technical aspect of digital marketing: search engine optimization.
In a nutshell, this is the organic practice to make your blog appear in the first place on platforms like Google.
You'll use the frequently asked questions mentioned above and keywords within your niche, such as "senior living communities" or "assisted living."
The idea with these keywords is to spread them throughout your blog, so search engines notice that you're writing about these topics.
Platforms like Google Analytics can help you find many questions that could turn into a blog, while keyword tools like SEMrush and BuzzSumo will allow you to identify those trendy keywords.
The SEO process, being organic, will take time, but with perseverance and a good strategy, you can achieve your goals. If you need professional help with SEO, click here.
Make your blog easy to understand and engage.
You have your topics and SEO knowledge, which is excellent but wait, there's something else you need. See, recommending writing an engaging blog can be easier said than done, but this is why you're reading this, to understand how you can achieve it.
When you write on your blog, you have to understand that you aren't talking to people who know your terminology or have studied your career. These may be sons and daughters that are passing through this situation for the first time, so you have to make it as easy to understand for them.
Then, there's the part where you have to make your blog attractive to readers, as there are too many competitors, and you need a differentiator that make you stand out. 
Check out these tips to make your old blogs more appealing.
Attractive Headlines.
Just as your parents used to read the newspapers, headlines are still effective in grabbing your user's attention. Your headlines could have the frequent questions your customers have or any other exciting topic that will hold their eyes as soon as they read it. While some bloggers recommend writing short headlines that fit into the search engine's spectrum, if you have a long one but still have that "sensational" aspect, it can be helpful too. YouTubers may call this click bait, where your headlines make people wonder what it will be like.
Nevertheless, you should be careful with clickbait headlines because if you overpromise and underdeliver, people will be disappointed and won't revisit your blog.
Include video and images.
People want answers fast, and sometimes it takes too much effort to start reading. Nevertheless, if you use images and videos to give the brains a rest, it's useful for them to keep engaging. So, while you are reading this, you have an interesting video about your topic, and people expand their knowledge while they watch an entire video. This augments your website traffic and the time they spend on it.
Some ideas you can use to make your blogs more eye-appealing are:
Infographics, graphs and charts

Screenshots

Stock imagery related to the post

Embedded social media posts

How-to videos
The idea is not to make your blog look like a Bible, where there are too many words and people get frustrated just by looking at it. In this case, videos and images are your best friend, like the furniture and any other ornament for your blog.
Source: YouTube.
Be concise.
Similar to what we explained before, people want answers in a short amount of time, so it isn't necessary to write a whole page on introduction to make them understand.
It's like social media, where people want quick and self-explanatory videos or images about professional topics.
As a senior living professional, you understand that people need too much reading to understand what your company and industry are all about. Nevertheless, your blog will serve an engaging purpose, and probably these users don't want a degree on it, just precise answers from professionals in your area.
Include a call to action (CTA).
Finally, as bloggers finish reading your blog, add a call to action to invite them to subscribe to your email newsletter or make an appointment. This is useful because after reading your blog, they could be pleased with the information you provided. So, with their dopamine on top, this is the best moment to invite them to be part of your senior living community.
Use Email Marketing to keep your users up to date.
Well, up to this point, you have a perfect plan to start publishing some blogs worthy of high engagement, but now you need this great strategy that will allow you to keep your users up to date and thus drive more traffic to your blog.
You see, in your public, you know that you have people looking out for their relatives, who want to understand how they are or what the following activities you will have are.
Every time one of them subscribes to your email list, they'll constantly be up to date with everything that has to do with your blog posts and other activities, which feeds the relationship you have with all the loved ones of your guests.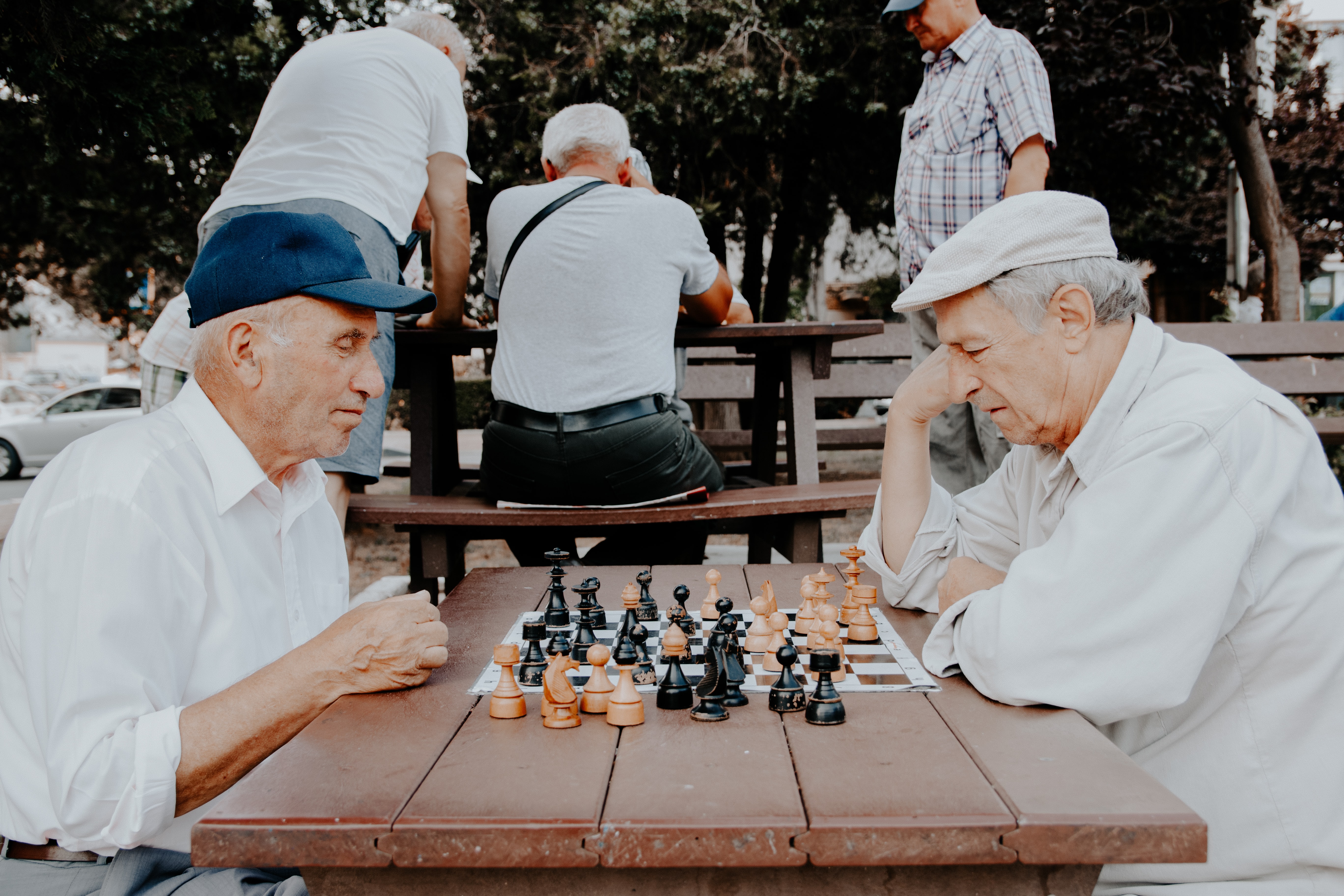 Senior Living Marketing.
Post reviews about your Senior Living Residence.
Finally, a type of blog that will support you as a senior living institution is posts in which your guests talk about how comfortable and peaceful your business experience is.
Take advantage of telling the testimonials of your clients so that when people check your reviews, they are 100% sure of joining your community.
Final thoughts.
A blog for your senior living house is precious to generate security and reliability in your business.
If, in addition to that, you create valuable content that answers tough questions for your audience, in addition to providing exciting insights about it, the value of your company will grow exponentially. The best case is that the creation of blogs is a low-cost tool that can generate excellent results in the long run.
If you need help creating your blog or more advice on digital marketing, contact us at Codedesign to help your senior living business emerge.
FAQs:
What is Assisted Living?
Assisted living refers to all communities and residencies designed to support people that could have various medical and personal care. These communities can offer every source of living spaces like rooms, apartments or shared quarters. In the senior living communities, staff help their residents with daily activities and living.
What is the difference between Assisted Living and a Nursing Home?
The main difference between this two is the possibility of independence within the facilities.
So, as for assisted or senior living communities, their guests can live their own private life where they choose their preferred meals and activities and have their own apartments to decorate as they like.
Meanwhile, nursing homes take care of people in more critical situations, so their independence is less.
What services are offered in Assisted Living communities?
The services can vary from each community. Nevertheless the most common ones are:
Three meals a day
Medication management
Personal care: 

Dressing and bathing
Grooming
Mobility
Toileting

Housekeeping and laundry:

Dusting and vacuuming
Bed-making
Bathroom and kitchen cleaning
Laundry
Apartment maintenance and beautification

24-hour emergency care
Security:

Marked and alarmed exits
Wheelchair ramps
Handrails and grab bars
Wide doorways
Stair lifts
Elevators
Zero-threshold showers

Some medical services
Social and recreational activities

Intellectual stimulation
Social connection
At what age do most people need assisted living?
The most recent statistics from the American Health Care Association  show that half of assisted living residents are 85 or older, although almost 27% are between 75-84. Nevertheless, experts see a continuous increase in guests younger than 65. Either way, there is no specific age number to enter assisted living.
How much does Assisted Living cost?
Senior Living community costs depend on factors like the type and size of the rental apartment and the level of care needs and services chosen. According to Senior Living Residences, the cost of Assisted Living in places like New England can range from $7,000 to $9,000 per month. If the resident has dementia or Alzheimer, this cost can rise from $8,000 to $9,500 monthly.
Meanwhile, Nursing Homes in New England have an average cost of $11,000 to $14,000.
How do you know when to consider a senior Living community?
The decision to enter a senior Living community is multifactorial and depends on various factors, both on the part of the resident and their family. Among the most common, we can find:
When grandparents are left alone, and their families are so busy with their work, they want to live in a community where they can receive company more often. Under no circumstances does this mean that their loved ones abandon them, but rather it is a place where they can be entertained and well cared for.

When the senior starts presenting a diagnosis of memory impairment like Alzheimer's disease, dementia, or related cognitive concern.

When elderly couples decide to move to a community where they can share a be taken care of.
What is memory care?
The memory care communities are similar to Assisted Living, focusing only on people struggling with dementia or Alzheimer's. These communities focus on providing guests with a safe, calming, secure environment. In these places, nurses are mostly trained in the behavioral and physical symptoms of dementia. 
What are the three market segments for seniors?
There are four groups based on their social and professional activity or inactivity:
Socially active employees 

Socially passive employees 

Socially active retirees 

Socially passive retirees

.
Where is the best place to advertise to seniors?
For senior living owners, mixing online and offline strategies is the best way to market to seniors. Facebook is the social media that most older people use, with 22% of ages 55 and over, while they also enjoy watching videos and streaming platforms like YouTube or Netflix. Due to its long time on earth, seniors weren't born with technology firsthand, so they respond more positively to face-to-face interactions.
About CodeDesign
Codedesign is a digital marketing agency specializing in e-commerce and B2B online marketing. Our digital team utilizes the latest digital marketing tools and strategies to help clients reach their business goals. We offer comprehensive services such as website design, search engine optimization (SEO), content marketing, performance marketing, social media marketing, CRM and marketing automation, email marketing, and more. Our experts create and implement customized digital marketing campaigns to increase website traffic, generate leads, and drive sales. Our expertise in e-commerce and B2B marketing allows us to understand the nuances of the digital marketplace and create effective marketing solutions tailored to their client's needs.
CodeDesign is leading:
- Digital Agency
- Digital Marketing Agency
- Amazon Marketing Agency


Feel free to contact us to see the unprecedented growth of your business.
---