How to Find Your Competitor's Keywords?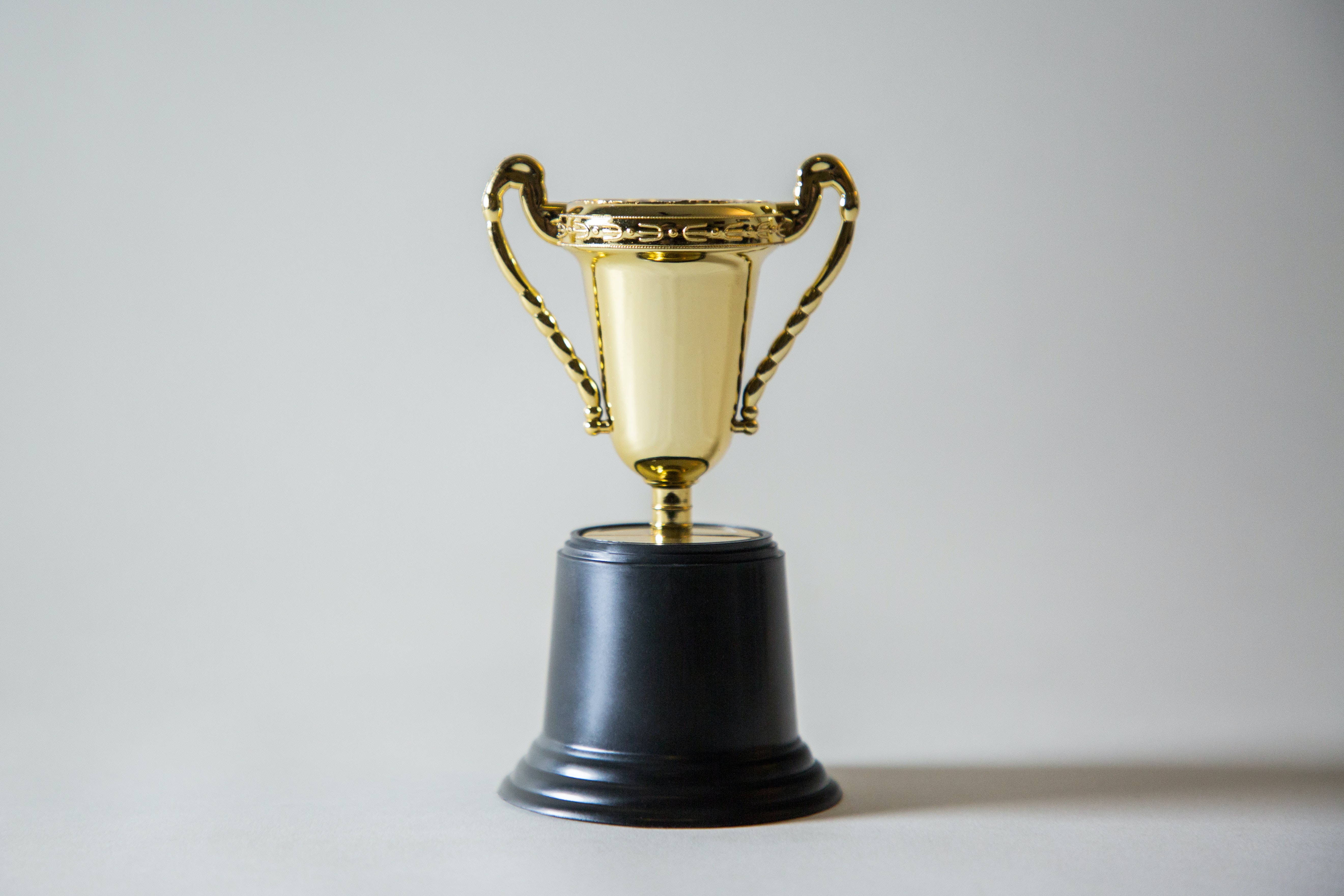 Source: Unsplash/ Giorgio Trovato
Competing could be the most exciting aspect of a marketer's career, although making money is on the top of Olympus. But if you are not a good player and try to win more, there will not be more numbers increasing your bank account. 
To be a better competitor, you must improve your own strong points and be careful of what the other companies are doing to improve and even upgrade all their strategies.
Search Engine Optimization is a key factor for every marketer today. Competing for keywords can make your website or product appear at the top of every search engine your customers use.  
This article will show you how to be a better competitor and find your competitor´s keywords?
Let´s go there, marketers!
Why should you find your competition's keywords?
"All is fair in love and war," and how you love marketing so much, you should try everything to improve your status and strategy. 
And while you should look at your competitor's strategies to have a good knowledge of everything that is going on, remember not to be obsessed about it. Instead, it is better to copy, improve, and even come with some new ideas nobody will try.
When you know which keywords your competitor is using the most, you understand where you can pass them by and even steal some keywords to beat them in the search results. With a deep search, you can even find new keywords.
All this deep research and "spy work" can help your SEO strategy to improve finding new strategies to manage more traffic to your website. You could also use these 10 chrome plugins to get assistance in marketing.
Source: Youtube.
How to Find Your Competitors?
Starting your keyword research is a long a sometimes tedious process. The "Related" option on Google is useful for taking the first look at the most popular keywords. But then, you may ask, who are my real competitors?
In case you are a freelancer or work for an agency, the best option could be asking directly to your boss or client, as they may know at first thought which companies are the ones that are getting into their success way once you know that possible competitors start looking how they are performing on their keywords (we will give you some tools later) to check if they are actually your strongest competitors. Also, it is advised to do a competitive analysis to remain a step ahead of the competition.
While many companies are going digital, it is also important to know that some tough competitors may be outside of social media. In this case, it´s recommendable to do a deep research of real-life competitors. 
Source: Youtube.
Do Keyword Research to find your Competitors.
When doing a competitor analysis, some manual work is needed to find the most obvious competitors. To achieve this, you can search on Google basic keywords on your market niche to see what are the top websites appearing on the top. 
If your website is about "Real Estate" and your company is located in Portugal, then write "Real Estate Portugal" on your search engine, and a lot of competitors will show up. Study and analyze them deeply.
Some tips for finding your competitors are:
Write a list of the most used keywords on their most important pages.
Use your marketer instinct to search the obvious keywords on Google.
Use keyword tools


Source: Youtube.
Tools to Find Your Competitor´s Keywords
To compete and achieve every goal you want, you must use every possible tool to improve your performance on Search Engine Optimization.
We share some of the best tools to find your competitors keywords:
Google Keyword Planner Tool
This free tool can help you find the right keywords to target on your website and articles, but also one of its most interesting uses is that you can spy on your competition.
Once you have logged in to the platform, you have to:
Choose the option "search for new keywords using a phrase, website, or category."
Put your competitor´s URL and click "get ideas."
Check the list of keywords of your competitor.
Source: Youtube.
SpyFu
If you ever had a 007 fantasy where you go undercover to find secret information about other companies, SpyFu is the right choice. But don't worry, you won't need CIA hacking abilities to find information. It is as easy as pasting your competitors' URL into the search box. Once you have done this, all the information about your competitors´ keywords will download for your marketing purposes.
This tool also offers you valuable information like:
Paid Keywords
Estimated Monthly SEO clicks
Top organic competitors
Use SpyFu to really dig into the most valuable info about other companies.
Source: Youtube.
LongTailPro
Long Tail Pro can help you get straight to the best options that work in your niche with over 400 long-tail keywords.
But we are not talking about getting the best keywords because we have other articles talking about that. In fact, the best way to do keyword research is to let your competitors do all the hard work.
All you are going to do is switching Long Tail Pro to Competitors Keyword Mode. Put your competitor URL and let Long Tail Pro do the rest.
Source: Youtube.
KeywordSpy
More spy tools, so maybe after you´ve read this article, you will have become the new James Bond on keyword investigation.
KeywordSpy has grown in popularity for its accurate data and easy-to-understand interface.
Among the data KeywordSpy offers, you can find:
Keywords
Pay Per Click Statistics
Organic Campaign Strategies
While this tool is not robust as SpyFu or LongTailPro, the results can get you good insights into your competitor´s marketing strategy.
Source: Youtube.
WordStream's Free Keyword Tool
One of the methods, for discovering keywords used by competitors is by utilizing WordStreams Free Keyword Tool. 
How can we utilize WordStreams Free Keyword Tool to find competitor keywords and do keyword forecasting? Simply input the URL of a competitors website into the tool of a search term then click on "Search." 
As an example I have selected the Codesign website. Entered its URL in the Keyword field. Moreover I have narrowed down the results to focus on data from searches conducted in the United States by choosing it from the drop down menu on the right hand side.

Subsequently you will be presented with an array of keyword data based on your search criteria. This keyword data can be sorted and displayed using any of four metrics included in the report; Google search volume, Competition, CPC (Cost Per Click) and Opportunity Score.
In this example our results are arranged in descending order based on Opportunity Score, which's a unique metric exclusive to WordStreams Free Keyword Tool.
These reports can easily be downloaded as .CSV files for uploading to your Google Ads or Bing Ads account (you can also perform this action directly within WordStream Advisor). This feature makes the Free Keyword Tool an excellent starting point, for conducting research into intelligence.
BuzzSumo
We've mentioned BuzzSumo times before because its truly impressive. (. Just to clarify I'm not being paid by BuzzSumo to say this.) For content marketers it's a tool, for analyzing the competition and one of its strengths is finding competitors that you may not have been aware of.
For instance digital marketers are familiar with Moz. They create content develop their set of amazing tools and even host an impressive annual conference. If you have an SEO blog or publish SEO related content it's highly likely that you already consider Moz as one of your rivals.. What, about independent websites that are also performing well?
Semrush
Semrush is a SEO tool that aids in conducting keyword research monitoring your competitors keyword strategies performing SEO audits, on your blog searching for backlinking opportunities and much more (you can find information in this Semrush review). Internet marketers worldwide rely on Semrush.
By using SEMrush you can spot emerging trends within your industry niche. It assesses the on page SEO of your website and assists in enhancing your pages. This empowers you to gain an understanding of your web content and optimize it for lead generation. Additionally SEMrush aids, in identifying keywords to enhance the effectiveness of your campaign.
Ahrefs
Ahrefs is a SEO software package that offers tools, for link building, keyword research, competitor analysis, rank tracking and site audits. It primarily caters to marketing professionals seeking to improve their Google rankings.
When it comes to analyzing backlinks, both Semrush and Ahrefs allow users to input a domain name and generate a list of all the backlinks associated with it. However, in terms of three aspects. The size of the backlink database the range of backlink reports and tools. The effectiveness of backlink auditing and building. Semrush outperforms Ahrefs. Consequently Semrush emerges as an option considering for these purposes.
Ahrefs serves as a tool for conducting keyword research by providing insights into search volume data and assessing the level of difficulty in ranking for phrases or keywords.
Within Ahrefs Keywords Explorer feature you can conveniently find the Traffic Potential, alongside search volume information. This saves time by eliminating the need to manually search for details on which page ranks for a certain keyword or how much overall search traffic it receives. It's important to note that both search volume and Traffic Potential metrics are country specific.
Google Auction Insights
The "Auction insights" report allows you to compare your performance with advertisers who are participating in the auctions as you.
You can access auction insights data, for Search, Shopping and Performance Max campaigns that meet a threshold of activity. For Search campaigns you have the option to create reports for keywords, ad groups and campaigns. In the case of Shopping campaigns reports can be generated for ad groups and campaigns.
For instance lets say you notice in the Auction Insights report that a competitor has a 10% rate in the "Position Above" column. This indicates that their ad appeared higher than yours 1 out of every 10 times when your ads were shown simultaneously.
Google evaluates the usefulness and relevance of your ads as the website they lead to for users and your targeting strategy. Google considers factors such as expected clickthrough rate, landing page experience and how relevant your ad is to the keyword.
To view statistics for a group of ads select the desired group. Navigate to "Keywords." From there choose "Auction Insights." To access statistics in that section simply check the box next to the desired keyword and click on "Auction Insights."
Googles Auction Insights serves as a reporting tool, for both Google Search Ads and Google Shopping Ad campaigns.It indicates the frequency at which your advertisements are displayed in comparison, to your competitors advertisements, for the locations you are targeting.
Other tools
Besides these tools there are other outstanding great tools that we invite you to explore:
What to do with Your Competitors Keywords?
With good keyword research and studying the most important aspect of your competitors, you have many improvement opportunities in your hands. 
Once you know how your market is behaving and your client's needs, you can create better content or products to offer new customers. Answer questions they haven't found on other websites, offer products or services your competitors don't have, and everything that comes to your mind. Your authority will grow to make your business rank at the top of search engines when you do this.
If you plan to do a Pay Per Click campaign, you can also find long-tail keywords with lower competition at a lower cost.
Also, give credit to your competitors' things right and get inspiration from these strategies to reach many more customers.
You might also decide to run a PPC campaign for a promising long-tail keyword with lower competition at a lower cost.
Here are 5 tips on effective A/B testing.
Source: Youtube.
Conclusion
Every marketing agency or business must know who they are competing with to be up to the challenge they are dealing with. Keyword research needs manual and digital work to be done correctly. In that way, you get to know deeply your marketing niche giving you more control over what your strategy should be.
While looking into your competitors´ keywords may seem like a shady thing to do, it is important to know that the marketing world is highly competitive, and any big company will show no mercy. To survive this "business jungle," it is better to know every aspect of the people you are dealing with. Don´t see it as "stealing" from your competitors, instead look at it as you are "studying" them as you can learn valuable lessons from the keyword choice and marketing strategies.
While copying can bring some good results, they won't be as good as your competitors, and common customers can notice that you are doing the same thing. Instead, take inspiration from the things they are doing and try to make it better.
Thanks for reading this article; we hope you keep improving your marketing skills and achieving great business goals.
See you next time!!!!!
If you use Amazon to sell products, you would love these Amazon listing optimization tricks.
CodeDesign is a performance digital marketing(internet advertising agency) and Amazon agency. We help clients worldwide in creating a digital marketing strategy and optimizing how they use digital marketing channels. For Amazon marketing, we help vendors and sellers in Amazon listing optimization and creating an  Amazon marketing strategy.
We are a leading
- Amazon marketing agency, and
Feel free to contact us to see an unprecedented growth of your business.
---