Digital Marketing Strategy: 10 Tips for Beginners.

What is digital marketing?
Digital Marketing is advertising and selling products to customers using various digital channels like Social Media Marketing, SEO, SEM, Email Marketing, etc. The world has experienced a digital revolution, and thus it is vital to utilize web marketing and advertising approaches. The digital world is a competitive space, and everyone is trying hard to connect with their prospective audience. Digital Marketing is a very effective process to connect with prospective customers and build relationships with them. A successful digital strategy should revolve around adding values to the audience and creating meaningful connections with them for a long time.
The marketing process is no longer limited to promoting the products or services. The audience also has several choices to choose from. Thus, it becomes crucial to understand the prospective customer's problem and empathize with them. As a beginner, you should understand that meaningful relations with the customers would help you be remembered. Brand awareness is the big game-changer in today's competitive world. Digital Marketing is changing how a brand perceives its customers. 
The marketers are concerned about engagement marketing by analyzing people's interests and creating meaningful interactions with them using the data. If you have genuine data to analyze what performs better and what grasps the attention, you'll see yourself performing way better. As a beginner, the bigger picture should be to create authority for your brand in the respective domain. If people trust you, then you have a big competitive advantage.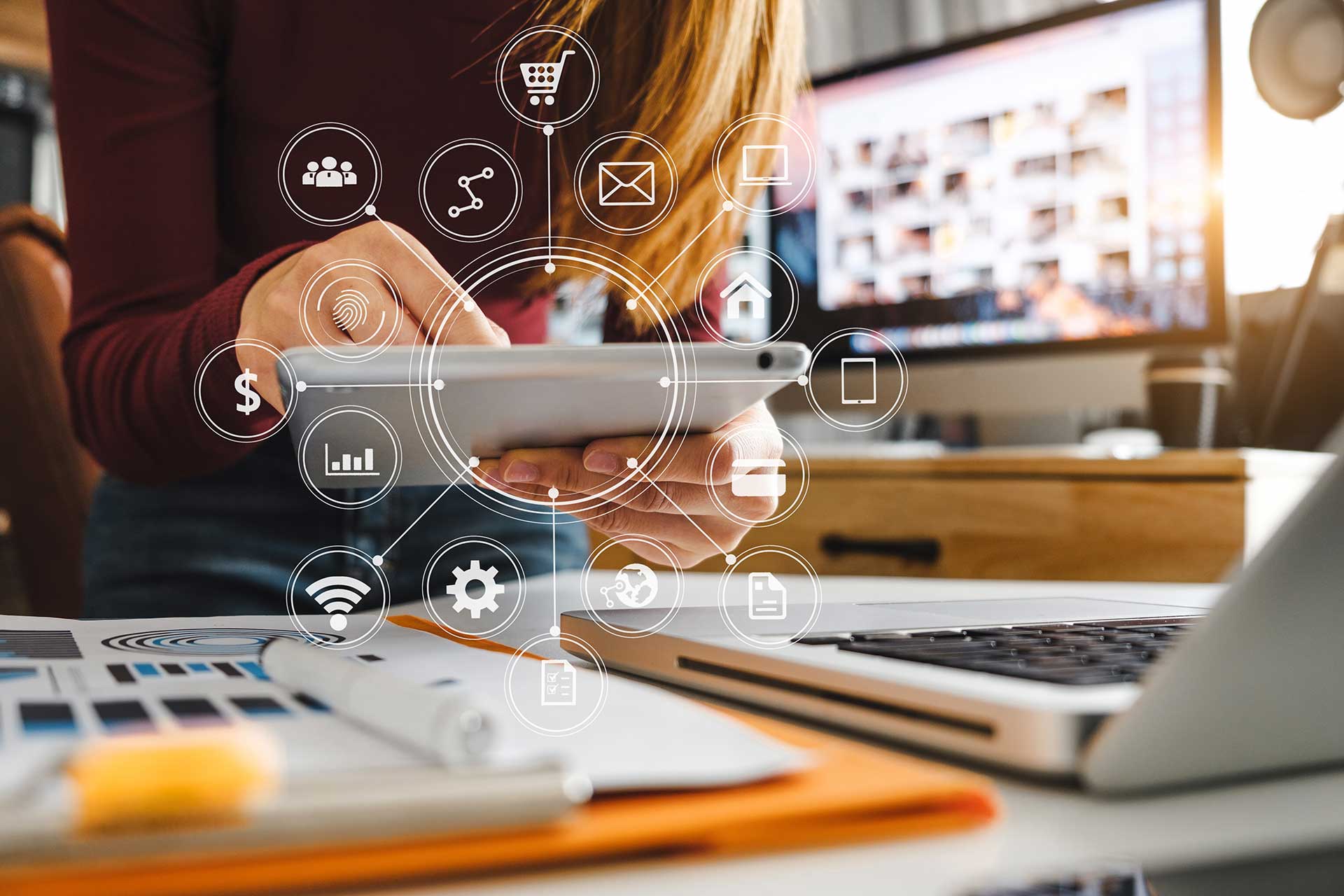 What are the benefits of digital advertisements for organizations?
With a lower marketing budget, you can create effective advertising campaigns and track every step of the campaign to optimize it for future endeavors.
The average time that a person spends in front of digital devices is increasing with time. Thus, there lies a great marketing opportunity to connect with the people.
You have the great opportunity to talk with authority about topics that are associated with your business.
An opportunity to interact with influencers who could promote your brand.
There are possibilities of trying new media forms in the marketing funnel.
The digital marketing space allows you to socialize with your prospective customers and understand their need to conquer a global marketplace.
The targeted marketing and data to support the marketing funnels allow you to optimize the conversion rate to get more customers.
If you want to excel at marketing, focus on building a personalized partnership with the audience. Keep in touch with your audience by informing them about the new products and help them with your content marketing. It would allow you to build brand awareness and loyalty.
You can keep track of the marketing campaigns from the first dollar spent.


Ten tips for a digital marketing strategy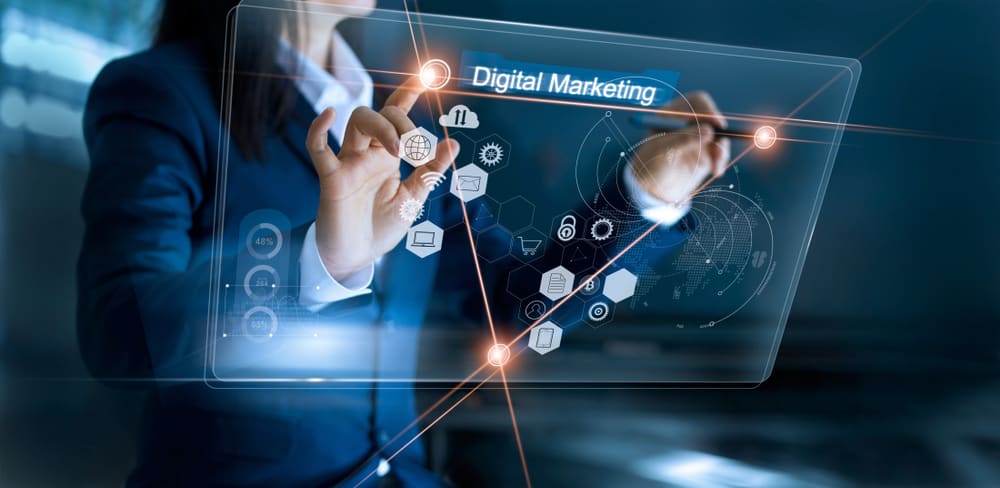 1. Have a complete idea on what is the motive behind marketing.


A beginner must understand what the main purpose behind the marketing strategy is. It is crucial for SMEs to segment out whether the main strategy is to promote brand awareness or get some leads. The two objectives must, however, work hand-in-hand to make the best use of digital marketing.
 A new digital marketer must understand that focusing on brand awareness is the foundation through which multiple leads could be generated. However, capturing some quick leads can also be the short-term objective for many SMEs to keep themselves afloat in the market. Hence it becomes very important to focus on content marketing and email marketing to engage with the users. And at the same time, social media marketing could be beneficial to get some leads.


2. Focus on the customers' needs.


To be a good marketer, you need to take your customer as your partner. It would be best if you focused every single action of yours around solving the users' problems. Most businesses are trying to be user-centric and improving the user experience. Thus, it becomes very vital to keep the customers at the soul of your decisions. 
Many successful marketers have talked about creating campaigns that could resonate with the customers' emotions, which makes it very vital to keep the search intent at the core of every decision. Try to develop some content, quizzes, and videos to proactively communicate how the customer's exact problem is getting solved. If you could engage and emotionally connect with the customer, you'll automatically see how the graph goes up. If you use Amazon to sell products, you would love these Amazon listing optimization tricks.


3. SEO should be in-house as soon as possible


Search Engine Optimization is a long-term but cost-effective strategy to generate brand awareness and get customers organically. For a new marketer, investing a lot of time on SEO may sound boring, but it is a proven track to grow a business with time. If you are a young entrepreneur focusing on solving your startup or business's digital strategies, you need to understand that SEO is a long-term goal. It should be a part of the in-house digital marketing strategy as soon as possible.
 Creating content around the business also gives you an insight on major topics, and with time, it helps you emerge out as an authoritarian figure in your domain. The name and brand awareness sell out the most; hence it becomes significant to focus on SEO as the vital part of your digital marketing strategy. You could also check these local SEO services to boost your online presence.


4. Focus on different marketing channels.


The world is digitalized. People now spend the majority of their time online. It hence becomes very advantageous for marketers to try and optimize various marketing channels. Some of the campaigns may work on Facebook while others at LinkedIn. Many a time, email marketing could come up as the most effective channel for your strategy. There are several ways to connect with your audience. 
The main motive behind the marketing campaigns is to connect and engage with the prospective audience, and thus you shouldn't leave any stone unturned. The most effective strategy is to distinguish the better performing channel and invest more in that direction to get a higher return on investment. You need to understand which kind of campaigns would perform better on the different channels. Also, combined use of all these channels could help you communicate with a larger audience base and increase brand awareness. As a marketer, you could also check ten chrome plugins that could assist you in marketing. You could also promote your videos using TikTok marketing.


5. Segment out the various digital strategies as per their importance to manage time effectively.
As a digital marketer, you may have to work on various projects at a time, be it PPC(Pay-per-click), SEO(Search Engine Optimization), or SMM(Social Media Marketing). The fundamental step you have to take is segregating out the projects depending on the urgency in such a situation. 
The number of projects and channels may sound overwhelming at times but effectively managing it is the key to success. Many tools help in time management. Understanding the long-term and the short-term goal of the business is very important to figure out when a particular strategy needs to be implemented. Once you know how to figure out the time, you already know how to use your time to check on the weak points of your strategy. Focus on one strategy at a time. It would help you give a hundred percent commitment to the work.


6. Develop a proper social media strategy


The prospective audience of yours is hanging around on the internet to get social. It is the best opportunity for you to communicate properly with them. The end goal of yours should be to engage with people, build relationships with them and get more sales. Thus, a proper social media strategy is the key to your successful digital campaign. 
Social Media could help you flourish your business.




The biggest advantage of digital marketing is that you can monitor every single step of your business. You have complete information on how each step performs and optimize the steps that don't perform as expected. The digital marketing strategy of yours could be extensive on many different channels. Thus measuring the success rate of every channel and taking necessary steps become the determining factor with time. 
You have tools to extract every piece of data, be it the conversions to the website, the number of clicks, engagement time, demography of the targeted audience, and the retention rate. You have to analyze the Key Performance Indicator(KPIs) and take steps to optimize the campaign. The various metrics have the caliber to turn the marketing game in a new direction. The proper steps in optimizing the campaigns with the help of data would be cost-effective and engaging.


8. Communicate your values with the audience properly to differentiate yourself from the competitor.


The digital world has ferocious competition. Every single brand wants its voice to reach its prospective audience. At such a place, you need to speak out your values to the customers to remember and choose you. If you cannot differentiate yourself from the competition, it becomes quite complicated to get the audience that you and your competition are targeting. Research about the market and your competitors. Understand the values that they are creating for people. The research could help you understand and create the attribute that would separate you in the market. Building authority with time and communicating the values to the audience with your marketing campaign will help in the long run.


9. Mobile-First Era
It is no secret that more traffic comes to a website through mobile phones than desktop. The world understands how important it is to market to an audience that prefers mobile for their purchase. Thus, it is crucial to focus on improving the user experience on mobile phones. The mobile responsiveness, site speed, site design and layout on the phone, and other optimizing factors should be kept in mind from the very beginning. Email campaigns are generally successful if they are well optimized for mobile phones. The world knows that it is a mobile-first era. Thus, it is no more an option but a priority to optimize every step of your business for mobile viewers.


10. Reduce the number of steps that a customer takes to reach you.


The visitors coming to your website should find it very easy to communicate with you, understand the product and services, and buy it. If there are vague steps between the purchaser and the purchase, the user experience would deteriorate and, hence, decrease the number of buyers. If you put an ad on social media, then make sure to link it to your website. There should be a clear call to action and specified steps for the customer to take that action.
Inform every single step to your user and don't let them take any effort to reach you. Also, make sure that you are ranking for your brand name keyword. Your customers must find you by taking the least steps. You should make sure that you collect proper feedbacks from the users. It is very crucial to improve with time.




The world is digital. And the digital marketing strategies have been at their all-time best. You need to co-relate the vision of the brand in the marketing strategy. Also, as a digital marketer, you should emphasize building brand awareness as it could bring more sales. Understand the search intent and converse with the audience on how your product could solve the problem. Also, make sure that you differentiate your brand from the competition and add value to the customer.
CodeDesign is a performance digital marketing(internet advertising agency) and Amazon agency. We help clients worldwide in creating a digital marketing strategy and optimizing how they use digital marketing channels. For Amazon marketing, we help vendors and sellers in Amazon listing optimization and creating an  Amazon marketing strategy.
We are a leading
- Amazon marketing agency, and
Feel free to contact us to see an unprecedented growth of your business.
---