Digital Marketing Strategy: 10 Tips for Beginners.

Digital marketing isn't new, but regardless of this, it doesn't mean that you can't start managing your own, so you enter into the enormous online world for businesses, the best place for entrepreneurs to be in.
And while trends come and go in a blink of an eye with all the new additions to the internet era, digital marketing has kept its dominance over other forms of traditional marketing over the years. Facts prove this, with global digital advertising marketing projected to reach $786.2 billion by 2026.
The digital era has opened a massive door for every business to enter the game, and nowadays, social media, YouTube, Google, and many other platforms let companies broadcast their marketing message in a more comfortable way and with a vast amount of tools that they can use to their advantage. Nevertheless, with so many businesses worldwide, companies must take an extra step further and spend more on an excellent digital marketing strategy, as 63% have done in the past year.
Nevertheless, if you're considering entering this world, you are on the right path, as it's always a good time to start learning about digital marketing and take your business to the next level. So, today, Codedesign, we'll bring you the digital marketing 101 tips you need as a beginner to impulse your brand into the digital world.
Without further ado, pay close attention and keep reading this article.
What is digital marketing?
In a nutshell, digital marketing is selling products or services using various digital channels like social media platforms, SEO, SEM, Email Marketing and any other that adapts to your niche and audience. Since the internet started becoming more accessible and more advances were made, we can now perceive life without it, and brands all over the world have taken notice of this trend, and that's why today, most of them must be in the digital realm. Nevertheless, with excellent accessibility comes great competition, and now everybody - from giants to small businesses - is trying to get the most important thing for their companies' well-being: user attention. With social media and so much information at the reach of our smartphones, it has gotten more difficult for brands to make people pay attention to their ads; even 1 minute of their time is hard to get as people can go from a brand's ad to a funny video with just one scroll down.
It's because of this that it becomes imperative for brands to create digital marketing strategies that get this valuable attention from their target audience, and so they stop maybe just 1 minute of their time to pay attention to their ad, and luckily, start their customer journey with your business.
With so many competitors, you can now just sell or promote your products. No, today, everything is about connecting with your audience, being the one that understands their products and giving them a valuable and effective solution for them. Social media platforms broke the wall between audiences and brands, and now, people can communicate with your brand just by sending a dm or writing a tweet. As a beginner, you should understand that meaningful relations with the customers would help you be remembered. Brand awareness is a big game-changer in today's competitive world. Digital Marketing is changing how a brand perceives its customers. 
Marketers are concerned with engagement marketing by analyzing people's interests and creating meaningful interactions using the data. Suppose you have data to analyze what performs better and what grasps the attention. In that case, you'll see yourself performing better. As a beginner, the bigger picture should be to create authority for your brand in the respective domain. If people trust you, then you have a significant competitive advantage.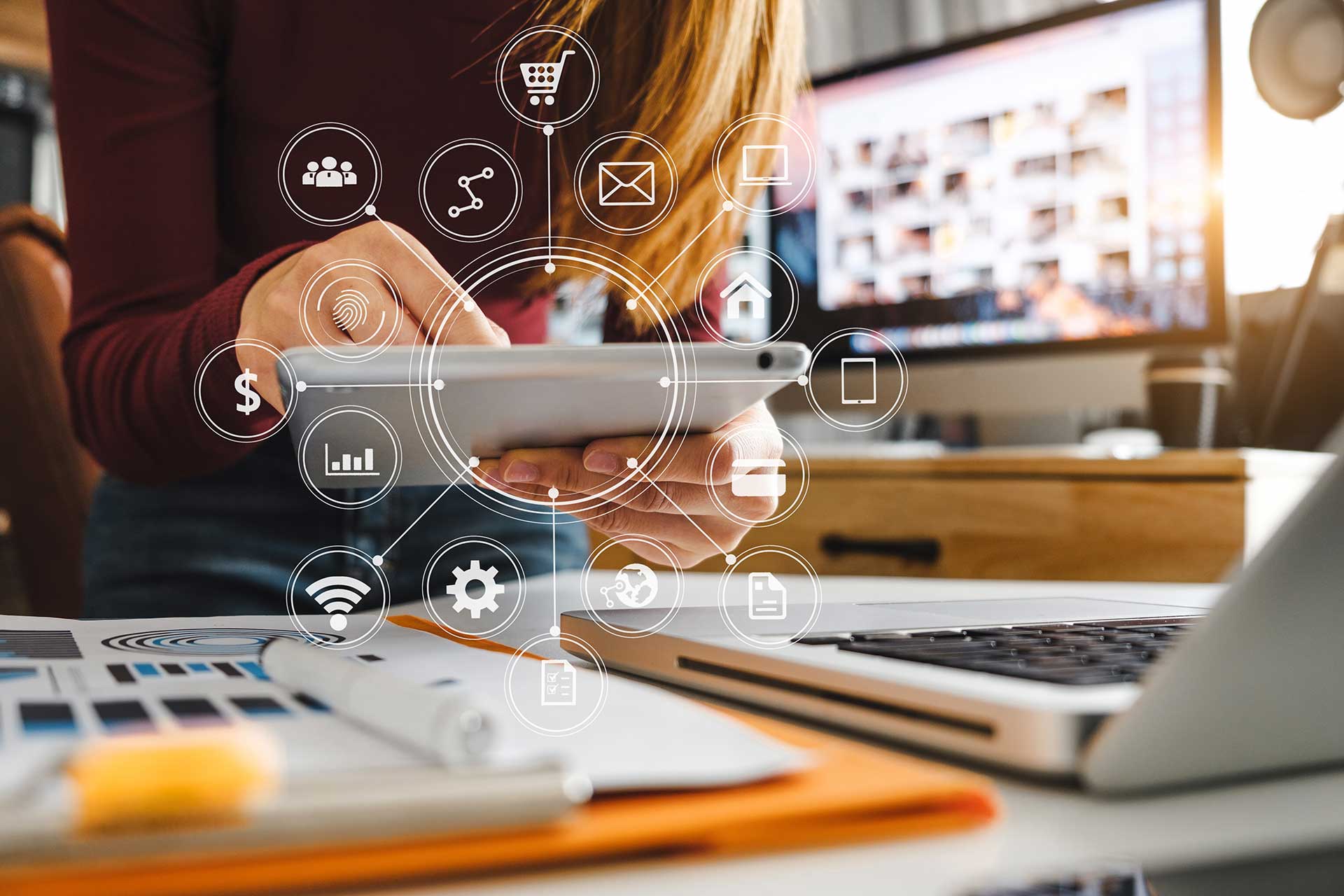 What are the benefits of digital advertisements for organizations?
With a lower marketing budget and a considerable amount of digital tools, you can create effective advertising campaigns and track every movement step to optimize it for future endeavours.

According to statistics from 




"Exploding Topics,"

 the average time people spend watching social media platforms is 1 hour and 27 minutes daily, and browsing on websites is 51 minutes. This time may increase in the years coming by as technology makes everything more accessible for users to consume entertainment or buy products every year. This is the main reason why you should focus on the digital area.

You have the excellent opportunity to talk with authority about topics associated with your business.

Strategies like influencer marketing allows your brand to reach a wider audience.

There are possibilities for trying new media forms in the marketing funnel.

The digital marketing space allows you to socialize with prospective customers and understand their need to conquer a global marketplace.

The targeted marketing and data to support the marketing funnels allow you to optimize the conversion rate to get more customers.

To excel at marketing, focus on building a 




personalized partnership with the audience.

 Keep in touch with your audience by informing them about the new products and helping them with your content marketing. It would allow you to build brand awareness and loyalty.

You can keep track of the marketing campaigns from the first dollar spent.
Ten tips for a digital marketing strategy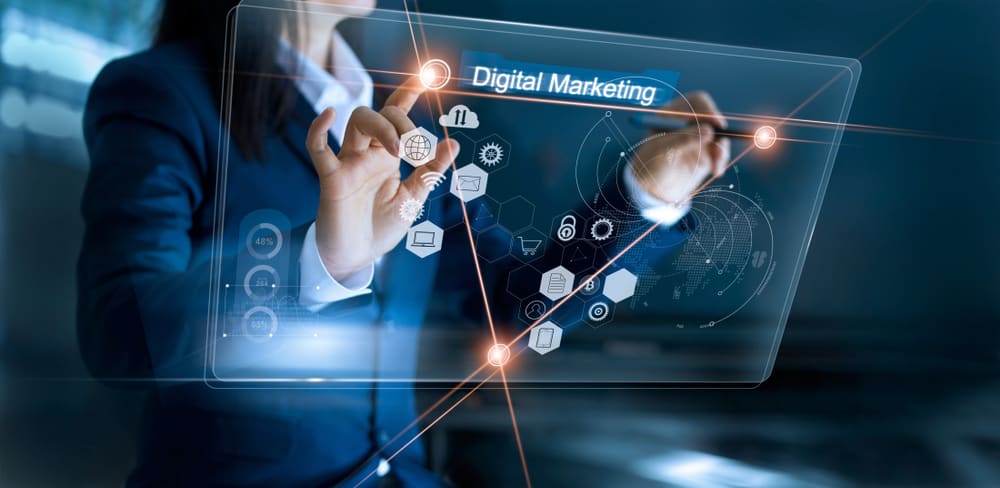 1. Have a complete idea on what is the motive behind marketing.
A beginner must understand what the principal purpose behind the marketing strategy is. SMEs must determine whether the main strategy is to promote brand awareness or get leads. The two objectives must, however, work hand-in-hand to make the best use of digital marketing.
 A new digital marketer must understand that focusing on brand awareness is the foundation for generating multiple leads. However, capturing some quick leads can also be the short-term objective for many SMEs to keep afloat in the market. Hence it becomes very important to focus on content marketing and email marketing to engage with the users. And at the same time, social media marketing could be beneficial to get some leads.
2. Focus on the customers' needs.
To be a good marketer, you must take your customer as your partner. It would be best to focus every action on solving the users' problems. Most businesses are trying to be user-centric and improve the user experience. Thus, keeping the customers at the soul of your decisions becomes vital. 
Many successful marketers have talked about creating campaigns that could resonate with the customers' emotions, making it vital to keep the search intent at the core of every decision. Try to develop some content, quizzes, and videos to proactively communicate how the customer's exact problem is getting solved. If you could engage and emotionally connect with the customer, you'll automatically see how the graph goes up. If you use Amazon to sell products, you will love these Amazon listing optimization tricks.
3. SEO should be in-house as soon as possible
Search Engine Optimization is still a crucial part of every digital marketing strategy. Why wouldn't it be? as Google (The most famous search engine) holds 92% of the worldwide search engine market. 
As a beginner, you could ask what is this? 
Well, Search Engine Optimization is an organic strategy that aims to make your website more visible for search queries around this platform. The ultimate goal with this strategy is that as soon as users search for something regarding your niche, your website displays in the first places of every search. 
Now, how do you achieve this? 
As an organic strategy, SEO is a discipline that works in the long term and takes time to grasp its functionality. Still, the idea is that your website has enough information to answer your user's most frequent questions. While there are paid strategies that can achieve this goal, SEO keeps as the pillar of getting your brand into the right places, and because of this, 53% of all website traffic comes from organic searches.
To achieve this goal, you must research keywords and phrases on what your audience usually looks like on their web queries and then answer all of this through any form of content marketing. For example, blogs are a great content format for SEO and businesses that blog get 55% more website traffic.
Ultimately, as an organic strategy, you spend less and could earn more, as 49% of businesses say that organic search brings them the best marketing ROI.
If you want to learn more about SEO as a B2B business or want many more articles on this topic, click right here.
4. Focus on different marketing channels.
As we talked about before, people spend a considerable number of hours glued to their screens, and while they do so, they navigate between different channels to consume content, search for services or buy products. You, as a beginner marketer, must know how to identify where your ideal audience tends to frequent the most to target your digital marketing campaign efforts on them. Remember that the ideal is not to be everywhere simultaneously but spend your bullets in the right places.
The channels vary from social networks such as LinkedIn to media such as Email Marketing. For example, this previous shows still too many benefits for brands since 87% of businesses use email marketing to distribute their content. It has proven to be one of the most profitable ones, as The average ROI for email marketing is $36 for every $1.
In the first phase, you can try two social networks that you feel are the ones your audience frequents the most to see if you are getting good results in them. With the help of data-driven marketing, it's much easier to study statistics and get accurate information about the best channels for your audience.
5. Segment out the various digital strategies as per their importance to manage time effectively.
As a digital marketer, you may have to work on various projects at a time, be it PPC(Pay-per-click), SEO(Search Engine Optimization), or SMM(Social Media Marketing). The fundamental step you have to take is segregating out the projects depending on the urgency in such a situation. 
The number of projects and channels may sound overwhelming at times but effectively managing it is the key to success. Many tools help in time management. Understanding the long-term and the short-term goal of the business is very important to figure out when a particular strategy needs to be implemented. Once you know how to figure out the time, you already know how to use your time to check on the weak points of your strategy. Focus on one strategy at a time. It would help you give a hundred percent commitment to the work.
6. Develop a proper social media strategy
Once you have chosen your ideal channels, it's time to create a strategy for social networks that allows you to gain more incredible notoriety in them. Social media can fulfill critical objectives for your brand, such as brand awareness, reaching new audiences and building stronger relationships with them. It's on these platforms that the barrier between the brand and the consumer is shown to fall, and now more than ever, it's necessary to establish ties with them.
The first thing you should plan for your networks is your publication schedule. For this, it's always advisable to have a content calendar a month in advance so you can give yourself a chance to create all the copies, designs, and formats, as well as include extra content such as stories for social networks or even videos, the most liked structures on networks today. After this, schedule your content calendar in automation tools like Hootsuite, so you don't have to worry about making publications yourself when your audience is more active.
Your content must provide valuable information that exalts or generates more significant interest in your brand or the services you promote. In this way, users remain interested and are increasingly convinced to decide to be one of your clients.
You must also promote healthy interaction among your community by asking their opinions on different topics, offering live streams or using any survey option to find out their opinion live and direct.
Remember that networks also serve as a base of operations to understand data about your audience and what they like and want from you.
The most significant advantage of digital marketing is that you can monitor every step of your business. You have complete information on how each step performs and optimize the steps that don't perform as expected. Your digital marketing strategy of yours could be extensive on many different channels. Thus, measuring every channel's success rate and taking necessary steps become the determining factor with time. 
You have tools to extract every piece of data, be it the conversions to the website, the number of clicks, engagement time, the demography of the targeted audience, and the retention rate. You have to analyze the Key Performance Indicators (KPIs) and take steps to optimize the campaign. The various metrics have the calibre to turn the marketing game in a new direction. The proper steps in optimizing the campaigns with the help of data would be cost-effective and engaging.
8. Communicate your values with the audience properly to differentiate yourself from competitors.
This is an essential part of digital marketing, and believe it or not, it has little to do with studies or techniques but rather with how you define yourself as a business owner and how that affects your way of doing business.
Regardless of the niche you dedicate yourself to, be it real estate, finance, or even selling clothes, there must be something that differentiates you from your competition. That is neither the quality of your products nor their price: They are your values.
As human beings, we're all different, and we have various reasons that lead us to do what we want; for example, you can start a business because you want to come back from a difficult moment, or you may want to open your company to show those who did not believe in you that it is possible or any other that is your story. The important thing, after all, is that you print a bit of that brand story or the "why?" of it to help you separate yourself from the great mass of competitors in your niche.
So you will see that many in your area of work will boast of being the best in their area, but for consumers, all this usually sounds like the same repetitive discourse of traditional marketing. Suppose there is something that happens with the audience today. In that case, it is that they manage to connect with a brand emotionally, and their relationship with it becomes closer since it's a company that has become more humanized and a close friend of the client than just an immense entity.
Humanizing your brand can range from telling your own story, which is what moves you, to hiring influencers or celebrities to whom people already feel close.
In this advice, the important thing is not what you sell but the reason behind your brand so that your customers connect with it.
If you want to learn how to build a more human and relatable brand with the audience, read our article on how to find your brand's purpose.
9. Mobile-First Era
It is no secret that more mobile phone traffic comes to a website than desktops. The world understands how important it is to market to an audience that prefers mobile for their purchase. Thus, it is crucial to focus on improving the user experience on mobile phones. The mobile responsiveness, site speed, site design and layout on the phone and other optimizing factors should be kept in mind from the beginning. Email campaigns are generally successful if they are well-optimized for mobile phones. The world knows that it is a mobile-first era. Thus, optimizing every step of your business for mobile viewers is no longer an option but a priority.
10. Reduce the number of steps a customer takes to reach you.
Visitors visiting your website should find it easy to communicate with you, understand the product and services, and buy it. If there are vague steps between the purchaser and the purchase, the user experience will deteriorate, decreasing the number of buyers. If you put an ad on social media, then make sure to link it to your website. There should be a clear call to action and specified steps for the customer to take that action.
Inform your of every single step to your user and don't let them make any effort to reach you. Also, make sure that you are ranking for your brand name keyword. Your customers must find you by taking the least steps. You should make sure that you collect proper feedback from the users. It is very crucial to improve with time. 
Final thoughts.
The world is digital. And digital marketing strategies have been at their all-time best. You need to co-relate the vision of the brand in the marketing strategy. Also, as a digital marketer, you should emphasize building brand awareness as it could bring more sales. Understand the search intent and converse with the audience on how your product could solve the problem. Also, make sure that you differentiate your brand from the competition and add value to the customer.
CodeDesign is a performance digital marketing and Amazon agency. We help clients worldwide create a digital marketing strategy and optimize their use of digital marketing channels. For Amazon marketing, we help vendors and sellers optimize Amazon listing and create an  Amazon marketing strategy. 
We are a leading
- Amazon marketing agency, and
Feel free to contact us to see the unprecedented growth of your business.
---