Tips and strategies for optimizing your B2B website for search engines and attracting organic traffic.

SEO for B2B.
SEO is an organic way to make your website more appealing to search engines and your audience. More than a luxury, it's necessary for every digital business, and here's why.
Statista shows that since 2015 B2B digital advertising has increased by nearly 500%, from $2.91 billion to almost $15 billion. Because of this, it turns more necessary to handle a good SEO strategy for your B2B website because digital advertising can be expensive, and, as Search Engine Land informs, organic search traffic drives more than half of all B2B website traffic, representing 70% of total sales.
Nevertheless, SEO can be complicated as it has many strategies and terminology to familiarize yourself with. But don't worry, as we'll give you a comprehensive way to manage your B2B SEO and give you the right tips to be successful in your process. To learn about all the SEO terminology, check our full glossary with 200+ terms you should know in 2023.
Without further ado, let's optimize your B2B website.
What is B2B SEO?
B2B SEO is a group of techniques, like keyword research or backlinks,  intended to reach any company's decision-makers. Applying this strategy increases your chances of finding other companies or clients constantly researching your type of product or service. In a few words, it is an organic strategy that helps your website be more approachable to your customer needs while giving you more chances for search engines to put your site in the first place of every search intent.
B2B SEO consists in different elements that are very important for your strategy, and if you lack one of these, it can obstacle your website's visibility. These elements are:
Technical SEO
: 
This part refers to all the functionality and profound aspects of your website, things like your XML sitemap, load speed and responsive design. When you have problems with one of these, it disturbs customer experiences on your website, so they start abandoning it, lessening your chances with Search Engines. 
Ultimately, these search programs look to drive more people to their platform, and if your site isn't driving traffic, it will place it far away from them.
Content SEO
: 
Content SEO is creating pieces that answer your audience's questions. This blog you're reading right now is meant to answer all your B2B SEO questions, and if you stay content with our content, it raises our chances to be B2B allies. If you want to work with Codedesign, click right here. 
Explaining more about content SEO, the main goal with this element is to create articles, videos or any source of information that answers your customer's frequent questions or gives more insights about your services and how they can help your users. Creating content involves researching, ideating, designing, and promoting it through all your digital marketing channels.
On-page SEO
: 
This part is about optimizing your content. For example, if we talk about a blog, you have to optimize your meta description and title tag, put alt text on images and build a structure that makes content more accessible to consume and findable by search engines.
Off-page SEO
: 
You get off-page SEO every time your site gets cited by another high-quality page, which we call a backlink. As you start getting more of these, this increases your traffic from outside sources and gives you more authority within your niche.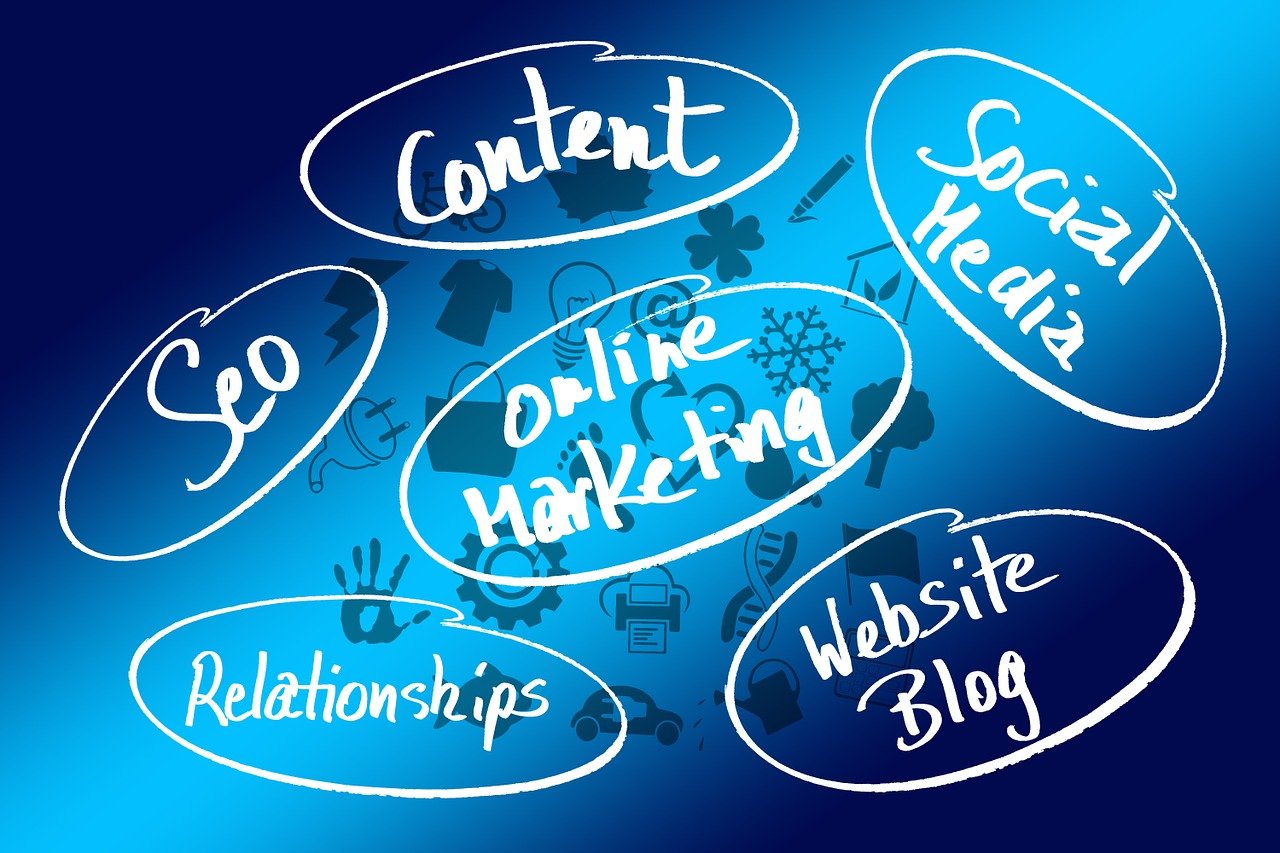 Search Engine Optimization.
What is the importance of SEO for B2B companies?
In marketing, we have strategies like PPC or any social media Ad that can take our brand to many people by paying a certain amount for every click or interaction. 
With this type of paid strategy in mind, many businesses would ask why they should invest so much time in an organic one. Will it give results? Isn't it counterintuitive?
Well, this is different. Let us explain.
Paid advertising can be successful, and we aren't trying to speak badly of it as we also manage this type of strategy. Nevertheless, the thing about SEO is that it can get you more leads and even customers when it's done right.
With so many competitors, expenses on paid advertising are getting higher. While inexperienced digital agencies would use all their weapons just in this one, many would lose the chances of getting the same or even better results for their company without spending too much money.
In resume: It's priceless!
What is the difference between B2B & B2C SEO?
Search Engine Optimization aims to increase organic traffic from the right audience. Nevertheless, B2B and B2C interact with and reach audiences differently.
B2B customers are searching on their company's behalf, meaning they could or couldn't have the final decision-making purchasing power. 
The SEO pillars remain the same for both business models, but in B2B, there's another way to create content and answer your customer's queries.
One key difference between B2B and B2C is that consumer habits differ. Sometimes we need help with a B2B customer that wants too many customers, but in reality, B2B can get much more from one customer than B2C from many of them. If you sell products on Amazon, you must sell them all to recover your investment, so you need more customers. But, if you own a solar panel company, you may get all the money you need from just one client, which differs from these two business models.
The idea, in the end, is to know deeply how our customers behave. This means knowing what they are asking in their Google searches. Do they have the money to pay for our services, or do they relay that info to their executive suite?
This takes us to another differentiator in how both types of clients behave. While a B2C customer could look at some cool Nike shoes and compare prices with other stores, buying is more straightforward. Nevertheless, B2B consumers won't decide as soon as they finish reading this article.
The idea is that your content drives your customers to the next step. For example, if you would want to schedule a consultation with us, click this link to get one.
And more so, this is how it is done. As B2B, you have to have many ways to take your customers through the sales funnel so they ultimately convert. In addition, it's essential to know that your customers will spend more time in each stage of your sales funnel, as this will represent an excellent investment for their company, so they have to be 100% sure once they make the decision. To convince them your content must speak from a professional's perspective, they can gain more trust in what you say and prove that they'll be in good hands once they hire you.
Now that we have some basics on B2B SEO let's see the tips to improve it.
Keep reading!
SEO strategy for B2B websites.
Now that we know the differences between B2B and B2C SEO, and discover why this practice is vital for your website and business' well-being, let's see the best tips to create a good strategy.
Create Your Buyer Persona(s)
First, you must build your Avatar, clearly understanding your ideal customers and their behavior. This process involves gathering critical information about your target B2B consumers and includes info like:
Demographics:

 What's their gender, age, and income?

Objectives: 

What are their goals? What problems must they solve, and how can you help them? What are their pain points?

Behavior:

 How would they interact with your brand? What channels do they use more?

Budget:

 How much are they willing to spend?

What is your target audience able or prepared to spend? 
The more data you get about them, the more specific you can be with all your marketing strategies.
Perform an SEO audit.
Before proceeding with the following steps, you must audit your website to see how your SEO is performing and evaluate if you have any issues within your website. The things you have to review are: 
Check for 404s.
404s refer to any broken link you could have. While Google won't mind about these, having them can harm your rankings and even increase the bounce rate on your page. Platforms like Google Search Console can help you identify them quickly.
Audit sitemap.
When you perform an XML sitemap, you can help search engines understand your website so they know where every page is. In this map, you can gather valuable information about each page like:
When was the last page modification?

How important is it?

When was updated?
Double-check analytics tracking.
Analytic tools can help you identify how your pages are performing. By analyzing this data, you can figure out what is working and where you have to make some modifications. If you aren't using an analytics tool, these three free ones can help you with it:
Check for HTTPS. 
Since 2014, Google has said it is important to secure websites with HTTPS, and the non-secure ones - like HTTP- can get lower rankings in search results.
Core Web Vitals report.
Core Web Vitals refer to three crucial search signals:
Largest Contentful Paint (LCP): 

How long do images or text blocks take to render?

First Input Delay (FID):

 How long does it take between a user's first interaction and the browser response?

Cumulative Layout Shift (CLS):

 How often do your pages move when users interact with your site?
Core Web Vitals was added as a ranking factor for Google in its 2021 algorithm update, and by improving it, you can increase the website's performance and user experience.
Internal linking.
Internal linking is an SEO technique that helps you increase your organic search engine ranking. This factor is one of the primordial ways search engines determine your page's relevance. When you have internal links through your pages, it indicates that it's valuable content, and so it brings more visibility to your site.
Toxic backlink audit.
Backlinks happen when another page cites an article or other content from your website. Having them is great for your SEO ranking as it shows you are getting credibility and authority within your niche. When you perform your audit, ensure that all these backlinks come from reliable sources, you don't want your company's name on unprofessional websites.
Check content metadata.
Metadata is the information that describes HTML elements so search engines can figure out what your content is about. This information includes aspects like:
Page titles 

Description tags  

Characteristics and available content.
Review site speed. 
In the quickness era, search engines and users prefer pages that load quickly, which is a ranking factor.
Among the ways you can use to speed up your site, there are:
Use fast hosting.

Use a prompt DNS provider.

Minimize HTTP requests.

Ensure your image files are as small as possible.

Compress your web pages.
Audit mobile friendliness.
Also, your website must have a mobile version in the smartphone era, as most users nowadays look for services on their phones. As you may have guessed, this is a ranking factor for Google, so make sure your site is fully responsive and displays on different devices like tablets, desktops and mobile.
B2B.
Perform Keyword Research.
Keywords or phrases are those questions or terms people often associate directly with your niche. By locating and defining them well, you can start creating content that genuinely addresses the needs of your audience.
Your keyword research is not limited to search engines, as social media platforms like Facebook or LinkedIn is good places to discover what people are talking about in your niche. 
If you want help identifying your keywords, there are excellent software like:
A key point of keywords is to choose the right one for each step of your sales funnel. For example, at the top of the funnel, people won't usually buy your product or service, so it's better to generate brand awareness and drive leads to your website.
As you catch those leads, you'll start figuring out what interests them and delivering valuable content on those topics through your different digital marketing channels: email marketing, blogs, social media or YouTube videos.
Ultimately, this process makes leads fall in love with your brand. As they gain respect for your brand because you offer valuable insights about your industry, they'll be closer to converting and being your new client.
Competitor analysis.
Now, with the tools you have for yourself, the next step is to develop a competitor analysis to identify your key competitors and their strategies to build a plan that can surpass them. The idea is to do an exhaustive evaluation of your competitors to identify their attributes but, most importantly, their weaknesses so you can outshine them and stay competitive in your niche. To achieve this goal, investigate the following:
Social media:

 See what they're posting and what works for them. You can even use pages to watch features or add them to your social media analytics tool to compare results.

Search engine results (SERPs): 

Analyze their target keywords with platforms like

 




Semrush

, and see how they get backlinks to their website.

Online coverage: 

Set alerts for B2B competitors to learn what people are talking about them.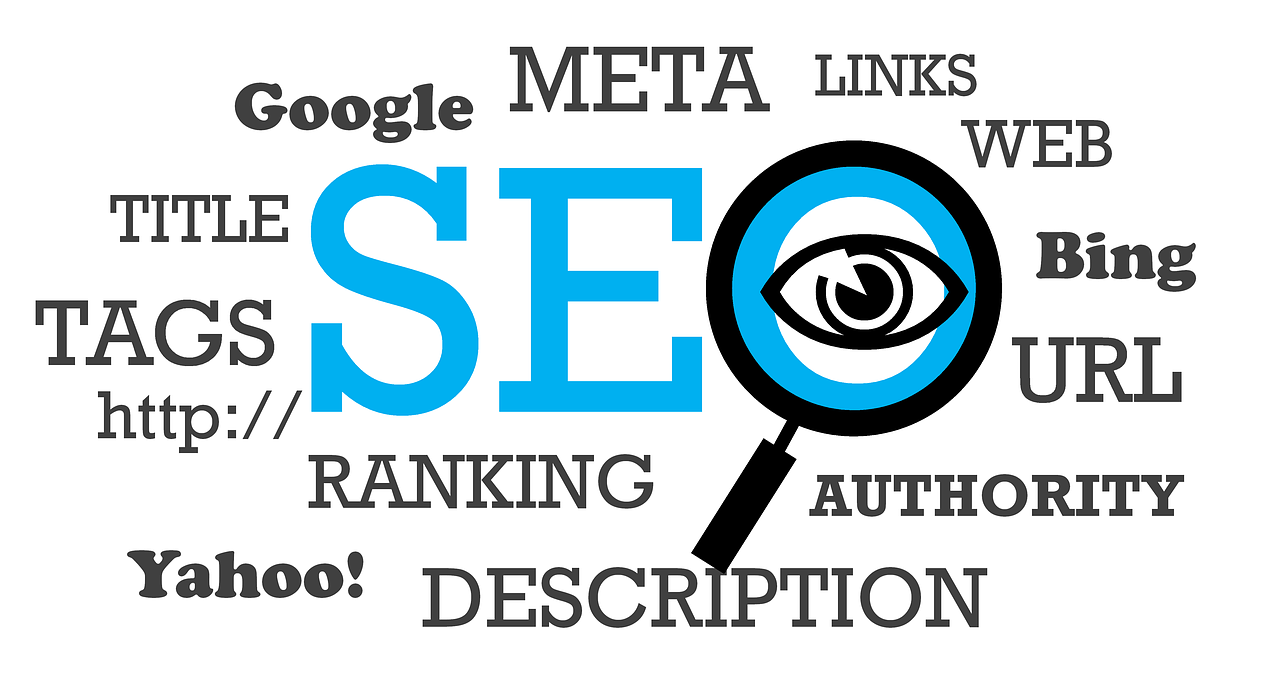 SEO Strategies.
Create topic clusters and pillars.
In this part, you'll create all the sub-categories that you'll create content on your niche, but to explain it more precisely, we'll explain what a pillar and a cluster page are:
Pillar page: 

This is long-form content with tons of information about any clusters in your website, an example of these are the white papers or eBooks.

Cluster page:

 When you choose a topic for a pillar page, the next step is to decide what relevant keywords within the case you want to rank for. In the end, each keyword gets its own page, which becomes a cluster page.
From these pillar pages, you can craft different topic clusters related to the page and connect them with internal linking. This SEO strategy will help search engines discover specific pages to redirect users whenever they ask about these topics. 
Track goals and conversions with analytics.
Once you have performed all these steps, it's time to check out how you are doing with your strategy.
So, tracking goals and conversions with Google Analytics will become a regular practice to check your performance and where you must focus on improving.
For example, if you see that you're getting shorter sessions, probably this type of content isn't engaging with your audience, so you can re-study your keywords to find the ones that people engage with.
Check out your data monthly to give a chance for strategies to perform, keep with the things that are working and improve those that aren't.
Final thoughts.
Search Engine Optimization is the pillar by which paid advertising options work. That is why, even though it is an organic strategy, it is one of the most effective and that every marketing expert should manage.
Throughout the article, we understood that the final goal of this strategy is to provide B2B consumers with all the content they need to understand more about our area of work or even why they need your services to achieve new professional goals. Ultimately, this will make your website more attractive to search engines, placing it in their SERPs.
At Codedesign, we seek to meet both goals with all the content we offer, which is why we bring you blogs weekly to give you information that helps your business become its best. If you want more advice from professionals in digital marketing, contact us and let us help you.
About CodeDesign
Codedesign is a digital marketing agency specializing in e-commerce and B2B online marketing. Our digital team utilizes the latest digital marketing tools and strategies to help clients reach their business goals. We offer comprehensive services such as website design, search engine optimization (SEO), content marketing, performance marketing, social media marketing, CRM and marketing automation, email marketing, and more. Our experts create and implement customized digital marketing campaigns to increase website traffic, generate leads, and drive sales. Our expertise in e-commerce and B2B marketing allows us to understand the nuances of the digital marketplace and create effective marketing solutions tailored to their client's needs.
CodeDesign is leading:
- Digital Agency
- Digital Marketing Agency
- Amazon Marketing Agency


Feel free to contact us to see the unprecedented growth of your business. Also, download our free digital marketing plan to see how it helps you optimize your marketing and operations.
---