Local SEO for Solar Panel Companies: A complete guide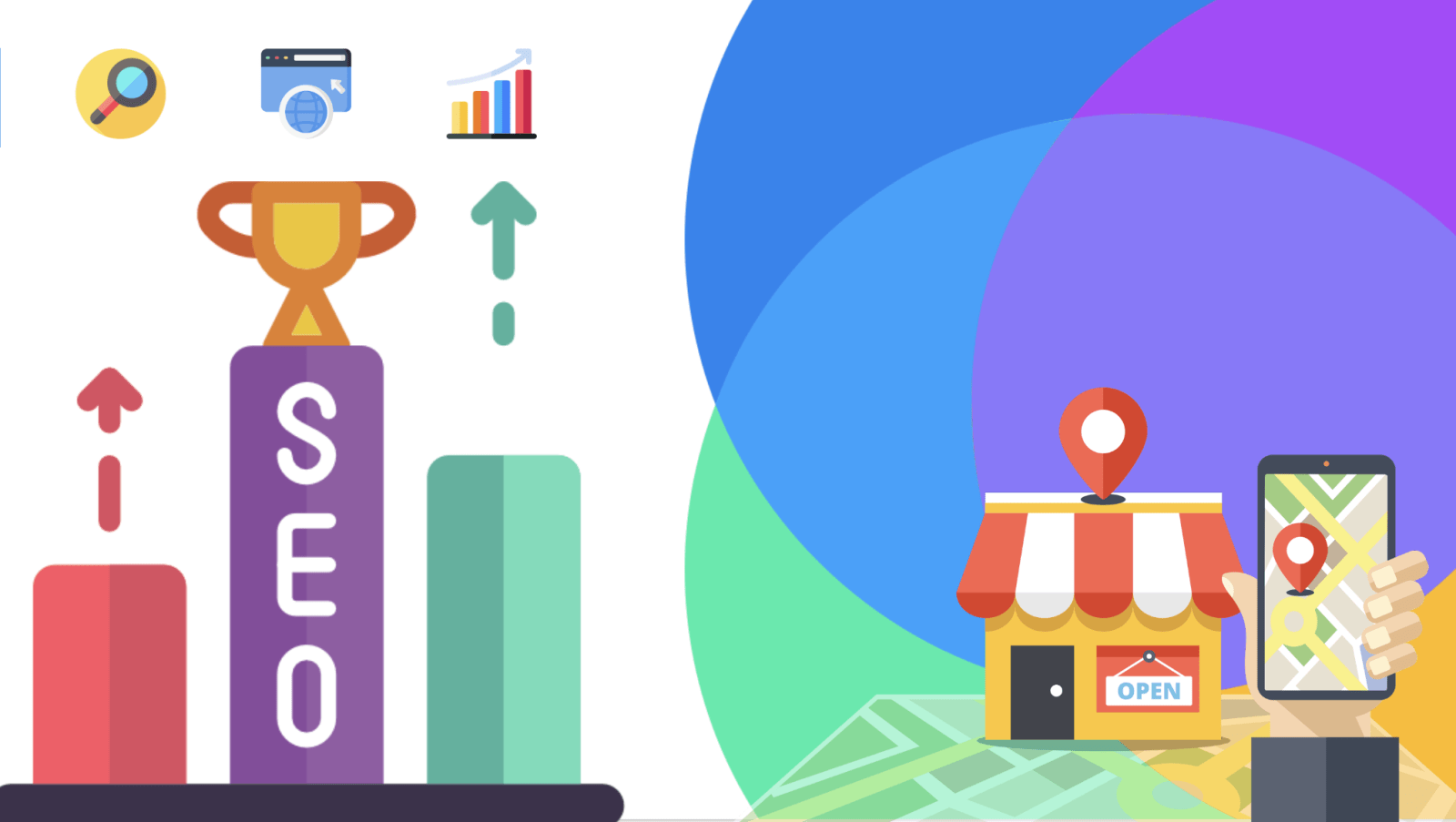 Local SEO for Solar Panel Companies
Google determines local rankings based on three key elements: relevance, proximity, and prominence. These factors are combined to provide the most suitable match for a given search query.
CodeDesign is a leading digital marketing agency ranked #1 in Lisbon, Portugal. You could work with us to accelerate your business growth.
Local SEO is crucial for solar panel companies to reach potential customers within their specific region. By optimizing their online presence and website for local search terms, these businesses can enhance their visibility in search engines, attracting a higher volume of relevant traffic. Small to medium-sized companies that rely heavily on local clientele can significantly benefit from this strategy. Solar panel companies can differentiate themselves from competitors by ranking higher in local search results and establishing a dominant presence as the go-to provider for solar panel solutions in the area. Additionally, a well-executed regional SEO strategy can help connect solar panel firms with customers actively searching for their services, increasing the chances of converting them into paying clients.
Here are the strategies to dominate the local rankings with these local SEO strategies for solar companies:
Claim and optimize Google My Business listing
Google My Business offers a free service that enables you to enhance the information displayed about your business in search results. Along with a URL and description, you can add business photos, videos, contact numbers, business hours, a delivery region, and links to reservation services. Including a cover photo and preview from Google Maps and Google Street View helps prospective customers better understand your business before their initial visit.
Steps to set up Google My Business:
- Go to google.com/business.
- Click "Manage now."
- Enter your business name and click "Next."
- Enter your physical address. 
- Choose the primary business category that accurately represents what you do.
- Add your phone number.
- Provide your website URL.
In most cases, the method for verifying your business is determined by Google. They will send a postcard to your listed address, and once it arrives (usually within a week), you can log back into your GMB dashboard and enter the code to complete verification. In some instances, phone verification may be available. If eligible, the option to "Verify by phone" will appear in your profile. By clicking the "Verify now" link, you'll receive an automated call with a verification code. Enter the code to complete the process.
Have a proper digital marketing funnel in place.
Read these linkedin ads best practices 2022.
Focus on keywords specific to your solar panel services and target location.
Keyword research is a fundamental aspect of SEO planning. It involves identifying keywords you aim to optimize for in your SEO strategy. The optimal keywords to focus on are those with high search volumes from your target audience and that your site has the potential to rank for. When choosing keywords, prioritize those relevant to your audience's search habits, but also consider the feasibility of ranking for those keywords.
Now, here is what I mean:
If you think you should rank for a short-tail generic keyword "solar panel" because you are in this industry, then you are making a big mistake. This is a generic keyword, and it isn't easy to understand the intent behind the search. You need to find out if a school-going kid is searching for this term to get an idea about solar panels for his school project or if a prominent factory owner is looking for a contractor like you. 
Now, here is again an issue. As the keyword is so generic and broad, it tends to have hundreds of thousands of search volumes, which makes it excessively competitive because you would end up competing with extremely authoritative websites like Wikipedia. 
Hence, it makes no sense to put so much effort in the wrong direction. Therefore, I recommend focusing on medium-tail keywords because they are more specific and attract more relevant visitors to your website. For example, if you go with the keyword "affordable solar panel systems", you can see the difference in terms of intent.
Build high-quality local citations on reputable directories and listings
Citations play a crucial role in local SEO. Listing your business on reputable online directories tells Google that your business is genuine, improving its credibility and visibility in search results. The number of citations, their accuracy, and the quality of the directories used all contribute to how Google views your online presence, so choosing sources carefully is crucial. 
Read this complete guide on traditional marketing vs digital marketing.
Read this complete guide on Amazon Listing Optimization.
Citation management requires a deliberate approach. Certain elements must be considered to maximize your online visibility, including NAP consistency. NAP consistency means maintaining a consistent name, address, and phone number across all citations.
Develop high-quality localized content showcasing your expertise and providing valuable information to potential clients.
To develop high-quality and localized content that appeals to your local audience, it's essential to research and comprehends their needs and preferences. To do this, you can:
- Conduct surveys and focus groups to obtain data directly from your target audience.
- Analyze your website data to determine which content types connect with your audience.
- Observe competitors' websites and social media to see what content they are posting and how they interact with their audience.
- Use social media listening tools to monitor your audience's online discussion.
- Check online forums and review sites to see what people say about businesses like yours.
- Partner with local influencers to reach and understand your target audience better.
Download digital marketing plan template.
Check this article on how e-commerce influences supply chain management.
By following these steps, you can get a clear understanding of your audience's needs, wants, and preferences, which will allow you to create content that is relevant, engaging, and valuable to them.
Encourage customer reviews and ratings to increase the credibility
As a solar panel company, soliciting customer reviews on Google My Business (GMB) can enhance your credibility and boost your visibility in search results. To initiate the process, you can contact happy customers and request that they leave a review on your GMB listing. This can be done through email, phone, or in-person communication. To simplify the process for your customers, provide a direct link to your GMB page. 
In addition, requests for reviews can also be made through a call to action on your website or social media pages. After providing your services, follow up with customers to gauge their satisfaction and ask if they would like to leave a review on Google My Business. Doing so demonstrates the significance you place on your customers' feedback and shows that their thoughts are essential to your company. 
Read this guide on marketing herbal products successfully.
Read this guide on what's a good CPC.
Monitor and track local rankings and adjust your strategy accordingly
To keep track of your local search engine rankings as a solar panel company, you can use tools like Google My Business Insights, Moz Local, or SEMrush. This way, you can monitor the ranking for keywords relevant to your business in your local area. Additionally, it's essential to keep an eye on website traffic, engagement, and conversion rates for signs of changes in performance. 
You can adjust your strategy to enhance your local rankings with this information. This could include improving the quality of website content and user experience, building vital local citations, or engaging in local link building. Regular monitoring and tracking of your local rankings can help you stay competitive and ensure you reach your target audience effectively.
We are rated among the top-tier digital marketing agencies. Blending performance with exceptional customer service, our digital marketing specialists are some of the best in the industry, with a track record for growing successful businesses. 
Our team is composed of elite-level digital marketers. 
We have certified instructors, thought-leaders, and subject matter experts in LinkedIn, Facebook, Google Ads, SEO, PPC, social media ads, content marketing, data analytics,and much more. On the development side, we are CRM integrators and eCommerce development experts. 
Here is a complete guide for you on developing a business development strategy.
Check out how voice search optimization could affect your marketing strategy.
About CodeDesign
Codedesign is a digital marketing agency specializing in e-commerce and B2B online marketing. Our digital team utilizes the latest digital marketing tools and strategies to help clients reach their business goals. We offer comprehensive services such as website design, search engine optimization (SEO), content marketing, performance marketing, social media marketing, CRM and marketing automation, email marketing, and more. Our experts create and implement customized digital marketing campaigns to increase website traffic, generate leads, and drive sales. Our expertise in e-commerce and B2B marketing allows us to understand the nuances of the digital marketplace and create effective marketing solutions tailored to their client's needs.
CodeDesign is leading:
- Digital Agency
- Digital Marketing Agency
- Amazon Marketing Agency


Feel free to contact us to see the unprecedented growth of your business.
---