Amazon Marketing Strategy | Create a profitable marketing plan in 2021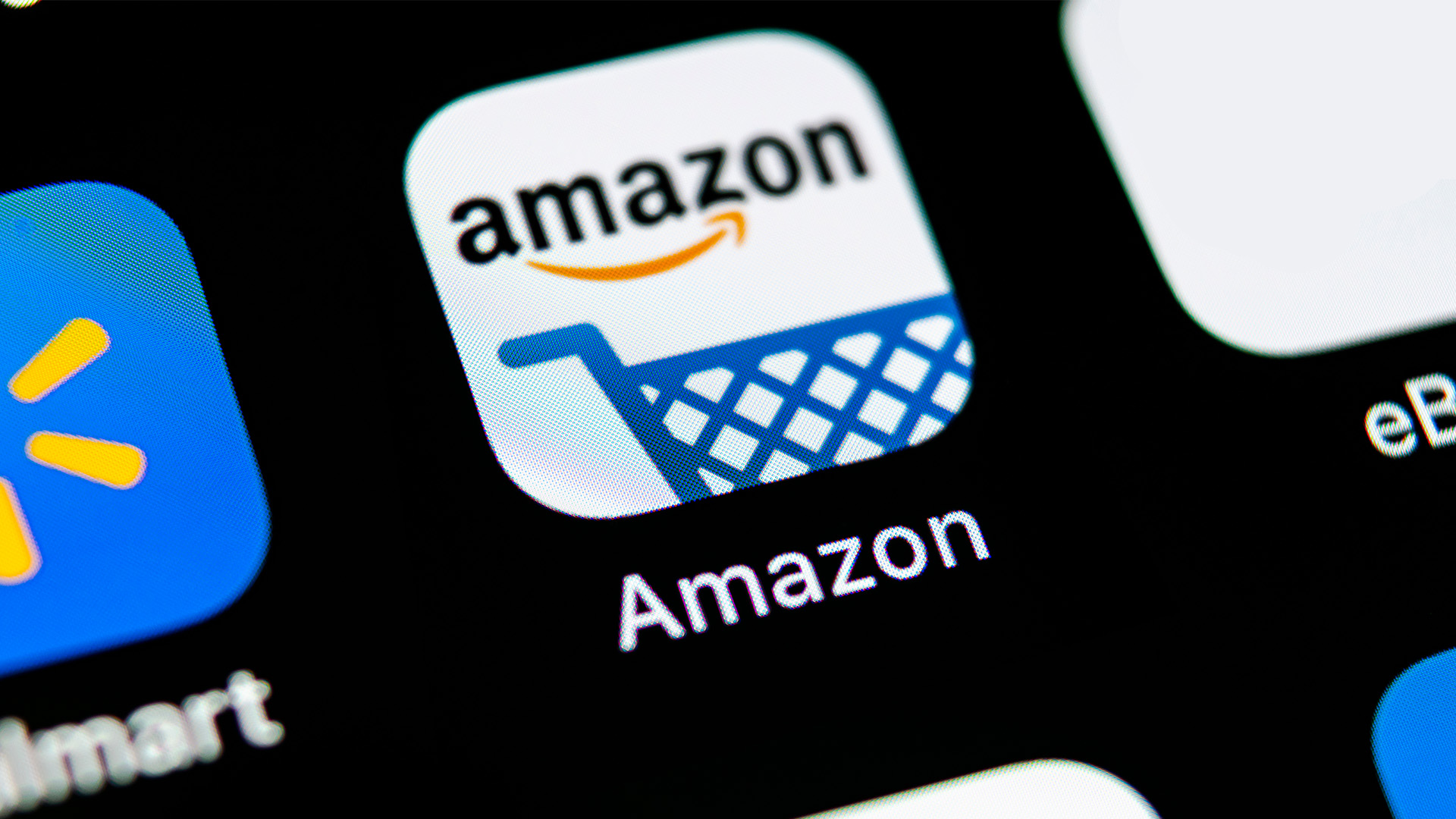 Amazon is the e-commerce market leader. The customer-centric and customer satisfaction approach by Amazon has turned this e-commerce giant into a world-dominating key player. Every seller, be it a small vendor or a big enterprise, everyone is trying to benefit from the reputation and customer share of this giant goliath. It is no longer a notion but a reality that customers use Amazon as the first platform to inquire about their doubts and the first point of contact to find almost any type of product information. You could work with us, the leading digital marketing agency to assist you in digital marketing.
Today, Amazon has such a big name in the industry that approximately 63% of online shoppers choose Amazon to investigate and research the products they want. However, with such an opportunity comes a significant level of competition where other sellers might get a hold of your target audience if they have a better strategy.
How to create a strategic go-to-market move to get more sales on Amazon?
Focus on deploying an Amazon SEO strategy to rank higher for organic search results: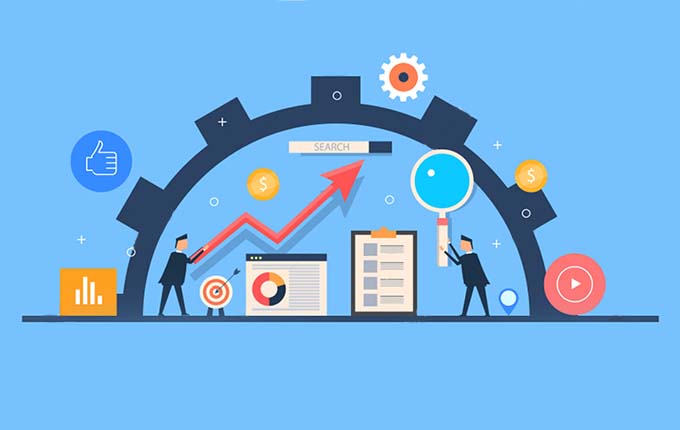 Amazon has an algorithm called A9 that decides which product to rank higher or lower for a given specific search query. Amazon's business model is that Amazon collects some charges as a commission of sales, per-unit activity fees, interest, etc. Thus, it is pretty apparent that more click-through rates and sales mean more revenue for Amazon.
Thus, if you think of Amazon SEO, you should be very clear that your product listing should excite the audience to buy it. Create genuine content and focus on Discoverability, relevance, and sales. Learn more about Amazon Listing Optimization.
With the help of tools like Sonar, Helium 10, Scientific Seller, and Keywordtool.io, you could generate a list of keywords that revolve around your product. Then, insert the most critical keywords in a readable manner for buyers, which could appease the A9 algorithm as well. The most critical areas to insert keywords are:
Title of the product: Aim to keep it readable and SEO-friendly.
Backend Keywords: Add up to 249 bytes of generic keywords in the search terms.
Product description: Attaching keywords to your stock description in the style of bullet points is exalted.
Deploy an Amazon Advertising (Amazon Marketing Services) strategy to get more organic sales.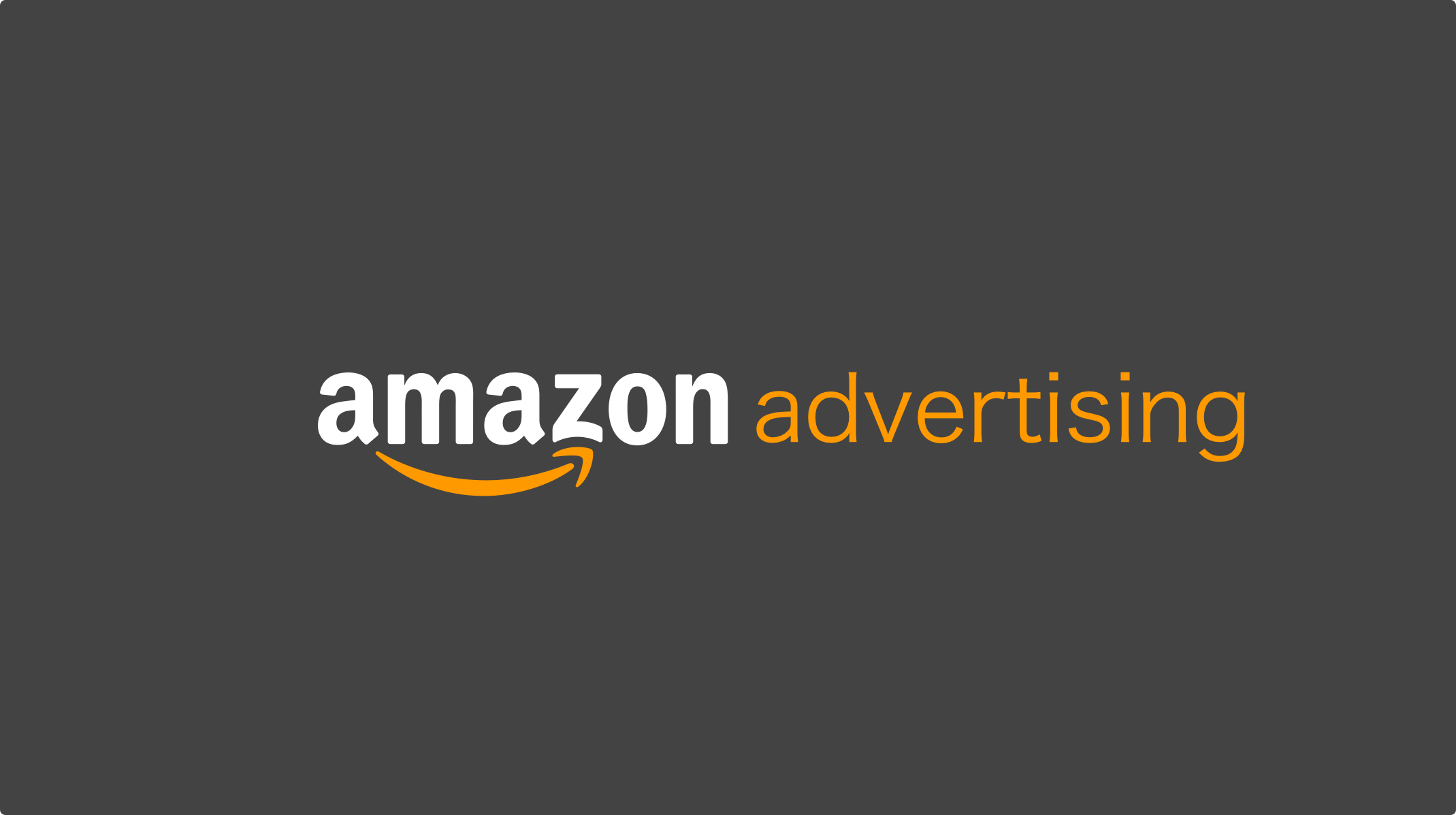 Amazon advertising is very much similar to the pay-per-click system of Google. As a seller, you only pay when people click on your advertisements. This advertising method could be excellent for you as a seller to purchase visibility on the top for your targeted search queries. There are three ad types available on Amazon:
Sponsored Products
Sponsored Brands
Sponsored Display Ads
Let us discuss each one of them in detail so that you could choose which one to opt for in your strategy. If these ads are run strategically, you have tremendous growth potential.
(a) Sponsored Products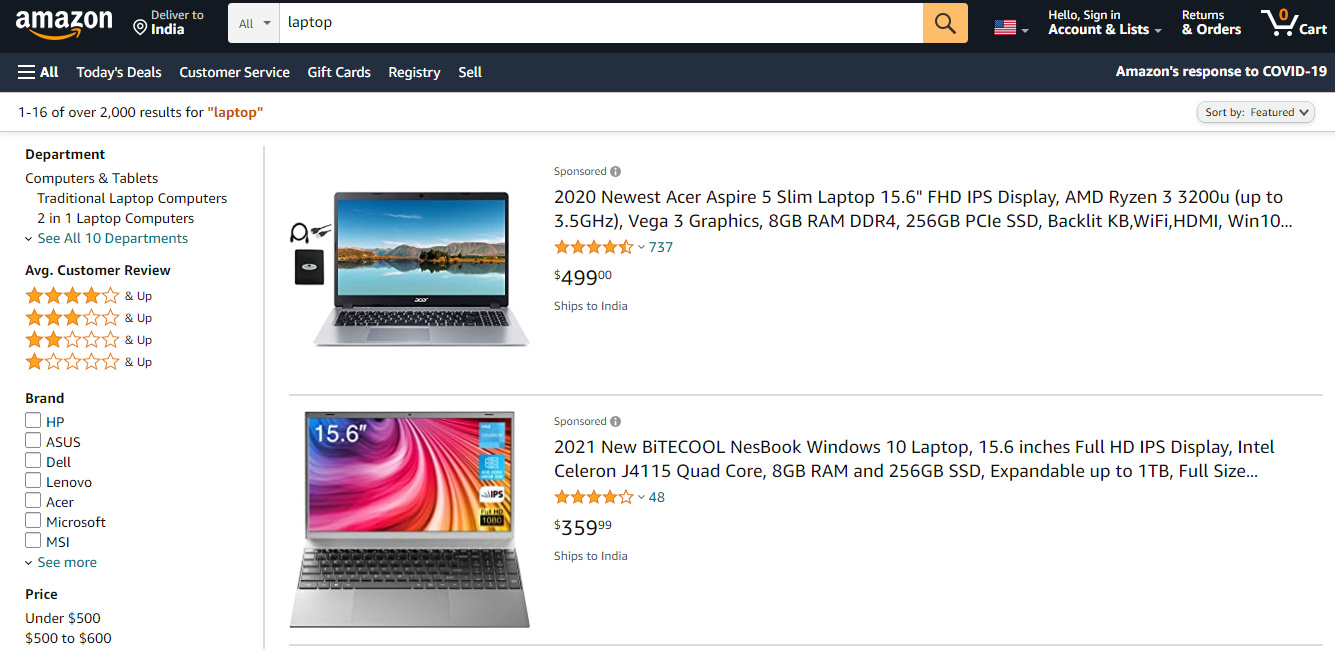 Sponsored ads are simply cost-per-click ads(CPC ads) meant to promote individual listings on top of search results in Amazon. These advertisements have the sole purpose of bringing you more visibility by shooting the listings at the first page of shopping results and product pages.
Sponsored ads have the caliber to get you high sales as they are placed at positions where the prospective buyers are browsing for products related to yours.
(b) Sponsored Brands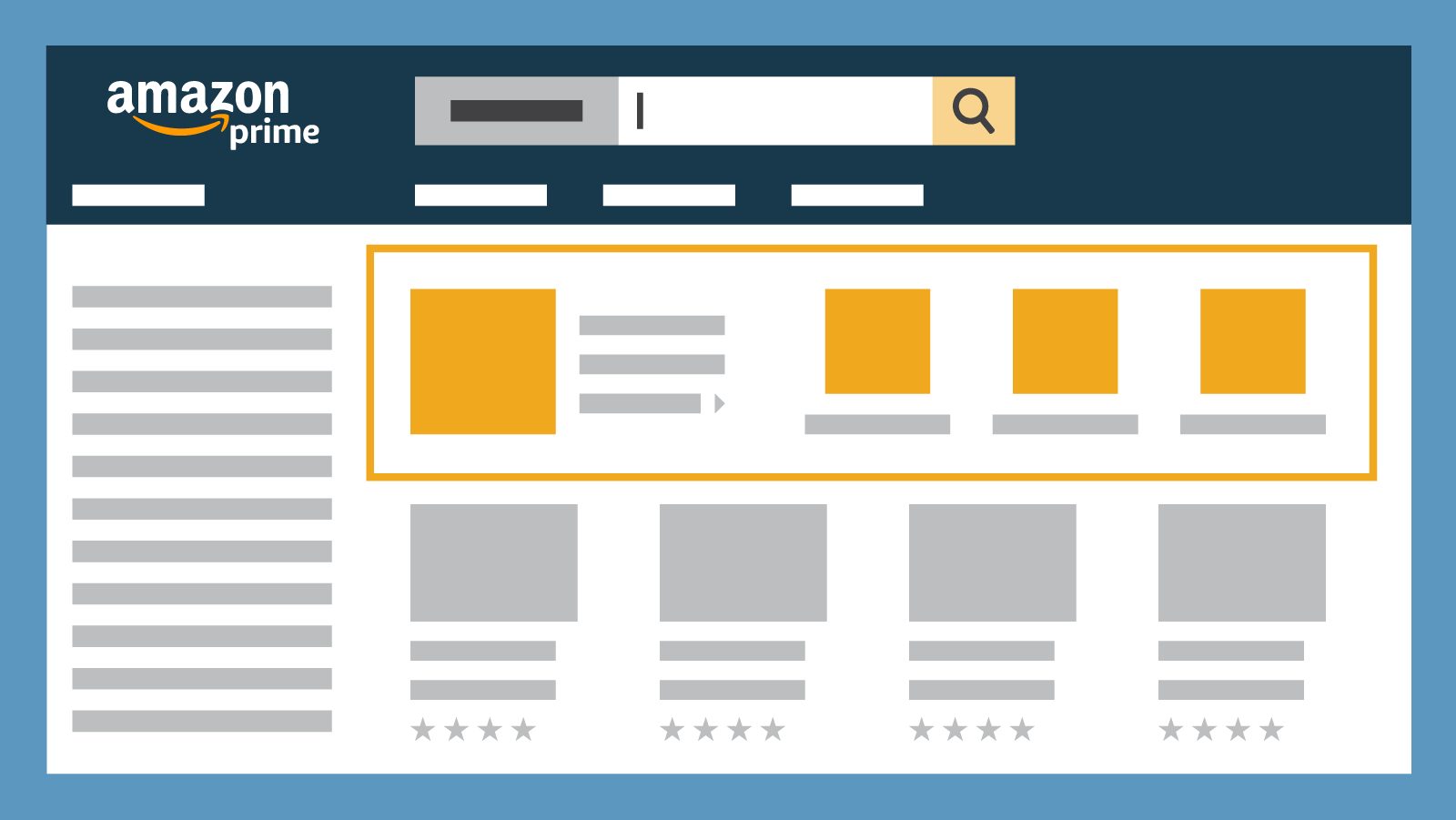 Sponsored brand advertisements also use the cost-per-click method to charge, but they feature your brand logo, a custom heading, and up to three products in the top spot above Amazon search results. You could generate brand visibility and brand awareness. You could efficiently and proactively set a budget and choose how much to bid per click. You could send your customers to a different landing page on Amazon with the help of 'Sponsored Brands' advertisements.
(c) Sponsored Display Ads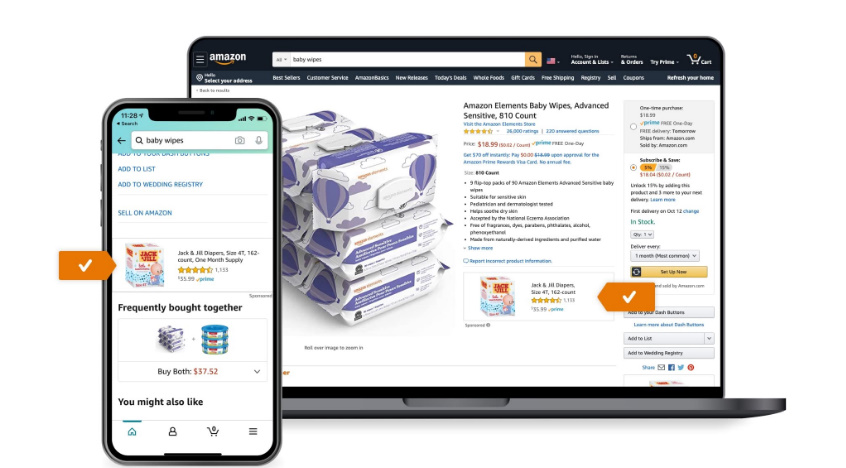 You could reach buyers on and off Amazon using this self-service solution. These ads transfer customers to Amazon product specification pages. Pricing is cost-per-click, and there is no upfront fee. You could easily control your budget.
The cost-per-click for every ad on Amazon works in a second auction fashion. Here, the advertisers have to submit the highest amount they are ready to bid for every click. The advertiser with the highest bid amount wins the bidding war. Additionally, they don't have to pay the amount they bid. Instead, they pay only 0.01$ more than the second-highest bid.
For example, 'advertiser 1' bids for 4$ for every click, and their competitor 'advertiser 2' bids for 3$. In such a case, 'advertiser 1' wins the bidding bar. And, he only has to pay 3$+0.01$(that is, 3.01$) for every click.
Affiliate Marketing Strategy on Amazon could be a win-win situation for you.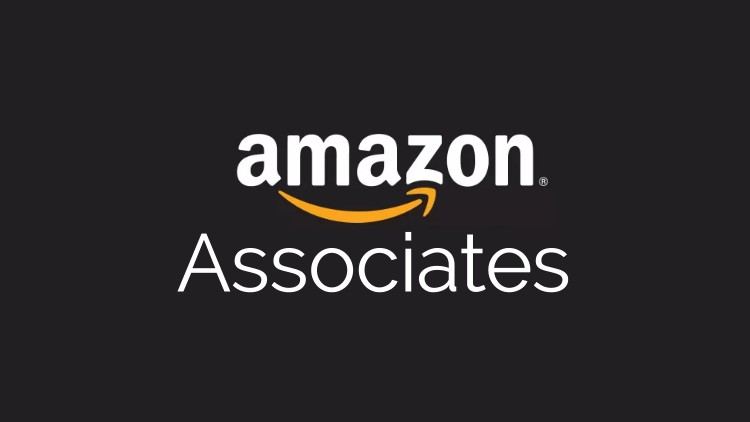 In the affiliate marketing strategy, you have to pay a small commission to people who promote your product and get people to buy your product through their link. If a blogger mentions your product and has a high traffic volume for that targeted niche, then you have a great chance to get more exposure and free marketing done for your product, just for a charge of a small commission.
An affiliate system is a win-win scheme for you as your product gets in front of more people. Additionally, even the simplest marketing fundamental says that more sales mean more revenue(even if your profit margin is less, you could earn more by selling more). Thus, including an affiliate program for your product is a must-have strategy. More brand awareness and visibility are also guaranteed. Anything is better than a bland zero.
Include Social Media in your Amazon Strategy.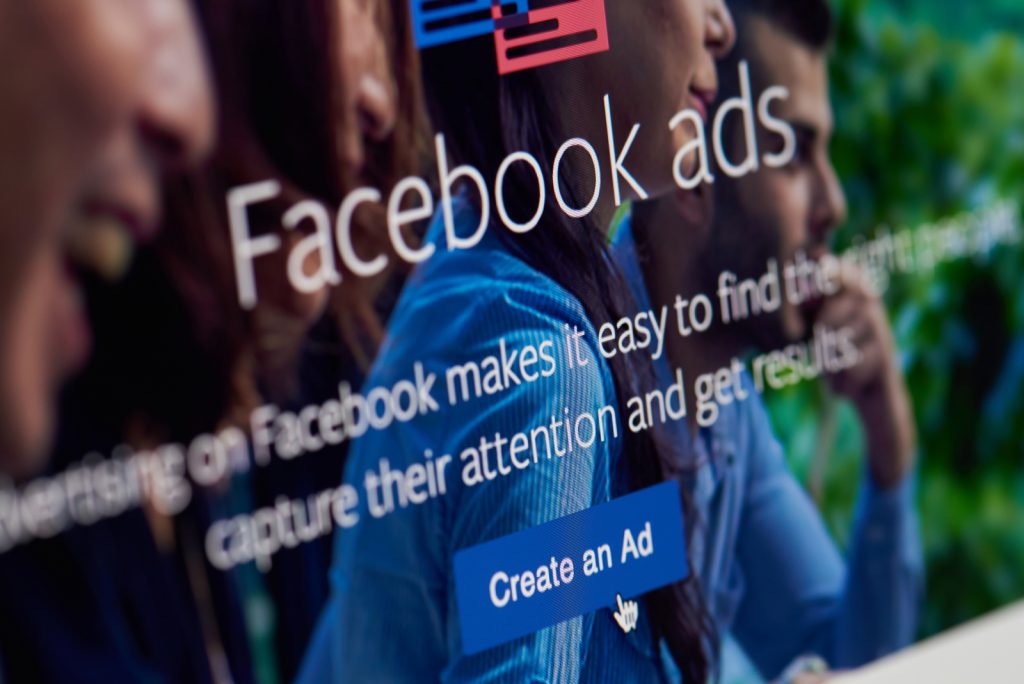 Social media has a tremendous power to generate brand visibility about yourself and your brands. If you have a social media strategy to send visitors to your Amazon page, it has great chances to bring you positive results with time. Amazon SEO takes time. Thus, you need to take proactive steps from your side to send direct traffic and generate sales, and in turn, revenue.
The digital world is competitive, and we all know this fact. Similarly, there is no difference in competition level when you try to sell at Amazon. Many people are trying to compete with you in your niche and target a common audience. To combat these situations, you need to have a social media strategy to cultivate a brand identity that offers value to your consumers with exciting posts, facts, and links.
You could also use Facebook ads, Twitter ads, Instagram ads, etc., to bring direct traffic to your Amazon page. You need to curate a strategy and do multiple A/B testing to analyze which campaign helps you the most to get the maximum return on investment(ROI). Codedesign also helps vendors from all across the globe to have a highly converting campaign. As Codedesign is data and analytics-driven, there is always a tremendous growth in the visibility and sales for vendors on Amazon.
How does Codedesign help Amazon sellers and vendors to grow their business on AMAZON?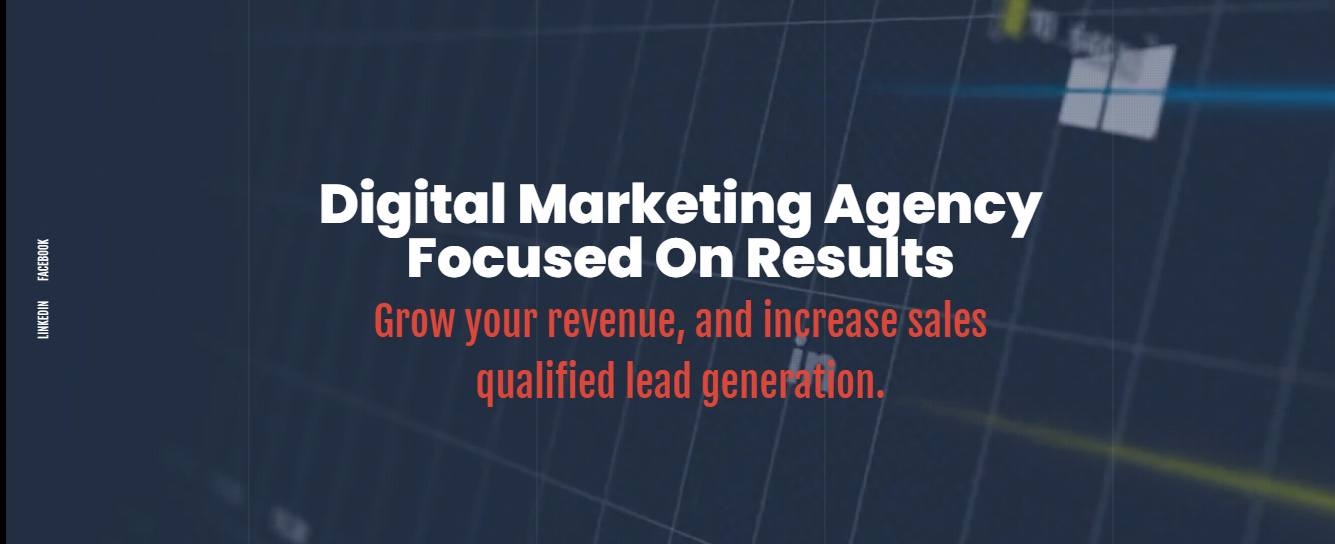 Codedesign has a core value of serving sellers and vendors to get the maximum return on investments. We have a team of experts who are always excited to help the sellers and vendors from initial to end. Be it product research, product launch, finding daily sales, inventory data, and revenue for any Amazon product, Codedesign is always prepared to take these challenges.
We believe small businesses are essential for our community, and they help to improve the economy. Thus, we are on a mission to help Amazon sellers and vendors get the maximum returns with the assistance of our experts. Optimize your listing with us to see better results for your actions. You could look up to us for Amazon SEO, Amazon PPC, and growth management. If you need help optimizing your Amazon presence, contact us, and we'll take care of your account while you stay safe at home.
Conclusion
Amazon marketing strategy is vital for you to overcome the intense competition and thrive in the Amazon marketplace. Make sure that you optimize your product title, description, and images to get more click-through rate. 
You could use Amazon advertising to make sure that your product gets more visibility. You need to strategize and do A/B testing to see which ads perform the best for you.
CodeDesign is a performance digital marketing and Amazon agency. Feel free to ask your queries.
---