Digital Marketing Channel: A complete guide on how to allocate budget.
 
Digital marketing channels are crucial for the growth of any business in this digitalized world. Digital marketing channels include video marketing, email marketing, content marketing, social media marketing, SEO, PPC, display advertising, and mobile marketing. Leveraging these digital marketing channels could expose you to a vast audience that prefers to spend their time online. Inbound marketing could be the best way to connect with your prospects as everything falls naturally to them.
With billions of people on the internet, it becomes vital for you to pick out a strategy that best suits your targeted audience. Customer persona, which is a fictional representation of the targeted audience, could come in handy for you to understand your audience's common traits and which platforms they prefer to communicate with the audience.
Also, the customers take a long journey from interest, awareness, desire, and then comes the action stage in the customer journey. Thus, as a marketer, it is vital to understand that you need to invest wisely in the different digital marketing channels to connect with all the people and resonate with the brand message or promotional message. In this complete guide, we would take you into every marketing channel and how you should plan a budget for it. You could work with us, the leading digital marketing agency to assist you in digital marketing.
What is a Digital Marketing channel?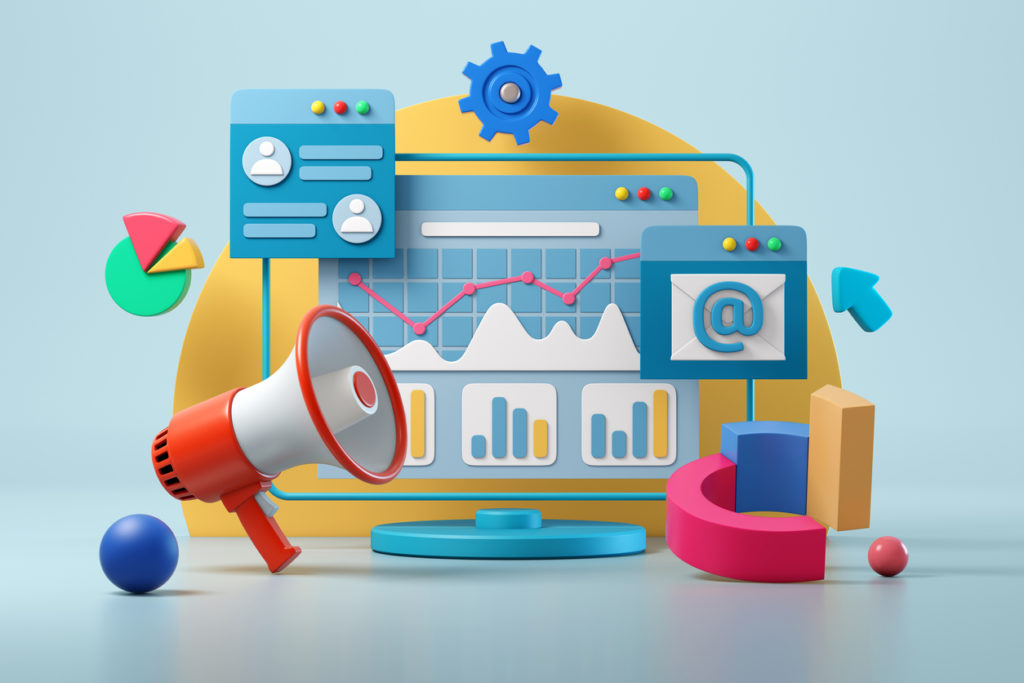 Digital marketing channels are any platform/way to come in front of the right audience and showcase your product or service to them. Most of the time, we "assume" that this particular channel is what we need to succeed, but any step based on assumption and not data is destined to face tremendous challenges.
In any marketing campaign, you should start with a small budget and check how it's performing. Once you are assured that you are investing in the right direction and there is a good return on investment, you should pour more budget into it.
Are you wondering which is the right channel to start?
Well, that depends on who you are targeting. If your targeted audience is a youth who spends more time on social media, then that is your answer, and you could start with social commerce. Instead, if your targeted audience prefers to find you on Google, then search engine optimization(SEO) and search engine marketing(SEM) could be your best. Everything depends on what your audience prefers. However, the best strategy is the one that combines all the digital marketing channels to leverage the most out of digitalization.
Customer persona could help you sort this problem. Customer persona tells you a lot about your customer's thought processes, issues, goals, preferred channel to communicate, and other valuable insights which could be very beneficial for you to build a successful and remarkable campaign.
Why should you be investing in digital marketing channels?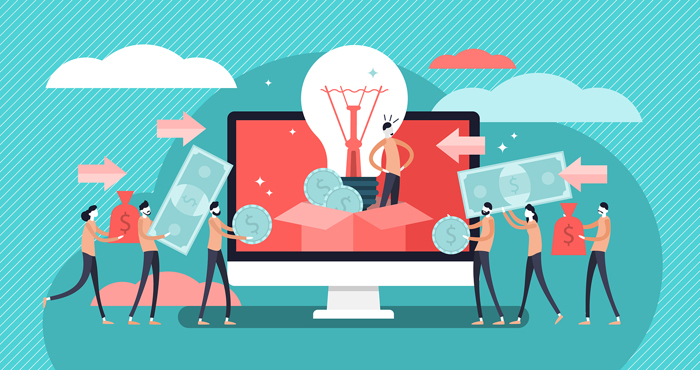 Here are the statistics to change your mind:
According to BrightEdge, SEO drives 1000%+ more traffic than organic social media.
'Think with Google' states that 49% of users say they use Google to discover or find a new item or product.
'Think with Google' states that "Where to buy" and "near me" mobile queries have grown by over 200% in the past two years.
According to Facebook Insights, more than 100 million people use Facebook Watch every day.
A report by HubSpot says that 35% of marketers choose to send three to five emails per week to their customers.
Campaign Monitor says that Email marketing has the highest return on investment for small businesses.
These statistics show that every marketing channel, SEO, PPC, social media, email marketing, comes in handy if you target the right audience.
Search Engine Optimization: How much to invest in SEO?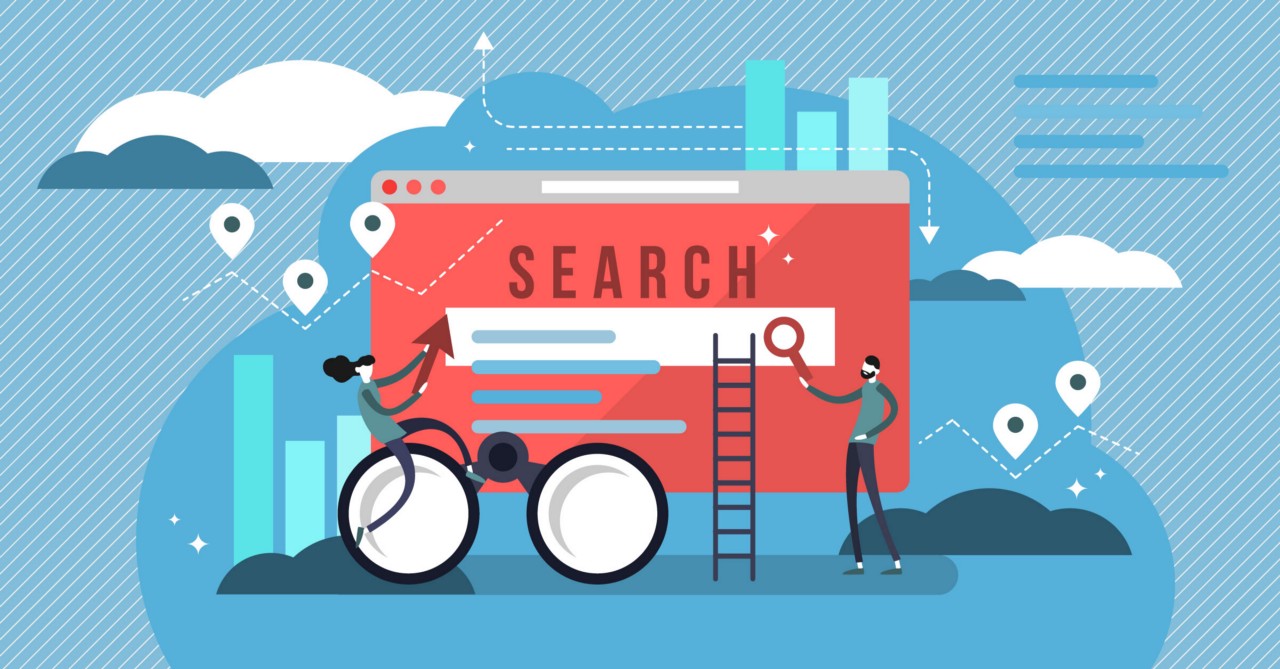 SEO marketing is crucial for your growth in search engine ranking and driving website traffic and exposure to your brand through non-paid search engine results. Organic searches appear to be way more legitimate than the paid searches and bring 20X more traffic opportunities than PPC on both mobile and desktop. A search engine optimization plan is crucial for your growth in the long term aspect as around 47% of buyers want to read around 3 to 4 content pieces from brands before making a purchase.
SEO is a long-term process, and it is almost impossible to see results in a short period. With the latest updates and core web vitals, it is understood that Google wants to put the best content on the top of search results. Thus, if you are looking to hire an agency or freelancer, then make sure that you have excellent content on your website or the agency(or freelancer) has a portfolio of great content.
If you look at the trend, B2B Saas companies and VC Funded High-Growth Fintech tend to spend about 30% of their marketing budget for they realize how vital SEO is for their growth. However, you need not copy this percentage for your marketing. A 9-12% of marketing budget allocated for SEO generally does the work for SMEs. If you are not sure about the percentage system, you could go with the flat rate dollar approach. Many digital marketing or SEO agencies could assist you with SEO marketing. However, it would be best if you stayed away from people who overpromised or made claims that are too good to be true.
When looking for an SEO agency, keep these factors in mind:
Portfolio: If the company has a good portfolio and case study bundle, then you already know what you could expect from them. You should look into factors like how well the objectives were fulfilled, what the tactics were to get backlinks, and how well the campaign went with the client's aim.
Team: Having the right team of experts matter a lot when it comes to SEO. Most of the websites have a team section on their About page. You could then easily search for these people on LinkedIn to know more about them before rewarding the project. Also, you must be very clear with the objectives of your SEO campaign. Getting traffic could be an objective but ensure that the SEO company knows how to pour relevant traffic based on the customer persona.
Pricing: According to a Search Engine Journal report, clients who spent over $500/month were 53.3% more likely to be "extremely satisfied" than those who spent less than $500/month. It makes sense because SEO is an exhausting process and requires many tactics and techniques to rank higher in search results.
When you are hoping for a successful campaign, there needs to be a specified goal and 'key performance indicator' to analyze how well you've been performing. However, if you want to see better results for a new domain, then it would take longer than a mature website(the one that is at least 3 or 4 old).
Paid search: How to allocate the right budget for search engine marketing?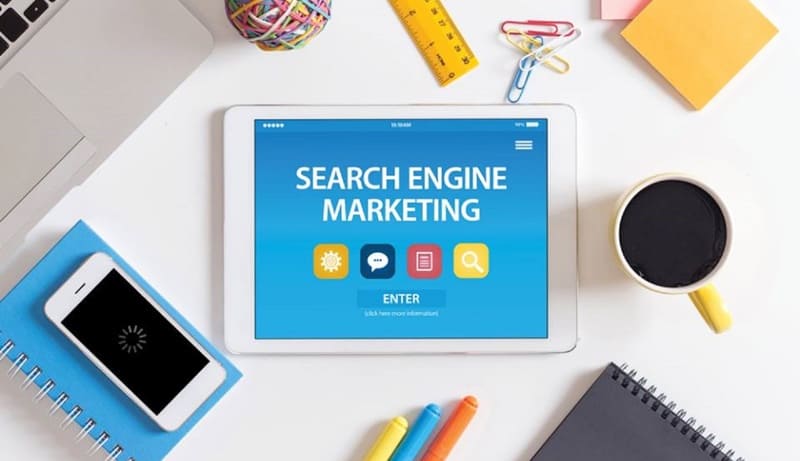 Pay per click is online advertising where you pay only when the viewer clicks on your advertisement. There are various forms of PPC, but at this stage of the article, we would be talking about paid searches or ads put at the top of search results. Search engine marketing requires you to have the right strategy to see positive results.
Depending on the number of competitors in your industry, the CPC can be higher or lower. Almost 97% of Google´s earnings come from Pay Per Click advertising. Some networks are cheaper than others. For example, Google Search has a reputation for being more expensive than Bing Ads and more than other display or social channels like Facebook or Google Display. While Google is the most costly, it is also a good indicator that this platform is the best to convert new customers.
If you are planning to run a paid search campaign, the most crucial factor is budget. Have a SMART goal for your campaign.
Specific
Measurable
Attainable
Realistic
Time-bound
When it comes to PPC(SEM in this case), different companies have different approaches. However, it is advised to utilize a PPC budget calculator and management software to see how well your campaign performed.
Focus on Keyword Intent, Competition, and Cost.
When you are trying to run a PPC campaign, analyzing the keywords becomes an essential aspect. Around 35% of searches for a product start on Google, and people's attention span is less than a minute. Such data makes it clear that you need to be on the top for the right keywords. But, how do you do that?
If you are running on a low budget, then it becomes necessary that you target the most converting keywords. You could brainstorm on keywords that are related to your brand, product, or competition. If a keyword has a buying intent, then it is a good bet for you. And, if you have a larger budget, you could easily target other keywords that could increase your awareness.
Keywords that have significantly low traffic are meaningless for your campaign, and at the same time, the keywords with very high traffic attract a lot of competition. However, you should always aim to look for keywords relevant to your business and having optimal traffic. But, such sweet keywords are not so easy to find. Thus, it would help if you always kept a balance between the relevancy of the keyword and the volume. If you are trying to show your ad for a particular keyword, then you'll have to place a bid on how much you are willing to pay per click.
Social Media Marketing Budget Plan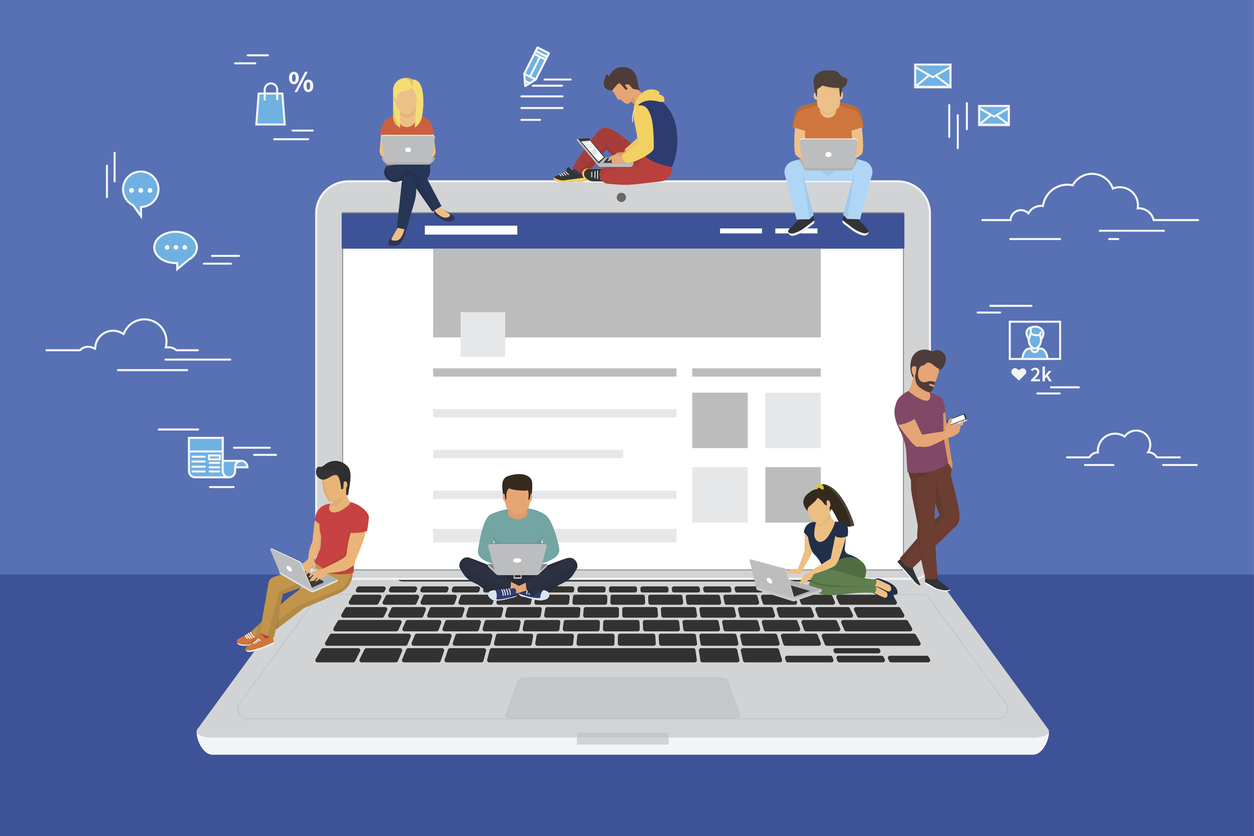 Your goal behind the social media marketing plan is the first and the most crucial step. Different businesses tend to measure the success of their social media marketing plan differently. It could be website visitors, number of products sold, video views, engagement on the post, etc.
Social media are a great place to connect with people. Connecting with the right people means you have more chances of securing conversions or leads. Most companies spend about 35-45% of their digital marketing budget on social media marketing(organic and paid). However, the budget you are planning to allocate for your social media advertising must resonate with the goal that you are planning to achieve.
Decide who you are trying to target.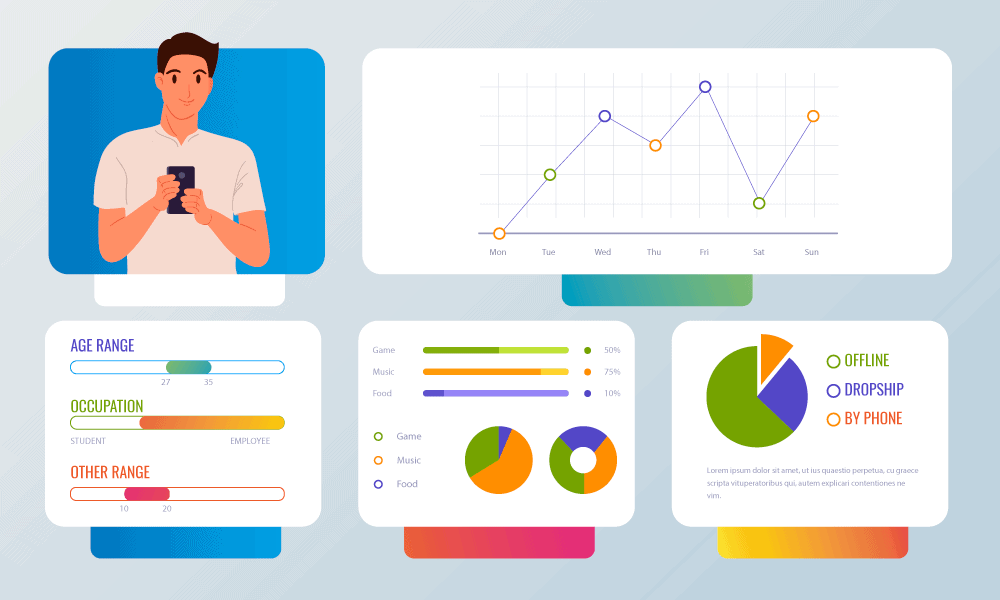 You are not marketing to everybody. Thus, it would be best if you decided on your right audience and customer persona. If you are struggling when determining your target audience, try to find answers to these questions:
On which channels do your customers generally hang out?
What are their pain points?
What is their biggest goal?
Which form of communication do they prefer?
How much budget do they have for
Influencer Marketing on Social Media
Platforms like Instagram could help you more than PPC. Many unmonetized accounts on Instagram are willing to promote your products in return for some bucks. Thus, you could look for such accounts that create content relevant to your targeted audience. If you are going with a big budget, you could also hire more popular influencers to talk about you and your brand. Influencer marketing is a great way to get access to the influencer's fan following, and if you play it right, there is a massive prospect for your growth. If you are looking for an Amazon agency that could help you with Amazon listing optimization and Amazon strategy, then you could go with CodeDesign, as we are a performance-based digital agency. Here are the ten must-read tips on Amazon FBA business.
Create a user-friendly value proposition.
A value proposition is the set of promises you make to your customers.
Be consistent
Be visually engaging with your ads
Be precise and concise
Include a call-to-action
How to make a budget and track its success?
The biggest challenge faced by marketers is to track return on investment. Thus, you should have a direct key performance indicator(KPI) to accurately measure the return on investment. Otherwise, it could be very tough to justify your spendings. You have to distribute your budget in the following categories accurately:
Content creation
Software and subscription
Bidding on ads
Content creation is the first step. But, only your content is responsible for attracting people. The content that you create could again be sub-divided into three parts:
Hero Content: The extensive webinars or conferences that you hold once or twice a year.
Hub Content: The regular posts on social media channels, advertisements, or blogs.
Hygiene Content: FAQ section, product description, etc.
Thus, if you create Hero content to publish, it would require you to put more budget. This is because you would not like to put the lower-quality version of your mega event on social media.
Facebook Advertising
The average Facebook cost per click was 1.72$ in all industries. Here is the list of average CPC in various sectors:
Apparel - 0.45$
Automobiles- 2.24$
B2B- 2.52$
Beauty-1.81$
Customer Services- 3.08$
Education- 1.06$
Employment & Job training- 2.72$
Finance and Insurance- 3.77$
Fitness- 1.90$
Home Improvement- 2.93$
Healthcare-1.32$
Industrial services-2.14$
Legal- 1.32$
Real Estate- 1.81$
Retail- 0.70$
Technology- 1.27$
Travel and hospitality- 0.63$
Email Marketing Budget: Are you investing in campaign performance analytics and reporting?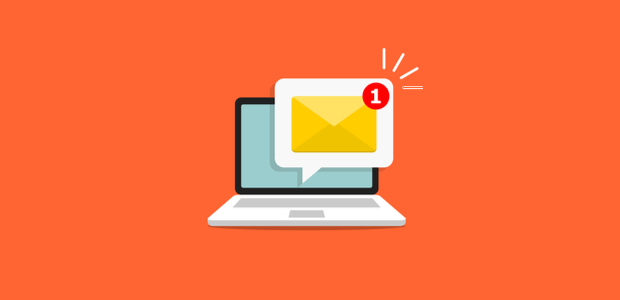 Your file should be organically grown and include subscribers who have signed up for your email newsletters. Inactive subscribers can hamper your email campaigns. To leverage your email campaigns, it is essential to keep them clean at all times. You can use tools to find invalid addresses and inactive subscribers. These tools are worth looking into.
It is essential to analyze the results of your email campaign campaigns. This will help you determine how successful or not your campaigns are. You should test the volume of emails, click-through rates, conversion rates, and subject lines. A/B testing of pre-headers, email design elements, copy, and subject lines are also necessary. These tools can help you optimize your results and give you data on how your email performs and allow you to adjust accordingly.
It all comes together with a "Budget Building Checklist."
As per our reports, it is best to allocate 13-16% of your total marketing budget for email marketing based on the list of subscribers who opted in within the last two years. You can choose between one-off and reusable email templates depending on your needs and then invest accordingly. To analyze how effective your email campaigns were, use testing tools. It helps you to identify the gaps and enables you to get the highest ROI. To find the best ESP option, write down all your needs. It might not suffice to have some experience with email marketing tools. You can either hire an agency to handle your case or hire an in-house manager.
Content Marketing Budget Decision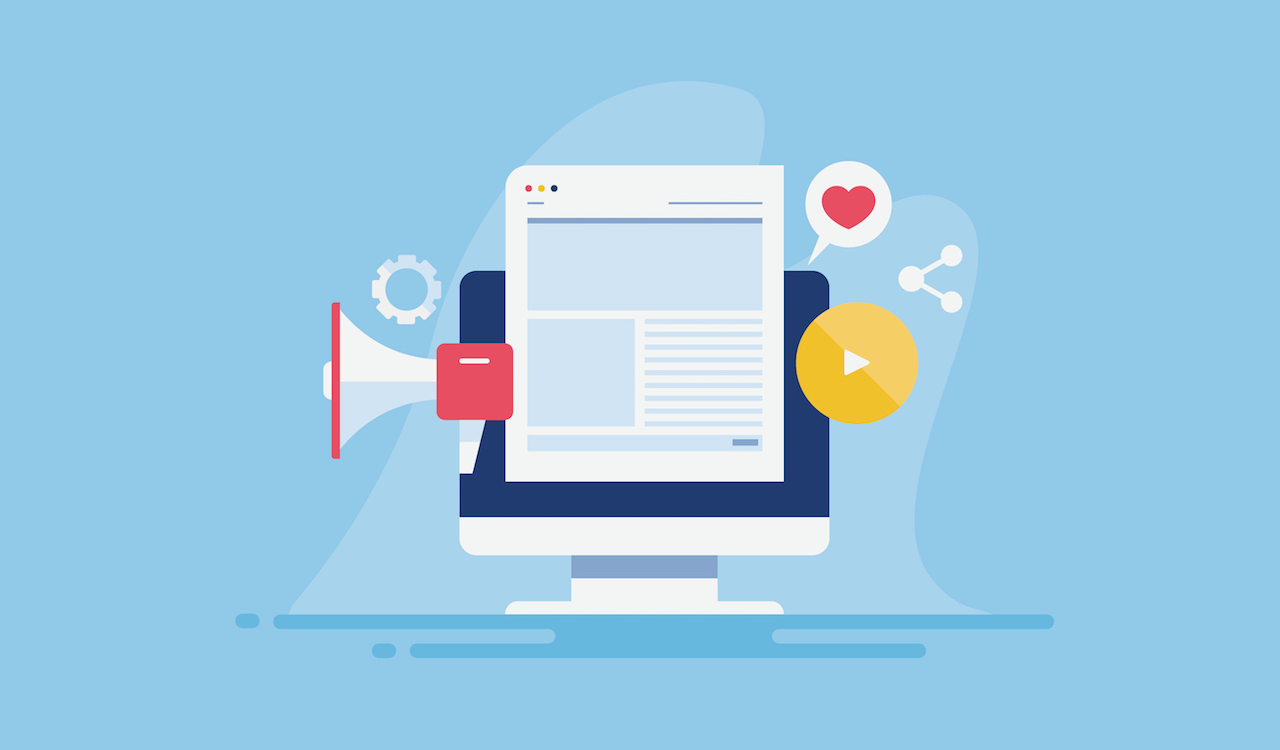 Content marketing is one of the most potent tools to scale your business from zero to hero. Content marketing is a powerful tool that can help you increase brand awareness and customer acquisition, creating loyalty and authoritativeness for your brand. The right content can help your company grow in meaningful ways. Content marketing is trusted, and customers tend to feel this way of marketing more legitimate than outbound marketing.
You can optimize your content marketing strategy and streamline your efforts by setting a budget. Here are three things you should consider when you create a budget that works best for you.
As a marketer trying to leverage most content marketing, it's essential to match your content strategy with your budget. This means knowing your marketing budget so you can allocate the right amount to content for high-impact campaigns. These numbers will vary from industry to industry, but a general rule of thumb is that 25%-30% of your marketing budget should be dedicated to content marketing. We, the team of CodeDesign, would always suggest you start with a lower budget, then test and find what works best for you, and increase your spending.
Earmarking your Funds
Once you have established a budget, it is easy to feel comfortable with it. Now it's time for you to decide which allocations are most appropriate for your needs. The best way to find out is to ask the following questions:
What are my central goals with my content?
As creating content is half work done, how do I distribute the content after being made?
Which software or tools do I need to invest in getting my good content designed and ready to use?
What are my key performance indicators to measure the success of my campaigns?
Your answers will help you define your key performance indicators and what strategies are most likely to maximize your return on your investment.
Conclusion
Digital marketing channels could help you come in front of the right audience at the right time to maximize sales and conversion opportunities. Suppose you are in a position where you are struggling to allocate a proper budget for various digital marketing channels or campaigns. In that case, the first time you should focus on is your target audience and customer persona. You must build around 5 to 7 customer persona to cover all the traits common in your actual customers.
Test your campaigns with small budgets, and whichever channel brings you the best return on investment, you could double your budget to get the best results.
CodeDesign is a leading:
- Amazon marketing agency, and
Feel free to contact us to see an unprecedented growth of your business.
---