5 Tips on Effective A/B Testing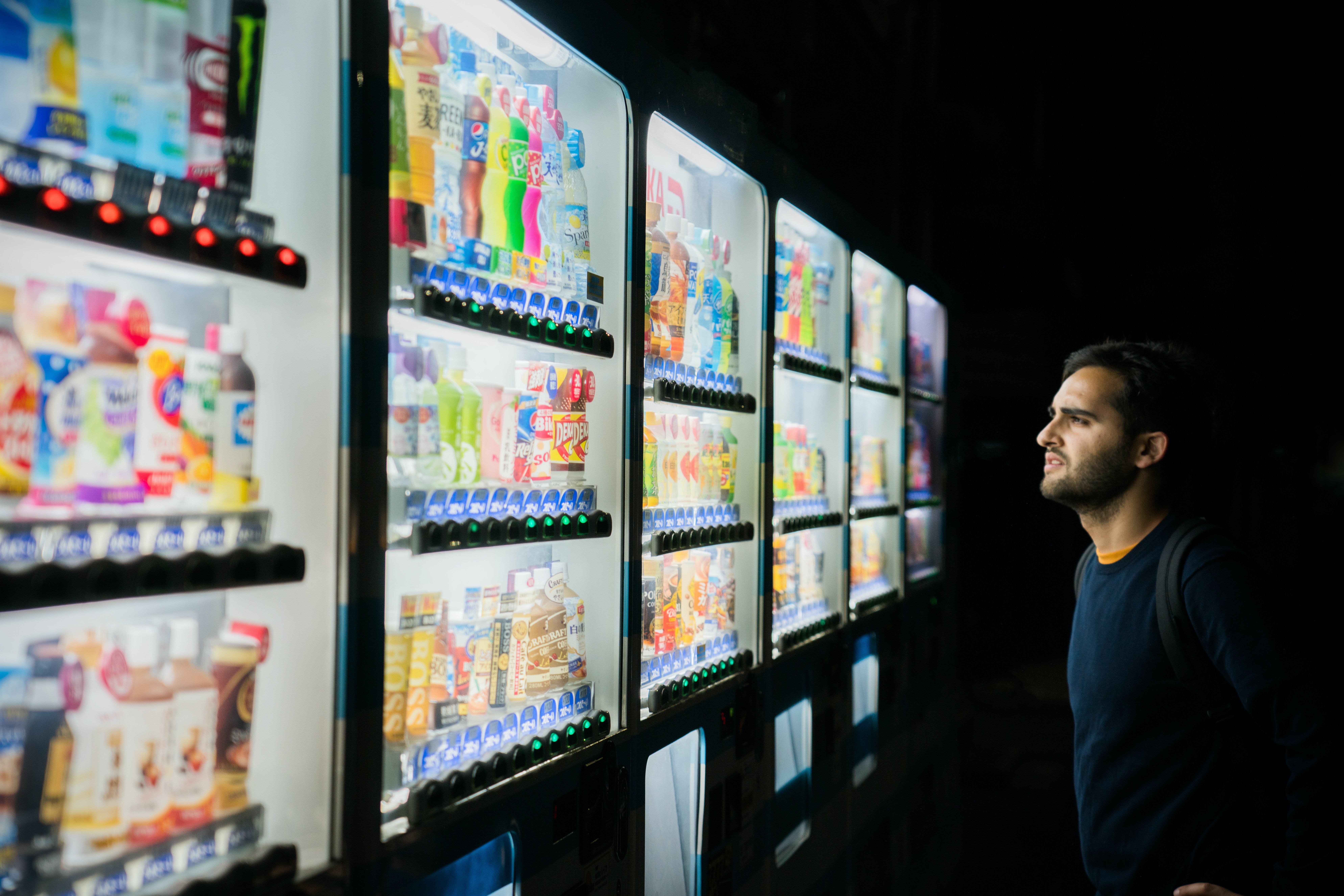 Source: Unsplash/ Victoriano Izquierda
Testing is something scientists do to prove their theories and see the real facts for nature, medicine, and any other biological aspect. But, we as marketers can do testing also, and we don't mean actually doing tests on our customers. In fact, we test different options to see what works better for them.
All this can be done by A/B testing, a strategy that lets your company show two different versions of your product to see what is more useful for your company. Platforms like Google Analytics offer you tools to do this kind of test, but in this article, we will dive deeper into this subject to show you how you can do it more effectively for your brand.
Let´s dive right into it!
1. Choose what you want to Improve?
You can do an A/B test in many of your business aspects, such as:
The first thing you need to do is find what aspects you want to improve, and it could be something as simple as the colour of your "call to action button" for your shopping car. Once you have chosen the aspect, you will evaluate the two versions, for example, a green button and a red button. Although it seems simple, you have no idea how much the looks of your website can encourage more visitors to convert into new customers.
In every aspect of your business, you can compare which option works better with you by comparing how your audience reacts to the different options you are giving them. Analytics and statistics will let you know what works better.
For example, you can try to offer free shipping of your products and compare your revenues with paid shipping option to see what works better.
For your Ads or Marketing campaigns, you can create many different options to see what is working better with your public and how you can improve it to reach even more customers.
Almost every aspect of your marketing and website can be compared through A/B testing, but it's always better to study what you really need to improve to create different options.
Source: YouTube.
2. Choose a Tool for A/B Testing
Choosing the right A/B testing tool for your business really depends on crucial factors like your team, budget and how many visitors or conversions you are getting on your website. Also, the complexity of your website is another factor to take into consideration for the testing tool you are going to use if you work with a website that has too many options, different menus and pop-ups, you probably want to use a more advanced tool that has all the right features to help you. 
Luckily for you, the internet is a big place with a huge amount of tools that fit the characteristics of your online business.
Some of these tools are:
Now that you have chosen a tool, you need to know that the tool doesn't make the professional. In fact, a great testing strategy it's what will make your A/B test a successful tactic for your company. 
Source: YouTube.
3. Get Enough Data
Before starting to do the A/B test, you have to have a good amount of conversions and customers to your website. If not, statistics and graphics won´t show anything valuable for your business, and the work would be a waste of time.
To do a useful test for your digital business, first, you have to be sure that your web page or your marketing strategy is engaging with your people, so you know you have a good amount of customers following your brand. 
The next step is to evaluate the consistency of your options to see which of them is performing better for your customers. Usually, you should take at least 5 days to really confirm which options are giving more revenue to your company, in this way you can assure with no doubt that is the one you are going to chose.
All this makes up to well-differentiated statistics where you will notice how your audience is behaving.
Source: YouTube.
4. Understand Statistics
Now that we have the graphics and statistics, it is time to understand what it is about to make the right choice for our company.
All this data can be confusing, so we will simplify it to understand what all this means.
Population
It is all the visitors of your digital business. It is the target audience of your test where you are going to target your testing efforts. For example, your population is people who work in Silicon Valley.
Sample
It is a selected amount of people from your population. Once you´ve chosen them, you are going to start the test on them. There are two parts of your sample:
Random Sample:  It is important to not predetermined the users of your sample since other possible customers could be visiting your web business.
Predictive Sample: these are the representative people you want to apply the test, more like your real target audience.
In A/B testing, it is important to have a big sample to understand better how things work for your business.
Lift
This is a formula where you know the increase or decrease in conversion compared to the last results. In this way, you can be compared if your results are better or worse by a percent, so you can get to know how well your marketing strategy performs.
The formula is: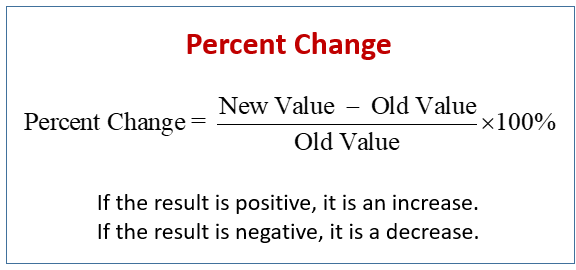 Source: Online Math Learning.
The main idea is to split your list of customers into two groups: one will get an email, and the other group don´t. As you track the revenue from both groups, you compare the difference in revenue by each customer. 
Statistical Confidence
This value represents the possibility to repeat a test with the same results. If your result is 90%, it means you have a great possibility that the results will repeat. 
P-Value
This result represents the opportunity that your values are the winner. The lower it is, the more likely it is to have a good opportunity for your company. But, it is also important to know that P-Value doesn't tell you if A is better than B. Instead, it shows you which of them you can trust the most.
This is the opposite of Statistical confidence, so if we got a 90% confidence, we would be getting a P-Value of 10%, which is really not that confident. Usually, businesses want to find a P-Value of 0,5% or less with a 95% confidence, indicating that it will be more profitable for you.
Confidence Interval
Outcomes are an essential part of life, and this can also happen to your tests and marketing strategy. But, what makes a great marketer is their ability to prevent those problems and solve them. With this value, you can measure the range of expected outcomes.
For a deep understanding of all these values, here is a video from the YouTuber Testing Theory.
Source: YouTube.
5. A/B Testing is Good for your SEO
Doing many kinds of strategies for your business can make you think that you will neglect other organic factors like SEO. Still, the reality is that even Google itself thinks that doing A/B test it´s an excellent way of improving your customer experience, with that you increase your authority on the web. Everything will be shown in your web page´s position on this search engine. An SEO agency could easily help.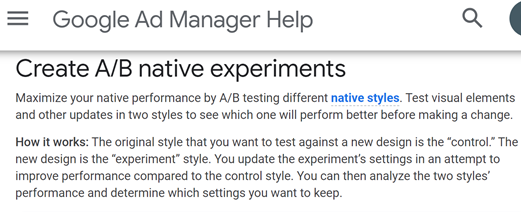 Source: Support.Google
Conclusion
By testing indirectly with our audience, we can experience firsthand what is really working and what doesn't, and believe it or not, something as simple as changing the colour of your CTA can increase your conversions by a lot of percentages.
Using this strategy in almost every aspect of your digital business can help you generate the changes you want for your company and choose the option that will work better for increasing your revenue.
Use these kinds of tests to improve things on your brand, and the results are scientific since it is based in statistics, which was something we learned on this article. You could also check these local SEO services to boost your online presence.
Have you ever done A/B testing? How did it work for you?
Please share your experience with our community, and let´s keep improving our digital marketing!!!!
CodeDesign is a leading:
- Amazon marketing agency, and
Feel free to contact us to see an unprecedented growth of your business.
---