An In-Depth Look at How Influencer Marketing Is Evolving in 2021 Through 5 Emerging Trends
Written by Kristina Radovic

Source: Freepik/pikisuperstar
What do you think, how did ancient and medieval craftsmen and makers advertise their products? Very simple. They would hire notable and popular people, like gladiators or royalty, to endorse their products.
Sounds familiar?
They might not have been marketing experts, but they've paved the way to what we today know as influencer marketing, a form of social media marketing that is predicted to become a $15 billion industry by 2022.
These marketing pioneers were definitely on to something.
Celebrities vs Influencers – what's the difference?
You may think – aren't celebrities the ultimate influencers?
In a way, yes, they are. Movie stars, singers, athletes, etc. Most of their fortune comes from advertising various brands.
Remember Michael Jackson on a Wheaties box? Or Shakira, Britney Spears, Pink, and Beyoncé in that legendary Pepsi commercial?
Source: Youtube
The more famous, popular, and successful they are, the larger their fan base. This is directly correlated to how many brands would want to hire them to promote their products.
But with the emergence of Facebook, then Instagram, and the most recent social media phenomenon Tik Tok, all of which have forever changed the marketing industry, a new type of influencers appeared – micro or digital influencers.
The biggest difference – celebrities are paid a lot of money!
Who are these new online influencers?
These are ordinary people who have succeeded in gathering a large following on their social media accounts by talking about something they are truly passionate about.
Their interests usually revolve around a certain niche – travel, health, cooking, photography, nature, parenting, etc. while the most popular ones are definitely fashion, beauty, and fitness.
Why are they garnering such interest and following, if they're not famous?
That's exactly why.
It's much easier for us to identify with people who are similar to us, with the same interests and hobbies.
Micro-influencers are usually not leading super-rich, lavish lifestyles, living in extravagant mansions and driving cars we can only dream of. Unless that is the niche they've picked.
Most digital influencers are regular, everyday people who are committed to sharing their knowledge and experiences with like-minded individuals, providing motivation, advice, and support.
They're authentic, accessible, they engage their followers, and therefore, people trust them.
The power of the individuals has grown as never before. And brands have realized and taken advantage of this.
And voilà – the birth of influencer marketing
Marketing experts are constantly scouring the internet, looking for new hypes and trends.
So when they noticed that certain anonymous' on social media are amassing follows, likes, comments, and shares, they immediately jumped at the opportunity to harness the influencer phenomenon.
Brands are no longer relying solely on celebrities to advertise their products. They turned their attention to digital influencers, coming up with innovative ways of collaboration.
Zara promoted its new collection with a #iamdenim campaign in 2016, collaborating with Teesh Rosa, an Instagram influencer with not more than 19k followers.
An example of a great collaboration was a natural partnership between Dunkin' Donuts and Tik Tok star Charli D'Amelio who is obsessed with their products. They offered her favorite drink combination for a limited time, carrying her name.
Source: TikTok/Charlie D'Amelio
But soon, people started having doubts.
What went wrong?
As influencer marketing began spreading like wildfire throughout social media, many followers started feeling pressured and bombarded with constant product placement and ads.
What started as platforms where everyone could share their passion and showcase their personality, ended up as a giant online mall. People who were admired because of who they are and what they do have started offering stuff often unrelated to their niche.
Many started questioning their motives and the level of transparency. Did they really use those products and are genuinely thrilled, or are they just faking it for money and influence?
The controversies about the superficiality of social media and the growing awareness of its negative effects on mental health did not help.
So, what can we expect from influencer marketing in 2021?
For an industry that has only recently appeared, influencer marketing has endured continuous and tumultuous changes.
Influencer marketing is not going anywhere. It has taken social media by storm and will continue to do so. But in 2021, it has to introduce more changes to keep up.
1. Honesty and authenticity
People are increasingly calling out for more transparency and honesty from both influencers and brands.
When influencers accept promoting a product that has nothing to do with what their online presence is about, people will wonder if they are really using them. Soon, it becomes clear that they are doing it just for the money.
Influencers who sell themselves inevitably lose integrity, trustworthiness, and thus, followers.
As the audience is well aware that influencers live off of paid promotions, the attention will be on product relevance and the proper alignment of interests in these collaborations.
People are craving for authentic content. The obsession with the number of followers is long gone. The main criteria of influencer marketing will be organic following and genuine engagement.
Most people recognize fakeness immediately and can't be easily fooled.
2. Getting more involved
2020 was definitely a year that has been marked by historic events, social justice and environmental movements, political controversies, etc.
From the worldwide pandemic followed by strict lockdowns, causing the economic collapse and uncertainties, to the massive Black Lives Matter movement, and extremely unstable political environment, people are demanding freedom, justice, and equality more than ever.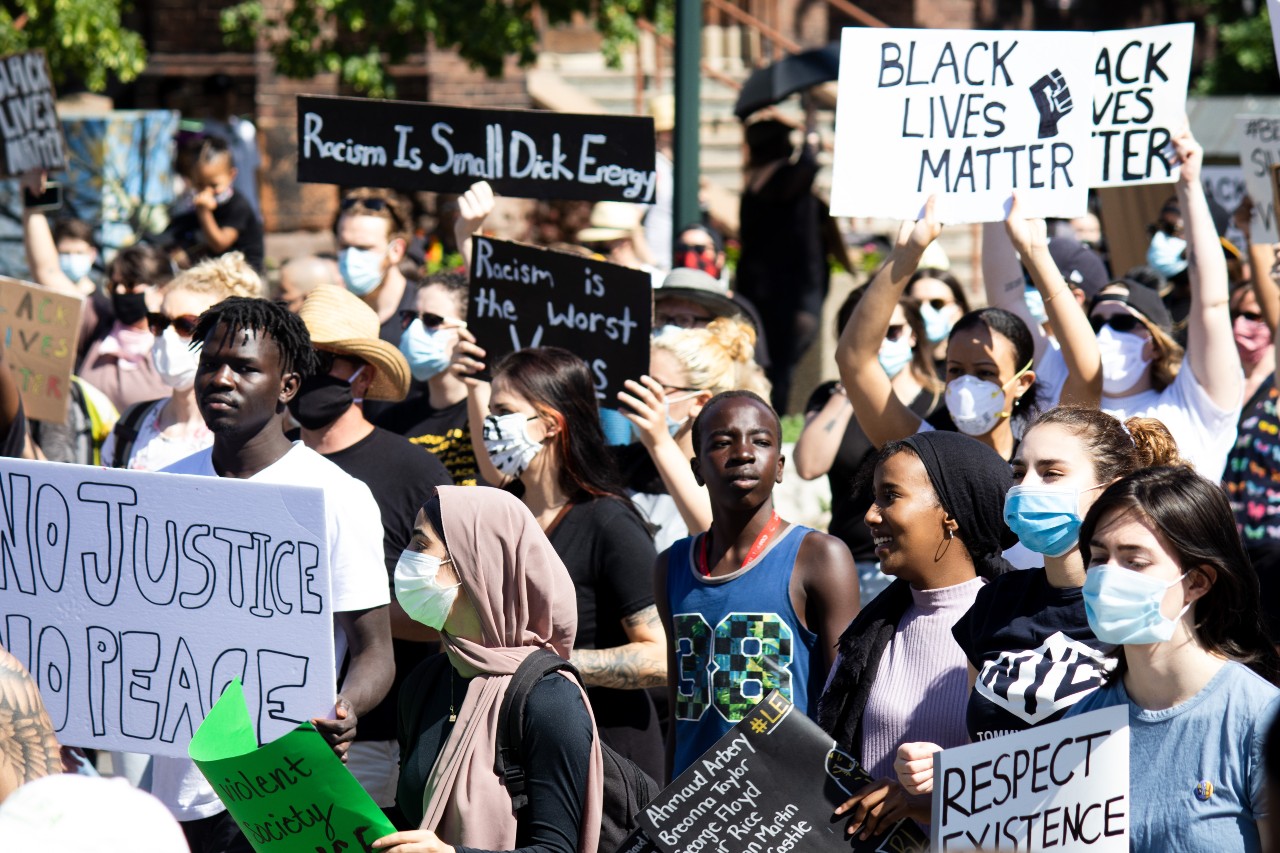 Source: Unsplash/Nechirwan Kavian
The majority of brands, especially the corporations, have not dealt in the past with any major social or political issues, turning a blind eye, not taking part in any way. The same goes for many public figures and digital influencers.
That will no longer be an option.
Failure of brands and influencers to address and take action regarding the growing number of issues affecting the global, as well as the local population, who are their consumers and followers, will be recognized as complicity.
The result? Loss of support and reputation.
3. Videos, videos, and more videos
You may have noticed, the demand for online video is skyrocketing.
It was predicted that by 2021, videos will dominate all internet traffic with 80%. A dramatic increase from 67% in 2016. And that was before COVID struck and the whole world became homebound.
So, we can be positive that digital marketing, and therefore influencer marketing, is already tapping into this field.
Source: Unsplash/Markus Spiske
In recent years, thanks to our ever-decreasing attention span, the short-form video content was gaining popularity. In 2021, we can be sure that brief, to-the-point videos will be the most powerful type of online content.
Brands have seen huge success with all kinds of branded, influencer-created short videos - reels, tutorials, DIY, cooking, workouts… These kinds of videos are much more cost-effective and guarantee high engagement.
4. A new type of influencers – content creators
There is a growing group on social media with large followings which don't like to be referred to as influencers. As creatives, they don't see themselves as just notable figures of social media and want to separate themselves from the traditional notion of influencers.
Self-identifying as content creators, these are people who produce and share original content. Photographers, writers, videographers, performers, etc. who value high-quality, original content more than how many followers they have.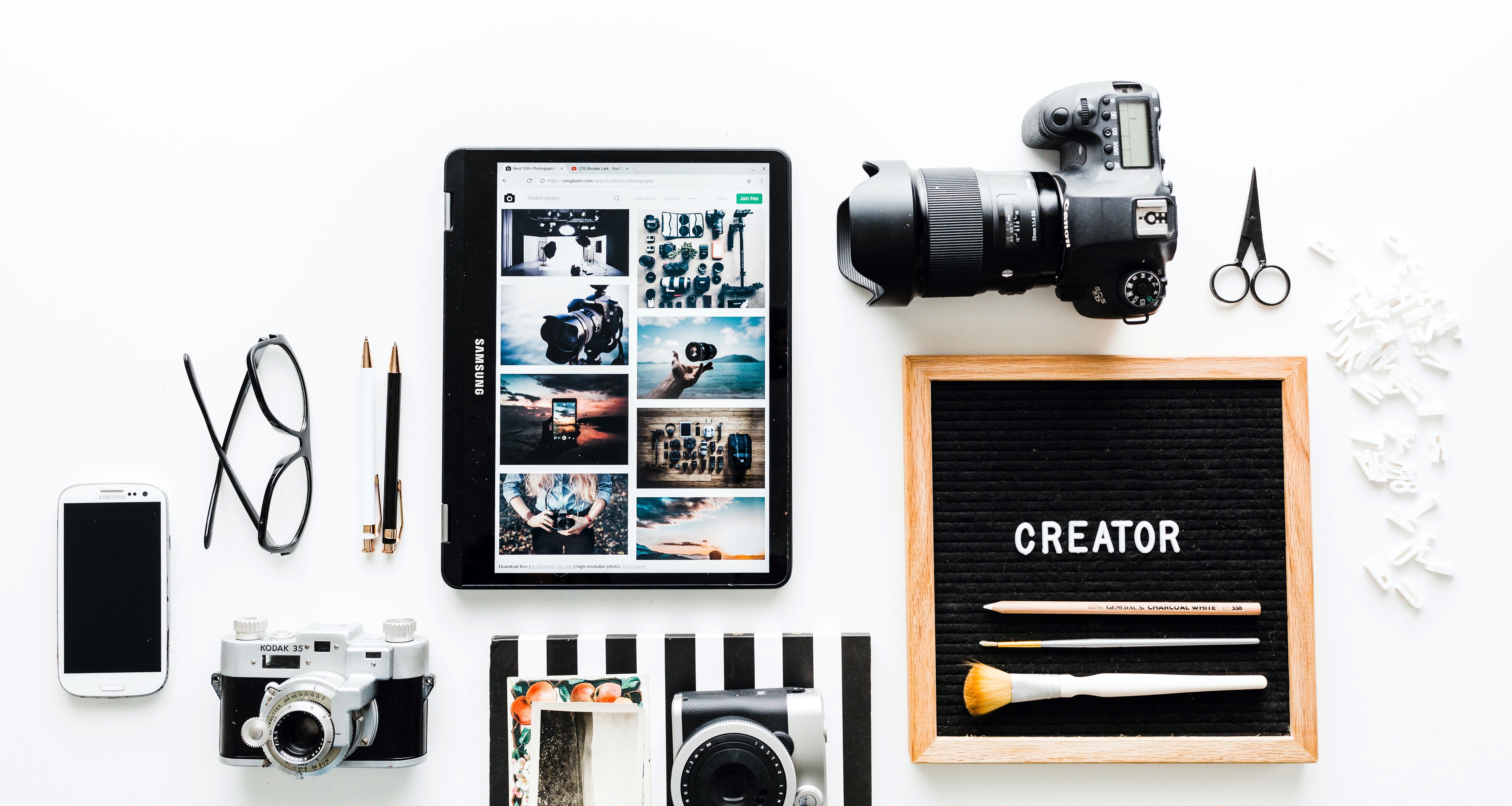 Source: Unsplash/Brooke Lark
We will witness the rise of value-adding brands which will offer all kinds of services and products made by content creators.
With these new types of influencers, brands will forge more than just collaborations but partnerships. Having more to offer than just their influence, content creators will definitely be recognized for delivering content that adds genuine value for the consumers.
5. The emergence of new social media platforms
The need for new forms of social entertainment will never go away. We have become used to a new social media platform popping up every few years. The moment we think that there is nothing new to be offered, something new is taking the world by storm.
Source: Freepik/pikisuperstar
Look at TikTok. Appeared in 2012, it has experienced a surge in interest fairly recently. In 2018, it had more than 104 million downloads from the Apple App store, becoming the most downloaded iOS app at the time. Right now, it has around 1 billion active users.
By researching consumer behavior and recognizing their pressing needs, developers are always looking to invent and offer new creative spaces where people can express themselves.
Influencers are constantly on the lookout for new platforms where they can reach more people. Those who first discover a new social media app will be the ones who will have the opportunity to gain the largest following.
Brands will of course immediately embrace every new feature and app (e.g. Instagram Reels), and incorporate it into their digital marketing strategy.
You could also check these local SEO services to boost your online presence.
Influencer marketing will never stop evolving
Influencer marketing has become an inseparable part of every digital marketing strategy. Any brand that believes that influencers can't add much value to their online presence is sorely mistaken.
To that point, we can only expect that in 2021 and beyond the relevance of original, authentic, and trustworthy influencers and content creators will rise. They will most certainly become the essential link between brands and their consumers.
CodeDesign is a performance digital marketing(internet advertising agency) and Amazon agency. We help clients worldwide in creating a digital marketing strategy and optimizing how they use digital marketing channels. For Amazon marketing, we help vendors and sellers in Amazon listing optimization and creating an  Amazon marketing strategy.
---