How to Cut Costs and Save Time with Automation?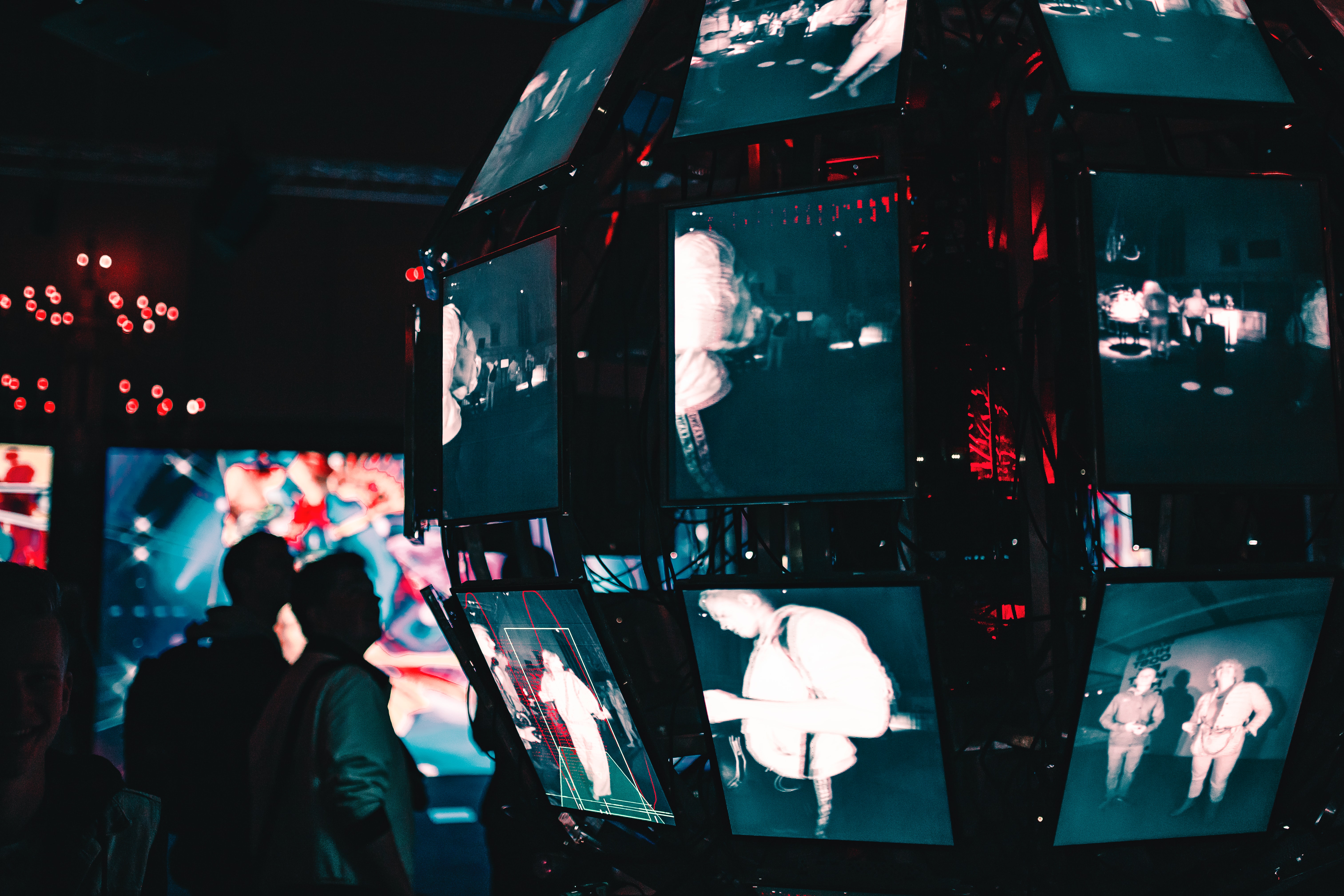 Sending an email to each of our contacts is a long and tedious task. Now imagine having to publish each post manually on each of our social networks. That would take us practically a lifetime.
Fortunately for those passionate about marketing, many tools make our task easier through automation, a process by which machines or programs are responsible for all the tedious tasks that our occupation entails.
In this article, we will discuss how automation can help you cut costs and save time, in addition to touching on an important issue: Will the machines take away our jobs?
Keep reading our article and find out what automation offers for your business.
Gets Repetitive Tasks Done!
Automation software and programs come to help us with the work of doing tasks that are too repetitive, and taking into account our "human factor," we could make some mistakes in the process.
Tasks such as data collection or sending emails to all our leads are being carried out by automation programs that solve these tasks that used to take hours in just minutes. This allows your marketing team to focus on tasks that require their human potentials, such as content creation, design, and interviews with new clients.
In this way, your work team increases its productivity and state of mind since we understand that there are really annoying tasks. And although this may make certain sectors paranoid, for the idea of thinking that machines will take away their work, we must clarify that the inclusion of automation opens the opportunity for new jobs and that, although the machines do the work, it will always be necessary a human who understands the results thrown by it. Later we will talk about the current problem with automation.
In our blog, we have an article about Augmented Analytics where we explain how the machines perform the tasks that the data collector scientists did. We clarify that this does not represent a threat to them since their analysis capacity is still necessary when doing the studies.
Source: YouTube.
Streamline your Digital Agency Processes
If you work in a marketing agency or are the owner, you should know that time equals money, and that is why you should look for optimal ways to streamline many of the tasks within your business. Here we will give you a quick review of which tasks you can automate and which programs can help you.
Social Media Schedule
The Community Manager's task is usually to make the publications in the best times for each social network and respond to the comments and doubts of the users.
Having a thousand alarms on your cell phone to alert you every hour of publication is almost archaic and prehistoric, in addition to making your work as a community much more stressful. Instead, some platforms allow you to schedule up to a month of content for each of your social networks and even monitor the comments and interactions they are having.
This is a way that will save a LOT OF TIME for your community, which will be able to take care of how the publications are working more optimally. And it is that the plus of these platforms comes with analytics to measure the performance of your management in social networks.
For this, a good prior marketing strategy is crucial in defining the topics discussed per month, and the type of content your users interact with the most.
Among the platforms for scheduling your social media, we have:
Source: YouTube.
Email Marketing
Email Marketing is one of the most useful strategies to maintain direct contact with your potential users; with this strategy, you can obtain leads that will make your database even larger and have new customers. However, you are not going to send mails 1 by 1. Instead, the mail automation tools will make your task much easier.
The email tools allow you to create different templates for each of your emails, be it a welcome one, forward orders or new promotions for your brand. Platforms like MailChimp let their users send emails to 2,000 users for free, which will help you cut investment in this task.
Some email tools are:
Source: YouTube.
Integrations
All these platforms that we have told you should not work separately. In fact, you will get much more out of it if you integrate them to work together. For example, Zapier allows you to integrate your MailChimp account to manage your email marketing campaigns through this platform. In the cases of Hootsuite, you can see how a single application allows you to integrate all your social networks. Interconnecting your marketing efforts will make each user's buyer's journey more comfortable, leading them to a single goal: Make a purchase!
In this way, you can build an automated ecosystem in your digital business. For example:
Send an email that takes to your landing page
On your landing page, you offer a webinar
People sign up for the webinar
The automated mail program sends an email with the link to your webinar.
With automatization, not only do you make your entrepreneur life easier, but you also make it more accessible for your customers.
A great tool to integrate your marketing is "IFTT," which means "If This Then That." This is a FREE TOOL that will allow you to integrate all your personal and social media tools like Google Drive or social media.  
This app works as a third-party go-between where you put a condition, and if this happens, then that will be the result. The name explains itself. So, let´s imagine you want to post on Instagram and Facebook at the same time. You only have to program this app to say: If I post this on Instagram, then post that on Twitter.
To improve the customer journey, you could opt for these Top CRM tools to automate customer engagement.
Source: YouTube.
How Automation Helps your Economy?
With automation, machines take care of the hard work while humans get focused on important tasks. This will allow companies to produce more products for lower costs which leads to significant scale in your economy. The downside for workers is that machines are taking their jobs, but this factor also decreases payment costs for business owners.
Also, if you are a freelancer or small digital agency, automation can give you a set of free tools to start your internet business with almost no investment. However, every investment is an upgrade for your product. So, with the options we mentioned before, it is almost possible to run your business by yourself. With automation, every task will be easier for you to schedule or keep track of your social media.
However, if you want to take your automation to a more professional level, you have to make investments that can be expensive, so it is recommended for large companies. All the information and tasks that allow you to carry out the applications and automation software will ensure a good Return on Investment. It's going to be worth it!
Source: YouTube.
Will Machines Take Our Jobs?
We regret to report that there is a strong possibility that the machines will take on a lot of the jobs we have today, and they are probably more efficient than we are at the time of doing them. But don't worry, this has already happened historically. In a way, everything is cyclical.
When the locomotive and the industrial revolution came, many people lost their jobs and were replaced by steam engines. Almost a century since that event, human beings have managed to adapt their skills to remain relevant as a workforce.
With the arrival of automation, the cyber work sector becomes more and more attractive. Although the machines will do all the work, they need professionals who know how to manage their software and maintain them. It is necessary to emphasize that they also make our lives easier by taking care of those annoying and repetitive tasks and that there are still tasks that only human beings can perform ... For now.
Still, we humans support each other, and somehow, some people like to be treated by someone of their kind, not artificial technology. A clear example is the telephone operators.
.
Source: YouTube.
Conclusion
In the innovation race, more and more tasks will be automated, and if a company does not ride this wave, it is most likely that the tsunami of progress will completely collapse your company. Automation is made to stay, and like any new factor within society, one must adapt or die.
Technology is here to help us, and if we know how to use it to our advantage, we can make our company grow exponentially.
Human beings will always be in need since there is no machine that a human being cannot control, giving us the advantage. Careers in cybernetics and artificial intelligence will begin to experience an increase in the coming years as professionals of this type will be increasingly sought after by companies.
For digital marketing, automation is an essential tool, as it facilitates repetitive manual tasks and allows us, marketers, to focus on improving our creative and business aspects. We are one of the work sectors that can best coexist with automation without affecting our job opportunities so directly.
Tell us, what automation tools do you use?
Share your answers in the comments below!
Until another article, see you soon !!!!!!


CodeDesign is a leading:
- Amazon marketing agency, and
Feel free to contact us to see an unprecedented growth of your business.
---