Top CRM tools in the market?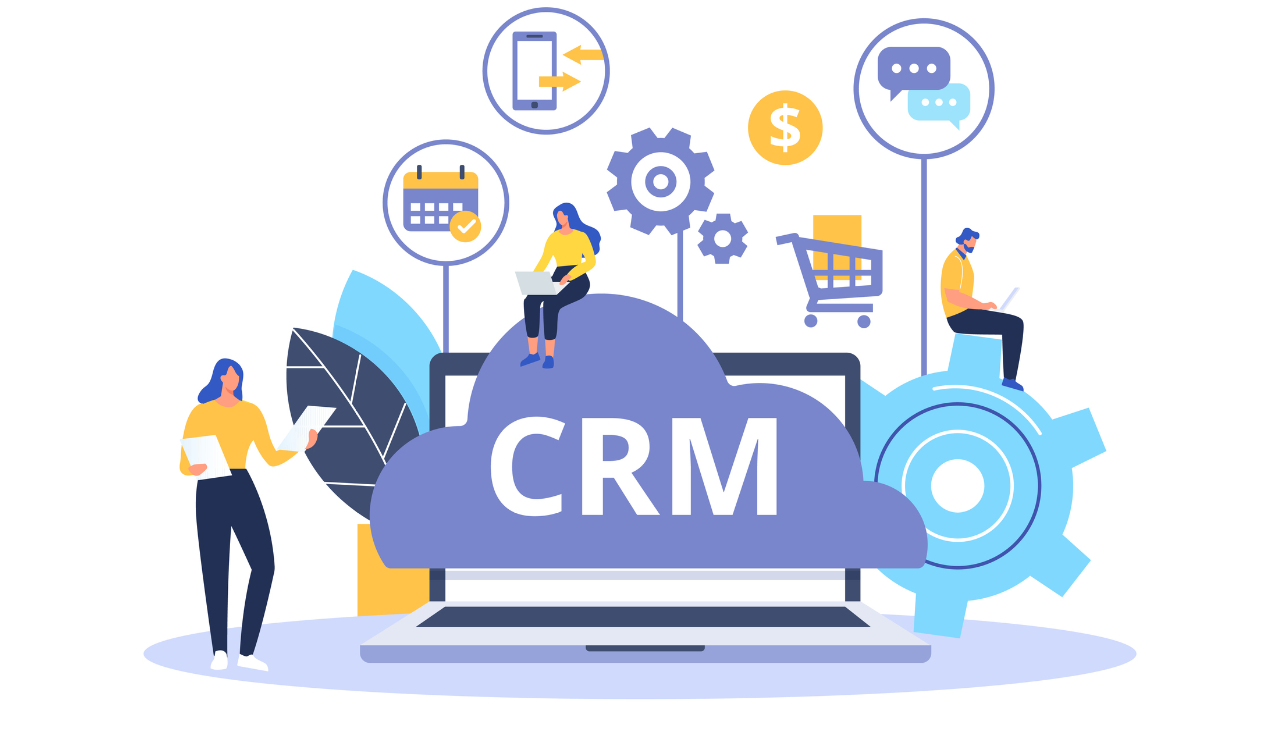 CRM stands for "Customer Relationship Management." It involves all the approaches, techniques, plannings, tools, and technologies to acquire customers and retain them to reduce the churn rate. CRM is mainly responsible for maintaining a smooth customer journey and interaction to improve the sales process drastically with time.
The CRM system helps the various departments of an organization, be it sales, marketing, customer development, business analysts, and others, to manage the external relationships and interactions to improve the overall experience. Analyzing Data is the critical factor to succeed now. You've to understand and analyze the characteristics of your segmented market and how a customer responds to various call-to-action provided to them. CRM can ease this process by delivering pertinent data to the employees of your organization so that they could improve and alter the functions of their campaigns.
Why is CRM important for your business?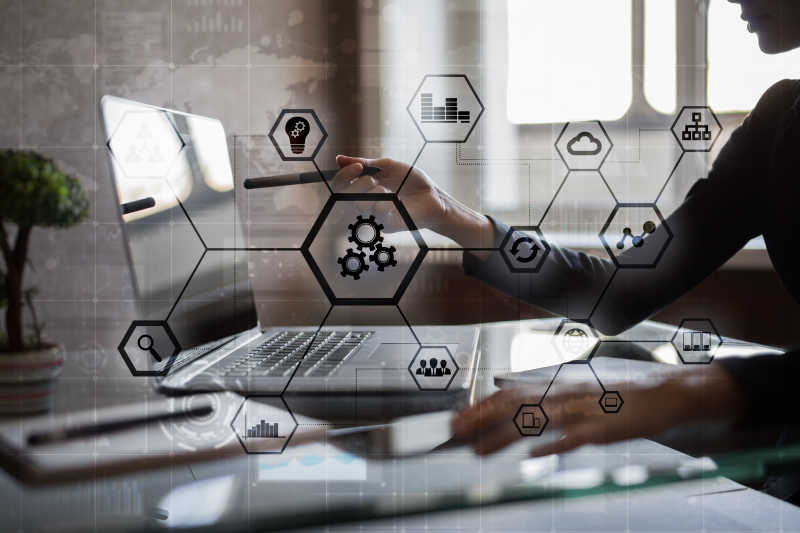 Customer Relationship Management Software could help you organize and track data by managing the information of customers and prospects to help you scale faster. The tools like Salesforce CRM could go a step ahead and collect information like the interests, emails, websites, designations of your clients and compare it with your customer persona to give the lead score. Once you get all these tedious works done automatically, you are free to work on other essential factors and improve your decision-making caliber.
With the help of customer data and insight, you could sort which customers or clients are the most important to your business, and thus you could focus more on essential clients to improve sales.
The CRM software also collects and refines a ton of data about your business, like products in demand, the abandoned products, and complaints, to understand which products need innovation. Once you know how the customers respond to your business, you have the data on how and when to opt for product innovation or marketing innovation.
Are you wondering which are the top CRM tools in the market?
1 Salesforce CRM software:
 
Salesforce is the number one choice for CRM tools in the market. It helps unify the marketing, sales, customer service, IT, and commerce departments by empowering their efficiency. CRM software of Salesforce powers an entire suite of connected apps.
Salesforce boasts of a community of over 10 million people who actively use and benefit from the Salesforce CRM software.
This CRM software could help you get high-quality leads by combining marketing automation with sales pipeline intelligence. You could also put a great emphasis on your customer by providing pertinent information to the sales and marketing team about how a particular action triggers a reaction for the customer.
You could also provide personalized customer service to your customers as the Salesforce CRM software unify email, social, phone, and chat support. The customer service department could also manage every channel from one view, which would, in turn, resolve the customer issues faster and in a personalized manner.
The extensive and intelligent system collects data about the favorite social platform of the prospective clients. It makes the process of attracting and engaging the clients on their preferred and prioritized platform easier for the marketing team. Also, the AI-powered customer insights could help you drive more revenue by helping you provide personalized buying experiences to your customers.
2 ZOHO:


 
ZOHO boasts of a global network of around 150,000 businesses in 180 countries that use their CRM tools to automate their business's intensive and repetitive tasks. This CRM software could help convert more leads, engage with customers, and grow the revenue with the help of ZOHO's robust solution, exceptional customer experience, and increased market presence.
ZOHO CRM software gives you the option to conduct sales meetings and presentations, organize webinars and get the webinar reports within the CRM tool.
Connecting with the customers is also easier as you could communicate with your prospects on almost all channels, be it email, live chat, or social media. The robust system also provides instant and real-time notifications as soon as a customer interacts with your business. The AI-powered system could then measure the effectiveness of these channels and suggest the best time and channel to engage with your customers.
The user interface of ZOHO is intuitive and straightforward. It is also integrated with other apps like Office Suite, PayPal, Skype, Trello, Slack, Mailchimp, SurveyMonkey, Shopify, Dropbox, and others to ease your life and business processes.
Also, importing data from spreadsheets or other CRM systems is no herculean task. You could streamline your lead nurturing process and make the most of every incoming information with the help of ZOHO CRM Software.
3 HUBSPOT CRM:


 
Hubspot CRM has an excellent free version that offers sufficient functionality to improve the processes of an organization. As a small company or independent contractor, the Hubspot CRM provides an easy transition to CRM.
Hubspot CRM also brings all the tools and data to the sales team on one easy-to-use, robust platform. For excellent email marketing opportunities, Hubspot CRM provides you an option of turning your best-performing sales emails into templates and track when a lead opens an email. This functionality gives you the freedom to follow up at precisely the right time and close deals faster. Also, it is always better to have a clear insight into the company or client you are about to pitch. Hubspot does precisely the same by assisting you to get powerful context about the people and companies you're emailing, right inside HubSpot CRM, Gmail, or Outlook inbox.
The meeting scheduler feature allows your prospects to choose a particular time available in your slot to eliminate the painful back and forth of meeting scheduling.
Personalization matters, and with the help of Hubspot CRM, you could shoot a series of personalized emails and follow-up tasks to your customers. This part of the customer journey is generally overlooked but is an integral part of the customer journey. As you have all the data in one place, you tend to make better decisions.
4 Microsoft Dynamics CRM:


 
The CRM software by Microsoft empowers your organization to deliver excellent and efficient operations. Dynamics 365 works as a customizable, flexible solution designed to suit your business requirements. You could run multichannel campaigns and track them all on your CRM. LinkedIn is a great platform that has a majority of leaders from around the globe. With the help of Dynamic 365, you could target the right audiences based on their LinkedIn interactions to get powerful leads from LinkedIn.
The sales process could also be automated, innovated, and personalized by personalizing the customer journey based on their interactions.
Microsoft Cloud platform is a robust cloud system, and when you use Dynamic 365, you rely on this powerful cloud to reduce costs and simplify deployment across your infrastructure. The AI-driven CRM by Microsoft also helps you guide your business decisions and innovate the product or model when needed. The Dynamic 365 CRM also prioritizes the lead by providing them lead score to maximize the chances of sales by focusing on the right clients.
5 NetSuite CRM by Oracle:


 
NetSuite CRM is a cloud-based, fully integrated solution that helps you have a 360-degree view of your organization's sales processes. NetSuite not only provides you all the data on your dashboard but also anticipates what your targeted audience might need so that you sell the right products to them. NetSuite CRM integrates various functions to ease the user's life, like Sales Force Automation(SFA), Customer Service Management and Marketing Automation. It is also featured with other robust capabilities like customers' need anticipation, E-Commerce, order management, and quotes to automate your sales process completely.
NetSuite has over 40,000 customers worldwide. The real-time dashboard of NetSuite could help you manage a continuous sales process with precise Key Performance Indicators(KPIs). You could also track how successful your campaigns were by accessing details like achieved versus quota. With the help of customers' buying patterns, intelligent upsell management provides you with competent recommendations for upselling management.
CONCLUSION
CRM software increases the efficiency of your business as all the data is available on a unified platform for your sales team to track and manage the customer journey. 
You could organize and maintain customer information, forecast your sales process, automate your workflow and engage and build proper customer relations. CRM is mainly responsible for maintaining a smooth customer journey and interaction to improve the sales process drastically with time.
CodeDesign is a leading:
- Amazon marketing agency, and
Feel free to contact us to see an unprecedented growth of your business.
---