Shopping cart abandonment: Effects and how to reduce it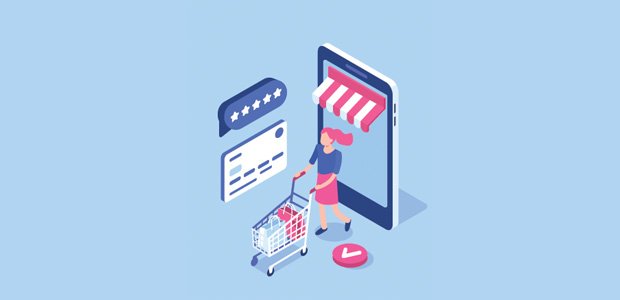 Shopping cart abandonment is the process when a potential customer is attracted to your product, and they add the product to the shopping cart but leave the website before completing the purchase. In the digital world, shopping cart abandonment has become a significant issue for marketers because there is no control over their customers. You cannot ask or persuade them at a fixed time for any activity. In the real world, the salesperson may convince the buyer to complete the transaction. However, in the digital panorama, there is no chance to ask customers to do something.
Shopping cart abandonment is an essential metric in the e-commerce industry. Suppose a particular website is experiencing a high shopping cart abandonment rate. In that case, it could indicate that people are either unable to trust the website or the user experience is lacking or the sales funnel needs improvement. A digital marketing agency could help you optimize your marketing efforts.
What are the common reasons for shopping cart abandonment?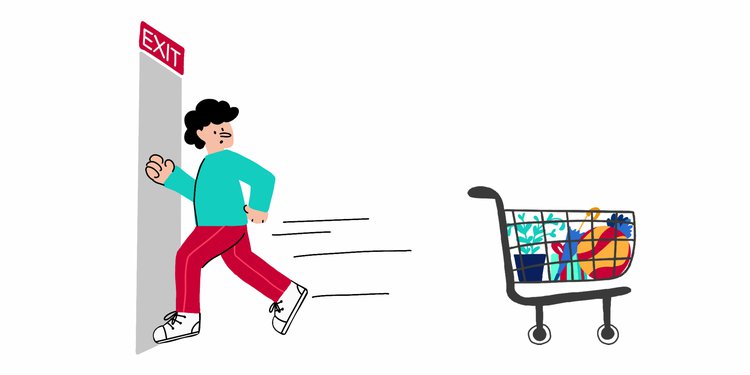 1. Poor user experience
The internet's attention span rate is meager. If your website doesn't have a good user experience, people may switch to another e-commerce website. It becomes vital for you to optimize your website, and follow all the user experience principles to let your customers have the best experience on your website. Also, focus on the digital marketing funnel while creating the content.
2. Low buying intent
Many people who visit your e-commerce website don't have buyer intent. Thus you must add a factor from your side to initiate the process. You may send them promotional codes or discounts limited for a certain period to excite the users about your product or promotional code, which may end up in sales. Look forward to an SEO agency so that they could connect you with the right audience with the right content process.
3. Market to the right audience
Not everyone is your customer. It is a classic mistake in marketing to assume that you could sell to everyone. Thus it becomes crucial for you to create a buyer persona and create content or other marketing initiatives to help the right audience discover and visit your website. Most companies create around 7 to 8 buyer personas because it is impossible to combine all the characteristics in one buyer persona. Also, make sure that you are targeting the right audience. It means that if you are providing services in a particular local area, then it doesn't make sense to advertise or connect with people who don't belong to that area. Focus on e-commerce SEO. Here is a complete guide on Amazon Listing Optimization.
4. Shipping charges
With the advent of Amazon, who have always put their customers in the center and by providing services like Amazon Prime where they let the customers get free delivery of a product along with many other services, the e-commerce marketing game has changed. People are now more habituated towards free shipping, and most of them consider free shipping as the basic necessity from an e-commerce company. Thus, you could try opting for free delivery for your products and check if there is an improvement in the shopping cart abandonment rate.
5. No clear statements about return or refund
In the digital world, there is no real connection with the product until it is received. Thus, it becomes impossible for people to assume whether a product would be in a good state or not as there are many factors like transportation or communication with the seller that bring a sense of doubt in people's minds. To increase authority and relevance in the industry, you must provide return or refund options to your people. There should be a clear statement about the return policy or the refund policy so that there is no room for confusion and, ultimately, shopping cart abandonment.
What are the effects of shopping cart abandonment?

According to a report by Shopify, the e-commerce industry loses around $18 billion due to shopping cart abandonment. A study by Statistica showed that 26% of buyers who left the product in the cart purchased the item from a different online retailer, whereas 8% of the people went into a physical store to purchase the same product.
The average worldwide cart abandonment rate for fashion and retail sites was approximately 74.5%, whereas, for other industries like airlines, it was around 88%, and for travel sites, it was around 81.3%. Transparent pricing is also a necessity for you to create credibility in this crowded digital atmosphere. According to "businesses two community," nearly 56% of people don't continue the transaction because of the hidden costs. High pricing is also a significant factor that prevents people from continuing the transaction.
Suppose you are wondering how to find the exact shopping cart abandonment rate for your business. In that case, you should find out the total number of transactions initiated by the customers who visited your website. Then you should calculate the total number of completed transactions. Once you divide the total number of transactions completed by the total number of transactions initiated, then you will get the percentage of the complete transactions. Subtracting the percentage by a hundred would yield the shopping cart abandonment rate for your website.
Five tips to decrease shopping cart abandonment rate
1. Have transparent pricing and bring simplicity to your customers
People don't like to pay an extra amount for the products they wish to purchase. This idea brings a vital aspect that free delivery is one of the most convincing features that we could provide to our online customers. Modern-day online buyers pay a lot of attention to the pricing structure. Thus it becomes essential to offer coupons and discounts to people when they are in the consideration or decision stage. Also, when a customer visits your website in the interest stage, it is a good practice to collect their emails through pop-ups. If you have the customer's email address, you could follow up with them with promotional emails and clear messages, including the coupons and discounts meant for a specific period. To be precise, 49% of people abandoned their shopping cart because extra costs at check out were considerably high, letting them cancel the transaction and leave the product in the cart.
2. Shorten the e-commerce checkout process to bring the best user experience
Most people complete the transaction in the heat of the moment. Therefore, it becomes essential for you to simplify the checkout process. You must eliminate every unnecessary step, reduce the number of form fails, and save the precious time of your customers. Most customers don't like it when they are forced to create an account to complete a checkout process. Hence, it becomes vital for you to offer a guest checkout option. You must also focus on integrating software that enables you to auto-fill and validate the addresses. It will ease the complete transaction process making it faster and simpler for your customers. A better user experience means better word of mouth and the return of your customers to purchase again. 
3. Build authority and credibility in your domain and install security features in your e-commerce website.
Data theft and selling them on the dark web is no new practice. Thus, people don't trust websites that are all new in the industry. One of the major factors is that almost 1,400,000 people in the US were victims of identity theft in 2020. Installing SSL security is a must to gain the trust of people with their credit card information. In people's journey from the product page to the checkout page, you must add customer testimonials to add the trust factor with your new customers. Some retailers think that showing return options before the customer has already purchased the product may increase the number of returns. However, the actual scenario is different. People want to be assured that they may return the product if it didn't fit their expectations. Also, clear return and refund policies increase the credibility and authority in the eyes of your prospective customers. If you are selling on Amazon then look for a credible Amazon agency who could help you with Amazon marketing strategy and Amazon listing optimization.
4. Re-target customers using social media advertising or email marketing
People might have forgotten to complete the transaction. Therefore, it becomes essential for you to re-target people and remind them about their initiative. Also, researches show that re-targeting the audience can increase sales by almost 20 percent. Facebook pixels allow you to re-target customers based on their behavior. This feature gives you a significant advantage to remind your customers about your product. If you have emails of your prospects, then you could send them personalized emails at the right time based on their behaviors with discounts and offers to remind them and re-target them to buy your product. Email marketing is an important digital marketing channel. Look for a good internet advertising agency to retarget your audience.
5. Accept payments from all the possible and popular methods
It is doubtful that people would enter sensitive credit card information every time they want to purchase online. Also, you would be amazed to know that 7% of people don't continue the transaction because they didn't find their preferred payment method. If you are operating in more than one country, you should add the most popular payment methods of your targeted country. PayPal, Google Pay, Apple Pay, After Pay, Shop Pay are some of the popular payment methods that work globally. However, other payment methods are popular and restricted to a particular country. For example, in India, Paytm is one of the most popular payment methods. Thus it makes sense for you to add Paytm as an option if you have your business in India. If you are running an Amazon FBA business, then follow these ten tips on Amazon FBA business.
Conclusion
Shopping cart abandonment is one of the most critical factors that need to be appropriately handled for a better return on investment and prosperity of the e-commerce business. There are many factors like poor user experience, no SSL security, lack of return or refund policies, etc. You should keep your customers at the center and shorten the gap between the product page and the cart page. If you take all the steps correctly, you might experience more sales and a decrease in the shopping cart abandonment rate.
Here is a complete guide on the latest revolution - Voice Search Optimization
CodeDesign is a leading:
- Amazon marketing agency, and
Feel free to contact us to see an unprecedented growth of your business.
---