Ecommerce SEO services: A complete guide on how to plan the SEO strategy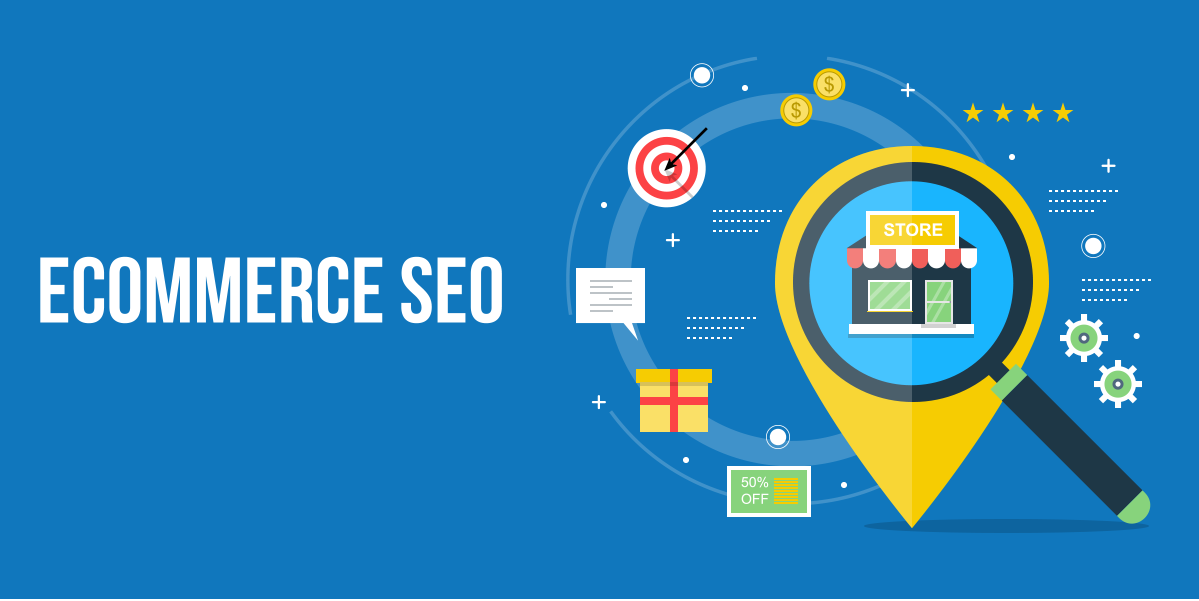 44% of online shopping journeys begin with Google. 37.5% of traffic that comes to e-commerce websites is from search engines. Thus, an online presence of your website boosted with SEO tactics is the need of the hour.
If these statistics didn't turn your head around, then the fact that 23.6% of e-commerce orders are directly tied to organic traffic (Business Insider) would surely do. As an e-commerce marketer, you need to know all the on-page SEO, off-page SEO, technical aspects, and other e-commerce hacks to get you started in this competitive world. SEO is a combined effort of multiple tasks to ensure that Google perceives the correct data and algorithm is assured that your website should rank for the targeted keywords.


What is E-commerce SEO?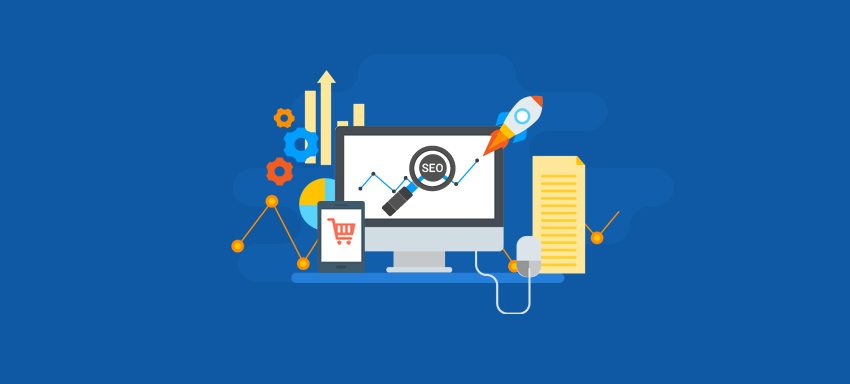 E-commerce SEO refers to your SEO efforts to boost the organic reach of your online store. You would like to rank higher on the search engine results page for the keywords related to your product or service to maximize relevant organic traffic from search engines. Organic traffic from Google could assure you business for the longer term than PPC ads. 
You could work with us, the leading digital marketing agency to assist you in digital marketing.
Pages that rank in the #1 position tends to receive an average CTR of 31.7%. And the top three positions get around 75% of the click-through rate. Thus, you need to follow all the SEO steps to outrank your competition, and you should strive to secure the first position on SERP results.
Why is Ecommerce SEO important?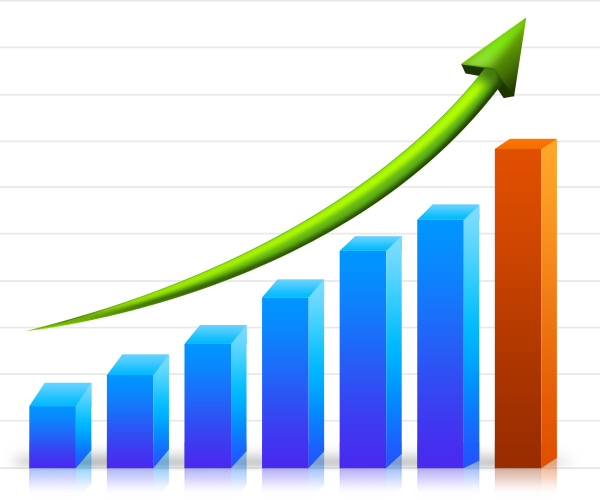 As Google algorithms have ensured that we get the most relevant and most authoritative websites when searching for a particular keyword or query, we are becoming more and more habituated to search on Google for whatever product or service we need. People throughout the globe are preferring this Google-first approach, and in marketing, it is said, "Follow what your customers like." Thus, if you are not leveraging SEO, you miss out on a chunk of qualified customers online.
After creating your online store, it is your job to take the proper steps for your website to let it rank higher on essential keywords. Here are the on-page, off-page, and technical E-commerce SEO steps along with E-commerce growth hacks to ease your marketing and entrepreneurship journey.
On-Page E-commerce SEO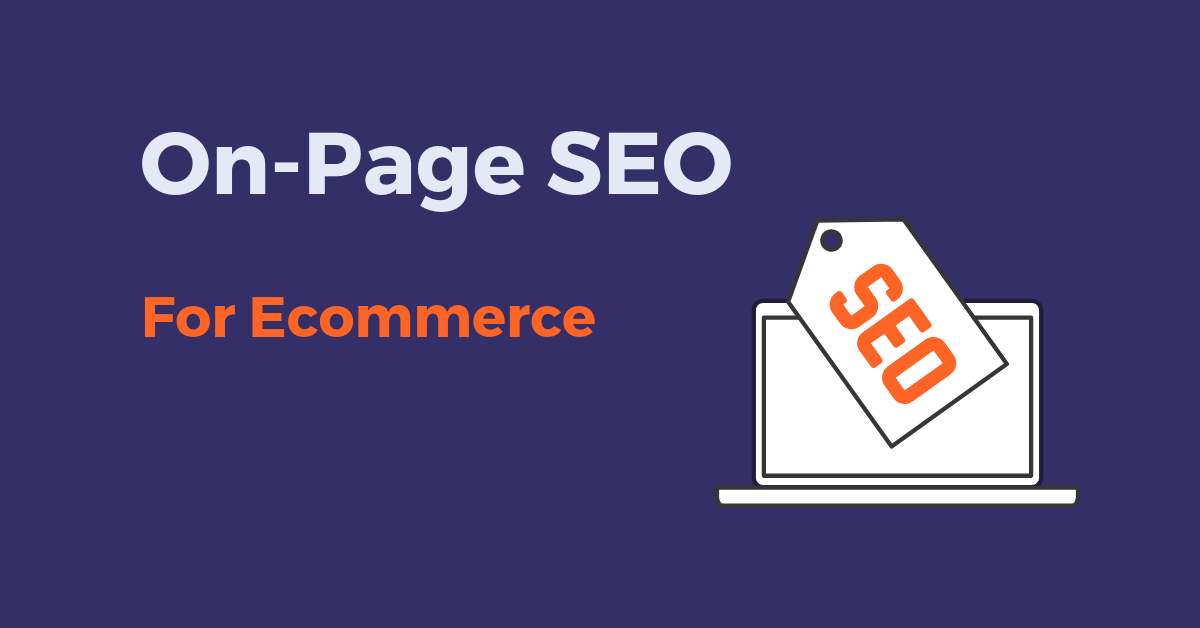 On-page SEO is the technique to optimize individual pages to improve page authority and crawlability for signaling the algorithm on why your page is relevant to be ranked for any given keyword. While looking for Amazon SEO services, you should have a clear emphasis on creating valuable and unique content and optimizing the following:
Valuable and unique content
HTML source code
Internal links
Metadata (meta title, meta description, and keyword density),
Title(Using proper Heading tags to structure the content)
Optimized images(proper Alt tag, naming, and size).
It would be best to get an on-page SEO audit of each page of your website to see better results.
Keyword research and implementation
Keyword research is the process of finding exact keywords that people search in the search results. Thus, you would like to devote time to creating content on keywords that could maximize your chances of getting relevant traffic from Google.
As you run an e-commerce website, you must also look for keywords related to the problems faced by your customer persona or are about the solutions to those questions. A customer goes through various steps in the customer journey
Awareness
Interest
Desire
Action (and then post-action)
Thus, to leverage the most organic traffic flow, you could create different content for people in various stages in the journey to gain loyalty and make it easier for customers to find you.
You could get tempted by the lucrative short-tail keywords with hundreds of thousands of monthly visitors, but a more trafficked keyword means more competition and lesser chances of ranking. Thus, you could go with medium-tail keywords or long-tail keywords with decent volume and fair competition.


Optimizing meta description and URL
A meta description summarizes your web page content and appears under the page title and URL when a searcher performs a search. To optimize your meta-description, you should keep it under 1-2 sentences, or 140-160 characters. Adding the keyword into your meta description increases your prospect of ranking higher. You should keep it compelling and add an emotional touch to trigger the reader to click on the link.
For optimizing the URL, keep it short and sweet in a range of 40-55 characters, and keep it readable. Adding keywords in the URL still helps in SEO. Avoid using underscores; instead, use dashes to separate the words. Your URL shouldn't have unnecessary words like "and, but," and try to match it with the title of your page.
User experience
Google's prime objective is to bring the best pages to the top of SERP results. By best, it means informative, valuable, and unique content of the website with hyper-best user experience. Thus, the simple formula for long-term success is UX+SEO.
Use proper heading tags to structure the layout of your blog or web page. Also, it is mandatory for you to have a mobile-responsive and fast-loading website. Focus on having easy navigation and site structure for an easy user interface and enhanced crawling by Google bots. Amazon said it loses millions of customers if the website loading is delayed by a second. Also, the world is experiencing a mobile-first era. Thus, more visitors would like to visit your e-commerce store in the comfort of their mobile phones while relaxing on their sofa.
Bounce rate
Bounce rate could be defined as the percentage of traffic that left the website without making any significant action on the page, like clicking on the inter-links, filling out a form, making a purchase, or reasonably interacting with the web page. Though it is a heated topic in the industry whether bounce rate matters in the ranking or not, it is always better to take the safer side by following the best practices to reduce it.
E-commerce sites generally have a lower bounce rate, in the range of 20-45%. Here are the steps to reduce the bounce rate:
Add related YouTube videos to increase the audience time-span on the website. In the case of an E-commerce site, the video could be about the product description, unboxing, or other related cool stuff.
A Google analysis report on 11 million landing pages states that slow loading speed means a higher bounce rate.
Add exciting sections in the page to hook your audience's attention, with infographics, ppt, etc.
Unique and valuable content


The type of content you create is the most critical aspect in deciding your rankings. The algorithms powered by machine learning and artificial intelligence are now way more intelligent to realize that keyword stuffing and inferior quality bring low user value.
To secure your ranking on the first page, or most preferably on the first spot, the first step is to create very relevant, helpful, and unique content that could bring a great user experience. It is well known that Google loves its visitors to such an extent that sometimes they put ads on the top that have the best user experience in contrast to the one that bid the most but downgraded user value.
Ecommerce Strategy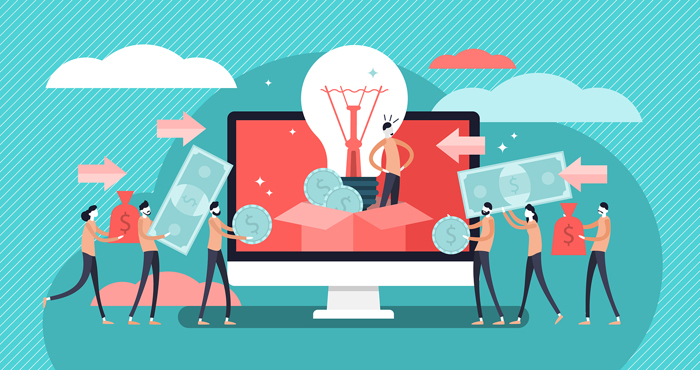 Ensure that your website is secure and runs on HTTPS. It ensures encryption of your website and is also a crucial ranking factor. Focus on optimizing the pagination. It could be "Load more products" or the number of product pages at the bottom of the page for your website. Make sure that the checkout process is smooth for your consumer. 
It is always better to decrease the number of steps a customer has to purchase your product. As you would also like to rank for Local SEO, you must encourage your customers to leave reviews about your service and make sure that you have listed your website on Google My Business and Bing Places.
Product Description Optimization
Search engines work like network indexes that trace millions of websites for a given quest term. Search algorithms evaluate uniqueness, originality, and relevance to help users find the most relevant websites in the SERPs. An SEO-friendly product description is necessary for every product page to get your business on the first page of search results. Also, focus on the digital marketing funnel while creating the content.
-Get your customer's attention by listing critical features in the description.
-Be aware of the purpose and uses of a product
-Add a Demo section to tell people how it works
-Check whether the critical benefits for intended users are discussed
-Identify your target audience
-Use simple vocabulary
-Be informative
Here is a complete guide on Amazon Listing Optimization.
Securing backlinks from high DA websites
Online reviews can narrate a lot about online shops. Positive reviews can make a significant impact on sales and drive purchases. They also help to build a loyal customer base. These are the key benefits of online reviews for your online shop.
Most businesses want to rank high in the SERPs. It can be time-consuming and expensive to build an SEO-friendly website. Customer reviews are a great way to help you reach your goals without having to lift a finger. Customers use keywords in product reviews. Reviews help to increase the amount of content available on the internet that is associated with your store. It can help you in two ways: Your name will appear more often when people search keywords related to your store. They'll also see your positive reviews.
Product SEO copywriting
Copywriter for Product includes developing promotional stock for events and writing product descriptions and text production for online ads. You must ensure that your stock marketing content is an approach to manifest your brand accurately and in a compelling manner.
-Match and understand keyword intent
-Get straight to the point
-Avoid keyword stuffing
-Use the language of your audience
-Take a look at the featured snippet
-Your customers must think about your headline.
-Optimize your meta tags
-Affiliate keywords
-Voice search is an option that you should not overlook
-Identify your USP. Find Your USP.
-Identify Your Target Audience. 
-Get your whole team's buy-in.
-Time your launch right.
-Diversify your Marketing Strategy
Competitive Analysis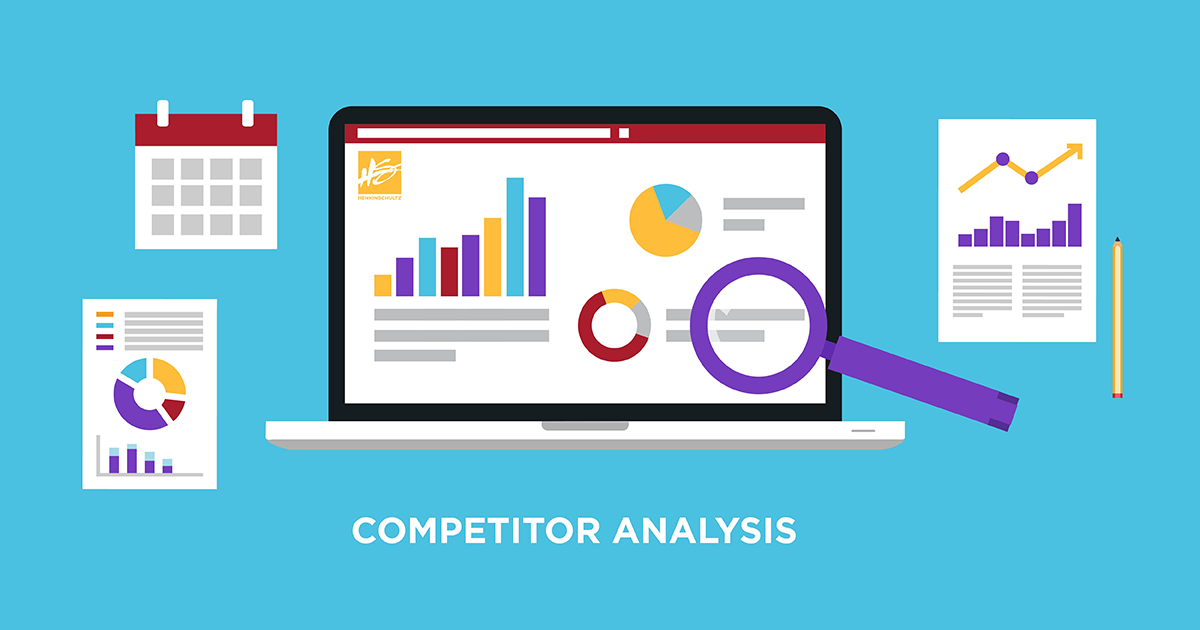 In competitive analysis, you make a complete strategy and research products, sales, and marketing strategies of your main competition. The key to succeeding here is knowing the strength, weaknesses, opportunities, and threats about your business's existence.
Identify your SEO competitors and product-selling competitors.
Have a SWOT analysis
Identify market gaps and improve your products accordingly.
Analyze the content marketing tactics of your competition
Figure out who links to them
Please take a glance at your competitors' pricing, as well as any perks they offer.
Research your competitor's sales tactics and results.
Identifying top keywords of a competitor
Tools like SEMRush, Ahrefs, Moz, Spyfu, Ubersuggest, etc., could help you find the keywords that bring the most traffic to your competition. Keyword research is vital in SEO because you wouldn't want to create stuff that won't reach people. At the same time, you mustn't target keywords that are almost impossible to target.
If you have a direct competitor who is trying to target the same audience as yours, you should always look at what is performing the best. You could have your own keyword list then add the top keywords of your competitors. This way, you could have an overall benefit.
Identify your competitor's backlink portfolio.
A backlink analysis helps you understand which steps you should take to strengthen your backlink portfolio. Also, if you do backlink research, you would understand the exact steps to take. For example, a backlink analysis of the competition helped us know that we had to diversify our backlink portfolio.
Thus, we took the appropriate steps like guest blogging, outreaching to other web admins, and other related stuff. For many keywords, you'll have to get more backlinks if there is more competition in the market. As an e-commerce website, you could ask bloggers to write a review about your product and such.
Find your value proposition.
A value proposition is a commitment to present value. It is the main reason prospects should purchase your product.
Nevertheless, your proposal must be human-centric and easily understood.
A value proposition is a clear statement which:
-Explain how your product solves or improves the customer's situation.
-Denies a set of benefits
Tell your ideal customer why you're better than the competition.
These are some things to remember when creating a customer persona
Identify the Pain Points of Your Customer. ...
Describe the Value of Your Product Describe the Value of Your Product
Connect This Value to Your Customer's Pain. Connect This Value to Your Customer's Pain.
Differentiate your product from the rest
Technical SEO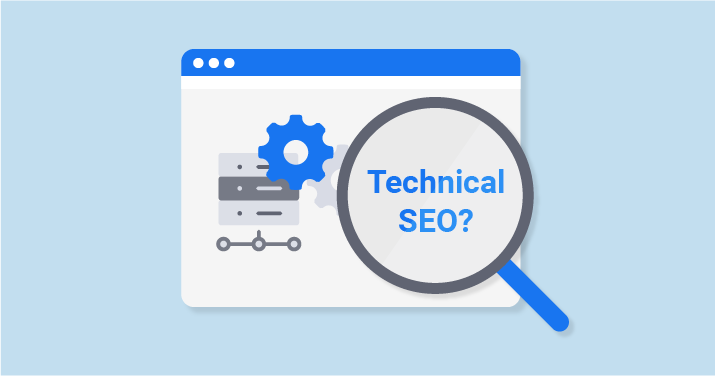 Technical SEO is the process of optimizing the technical aspects of any website so that it renders well on browsers and brings the best user experience, ultimately leading to improved organic rankings.
Your website should have a Flat, Organized Site Structure so that crawlers could easily index all the pages of your website. From an e-commerce website's perspective, it is more crucial to have a simple structure as there tend to be thousands of pages, each meant for a product.
Also, it would help if you focused on having a simple interlinking structure so that no page gets left behind. Tools like Screaming From and Ahrefs' site audit crawl your entire website and present a report to understand which pages you need to focus on and interlink to have the best SEO juice flow.
According to Google's report, XML sitemaps are the second most important source to discover URLs. The "sitemap" feature in the Google Search Console could help you analyze the sitemap Google sees for your site. Again, the GSC inspect could help you know which specific URLs are unknown to Google, and for pages that are indexed, you can see how Google renders the page.
Having duplicate content on your website or pages with very thin content can hurt your overall site's rankings. So it's worth finding and fixing.
Pagespeed is a factor that directly affects your site rankings. If you have website viewers in different parts of the world, you could use CDN(Content Delivery Network). Tools like Smush or Lazy load on WordPress could help you fasten your loading speed as unwanted images don't load simultaneously, thereby improving the overall user experience.
How to convert visitors into customers?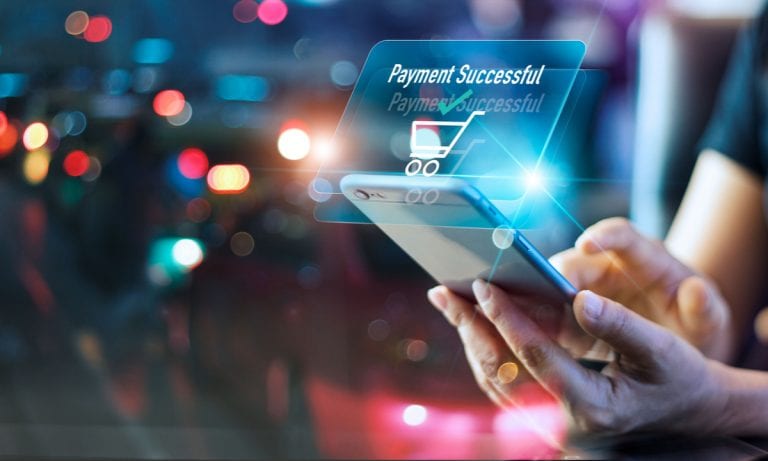 Once you have visitors on your website, it becomes essential for you to convert them into loyal customers for long-term business. Here are the steps you could take to convert visitors into customers.
Know your selling point. What sets you apart? What makes you different
On an e-commerce website, you need to create an accessible and intriguing interface for your customers. Beyond that, you should always have a differentiating factor to let your customers believe in you.
Focus on the Email list
Email lists are vital for the growth of your company. The digital world is competitive, and in the noise, probably, customers don't hear your voice every time. It is thus vital for you to create a path where you own your customers and talk to them whenever you want to.
Email marketing is one of the most prominent digital marketing channels, and people prefer communicating with brands through email. For each dollar spent, the average return on investment is 46$, and that is way more than any other channel.
Every time you have a new product in your inventory, you could email your customers or send them a discount coupon to increase sales. Email marketing is often overlooked. However, people don't realize that emails could be the best option to retain customers.
For example, if a person once visited your website organically, they liked your content, left the website, and forgot about you. It is a ubiquitous scene in the marketing world. Thus, to leverage the most out of your efforts, you must have a pop-up asking people if they want to subscribe or not. If they do like your content and want to hear from you more, then they would subscribe. And, in contrast, if they don't want to subscribe, they could quickly close the pop-up window. There is no harm in trying, and it is a win-win situation for both you and the visitor.


Conclusion
E-commerce SEO is vital for the growth of your business. You should follow all the on-page SEO steps while creating each page: unique content, optimized page, backlinks, technical SEO. Everything counts in ranking. Thus, if you are looking for SEO services online, then make sure that the agency or freelancer covers every topic described above. Also, it would be best if you were patiently looking for improvements in your website as SEO is a repetitive and time-consuming process. You could look up at CodeDesign for your e-commerce SEO needs.
Here is a complete guide on the latest revolution - Voice Search Optimization
CodeDesign is a leading:
- Amazon marketing agency, and
Feel free to contact us to see an unprecedented growth of your business.
---