Internet Advertising Agency VS Performance Agency:  Is there a Difference?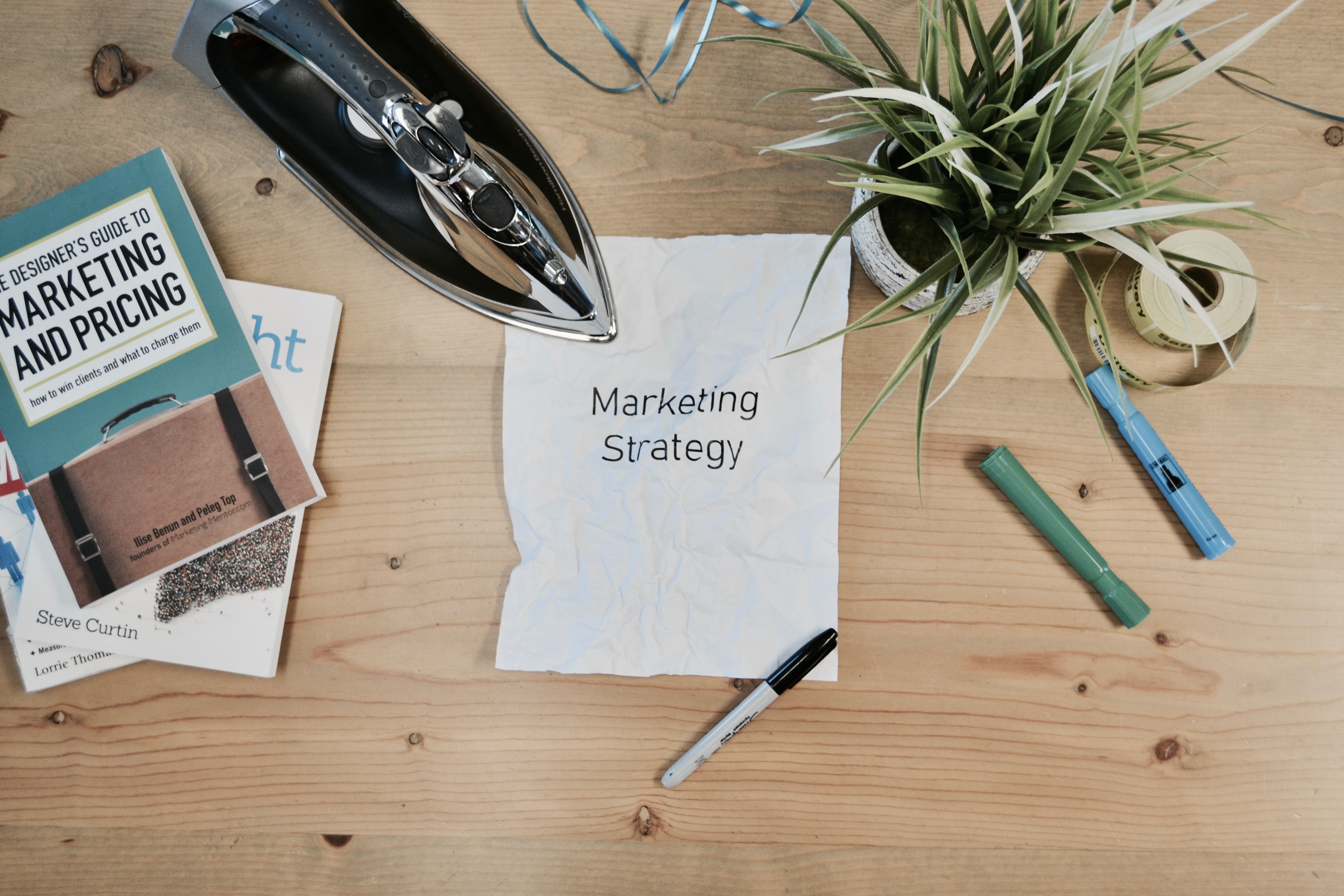 Source: Unsplash/ Campaign Creators
Is there a winner between these two marketing strategies?
Do they have any differences?
This article will explain both Internet Advertising Agency and Performance Marketing, what they are all about, and how you can use them in your business.
Let us help you decide which strategy fits more into your business.
What is an Internet Advertising Agency?
As its name says, pretty self-explanatory is marketing done on the internet.
Since 1990 the internet became a new thing, but still, no marketer enter the game because it was too new. Today, the internet has even taken the throne over other media such as newspapers, television or radio.
Internet Advertising Agencies do marketing worldwide with email marketing, social media advertising, display ads, native advertising, and more.
Since 2019 marketers are expecting that companies will spend more money on internet advertising.
Source: Youtube.
Advantages
It´s affordable: According to Seriously Simple Marketing, with the minimum amount of investment, you could reach an audience of 2,000 customers. This is perfect for small and big businesses.
Easy global engagement: Thanks to its virality, a good marketing campaign can make you viral all over the world.
Target your audience: Traditional marketing shows over the TV or on a big hoarding all over the streets. It doesn't discriminate against targets. Meanwhile, on the internet, you can be as specific as you wish. You buy shirts for people who are in their 20's and like rock music. Well, tools like ads will help you target that specific audience and get it to your business.
Retargeting: Have this happened to you? You are on Amazon, and you were curious about a toaster. Just look at it and then leave it. Next day, 3 recommendations of toasters on your feed. Is this magic? No, the internet and algorithms are retargeting you to make you buy their products. Retargeting allows stores or companies to keep in touch with potential customers.
Social media: With social media like Instagram, YouTube or Facebook, the relationship with your customers becomes more friendly, which makes them more loyal to your own services. Every social media platform can help you promote your services differently; you have to know how to manage them.
Measurable: With platforms such as Google Analytics, you can track all your internet marketing efficiency.
Disadvantages
High competitive: Due to its practical use, many businesses are competing on the web. Your main goal is always to compete for your target audience's attention, and for this, you have to take care of your customers' needs and keep offering new and quality services.
Analytics can be complicated: Keywords, predictive analytics, engagement and many other terms can be complicated for non-marketers. For this reason, you will always need a specialist who knows about marketing. 
Ad blindness: With many ads worldwide and web pages, users tend to ignore them. To handle this, make your banners more attractive for your target audience.
What is Performance Marketing?
Performance marketing is a term used in advertising for companies that only get paid once an objective is accomplished, for example, a sale.
It is marketing based on performance.
This is different from a social media marketing agency that takes care of your social media and gets paid for their services, no matter if the objectives were achieved or not. Obviously, you want to hire a company that achieves goals and also manages your social media.
What makes Performance Marketing different is that it´s a combination of advertising with new trends that help affiliates and retailers grow their business.
You could automate the customer journey with these top CRM tools in the market.
Source: Youtube.
Because of its goal-oriented payment, each client or retailer gets a special and specific campaign for their business, focusing on just one specific goal.
If Performance Marketing is done correctly usually is a win-win transaction for both parties, so the ultimate goal is finally achieved for the company.
This type of advertising has successfully reserved the traditional advertising proposition, as its only goal is tangible goals, not just putting content on the web with no results. Performance Marketing allows real-time measurement of return on investment.
With Performance Marketing, you can track and measure return on investment with just one click. Marketers measure everything from the cost of acquisition, new customers or average order value.
So if you pay for an affiliate once a goal is achieved, you can feel confident that your money is well spent since the publisher has already converted your target audience before you pay.
Even better, merchants get extra benefits for free brand exposure and targeted clicks along the way.
How Does Performance Marketing Work?
This type of strategy consists of four groups:
Retailers or Merchants.
Affiliates or Publishers.
Affiliate Networks and Third-Party Tracking Platforms.
Affiliate Managers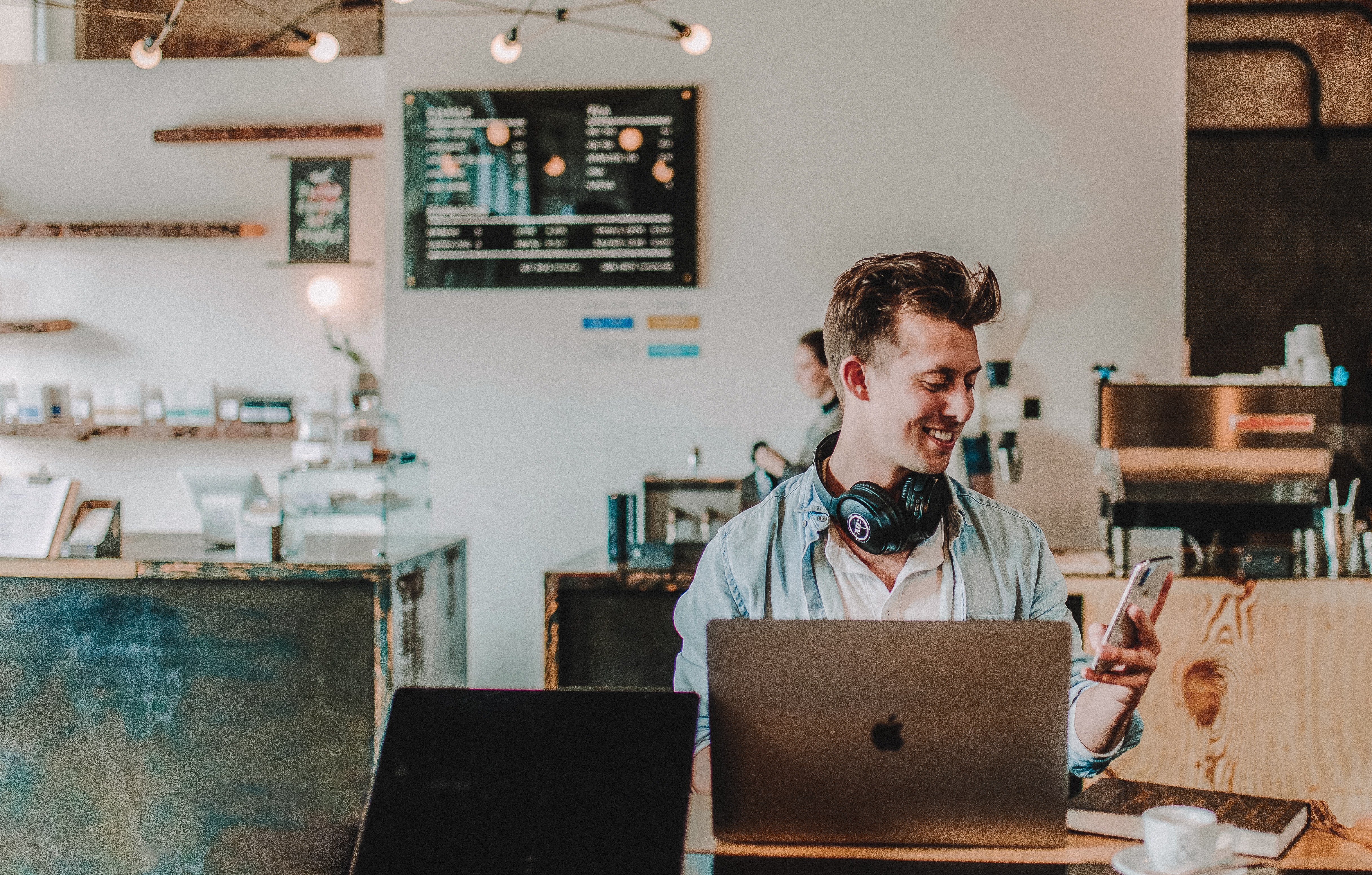 Source: Unsplash/ Austin Distel
Retailers or Merchants
Known as advertisers, these group looks to promote their products via a recommendation from someone notorious inside their community.
Retailers and e-commerce businesses use it in campaigns for fashion, food, beverage or sporting goods. A good example of this is brands like Nike that work with famous football players like Cristiano Ronaldo.
With social media, cinema and TV, many people tend to pay more attention to those supported by famous people they know. This can help to depend on the target you are aiming for, as you can applicate influencer marketing strategies that are pretty famous nowadays.
Affiliate programs work for those brands or businesses that are already established or have a strong presence in social media, so you should first have the popularity to start using this strategy successfully.
These programs have affiliate partners that produce a return on investment in exchange for traffic generation and exposure.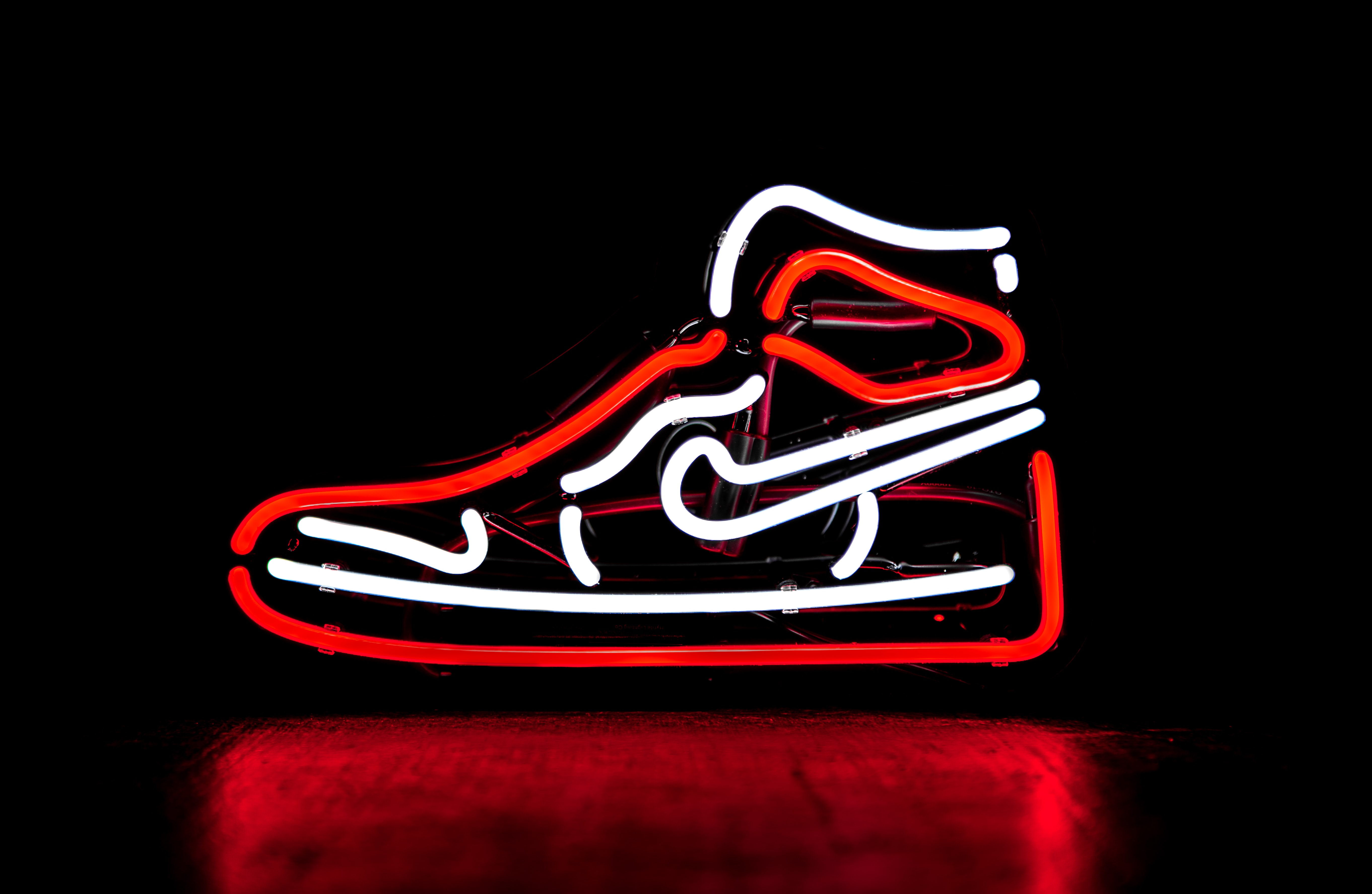 Affiliates or Publishers
An affiliate or publisher is a marketing partner for performance marketing. This strategy is done in coupon websites, product review sites, online magazines, blogs.
One of the best affiliate programs you can use in your business is coupon and loyalty because it can drive your sales with lower commission payouts.
But remember that if you are going to use affiliate marketing, it is imperative to have a strategy behind your efforts.
Let's take influencers as an example again. If one sports influencer is going to promote your shoes, he must explain his experience, show what he can do with the shoes and have a good communication strategy with your business.
In this way, you keep gaining more new customers and have a good relationship with your affiliate or publisher.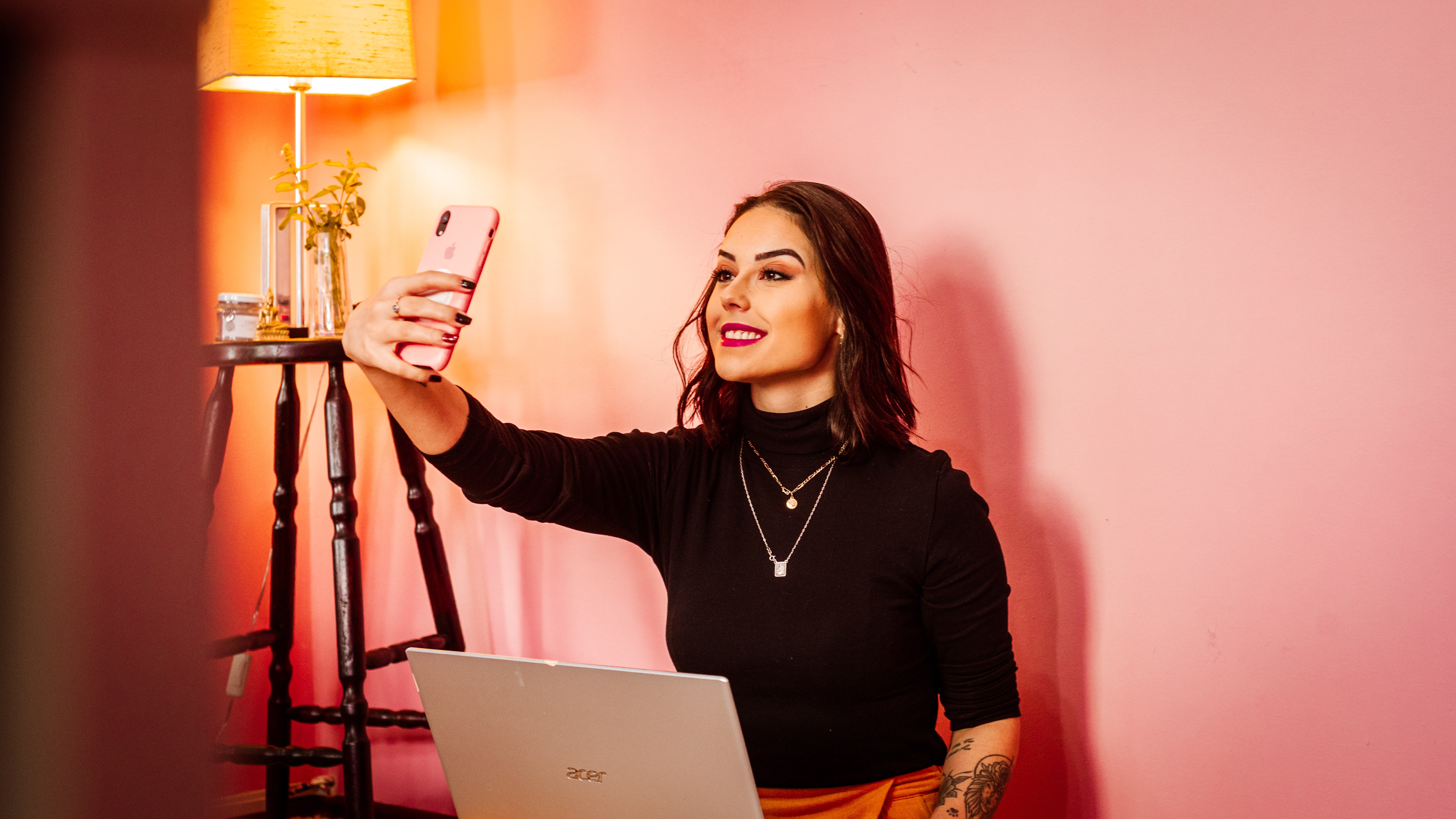 Source: Unsplash/ Mateus Campos
Affiliate Networks and Third-Party Tracking Platforms
Affiliate networks offer a one-stop-shop for tools like banners, text links, product feeds, promotions and payouts. This is crucial for the merchant/affiliate partnership.
With these tracking platforms, merchants can create strategic commission structures, send newsletters and handle any return.
These platforms help merchants and affiliates to keep track of leads, clicks and conversions.
Partnerize, Commission Junction, HasOffers and AWIN are some examples of leading affiliate networks and tracking platforms.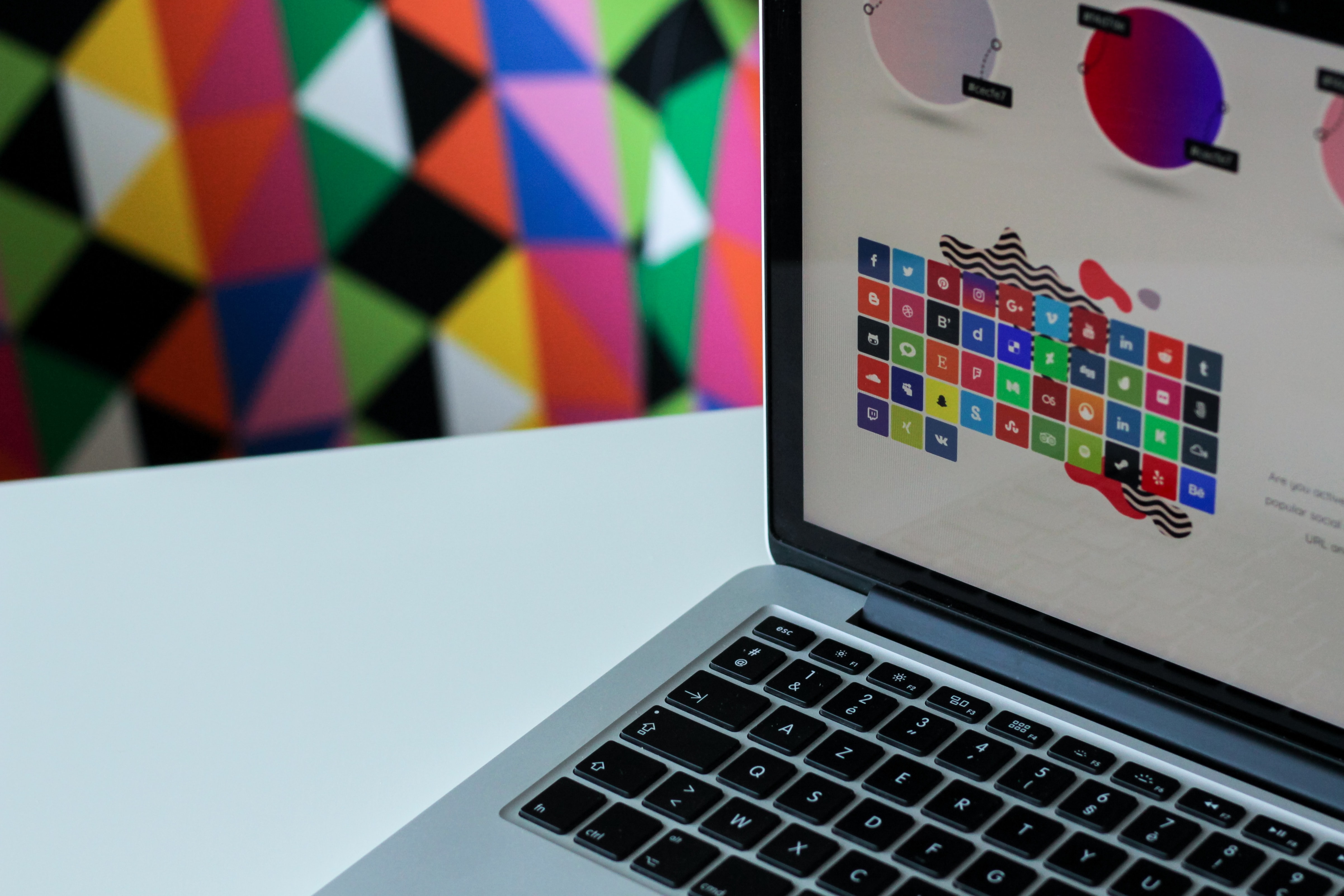 Source: Unsplash/ Norwood Themes
Affiliate Managers
Also Known as Outsourced Program Management Companies, these are considered the main conductor between merchants and affiliates.
If you work with an experienced affiliate management company, your brand can scale its performance marketing program in a more competitive way and with a faster, higher return on investment.
With affiliate managers, you have a complete team or agency taking care of many different tasks. With many professionals working on your project, they can support your company with partner recruitment, growth strategies, content creation, campaign management and long-tail program optimization.
Source: Youtube.
Among the ways to pay for performance marketing, you can find:
Pay Per Sale / CPA (Cost Per Acquisition)
Pay Per Lead: you pay every time a form with customer information is received, which is a non-cash conversion as the important part are the potential customers.
Pay Per Click: you pay every time your ad or publication is clicked.
Pay Per X: in this model, the "X" represents any customer's goal.
Is there a Difference…?
Performance and Internet Marketing have some clear differences between them.
On the right corner, with Internet Advertising, we have a tactic that focuses on going through all corners of the web to advertise your brand to new audiences. Its tactics are well known and seem to get good results when it is done right.
On the left corner, we have performance marketing, a straight-to-the-point strategy whose ultimate goal, both for marketers and customers, is the final result. There is no middle point, and if there are no results, there is no money end of the story.
As marketers, it is important to know that there is no big winner among these two because it's more important to know how and when to use this type of strategy correctly.
While performance can get you some good news, it is always important to manage an internet marketing agency as it keeps track constantly of all our marketing strategies.
Learn from every marketing strategy, and your company will be on its way to success! You could also try these ten chrome plugins for marketing assistance.
What marketing strategy do you want us to talk about?
See you in the next article!
CodeDesign is a performance digital marketing(internet advertising agency) and Amazon agency. We help clients worldwide in creating a digital marketing strategy and optimizing how they use digital marketing channels. For Amazon marketing, we help vendors and sellers in Amazon listing optimization and creating an  Amazon marketing strategy.
---