5 Tips why your E-Commerce Should Accept Bitcoins?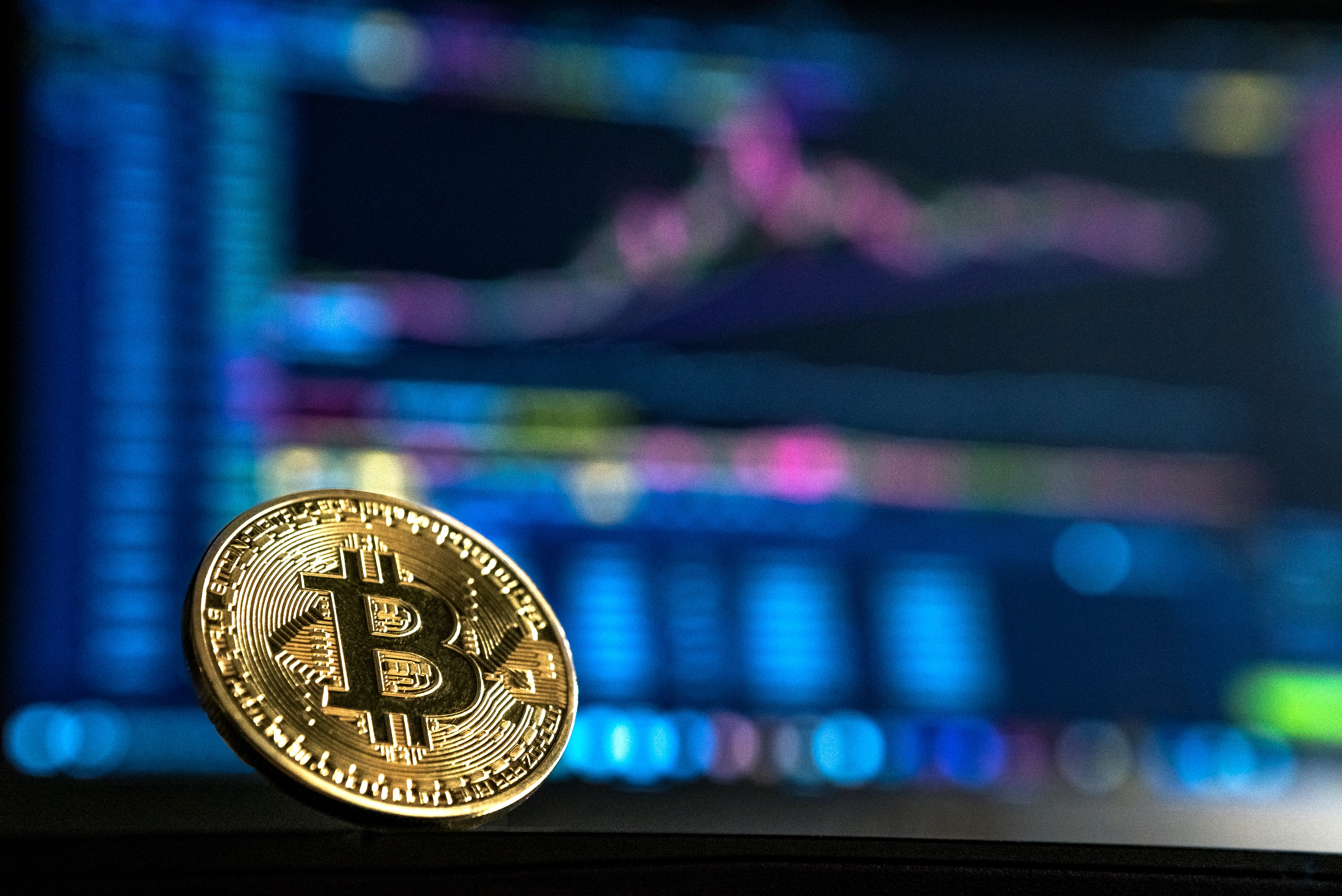 Source: Unsplash/ Andre Francois
"Hello, can I pay on bitcoins?"
Have this happened to you? If so, do you accept bitcoins in your E-Commerce?
Internet is constantly evolving, and with it, many areas of the economy have followed its lead, bringing to the game a new cryptocurrency: Bitcoin.
Our society still has a deep connection with physical money, and it makes them feel wealthy and successful when they have a big amount of dollars in their wallets. But you could imagine that if you could virtually save all your money, everything would be more comfortable for your economic life.
Although you may be unfamiliar with bitcoin, this cryptocurrency has advantages for customers and business owners since it is safer and faster than other method payments like credit.
Bitcoin doesn't rely on government or central banks; instead, it is managed via a blockchain network. This online ledger keeps track of all your transactions, so they are recorded safely.
Owners of virtual stores are getting more interest in bitcoin because it's a dynamic technology changing the way payments are made. More customers are engaging with this type of method of payment.
So, should your E-commerce accept bitcoins?
Yes, and we will give you 5 reasons why.
Instant Payment
You want to get your payments fast, and you don't want to wait a week to get the sweet money you earned or have to face that your bank has declined a transaction. Even worse, you wouldn't want to discover that your PayPal account has been blocked.
Sometimes with credit cards, your funds can be locked up for a week or more. This can be annoying if you have any other debts or products you have to pay.
With Bitcoin, this will not happen as this technology makes every transaction instantly, so no worries about when you will get your money.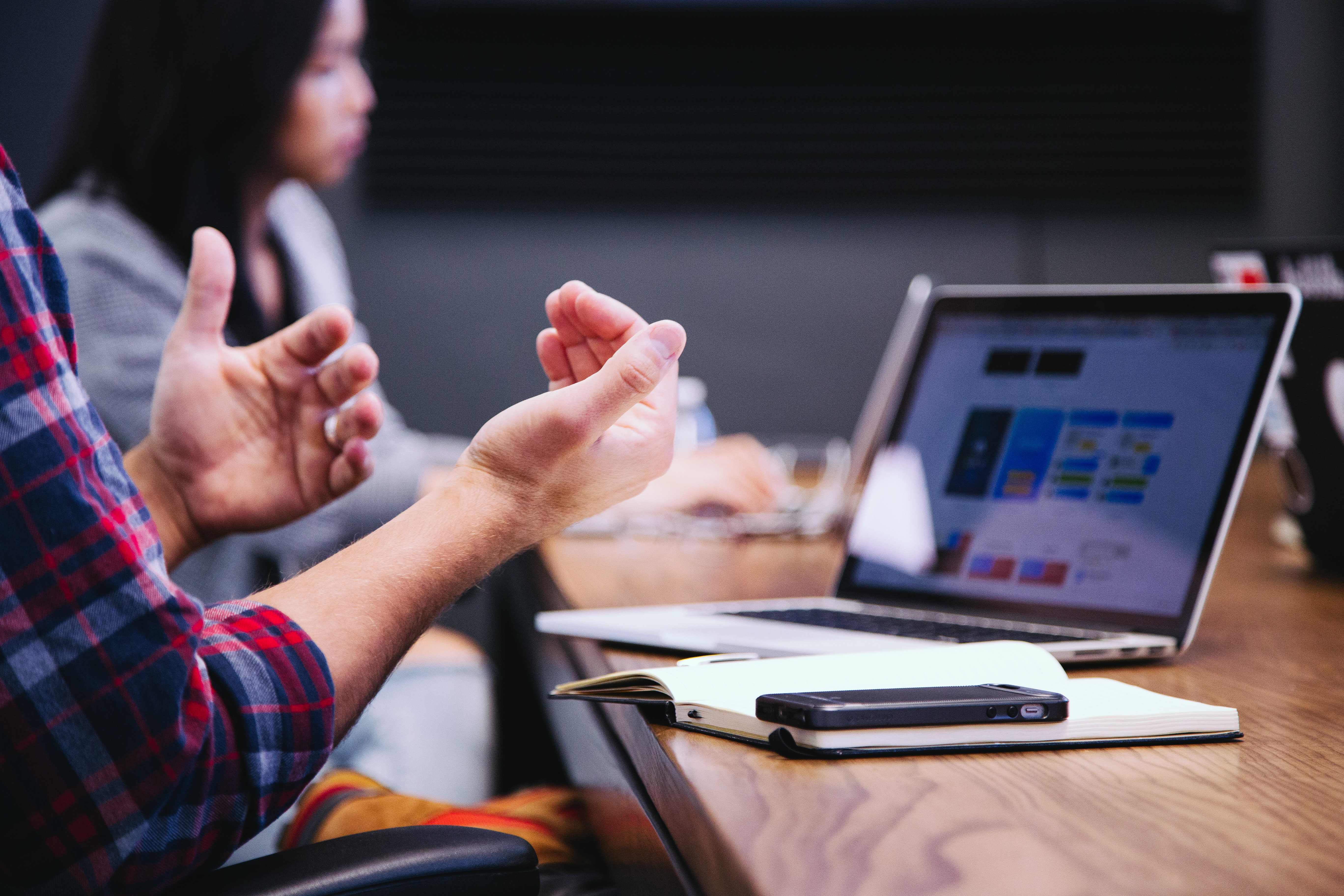 Bitcoin Will Help You Get More Customers.
Bitcoin is getting more popular. Thus, a good number of customers are starting to use bitcoin to pay for goods and services. If you accept the digital currency, the chances are that these customers will choose your E-commerce over the other competitors that are still on the past method payments.
According to an E-commerce Guide article, most bitcoin users fall between the ages of 25 and 44 and are predominantly male. In the future, this number probably will keep growing.
If you want more information about this, we show you the demographic information of users that visit bitcoinx.io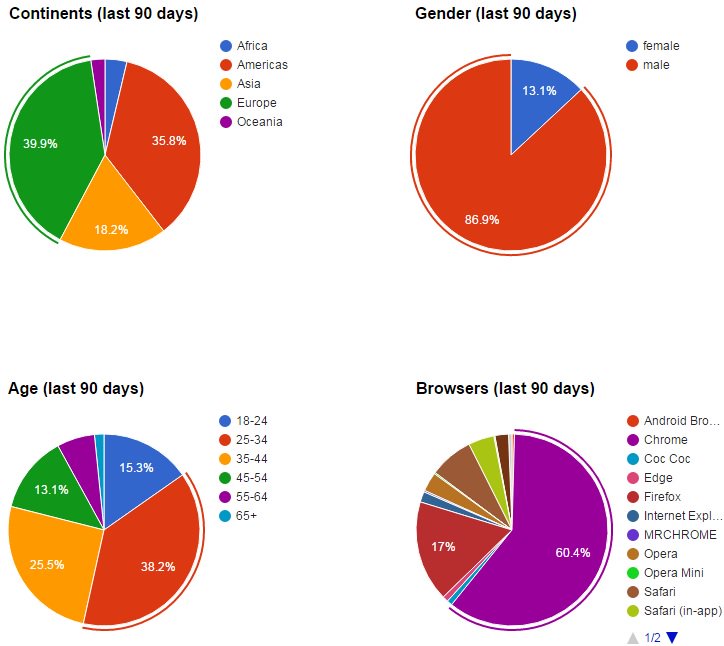 Source: Bitcoinx.io
Low transaction fees and no chargebacks
Bitcoin not regulated by governments or financial institutions. It is a payment between seller and buyer. There are no holds on your funds with no middlemen, and even better, if there is any fee for processing Bitcoins, they are lower than the ones applied for credit cards.
David Cox, CEO and founder of Liquid VPN, says that "An e-commerce site can find trustworthy Bitcoin processor for as little as 0 percent low sales volume up to 1% higher volume sites."
For this reason, experts think that Bitcoin or another blockchain currency will soon become the first engine driving E-commerce to the next step.
With bitcoin, problems like chargebacks don't happen as its instant payment method doesn't permit any confusion.
Sometimes credit card owners complain about purchases they didn't receive, or even worse, a purchase they didn't even buy. This can happen if the card owner fell victim to identity theft and the purchase was never authorized.
If a chargeback happens sometimes, the credit card company withdraws your money for a transaction from your merchant account to the customer´s, and it comes with a painful chargeback fee. Usually, it is about $15 each.
Source: Youtube.
Bitcoin is More Reliable
With bitcoin, the customer always comes first, which doesn't happen with banks and financial institutions.
Bitcoin allows your business to have full access and control over your finances as no entity governs it.
As mentioned before, you can send receive payments instantly with bitcoin, which allows you to see your budget updated. You can run your business without a problem as you don't have to follow regulations made by financial institutions.
This is helpful for small businesses that need to engage themselves in the global e-commerce business.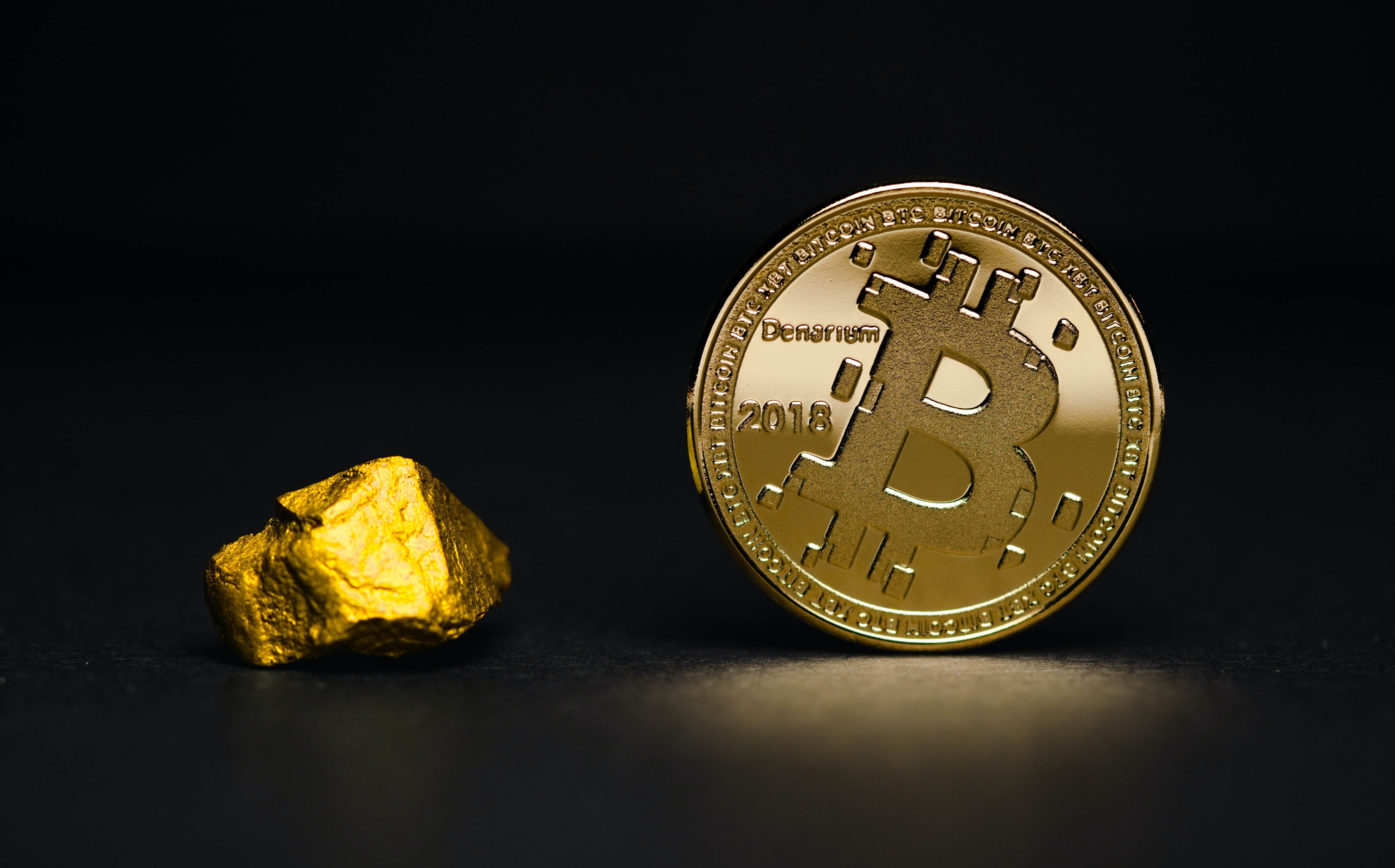 Source: Unsplash/
International payments
Usually, e-commerce and retailers don't have the chance to sell their products internationally because of annoying and complicated cross-border transaction fees. With the help of a bitcoin payment, this won't be a problem anymore, as its popularity is going global, which makes cross-border payments faster, easier, and the best one, cheaper.
The director of business development and strategy at Coinbase, Adam white, says that " "Bitcoin breaks down all of these invisible borders that previously existed. When you accept Bitcoin, you can accept payment from anyone anywhere in the world at the speed of an email."
Wedbush analyst Gil Luria has told The New York Times that the digital currency's lower transaction fees can save retailers up to 8 percent if they operate internationally.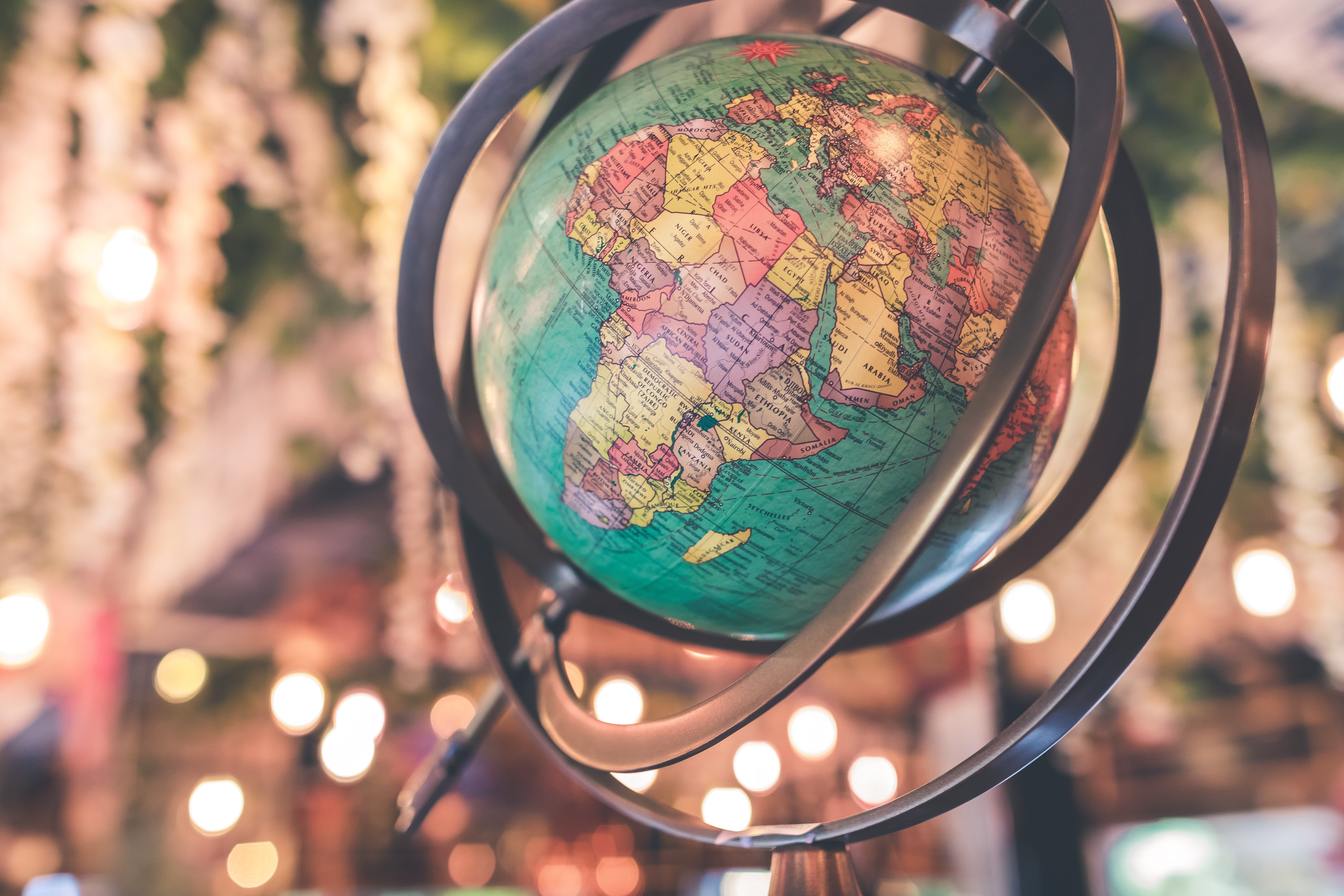 Source:  Unsplash/  Artem Beliakin
Start Taking Bitcoin Payments
Approximately 80,000 businesses accept bitcoin, so why don't you try it? Let us show you how to start at it.
The first step you got to take is to integrate your e-commerce with a Bitcoin payment processor. Many E-Commerce platforms already come with this integration, so it should be easier to set up bitcoin.
Magento has options such as Bitpay and Coingate. If you own a Shopify store, you can use Coinbase, Dwolla, Bitpay or GoCoin for bitcoin payments.
Whatever the case may be, you have to look for the best option for your e-commerce. Some e-commerce platforms like Magento come with a bitcoin processor integration in the platform's marketplace to make it easier for you.
For Shopify users, you may need to find your e-commerce store's help documents to accept bitcoin payments.
For any other questions, you can find an e-commerce solution provider. Just contact your account manager and get the details about integrating the Bitcoin payment processor for your platform.
Source: Youtube.
Disadvantages of Bitcoin
Although we can assure you that bitcoin will get bigger in the future, that doesn't mean it doesn't have its own problems.
First, you have to know that bitcoin is market-driven, so that this cryptocurrency value can be volatile. In case you are risk-averse and aren't fond of uncertainty, then maybe you shouldn't try bitcoin payments on your e-commerce.
But if you consider yourself a more "old school" person, there is no problem as you can convert bitcoin to your local currency. If market fluctuations are something you are not comfortable with, you can choose to sell your bitcoin as quickly as possible to keep your money safe.
Source: Youtube.
Conclusion
Bitcoin is something most people are still doubtful about, probably because they don't know it enough. With time and popularity keep growing, it will be a reality in every store or e-commerce.
For digital platforms like e-commerce, it is a pretty good idea to start accepting virtual cryptocurrencies. Remember that it has value, and it can bring you new customers who are into bitcoins.
But we must make clear that bitcoin shouldn't be your unique method of payment. That would be a huge mistake. 
Dollars or euros are still the mainstream payment method, and if you are starting with your business, it is not a good idea to accept bitcoins. Instead, bitcoin payment should be just another option of all your method payments.
Compared to credit cards, we have seen that bitcoins offer some commodities and benefits that the other one doesn't have. It even has savings advantages for your company since taxes are not that high.
Bitcoin allows you to be free of financial industries, which sometimes have too many traits that make managing your money a nightmare.
It is just a manner of time to see what could happen with this cryptocurrency. Until that point, we will be right in offering you the best advice to manage your digital marketing and telling you what the news is with bitcoin. 
Social Media could help you flourish your business. If you use Amazon to sell products, you would love these Amazon listing optimization tricks.
Tell us, have you used bitcoins?
Does your e-commerce platform allow bitcoin payments?
Tell us in the comments, and until next time have a wonderful day!
CodeDesign is a performance digital marketing(internet advertising agency) and Amazon agency. We help clients worldwide in creating a digital marketing strategy and optimizing how they use digital marketing channels. For Amazon marketing, we help vendors and sellers in Amazon listing optimization and creating an  Amazon marketing strategy.
---