Event Marketing: The ultimate guide with 75 strategies in 2022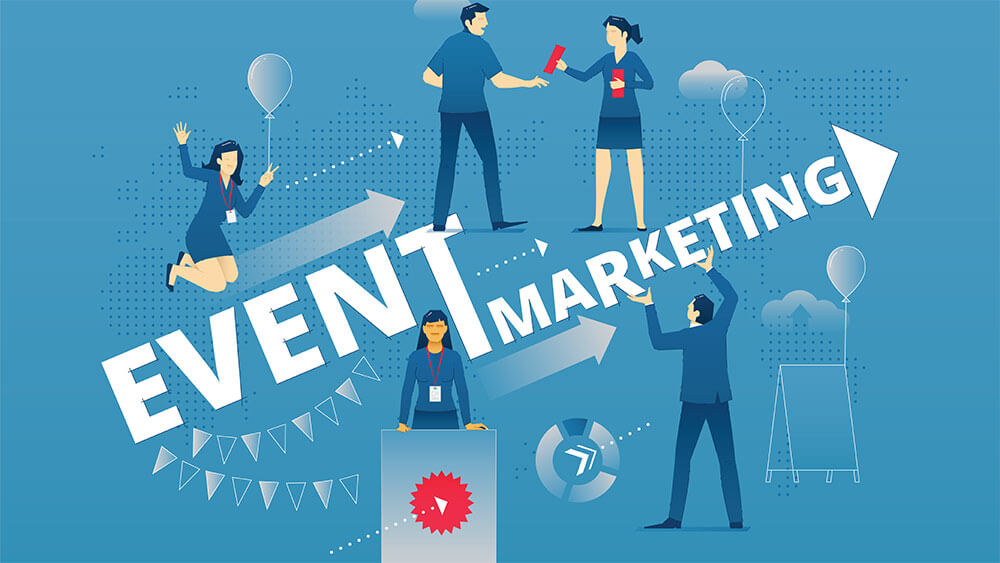 Event Marketing
Event marketing is the process in which brands focus on developing a scheduled physical event, exhibition, or presentation to promote their product, service, or cause. It is very helpful in creating profound customer relationships and spreading virality and word of mouth about the product in a given location.
The best event marketing strategy is the one that is combined with digital marketing.
You could work with us, the leading digital marketing agency to assist you in digital marketing.
Event marketing is a broad term. For some, it refers to the promotional plan for an event, and for others, it refers to the strategic use of events to market effectively. The most successful marketing campaigns have a clear idea of who they're trying to reach and what their target audience wants. If you don't understand your audience, you can't connect with them, and if you don't connect with them, your marketing efforts will fall flat. Start by identifying the channels that most effectively reach your target audience. Networking with the right people is key. Build relationships and use untapped opportunities. 
The best strategy to run a successful campaign is to put a plan. Unless you have a plan in place, your marketing campaign will likely fizzle not long after launch. If you decide to design, launch, and promote a marketing campaign for your business, you need to spend time putting together a strategic plan that will help guide you through various phases of your marketing campaign.
You should include in your plan: a promotion or content calendar, information about your target audience, your goals, email templates for reaching out to people, a breakdown of phases (design, pre-launch, launch, post-launch, etc.), a list of people who will help you get the word out about your campaign, your budget, any tools you intend to use, and more.
1. Promote your event by going live on Facebook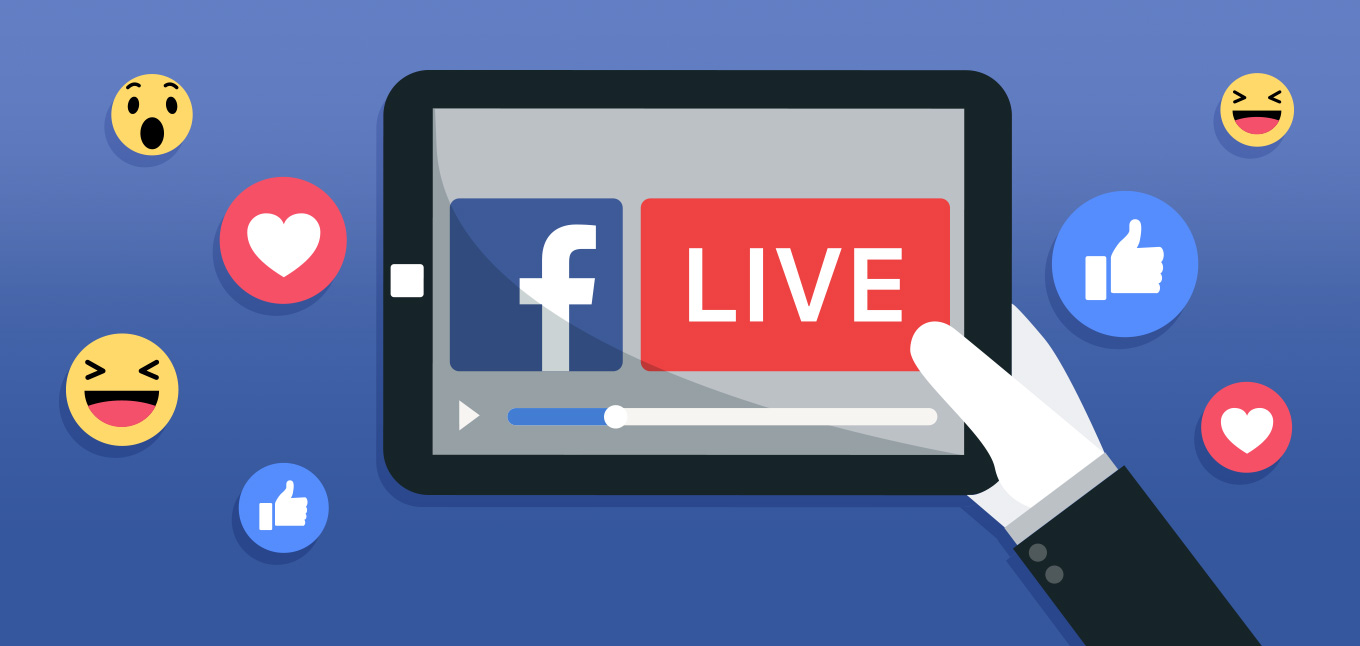 Facebook live

Facebook is a great space and platform to get the word out about your event. The Livestream feature is a new trend in event marketing where you have direct interaction with your target audience and invite them in. You can use this as an opportunity to give your audience a peek into what lies ahead and make a compelling pitch about why attending the actual event is something that they don't want to miss(Courtesy: (Sergey Nikonenko of Purrweb).
Social media marketing is not only one of the cheapest ways to get a brand out to a vast majority of the audience, but it is also one of the most effective digital marketing funnel.
2. Focus on email marketing
email campaign 
In my experience, this is one of the most effective ways to boost attendance at your event. However, you need a carefully considered strategy to get the most out of it. However, before hitting the send on the first email, you should develop a messaging plan so that each email has a unique value proposition. You need to pay attention to timing, subject lines, content, CTAs and personalization. Make sure to analyze email optimization and analyze the success of each email so you can make ongoing improvements throughout your campaign.
Here is a guide for PPC real estate marketing.
Here is a guide on B2B branding.
3. Use Connections or Influencers to build meaningful relationship with the potential customers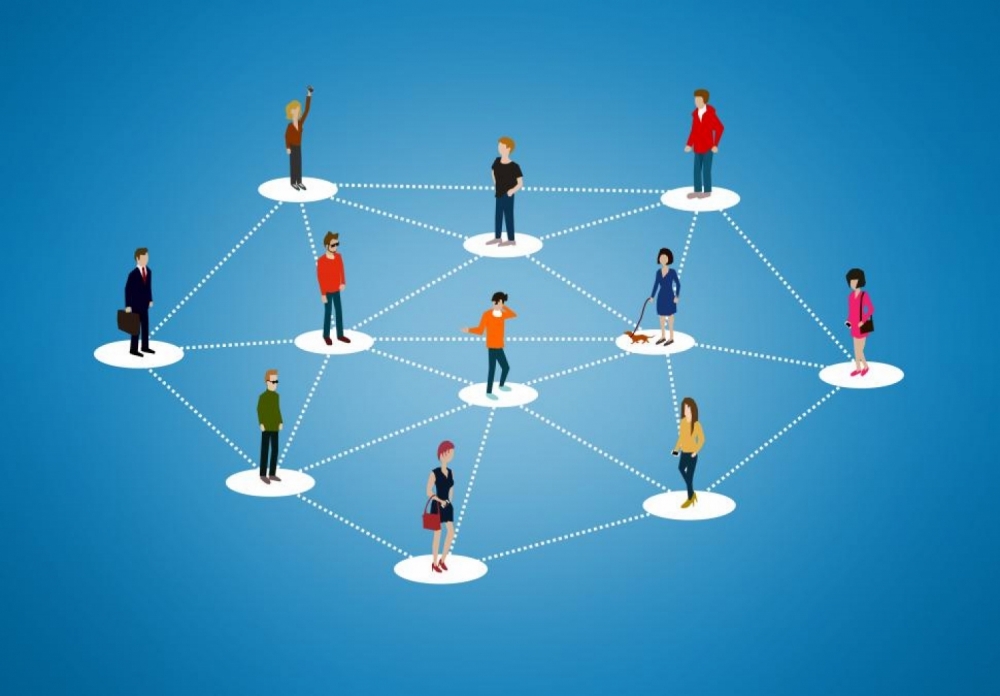 Use your connections to spread awareness about your event marketing campaign
Even the universe is expanding, but our world is getting closer daily. Everyone knows a person who further knows a person of interest. Find that person in your circle, and if you can't find a person, just find an effective influencer who already has your required audience to spread awareness about your event. It would help if you started reaching out to that person of interest or influencers before your event to find your capital audience. This can help you market your event from the beginning(Courtesy: Stephen Curry of Cocosign). 
Here is a complete guide on voice search optimization.
4. Referrals could be a great option to spread free word of mouth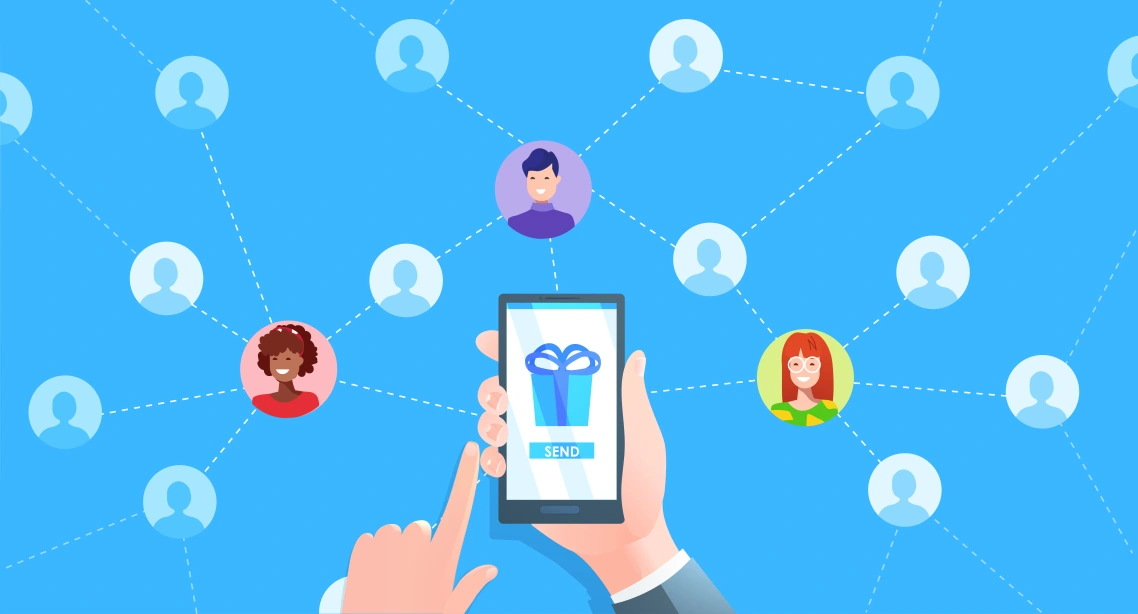 referrals could boost your event marketing campaign
Most organizers focus on traditional marketing and free hacks but forget about the word of mouth that has the most capability of gathering an organic audience. Reach out to your potential attendees and motivate them to market on your behalf by offering them to become an affiliate with your referral system.
Read this guide on PPC campaign strategy.
5. Leverage on Technology
the-role-of-virtual-event-marketing
Technology has changed event planning, and the right technology can help you produce an exciting, personalized experience. You can use established and emerging technology to ensure that the marketing is up to the expected standards. The platform you choose determines whether you reach the right audience or not.
You can market the event on social media or other platforms, but you must ensure that the message and timing match your intended audience. Additionally, ensure that the content you create is relevant and can be freely shared. The audience can help you to market the event for free(Courtesy: Harriet Chan of Cocofinder).
6. Measure Progress
measure progress
To help you adjust and improve the campaign, you will look at the data to compare the successful methods against those that don't succeed. Some of the metrics include social media engagement and web analytics. It is also good to test the ideas before implementing them as a strategy to save you from wasting time and company resources.
Another component to analyze is the source of your sales. Look at the demographic information of your customers, including age and gender. For instance, if you notice that most of your customers are ladies aged above 45, you may reduce your marketing efforts on platforms that consist mainly of people in their youthful years. If you run e-commerce, here is how to track your e-commerce conversion rate.
7. Ensure that you leverage giveaways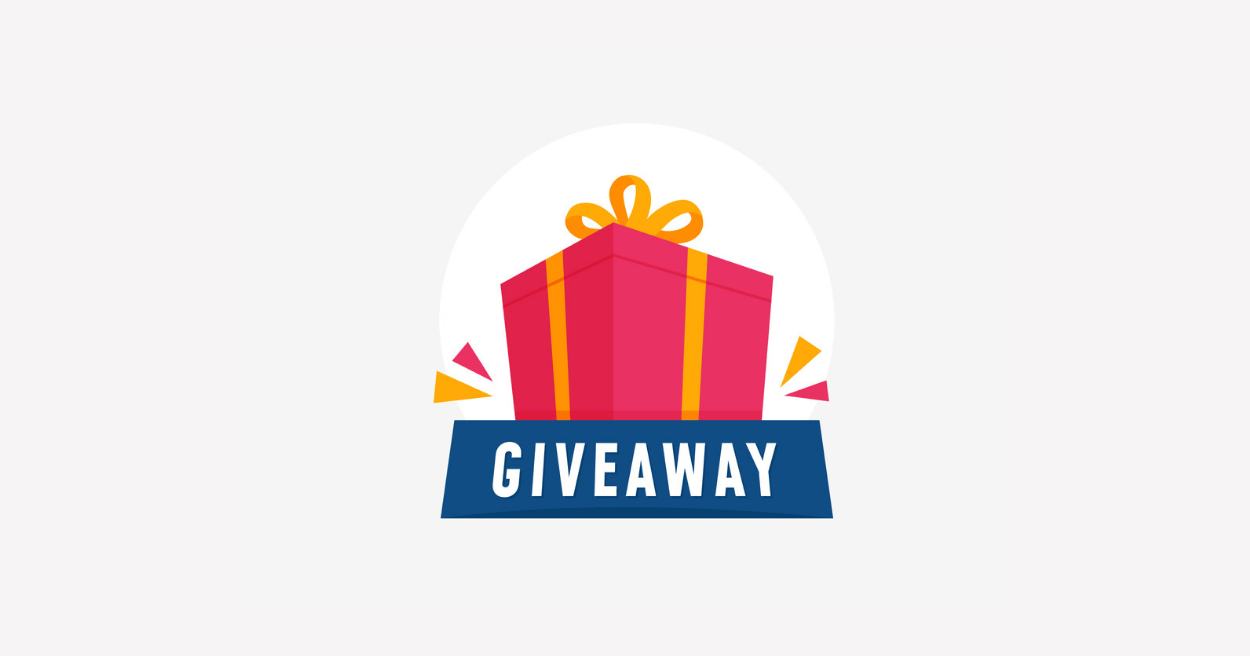 giveaways
Create a sense of urgency by offering a giveaway as part of the event marketing campaign. Another option is to create a contest for the best costume or best team name(Courtesy: Austin Dowse of Aimvein). 
8. Food and Drink Giveaways
If you are hosting a physical event, rather than a virtual one, it becomes a necessity for you to keep your visitors excited. Another fun way to increase awareness and participation at your next event is to offer food and drink giveaways at your booth. Offerings like bottled water, candy, or even light snacks can be used to draw attention to your brand and get people talking about it on social media after the event has ended.
9. Hosting contests could make the event a remarkable one for your audience
You can sponsor a contest that encourages people to enter into a drawing in exchange for filling out a form with their contact information so you can reach out to them later on down the line. It is one of the most effective forms of event marketing because it gives you control over how you want your business to stand out in front of your potential customers and bring loads of leads in the future.
Learn to create a PPC marketing campaign in 2022.
10. Try not to Underestimate What Social Media Can Do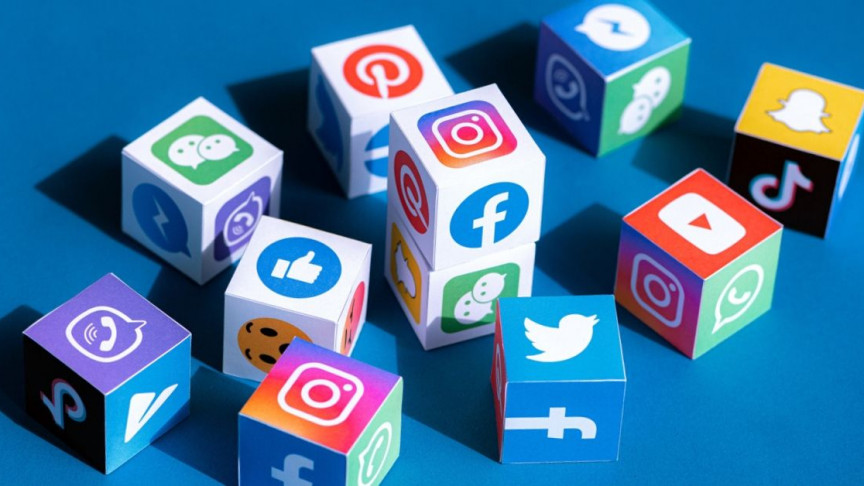 Leverage social media
With the ever-changing algorithm and the introduction of newer and more sophisticated options on social media that lets you narrow down your target audience based on a number of factors like behavior, demography, past-actions, location, etc., you get a full control over who you want to target, and how do you wish to target them.
Ensure that you actively promote your event on social media with your followers to spread a sense of excitement and awareness to the fellow customers. Social media, in today's world can't be ignored no matter what. 
Expert companies such as CodeDesign use every tool to build the best marketing campaign. They need to keep up with the latest and best digital technologies to do so. Codedesign has a physical presence in Lisbon, Zurich and Manchester, but we consider anywhere there's WiFi to be our digital office space.
11. Narrow down your target audience
With the advancements in technology and the mass adoption of internet and social media, almost everybody is on the internet looking to communicate with other people and consume the digital ads meanwhile. While this is extraordinary, it additionally implies that it's simpler to have your message lost in this competitive atmosphere, where every brand is trying hard to reach their audience. So how would you make a solid online media system that will assist you with building client connections and brand reliability with your main interest group? In the first place, you'll need to discover who your crowd is, the place where they're from, when they're on the web, and which channel they use.
In simpler terms, you must create a customer persona, which is an imaginary representation of your potential client. It helps you understand more about your audience, their thought process, and how would they like to consume the media.
12. A robust content strategy is a MUST for event marketing
Have a dedicated event site or landing page with rich content - speakers info, schedule, footage from previous events, booking facility, etc. You can create anticipation by encouraging people to 'Save the Date' and having a countdown clock. If there has been an event before, UGC (user-generated content) of previous attendees will provide that social proof to drive attendance. You can repurpose all content on social and email. Engagement with industry movers and shakers and providing content for event speakers to share on social media is key to help generate interest, as are paid social ads targeting your desired audience leveraging rich and dynamic content to generate FOMO showcasing footage from previous events and feedback from past attendees.
Draft a press release for relevant media to get coverage and get journalists and bloggers to attend. Go Live on social media in the run-up to broadcast information about the event. Go live on the day of the event, real-time updates on social media and behind the scenes footage. When the event has finished, send an email to all registrants with a summary of the day and for those that attended, thank them for coming and get their feedback on how the event went. This will feed into how you can make improvements for the next event and provide content for you to use in the future(Courtesy: Joanna Steele of DimaxDigital).
13. Focus on data collection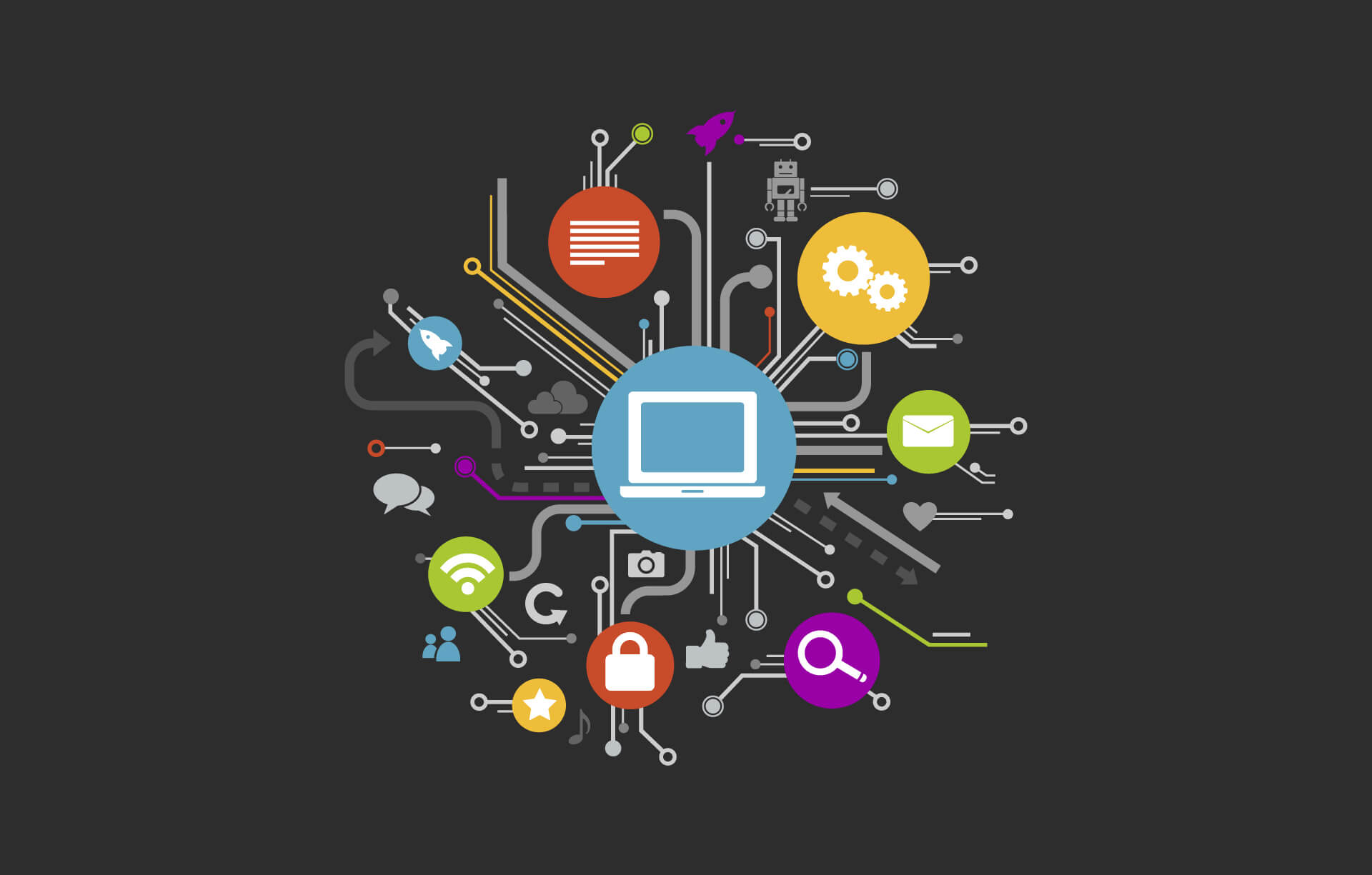 collect data
The size of your database dictates the power of your event's marketing. The bigger and better it is, the more tickets you will sell. With this in mind, I recommend focusing all your effort on gathering as much data as you can. You could do so by:
Running awareness ads on social media ask people to subscribe to get early access to tickets and discounts.
When running an event marketing campaign, your goal is to get as many people to register as possible– and the sooner, the better. To encourage this, run early bird discounts. These work by staggering ticket sales to go up in price as the event gets closer. The earlier people purchase tickets, the lower the price. It creates spikes in ticket sales and tends to sell more tickets faster. 
Running competitions where you have to follow us and give us your email to enter.
You can then use this data in email marketing and retarget with conversion ads. To push the data to convert, offer them something of value - be it an early bird discount which is only available to your subscribers or a specific percenatge off tickets if they buy before a certain date(Courtesy: Henry McIntosh of 2112 Marketing).
14. Conduct a Market Analysis
Any good marketing strategy relies heavily on research. The online reports could be a good place to start your study. During your study, identify target consumer's buying behaviors in your industry, market size, market growth, and current trends. Good marketing strategy research would also help you narrow down your target market in a perfect world. A restaurant's target clientele, for example, could include families, baby boomers, late evenings, or married commuters. You can adapt your marketing message to appeal to this population by focusing on one area, such as date evenings. 
Sketch out the sales funnel that current customers use to make purchases from you if you're already up and running. Determine which sales and marketing approaches are effective and should be tweaked or abandoned(Courtesy: Andrew Priobrazhenskyi of DiscountReactor).
15. Create marketing objectives
Use your research to outline your marketing goals once you have a firm understanding on your target demographic. You should align your marketing goals and objectives with your entire business objectives. A marketing goal can boost website traffic, lead generation, social engagement, or conversion.
16. Research about your target market and dive deeper into the subject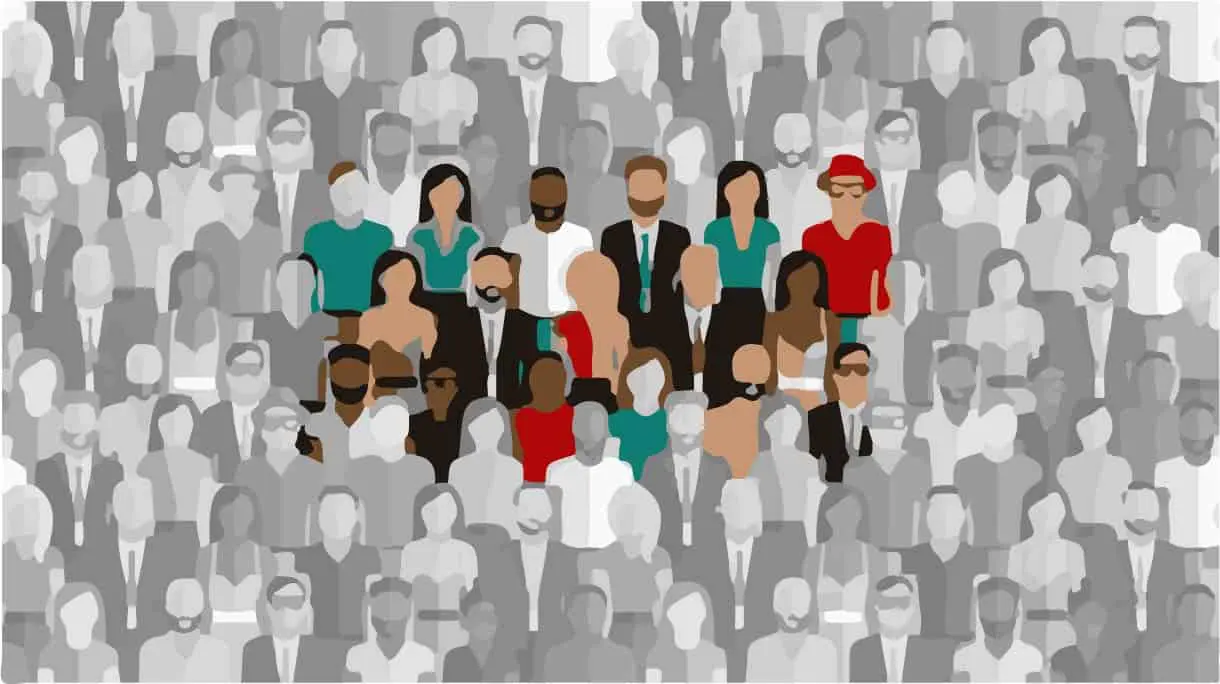 target market
After you've narrowed down your target market, the following step is to learn more about who makes up that market. Creating a successful marketing plan requires precisely characterizing the people you want to contact and convert to paying clients. Determine the demographics, demands, and preferences of your target audience. This stage will influence the techniques and channels you use and the material you create, and the tone you use. 
It also aids in the identification of your customer's journey and key touchpoints. Before making a purchase, the buyer's process is referred to as the customer journey. It usually entails being aware, thinking about it, making a decision, etc. If possible, create a buyer persona and consider the various venues and ways your brand could interact with your target customer(Courtesy: Gerrid Smith, CEO & Founder of Property Tax Loan Pros).
17. Make use of Customer Relationship Management (CRM) 
Once you've established a steady stream of clients, CRM is critical to keeping them loyal. Fortunately, several marketing software options can handle CRM for your company. Marketing planning software lets you retain marketing activities in-house while reducing marketing costs. If you're on a restricted budget, consider simple and cost-effective activities like offering warranties and return policies to keep existing consumers delighted and confident in the product's quality after purchase.
18. Establishing a Budget should be the first idea
Paying a tiny charge to net people who could use your product or services and bring higher lifetime value is well worth the effort and expense. As a result, a marketing budget is an essential tool for your company at any stage. For your marketing strategy to succeed, you must commit both time and money. When building a budget, prioritize methods that pay off in the short and long term, and designate an adequate budget for such initiatives. 
Establish a metric for measuring success for each action. Monitoring KPIs with each campaign will keep you on pace to provide a satisfactory ROI, especially if you're working with a limited budget. It also helps you determine when to swap gears to avoid a loss or a low return on investment. Expect to spend more money initially, take it as an investment for the growth of your business rather than an expanse(Courtesy: Gavin Johnson at Evking).
19. Make a content schedule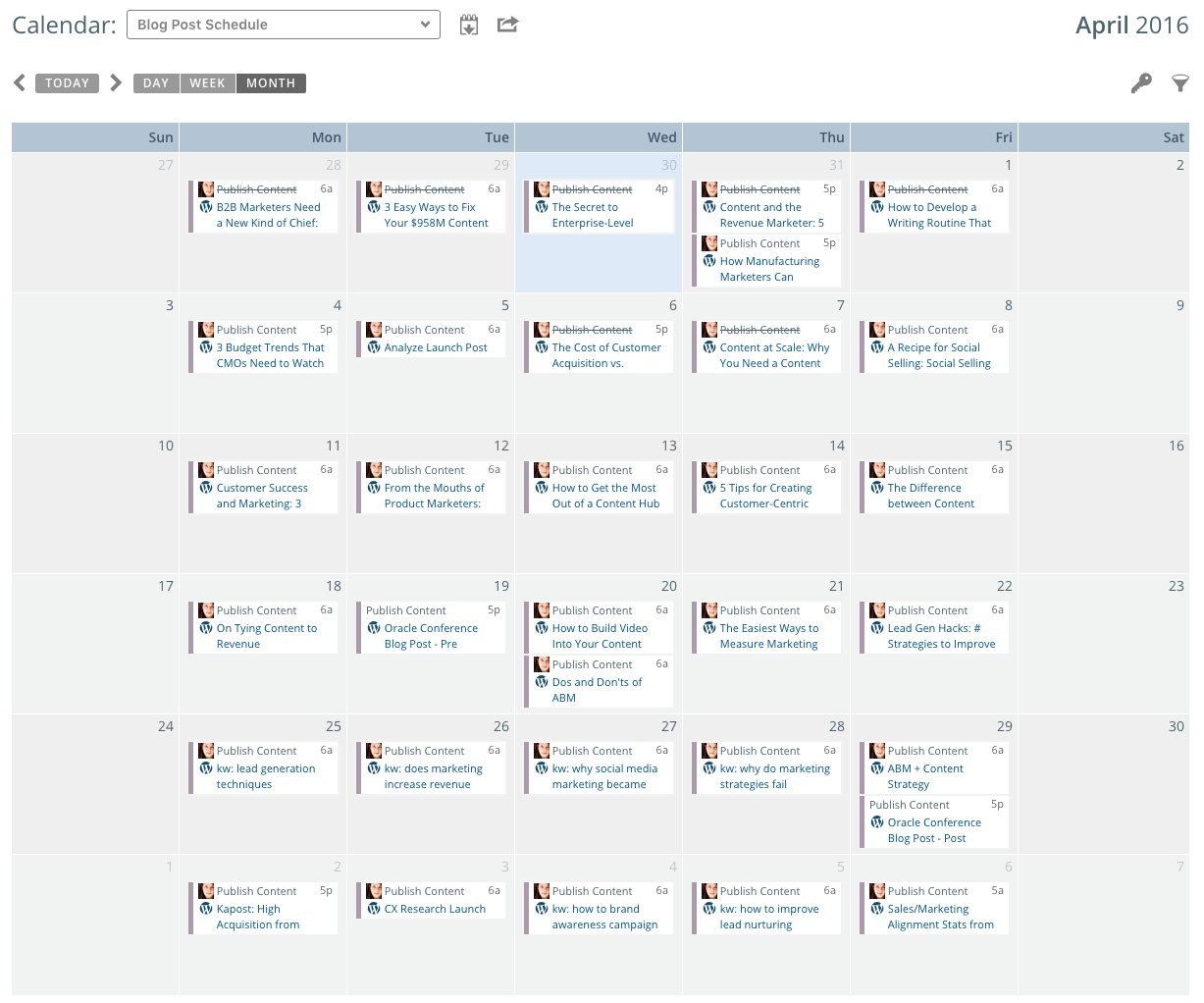 content scheduling
We propose creating a content schedule to guarantee that your content is well-planned, intriguing, and relevant. Create a weekly, bi-weekly, or monthly content calendar based on the information you gathered from your social media audit. It will allow you to keep track of the frequency of your posts as well as the content you'll utilize depending on the channels you're active on. This calendar helps guarantee that your communications are consistent and timely across all of your platforms. Don't worry; there are plenty of content calendar templates to choose from. Each has its method of information organization, and most of them are customizable(Courtesy: Adam Wood of RevenueGeeks).
20. Continue to post blogs regularly
Regularly posting meaningful, fresh, relevant, and informational blog provides you with a lot of exposure. Content marketing is an important aspect of SEO and increasing the overall web traffic. Apart from generating curiosity, regular blogging builds consumer trust and loyalty by exposing your company and brand to them regularly. 
It is a terrific way to generate leads since potential clients will see you initially as a source of knowledge and authority.
21. Spark FOMO (Fear Of Missing Out) 
Instill a sense of "fear of missing out" in your audience. Use media such as video or imagery to demonstrate how they will be at a loss if they do not come. Contrary to conventional assumptions, people are more engaged in an event when they believe they would miss out on something worthwhile if they do not attend. 
To increase interest in your event, use a simple yet powerful email campaign subject line, social media campaign, or blog article like "You don't want to miss this event."(Courtesy: Anthony Mixides of The London Vape Company).
22. Promise a good time (and deliver!) 
Make use of various platforms to show them how much fun they'll have at your event. A promotional video, photos, user-generated material, and other things that will pique your audience's interest are all excellent ways to pique their attention. 
It's the same with any movie: as soon as the trailer is released, people talk about it and can't wait to see the complete version. A sneak peek–visual or text shows them that you've gone to great lengths to make this a memorable, enjoyable, and rewarding event for all of your guests–and it's the incentive you're offering in exchange for their participation(Courtesy: Rodney Yo, Owner of Best Online Traffic School).
23. Dedicate pop-ups and landing pages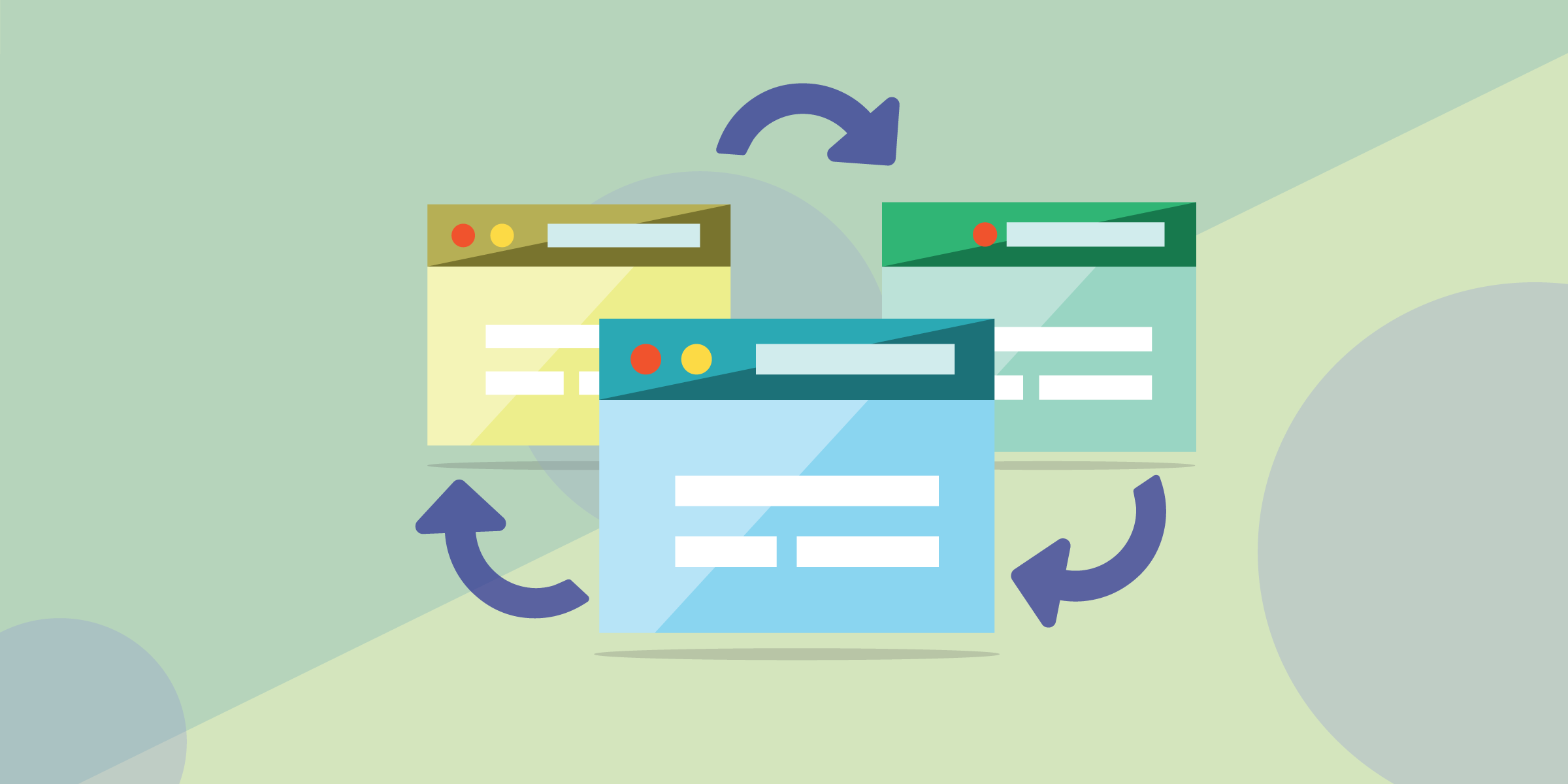 landing page
To drive potential event attendees to a specialized event page, create a pop-up form on your event website. Pop-ups might be obnoxious, but you cannot underestimate their efficacy. The material you provide on the landing page and in the pop-up is critical in determining whether users will be drawn in(Courtesy: Daniel Carter, Debt Advisor at IVA Advice).
24. A Clear Strategy is what you need for a game-changing process
Developing a strategy is half the battle of operating a successful campaign. Begin by determining the methods to reach your target audience in the best way possible. What do they read, how do they spend all their time, who else they follow on social media, do they subscribe to sector newsletters? 
Bloggers and traditional media, social media, sponsored promotion, and direct mail campaigns are all possible marketing methods. Make a hit list and start contacting people to let them know what, when, and why your event is happening.  
25. Research as much as you could
It is a fundamental truth: the most effective marketing initiatives clearly understand who they're attempting to reach and what they desire. You won't be able to connect with your audience if you don't understand them, and if you don't connect with them, your promotional strategies will fail. You should be able to answer the following questions in the best-case scenario:
Who would be interested in attending this event?
What makes them want to attend my event?
What makes my event special?
What are the benefits for the audience attending my event?
26. Share your event with the media
A press release is an excellent approach to get the attention of those who can assist you achieve your event objectives. You could urge local media to attend your event by issuing a formal press release. Influencers, new sponsors, and brand ambassadors can benefit from your efforts. It is especially useful to raise awareness and attract influential people to your event.
27. Market your event to your audience using custom email campaign
email campaign
Email marketing campaigns are still the most successful way to communicate with your customers and welcome them to an event. Email marketing is the most preferred event marketing method among persons who routinely host events, with a 70 percent success rate(Courtesy: Tim Parker of Syntax Integration).
28. Socialize in the community and make yourself a renowned figure
This strategy might help you attract the correct attention because social media is one of the best locations to engage with local influencers and people with a significant presence. Seek influencers in your sector who have a large following on social media. Never undervalue the value of word-of-mouth advertising! 
According to a survey done by Collective Bias, 70% of today's generation relies on influencers or peer referrals to make purchasing decisions. If you're throwing an event to attract more volunteers, for example, the influencers could talk about just how fantastic the event would be, why others should volunteer, or why they would personally go(Courtesy: Robin Antill of Leisure Buildings).
29. Go live to promote your event
Yes, it's back to being sociable! Facebook is a massive platform for spreading the news about your event. A Live Stream is the latest craze in event marketing that allows you to communicate with and invite your target audience directly. Use this chance to give your audiences a sneak peek into what's coming up and make a convincing case for why they should attend the actual event. 
According to a study by Bizzabo, nearly 30% of marketing managers believe that streaming live events have the greatest influence on an event(Courtesy: Susan Smith of Velden Engineering).
30. Develop Personalization Tactics
It is important to craft your messaging so that they pique people's interests. If previous participants receive your event invitation, you can mention their past participation to engage them and include statistics, videos, or images from a previous event. Include highlights from your forthcoming event, such as keynote speakers, opportunities to learn and network, and early-bird ticket discounts.
If you're using event management software, check if it has any relevant templates for emails and announcements to event participants. Personalizing your event marketing strategy by sending announcements to distinct groups of guests is a wonderful method.
Some tools also allow you to improve the visibility of your speakers and exhibitors on your event website, as well as on your trade show app, with ad banners, corporate profiles, coupons, and giveaways. Using a personalized event app, you can even build a customized experience and information for different event attendees, such as speakers and exhibitors(Courtesy: Gerrid Smith of Joy Organics).
31. Develop Appropriate Return on Investment (ROI) Metrics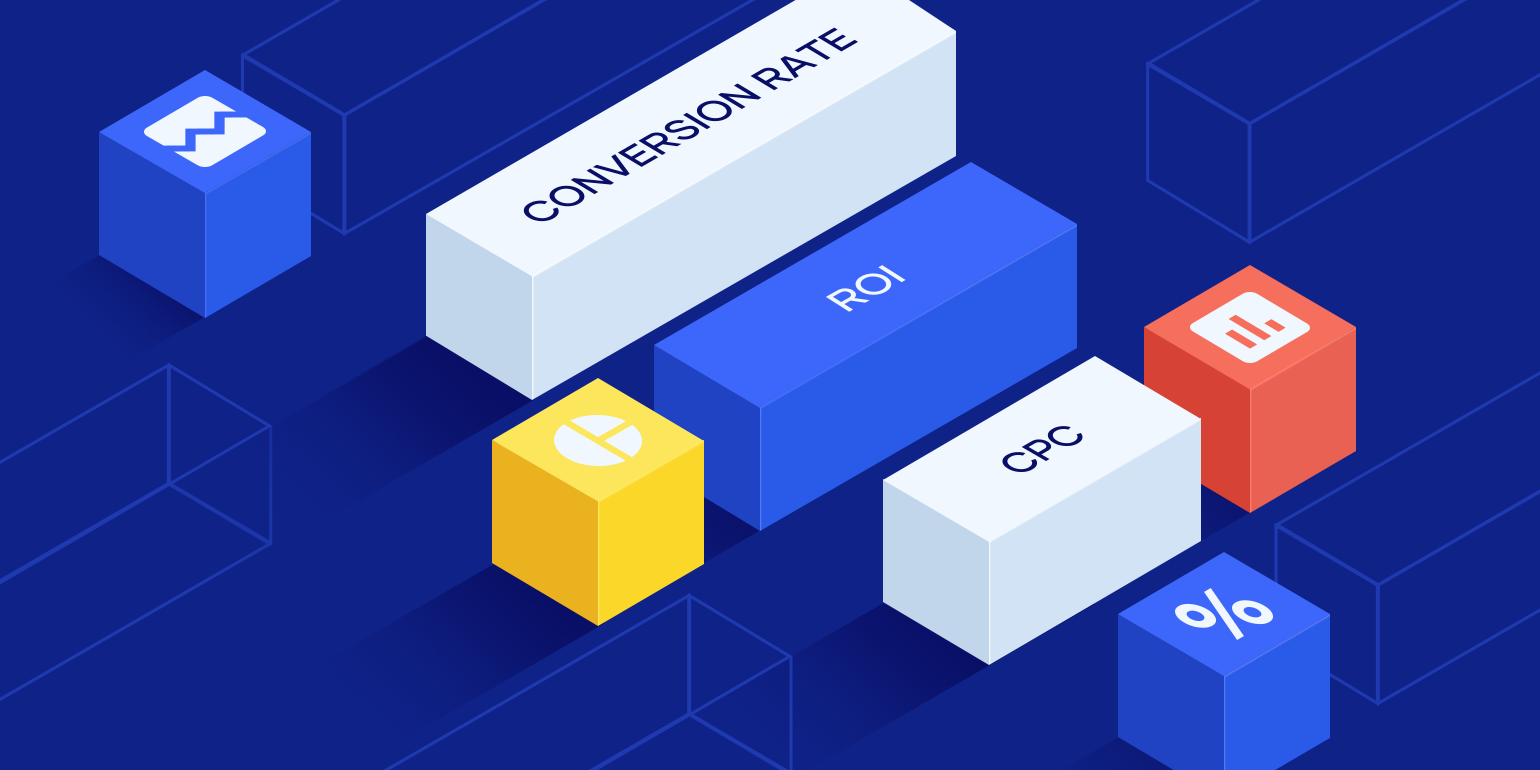 ROI metrics
You'll need to develop several measures to use to measure each goal. Determine if the results are worth the money spent on marketing. Goals can be measured in various ways, but you should select methods that are appropriate and precise. However, there may be several ways to measure a specific goal.
For example, you might want to increase sales revenue. In this case, the event's goals might be to generate leads, increase pipeline value, and increase registrations. So, what metrics are you going to use? The number of accounts added to the database, the dollar value of the pipeline created, and the total number of registrations are all possible ROI measures(Courtesy: Jay Bats of ContentBASE).
32. Create SMART Goals
Specific, Measurable, Achievable, Results-oriented and Timely goals are referred to as SMART goals. You must involve your team in the development of these goals; after all, they are the ones who will make it all happen. Make a list of goals. Make sure you know exactly what you want to accomplish. Being specific ensures that everyone on the team is on the same page.
Goals must also be measurable. Create a method for evaluating the success of your campaign. While your goals should be ambitious, people should believe they are attainable. You should consider how each campaign's objectives influence the final result. Finally, define deadlines to ensure that everything happens on time(Courtesy: Mike Ziarko of NoMoreChores).
33. Create awareness through blogging
If the company's website includes a blog area, it can efficiently share information about the event, including its purpose, aims, objectives, and educational features. Because the content is unique and useful, they have a better chance of catching people's attention. These blog posts benefit from being promoted on social networking platforms like LinkedIn, Facebook, and Twitter. You could work with an SEO agency to excel in your campaigns and objectives.
The aim, interviews with key delegates or experts, the venue, news, images, facts about the turnout, the outcome, and numerous vital elements are the kind of content that work best in event promotion. It works effectively if the organization has an editorial calendar to work with.
Experts can also be asked to create articles or opinion pieces that the audience will like. You can use client testimonials efficiently to generate a positive image among new clients if the event is an annual event. However, any attempt to build hype that may backfire should be avoided(Courtesy: Nick Rubright of New Reach Marketing).
34. Have Dedicated Landing Pages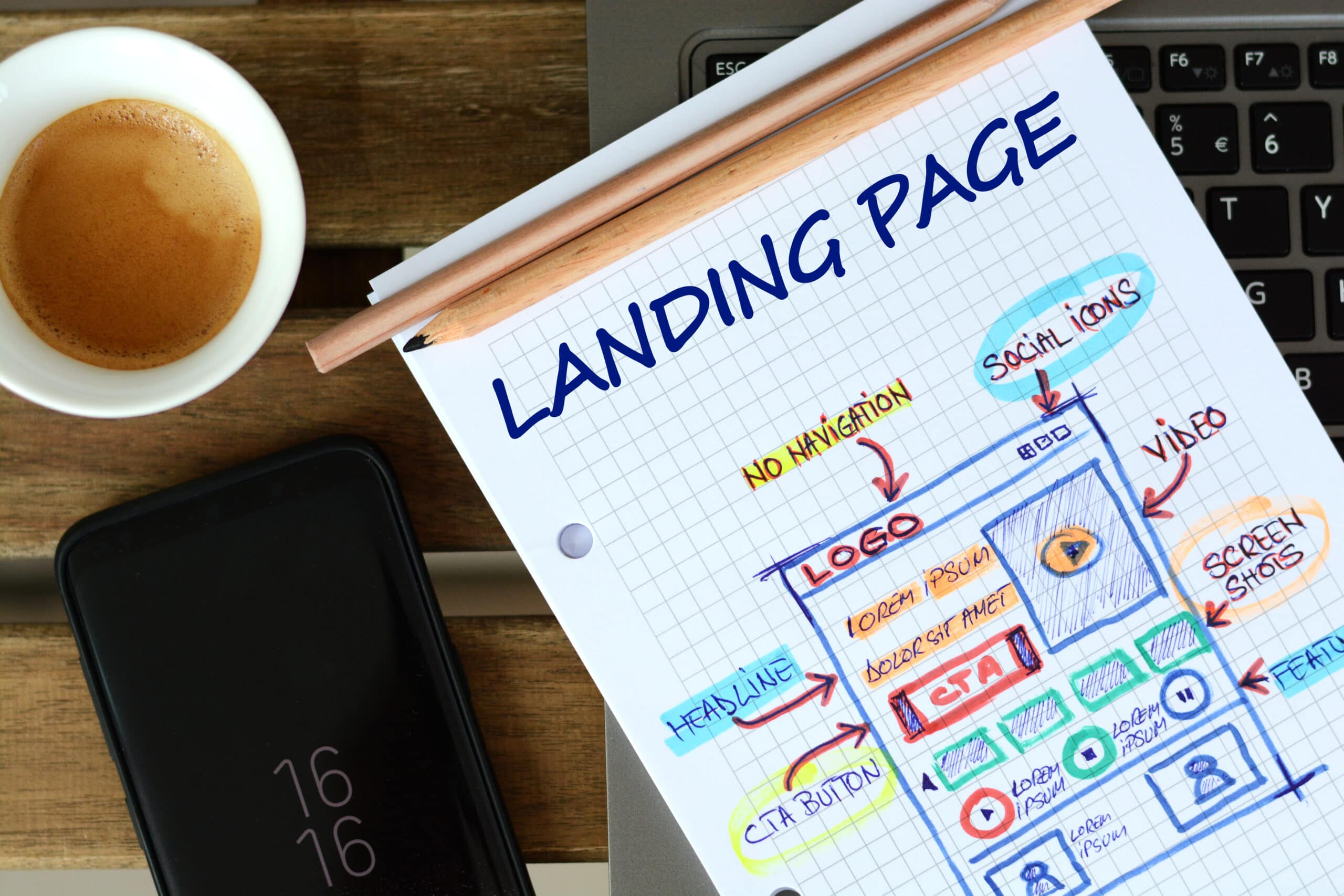 dedicated landing page
Nearly 60% of marketers claim their website is the most effective marketing platform for their events. You should not disregard this straightforward strategy of web promotion. It's critical to develop a specific landing page for your event on your website and ensure it's conversion-optimized. You may then send traffic directly to this page from social media, display ads, and pay-per-click advertising, as well as from your blog and other pages on your site.
This landing page can be a powerful tool for getting people to sign up for your event. You can then follow up with additional marketing strategies like email and social media posts. Even if the specifics aren't set yet, it's critical to build a page for your event well before the event date. It not only allows you to collect information from those who have expressed an early interest in attending, but it also helps you boost authority ahead of your major marketing push(Courtesy: Daniel Carter, of Manhattan Tech Support).
35. You need local influencers in your marketing campaign
Using the reach of major personalities in your field to promote your event and make it more enticing to potential attendees can be a powerful strategy. Bloggers, vloggers, social media influencers, and influential persons in your business or area can all be contacted. These influencers may then promote the event on your behalf to their audiences, which could number in the thousands compared to the number of individuals you could reach through your marketing methods. Another option is to invite influencers to your event (for free if it's a paid event or with a monetary incentive if it's not). It can be a good way to promote your event before, during, and after it happens, especially if you're planning a series of them.
Influencers are especially useful if you're marketing to a younger audience or in the fashion or beauty industries. 70 percent of millennials prefer celebrity endorsements to influencers.(Courtesy: Steve Pogson of FirstPier)
36. Capitalize on the Event
Imagine the day has finally arrived, and hundreds of people have shown up. Ensure that on-site registration goes smoothly. You should have already created an event application. Networking, session registration, and real-time polling are all possible features in your app. You want the attendees to be completely absorbed in the event's content.
Gather as much information as possible. During the event, you can even conduct real-time surveys. As the event progresses and when it concludes, ask the attendees how they feel about it. All of this information will help you in analyzing the campaign's performance.
Organizing and managing an event marketing strategy can be time-consuming. Define your goals and develop ways to attain them. Measure the campaign's success to determine the return on investment. A successful event marketing campaign results from careful planning and the participation of all stakeholders(Courtesy: Dan Close of We Buy Houses in Kentucky).
37. Press Releases could get you to the local audience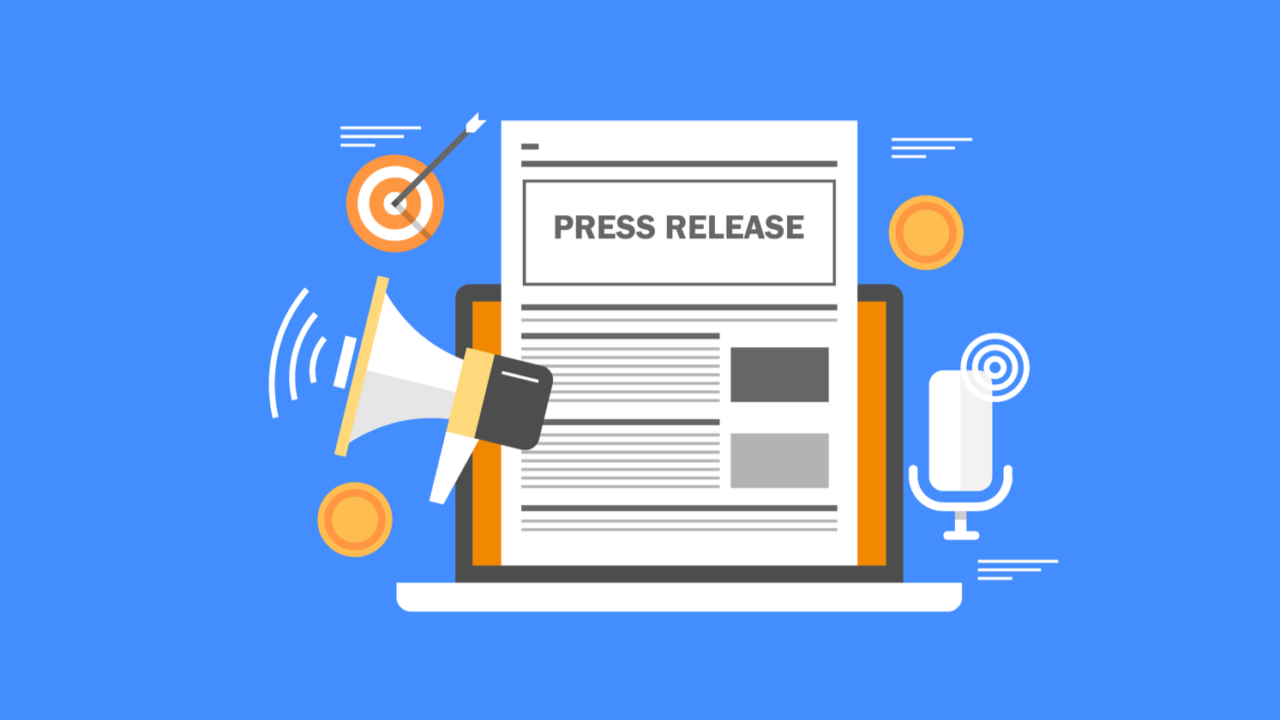 press release
Press releases have been around for a long time, but in today's digital environment, they are just as effective, if not more so. A press release is a terrific method to get the word out about your event, especially if you can come up with a unique slogan or if you'll be using new and inventive ideas and technologies.
You can also utilize press releases to advertise your event's landing page and social media hashtags, identify prospective influencers for additional promotional opportunities and reach an audience that isn't reached through your traditional marketing channels. Thousands of journalists and news organizations may get a single press release(Daniel Foley of UNAGI).
38. Social Media Marketing with a local approach could change the game
From pre-event marketing and the use of hashtags and live posts to promote your event while it's happening to post-event feedback and follow-up with attendees, you may use social media at all stages of your event planning. Nearly half of event planners have a dedicated social media team, and over 80% of event marketers utilize social media to promote events. Marketers value social networks for a variety of reasons:
- They provide thorough information about its users, allowing you to market to a certain demographic or adjust your campaigns to different target groups.
- They make it simple for people to share information and offer suggestions, allowing your current consumers to help you promote yourself.
- They come with built-in analytics, making it simple to track the progress of your marketing campaign both during and after the event.
- There are both free and paid solutions for promotion. The most successful strategy is generally a combination of both.
You can target different categories of consumers or utilize different types of marketing by using multiple social networks. For B2B marketing and events, LinkedIn is frequently the top choice. Facebook wins, and YouTube is a must-use channel for promotional videos in terms of reach.
39. Promote events on social media
Social media platforms have a massive audience of 3.8 billion people to communicate. This number is steadily increasing, with a 9.2 percent growth in the audience since 2019. It makes publicizing your event on social media a far too enticing chance to pass up. 
From building specific pages on Facebook to purchasing sponsored ads on blogs, social media provides many tools for marketing your event. Try cross-promotion with an event's co-hosts or speakers to expand your reach — they can give you a new and interested audience. Another suggestion is to use the resources of niche influencers. Consider employing chatbots to promote your event and keep the audience interested for a long period. Hubspot knows a thing or two about implementing this method(Bram Jansen, Chief Editor of vpnAlert).
40. Use your event hashtag every time you get the chance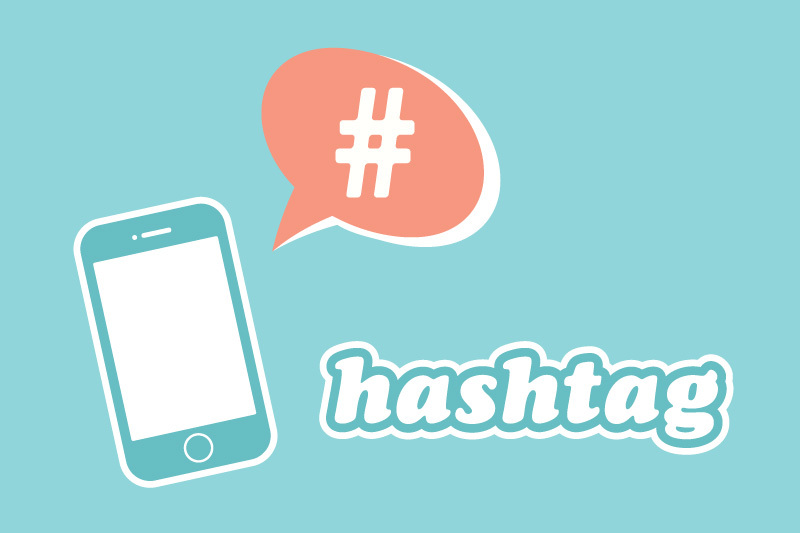 event hashtags
Make it a practice to include the event hashtag whenever you talk about it. It applies to your social media posts and your other marketing channels and printed materials. Reinforcing the hashtag helps anchor your event and keeps it top-of-mind for attendees. 
Ensure your hashtag is included in the account bios if you've created specialized social media profiles for your event. Hashtags are supported natively on the following social media platforms: Facebook, Twitter, Instagram, Pinterest, and Google+. That's not all, though. Make sure your event participants (such as speakers and performers) are aware of the event hashtag and encourage them to use it while discussing the event. 
41. Crowdsource your marketing material
Attendees at your event might be a treasure for marketing content. If you've previously organized similar events and have a customer base, ask former participants to share photos or videos from the event on social media. (Remember to request that they utilize your event hashtag.) Nothing beats hearing from real guests about their experiences at your event. If this is your first event, you might instead hold a competition where potential attendees can submit photos and videos related to your event and tag them with your event hashtag. That's a fantastic method to get the word out about the event on social media. Free tickets, drinks, vouchers, and other prizes could also be available to the winners(Zaeem Chaudhary of AC Design Solutions).
42. Activate your attendees to talk about your brand
Guess who are some of your most ardent supporters? Guests at your event! They were interested enough in your event to sign up or purchase tickets in the first place. It shouldn't be difficult to persuade them to spread the message. Encourage them to spread the word about the event to their friends and use your hashtag whenever they discuss it. Perhaps you're feeling generous and want to give them some drink vouchers or other incentives. You'll often find that if you show your guests that you appreciate them, they'll gladly return the favor. 
Your speakers and performers have a vested interest in getting the word out about the event. Isn't it true that the more people who arrive, the more eyes on their show or presentation? You might include them in your marketing efforts by filming teaser videos or taking images announcing their appearance. Make it simple for speakers and entertainers to spread the word about your event to their existing audiences. Allow them to utilize it on their website or blog to sell tickets quickly. Their supporters will not have to go to a new website(Courtesy: Gerrid Smith, Founder of Corporate Investigation Consulting).
43. Effective Pre-Event Promotions
People tend to focus on the event's actual launch and ticket sales, but the pre-event registration phase is equally significant. You can develop a pre-event page (for example, on Facebook or your website) to stimulate early interest. You can utilize the page to collect leads that you can follow up with once the event is officially announced and host contests and prizes to raise event awareness. A superb pre-event page can also help with the SEO performance of your event site. It should be a big concern if you plan to run a long-term website/blog(Lauren Cook-McKay here of Divorce Answers).
44. Early Bird Registrations
Selling discounted early bird tickets is a common event marketing strategy because it is still very effective in two fundamental ways:
You're creating a sense of urgency by saying things like "grab it now before it's gone," which is a great way to persuade people to convert. Early bird tickets that are sold might also assist your event's cash flow.
People will talk about it, so it's a great way to generate buzz and expand your reach.
The concept of early bird registration is simple: the closer the event gets, the higher the ticket price becomes, and you can establish various stages or phases depending on your event timetable and goals. Another reason early bird discounts are so popular is that they're easy to integrate with other event marketing methods, such as noting the early bird discount's expiration date in your press release and email newsletter. It's adaptable and cost-effective, and it's a must-have!(Ariana Flynn of ProxyRack).
45. Determine who your target audience is and get to know them
Everyone nowadays is on social media. While this is fantastic, it also means that your message is more likely to be lost in the competitive atmosphere. So, how can you develop a solid social media plan that will aid in the development of client connections and brand loyalty among your target market? You must first determine your target audience, where they are from, when they are online, and which channel they utilize. You can find this information by using free online social media analytics tools like:
Buffer:
It is a service that helps you enhance social media interaction, drive traffic, and analyze your following. The free edition allows you to keep track of key interaction metrics.
Tweriod: 
A free Twitter tool that helps you choose the optimum time to Tweet depending on the availability of your followers.
Facebook Page Insights:
Available to all page administrators, Facebook Insights provides statistics on your posts, fans, and the reach of the material you're sharing. Bonus: By putting your competitors in the "Pages to monitor" category, you can learn more about them.
Twitter Analytics:
Twitter gives users a 28-day report on how their tweets fared, including the number of retweets, mentions, likes, and clicks(Adam Crossling, Marketing Manager at zenzero).
46. Audits of social media should be created and conducted
Create a social media audit to gather data on your target audience to understand better what the data is telling you and how to traverse your channels effectively. The audit should contain information about the various platforms you use. This audit should include a list of links to your profiles, who is accountable for these accounts, important social media analytics, key demographic information about your audience, and the best-performing posts based on interaction. Here's an example of a Hootsuite social media audit.
This audit should also include information about your followers, such as which days of the week and what time they are most active on various platforms, as well as the kind of postings that they respond to the most (i.e., photos, videos, giveaways/contests, and so on). Make use of this audit to conduct a "SWOT" review of your social media outlets. Determine the strengths and limitations of your present social media strategy, seize opportunities to expand your brand, and protect yourself against dangers depending on your market/followers(Yousun Allen, CEO at Yosun UV Printer).
47. Contributions to thought leadership and guest posts
While blogging on your site is critical, you also need to reach out to new audiences to attract new guests. The most effective approach to accomplish this is either guest posting or crafting thought leadership pieces that people will gladly share.
Again, the specifics of this will vary significantly depending on your event. It's pretty simple for conferences and B2B events since you can generate an industry report or offer a white paper that compiles key advice from all of your presenters.
It may be less clear in the case of consumer events. You may develop engaging infographics, gifs, or other visual assets, write about breaking trends, or create a series of YouTube videos or podcasts that pique their interest.
48. Do Press Releases when the event is near
While press releases have existed for a long period, they remain as useful, if not more so, in today's digital environment.
A press release is an excellent approach to garner media attention for your event, especially if you can find an unusual angle or if your event will feature fresh and innovative ideas and technologies.
Additionally, you can utilize press releases to advertise your event's landing page and social media hashtags, identify prospective influencers for additional promotional opportunities and reach an audience outside your typical marketing channels. A single press release may be distributed to tens of thousands of journalists and news organizations.
49. Post-Event Marketing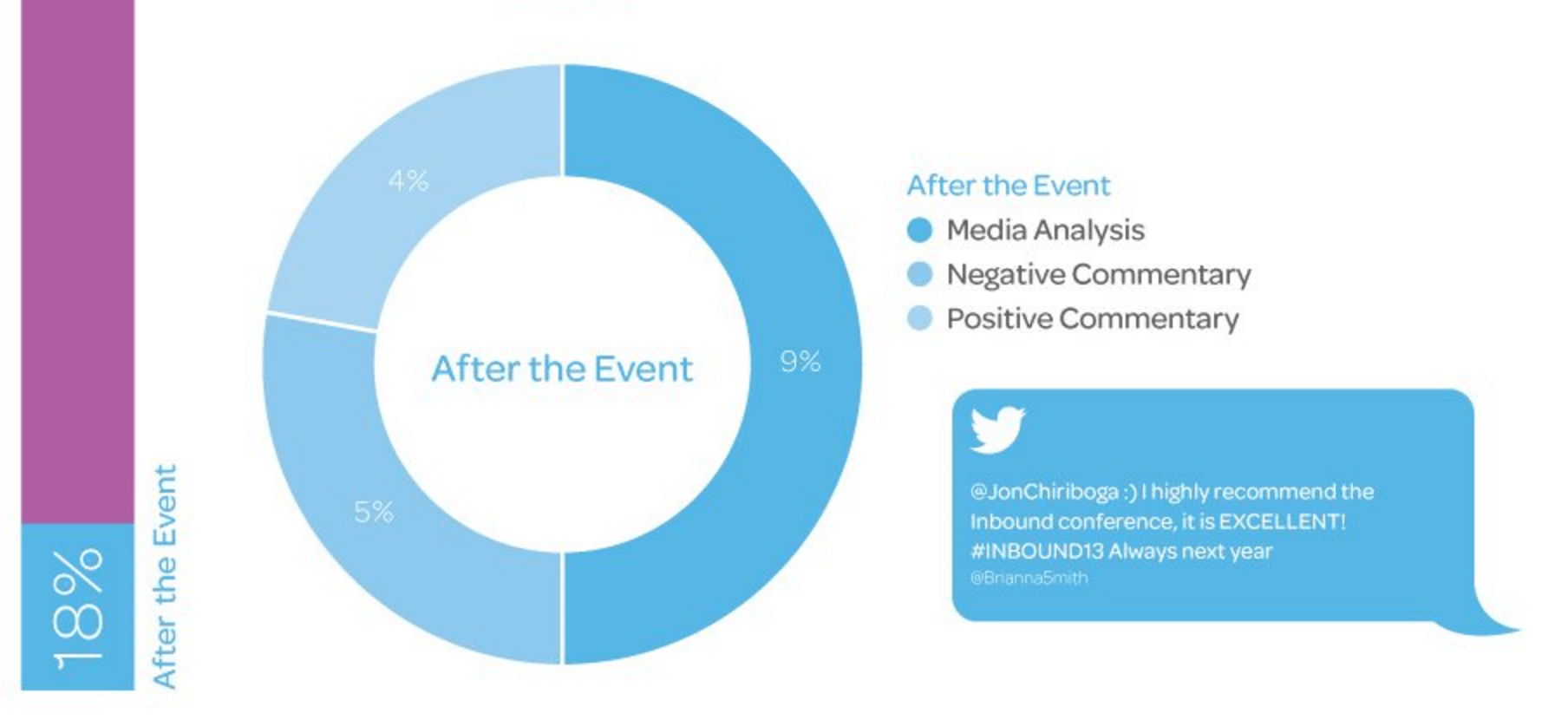 post event marketing

While there is no doubt that the planning and execution of your event (as well as the swag you provide) are critical components of its success, you may not be considering how your business will follow up on that event at the moment. That's reasonable. With so much to accomplish in the run-up to the event and everything else that goes into running it, looking ahead to the end is probably the furthest thing from your mind.
Additionally, your sales team should have a strategy for following up with attendees following the event to cultivate relationships that could evolve into new prospects. After the event, you can monitor attendees' social media accounts for any posts on the event(Shad Elia, CEO of  New England Home Buyers).
50. Focus on collecting emails organically
One of the most efficient strategies to increase attendance at your event is email marketing. To get the most out of it, you'll need a well-thought-out strategy. Email is a natural way to communicate with pre-registered participants, send out mailings, and follow up with people after the event. It's also a terrific approach to reach out to new people who haven't previously expressed interest in your event.
You can utilize your normal mailing list communications to generate buzz before your event, and you can even promote your event using other people's lists (perhaps with an affiliate scheme for ticket sales as an incentive).
Timing, subject lines, content, CTAs, and personalization are all important factors to consider in email marketing. Learn about email optimization and analyze the success of each email so you can make continuous improvements throughout your campaign.
You may then route general website traffic to this page via your blog and other website pages and direct traffic from social media, display ads, and pay-per-click advertising. This landing page can be a powerful tool for getting people to sign up for your event. You can then follow up with additional marketing strategies like email and social media posts.
Even if the specifics aren't set yet, it's critical to build a page for your event well before the event date. It not only allows you to collect information from those who have expressed an early interest in attending, but it also helps you boost your SEO and establish authority ahead of your major marketing push(Mark Osborne, Managing Director of Windows Doors UK).
51. Hire agencies to get you with Influencer Marketing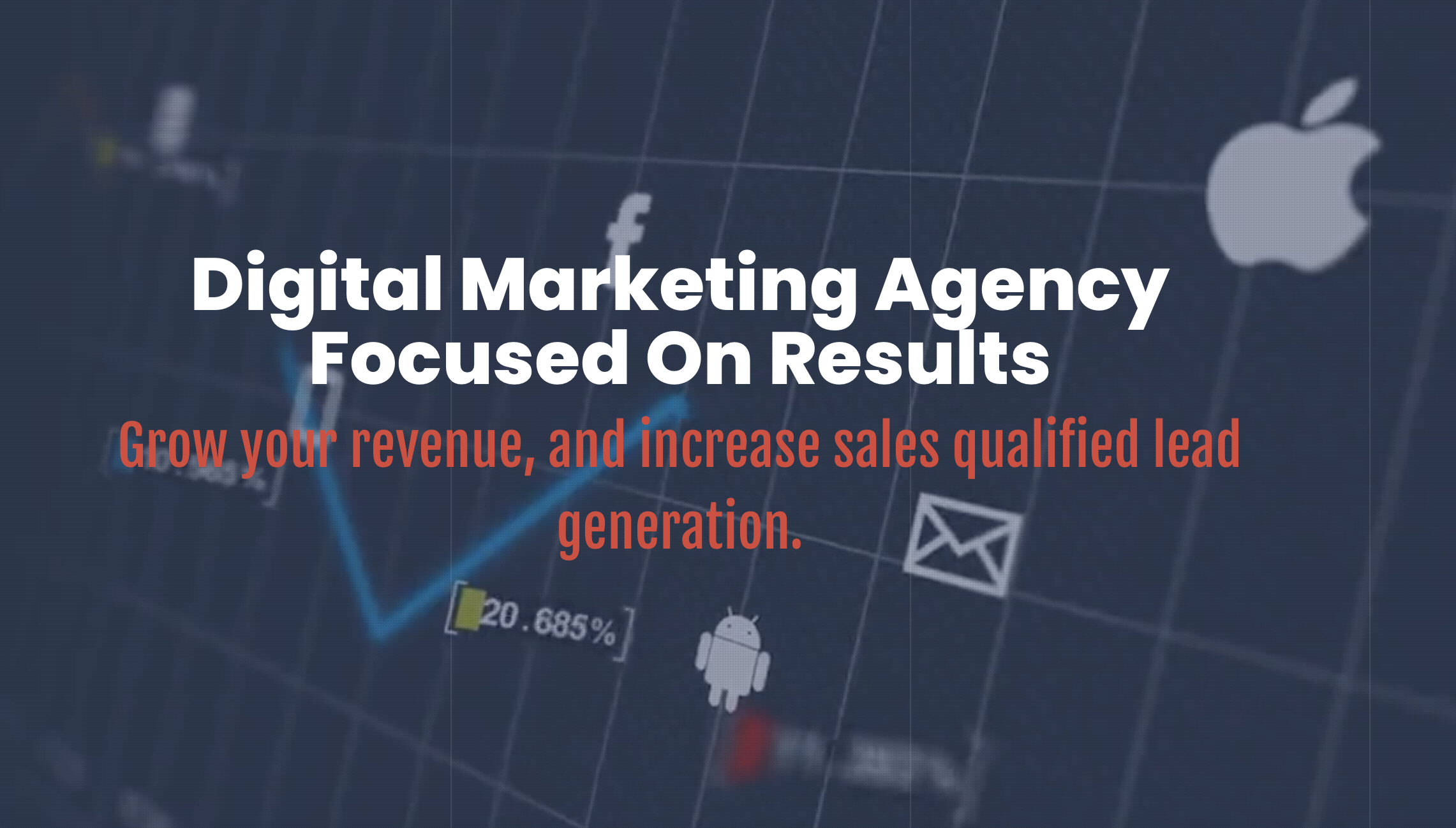 Hire CodeDesign
Using the reach of major personalities in your field to promote your event and make it more enticing to potential attendees can be a powerful strategy. Bloggers, vloggers, social media influencers, and influential persons in your business or area can all be contacted. These influencers may then promote the event on your behalf to their audiences, which could number in the thousands compared to the number of individuals you could reach through your marketing methods.
Another option is to invite influencers to your event (for free if it's a paid event or with a monetary incentive if it's not). It can be an efficient way to promote your event before, during, and after it happens – especially if you have a regular series of activities planned. Influencers are especially useful if you're marketing to a younger audience or in the fashion or beauty industries. 70 percent of millennials prefer celebrity endorsements to influencers.
52. Livestreaming is a great way to interact with people early on and pique the curiosity of viewers to get them fully engaged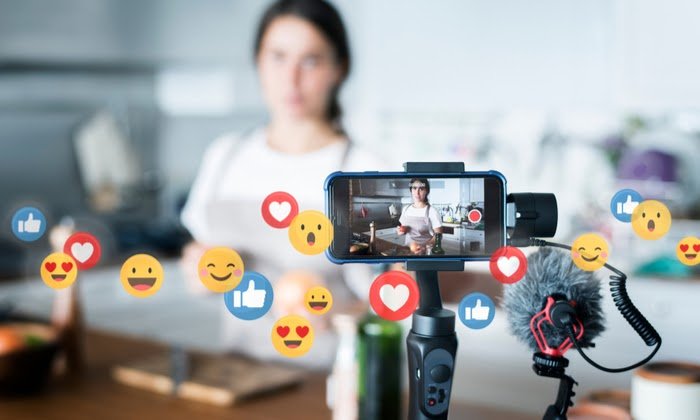 livestreaming
Social media plays a huge part in marketing and, with more platforms offering ways to Livestream, the potential grows exponentially. Videos work because idle scrollers get to see some movement which draws their eye and lets them pause to see what's going on. 
By tapping into this with streaming, not only does it mean that people are likely to stop and engage briefly, seeing that it is life will make them more likely to engage through replies and reactions. The best way to maintain this is to acknowledge viewers. It's the main appeal of streaming, and if you don't make use of it, you might as well have just uploaded a video.'
53. Determine your event's marketing objective and the most significant event metric
Beyond performance, your marketing efforts should be directed toward a well-defined objective. While the objectives and measurements may appear identical, the specifics will differ by an event inside your organization and throughout the events sector. Planning strategically might assist you in achieving your event's aims and objectives. Define a defined, quantifiable performance objective and focus your marketing efforts on it(Mark Valderrama of Aquarium Store Depot).
54. Make the most of your marketing efforts by assembling a rock-star team, both in-house and externally.
Successful event marketing is rarely the work of a lone individual. Marketing teams are assigned to large-scale events. However, in many cases, you'll need to be inventive in staffing your marketing department and casting a wide promotional net. Within your group, look for writers, designers, technologists, and social media experts who can spearhead the effort to communicate your message to your target audience. Novice planners, in particular, must understand the significance of delegation to trusted team members.
55. Design a stellar event website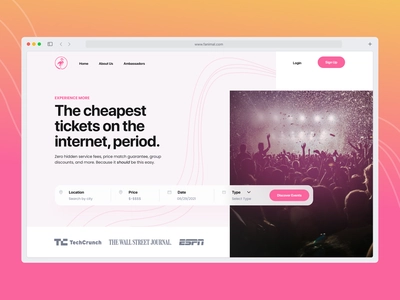 event website
In my opinion, The event website is where potential participants become confirmed guests. It's arguably one of your most crucial pieces of marketing collateral for that reason alone. A great event website is a marketing strategy in and of itself, as a favorable user experience leads to increased excitement for the event itself. With that in mind, devote a significant amount of time and attention to creating a well-designed event website in terms of appearance and user experience. 
The sample below can be used as a guide for website design. Allow your event brand to shine while designing the appearance of your event website. Consistent colors and fonts across all pages will unify the brand and help website visitors remember the event(Edward Mellett, Founder of Wikijob.uk).
56. Develop a serial event content strategy
Building anticipation within event marketing efforts will help generate action because an event is a one-of-a-kind experience that attendees are looking forward to. Content marketing is a great way to get people excited about an event before it happens. More precisely, episodic material that focuses on a "behind-the-scenes" component of the event can be a powerful method to generate a lot of buzzes. The speaker series from Brightcove's PLAY 2018 event is a wonderful illustration of this. This series of interviews (produced in either video or text format) spotlights individuals who will be speaking at Brightcove's flagship event and delves deeper into each speaker's background to offer attendees a better understanding of their expertise. This interview series does a good job of providing viewers with compelling and consistent content to build anticipation for the event(Sarah Jameson here, Marketing Director of Green Building Elements).
57. Plan and nurture email campaign for your event
Creating an email marketing strategy that entails sending many emails over a while, similar to a serial content strategy, is an effective technique to keep the audience interested. A nurturing email campaign aims to progressively nudge the receiver towards the desired action (i.e., registration for the event) throughout several emails. You should send each communication email at a different time to avoid flooding the recipient's inbox and creating an unpleasant experience. Your emails should be segmented and timed so that each communication is as relevant to the recipient as feasible. Filtering by job title, geography, and industry can help guarantee that relevant messages are sent to the proper people, resulting in higher click-through rates and more registrations.
58. Measure event success with relevant KPIs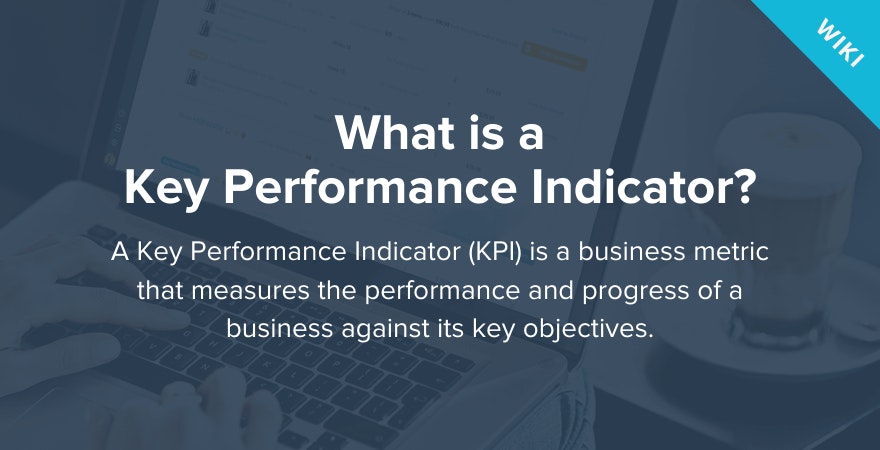 key performance indicators
Several channels are used in all excellent marketing plans to convert the target audience. However, simply carrying out many efforts is insufficient to establish an effective plan. While it may feel good to have AdWords, email, and social media ads running simultaneously, these initiatives are meaningless unless the success is defined and monitored. Set precise KPIs for each marketing endeavor to appropriately measure success over the campaign's life.
How often is your event webpage shared on social media? What is the AdWords keyword bidding click-through rate? Understanding the performance level of any campaign requires the establishment of KPIs. The total number of event registrations is the ultimate KPI that any event marketer wants to track. They want to discover which channels lead to the most completed registrations in particular. Your platforms should be integrated so that each database can communicate with one another to acquire accurate answers to this inquiry. It's critical to connect all campaigns to the primary event management platform to attribute each registration to the appropriate campaign appropriately. Future event marketing plans will be informed by the findings, showing which channels are most effective. Software connectors make it easy to track progress while maintaining clear, consistent KPIs(Lauren Cook-McKay of Divorce Answers). 
59. Coordinate event co-marketing initiatives with sponsors
Sponsors and attendees can collaborate to build co-marketing plans in the same way that guests can participate in the event marketing plan. Sponsors are motivated to have a large turnout because it means a greater audience for their on-site marketing aims. Create co-marketing methods that benefit both you and your sponsors by being innovative and proactive, including sponsor logos and brand colors on marketing. 
60. Encourage the creation of user-generated content
User-generated content relieves your content creation team of some of their responsibilities. Even better, it helps you to reach out to more people, organically spread the word about your event, and develop social proof. Creating a hashtag on social media and encouraging individuals to use it is the simplest approach to getting user-generated material. Launching a competition is another way to generate interest. 
You could, for example, provide complimentary tickets to those whose postings receive the most likes or reposts. Consider what Refinery29 has learned about working with user-generated content. The company offers a 29 Rooms event every year. Apart from the music and entertaining activities, the primary attraction of the event is the flashy decorations, which are ideal for Instagram(Edward Mellett, Founder of Wikijob.uk).
61. Create the Marketing Campaign's Goals and Budget 
 Your event marketing plan is centered around the goals you intend to achieve during the campaign. It is the important first step to take before considering anything else. To close in on your event marketing goals, ask the number of customers you want to attract, the engagements you want to see, and the leads you intend to generate. Once these goals have been identified, ensuring every team member is on board is key. Your event marketing goals will directly influence the budget size you need to achieve them(Mark Aaronson of Local Furniture Outlet). 
62. Create Event Content and Management Plan
Prepare your marketing content concerning the campaign goals you have set up. It is important to highlight the key points in the message, such as what attendees stand to gain, testimonials, or a video presentation of previous events. With a good content plan, you can set up the event website and apps to increase information about the event. 
63. Leverage Event Speakers and Attendees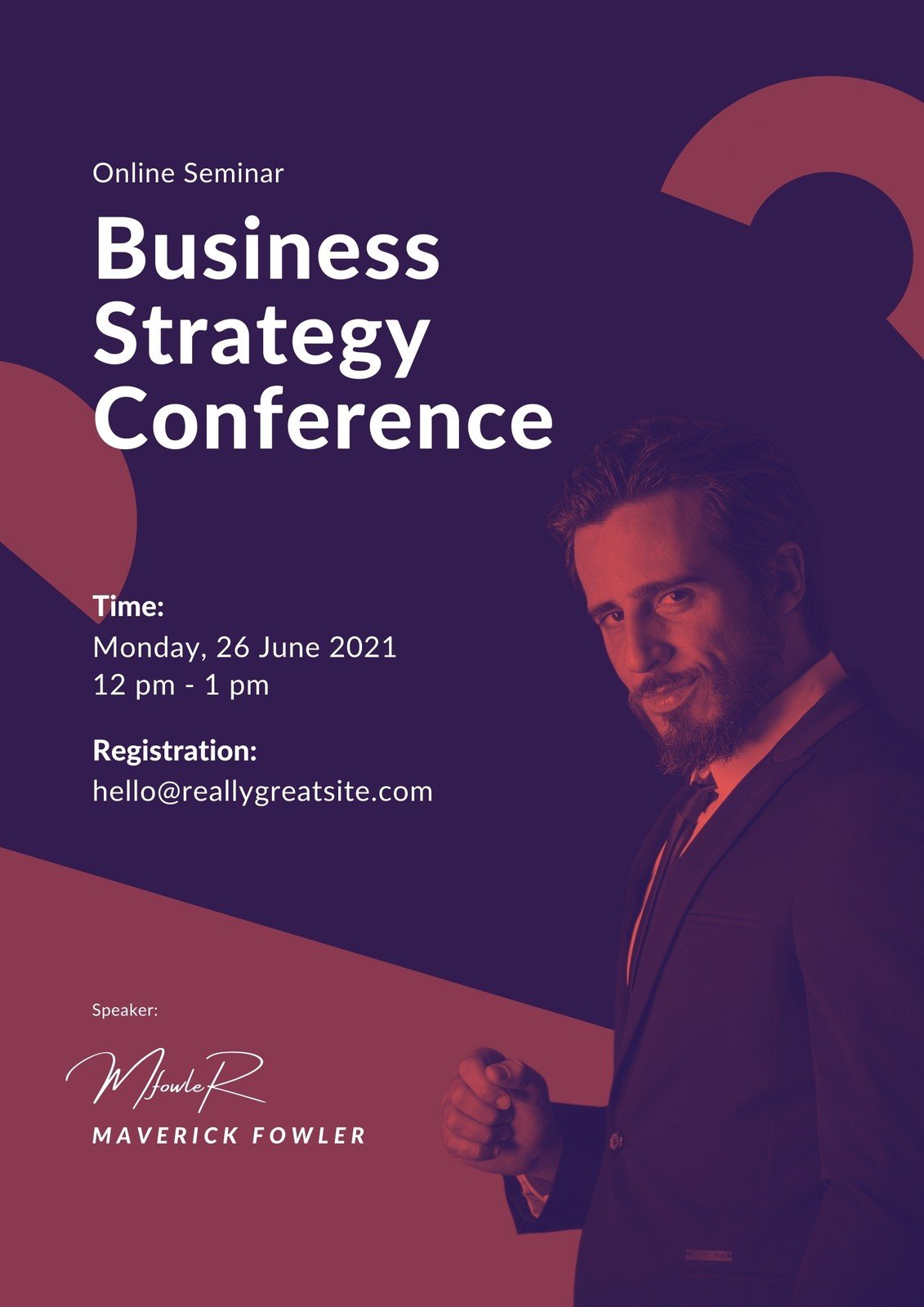 event speaker poster
From speakers to sponsors, everyone onboard the event shares similar goals, which is to increase your brand's visibility by attracting attendees as much as possible. You can use this common goal to your advantage to inspire attendees to promote your event as well. Speakers are professionals that are widely known in their fields and beyond. You can use these individuals to also get the word out to their large followers on their social media networks. 
64. Personalization is a great choice to get user's attention and engage them with your message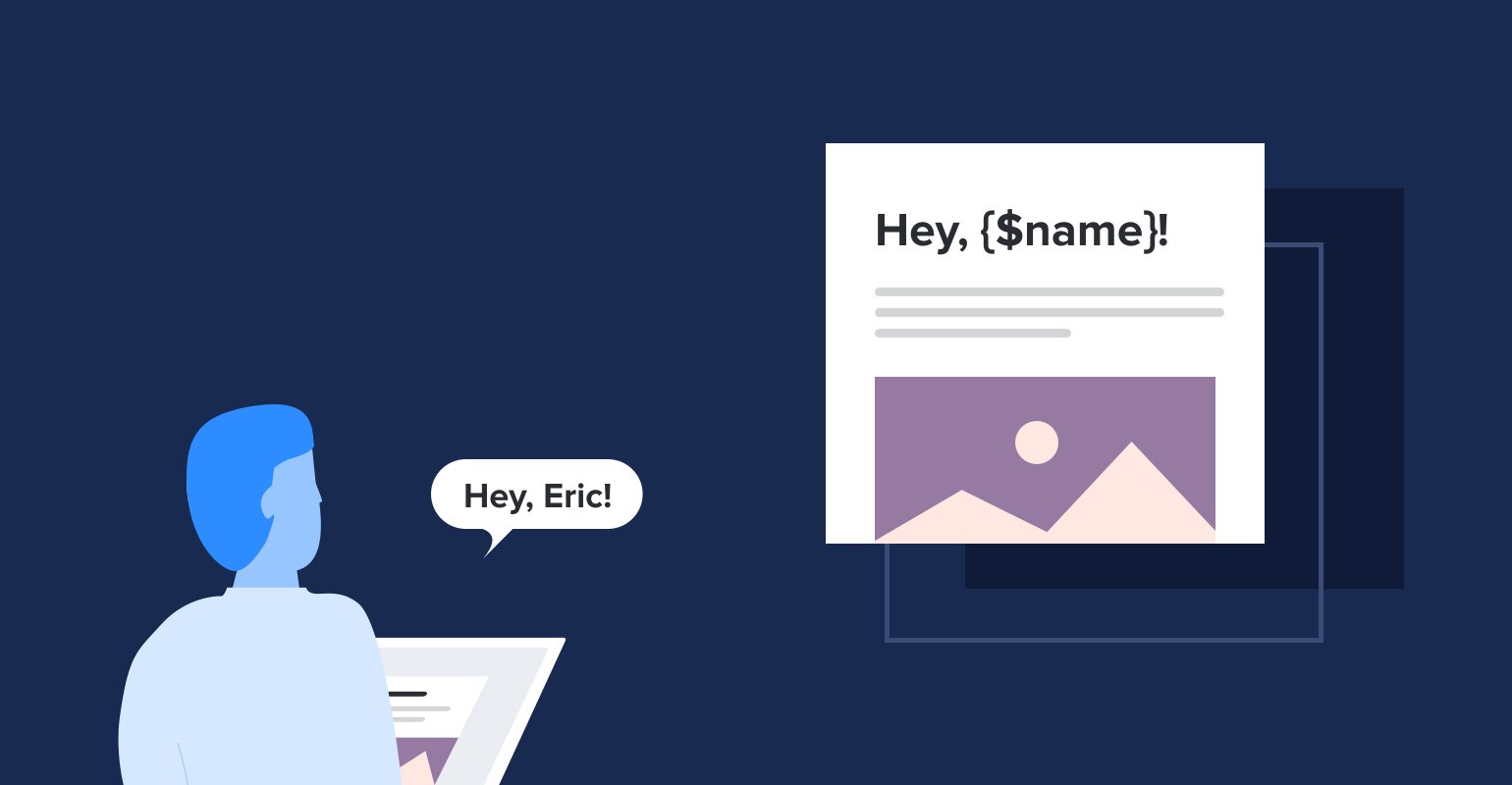 email personalization
One sure way to get people's attention is by modifying your message to suit their respective needs. For example, in a case where you are inviting attendees from previous events, you can use statistics, videos, and pictures from the previous event to get them hooked. You also need to point out what will be new in the upcoming event. It could be credible speakers, discounts for early birds, opportunities to learn and connect with others. 
65. Making the most of your time
You do not have to wait until all of the specifics of an event are finalized before promoting it. Consider creating a pre-event page on your website to publicize the existence of a program. You can update the page with new information when it becomes available. It adds a mysterious element that may entice people to come to your site regularly to check for developments, which may lead to people discussing your event and preparing to attend.
66. Make the Most of the Event
Once the big day arrived, and hundreds of people have turned out. Ensure that on-site registration runs smoothly. You should have already created an event application. Your app may have networking, session registration, and real-time polling capabilities. You want the guests to be completely engaged with the event's content.
Collect as much information as you can. During the event, you can even conduct real-time surveys. Inquire of the attendees how they feel about it as the event progresses and after it concludes. All of this information will be useful when analyzing the performance of your campaign.
Managing an event marketing campaign can be a time-consuming task. You should define your objectives and plan ways to achieve them. You can calculate the ROI of a campaign by measuring the campaign's results. A successful event marketing strategy results from meticulous planning and the support of all stakeholders(Tyson Stevens, Founder of Education Resource Eduref).
67. Creating promotional materials
promotional material
If you have the budget, consider manufacturing promotional hard-copy banners, flyers, billboards, or acquiring billboard space. Display your materials in stores, restaurants, community gathering places, and other places where your target audience frequents. It may result in a frequency illusion known as the Baader-Meinhof phenomenon, in which your awareness of something grows and entices you to investigate it deeper(Andrew Dale of CloudTech24).
68. Make a time commitment (and keep it!)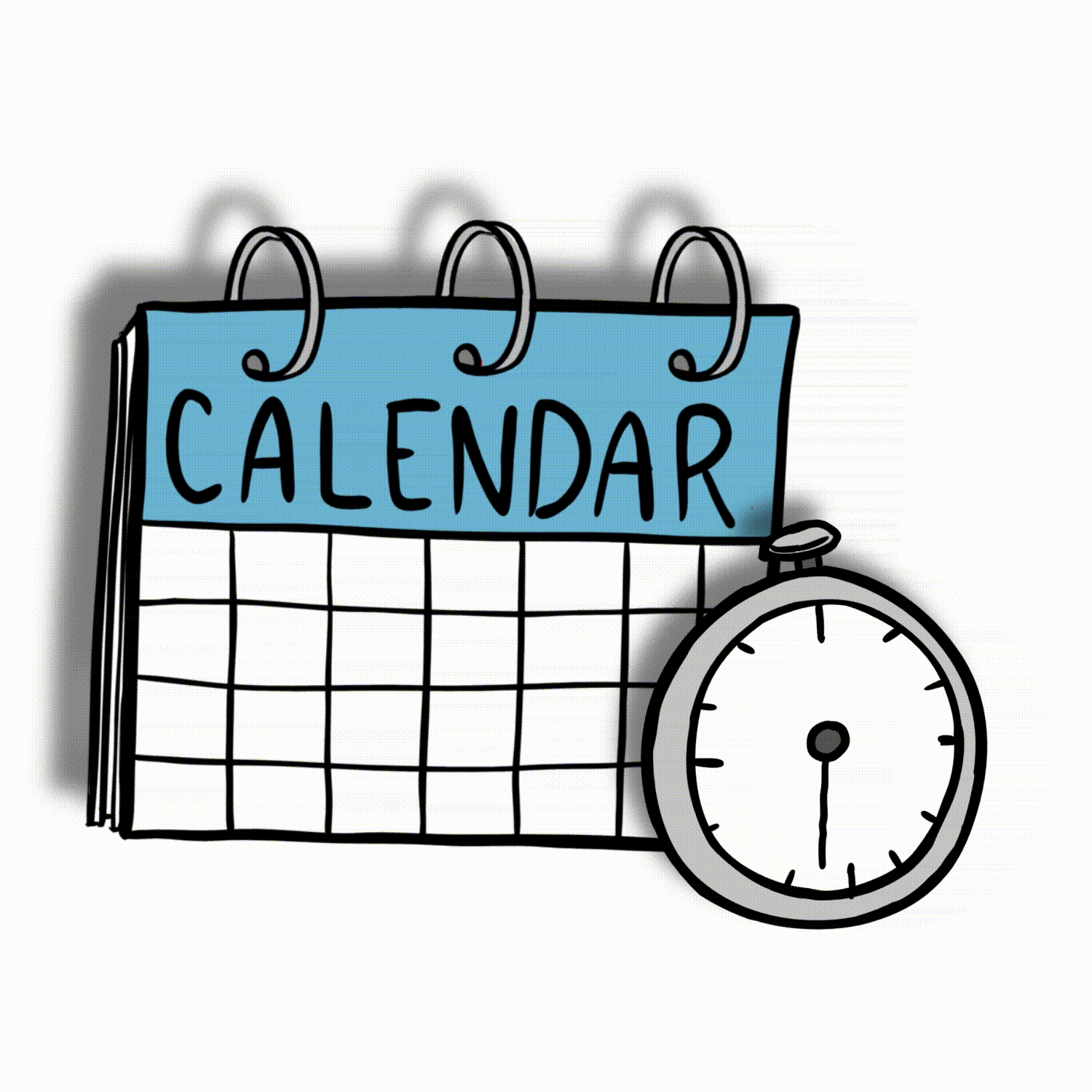 time commitment

Make use of various methods and channels to show them what a good time they will have at your event. A promotional video, photos, user-generated content, and other things that will quickly pique your audience's interest are all excellent ways to pique their attention.
 It's like any other movie; when the trailer is released, people start talking about it and can't wait to see the whole film. A sneak peek–visual or text–will demonstrate to them that you have gone to great lengths to make this a memorable, exciting, and rewarding event for all of your attendees- it's an incentive you offer in exchange for their attendance. Each of these event marketing ideas has been tried, tested, and is highly recommended for inclusion in your event marketing campaign when promoting your next event(Sep Niakan of Condoblackbook).
69. Choose the Best Location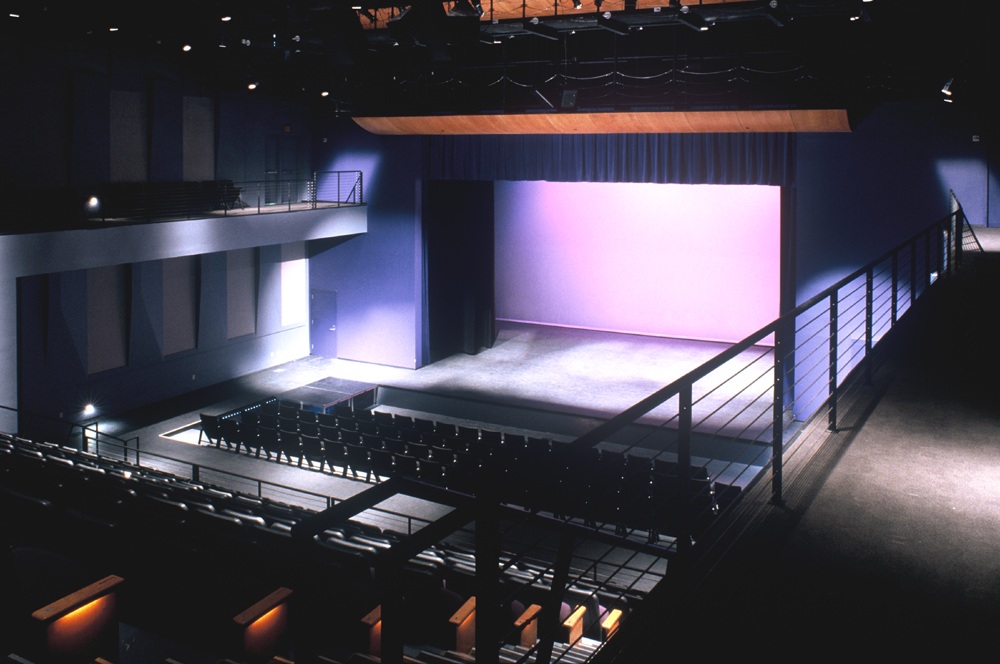 event location
Booking the correct venue for the event is one of the most important arrangements you must make early in the event planning process. If you anticipate a high number of attendees, reserve a venue large enough to accommodate everyone. Before you go out and secure the space, go over your objectives. Do you want your participants to interact with one another and get to know one another? If that's what you want, you'll need plenty of areas for people to interact and network. You can also reserve a space with several small conference rooms where your participants can freely network and communicate with one another.
Take into account important factors such as lighting. Not to be forgotten: how easy will it be for attendees to travel to the meeting location? Allow your objectives to guide you while looking for the best venue for the event(Sarah Jameson of Green Building Elements).
70. Select an Event Attribution Model
Along with the event marketing effort, your organization has executed additional marketing activities. So, how do you know that the customer behaviors that occur at the event's conclusion directly affect the event marketing efforts? You can utilize attribution models better to understand the impact of your event marketing effort. One of the most accurate models is the W-shaped attribution model.
The method considers the many marketing campaigns and touchpoints that led to a customer making a purchasing choice. The buyer could have come from your blog, a webinar, the event itself, or a conversion from your ebook. The W-shaped model keeps track of all these touch sites and assigns credit accordingly. For example, it could allocate 25% to your blog, 20% to the ebook, 20% to the webinar, and 35% to the event(Adam Wood, Co-Founder of RevenueGeeks).
71. Collaborate with industry thought leaders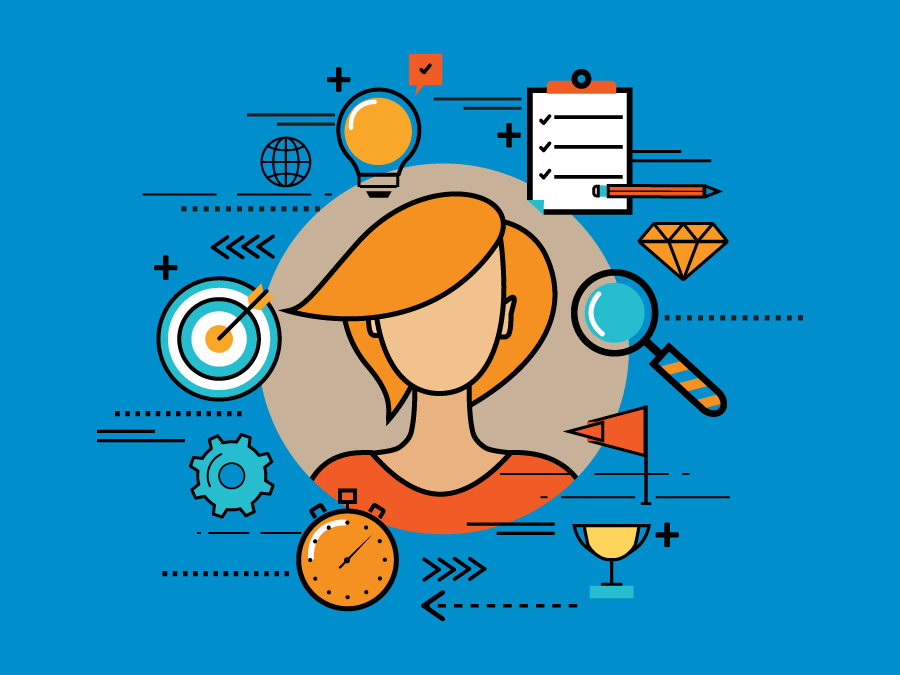 thought leaders
Individuals who will speak at the event or are just willing to promote the event for you are examples of these people. It could include bloggers, vloggers, and social media influencers within your niche. These individuals should have a sizable and interested audience to whom you may market your event. You can also invite them to the event for free to encourage people to pre-register.
72. Make Engaging Event Videos
To keep your audience updated, develop a personality, and build a feeling of community through your social network or website content is essential. Some of this must be original to produce the greatest results possible. You can improve your event website's search engine exposure by writing blogs, which provide quick inspiration for social media updates. 
Most of the companies now employ video in their marketing campaigns because it generates a lot of interest online, increasing your event's visibility(Michael Butt of Verta.ai).
73. Engage attendees with email automation
Email marketing is still one of the most powerful platforms in your total marketing strategy. Email marketing is the most effective strategy for event advertising, according to over 66 percent of event organizers. Keep in mind that a single email is unlikely to have amazing effects. 
Building a flow that guides a subscriber through a marketing funnel is required for promotion through this channel. Start with an invitation email to keep in touch with your existing subscribers and encourage event registrations. Follow our guide on creating event invitation emails for some inspiration. Email marketing allows you to nurture leads generated during registration and improve the number of attendance at your event. Without wasting a lot of time or money, you may make people anticipate the event.
74. Share case studies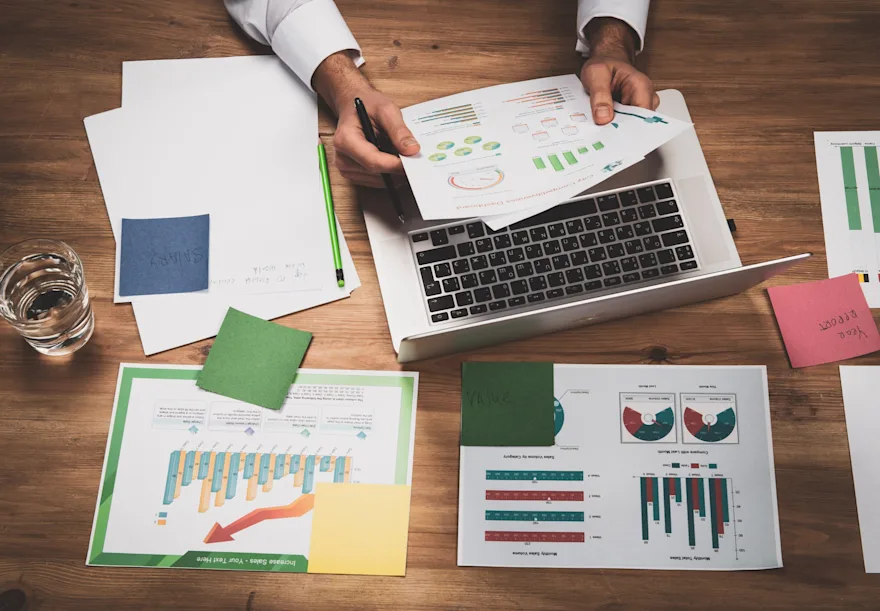 case studies
If you have run your event before, attendees have hopefully benefitted from it. You will likely share testimonials in your marketing, and you can also benefit from writing full case studies. An effective case study focuses on one problem, one solution and one result that the person had. The goal of the case study is to show other potential guests that "someone like you trusted us and got results like these." This content can be used at various points in your funnel, including blog content, late-stage email marketing while asking for the sale and more(Michael Alexis, CEO of TeamBuilding).
75. Create a Killer Hashtag
Hashtags help people find postings on a specific topic (and make it easier to see all the posts relating to your campaign). A catchy or witty hashtag can capture their interest and entice them to learn more outside of your network.(Courtesy: Sara Johansson Customer Success Manager at Onsiter).
CodeDesign is a leading:
- Amazon marketing agency, and
Feel free to contact us to see the unprecedented growth of your business.
---