PPC marketing campaign: A guide on how to excel in 2022
PPC Campaigns
Pay per click marketing is an advertising type where you promote your website on the top of SERP results for a specific set of keywords, where you only pay if the visitor clicks on your ad. Pay per click advertising is also common in social media channels; however, they also make use of cost per mile or CPM, where the advertiser pays for the number of impressions(generally for a 1000 impressions). Read this guide on PPC campaign strategy.
PPC ads are a great way to target your ideal customers and produce fast results by getting in front of the prospects when they search for keywords related to your business, meaning a higher buying intent. You are also allowed to have complete control over how much you're willing to spend. You could have a higher chance of conversion and a better return on investment because you only pay when visitors click the link leading to your website or landing page.
You could work with us, the leading digital marketing agency to assist you in digital marketing.
On the other hand, social PPC is another form of paid advertising. You place your ads on social media platforms and segment your audience based on demographics, location, exciting topics, industry, job title, etc.
How to create a paid search (search engine marketing) campaign?
Search engine marketing
Search engine marketing is an excellent digital marketing channel to connect with the right audience and grow your business. Also, 35% of product searches begin on Google. However, an average Google search lasts for less than a minute, which means that your web pages must appear at the top for your crucial keywords to get better results and reach the audience. One of the methods is search engine optimization, where you optimise your web pages with several tactics, like on-page optimization, off page optimization, and technical analysis of the website. However, it generally takes a few months to see results from SEO. Find this complete guide on digital marketing funnel.
In the meantime, you could use Google ads to jump to the top position by paying money for that position. To benefit from search engine marketing, you must understand that every ad has to go through an ad auction, where you identify the keywords you want to bid on and clarify your budget. Then the Google algorithm decides whether your business is relevant to the keywords you want to rank for and gives you the position in the Google ad results based on ad score.
What is a quality score? PPC marketing campaign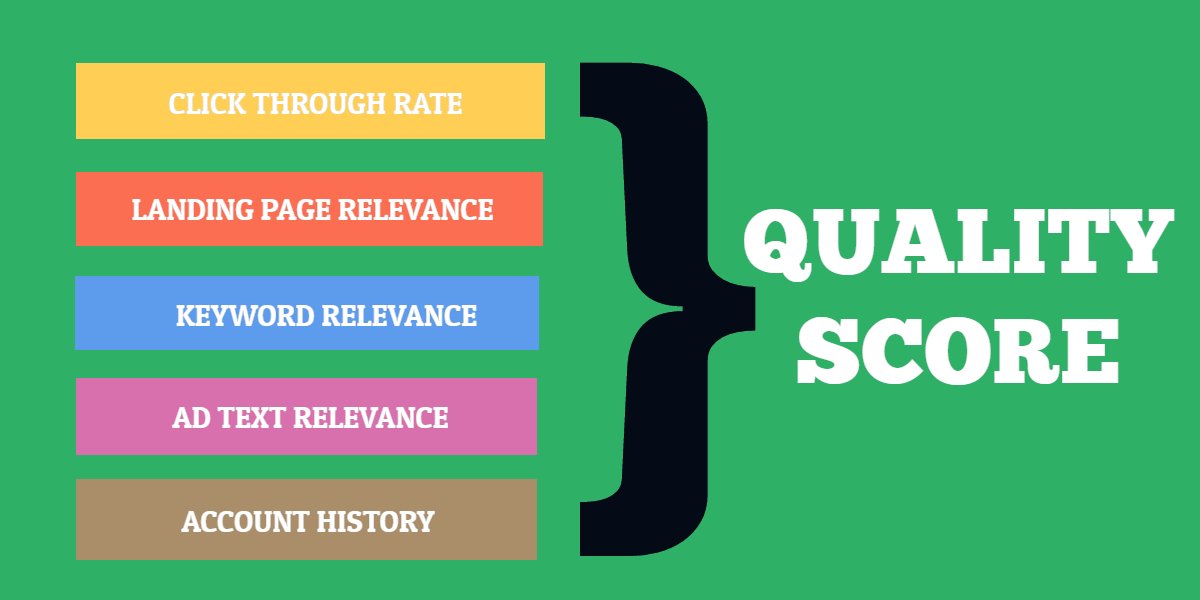 Quality Score- SEM
Most tech giants are obsessed with customers, and they strive to provide the best user experience. Google, Yahoo, and Bing users quality score to understand how well your ad quality compares to other advertisers and rates you on a scale from 1 to 10. A quality score is a diagnostic tool calculated based on the combined performances of three components, expected click-through rate, ad relevance, and landing page experience. This is what you need to know about B2B sales outsourcing.
Choose the right keywords with intent for your PPC strategy.(PPC marketing campaign)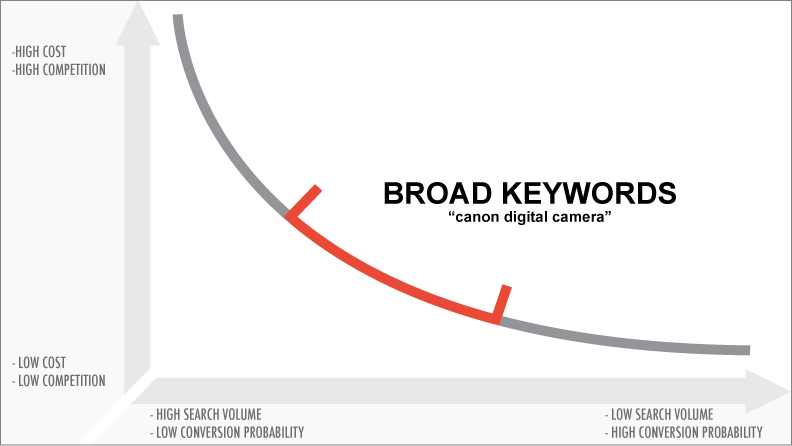 Right keyword selection is crucial
Choosing the right keywords for your PPC campaign is essential because the keywords that nobody is searching for would bring you no clicks. At the same time, high-volume keywords would attract higher competition and lower relevancy. If you have a lower budget, it would be wiser to bid on keywords that have a buying intent to have a good return on advertising spend. On the other hand, if you have a larger budget, you could set multiple campaigns based on the intent to gain awareness, consideration, and sales.
Keyword cost is yet another crucial factor in winning the best placement in the Google SERP results. Higher bids and higher quality ads mean you have better chances to get higher placement, and ultimately more clicks, and hopefully more sales and revenue. 
You can structure your Google ads based on ad groups to have specific keywords under each group. You can again structure multiple ad groups under campaigns. And at every level, you have the power to determine what is working and what needs to be changed. It allows you to have the highest level of control over your search engine advertising. Here is a complete guide on CRM implementation.
Ad relevance(PPC marketing campaign)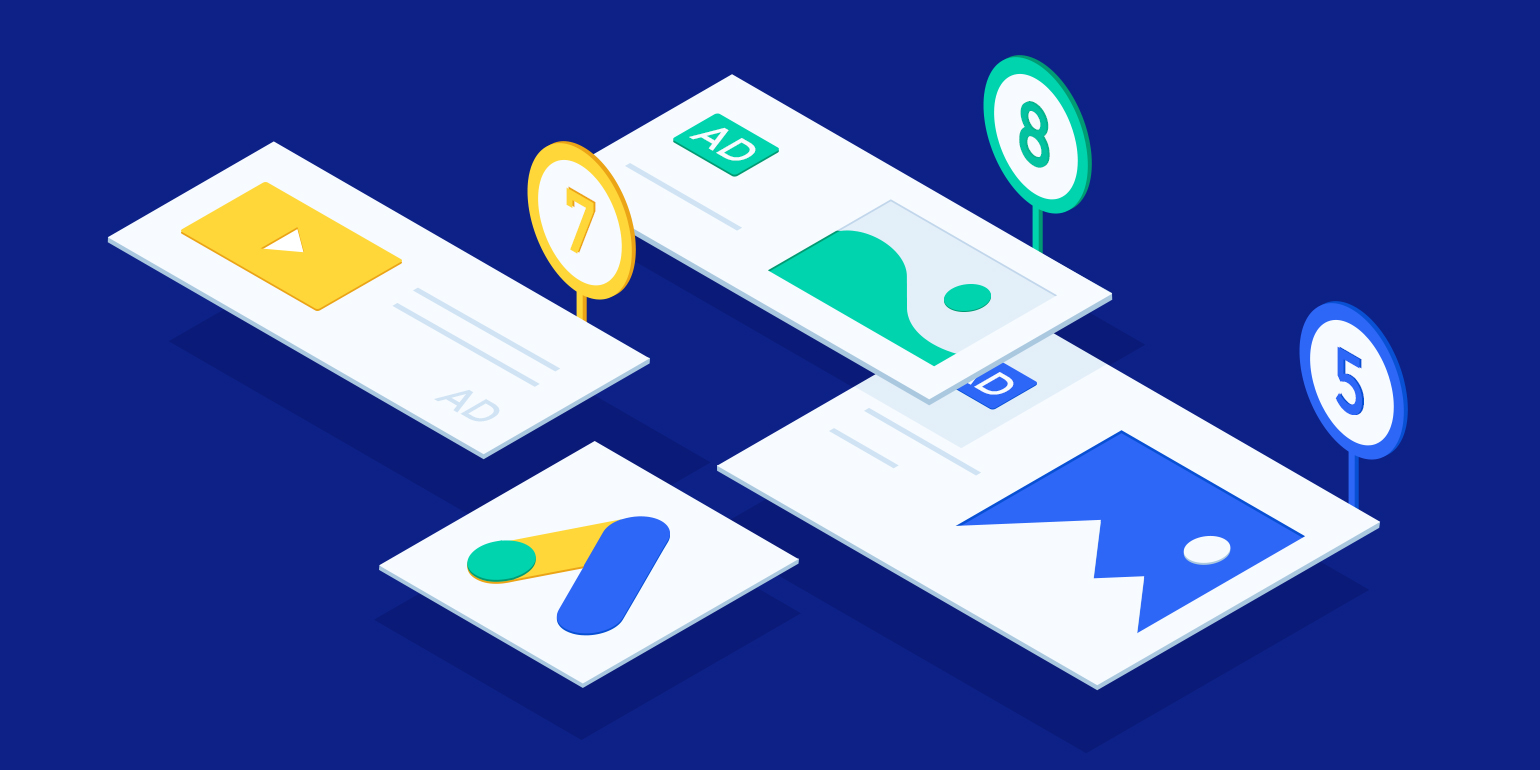 Ad relevance google ads
Ad relevance indicates the relevancy of your landing page as per the customer's search query, and Google uses it to determine how satisfied would be the customer with the ad and what could be the expected click-through rate. Google gives you a score of above average, average, and below average for the relevancy of your ad.
As explained by Google, it is essential because a low-quality score would ultimately mean that your competitors' ad campaigns would perform better than yours.
Google has well explained why adding relevance is so crucial. As per the examples, if you own a sporting goods store and have several products ranging from cold clubs to snowboards. To prevent the hassle of managing multiple ad groups, you choose to put all your keywords under the same ad group with the exact ad text: 40% off on sports goods.
Now, assuming that a person wants to purchase swimsuits, and searches for that on Google. Now, if your ad gets triggered, the offer to buy sports equipment doesn't match the buying intent of a swimsuit or sports clothing. It would mean that the person would ignore your ad and wouldn't click on it. Now, if you take a step back and realise that Google has the highest revenue from search engine marketing, which is based on the number of clicks, it becomes obvious why Google is so obsessed with a higher click-through rate.
To fix the issue above, you could create an ad group called swimsuits and add related keywords like bathing suits and bikinis. You could then promote your offer with a specific ad text: "40% of swimsuits". Now when you link your ad to the swimsuit page on your website, it would fulfil the buyer intent and increase your chances of click-through rate, which would ultimately mean a higher ad relevance.
Landing Page Experience(PPC marketing campaign)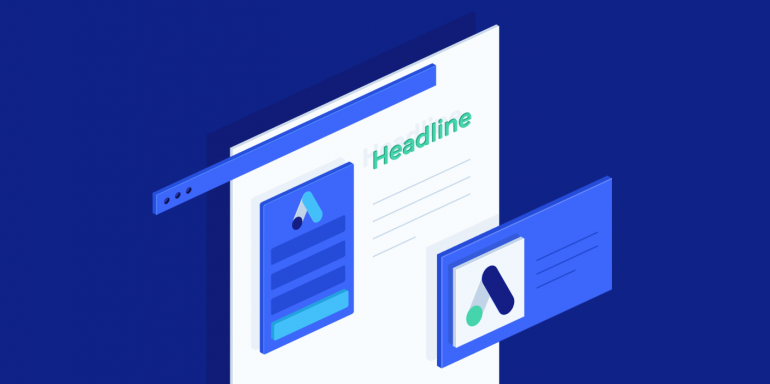 Landing page google ads
Google algorithm analyses your post-click landing page through a combination of automated systems and human evaluation to know about the user's experience. You must pay attention to page speed, as the attention span of people online is very low, and the faster your page loads, the more likely your prospects will be able to view your offer and ultimately convert. Ensure that you have added all the right keywords with a proper SEO campaign to be more relevant.
Mobile responsiveness is one of the most crucial factors to consider as more people would view your advertisement on a mobile phone than on a desktop. Try to have sticky call to action buttons and have attractive headlines that resemble the ad offers on the search engine. Try to personalise your page for different audience segments and make sure that your page is easy to navigate.
Five best practices to keep in mind to have a successful SEM campaign:
Adopt a conversion mindset instead of a "get more clicks" mindset

Target keywords based on intent to ensure you have more conversions

Use customer data to add the personalisation factor to create value for customers.

Try to continually improve your post-click landing page experience by incorporating learnings to maximise conversion. Make use of A/B testing and multivariate testing.

Make sure that your ad copy highlights the benefits of your product and is relevant to the keywords that the ad corresponds to
Social Media Advertising (PPC Campaign)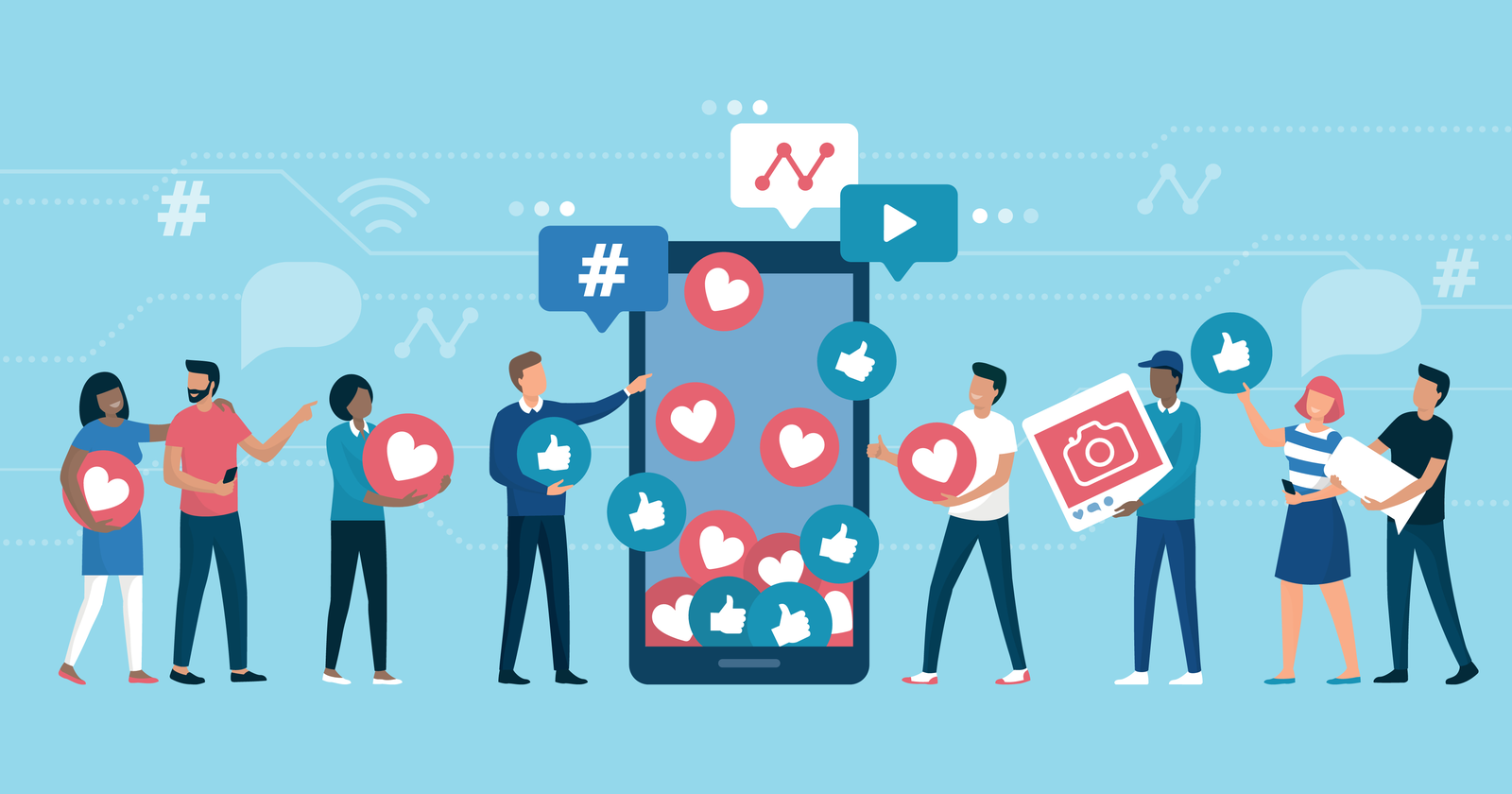 Social media advertising
To have a successful marketing campaign, it is critical to promote your brand across different marketing channels. As people have started to spend more and more time on social media channels, it is essential to sponsor your brand message and offers to them in their news feed to get the attention and the chance of a conversion. You could also be amazed to know that social ads are the fastest-growing segment of paid advertising due to the increase in popularity and acceptance among people of every age group.
LinkedIn PPC Ads
LinkedIn is the most extensive professional network that can generate quality leads and drive the right traffic to you. They have experienced people who have double the buying power of the average web audience.
Read this complete guide on LinkedIn advertising.
You can launch a campaign in minutes on LinkedIn. First, you need to select your objective, select the targeting criteria, choose the Linden ad format, and finally set your budget and schedule. You could then easily measure and optimise your campaign to see your overall campaign impressions, clicks, social actions, and budget.
Facebook PPC Ads
Facebook PPC ads work similarly to LinkedIn. Just the process starts with selecting the objective, narrowing down the target audience, then comes placement, and lastly, budget and schedule. Facebook has over 2 billion users worldwide, and 1.3 billion of these users visit Facebook daily. This vast audience means that you have an excellent opportunity to connect with your buyer persona. Facebook PPC also allows you to create highly targeted audiences. Facebook allows advertisers to narrow down an audience based on several factors like location, age, gender, interest, behaviours, connections, and many more. You could also use retargeting campaigns to increase the chances of conversions, as you target people who already have encountered with your website. Facebook has extensive analytics and a variety of formats and mediums. Any marketer would suggest you run Facebook ads as it has a proven ROI and is suitable for both B2B and B2C audiences.
You could similarly have regular campaigns on other social media channels based on where your customer persona hangs out. CodeDesign has a great team of certified marketers who have years of experience to help your brand grow and connect you with your right audience.
CodeDesign is a leading:
- Amazon marketing agency, and
Feel free to contact us to see the unprecedented growth of your business.
---