PPC real estate marketing
Source: Unsplash.
Real Estate can be a really profitable career, but before earning more money, you have to manage your marketing campaigns.
Marketing includes a wide range of aspects from social media, to SEO to the topic we are going to talk about: Pay Per Click.
According to a Caixa Bank article says that the European real estate market has experienced notorious growth since early 2016, when house prices in the EU grew by 4,6% year on year, outperforming wages and GDP growth. Prices keep rising markedly across most European countries and now exceed a pre-crisis level, meanwhile, other countries' prices grow well above the EU average. For example, Hungary and Portugal prices rise by more than 9.0% year on year since 2016. You could work with us, the leading digital marketing agency to assist you in digital marketing.
If you manage a real estate business and want to learn more about marketing strategies, keep reading this article because we will show you how you can use PPC at your advantage.
Why should a realtor run PPC ads?
Real estate is not a business for all types of people, and it is a game of people with a lot of purchasing power. So how does PPC advertising help you get these types of people? Easy, the ads are programmed to search for people who make a perfect match with your budget and the area where you sell.
Do you sell real estate in Lisbon? Perfect, the ad will be shown to people within the territory with the characteristics that you provide to the platform: age range, income, social class, platforms they use, among others. This is what you need to know about B2B sales outsourcing.
Spending your cartridges on open advertising to all audiences will not help you reach your predetermined audience, so PPC saves you time getting those leads that will be part of your customer list. Find this complete guide on digital marketing funnel.
But this is only the tip of the iceberg from the benefits you can get since PPC can allow your website to be in the top spots of every search engine query for any keyword. But remember, you must do your SEO to find the best keywords for your business and bring people who can convert into leads.
Source: YouTube.
Things to do before you start your campaign
Before starting your campaign, you must know things by heart: who your audience is. To find your target customers answer these three questions:
How do they look like?
What type of real estate are they looking for?
How and where do they search for these properties?
Think about your audience and find the list of keywords they might be looking for.
If you want PPC to work better for you, consider that your landing page must reflect all the keywords you're advertising for, so when customers click on your ads, they are going to find all the information they were looking for in the first place. Read this guide on PPC campaign strategy.
When you have all your keywords, all you have to do is narrow them down, so every keyword you bid is essential to your audience and the pages they visit.
It is good to know how the buying cycle works for Real Estate for a better understanding. First, customers look for something macro, like "best suburbs on New York." On the next step, they get shorter by looking at a specific neighbourhood like "best houses on Brooklyn" or "Manhattan Real Estate."
When you make this distinction, it helps you understand the actual value of each keyword, so you can find your real estate marketing PPC on boosting ROI.
Now, if you want to know the level of competition for your keywords or their cost per click, the great Neil Patel has Ubersuggest to help you with this.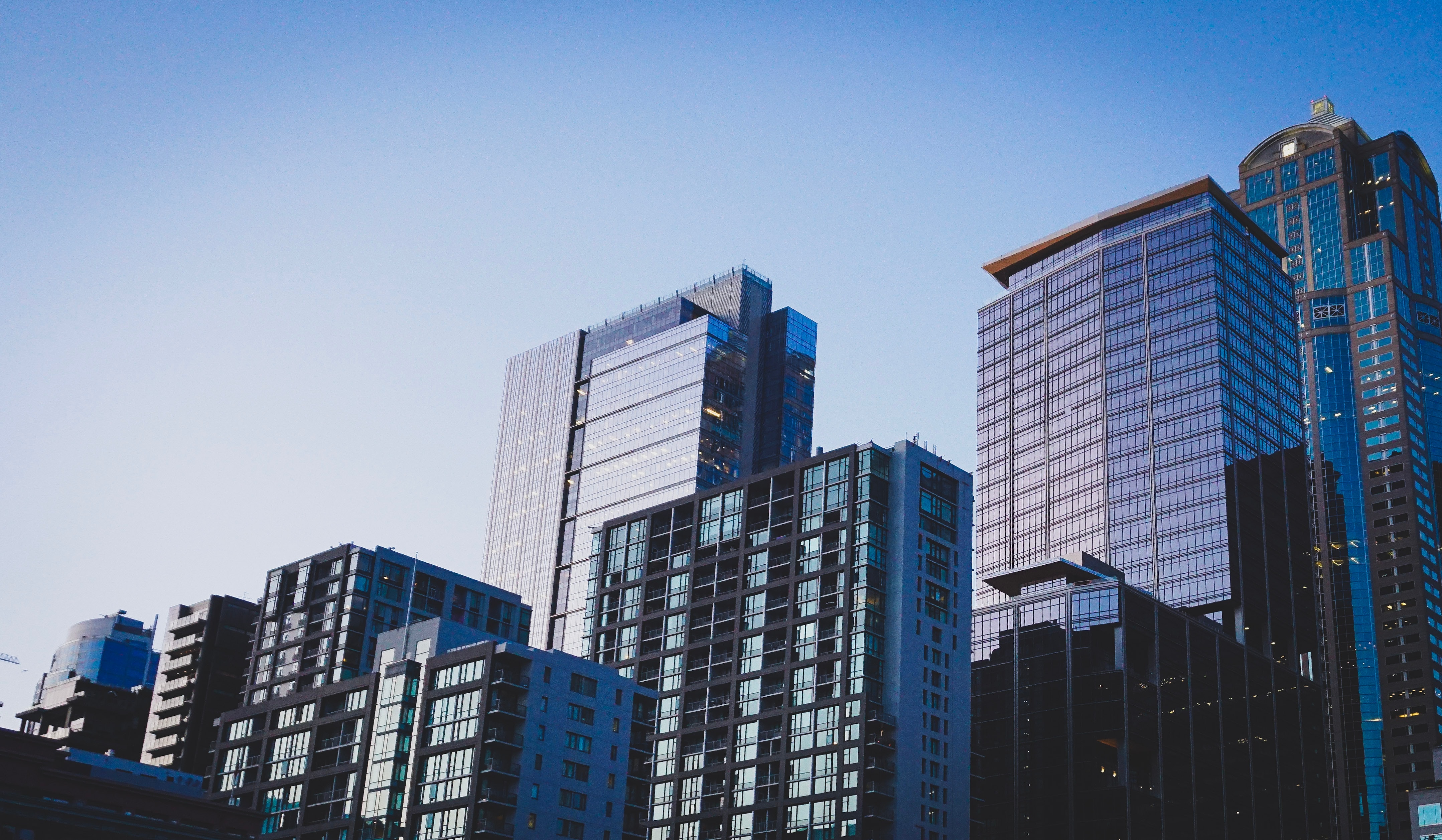 Source: Unsplash.
While SEO is the organic and cheapest way to get to your customers, you should keep in mind that only ten real estate businesses can be on the first page of Google. What do the other carriers do? That's right, and they are using PPC.
As we say, PPC is the best shortcut to reach those possible leads who are looking for your properties, so if you have the budget, you should bet on this strategy. But, and here we must end this debate, the truth is that there is no clear winner between these two, but instead that both complement each other to reach the same end.
On the one hand, the work of SEO agency seeks to research the keywords, know the market and do everything that is considered "manual work"; once everything is compiled, it is the task of the PPC to use all your knowledge and tools to find the perfect candidates for your business.
So don't neglect any of these, as they are like salt and pepper on any plate of food: You will always need them!
How long does it take to close a sale from a real estate PPC campaign?
We can't stipulate an exact time for closing a sale since this can depend on factors like monthly investment or the follow-up process.
Usually, real estate agents could close a deal between 3- 6 months of starting a campaign. Nevertheless, the period for a lead to close could be between 12 to 18, and this is because authorities will be at the beginning of their home search. Because of this, it is crucial to think of PPC as a long-term investment.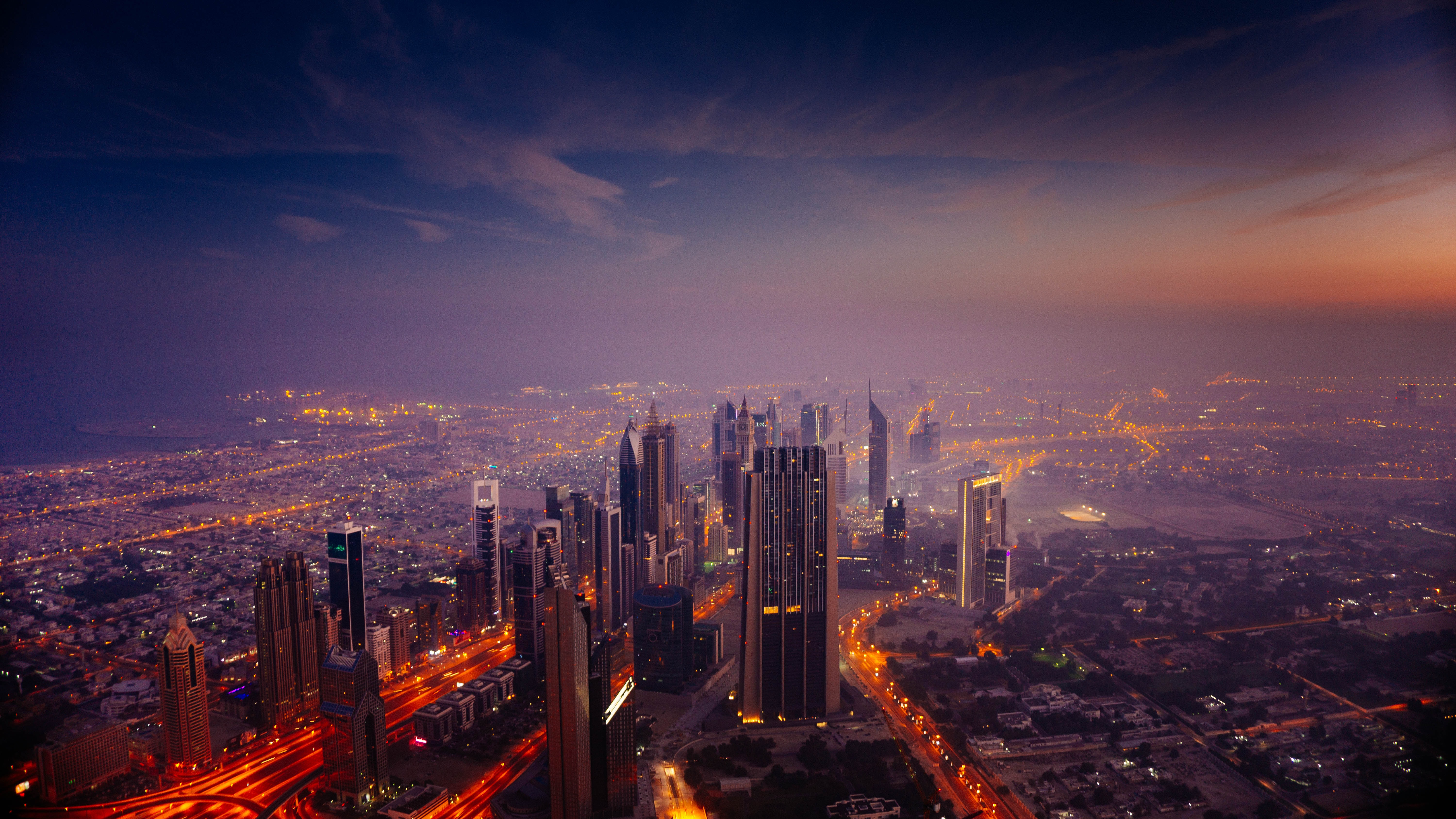 Source: Unsplash.
Tips for Real Estate PPC marketing
Use Brand Keywords to Capture Hot Lead
Maybe you think you shouldn't use your brand in keywords because you are not that famous, but let us tell you that this is a huge mistake for your marketing game. These are some reasons why you can't ignore your brand in your keywords. Here is a complete guide on CRM implementation.
It helps you understand the Real Estate Discovery Process
The discovery process is a multivariable process, and you cant imagine how customers could find your brand while surfing the web. Not only surfing on the web, but they could also find your brand from Craiglist or an outdoor sign placed on a property. Then, they learn your brand's name and type it on the following query.
Capture High Quality Leads at Top SERP
If your brand is on top of every search engine, customers will look for you without thinking twice, but aiming to the top spots for high-demanding keywords is challenging for every brand out there. If you bid, the CPC for your brand keywords is likely to be minimal, so it helps you to capture high-quality leads at a low cost.
Don't let competitors steal your keywords.
The competition is fierce, and it will be even worse if you only target the most requested keywords. It is essential. Aiming and wanting to compete where everyone is will be more exhausting and tiring for your brand. Imagine one eye of the hurricane where everyone is trying to stand out.
Now, it would be illogical for your competitors to want to compete on keywords from your brand's name, so competing in these gives you a privileged position in search engine searches.
Do not abandon the high demanding keywords and point out the ones that differentiate you as a brand.
Source: YouTube.
Google will always make life easier for us, so you should not waste resources covering areas you do not manage. Just focus on your specific territory. Geo-Targeting is an option that allows you to show your ads only to people who are close to your radar, so you don't waste time showing your properties in Canada when you are selling them in Germany, for example.
Use Negative Keywords to Prevent Unwanted Exposures
Negative keywords are those searches in which you don't want your ad to appear.
For example, if you sell apartments and don't want to target houses, you can list "houses" as your negative keyword. This will prevent your ad from people looking for your product type.
Then you have another group of keywords you should avoid. These are locations you are not in. Going hand to hand with geofencing, if you are selling properties in Zurich, you most likely don't want someone from Peru to see your ad. When you list these territories as negative keywords, you limit your range to the right customers. 
Negative keywords are search phrases you don't want your ad to appear.
Source: YouTube.
Best Keyword Match Type for Real Estate PPC
With Google Ads, you can select from 4 different match types for each target keyword.
First, you have Broad Match, which is the default match type. When you associate your ad with a particular keyword, it will appear whenever a search phrase contains it. Your PPC ad will occur no matter the search phrase's other keywords.
For example, if your target phrase is "buy a condo in Lisbon" and choose a broad match, your ad can appear for queries like "buy condo furniture in Lisbon," "best Lisbon condo," or "buy a house in Lisbon."
But which type of keyword is the best match for your Real Estate PPC?
Your best options for quality real estate lead generation are Phrase Match and Exact Match.
In this case, if your target keyword is "buy a condo in Lisbon," your ad will show up in searches like "best project to buy a condo in Lisbon."
In the case of Exact Match, you have to search terms that are an exact match for your target phrase before your ad triggers. Regardless of this, Google updated the same match type to fix close variants of target keywords, including misspellings, abbreviations, identical search intents and even plural or singular forms.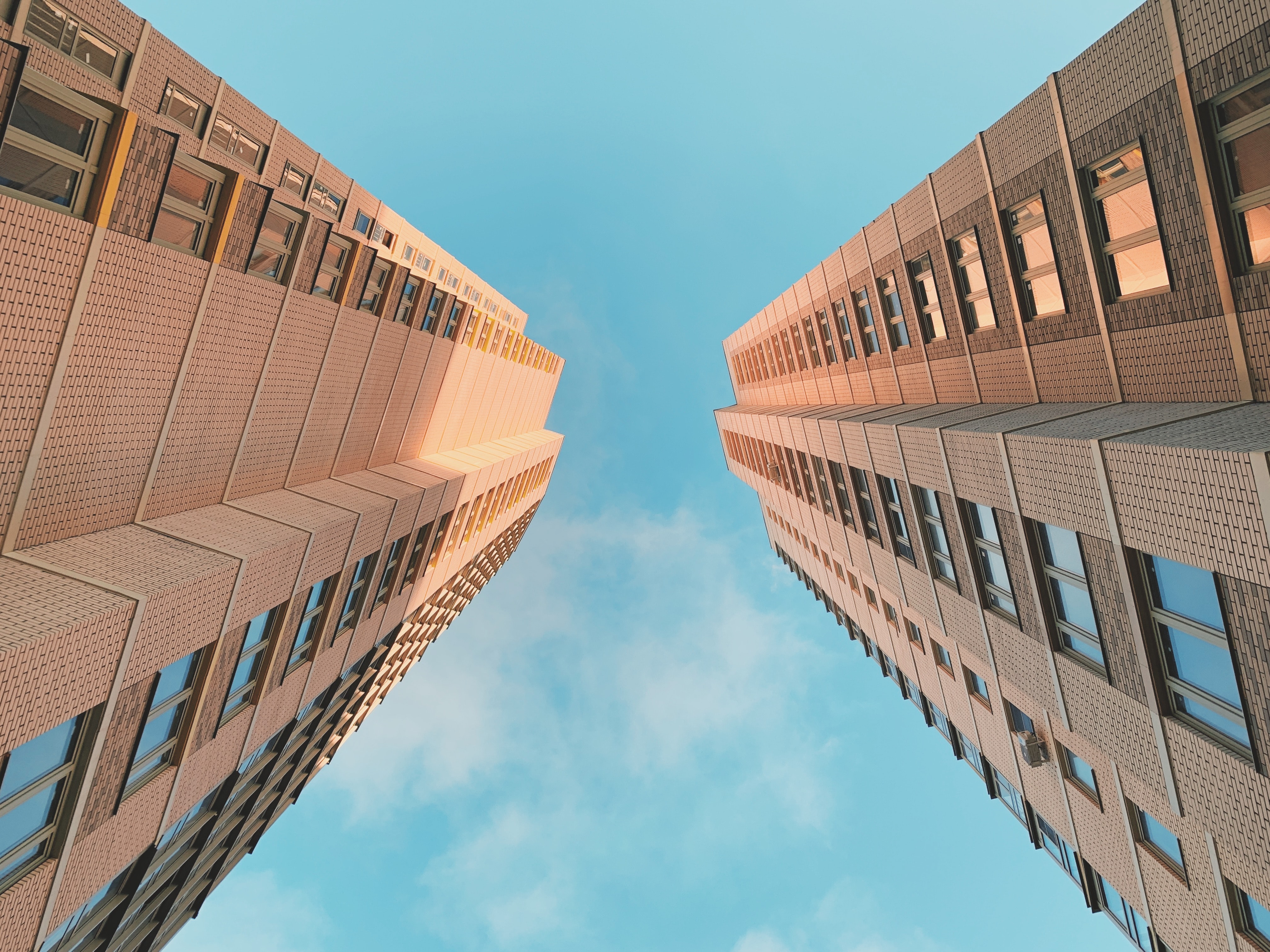 Source: Unsplash.
Google Ads PPC extensions
With these extensions, you can make your ads more relatable and clickable for searchers. These work best for real estate PPC.
Location Extension
With this extension, you can feature your street address in the adverts. This encourages people near you to contact your business and helps them navigate their way to your office, giving trust to potential new customers to your brand.
Sitelink Extension
With this extension, you can link your service offerings and additional information to your needs.
When you use it, people click on the extension and go right to the most relevant page they want to visit, for example, your condo or single-story home. This site link extension can significantly impact CTR because users can find what they want without wasting time.
Price Extension
What is the first thing customers tend to focus on? How beautiful do your properties look? If they are closer to services, or even better, the beach? Maybe, yes. But once they have felt in love with your houses, what is the thing that makes their hearts break into tiny pieces of disappointment? That's right, and we are talking about price!
With this extension, you can provide price information right on the search engine page and show your prices before customers ask.
When you use this extension, you can filter out low-quality leads and find the persons willing to pay whatever the price you give. It even allows you to include up to eight price cards in your ads.
Call Extension
The web mobile is the most used now, so it is better to offer them the opportunity to call your company directly with this extension.
Source: YouTube.
Final Thoughts
When you have the resources at hand, spending on a well-structured PPC strategy is beneficial as every dollar is worth it. To move on to this type of strategy, we first want to have an excellent organic system mastered, know our audience well and have a confident presence on the networks, and then your ads will do all the work to get us those clients who want to live or invest in your properties.
At CodeDesign, we have experience with Real Estate marketing with clients like Mexto Property Investment and Comte No.16, contact us, and we will make your brand take off and generate more profits!
Until a new article, see you!
CodeDesign is a leading:
- Amazon marketing agency, and
Feel free to contact us to see the unprecedented growth of your business.
---