PPC Campaign Strategy: 45 tips from experts to excel in 2022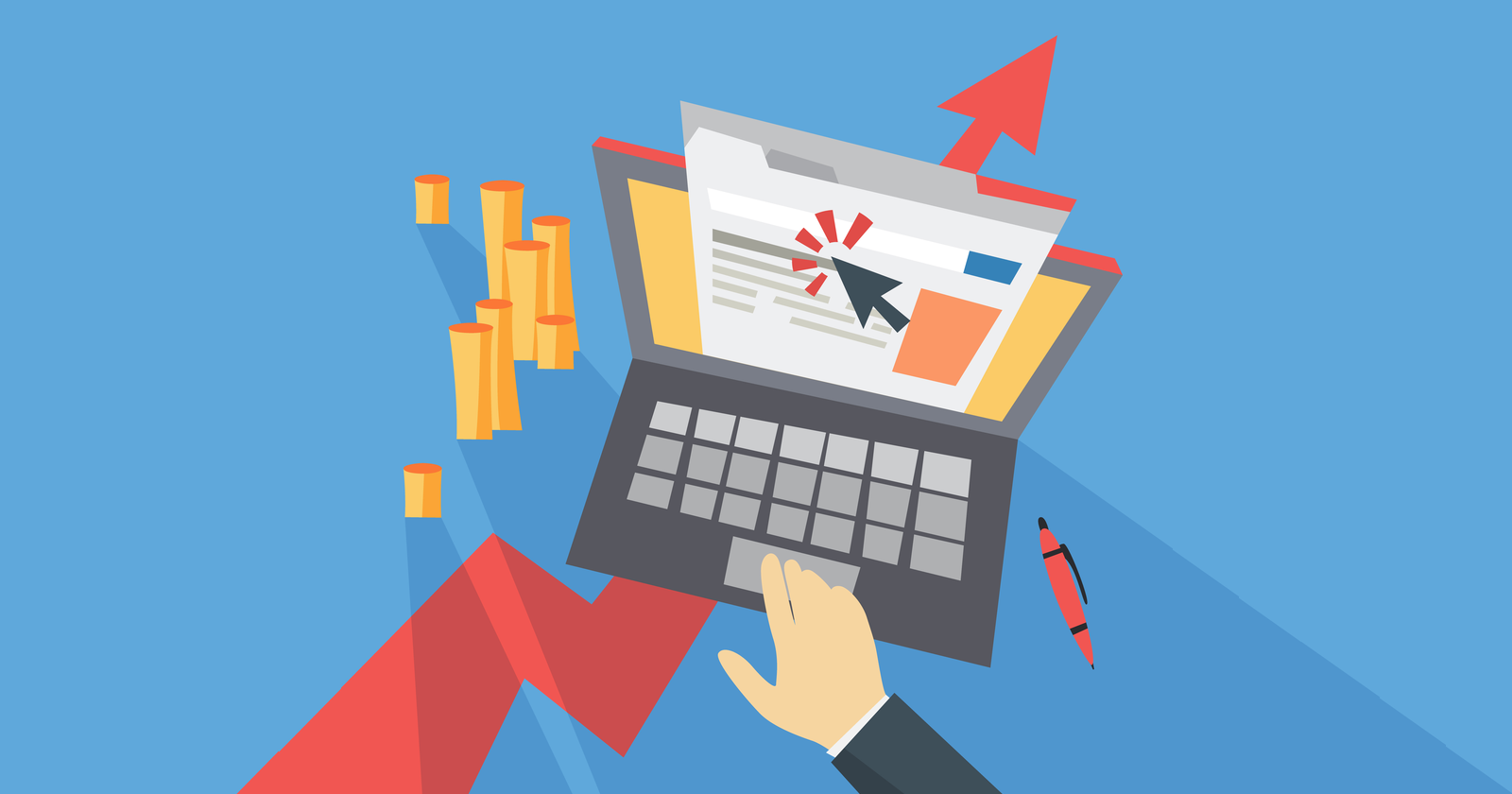 A PPC strategy is your end to end masterplan for running successful PPC campaigns on Google. It starts at defining the right goals and target KPIs and continues with defining a campaign structure, a set of regular optimization activities and the measurement of success by systematic reporting and benchmarking.
Choosing the right platform for your PPC campaign is vital to improving the performance. While Google Ads are probably the most popular PPC campaign today, did you know Facebook, LinkedIn, and Twitter also provide PPC campaigns? You can place "sponsored" posts on individuals' news feeds that match your target demographic. Choose your ad's target demographic, budget, and ad format. You'll be charged every time your ad is clicked on the news feeds of users who fit your preferences.
1. Polish your Click Through Rate (CTR) by using different tactics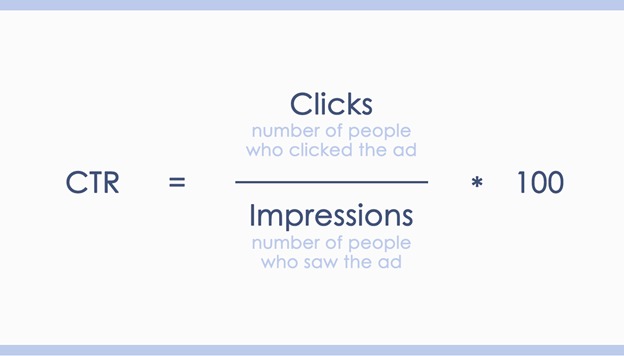 Improve your click through rate
Create a variety of advertisements and see which ones get the most impressions, clicks, or other KPIs. Continue to use what works or has a consistent pattern. It is also advised to use all or most of the available ad formats. 
Experiment with different durations and messaging for your adverts. Generally speaking, the bigger the ad portfolio, the greater the performance. Call advertisements are highly crucial. So, it's a good idea to focus on them. The total CTR of the campaign and ad groups will improve due to this. 
2. Sort the Campaign into Ad Groups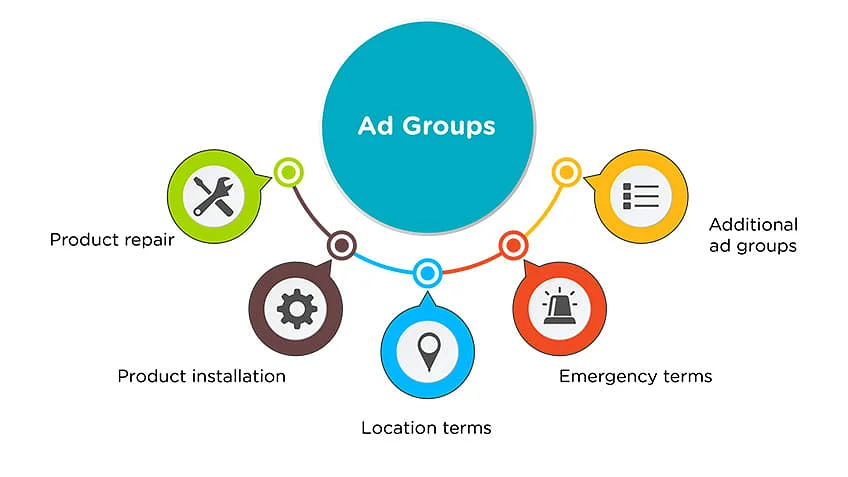 ad groups ppc

Once you identify the platform for your PPC campaign, the best thing is to take the keywords and arrange them into ad groups. Then, identify the search terms linked to the ad groups and customize them so that the ad will appear when anyone includes the words in their search query. Find this complete guide on digital marketing funnel.
For instance, you can use the Modified Broad Match feature instead of using two keywords that look alike and have a high search volume. As such, if your company sells sports jerseys, you can include words like "football jerseys," "customized football jerseys," "sports jerseys for everyone," and many other terms. 
3. Device Performance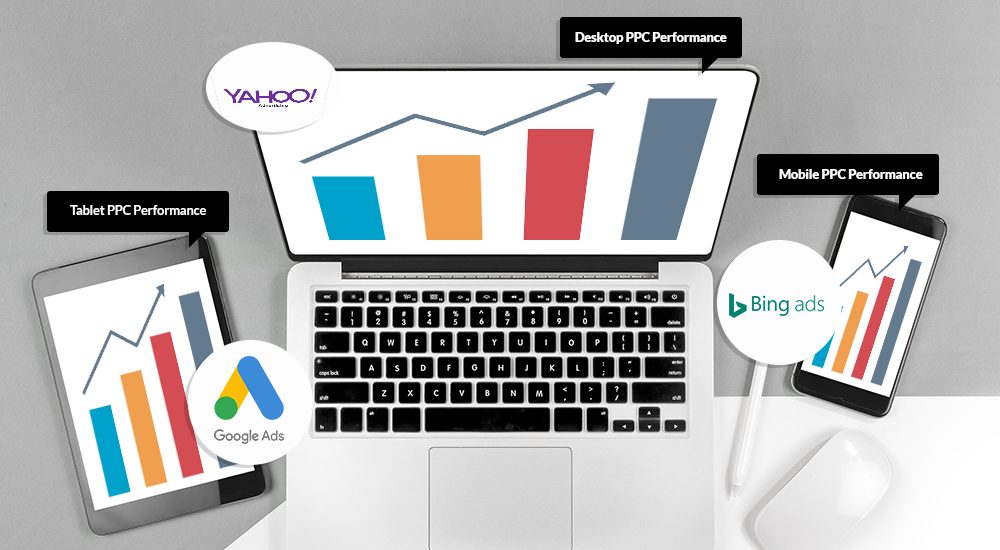 Optimize PPC campaigns for multiple devices
It's self-evident that despite the increasing convergence of experiences across platforms and devices, user behavior remains, for the most part, quite distinct. It's not just about screen size and resolution; it's also about context and why we use one device rather than another. Knowing our consumers and customers and how they convert, it is improbable that one gadget will outperform the other. 
However, because numbers never lie, it's simple to see and adapt our strategy by increasing or decreasing the weight of our bids(Courtesy: David Farkas of The Upper Ranks). 
4. Keywords with negative connotations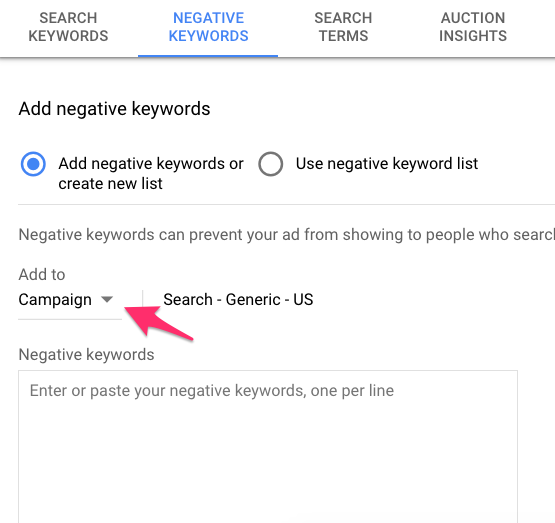 Negative keywords in PPC campaign
Google Ads is a data hub, and the number of things you can manage and view through it is limitless. One of the most useful tools you have is avoiding specific keywords that aren't appropriate for your campaign. It's just as crucial to let Google know what your service isn't as it is to let them know what you do. 
You need to use Google's Keyword Planner to view relevant phrases to your campaign, get a sense of which ones you should eliminate, and then use Google's search query report to find any new negative keywords. It is the most effective method for locating non-campaign phrases, and you'll begin to notice the favorable results of these modifications. 
Google does an excellent job presenting your advertisements to the proper individuals depending on your campaign objectives. Still, you can aid the algorithm by creating a strong collection of negative keywords. You should witness an improvement in the performance of your campaign, which will save you from wasting money in the wrong places(Courtesy: David Farkas of theupperranks.com).
5. Identify Keywords With Poor Execution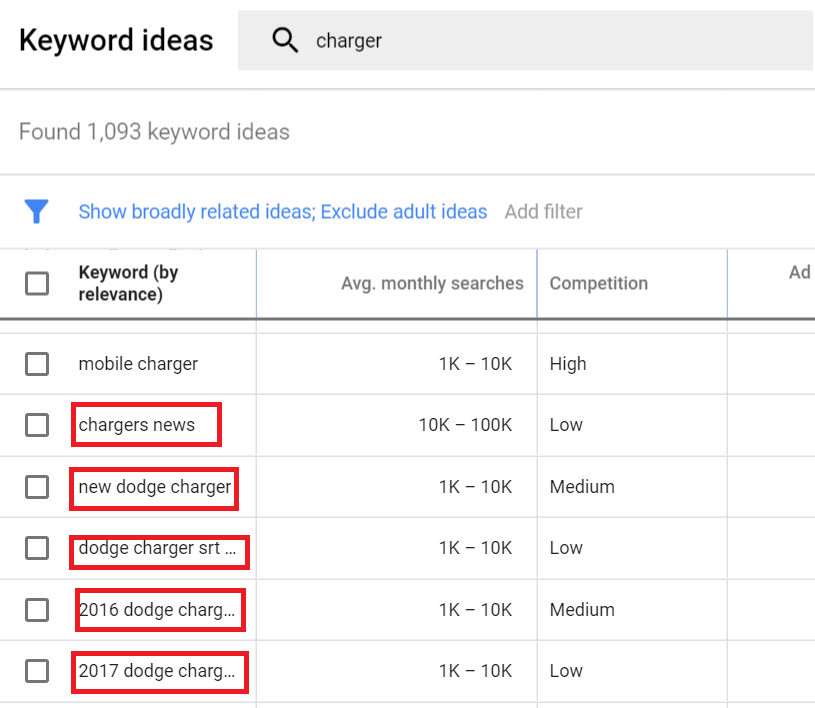 Use Google keyword planner for a better keyword research
Keywords can make or split your PPC campaign. That's why, when evaluating your keywords, it's essential to find out for those that aren't performing well. Poor performance could arise from low bid value or search volume, but not always.
It could also mean a high cost per lead. Another reason could be that the keyword is too broad or restrictive to bring enough clicks. I suggest exploring your bidding strategy to reduce conversion costs to figure out why your keywords aren't performing well. If that doesn't help, you might pause(Courtesy: FinEndorse). 
6. Adopt the Right Bidding Strategy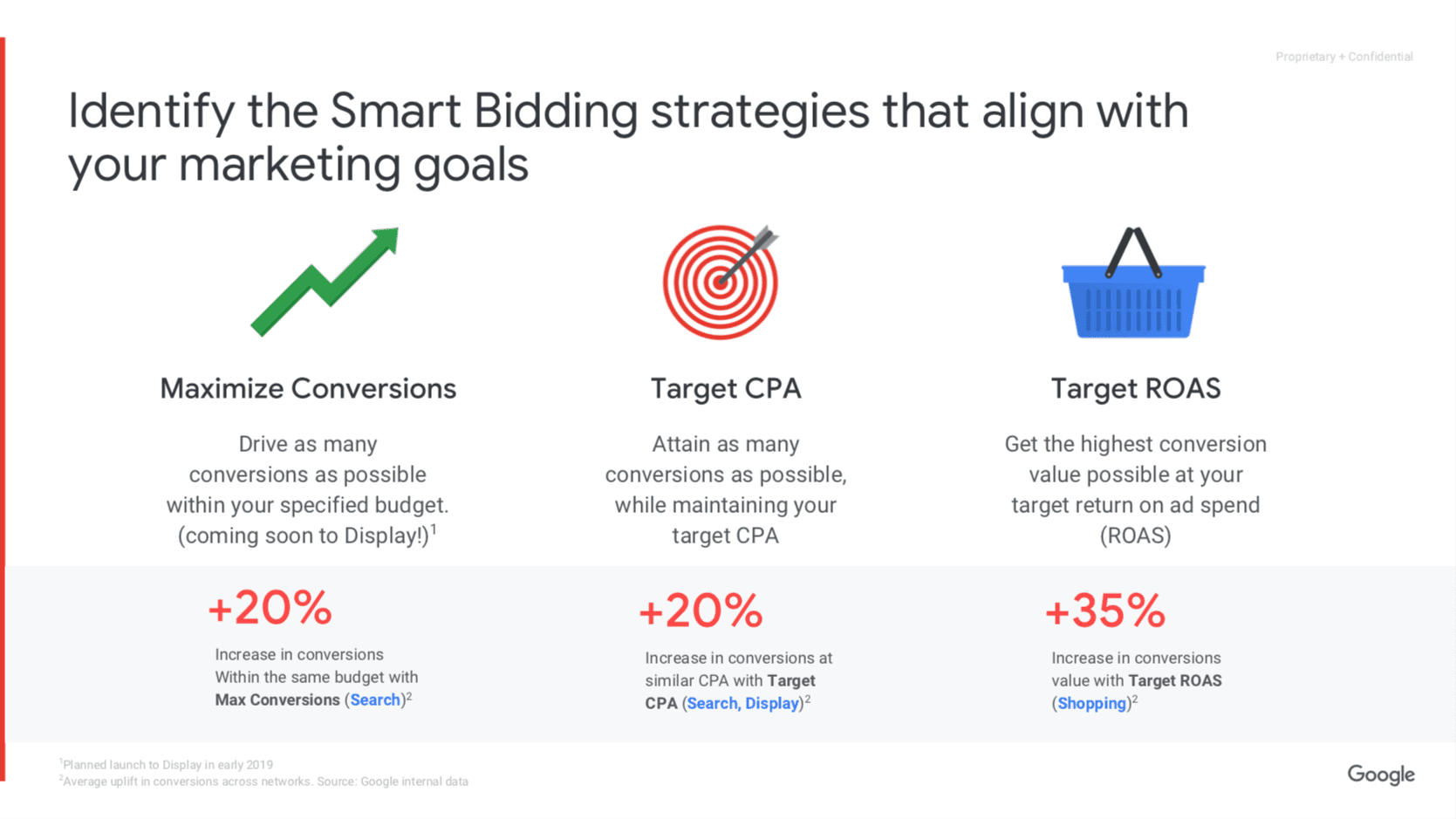 Bidding Strategy
Accept the bidding option that best fits your marketing targets and business goals. This is an essential point that helps the system concentrate on the modifications, actions, or activities you prefer. The campaign is developed and provides better performance(Courtesy: Shiv Gupta of Incrementors).
7. Use the high-performance keyword
Choosing the correct keyword is important in any PPC campaign. Although Google provides a tool to help you develop a keyword list based on your website research, you must choose keywords with a high CTR to ensure the success of your campaign. Before incorporating keywords in your ad copy, make sure they're performing well. 
Choose the ones that have a high level of performance. If your target audience is located in a different country, it's a good idea to use a VPN service to see which pages are ranking in their area. A VPN can allow you to adopt a certain location's IP address and surf the web like a local. Though there are many VPN options, choose prudently because not all are equal in terms of quality. 
8. Performance by Network (Search vs. Search Partners vs. Display)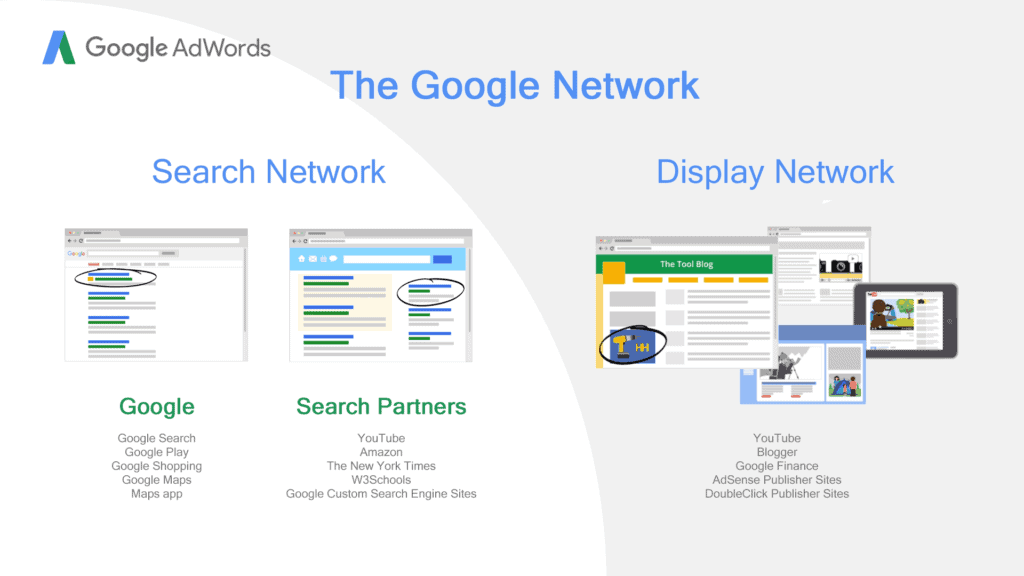 The-Google-Network

We still see PPC advertisements that target all networks from time to time (Search, Search Partners, and Display). We could debate the quality of impressions and clicks from partners' websites for hours. However, most of the time, these simply generate a small quantity of traffic, and the expenditure can be inconsequential in the context of an account. Compare your CPCs, CTRs, and other metrics to those in your industry. However, the same cannot be stated for the display network. Search and display campaigns should always be separated.
To begin with, Search is a pull advertising media, whereas Display is a push medium. Display advertising is a type of interruption to the user experience, even when highly targeted, and we must always highlight this in our creativity and messaging. Furthermore, we should probably leverage the two networks to target customers and prospects at different stages of their user journey, with distinct tactics, KPIs, and targets linked to that. You could work with CodeDesign to improve your marketing campaign and improve sales. Codedesign has a physical presence in Lisbon, Zurich and Manchester, but we consider anywhere there's WiFi to be our digital office space. 
9. Create compelling ad copy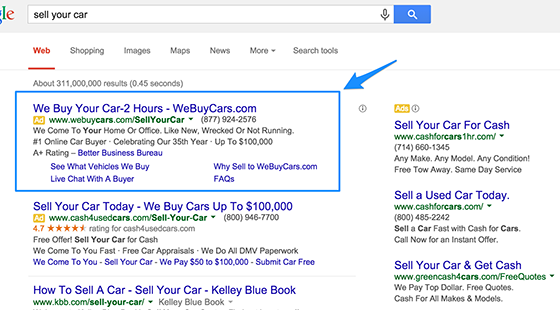 ad copy 
The effectiveness of your campaign is largely determined by the ad copy you use. As a result, focus all of your efforts on creating compelling advertisements. Here are some simple pointers on how to make great PPC ads:
Because you have a character constraint, you must produce persuasive ad text while remaining under the character limit. Your ad text should express your unique selling proposition (USP) and why customers select you above your competition.
Make every effort to be as effective as conventional. As previously said, make sure that all of your advertising is aligned with their appropriate landing pages and keywords.
Make headlines that will catch people's attention.
Don't forget to include a strong call to action.
Consider utilizing terms like "instant," "hurry," "exclusive," "free," "today only," and others(Courtesy: Daniel Foley, Founder of
Daniel Foley SEO).
10. Audit Keywords Regularly.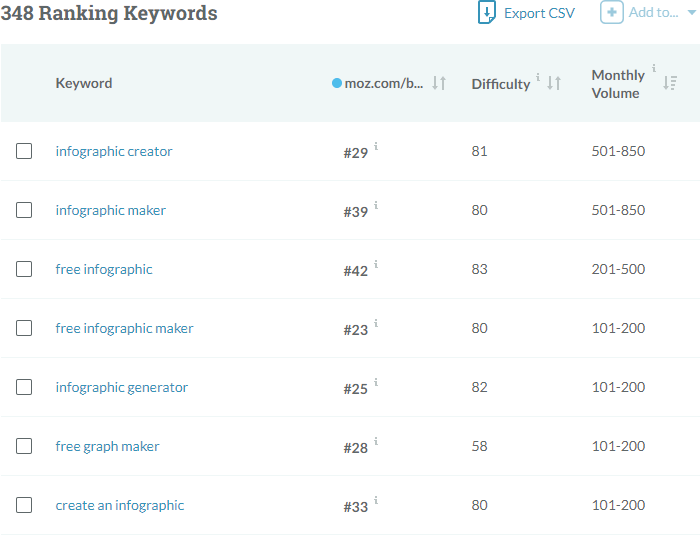 Always monitor and update keywords for the sake of campaign optimization. Keywords are the maps that direct customers to your website. Determine the relevance of each keyword according to the season, current trends, and adapt to the changing interests of your target audience.
Remember that the more relevant the keywords that you use, the more likely your bid will be successful in making conversions. Conduct regular keyword audits depending on the need; either you do it quarterly or monthly. What is important is your get into the mindset of your target audience.
But a word of caution, do not use your SEO keyword research in your PPC campaigns and instead use PPC-specific keyword research. This way, you won't miss out on impressions, clicks, and, most importantly, conversions.
Lastly, stick to your budget by prioritizing spending on your best-performing keywords without paying more than necessary. A regular keyword audit will help you achieve that.
11. Ad Rotation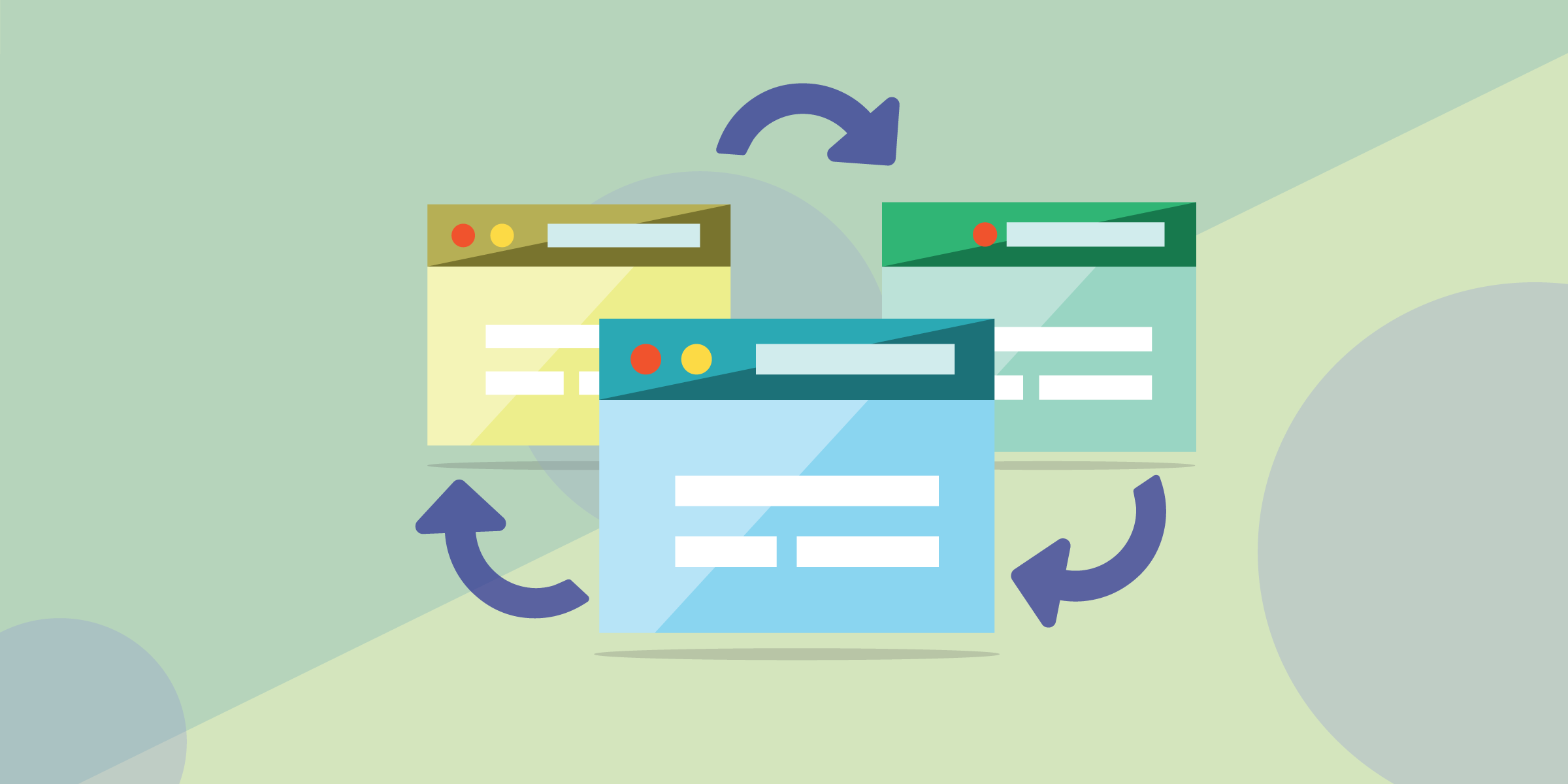 Ad Rotation
Ad Rotation gives you access to several metrics that you may tweak. It comprises details such as the networks (display/search) we want our advertisements to appear on and the target location. However, we may select which adverts we wish to see more frequently from this selection. I usually recommend selecting "Optimize: Prefer highest performing ads" in the campaign's ad rotation. Your most effective advertising will be displayed as a result of this. The ad's purpose is to get as many people to click on it as possible. After then, it's up to the site to convert, so make sure your best-performing advertisements are shown more frequently to ensure conversion. Courtesy: Susan Smith Marketing Manager at Velden Engineering. 
12. Utilize Responsive Ads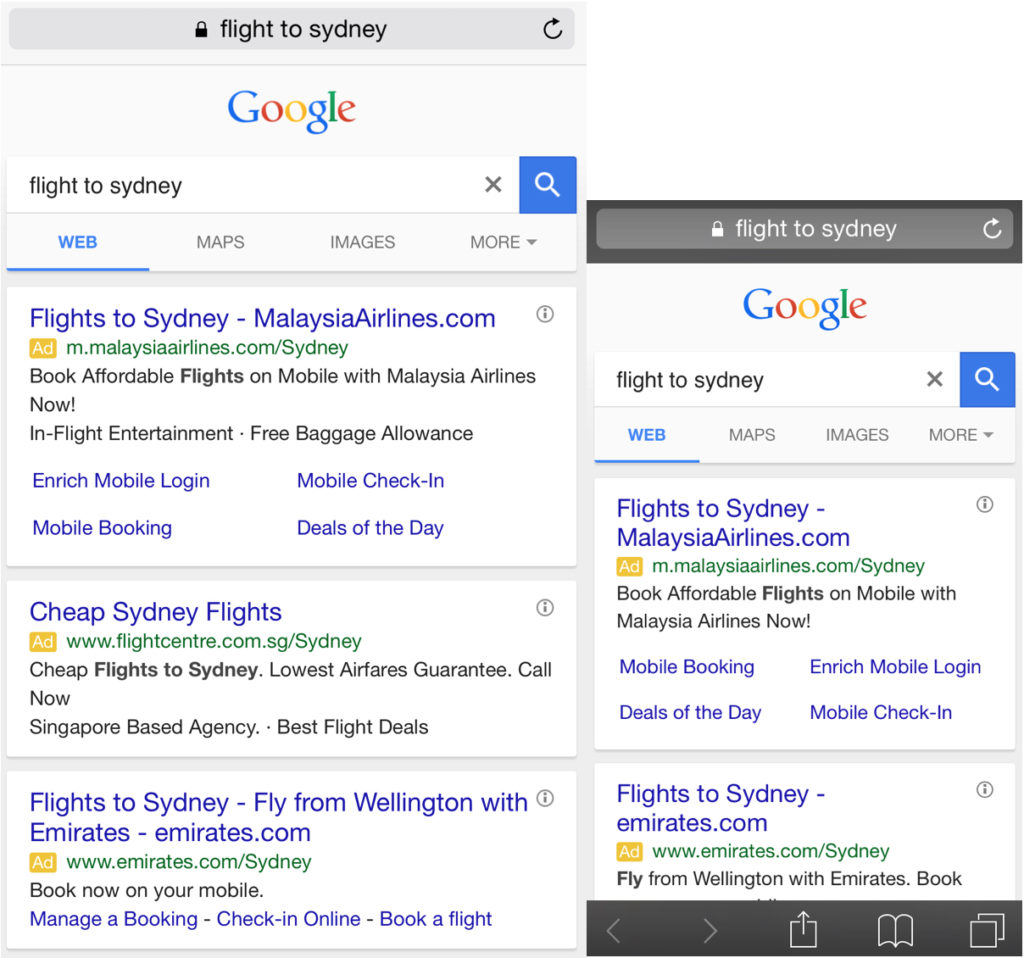 Responsive SEM Ads
All Search campaigns are built on the foundation of writing text advertising. On the other hand, creating responsive advertising can help your Ad Groups perform better. You'll be able to display advertisements that are more closely related to user queries if you detail a small number of headlines and descriptions. 
This also allows you to put things like "Fast Delivery," "30% Off," and other incentives to entice visitors to click on your advertising(Courtesy: Adam Crossling of Zenzero)
13. Location Targeting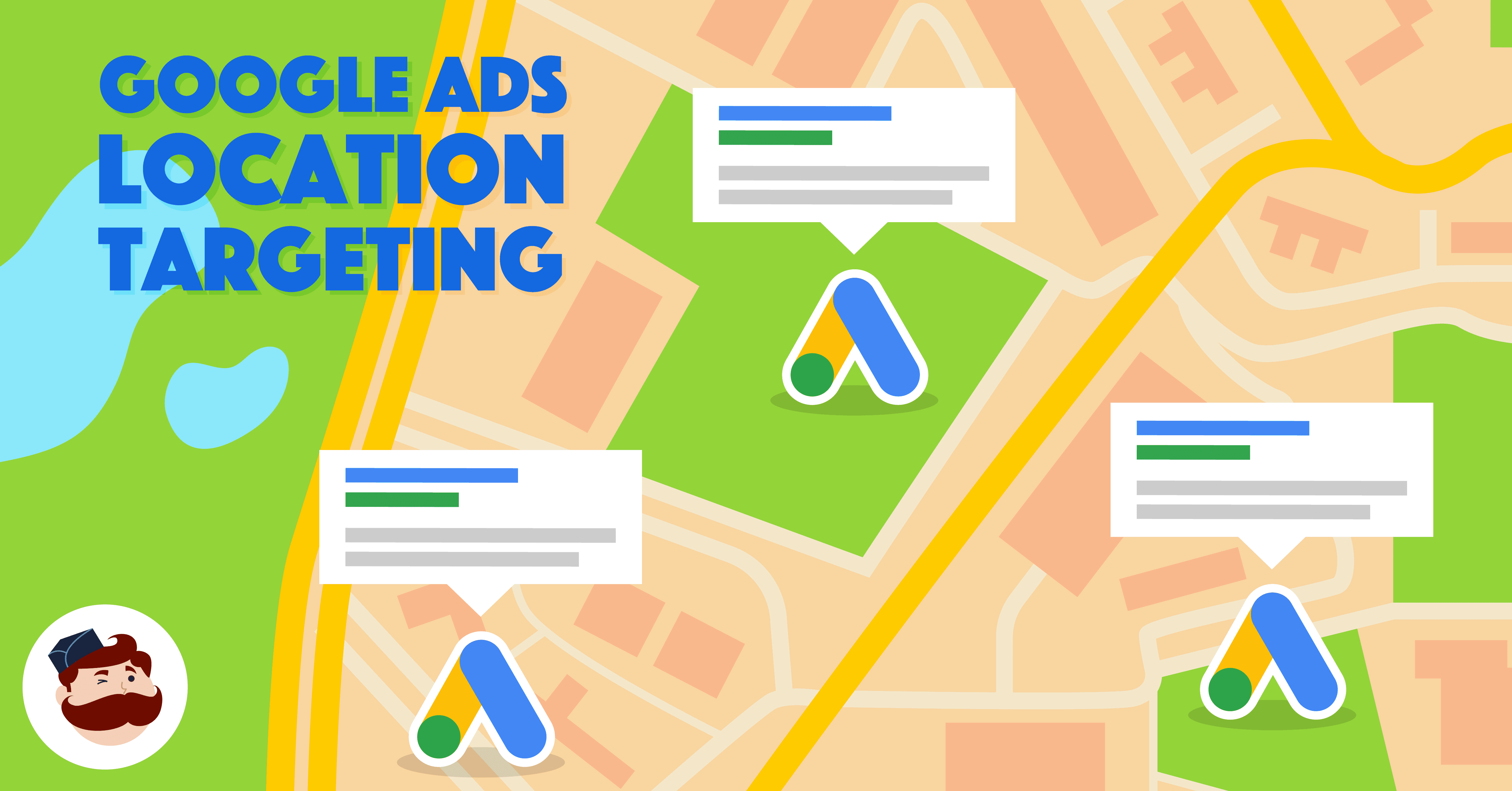 Location Targeting
Location targeting in Google search engine marketing allows advertisers to show their ads to users in specific geographic locations. This can be done by targeting a specific country, region, or even a specific city or postal code. Location targeting can be useful for businesses that only serve customers in certain areas, or for businesses that want to reach customers in specific regions. Advertisers can also exclude certain locations, so that their ads do not show to users in those areas.
14. Competitor Analysis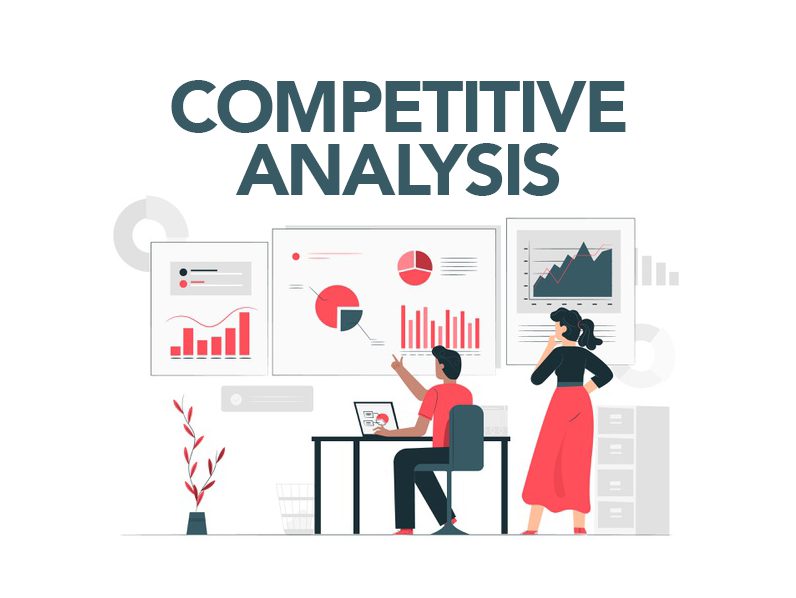 Competitor Analysis
Do you need to conduct some study for your upcoming marketing campaign? Then have a look at your rivals! Use your competitors' weaknesses to your advantage. Your competition will have researched what works and what doesn't before you've even set up/optimized your campaign. 
The difficult step for you is to analyze the advertisements and copy and improve on what they have previously done once they have completed this legwork. This might provide you with a variety of various ideas to use in your advertisements. Look at your competitors' headlines, meta-descriptions, and layout to create stronger advertising.
15. Landing Pages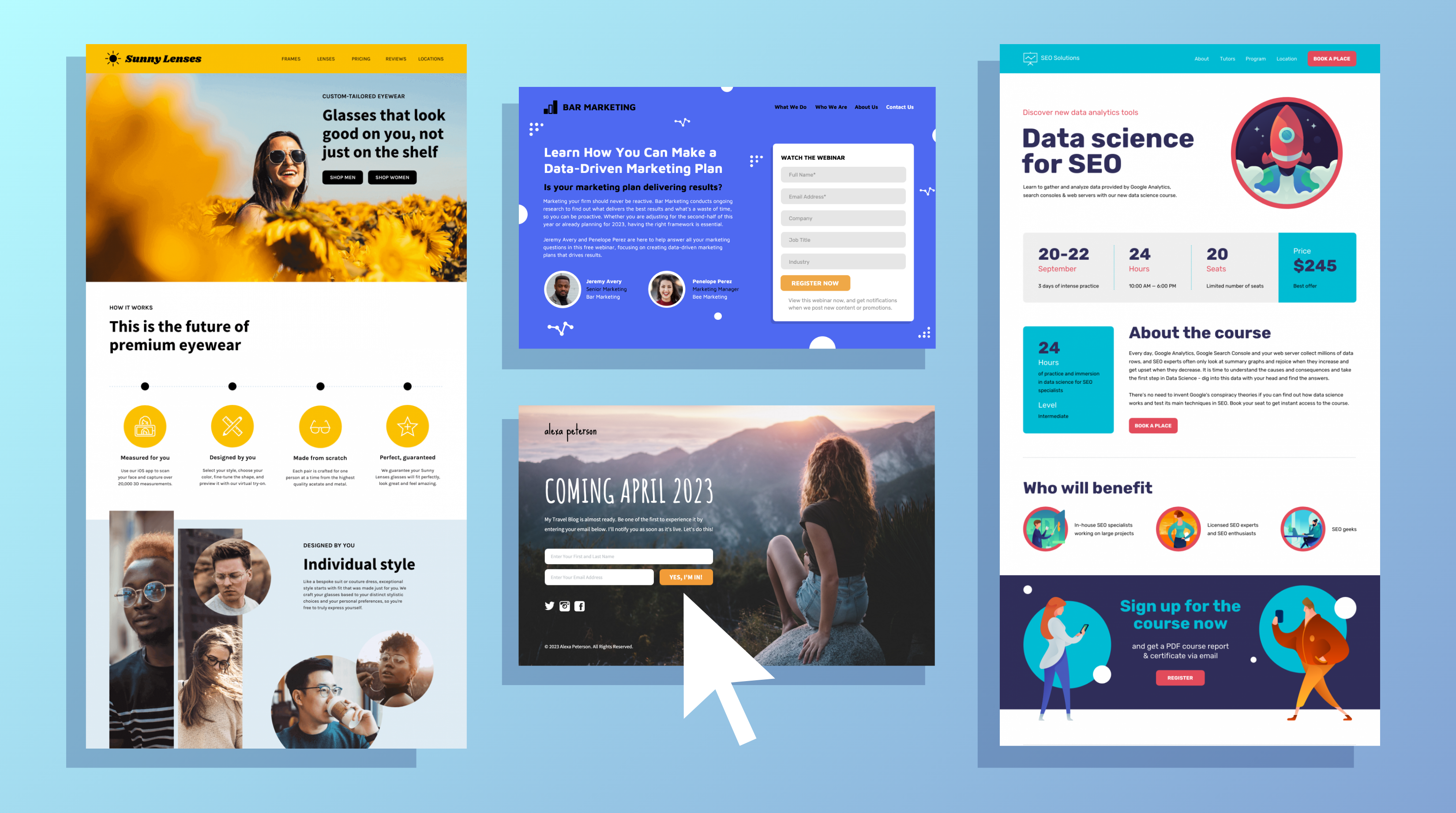 One of the most common paid search mistakes is failing to spend enough time ensuring that your landing page is relevant to your PPC campaign. Marketers can lose hours in data, changing bids and varying creatives or content, only to discover that the landing page does not match their paid ad. A PPC campaign's first goal is to persuade someone to click, directing them to your website. However, if you do not make an effort to optimize the landing page so that it is ideally aligned with your campaign, you will experience a high bounce rate and little to no conversions. 
Consistency is essential to a successful PPC campaign, which extends to your landing page. Across keywords, ad content, and landing pages, your messages and CTAs should be consistent. If a customer clicks on your ad, it means they were interested in those keywords or the ad's message. Therefore make sure the same messaging is present on the landing page to encourage them to convert((Courtesy: Bram Jansen, Chief Editor of vpnAlert) 
16. Use the "Iceberg Effect" to gain more control over your PPC campaign. 
The search phrases you pay for and the targeting keywords don't always line up the way you want them to. Too frequently, we witness the "Iceberg Effect" in action when unseen search terms are appended onto keywords that we believe are performing well in our ad campaigns. It results in an unfavorable search-to-keyword ratio. Not being able to control all of your search terms? This isn't ideal. It can be difficult to raise your clickthrough rates and cut your cost-per-click averages with a search term to keyword discrepancy ratio of 132:1.
What are your options for regaining control of this icy situation? To achieve a 1:1 ratio of search terms to keywords, we use Single Keyword Ad Groups (SKAGs), which gives us more control over the entire ad group. The search term column has the same information as the keyword column. You can get extra granular with the SKAGs strategy and isolate one variable at a time, giving you more control over your entire PPC account. And now that you have the power to reduce your search term to keyword ratio to 1:1, you can go one step further and accomplish the same thing with keywords and ads. You can increase your clickthrough rate when this happens(Courtesy: Dan Close here, Founder & CEO at We Buy Houses in Kentucky).
17. Research Keywords:
Consider the relevance, cost-per-click, and percentage of ad clicks for each search query when determining which keywords to target. Google offers keyword suggestions and the 'keyword planner.' However, these can be ambiguous, and search queries are sometimes lumped together to represent a bigger volume than what is accurate. I recommend using an SEO tool like Ahrefs and noting the average cost-per-click and percentage of people who click on paid results to qualify search phrases. Many search queries now have a large percentage of searches that do not result in a click.
This is because, for some inquiries, the solution appears quickly on Google's search results page, eliminating the need to visit a website. It should be clear from rigorous research which terms are clicked regularly with minimal competition and cost.
Your SEO keywords are the words and phrases people use to reach your website through search engines. To put it another way, if you want to increase the efficiency of your PPC campaigns, you need to improve the 'keyword' game on your website. Determine which terms your target audience is searching and for which you might be the ideal ad or organic search result. 
As a result, your ad language and landing pages must reflect that intent and interest, just as your organic meta and on-page content must answer a question or provide information. You'll have success when your ad, search engine result, and landing page all work together to give your target customer exactly what they're looking for.
18. Negative keywords 
Google Ads is a data hub, and the number of things you can manage and view through it is limitless. One of the most useful tools you have is avoiding specific keywords that aren't appropriate for your campaign. It's just as crucial to let Google know what your service isn't as it is to let them know what you do. Use Google's Keyword Planner to view relevant phrases to your campaign and get a sense of which ones you should eliminate, then use Google's search query report to find any new negative keywords. This has shown to be the most effective method for locating non-campaign phrases, and you'll begin to notice the favorable results of these modifications. 
Google does an excellent job presenting your advertisements to the proper individuals depending on your campaign objectives. Still, you can aid the algorithm by creating a strong collection of negative keywords. It would be best if you witnessed an improvement in the performance of your campaign, which will save you from wasting money in the wrong places.
19. Google Ads Observation Mode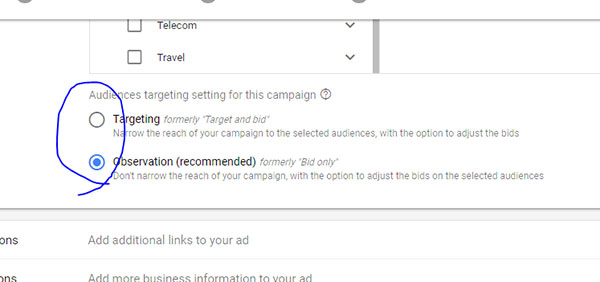 Google Ads Observation Mode
The "Observation" mode in Google Ads allows you to make changes to your campaigns, ad groups, and ads without affecting the live performance data. This allows you to test out different changes and see how they may impact your campaigns before implementing them. 
You can use this data to guide further actions in your campaign such as making bid adjustments or creating new ad groups with targeting criteria based on your observations. To use "Observation" mode, you can go to the "Edit all targeting" page or add it from the method's reporting page, if it isn't used for targeting in the ad group. However, it's worth noting that you cannot add an observation method when you first create an ad group.
20. Optimize for mobile
Your mobile landing page is crucial for converting clicks into customers. When someone clicks on your ad, they expect to be taken to a page that is relevant to the ad they just saw. If they do not find what they are looking for, they are more likely to leave your website.
Make sure to choose a mobile landing page that mirrors the call-to-action in your ad text and provides a clear path for the user to take that action. This can be purchasing a product or filling out a form. Any promotions or special offers mentioned in your ad should be prominently displayed on your landing page.
The relationship between your mobile ad and landing page is crucial in getting customers to take action. Be sure that the action you want them to take is consistent between the two and that the same selling points are emphasized. The stronger the connection, the more likely you will see results.
21. Filter out low-performing keywords 
The top-performing phrases are easy to focus on when analyzing the performance of your PPC campaign, but what about the low-performing keywords? These under-performing keywords contribute nothing to your campaign: they waste your ad spend and generate no conversions, so why keep them active? Look for terms that aren't producing impressions because they'll be one of the leading causes of ad budget waste. 
Remember that if a keyword isn't generating impressions (even if the campaign is fully optimized), it means that no one is searching for that term in your pool. It's vital to allow your campaign time to work but pause or switch things around if you do not see any results for specific terms.
It would help if you also watched for terms that aren't generating any clicks: they're probably irrelevant and need to be reworked. Finally, if you have keywords that aren't converting, evaluate your campaign settings and return to our previous point about landing page consistency. There are many reasons why keywords do not generate impressions, clicks, or conversions. Still, by taking the time to analyze these underperformers, you can optimize your campaign and see immediate results(Courtesy: Gerrid Smith of Corporate Investigation Consulting).
22. Call attention to reviews 
ORM (Online Reputation Management) is a subset of SEO that deals with how a company's reputation shows in search results, particularly for branded search queries. Increasing the amount and quality of reviews across several sources is critical for displaying positive sentiment online, boosting search rankings. 
Seller rating ad extensions are the PPC equivalent. On Google, this feature will provide an overall rating and the number of reviews alongside text-based adverts. The link below is to select a review platform that enables you to use these reviews for PPC and SEO purposes (on your web pages). As a result, clickthrough and conversion rates will improve across both channels(Courtesy: Lauren Cook-McKay of Divorce Answers).
23. Choose the right bidding strategy 

bidding strategy
Select the bidding option that best meets your marketing and business objectives. This is a crucial element that allows the system to concentrate on the conversions, actions, or activities that you want. As a result, the campaign gets optimized and performs better. Your bidding approach should constantly be optimized for performance. 
Try altering your existing bidding strategies, such as changing the target CPA you want Google to attain or switching to a different bidding strategy entirely, whether you're using target CPA or maximizing clicks(Courtesy: Ariana Flynn of ProxyRack).
24. Constantly experiment with new creatives.
Many PPC marketers make the mistake of running the same ad creatives for too long. However, especially if you are running a remarketing campaign, the ad fatigue will eventually ruin the performance of the campaigns, so you should constantly add new image and video creatives to your campaigns (Courtesy: Emily Anderson of ROI Hacks)
25. Audit the website landing page and the sales funnel
 sales funnel
You can have the best clickbait ad creative, a perfectly constructed campaign structure. If the landing page is slow or the website sales funnel full of frictions, your overall campaign ROAS will suffer.
 Use a CRO software like Hotjar to uncover any of these issues ruining your conversion rate.
26. The best way to use customer reviews is to read them 
Do you have positive internet feedback for your product, service, or brand? Could you make use of them in your PPC efforts? A seller rating ad extension can display ratings as part of an ad for any product or service. It is an excellent opportunity to build trust while also increasing your clickthrough rate.
27. Your Ads Should Be Geotargeted
 When it comes to ad targeting, make sure you focus on the exact geographic areas where your products or services are relevant and available. Using the various geographic reporting options in your chosen paid search platform is the best approach to discover which regions you may want to target. 
If you use Google Ads, look at your Locations and Distance statistics to see how your ads perform by location. Then, using the Location targeting feature, you may specify specific places where you want your ad to appear, which can assist cut campaign costs and enhancing ROI.
28. Create a negative keyword list 
Negative keywords are critical keywords that help you save money on ads by avoiding displaying them in response to irrelevant search queries. They assist you in ensuring that your advertisement only appears in front of people who are actively looking for what you have to offer. Negative keywords allow you to filter out any undesirable traffic, saving you money that would otherwise be squandered on irrelevant hits.
For example, if you sell New Laptops, you might include New Laptops as a keyword in your adverts. However, users looking for Old Laptops, Repair Laptops, and Second-Hand Laptops may see your adverts. As you only offer new laptops and not old, repaired, or used laptops, being triggered by this advertising is ineffective and will result in no revenue. As a result, you can use negative keywords like Old, Second-Hand, and Repair to save money on your marketing budget.
Your ad will only be displayed for a search query that is directly associated with your targeted keywords after you've added these negative keywords. Negative keywords can boost your PPC campaigns by increasing your clickthrough rate (CTR), conversions, and quality score, in addition to saving you money on ads. Because negative keywords make advertising more targeted and focused, clicks generated are more conversion-oriented. As your CTR and conversions increase, your cost-per-click decreases, enhancing your total quality score(Courtesy: Steve Pogson of FirstPier).
29. Take a Look at Your Personas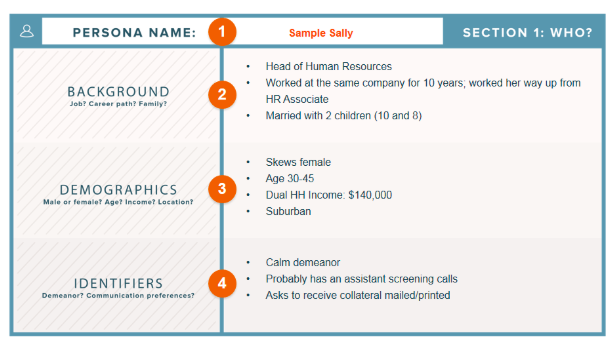 customer persona 
If you haven't reviewed current customer and prospect demographics in a while, now is an excellent opportunity to do so. This information is most likely maintained in a customer relationship management platform if you use one. Consider whether this data corresponds to the concept of your ideal client personas. If not, it may be time to tweak your campaigns to reach underserved segments of your target demographic. Consumer preferences change, and you don't want to miss out on possible leads because you believe they aren't part of your client base.
30. Update Your Landing Pages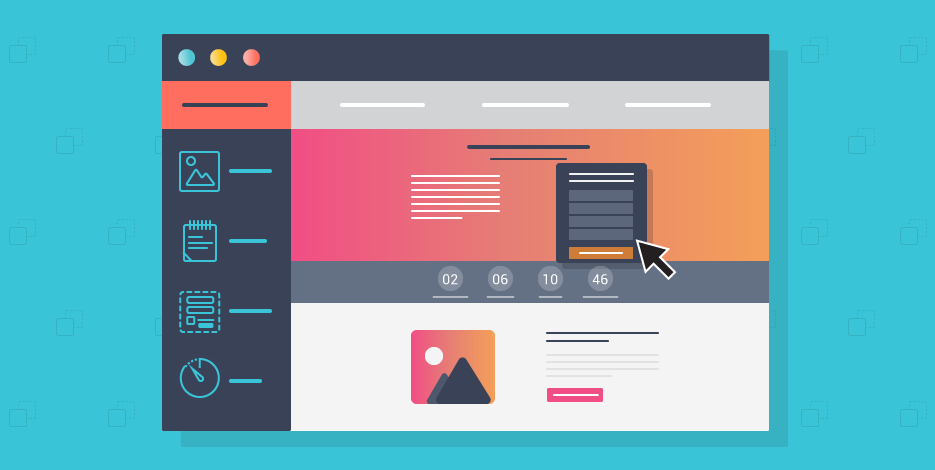 landing-page-updation
When was the last time you examined your landing page data closely? A well-optimized, well-designed landing page can mean the difference between a click becoming a lead and a visitor leaving your site. Investigate how your landing pages are currently doing and how they compare to one another. From there, look into A/B testing and strategies to optimize your landing pages to maximize completed actions, whether it's a design refresh, new call-to-action language, or anything else. The most effective PPC strategies aren't just set up and then forgotten. You'll be in a better position to reach your target audience and overcome your competitors if you test, analyze, and optimize your PPC ads regularly.
31. Targeting & Reporting on Demographics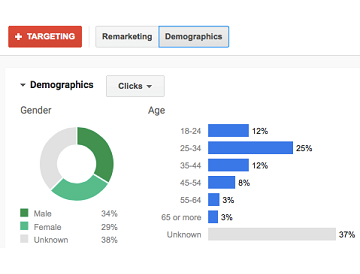 adwords-demographic-targeting

The targeting and reporting component of Google Ads' demographics section has recently been expanded - and many advertisers may be missing out. This section enables businesses to explore possible visitor tendencies and optimize based on data – therefore enhancing ROI – and modify future marketing efforts (both offline and online).
Predictions regarding people interested in services are well and dandy, but there is always the risk of correlations and niches that haven't been addressed. This data assists in filling that void and improving your PPC advertising(Courtesy: Michael Butt of Verta.ai).
32. Keep an eye on your PPC campaign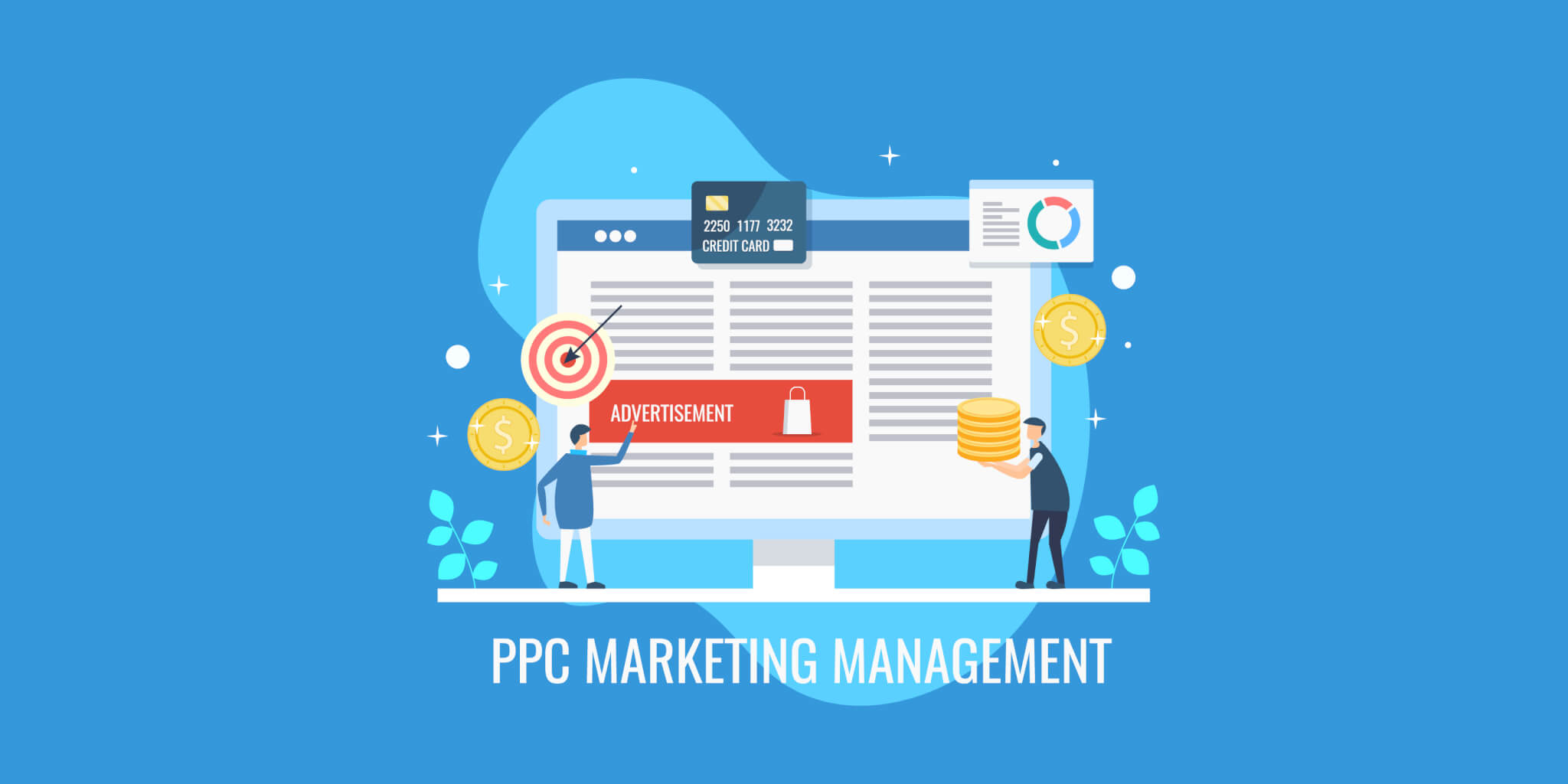 PPC campaign
You must monitor your campaign frequently to ensure its success. Some new marketers do not devote enough time to tracking their efforts, which is another major reason some PPC campaigns fail.
Don't underestimate the value of continual monitoring in gaining important insights into the performance of your campaign. If you use Google Ads, Google Analytics should be a helpful tool. If you want to increase its efficiency, you can invest in an automation solution that can provide closed-loop reporting. Suppose you can automate your Google Ads reporting. In that case, you will be able to quickly discover critical information that you can utilize to develop effective marketing plans and improve the performance of the PPC campaign. Regardless of the shape or size of your organization, PPC advertising can help you obtain more visibility on search engines and increase conversion. However, to ensure that your campaign is running as planned, you must take precise measures.
33. Mobile-friendly campaigns
You can't ignore mobile people when building your PPC campaign when 45.12 percent of the global population uses a smartphone to search. Make sure your landing pages are mobile-friendly if you want to get the most out of your campaign. It would be best to prioritize short-tail keywords because mobile consumers prefer to type extensive search queries. You should also seek strategies to lessen the amount of typing you do.
34. Make use of remarketing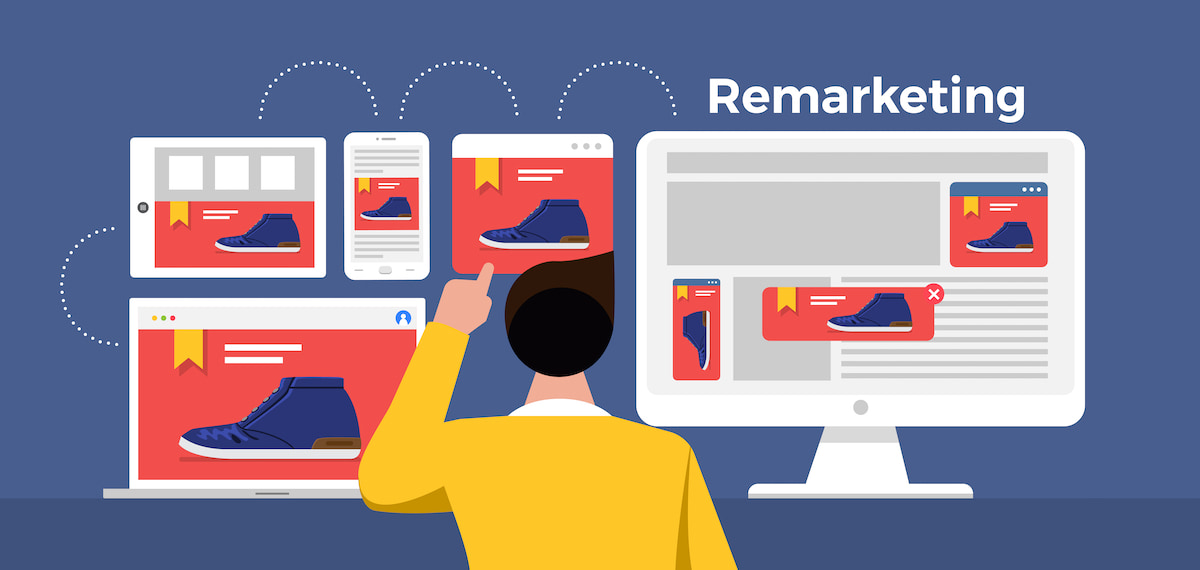 remarketing
In PPC marketing, a high bounce rate is a regular occurrence. On the other hand, remarketing is an excellent approach to capitalize on those missed possibilities. You can use it to re-engage prospects still in the awareness stage. You can use remarketing to deliver tailored adverts to users who have already browsed your items or services. There are numerous strategies to improve remarketing performance to raise conversion rates and return on investment. You can, for example, experiment with various lead magnets, collaborate with well-known influencers in your specialized field, and so on(Courtesy: Daniel Carter, Marketing Executive at Perspective Pictures).
35. Scheduling advertisements.
There are specific periods when people are more active online for each demographic and location. For example, if you're targeting builders and electricians, you'll want your advertising to display earlier in the morning than if you're targeting other firms, such as Bright Design. You should advertise during operating hours and avoid promoting on weekends. You may focus your budget on periods when you're most likely to obtain clicks and convert by employing ad scheduling to aim optimal hours for your audience. It can help you improve your Ad Rank and the placement of your adverts without spending additional money(Courtesy: Tim Parker Director of Marketing at Syntax Integration).
36. Consolidate Similar Conversions Into a Single Event
I've seen many people create separate events for conversions that might be grouped. You're giving more data to Google or Facebook, which can perform a better job of optimizing your ad distribution using machine learning by consolidating those under one event.
To maximize the effectiveness of your advertising, provide as much information about a conversion point as possible. With the help of Google Tag Manager, you can easily combine data from all of your different conversion points.
If you have a lot of conversion points, the first step is to group them and then figure out if they go under special events or not. If they are, make the required adjustments and monitor your progress over time to see if your performance improves(Courtesy: Tanner Arnold of Revelation Machinery).
37. Don't Get Caught Up In Your Spending Targets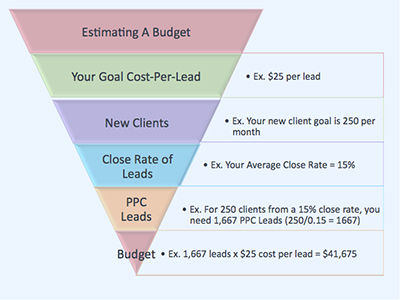 Spending Targets
For search campaigns, many PPC experts forget to put up in-market audiences in observation mode so that they may collect data without disrupting the advertising already running. The data you've gathered can be put to good use when it comes time to fine-tune your marketing strategies. It should ensure that performance is optimized.
When a client hires a PPC expert, they expect to see a return on their investment. You'll be able to exceed your customers' expectations if you test and collect data regularly(Courtesy: Brian Dean of Exploding Topics).
38. Search Attribution Reporting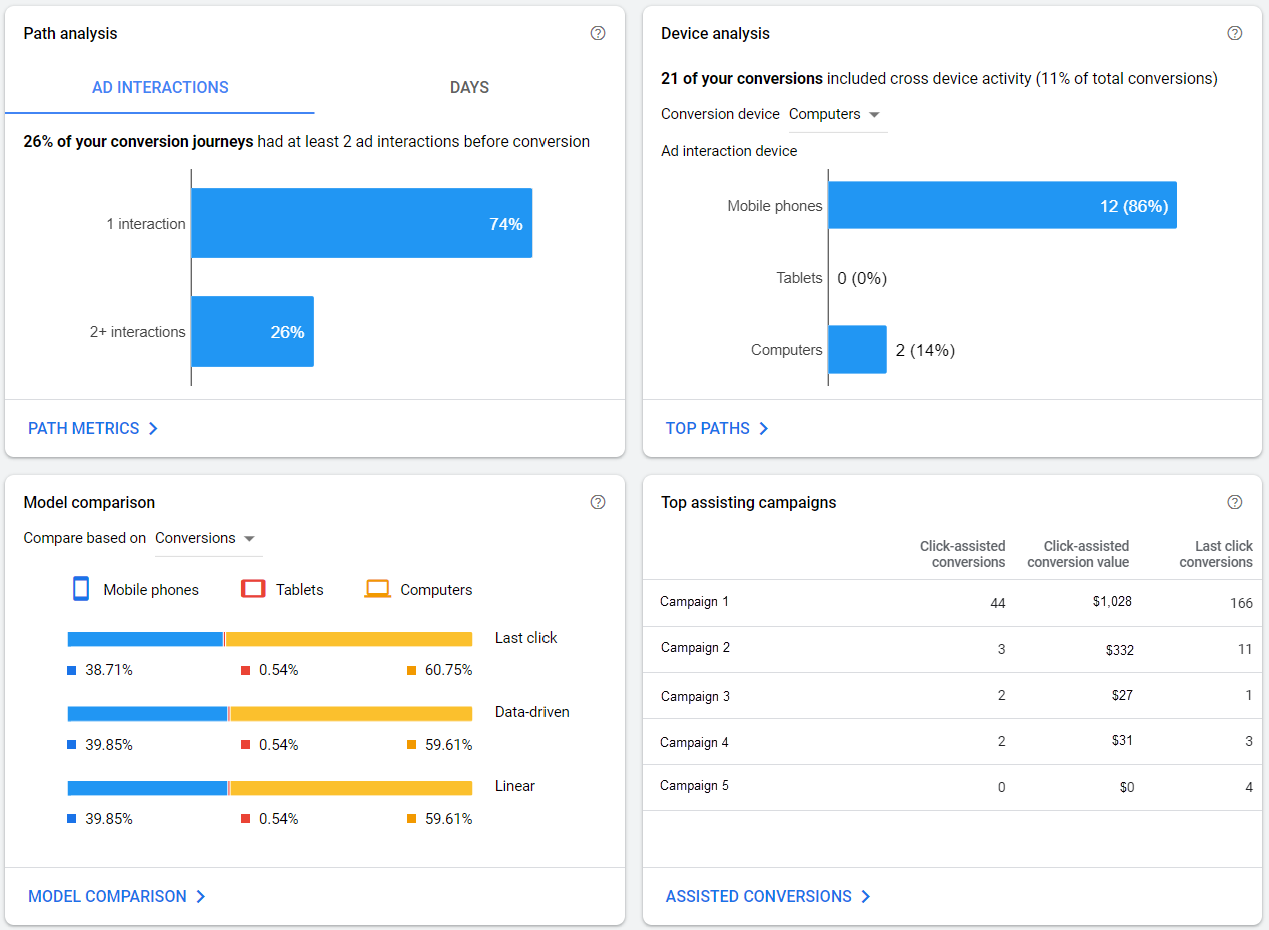 search attribution report
The search attribution report in Google Ads is a tab that is sometimes overlooked. Pre-conversion touchpoints are critical to understanding how visitors engage with your site.
Reports like "top paths" reveal the user's keyword path based on impression and click counts. It will provide you with a better idea of how your keywords impact your campaign's overall performance. Consider checking this report before eliminating a keyword with a low conversion rate. This keyword may act as the first step in subsequent conversions.
Your conversion volume could suffer if you remove keywords like these too quickly. It is especially true if your business model and niche are different(Courtesy: Travis Lindemoen of Nexus IT Group).
39. Use Rule Bidding to Your Advantage. 
Rules can help you keep your position in search results and lower your cost per click (CPC). Set your keywords to drop by 3% per day if you're in position 1.1, for example. Afterward, you can establish a rule that will raise your position by 3% if it falls below 1.5.
As a result, you avoid paying too much for high-ranking keywords and can keep your site at the top for a lower price. It is especially useful for brand-related keywords to get the most out of your PPC ads(Courtesy: Kathryn Smithson of PathSocial).
40. Conduct A/B testing of PPC elements. 
A/B testing is used in every aspect of PPC advertising, from keywords to ad copy to landing pages. A/B testing is vital in PPC marketing since it improves relevancy. Because the PPC landscape is constantly changing, you should periodically A/B test your bids, keywords, and ad groups to see which ones perform best and increase conversions. A/B testing requires only one element because testing many items simultaneously will result in chaotic and inconclusive results. A/B testing can help you optimize your PPC ads(Courtesy: Fahad Jamal of Puretuber).
 41. Geo-Target Ads 
Maintain a focus on the specific geographic areas where your products or services are relevant and available. The best approach to determining which regions to target is using your paid search platform's geographic reporting tools. Locate and Distance reports in Google Ads to see performance data by location. From there, you may use the Location targeting option to target specific areas, lowering campaign expenses and increasing ROI(Courtesy: Gerrid Smith of Property Tax Loan Pros).
42. Make a list of potential negative keywords:
Negative keywords can significantly reduce your campaign expenditure by preventing your advertising from being triggered by improper queries. These keywords assist you in avoiding unwanted traffic to your bank. For example, if you exclusively deal with the iPhone, but your advertising is being displayed on the iPod, iWatch, and other devices, you can add those terms to your negative keyword lists:
43. Embrace The Automation!
Automated CPC bidding tactics, supplied by Google, are the best option to expand and regulate bidding in most situations. In the past, they were viewed as the most sluggish or unclean ways to manage Google Ads, but the technology underlying the tactics has greatly improved. Automated strategies are ideal when paired with competent and strategic management, realistic goals, and enticing products.
44. Identify and remove ineffective keywords.
As per Daniela Sawyer, Founder of FindPeopleFast.net, the effectiveness of PPC campaigns largely depends on how they reach the target viewers. Keywords play an essential role in this process. We all talk about high-performing keywords but often forget the presence of ineffective keywords. These keywords generate no traffic or conversions and squander our advertising budget. After assessing our keywords' performance, we can halt those not producing enough impressions, clicks, or conversions.
Non-performing keywords come in many forms. First, there are no-impression keywords. These keywords waste a lot of ad expenditure. If a term doesn't generate impressions, it's not being searched for. The first alternative is to wait a week and monitor the keywords' effectiveness. If there is no improvement, we may eliminate them. Second, there are terms with clicks but no impressions. Our PPC advertisements display when a user's search query contains one of our keywords. To get to our landing page, users must first select the right ad that matches their requirements. If our keywords get plenty of impressions but no clicks, that means they aren't relevant. The approach is to carefully pick our keywords so that when a person searches for us, we present an ad that links with their search query.
 In addition, keep these PPC strategies in mind:
1. The First step is to analyze your past campaigns. Find out the keywords that work for your campaign, the ones that attract the most audience and those that disinterest them. They say that mistakes make you stronger. Thus, point out your mistakes and work on them.
2. Keywords are the building blocks of your campaign. After analysis, you should focus on the high-performing keywords. They are the ones who bring you the most business.
3. Filter out low-performing keywords: these keywords do not bring you any business and increase your ad spend. You should carefully check for them and filter them from your campaign
4. Negative keywords: These keywords advertise a product or a service that you do not offer. If a customer is looking for that specific service, you are charged for that click, bringing no returns.
5. Optimize your bidding: you have to bid for the ads you wish to display. Thus intense research and compelling ad bids get you the most business and returns for the ads you spend.
6. Also, stop linking to your homepage. Many marketers spend so much time finding the right keywords or working on creative copies for their PPC ads but end up using their homepage as their links. It's the most terrible page on any website to use in PPC ads because the homepage does everything except convert (Courtesy:Jonathan Tian of Mobitrix ). 
If you want to work your way up to the top of the PPC pile, you need to pay attention to your keywords. I mean a close watch on your keyword research, ad group naming conventions, landing page optimization, and overall bidding strategy. The winners in PPC are the ones who pay attention to these details, so don't ignore them.
45. Create a plan for your campaign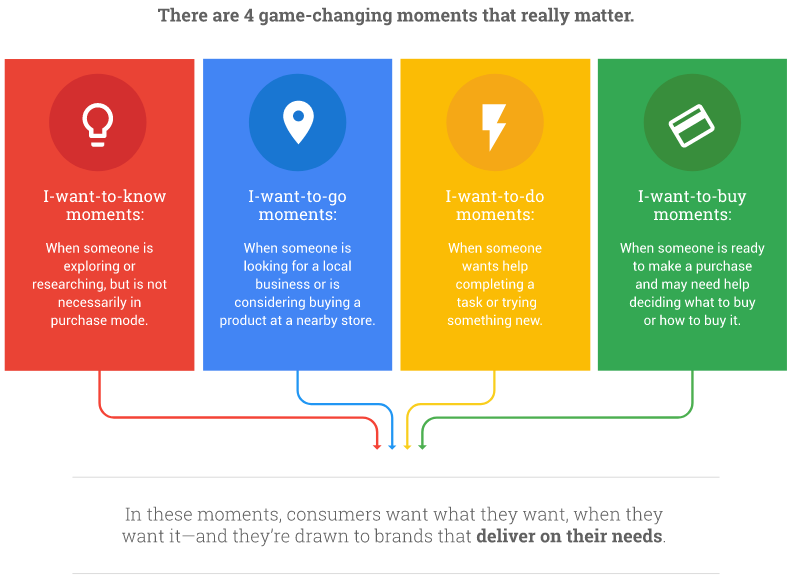 Know the audience, know your competition, and know the goal. Write a target audience profile and identify the keywords your audience will most likely be searching for. Being aware of the competition is extremely important and could mean the difference between profit and loss. Differentiate yourself from the competition by choosing highly targeted keywords to avoid costly Adword trash. Keep track of the performance of your ads and closely monitor the behavior of your website visitors. Determine the page that the visitor arrived on and whether or not they purchased anything. Create a plan and monitor the campaign closely, and you will be successful.
PPC marketing is not for those who want quick results. It's a long-term strategy and takes time to show results. If you are patient and consistent, you can achieve wonders. You need to focus on quality, not quantity. Broad match keywords are great, but they will cost you more money, and there is no telling what sort of low-quality traffic you may attract. So focus on proper search term research, and avoid using too broad-match keywords. You can also try using long-tail keywords, which are more specific but less competitive.
CodeDesign is a leading:
- Amazon marketing agency, and
Feel free to contact us to see the unprecedented growth of your business.
---