PPC marketing agency: Why CodeDesign is the best?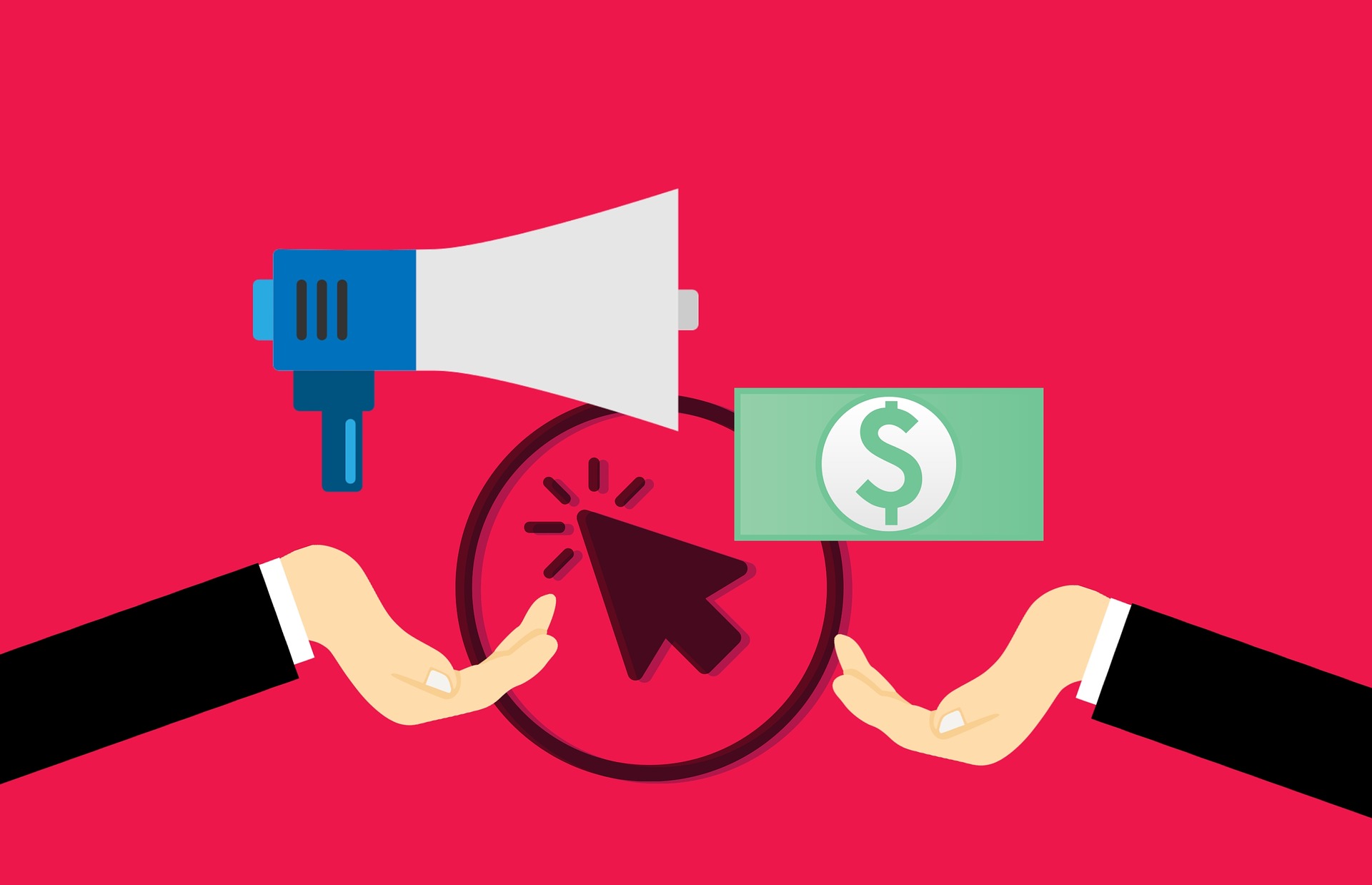 Source: Pixabay.
SEO, SEM, Account-Based marketing, algorithms, e-commerce, Influencer marketing... Name any other digital marketing strategy and rest assured that Codedesign manages it successfully.
However, today we will talk about a specific one, and that is the Pay Per Click.
Organically reaching your clients is necessary to consider ourselves as an effective digital marketing agency, for this, we help ourselves with tactics like SEO and the creation of content that engages with your target audience. 
However, a little investment can make wonders for your company to reach the top SERPs and show your ads to qualified leads that could end up becoming new customers for your company, and that's why PPC is a must-have strategy for all our clients.
In an article of Techjury, we found that PPC has advantages like:
Getting 200% on ROI
Generate twice the number of visitors to  your website
Customers are 70% more likely to buy your product if use retargeting
For this year (2022), 56% of ad expenditures will be online
We are a leading digital marketing agency, if you want Codedesign to assist you in your PPC campaigns or other marketing topics, contact us to upgrade your complete digital marketing strategy.
Now statistics are just here to show you how effective PPC is, but, in this article, we are going to show you with facts, and a case of our own, why we are the best PPC marketing agency for your digital business.
So, let's find out more about this strategy.
Why a PPC agency is important for your business success?
If you are a company that hasn't tried PPC you may be asking yourself why is it so important?
On a basic level, when we use PPC we help customers to use their budget more wisely, since they only pay for any time a potential lead clicks on their ads, offering quick results and reliable returns for your business. Nevertheless, this works more effectively because our team of professional marketers has wide knowledge in SEO and how to find the right customers for your type of business, so we make the use of keywords and demographic/psychographic information to reach the correct prospects for your business.
Prove of its good revenue results, Google says that on average businesses get an average of $2 in revenue for every dollar they spend, making the math more quickly for you, this is an outstanding 2:1 return on investment.
With PPC we help customers to get sales, website traffic, brand awareness, and app downloads using search engine ads like Google ads. On the other hand, we can use these ads on social media platforms like Facebook, Instagram, Linkedin, and any other social media channel you use to get the same results for your business. Then, these types of ads can help us measure how well your strategy is performing and how we can make use of this data to improve it even more for future campaigns.
Data from Statista shows that PPC stands out from other online marketing strategies offering a 20% ROI for any digital marketing strategy done correctly.
Wolfgang digital assures that by 2020 paid search advertising beats organic search engines as the best revenue-driving channel in digital marketing. This marketing strategy drives 36% of revenue online, and if your business is "digital-only" it could drive even 46%. The traffic that comes from PPC ads becomes 50% more conversions than the organic ones, making it a crucial activity for any internet business.
In a PPC Hero article, we find that 79% of brands say that PPC is a huge driving force for their companies, so, by taking us as your PPC agency we'll make sure that these statistics shown are not in vain, by taking action that will become in more sales and prestige for your company.
But, how we have done this? 
Well, let's check out one of our success stories.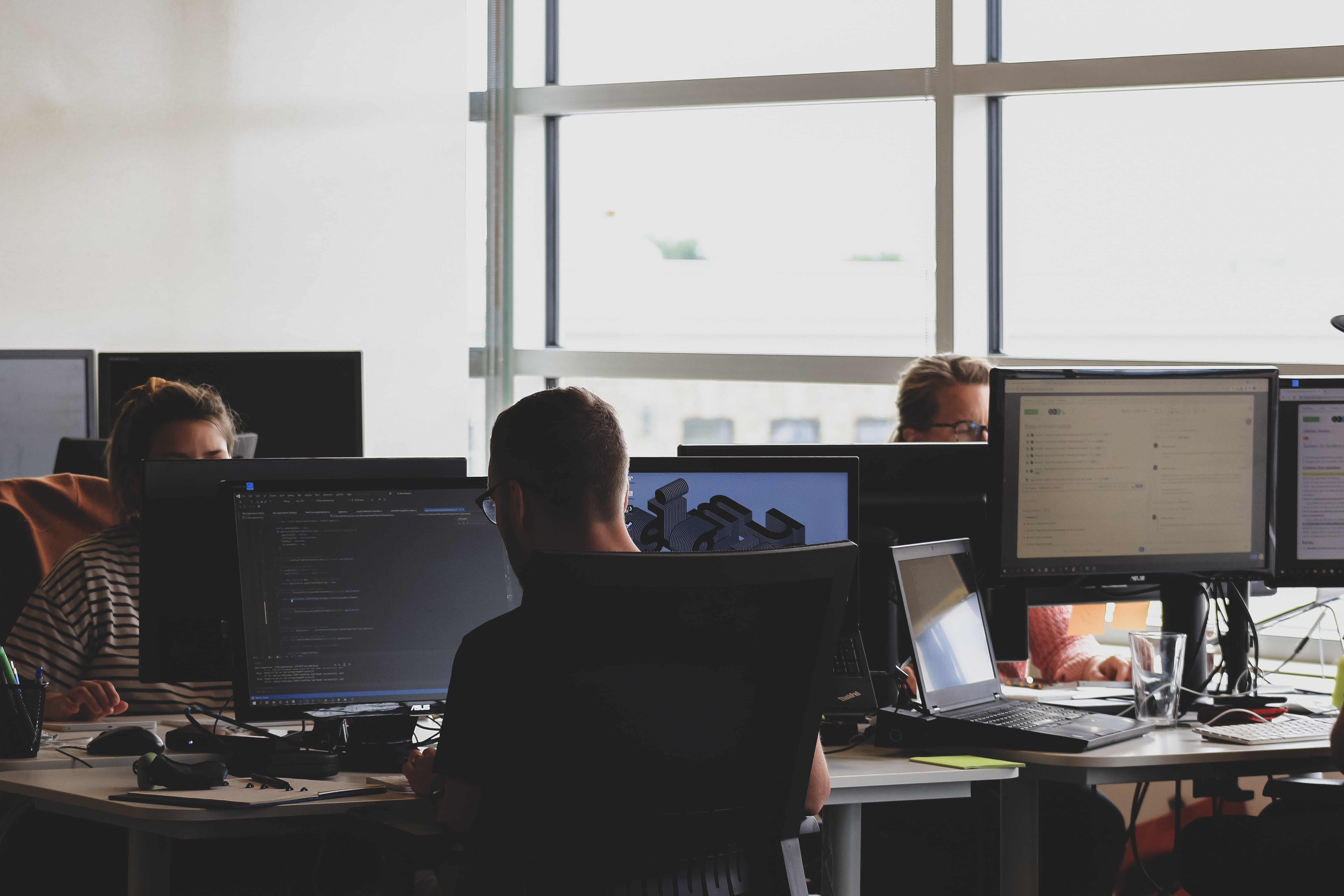 Source: Unsplash.
Case Study - PAEZ: Amazon PPC strategy increase sales by 800%
PAEZ is an Argentinian shoe brand that has become a top-selling product for their espadrille, a type of flat canvas shoe with a braided esparto rope sole that looks fantastic for summer fashion.
This shoe brand also sells products through their e-commerce, but, at some point in their career, they noticed that a large group of customers start using Amazon instead of their branded e-commerce.
As an Amazon marketing agency, we were the best fit for PAEZ to help them with this task, and this is how we did it.
To change PAEZ's buyer behavior we first decided to sell through Amazing focusing on the Spanish market. Competitors are tough for the shoe industry, so it was a big challenge for us, besides, some of their counterparts were already selling on this platform.
As we said before, it is useful to know SEO, but organic strategies take a lot of time, so instead, we decided to use an effective Amazon PPC Strategy to reach potential customers.
So we put our minds to work and took over PAEZ's Amazon PPC strategy for the Spanish market in July 2019. 
The first step was to optime their existing Sponsored Product campaigns with these two objectives:
Increase number of orders
Decrease Advertising Cost of Sale
For sponsored product campaigns we had to focus on keywords and product targeted ads that could promote individual listings and product detail pages on Amazon. The first time we had this brand's account, our goal was to make sure that their products show up every time a customer searched for "alpargatas" - which is the Spanish word for espadrilles -. But, as we start looking that bigger and more established competitors had already reached this goal, we had to modify our strategy.
So, instead of "alpargatas" alone, our campaigns targeted alpargatas for men, women, and, the same way their competitors did.
Once we upgraded the performance of Sponsored Product campaigns, we scaled their results by layering in two different campaign types:
Sponsored brands
Sponsored Display campaigns
By doing this, we were able to work all areas of the conversion funnel from awareness to purchase.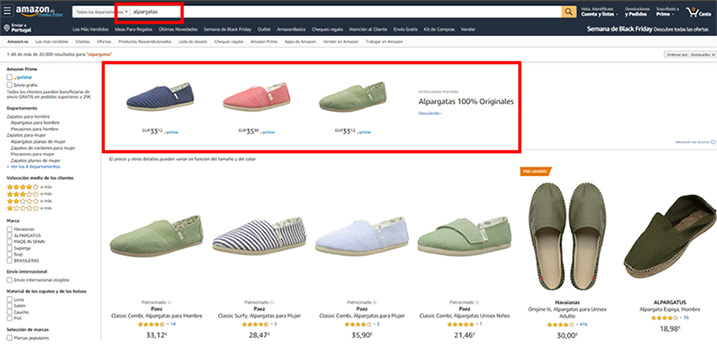 When we use Sponsored Brand Campaigns, our goal is to generate more brand awareness to add more users to our conversion funnel. This type of ad features the logo and a custom headline for your set of products.
To create the best one we did keyword research to understand the most popular terms for the products our clients sell. Once the headline was customized with these we were ready to keep with our PPC strategy.
With Sponsored Display campaigns we wanted to target specific keywords or products, but more specifically, we wanted to segment PAEZ's audience to make sure that these ads only show up to people that could be interested in their products. With this, we make the process more fluent as we don't aim for customers to search our products and instead reach them first hand. 
To take one step even further, we also targeted new product territories like clothing.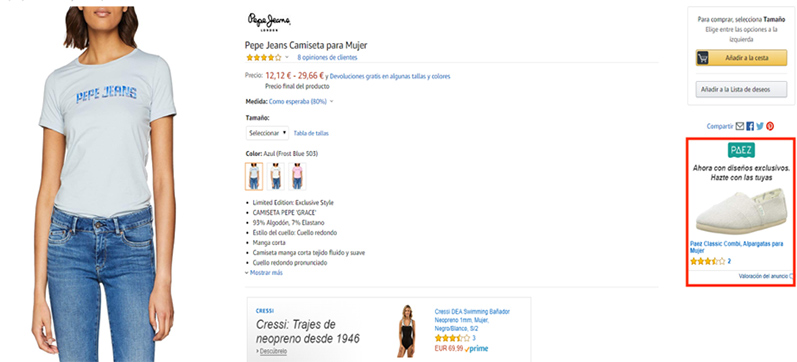 With this PPC strategy, we achieve an ACoS of 26% during the high season, which means more sales with less investment. According to the benchmark, the Average ACoS on Amazon is around 30%, so we can say that our results show higher than average performance.
But our golden medal was that since we started working with this great company, we increased their number of orders through our campaigns by 800%!
What does Codedesign offer as a PPC marketing agency?
We could say we have everything for your business to get a successful PPC campaign, but, instead of wordiness and persuasion, we like to share all the services we offer for this strategy.
| | | |
| --- | --- | --- |
| Starter | Intermediate | Premium |
| Get your dedicated account manager, available to walk you through every step of your digital journey. | If you already have traffic, now we need growth. Start working with a growth expert as an account manager. | We offer+ 10 years of project managers to help your business throughout the online sales process. |
| Set up your Analytics / GTM structure, measuring all aspects of your websites / Landing Pages. | Unleash the potential of broadband SEM (Search Engine Marketing) / Social Media Campaigns. Advanced segmentation and audience qualification. | Highly integrated media buying team leading your digital ad strategy. |
| Set up and manage your first campaigns, start collecting data, and extract insights for strategic decisions. | Cross borders, implement new languages, start syndicating content and get more traffic outside Google Universe. | Programmatic media placement with 3rd party media publishers. |
| Start your SEO strategy and get your organic traffic with consistency. | Advanced Landing Page Setup. Advanced reporting and a team to discuss your project from the inside. | Social Media performance team dedicated. |
| Get familiar with your data through your custom-built analytics dashboard. | Get the juice from deep dive into strategic approaches and increase your sales/leads. | Advanced-Data Processing and Data Analytics team. |
| | | CRM Integration & Automation strategies. |
| | | Explore Bing, Amazon, Pinterest, Twitter, and decrease your consolidated CPA. |
At Codedesign we do not have two identical strategies, but rather, we adapt each of these to the needs and niche specifications of each of our prospects. Choose the one that best suits your budget or needs and let's make your idea grow and increase your profits.

How to contact Codedesign?
We are almost done to close a business deal of your life, but, there is something more we want to offer.
As a Digital Marketing agency we believe in proposing a free consultation call to showcase our expertise and help customers like you get the best advice from top industry experts from our team, so you can eventually succeed in the long run
We give you 30 minutes of consultation cal where you get to know about:
Industry trends
Competitive analysis
Possible strategies and next steps for you to succeed.
Head over to our about page and witness the in-house professionals working hard day and night to make things happen and execute result-driven digital marketing campaigns.
Now that we have done this call...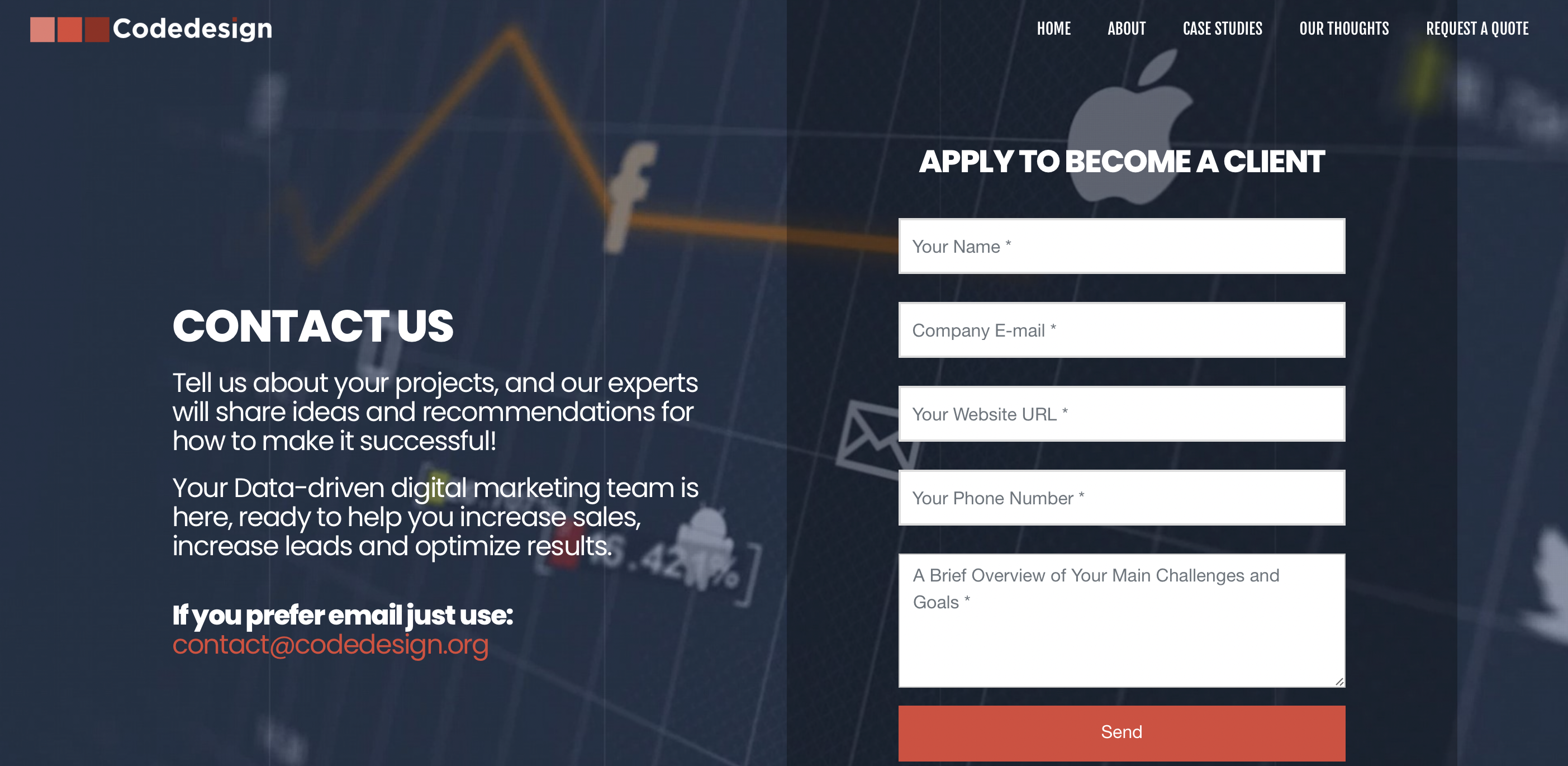 Contact CodeDesign Today
If you already decided to make us your PPC marketing agency, great!  Head over to the "Request a Quote" page and fill out the form, including your name, company email, website URL, phone number, and a brief overview of a few main challenges and goals. The purpose of this form is to prepare before we have a meeting to talk on more relevant topics, meaning a more proactive time for both you and us. 
You can also email us directly at contact@codedesign.org.
CodeDesign is a leading:
- Amazon marketing agency, and
Feel free to contact us to see the unprecedented growth of your business.
---