Digital marketing agency Singapore - CodeDesign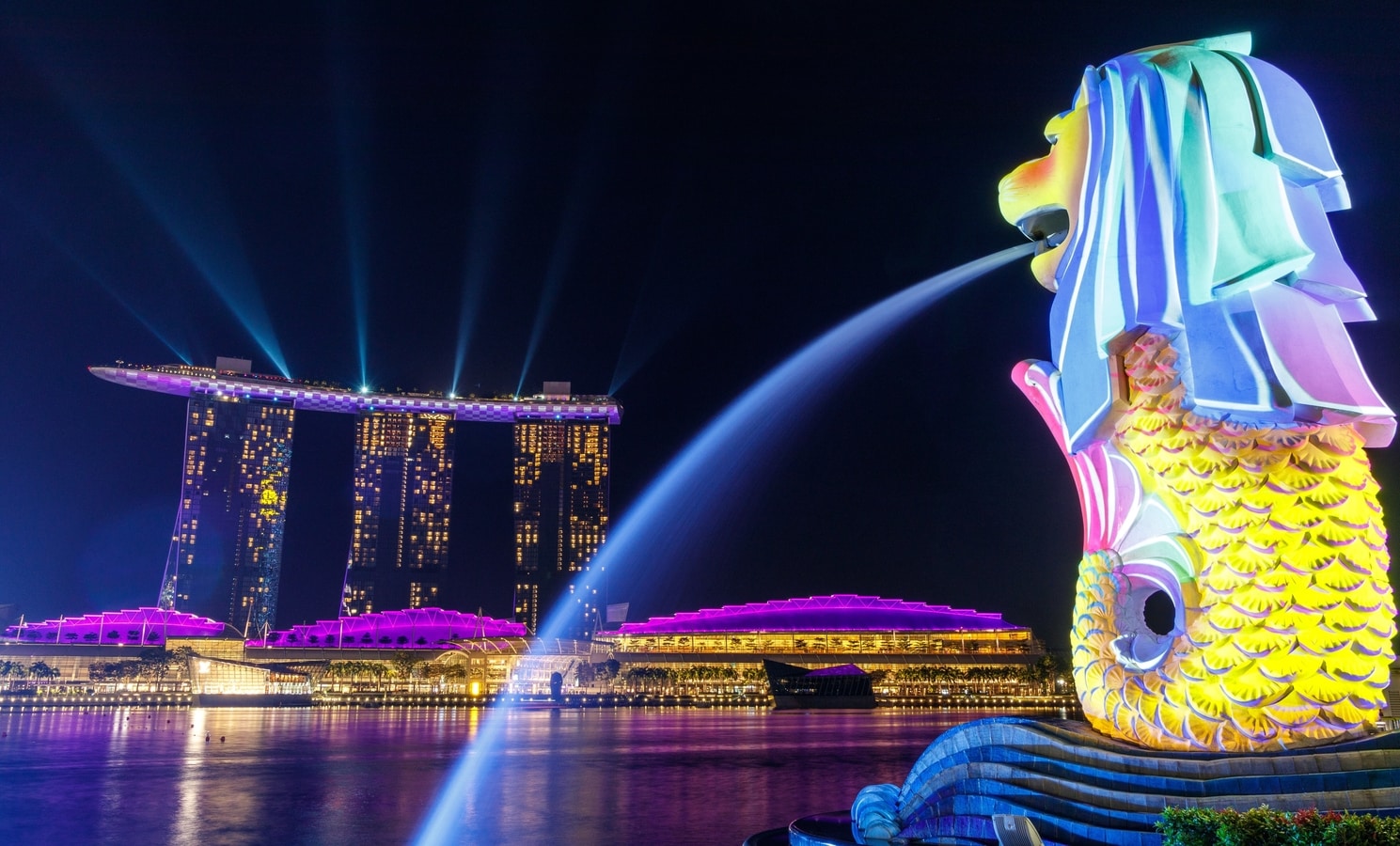 Digital Marketing Agency - Singapore
Singapore has been credited as one of the four Asian tigers or dragons. It has recently overtaken the US and Hong Kong to reclaim its top rankings as the world's most competitive economy. Singapore has reached the pinnacle of success due to the highly advanced technological infrastructure, ease of doing business, favorable immigrant laws, and tech ecosystem. Thanks to the geographical location of Singapore, which is the middle of south-east Asia, it has successfully become a trading and logistics hub. Also, thanks to a stable political environment and policies, many businesses are choosing Singapore as their new home.
When all the above factors favor your success, it becomes critical for you to focus on your growth and development. As a founder and entrepreneur, you must be looking for a team that could develop the best strategies for you to communicate with your target audience. When you don't have to worry about the legalities of the country, your path to success also improves. We understand that the difference between a successful and bankrupt company is the storytelling, connection with the consumers, communication with the right audience, and continuously nurturing them. We at CodeDesign have expanded our team to more than 20 marketing science people and have a multicultural environment to help brands succeed globally.
What are our top services?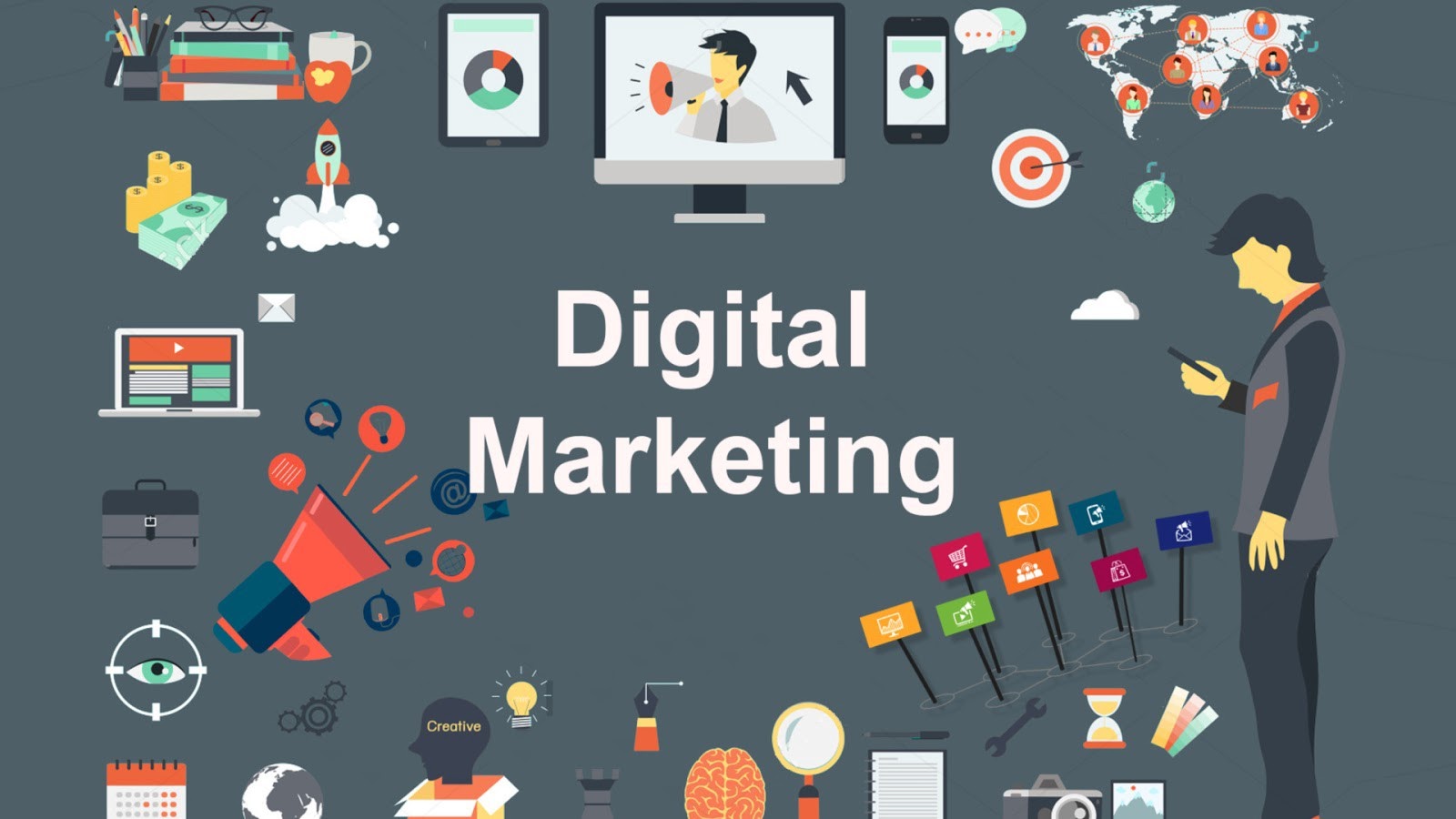 Digital Marketing Services
We are a digital marketing agency with a significant focus on results. Our ultimate aim is to help you grow the revenue, increase sales, and get more qualified leads. We are proud to help our partners succeed since day one. We are a lrading digital marketing agency and Amazon marketing partner. 
You would be glad to note that our team has helped our clients with thousands of successful marketing campaigns, which has ultimately led to a rise in revenue, sales, transactions, and website traffic. We believe in metrics, and that is why we would like to share the critical variable, which is around 86% of client retention rate, and a client recommendation score of 376% higher than the market average.
We help companies in every aspect of digital marketing
As the world is shifting to a digital-first approach, digital marketing becomes more crucial than ever and is a valuable resource in today's modern business structure. If you talk about your company's digital presence, you need to put content and advertise on digital marketing channels where your target audience prefers to be. The best part about digital marketing is tracking every dollar spent and seeing how your campaign is performing. You could control who can see your ad and indulge with your brand.
We help companies in every aspect of digital marketing and create a successful roadmap. We have successfully delivered results thus we are also named the best digital strategy firm in Portugal. Our services range from every digital marketing channel to every process because we have a diverse team with expertise in their subject. You would be glad to know that we are curious about your company and how to make it more successful than ever. We are a data-driven company that starts any roadmap or plan with extensive research, many tests, validation, and measurement.
OUR MAIN SERVICES:
| | | |
| --- | --- | --- |
| Media Buying Experts | Digital Marketing Optimization | Web Development |
| Paid Search - Google Ads & Bing Ads | International PPC | Digital Strategy and Sales Funnel Optimization | eCommerce Development |
| Apple Search Ads | Search Engine Optimization | eCommerce Strategy |
| Google Display Advertising | International SEO | CRM Management |
| Social Media - Facebook and Instagram Ads | Content Marketing | Email Marketing |
| Amazon Sales Ads | Content strategy | Amazon Marketing |
| DSP and Programmatic Buying | Content syndication | E-commerce optimization |
| Google Shopping | GTM & Google Analytics | Magento development |
| Youtube True View Advertising | Website migration | Prestashop development |
| Remarketing | Native Ad | Wordpress or Headless CMS development |
We are a team of passionate marketers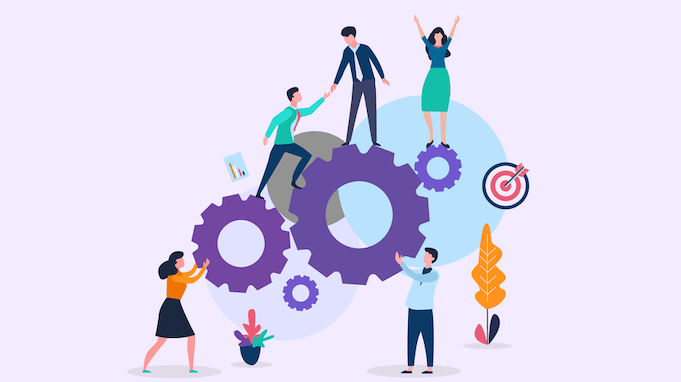 Passionate team
Our team of professional marketers has worked with multiple multinational brands and their millions of customers all over the globe, and the result proves that this is the perfect digital partnership for any brand. Digital services, advanced technology, and reporting capabilities have helped us be a full-service digital agency with expertise in the industry. Our services range from global e-commerce services to integrated paid search; and programmatic media to advanced CRM integration. Your brand is in safe hands because our team comprises elite-level digital marketers certified instructors, thought leaders, and subject matter experts in LinkedIn, Facebook, Google ads, PPC, social media ads, data analytics, and Amazon marketing.
We believe and adapt to technology as soon as possible to have the best data-driven campaign. As we needed more data, we created our proprietary tool, 'CodeDesign Augmented Analytics,' which could help your company from a digital marketing perspective.
We are proud to announce that we are the world's first multicultural agency. We have team members enough to have a super-fast turnaround who work in 12 different time zones, are goal-oriented and transparent, and believe in real-time reporting on all tasks.
Our portfolio speaks in itself about our caliber.
Our clients that trusts us…
| | | | |
| --- | --- | --- | --- |
| VELUX | Chicco | Nestlé | Microsoft |
| Tranquilidade | Randstad | Guerin | Perfumes & Companhia |
| Anacom | Chateau d'Ax | Deco Proteste | Dif Broker |
| Kulile | Mexto | Nau Hotels | Omstar |
| Recaro | Sleep.8 | Star inn | VP auto |
| Celeiro | Adesa | Loja do Gato Preto | Qualityfood UAE |
We have an extensive portfolio of several global companies that trust us.
At CodeDesign, we have always put honesty and integrity as the supreme principle behind our operations. We never have the same package for two of our clients. Instead, we create specific plans and campaigns for our clients to help them connect with their audience in the best way possible and scale their business. We never try to sell services that our clients don't need, which has helped us gain a reputation and trust from our clients. 
As a result, our client recommendation score is 376% higher than the market average and has a client retention rate of 86%. This number is what we crave, due to which we always are transparent with our clients. We are diligent and committed to our clients by showing up on time; keeping our promises; being polite, honest, and respectful; and going above and beyond for our clients.
CodeDesign has a long list of happy and satisfied clients.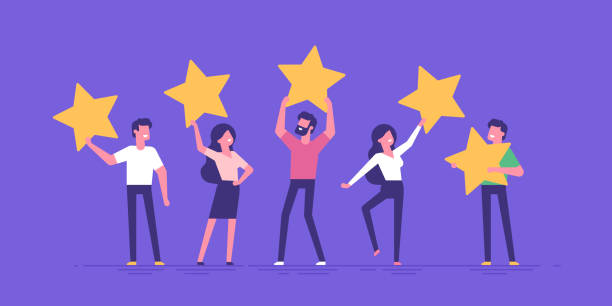 happy customers
CodeDesign is a multicultural digital marketing agency that works in 12 different time zones and has won multiple awards and recognitions from other digital marketing industry experts. In addition, we have been recognized as one of the top digital agencies of Clutch in 2021, with an average of 4.8 ratings out of 5.
This is what our clients say,
Nicolette Holmes, the founder of Gecko Yoga, says, "CodeDesign's strategy was a great jumping-off point for us, and we are starting to see steady growth."
Nick Notas says, "We always felt we had an open communication channel and could reach them for support whenever we needed it."
Henrique Rosa of Artsana Group says, "CodeDesign is a trustworthy and loyal partner."
Anabela Pinto of HOTI HOTEIS says, "We find this company's services good value for the excellent work they provide."
You can read more of our client reviews here at Clutch CodeDesign Profile.
We have awards from the top names in the industry.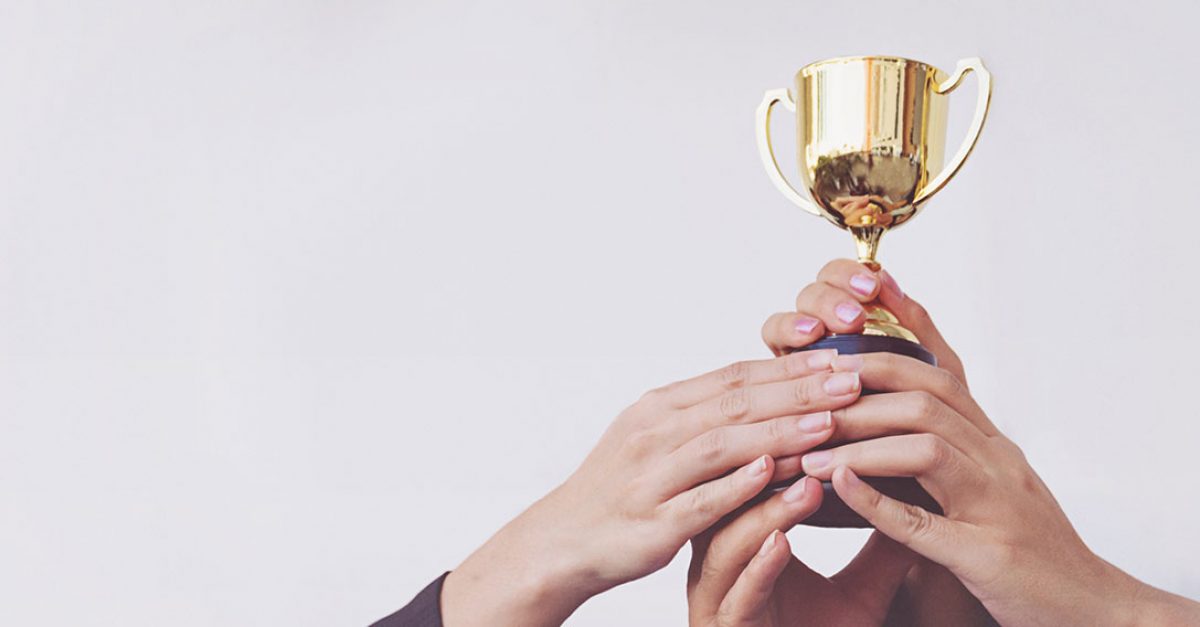 Industry Awards
We are proud to say that local, national, and international companies trust us to grow their online presence and increase their revenue. Our consumer-first approach has made us the number-one digital strategy agency on the Clutch. We are also recognized by digital agency networks, TDA, DesignRush, AgencySpotter, and many more. 
We believe in walking together with the clients to create holistic and practical digital solutions. If you see your team, you will find that our marketers are from different backgrounds, and each member offers unique expertise and perspective to the team.
More about Codedesign in South East Asia 
The digital revolution has transformed the world, transforming how businesses market and interact with consumers. In singapore, digital marketing agencies play an increasingly important role in helping businesses reach their goals. Codedesign is one such agency in singapore, offering a wide range of services to help businesses increase their presence online.
As an e-commerce agency in singapore, codedesign has the expertise to help businesses reach a larger, global audience. By providing services such as website design, search engine optimization (seo), and social media marketing, codedesign can help businesses increase their online visibility, attract more customers, and build their brand. Moreover, their services are tailored to each business, ensuring their online presence is tailored to their specific needs.
Codedesign also offers various services to help businesses export their products and services to other countries. With their expertise in international shipping and logistics, they can help businesses navigate the complexities of exporting to other countries. This helps businesses maximize their potential, reach a wider audience, and increase sales.
As an seo agency in singapore, codedesign can help businesses increase their online visibility. Ourexpertise in seo can help businesses boost their search engine rankings, drive more targeted website traffic, and increase sales. This helps businesses stay ahead of their competition, reach more potential customers, and expand their business.
Codedesign is also the best online agency in singapore for businesses looking to increase their social media presence. Their expertise in social media marketing can help businesses build a strong online presence, reach more potential customers, and create more engagement with their brand. This helps businesses gain more followers, build a stronger online community, and boost sales.
For businesses looking to build a strong online presence, codedesign is the best digital marketing agency in singapore. With their expertise in website design, search engine optimization, and social media marketing, they can help businesses reach their full potential and maximize their online presence. By leveraging their experience and expertise, businesses can reach new customers, increase their sales, and build a solid online presence.
In conclusion, codedesign is invaluable for businesses looking to increase their online presence. With their expertise in website design, search engine optimization, and social media marketing, they can help businesses maximize their potential and reach a larger, global audience. With their comprehensive range of services, businesses can increase their sales, build their brand, and grow their business.
About CodeDesign
Codedesign is a digital marketing agency specializing in e-commerce and B2B online marketing. Our digital team utilizes the latest digital marketing tools and strategies to help clients reach their business goals. We offer comprehensive services such as website design, search engine optimization (SEO), content marketing, performance marketing, social media marketing, CRM and marketing automation, email marketing, and more. Our experts create and implement customized digital marketing campaigns to increase website traffic, generate leads, and drive sales. Our expertise in e-commerce and B2B marketing allows us to understand the nuances of the digital marketplace and create effective marketing solutions tailored to their client's needs.
CodeDesign is leading:
- Digital Agency
- Digital Marketing Agency
- Amazon Marketing Agency


Feel free to contact us to see the unprecedented growth of your business.
---