Niche Marketing: Definition, Strategies, and Examples to succeed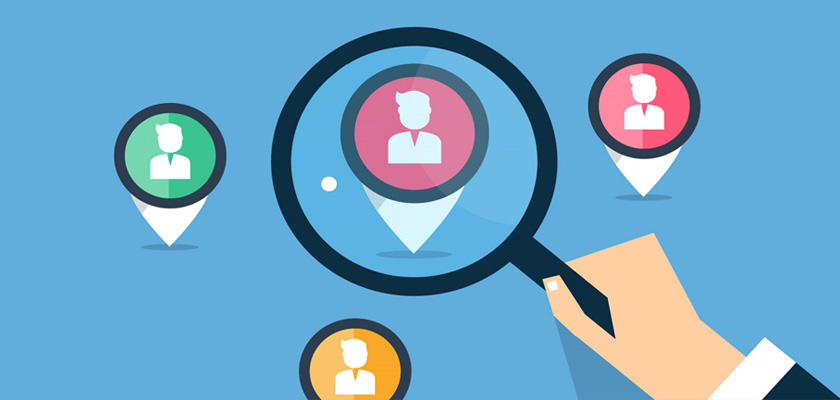 Niche marketing
What is niche marketing?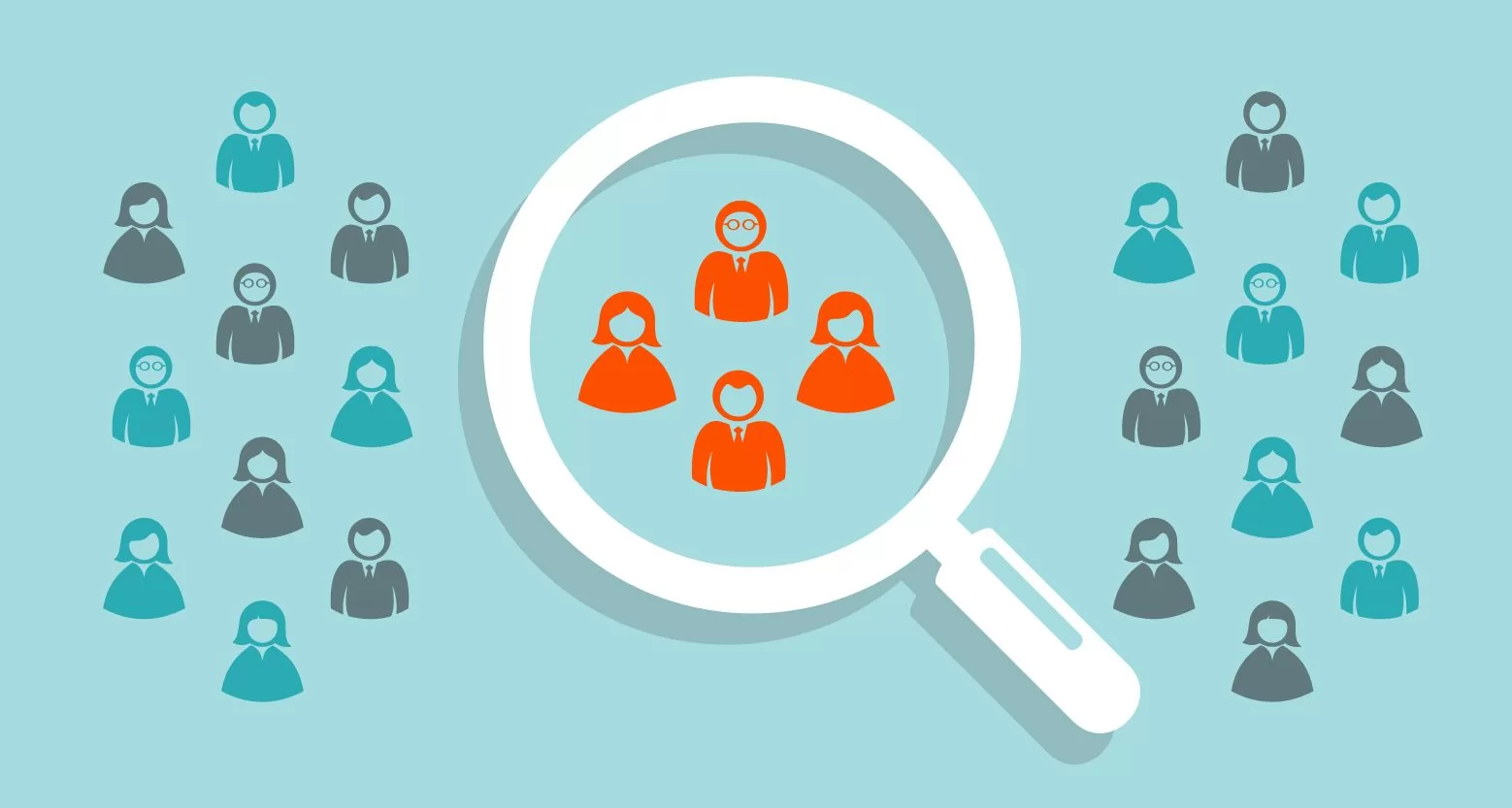 What is niche marketing?

Niche marketing is an intelligent strategy that focuses on the subset of any target market with distinct needs. It means that your product and marketing campaign aims to satisfy and fulfil specific market needs based on the demographics. The digital world is competitive, and multiple brands are trying to appease the same audience as yours. It becomes challenging for the brands to stand out and differentiate themselves in such a scenario. 
You could work with us, the leading digital marketing agency to assist you in digital marketing.
Niche marketing is a great way to focus exclusively on one group of potential customers who would most likely benefit from your offers and be interested in purchasing them.
In a niche marketing campaign, you segment your target market based on any of the following factors:
-geographical location, 
-demography, 
-the behavior of the customers, 
-need of the customer based on the stage in the customer journey, 
-lifestyle, 
-location, 
-profession, 
-style, 
-culture, 
-activity or habits
Advantages of niche marketing:
1. The brand has better chances to develop strong loyalty in niche marketing. As in a specific market, the target audience reduces significantly, allowing the brand to develop more robust and valuable relationships with clients. It could also help you increase repeat buyers.
2. When you get the maximum market share in a niche, you become more specialized, and your communication improves with your target customers. It also acts as your unique selling point and differentiating factor in this competitive atmosphere.
3. You are more likely to spend the budget in the right direction and get a good return on investment. In addition, as your target options are reduced significantly, you have better opportunities to reach the target audience and establish yourself as an authority in that niche.
5 strategies to create a successful niche marketing campaign:
- Understand your unique strengths and perspectives
- Validate your market segment
- Understand your ideal customer and create a customer persona profile
- Experiment, Analyze, and Improve
- Have versatility
1. Understand your unique strengths and perspectives: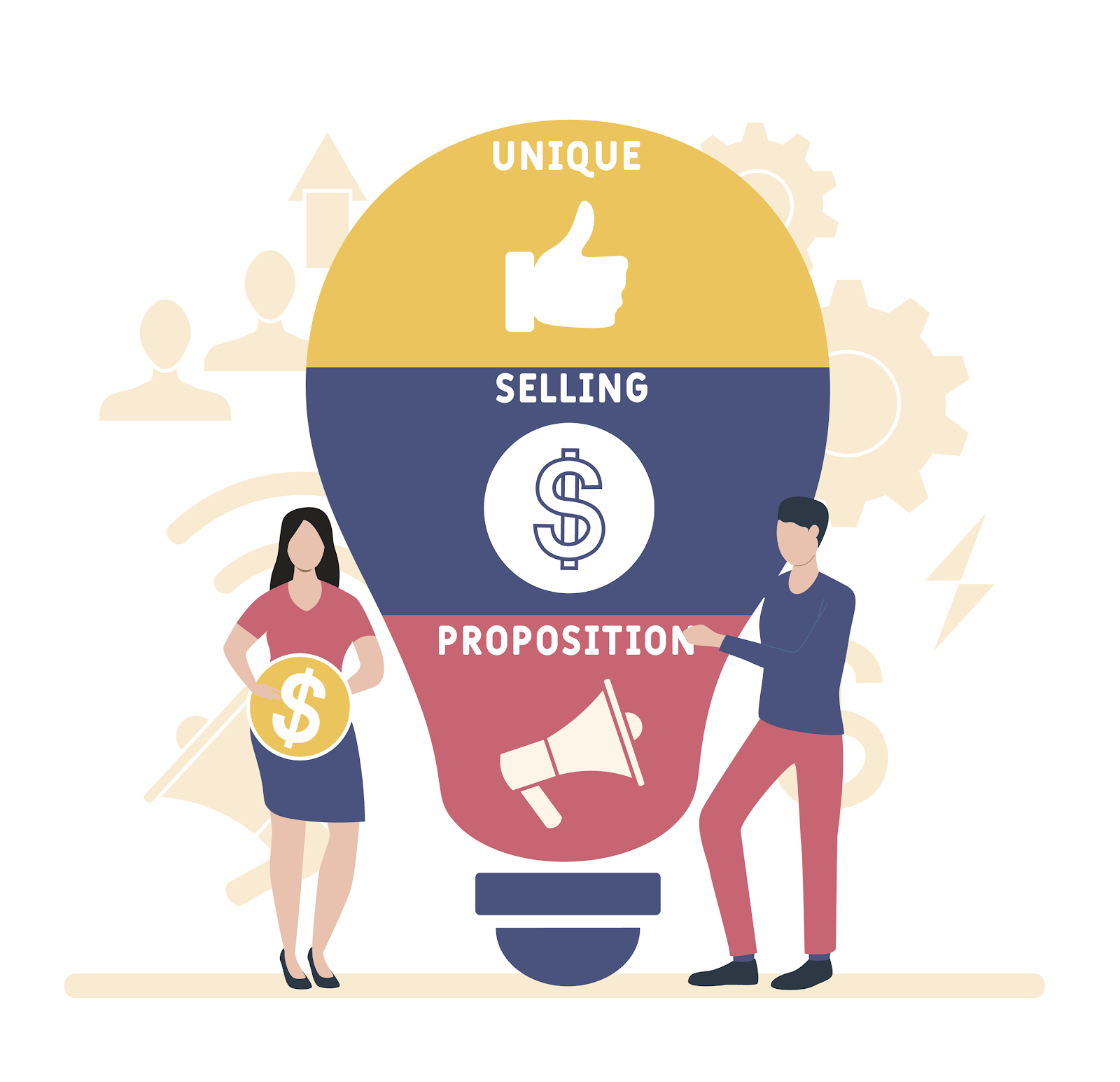 unique selling proposition
In your niche marketing campaign, you would try to acquire a 100% market share of the subset of your target market. It is highly critical for you to understand your brand's unique strengths and perspectives in such a case. Ensure that your customers see value in the offer and quality of your brand. Also, ensure that they connect with your brand emotionally and that you have an extraordinary persuading story to improve your relevance and chances of winning that market.
You could list out the specific problems that your product or service solves. Once you know your expertise in a specific part of the market, you could explore why you are better than your competitors or what your differentiating factors are in the market. Suppose you have a data-driven approach towards analyzing what industry you excel in and what you know a lot about. In that case, you could easily do product development to cater to a specific market segment.
2. Validate your market segment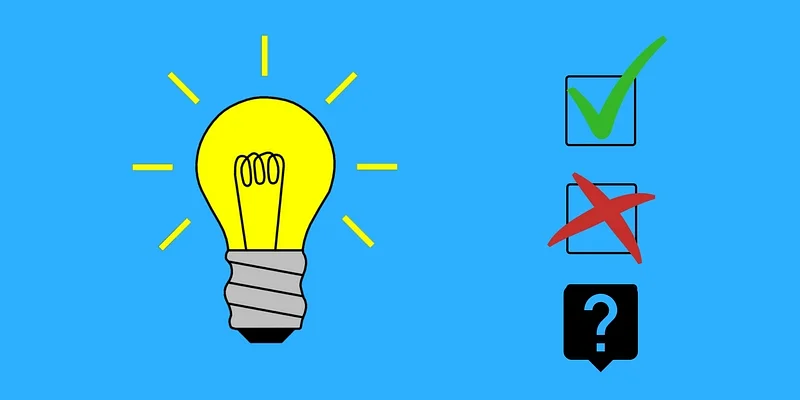 validate market segment
It is always the best approach to validate the market or segment you are trying to enter. For example, suppose you get a good customer response. In that case, you have a good chance that your product would see better metrics and that your idea to do a specific niche marketing campaign is a reasonable one.
Your business could only be successful if you are obsessed with your customers. Amazon is the most prominent example of how customer obsession is the key. Analyze if there are any specific gaps in the market you were trying to enter or if there is anything that you could do to improve the customer service and create a legitimate demand in the vertical. For example, you could use Google trends to see how much people are interested in particular search queries relevant to your business.
3. Understand your ideal customer and create a customer persona profile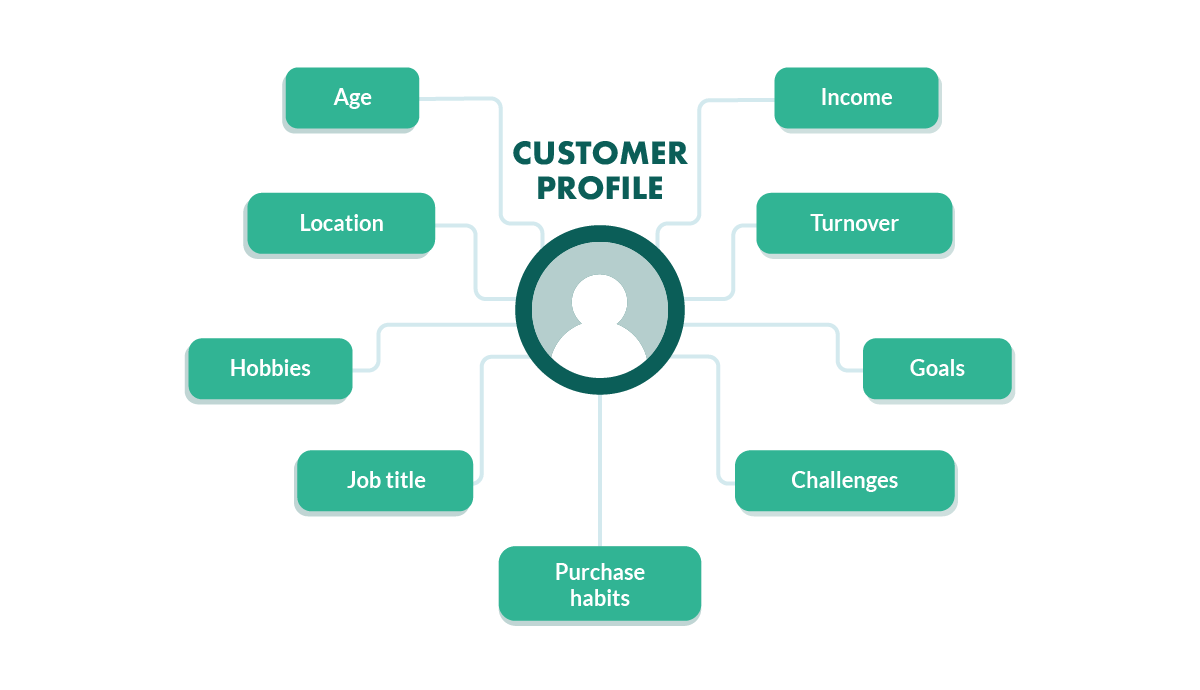 customer profile
Any business needs to understand whose problem they are trying to solve. You already know how competitive the digital marketing space is. Also, when more than half of the global population is on the internet, you would not appreciate if the customers who don't fit your target audience profile click on your advertisements and land at your website. This traffic is generally of not so much value to the company. Hence, you must analyze and check your existing data to see which customers generally prefer to buy from you. Once you understand the requirements of the people who do business with you, you are in a much better space and situation to lead your marketing campaign towards new realms of success.
You could segment your customers based on several factors and see which segment performs the best. At the same time, it is also advised to create a customer persona profile and give real-life names and pictures to the profile. It would help the marketers have a better connection with the audience. Finally, if you could partner with other businesses that serve the same audience as yours but are not direct competitors, it would be great for the mutual growth of both the businesses.
4. Experiment, Analyze, and Improve
Any marketing campaign is successful based on a very straightforward formula: experiment with new ideas, analyze the results and improve with feedback. However, suppose you set up a niche marketing campaign with no prior information or data. In that case, you will not get the desired results. In such a case, your business needs to bring new ideas to the table, review the results and continue to change accordingly.
Sometimes minor tweaks in the idea are all you need to get what you want. Your offer should always have something to make the subset of the market your loyal audience. It is an excellent choice to target marketing in this competitive atmosphere. You need a humble start to achieve big in the long run.
5. Have versatility
The marketers trying to expand with niche marketing should always be ready to implement the various strategies that could best fit their audience's demand and connect with them in the best manner possible. For example, some customers could be more interested in communicating with your brand through email marketing. In contrast, others would prefer that you targeted them on the Instagram reel, even in niche marketing. Therefore, you should segment the audience further to send the most appropriate message to each customer. Personalization is the key to success in this competitive atmosphere, and adopting versatility would take you to new realms of success.
Examples of niche marketing
Nomatic

Nomatic
The travel industry has increased significantly in the past years. After this pandemic situation, we can expect the market to perform better. And in the travel market as well, there are several segments like frequent business travelers to wanderlusts. 
Nomatic is a luggage brand that focuses on the digital nomad prioritizing functionality. This brand has expressly chosen a specific area in the industry and a specific segment of the overall market audience to improve their functionality and communicate with their customers. The entire business to the product and the copywriting reveals how Nomatic specifically wanted to connect with the specific market segment.
Lefty's: Left Hand Store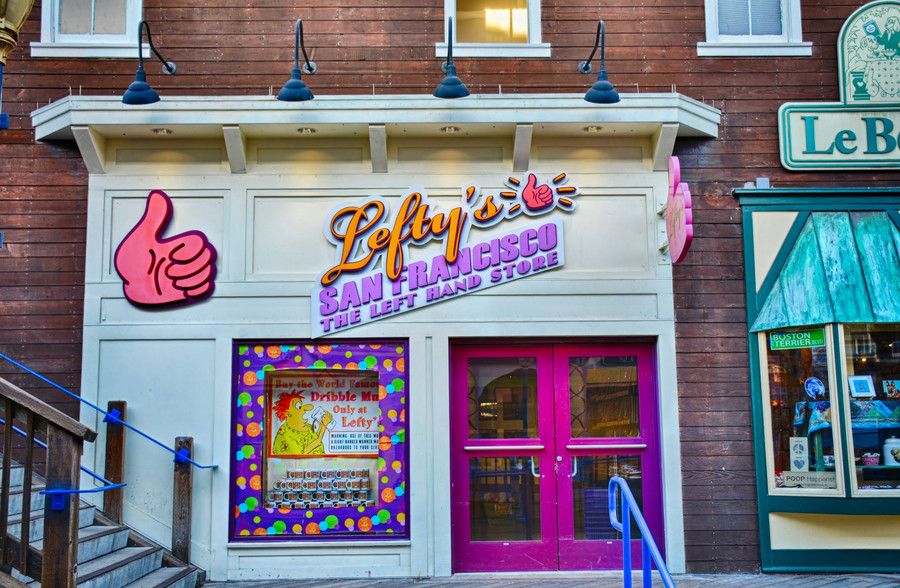 Lefty's: Left Hand Store
People could prefer their right hand or left hand for most of the work. However, right-handed people are generally prioritized as the entire product segments are designed for them. It means a substantial underserved community of people who prefer their left hand instead of their right hand.
As 90% of the population uses its right hand, the left-handers generally adjust using products designed for the righties. So this brand Lefty's saw an immense opportunity and now easily connects with the other 10% and has successfully reached the smaller but often ignored audience.
Peace Collective
When most of the businesses are trying to expand globally, there is a substantial side chance that they might not be able to connect emotionally with the customers who have a consumer-driven motive to support local businesses. If your business only sells online, you might miss the opportunity to grasp this local presence. For example, the apparel company Peace Collective was founded in Toronto and around Toronto pride. The brand has expanded to appeal to Canadians nationwide and fans of various NBA teams.
CodeDesign is a leading:
- Amazon marketing agency, and
Feel free to contact us to see the unprecedented growth of your business.
---