5 Tips on How Chatbots Can Generate High Quality Leads for Your Amazon Business in 2021
Written by Kristina Radovic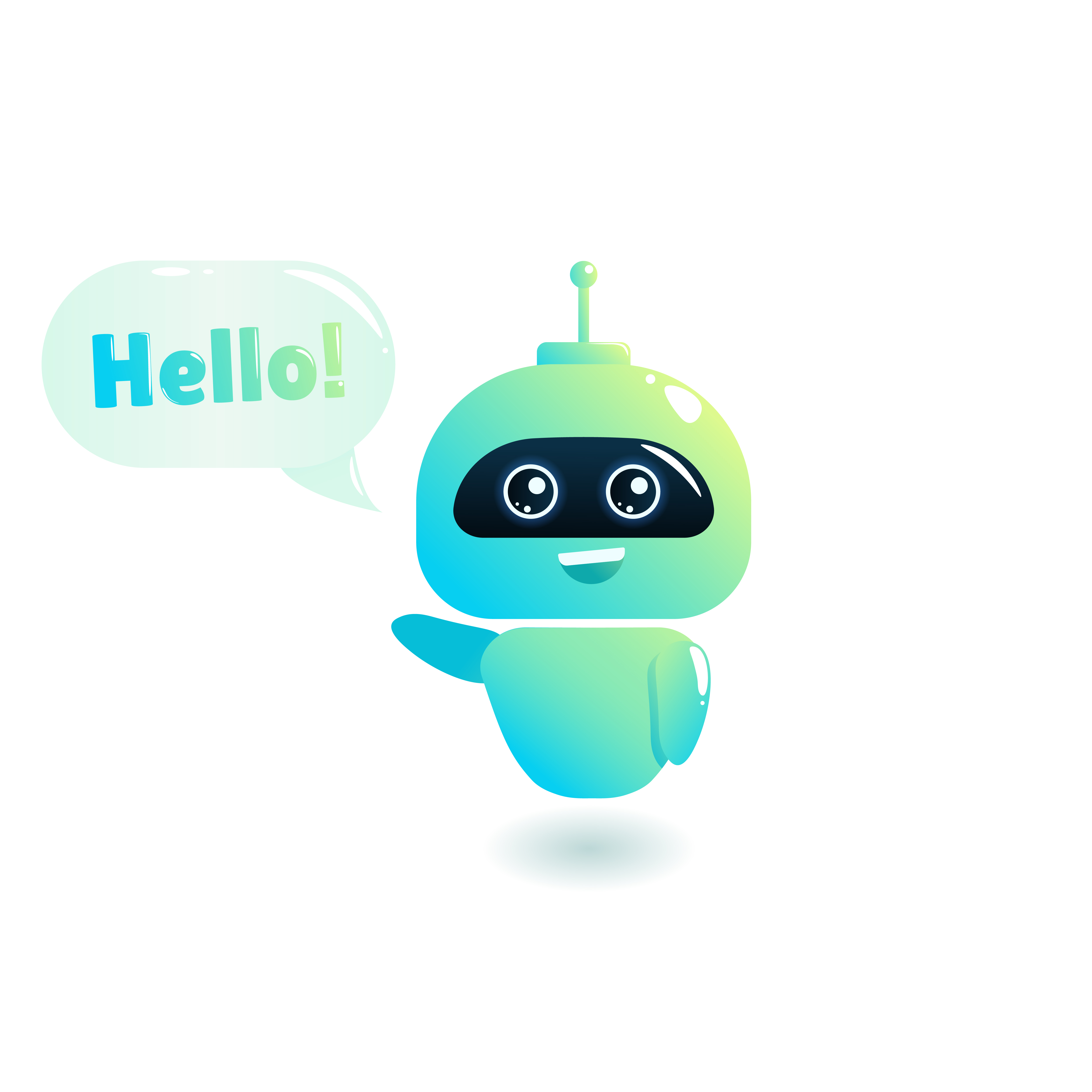 Source: Freepik/rosedionova
New technologies are shaping the way we live and work. This is especially true for people doing business online.
For Amazon sellers, it's important to stay up to date with everything that can make it easier for them to reach a new audience and take care of the existing.
Chatbots are a new way of communicating with customers that can generate valuable leads.
In this article, you will learn what chatbots are, what are they used for, and how you can utilize them to grow your Amazon business.
What is a chatbot?
Believe it or not, chatbots exist for a very long time.
Among the first was Joseph Weizenbaum's ELIZA presented in 1966, based on Alan Turing's test which examines the ability of a computer program to convince the user in real-time that they're conversing with a human being.
However, back then, they were not known as chatbots. It was Michael Mauldin who first named these programs ChatterBots in 1994. Later, as chat conversation become popular, the name was shortened to chatbots (chat + robots).
A chatbot, derived from chat robots, is a computer program or software app that conducts online conversations with users through text messages, simulating human interaction.
What is the purpose of a chatbot?
Its purpose is to replace a human customer service agent in answering user queries. Its key task is to provide useful and as detailed-as-possible answers to various questions.
They are usually introduced to handle minor issues and queries quickly, with the option to reach a human agent if the chabot fails to resolve them.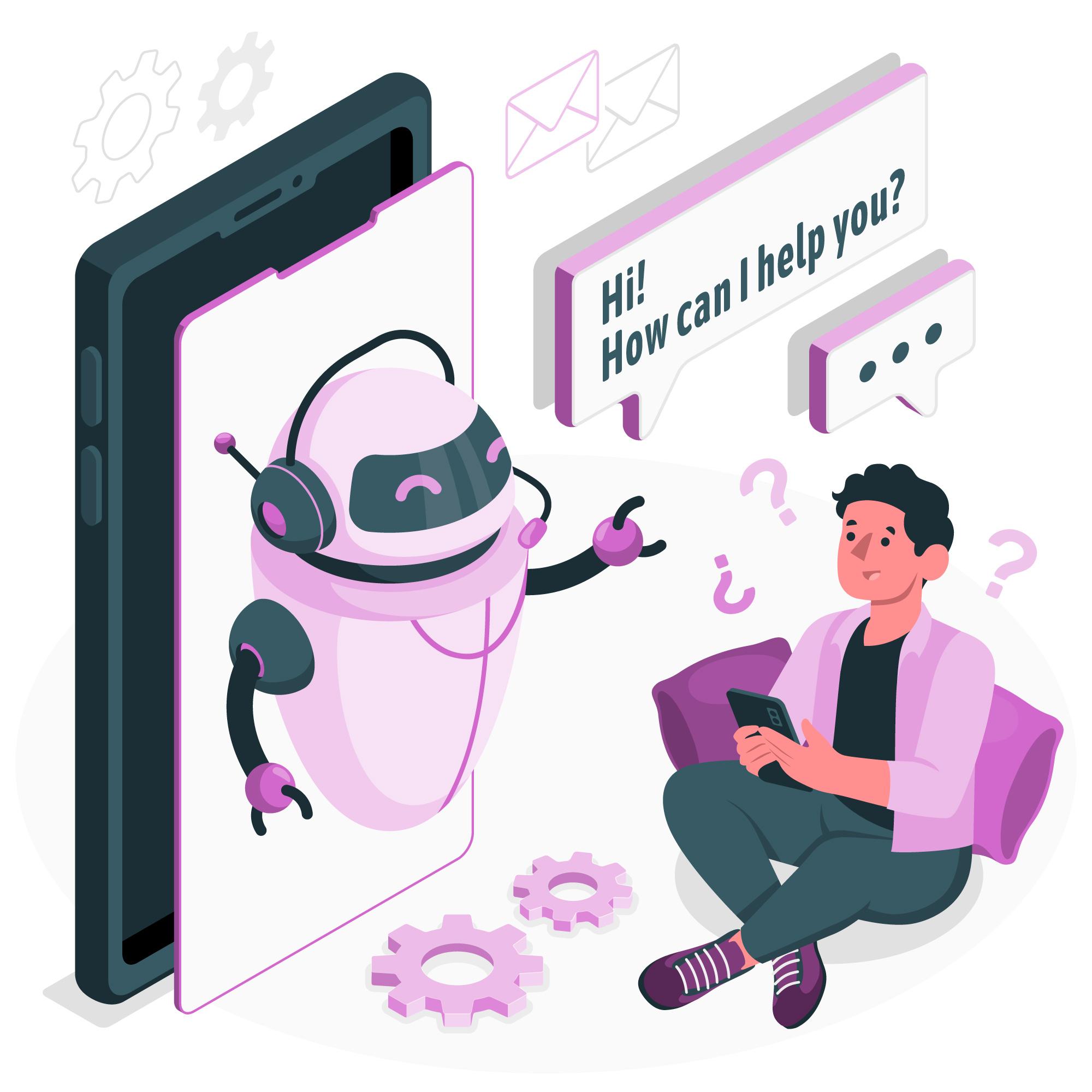 Chatbots have found various applications in messaging apps, on company websites, customer service, healthcare, toys, etc.
In 2016, Facebook has allowed developers to include chatbots on Messenger which has incited a chatbot revolution. In 2018, there were over 300,000 chatbots on Facebook Messenger, so we can only expect a much higher number today, in 2021.
How are users responding to chatbots?
Even though AI and chatbot technologies are rapidly developing, they are still unable to pass the industry standard Turing test and completely replace humans.
However, it seems that businesses believe they might only benefit from introducing chatbots since 80% already have or were planning to use them. Huge corporations like Linkedin, eBay, Starbucks, British Airways, and others are planning to introduce chatbots as an additional form of customer support.
Available 24/7 and being able to instantly provide answers and solutions to simple questions is what made twice more consumers in 2019 than in the previous year willing to use a chatbot.
It seems that people are feeling more and more comfortable communicating with artificial intelligence than ever before.
How can chatbots benefit your business?
Big or small, AI technology can benefit every type of business, especially eCommerce.
The secret of every successful business is the customer satisfaction score. Several factors come into this equation, but how efficiently (how quickly and how successfully) a customer complaint is resolved is definitely number one.
Companies spend trillions of dollars for various customer service engagements. However, losing clients due to poor customer service costs even more. Chatbots can reduce these costs by up to 30% or even more.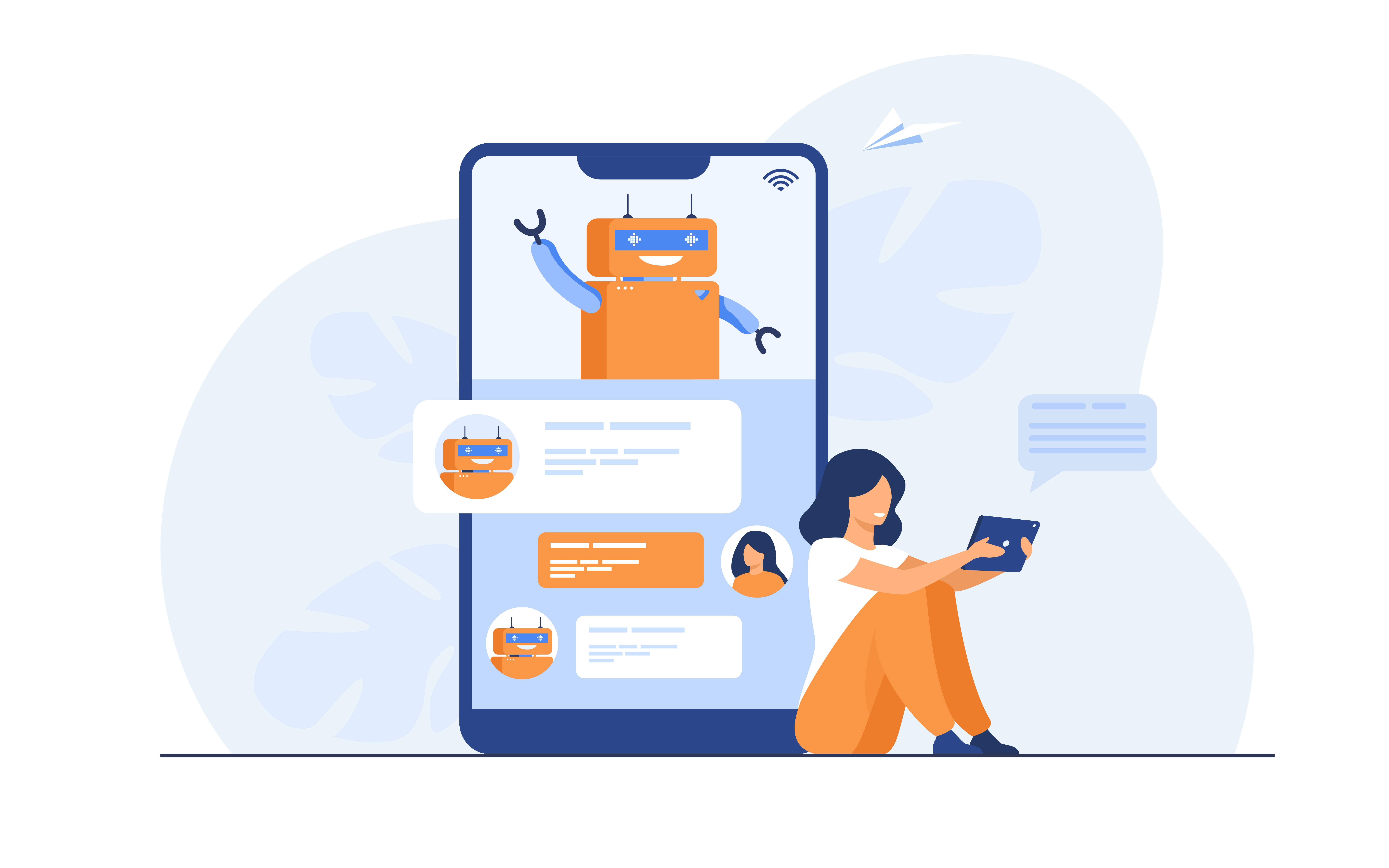 Source: Freepik/pch.vector
Another important factor is the quality of the support potential customers are receiving while inquiring about your business and its service or products. This can greatly affect your business growth.
Chatbots can provide detailed information that can be a decisive factor for opting for your business and lead to higher conversions.
The more your business grows, the harder and costlier it is to handle customer support. Chatbots are now able to answer up to 80% of urgent, simple, often repetitive issues, freeing agents for dealing with more complex ones.
Chatbots can help you scale up and cut your expenses while providing high-quality 24/7 customer service, increasing first-response time, resulting in a much better customer experience.
How can chatbots help your Amazon business generate more leads?
Businesses are increasingly relying on AI for lead generation processes, with more than 28% of most successful companies using it for generating leads.
Why?
Because they quickly transform your website from purely visual and informative to engaging and actionable.
With everybody spending a lot of time on social media, marketers have seized the opportunity and started using chatbots for identifying users' likes, dislikes, interests, etc., and utilizing this precious data to increase engagement which ultimately results in increased leads.
Chatbots can also directly communicate with potential customers by asking specific questions or running surveys about services and/or products.
Just like they can gather information, chatbots can provide valuable information to your potential customers, like specific information about your product and/or service, how-to instructions, additional educational material, etc.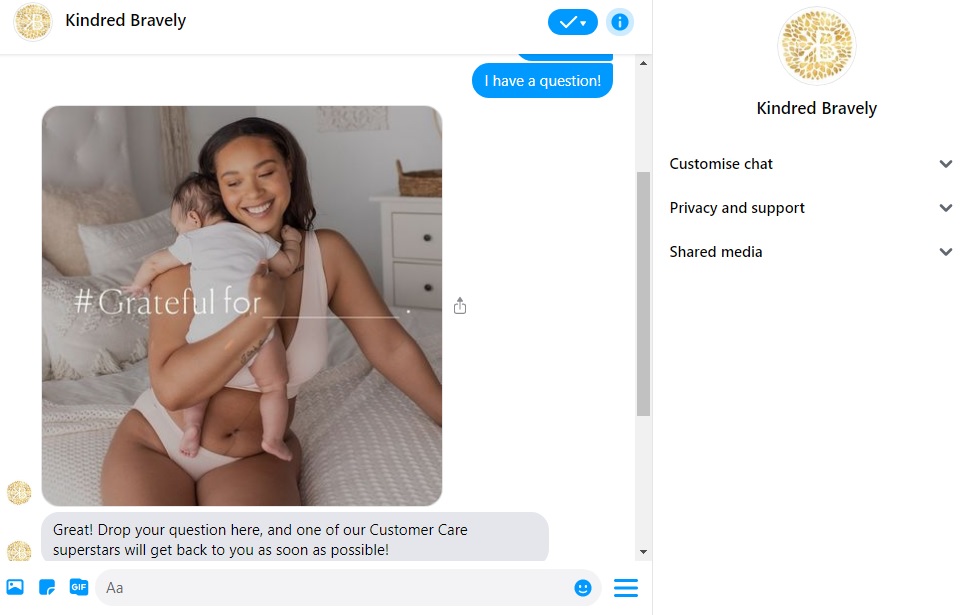 Source: Messenger/Kindred Bravely
Chatbots can prevent your website visitors to bounce by providing immediate assistance while they're surfing. The more accurate and more detailed information they receive from the chatbot, the more likely will it end in a purchase.
And finally, chatbots can reduce your eCommerce shopping cart abandonment rate by 20-30%. by gently reminding potential customers when they're leaving the website of their favorite abandoned products.
How can Amazon sellers benefit from chatbots?
By now, you have probably become closer to the decision of investing in a good chatbot. If you are an Amazon seller looking to grow your business, you should be taking advantage of Messenger chatbots, the largest B2C platform for chatbot communications.
It was expected that this year, 2021, there will be 2.4 billion users on Messenger, a communication platform combining Facebook, Instagram, and Whatsapp since 2020.
Source: Freepik/rawpixel.com
With more than 20 billion messages monthly exchanged between users and businesses, open rates up to 90%, and 3-second read times, it is more than clear how big of an opportunity for Amazon sellers Messenger is.
Here are X insider tips from an Amazon expert that will make your Messenger chatbot a lead generating machine.
1. Getting subscribers
Many people think that the number of their Facebook page fans directly translates into their messenger subscribers. Big mistake!
Your Messenger account is a completely separate entity from your Facebook page, so if these people haven't messaged you, they are not your subscribers.
So, you should go through a complete process of getting your fans purposely subscribed to your Messenger bot.
Since Facebook doesn't want this to become a spam platform, like your inbox (which is probably filled with spam and junk mail), they are very careful on how they let sellers promote their business, products, services, etc.
Spamming customers with offers could work in the short term, but long term it can get your account blocked and your business banned off of messenger.
Doesn't sound good, right? So how to do it?
The overall experience that Facebook wants for their Messenger platform is permission-based marketing. This means that without your permission, nobody can communicate with you.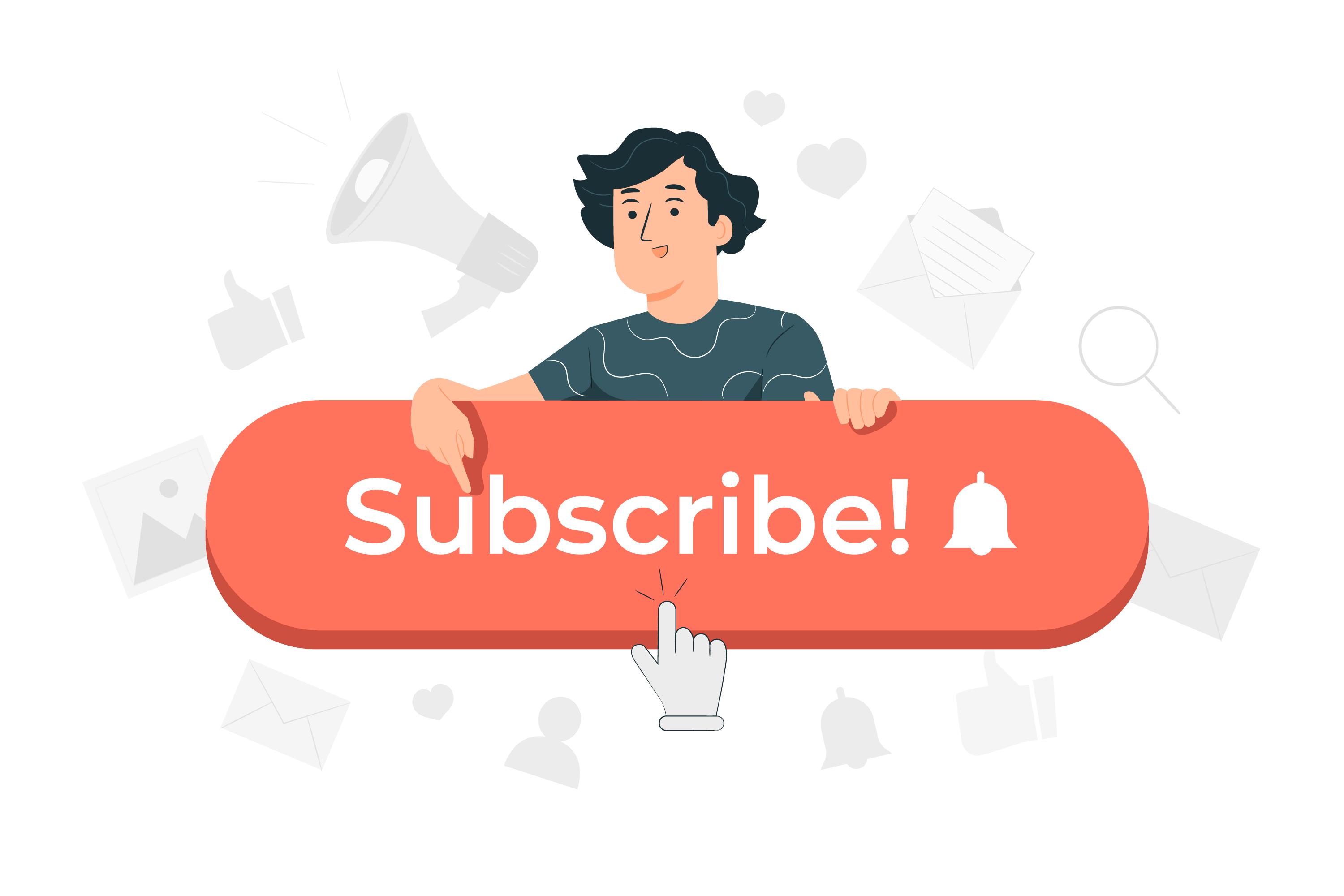 There are many ways to do this, here are some of the most effective:
Create an effective subscription opt-in page with your chatbot builder with multiple choice answers and keywords that will trigger the page for users looking for it.
Incentivize fans with exclusive content
Set up Click-to-Messenger ads which lead traffic from the news feed directly to Messenger
Request that your bot is included in the Discover tab, where users can browse bots set up by businesses
Create a QR code for your Messenger bot's m.me link
Turn on the feature of Prompting people to send messages
Boost posts with engaging short-form videos including your m.me link
Embed a Messenger widget on your website
Include your m.me link everywhere you believe it naturally fits – FAQ, Contact page, Info page, Instagram bio, stories, as well as email
2. New product launches
As an Amazon seller, you know how hard it can be to launch a new product and start selling without reviews. And it's against Amazon rules to blatantly ask for incentivized reviews.
Chatbots are great for this because they can run multilayer campaigns.
Michelle Barnum-Smith has designed a 5-step protocol for new product launches via chatbots:
1. Create a separate VIP audience of your existing subscribers, launch a deep drip 7-10 days offer with a 75% discount, and use either an on-listing promotion (clickable coupon) or an off-listing single-use coupon.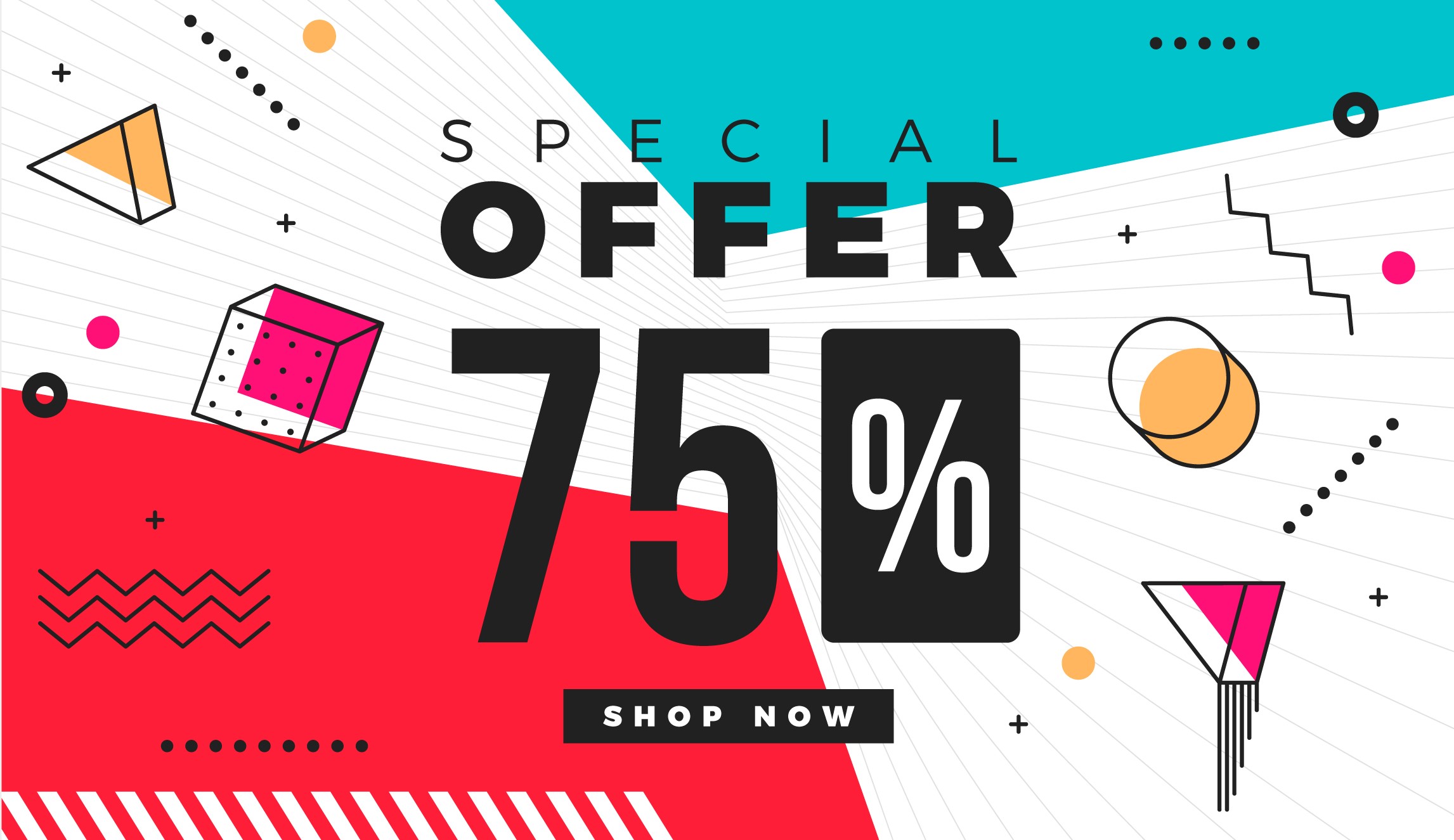 2. For the rest of your subscribers send out a general offer with 20-30% off.
3. If are satisfied with ranking and reviews, you can skip this step. If not, you can issue a rebate offer or invite product testers. Never lead with this step because it can lead to abnormal review behavior and ultimately to banning.
4. Put out your 20-30% offer wider and look for additional organic traffic sources – Facebook, mailing list, Instagram, Twitter, etc.
5. For additional velocity, you can run FB ads with direct coupon offers or giveaway campaigns.
Chatbots are a whitehat way to increase the number of reviews without the danger of being blocked by following up with your customers and asking them to leave one.
Be careful to never send a specific review URL because it's not a normal customer review behavior and it immediately gets flagged. Send them either a direct product link or a Review your product link, to avoid abnormal review behavior.
3. Never give what you don't sell
Giveaway sequences are a great way of getting Messenger subscribers. However, many sellers are giving something that has nothing to do with what they sell. This is a big mistake.
If you do this and you try to message these people later, they will have no idea who you are or how they got on your list. They haven't got any of your products so they are not interested in them. There is no continuity of experience.
They will either unsubscribe from your list or mark you as spam, which can block your account.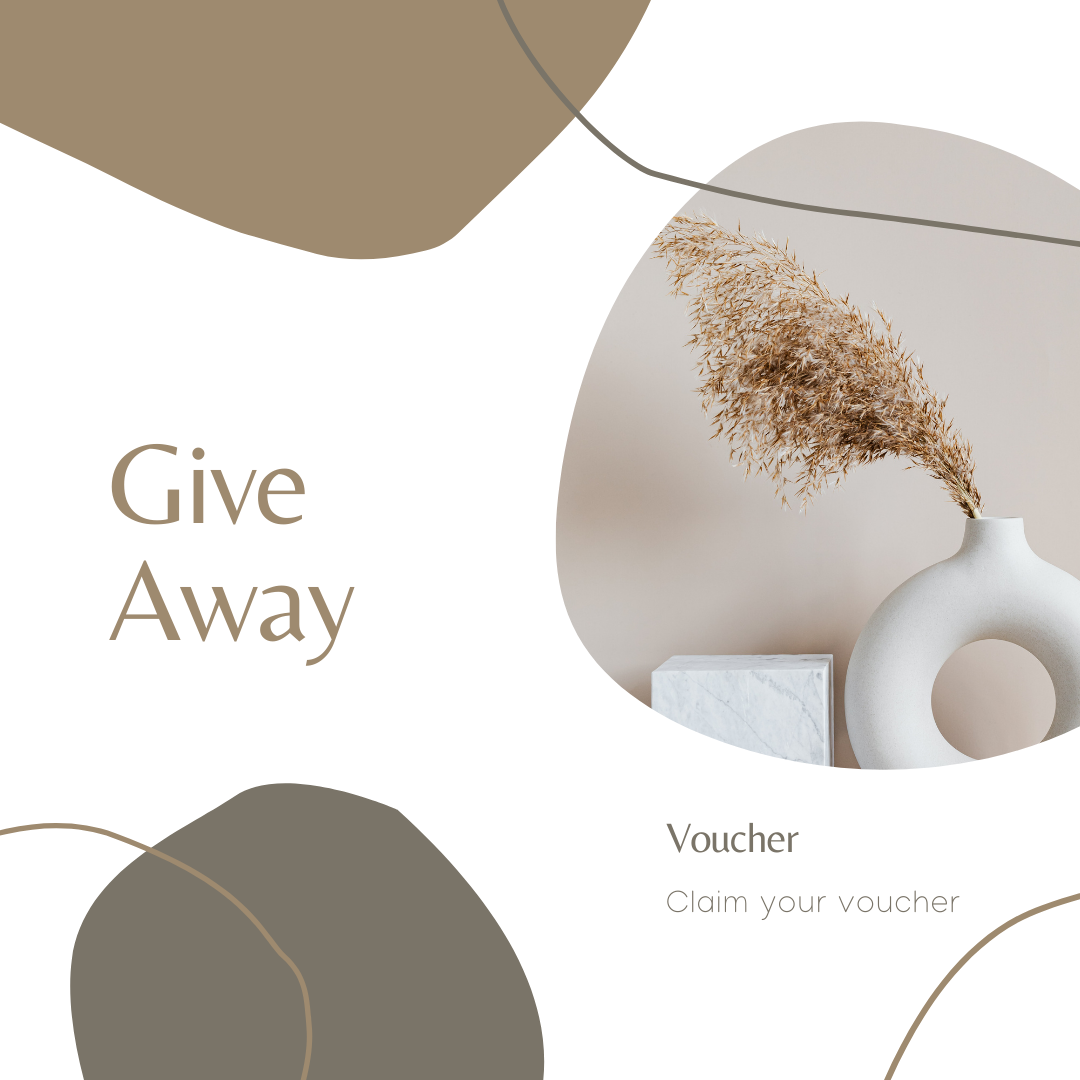 Source: Canva
So always launch giveaways featuring one of your products, a 1-month supply of your product, etc., and run Facebook ads to a local audience of your current Amazon customers, which is a consistently highest performing FB ad audience, with a low cost per subscriber.
4. Don't invest in retargeting ads
The general mentality of Amazon sellers is that they believe that people who have bought from them will remember what they've purchased and from whom. And they don't.
Your buyers are first and foremost Amazon customers and they don't think of themselves as your customers.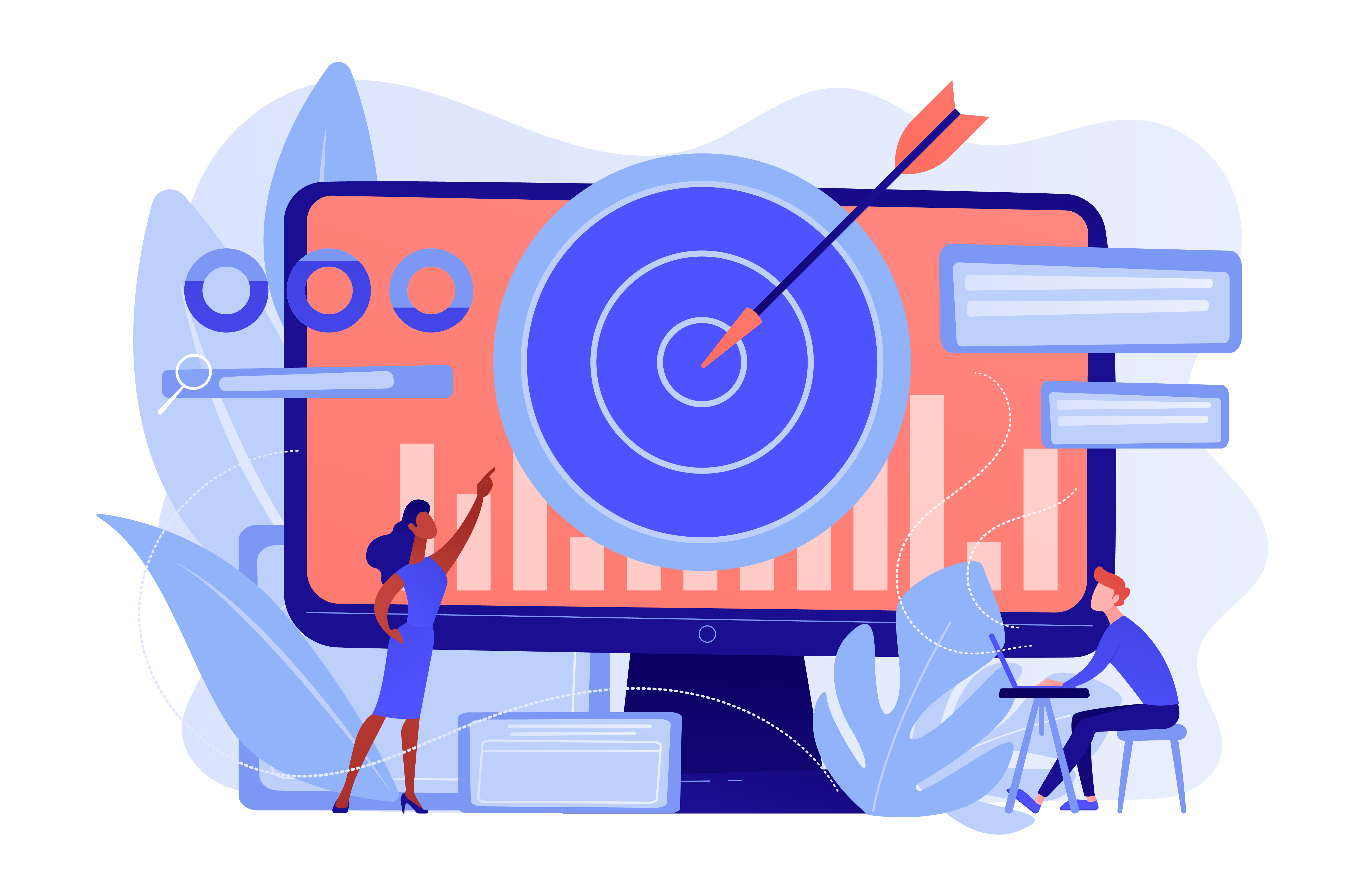 Source: Freepik/vectorjuice
So retargeting them with a 75% offer through your Messenger bot can look like a scam and get you flagged because more often than not they don't remember you.
The cost of a subscriber on retargeting ads is super expensive compared to new a subscriber campaign.
5. Create an amazing customer experience
For private label sellers, Amazon is a brutal place. There are more than 300 million active users, so the competition is strong.
The surest way to stand out from the crowd is to offer an amazing customer experience to your buyers. And chatbots are a great way to do this. Through your Messenger bot you can check up with your customers – have they received the package, are they satisfied, does the product work as they expected, etc.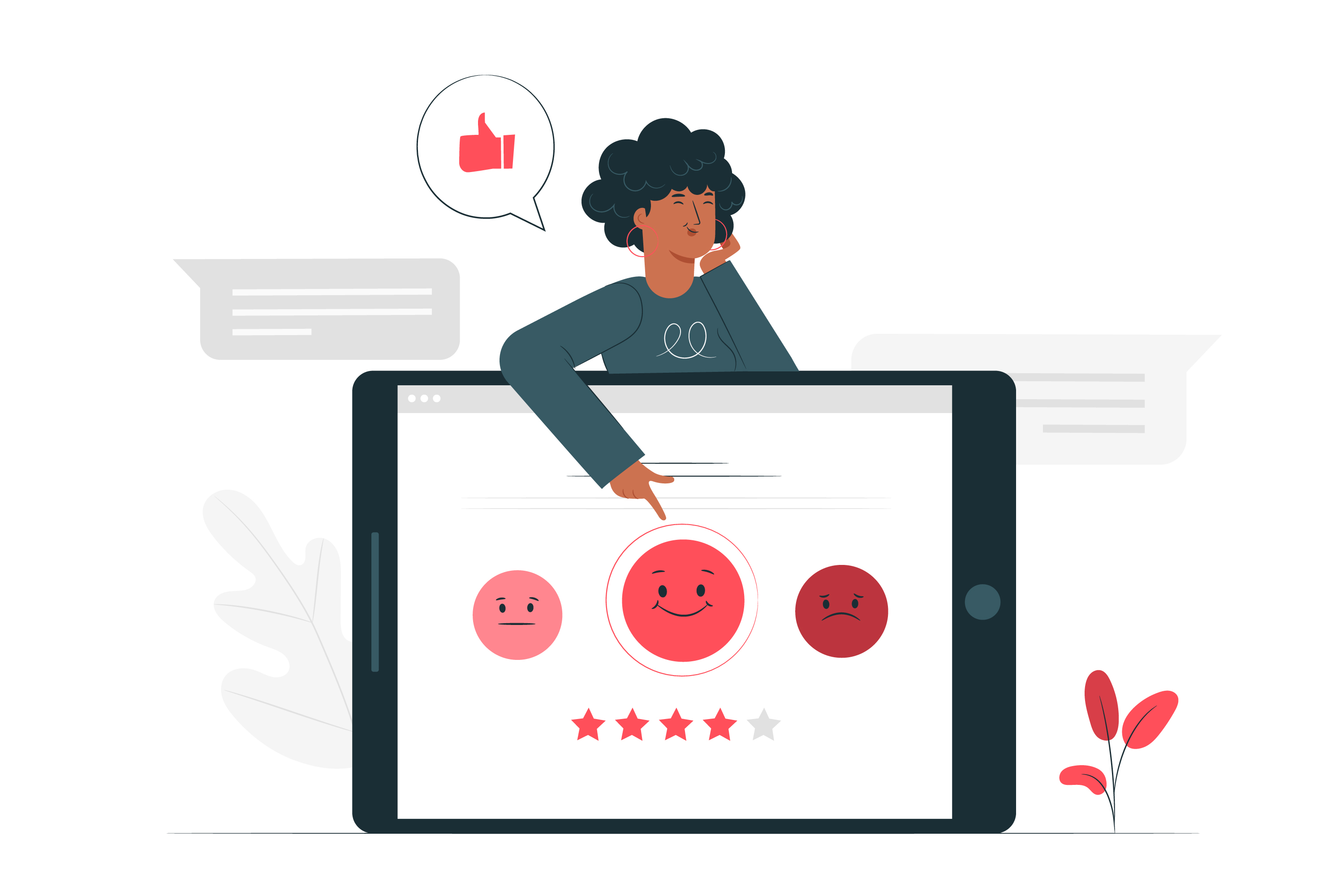 If for some reason they are unsatisfied, you can offer to send them a new product, to return their money easily and quickly, to fix any issues…
This way you can avoid negative reviews and create a customer experience that will make you buyers remember you and be happy to leave you a positive review.
CodeDesign is a performance digital marketing(internet advertising agency) and Amazon agency. We help clients worldwide in creating a digital marketing strategy and optimizing how they use digital marketing channels. For Amazon marketing, we help vendors and sellers in Amazon listing optimization and creating an  Amazon marketing strategy.
---