10 Tips on TikTok Marketing for online businesses.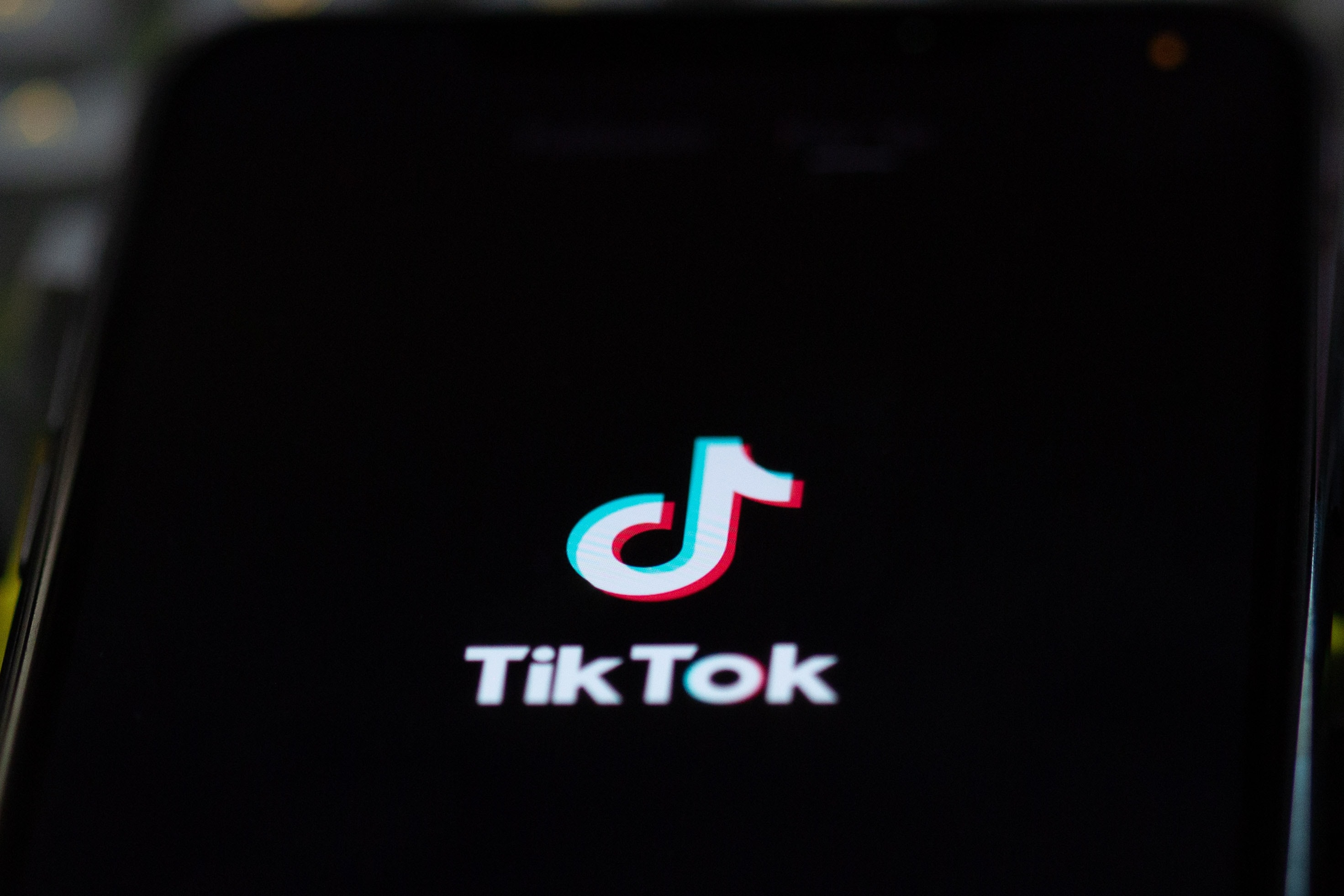 Source: Unsplash/ Solen Feyissa
What should we do to advertise effectively on TikTok?
TikTok continues to be a hot topic on the world wide web, on how effective TikTok is for marketing and advertising. TikTok has a younger audience base, thus many brands are competing hard to get attention on this platform.
In a previous article on TikTok hype, we have talked about the importance of knowing that this is a social network for young people (it does not discriminate against older adults), so we have emphasized that if your brand does not deal with such "youthful" issues, it is not recommended that you spend your efforts in the same. Even so, if you are new, you may not be familiar with the network and what tools it has to promote your business on this network.
With each social network, strategies change, and you must find ways to manage them in your favor, so today, we will give you 10 tips for you to advertise on TikTok.
Social Media could help you flourish your business.
Let's begin!!!
Be more visible with TikTok Advertising.
TikTok has become a prominent social media platform to advertise. With the growth in popularity, the effectiveness of TikTok ads has been increasing with time.
Tiktok presents the same targeting options as Facebook. In fact, they are quite similar, which will allow you to delimit your audience carefully. However, something uncomfortable about these ads is that they only allow you to show your ad in the country that your account is based on. If your account is based in Portugal and you want to reach the USA, you must open another account for this country.
Peng Joon, Digital Marketing YouTuber, explains that TikTok ads can be up to 30% cheaper than Facebook ads.
Source: YouTube.
Specify Your Content so that you appear as an authority in your niche.
Many TikTok creators get specified in just one type of content and use it in every video. If you have searched on the platform, you may have seen people that give marketing advice or influencers that make the same joke hundreds of times, and people still love it.
While this can be seen as TikTok is repetitive and not so original, the fact is that you need to be really good at one topic to find your right audience in this social media. For your brand, it is not a good idea to make the same joke infinite times. Instead, it would help if you talked about topics of your niche from many different perspectives. You need to create quality content constantly to get the notice and engage properly with your targeted audience. You have to strive to make every interaction with your prospects meaningful. Try to use specific hashtags that match your content and promote your article on cross platforms as well.
Be it TikTok or any other social media platform, you have to be consistent to see the results. Be meaningful and remember that you are conversing with humans on the other side. Thus, try to add emotions and get remembered by your prospects.
Let´s say that CodeDesign is on TikTok, and as a company, we are going to help people with marketing advice.
With this well-defined topic we can talk about all these subjects:
- TikTok
- YouTube
- AI
- Amazon
The idea is that users know what they are going to get in every video, and for that reason, they will consume your content.
Source: YouTube
Teach Your Audience to get yourself brand loyalty.
Once you have chosen the main topic to create content on TikTok, it would be best to teach your audience about it. Add values in people's lives to increase brand loyalty and awareness.
The content of TikTok can be considered as knowledge capsules in videos of 15 seconds to 1 minute. In this case, you have to take the juicy part of the information and deliver it to your followers in the most striking way possible. The hook, or what catches users' attention, should be in the first seconds of the video, so users will stop to watch your video.
Don't speak to your audience like a studious elite. Instead, make the message clear without much embellishment. 
Also, programmatic advertising could make your campaigns more efficient
Source: YouTube.
Find the Image of your Company to help the audience relate to your brand.
Your brand always needs a clear personality, with the one, your customer will associate you, and in TikTok´s case, adding a face to your brand is the most useful strategy to do this. This person will represent your brand voice on this social media platform, and he or she will share your brand voice in all videos.
To better illustrate this, let's talk about the case of comedian Dave, the main face of The Washington Post newspaper on TikTok.
TikTok is a social network with lots of fun, dance trends and tutorials to solve our lives completely. For its part, The Washington Post talks about news, and if you have ever read a newspaper, you will notice that the news, for the most part, is quite depressing.
However, The Washington Post refused not to enter the TikTok revolution and to use a lighter strategy for their company. They contacted the comedian Dave to be the face of the newspaper on the networks, which makes excellent videos of political humour and news in the U.S.
Source: YouTube.
Try Influencer Marketing on TikTok to advertise your business.
Influencers are in every corner of social media. Influencer Marketing has a great potential for you to reach a vast audience base of the influencer.
Influencers help bring more customers to your brand, which would be a recommendation or affiliate marketing. Also, it is advised to do a competitive analysis to remain a step ahead of the competition.
The influencer of your selection must be from your specific niche for the strategy to be effective. For that, you must do a market study to find candidates for the position. The price of each talent will depend on its agent, and in some cases, they accept exchanges as a payment method.
Due to the great rise of influencers, it is necessary to study the veracity of their influence, and this means that the number of followers is compared with the number of likes and that none of these are bots.
If you build strong enough alliances with the influencer you work with, this internet celebrity could become your brand image. You could also use the Facebook marketplace.
Source: YouTube.
Use a VPN to market your videos in other countries.
A VPN is an excellent option if you want your TikToks to appear in other countries. By changing the VPN of your mobile device, the algorithm of this social network will be configured as if you were in that territory and will allow your videos to reach new lands.
Now, to start conquering other countries with your content, we must remind you that you must first start from the basics, that is, your country.
Once you achieve popularity in your homeland, you can study what other countries might be interested in your product and start connecting with them.
Here is a video of YouTuber Joseph Todd on influencing other countries to show you how to do it properly.
Source: YouTube.
Create Interactive Content and Utilize Trending Tracks


TikTok allows its users to interact with duets by making mentions of other videos, making it possible to generate alliances with other creators and even gain recognition from their followers.
The challenges for their part are a trend that can make your brand viral since if it becomes popular, many users will continue to repeat it. It's pretty much the same as what happens when a song becomes popular on TikTok. Its fame skyrockets monumentally. For example, we have the Queen song "Another One Bites the Dust," which became very popular among young people after a challenge.
You could easily search and find which trend is going on TikTok. The TikTok algorithm could help you find the tracks that are performing well. Using this data, you could easily create and share contents to use in your campaigns and boost organic views. As a marketer, you must understand that people love the trends and thus you should curate content around the popular tracks to maximize engagement and help people connect with you.
Source: YouTube.
Try to add an Entertainment factor in your marketing videos to connect with the audience.
People go to TikTok to have fun and relief from the harsh reality. TikTok consumers want to disconnect for a moment from reality and spend time in leisure watching videos that make them laugh or learn something.
That is why when making videos for your brand, your main goal is to make your users have a good time. For this, you do not need to be a comedian, although if you have the facility to make people laugh, you will score points on this social network. Instead, what you should look for is to tell a story with your videos, talk about your particular vision of things and thus show a closer face of your brand to the followers.
People connect with real feelings; if you speak with passion about your business, you will transmit that vibe to your audience.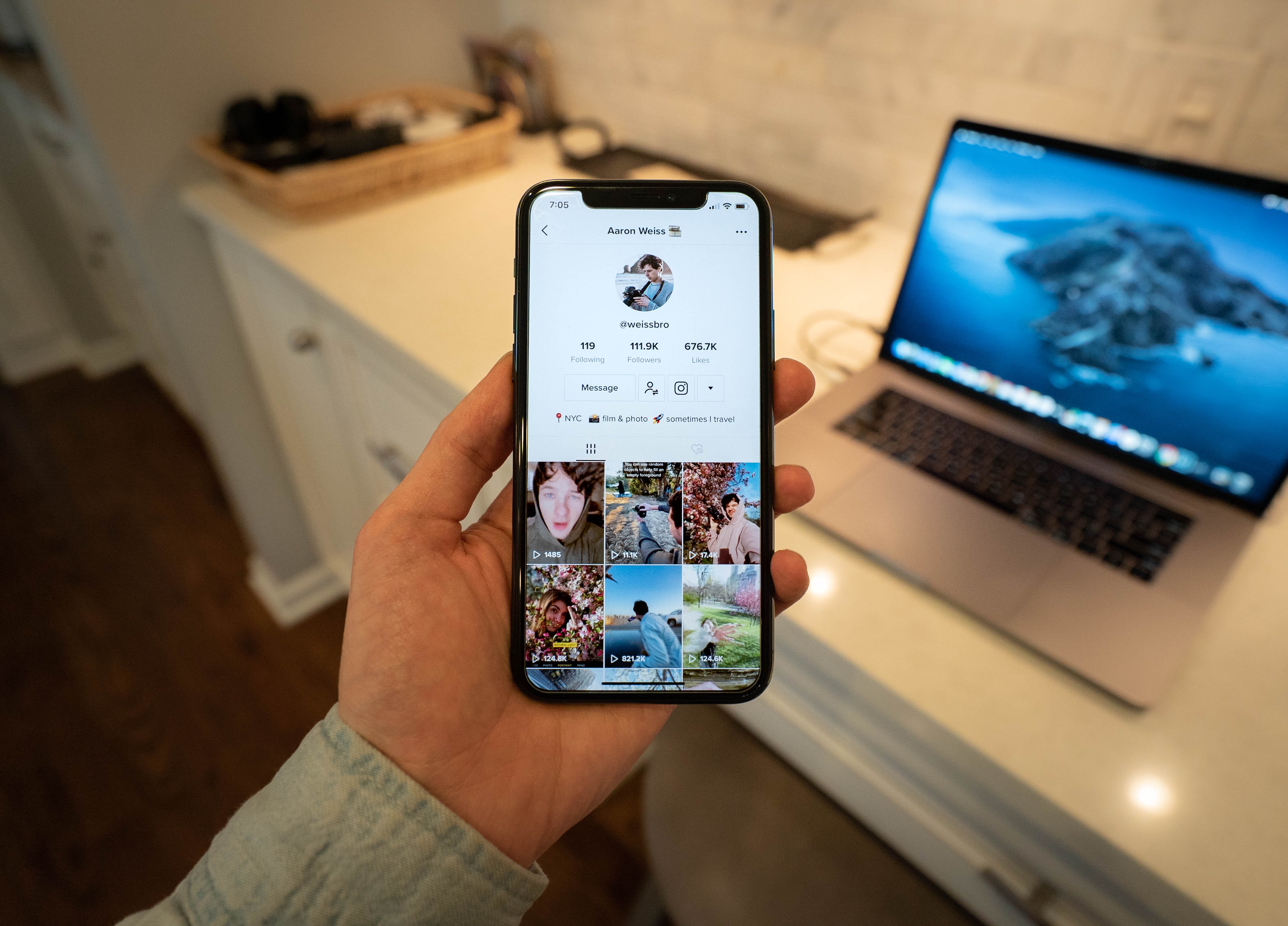 Source: Unsplash/
Use Q&A to help your audience know you better to get a boost in a marketing perspective.
Questions and answers are an excellent strategy to generate closer interaction with your followers. TikTok allows you to answer questions in your videos and answer them in Live, an option that also works to keep you close.
With these questions, you can find out more about what draws your brand's attention, what things your customers are waiting for and even get new ideas for new products.
Source: YouTube.
Create Re-Sharable Audios to maximize engagement and views.
The TikTok audios are the templates used to accompany these videos; they can be a song or dialogue from a movie with which the consumers of this network play.
By creating original audios for your videos, they can be reused and generate attention for your product. If your audio becomes popular, it can reach the trending sounds of the application.
Similarly, take advantage of using trendy sounds that can be used in your marketing campaign.
Source: YouTube.
Conclusion
TikTok is a very friendly application both in their community and content. For this reason, we must try to transmit the best energy when advertising on this social network by adding some humor and value to what we say.
Short video formats do not give you time to expand and give long talks about your brand. Instead, you must take the most important part of your speech so that your videos are attention-catching.
Finally, make it clear that they should not jump into any viral trend, only those adapted to their brand and personality. You could also check these local SEO services to boost your online presence.
TikTok will continue to provide new options as more advertising is made on this network. With each update, we will be informing you how to use them effectively in your marketing campaigns.
CodeDesign is a leading:
- Amazon marketing agency, and
Feel free to contact us to see an unprecedented growth of your business.
---