Social media marketing for IVF Clinics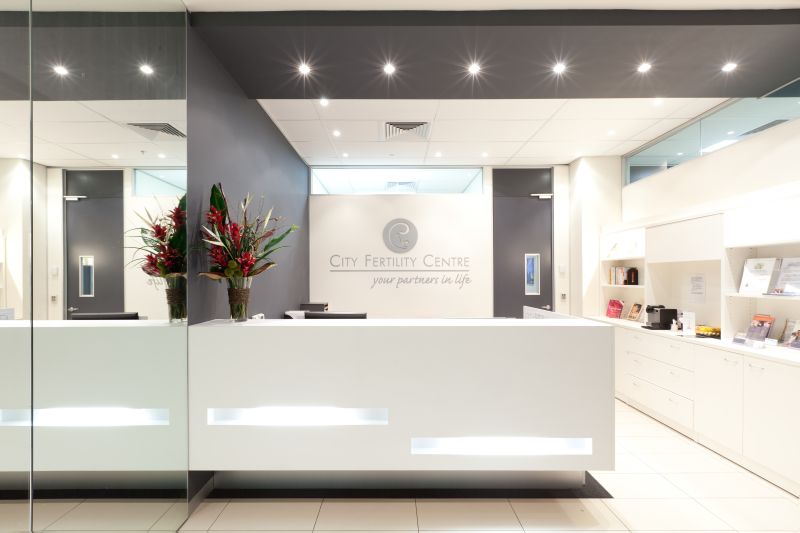 IVF Clinic Social Media Marketing
Social media marketing has become crucial for businesses, regardless of size. For IVF clinics, it presents a valuable opportunity to increase their visibility, reach potential customers and establish a relationship with them. Utilizing social media platforms enables clinics to effectively promote their services, foster customer trust, and find a positive reputation. 
CodeDesign is a leading digital marketing agency ranked #1 in Lisbon, Portugal. You could work with us to accelerate your business growth.
While many IVF clinics understand the importance of having a social media presence, they may need more resources to create a successful strategy. But there are easy ways to optimize social media efforts for an IVF clinic. This blog will guide the best practices for IVF clinic social media marketing, including selecting appropriate platforms and developing a content strategy that works. Regarding social media platforms, it is crucial to know that each forum has unique user demographics and tones. Hence, it is necessary to choose social media outlets that align with the target audience and specialty of the clinic. Moreover, the tone of the messages must be consistent and fit with the platform selected. After the platforms are chosen, a content creation and promotion strategy must be implemented. This includes determining the most impactful types of content, establishing a routine for creating and sharing content, and creating a calendar to track when content is posted and ensure a consistent message from the clinic.
1. You know your target audience and hence make messaging clear for them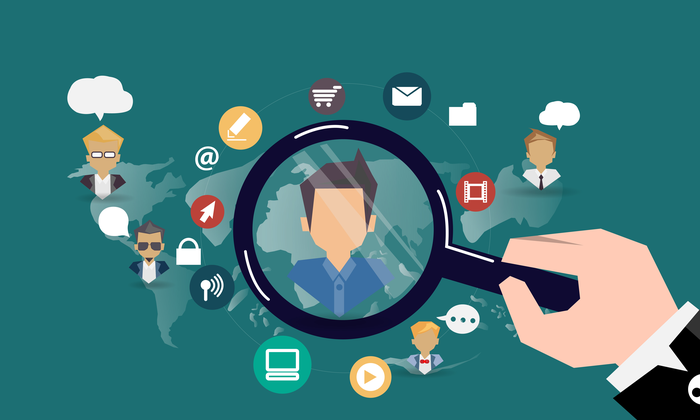 target audience
See, the most important thing for you from an IVF clinic perspective is that you target the couples struggling with getting a child. Now, when you already know this trait about your audience, you need to clearly and effectively choose the way you go with your IVF clinic's social media advertising. By ticking the exact problems they are facing and then showing proofs and testimonials and establishing yourself as an authority, you could more effectively tailor your message and ensure that it resonates with them.
You already have crossed the first step in identifying your target audience and now is the time to inform and educate them about the process so that they feel more comfortable with the treatments offered by your IVF clinic. Now obviously, there would be various versions of the customer persona that you are targeting. To tackle this, it is essential to consider age, gender, income, marital status, geographical location, and interests of these personas and target them accordingly. 
Once you are better prepared with your customer persona and have an empathy map in line, you can start creating content that resonates with them. For example, you could use demographic data to create social media campaigns that appeal to the interests of your target audience and feature images that represent the people in your target audience. You can also use paid ads to target your desired demographic more precisely. In addition to demographic data, you should look at data related to the patient journey and customer loyalty. You can understand who is interested in your clinic's services by tracking customers and researching the search terms they use when looking for information on IVF treatments. Finally, it would be best if you also looked at feedback from current and past customers. You can gain insights into what your target audience wants and expects from your IVF clinic through surveys, reviews, and customer service interactions. 
Read this complete guide on traditional marketing vs digital marketing.
There is a lot of generic articles, but if you wan to succeed you need to get into the conversation and personally ensure that your customers love you, you really need to spend time into understanding more about the concerns and what's stopping them from coming to you. By taking the time to understand and identify your target audience, you can ensure that the content you create for your social media advertising effectively reaches the people most likely to be interested in your IVF clinic.
Codedesign is rated among the top-tier digital marketing agencies for IVF companies like yours. Did you know that our vision is to provide blending performance with exceptional customer service to ensure that you target the right couples and get them fill your form and step into your IVF office for a consultation. Our digital marketing specialists are some of the best in the industry, with a track record for growing successful businesses in various geographical locations.
2. Social listening is an essential aspect of social media marketing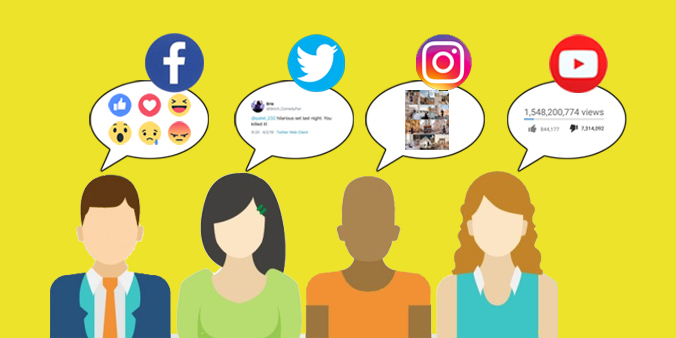 social listening
Social listening would be a powerful tool for IVF clinics like yours when you are working hard to optimize your online reputation and get better results with marketing and advertising strategies on social media platforms. See, you need to have an idea on the narrative that is spread about you on the internet and for this very purpose, we always suggest our clients to incorporate social listening strategy. Tools like Google Alerts are amazing for it because you get an opportunity to monitor conversations on social media channels to understand the sentiment of your audience and tailor your approach accordingly. Read this complete guide on Amazon Listing Optimization.
By incorporating social listening into their strategy, IVF clinics like yours can gain valuable insights into customer preferences, needs, and expectations. See, if you are planning to start with this, it is quite simple and you simply need to set up alert notifications for keywords related to your clinic, such as your name and if you have any relevant and personalized hashtags that is solely meant to talk about your business. This will provide real-time notifications whenever someone mentions the clinic.
Next, it's essential to understand the sentiment of the conversations. This can be done using sentiment analysis tools to identify the opinions expressed in discussions related to the IVF clinic. Third, IVF clinics should create detailed reports that offer insights into customer preferences, needs, and expectations. This information can then be used to tailor their marketing and advertising campaigns to the needs of their target audience. As a digital agency, we work closely with brands and their millions of customers all over the world. that creates perfect digital partnerships every time. Have a proper digital marketing funnel in place.
Lastly, IVF clinics should use the data gathered from social listening to track their progress. This data can be used to measure the success of their campaigns and adjust strategies as needed. By implementing social listening into their marketing and advertising strategies, IVF clinics can more effectively reach their target audience, understand the sentiment of conversations related to their clinic, and measure their progress over time. With social listening, IVF clinics can stay ahead of the competition by providing their customers with relevant content that meets their needs and expectations.
3. Post informative and exciting content on social media platforms to nurture your customers of IVF clinic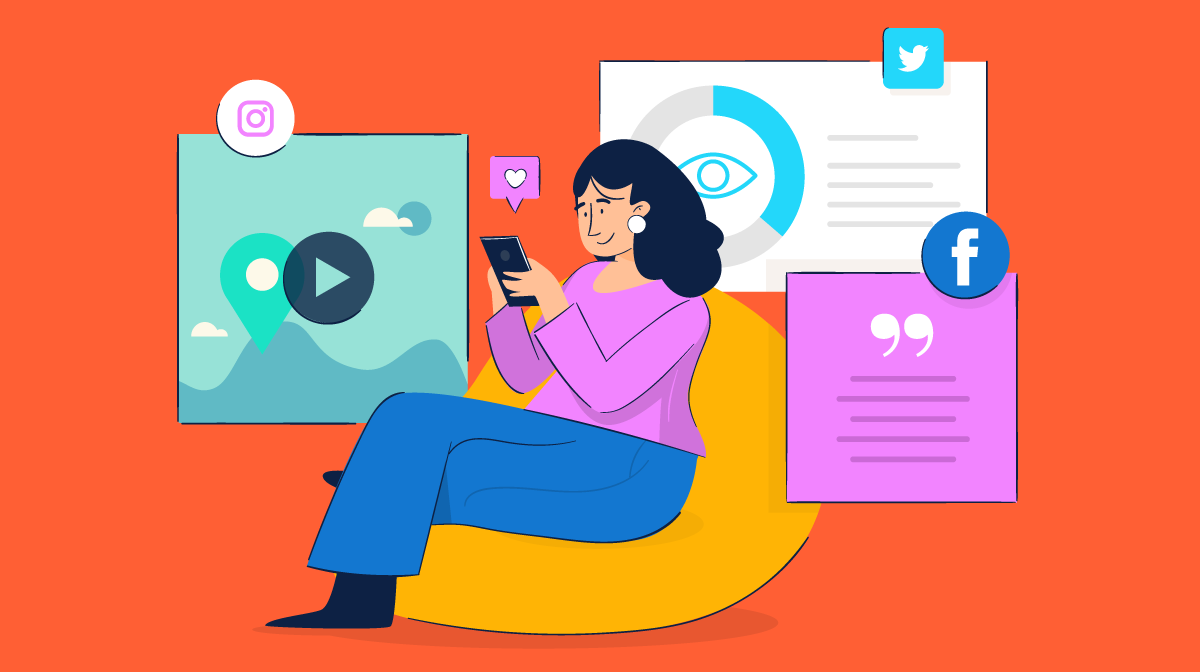 social media content
Posting content on social media is an integral part of a successful IVF clinic's marketing strategy because of two reasons. First and foremost, you get more touch points with your customers and secondly when you establish yourself as an authority, your audience would trust you. See, you need to start with content that educates, entertains, and establish yourself as the thought leader in the IVF field. It is a no-brainer thar educational content is always welcome when you work in the health sector that involves such serious deals. You can post about IVF procedures, treatments, success stories, and information about the services you offer. And, you can also post relevant news updates and research. Why? Because the readers would be either your customers or other industry experts. You would either win a customer or a backlink. A win-win situation for you in both of these cases. Read these linkedin ads best practices 2022.
As a top-notch marketing agency, we specialize in content marketing and social media brand building, we could help you strategize your new campaign and ensure that you get the results for the efforts and investments that you would put in this direction.
Overall, content is essential to any successful social media strategy for an IVF clinic. Posting quality content, engaging with followers, and using analytics will help you build a successful presence on social media. Check these companies adapting to cultural differences examples.
4. Storytelling would help you connect with your customers on a personal level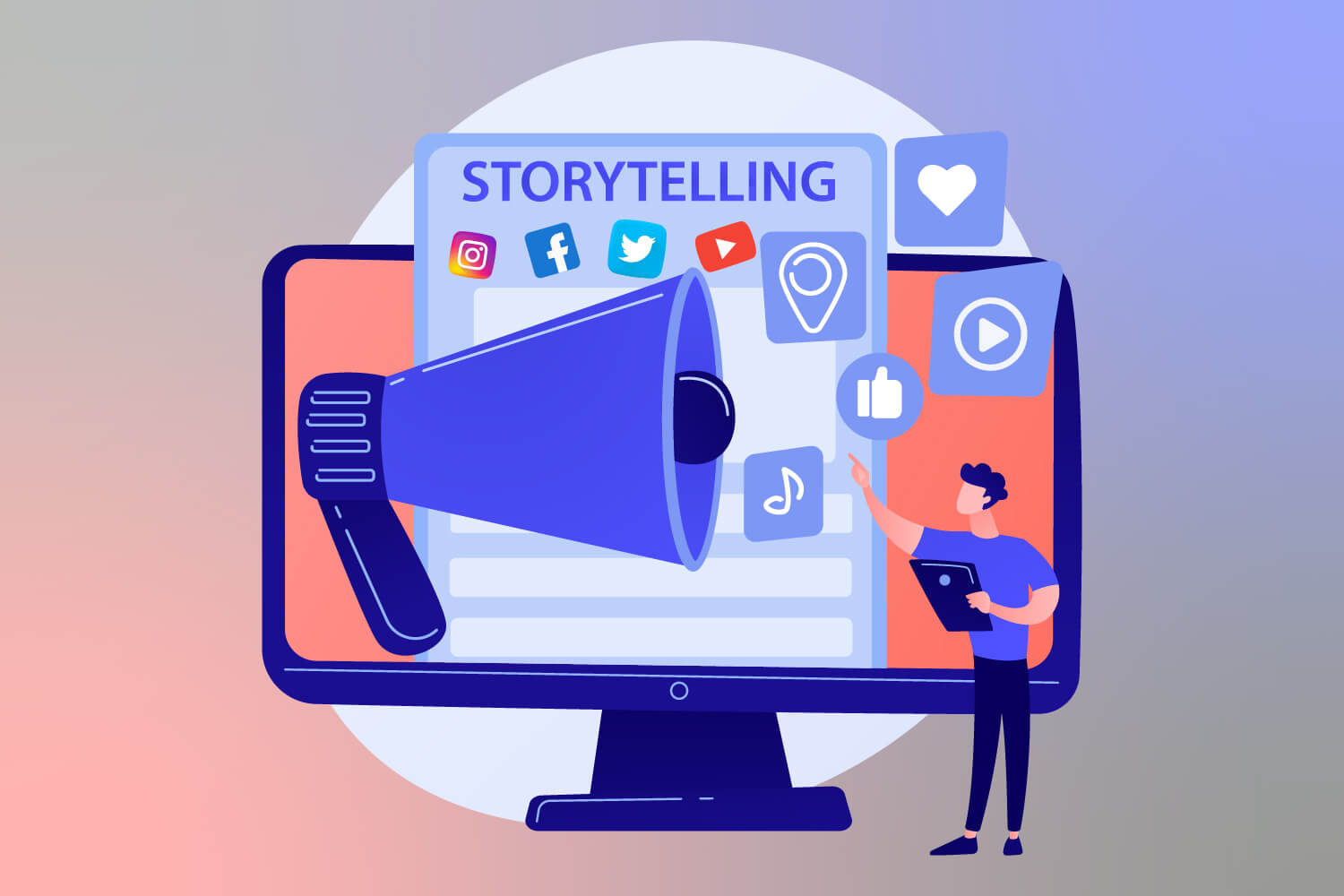 social media storytelling
 IVF clinics can use stories to create an emotional journey for their prospective clients. They can use stories to introduce potential customers to the clinic's staff, describe patients' personal experiences, or even share inspirational stories of successful pregnancies. Stories can be used to educate potential customers about IVF procedures in an engaging way while conveying the clinic's level of caring and professionalism. When crafting stories, IVF clinics should focus on connecting the story to their brand and services. It's essential to be clear and specific, providing enough information to capture the attention of potential customers without being too long or too detailed. Visuals, such as photos and videos, can also help to bring IVF stories to life. 
Here is an example on how Genea, an Australian IVF clinic took advantage of storytelling and brand building to establish them as a top figure in this industry.
Genea planned a successful campaign by launching an event called the Exhibition of Life, which was an extension of their Grow by Genea app. The event was both educational and promotional, showcasing how an embryo develops and providing fertility facts. Genea's staff was available to answer questions, which gave a human connection to the event. The exhibition included showcasing their advanced lab technology, including their revolutionary Geri incubator. The positive feedback from the event led to the plan to recreate it in the other cities where Genea operates. 
To make a difference in the fertility space, you should assume a leadership role in educating both consumers and healthcare practitioners. Empowering people to make informed choices is essential, and to do so, you need to effectively communicate with them by cutting through the clutter and misinformation prevalent in this field. Therefore, you must take active measures to engage them through written, audio, and video content and provide them with a voice.
5. Invest in videos to be memorable
ivf video marketing
IVF clinics should invest in video marketing to get more attention on social media, as it effectively attracts potential customers. See, in the above example Genea was able to build a successful app because it was interactive and allowed patients to see how an embryo develops. Now, obviously that is some amazing level of graphics. However, you could do the same with you brand with the help of video content as it has the potential to reach larger audiences in a short space of time and can be used to introduce and promote your services as well as to educate potential customers. Check this article on how e-commerce influences supply chain management.
At the same time, videos of successful IVF treatments and testimonies from existing patients, can also create an emotional connection with customers. Providing customers with information and experiences they can relate to. Help them reach their goals. They need to know that you'll bring happiness in their life again with your successful treatment. This feeling can stimulate interest in your clinic and increase your chances of getting these customers visiting your clinic. 
In addition, video content can be tailored to appeal to specific target audiences and create a consistent and clear message across different social media platforms. This will help to create a strong brand identity and increase the likelihood of customers engaging with your content, eventually leading to an increase in sales. Video content is also easily shareable, so potential customers are more likely to share the content with their social networks. Or, on the other hand, let's say a person Jack watched this video and he knows that one of their friend is struggling with the same issue, then most probably they could share the video to them. This is how you achieve virality and it not only increases the video's reach but also has the potential to increase credibility. Overall, IVF clinics should invest in video marketing to build their business on social media, as it is a cost-effective and powerful way of engaging and converting potential customers. By creating engaging video content, IVF clinics can reach larger audiences, build trust and loyalty, increase their reach, and boost conversions. Check out how voice search optimization could affect your marketing strategy.
We are known for enhancing businesses' online presence at a local, national, and global level. We collaborate closely with our client's team to determine their specific needs and utilize the diverse skills within our team to develop marketing strategies that really create an impact.
6. Partner with influencers
Your social media marketing strategy for 2023 must include influencer marketing, as social media influencers have become a powerful marketing tool for businesses of all kinds, and IVF clinics are no exception. Leverage influencer marketing before your competition does. 
Influencers have a massive following on social media and are known for their ability to influence the opinions and behaviors of their followers. By partnering with influencers in the healthcare or parenting space, you can reach a wider audience and earn the trust of your potential patients by giving your company an authentic voice.
They can raise awareness about your IVF clinic by promoting your services to their followers and sharing their personal experiences or the clinic's success stories, which can help establish your clinic as an authority in the fertility sector. 
Always analyze the influencer's audience demographics and interests before approaching them for collaboration. Partner with influencers with a following of potential patients, such as those struggling with infertility or interested in family planning. 
Once you've identified potential influencers, you can contact them with an offer to collaborate. This could involve asking them to share a post about your IVF clinic, including a link to your website or social media page. You can also offer them a free consultation or discounted treatment package in exchange for promoting your brand.
Always set clear expectations and guidelines for collaboration while working with influencers. Be clear about what you hope to achieve and what you expect from the influencer regarding content and promotion. Ensure that any content they post aligns with your clinic's values and vision. 
CodeDesign is a leading digital marketing company that can up your digital marketing and online presence game and take your company to the next level. Book your free consultation with us today and boost your 2023 marketing strategy. Here is a complete guide for you on developing a business development strategy.
7. Host Live Q&A sessions on the social media platforms
Live Q&A sessions on social media is an effective strategy for IVF clinics to engage with potential patients and base themselves as experts in the fertility sector. You can build trust, increase transparency, and create an online community of potential audiences by providing a real-time platform for them to ask questions and get answers.
Before hosting a live Q&A session, promoting it in advance is vital to provoke interest and encourage participation. Leverage social media platforms like Facebook, Instagram, and Twitter to promote and announce the session and invite followers to submit their questions in advance. You may also make use of paid advertising to reach a wider audience.
8. Post and Engage consistently
Consistency is what is required to build your brand. Often businesses skip regular posting and engaging. For your audience and potential patients, to remember your brand, you must stay consistent with your social media marketing efforts. Being consistent allows you to grow your audience base and engagement, ultimately increasing brand awareness. 
You can leverage tools like Hootsuite to stay consistent with posting. With the help of this tool, you can organize and schedule your posts timely. 


9. Monitor and analyze social media metrics.
Monitoring and analyzing social media metrics is essential to any successful marketing strategy. By tracking metrics such as engagement, reach, and website traffic, you can gain valuable insights into the effectiveness of your social media marketing efforts and make data-driven decisions to optimize your strategy.
To begin monitoring social media metrics, you should establish clear goals and objectives for marketing efforts. These goals should be specific, measurable, and aligned with the clinic's business objectives. For example, a clinic may set a goal to increase website traffic from social media by 30% within the next six months.
Once your goals are established, use social media analytics tools to track metrics such as engagement (likes, comments, shares), reach (the number of people who see your content), and website traffic (the number of visitors who visit your website from social media) to measure your marketing efforts. These tools can provide a vast database of how content is performing, who is engaging, and what types of content provoke an interest in the ideal audience's mind.
By studying and analyzing this data, you can identify trends and patterns that can influence your social media marketing strategy. For example, you can see certain types of content performing well (such as patient success stories or educational posts) or that certain times of a day you get more engagement or certain days of the week are optimal for posting. With this information, you can adjust your strategy to maximize the social media ROI.
In addition to tracking metrics, you should monitor social media for any mentions of your brand or services. This can provide valuable feedback on how the public perceives the clinic and alert you to any issues or concerns that need addressing.
About CodeDesign
Codedesign is a digital marketing agency specializing in e-commerce and B2B online marketing. Our digital team utilizes the latest digital marketing tools and strategies to help clients reach their business goals. We offer comprehensive services such as website design, search engine optimization (SEO), content marketing, performance marketing, social media marketing, CRM and marketing automation, email marketing, and more. Our experts create and implement customized digital marketing campaigns to increase website traffic, generate leads, and drive sales. Our expertise in e-commerce and B2B marketing allows us to understand the nuances of the digital marketplace and create effective marketing solutions tailored to their client's needs.
CodeDesign is leading:
- Digital Agency
- Digital Marketing Agency
- Amazon Marketing Agency


Feel free to contact us to see the unprecedented growth of your business.
---