Using Social Media to Reach Senior Living Customers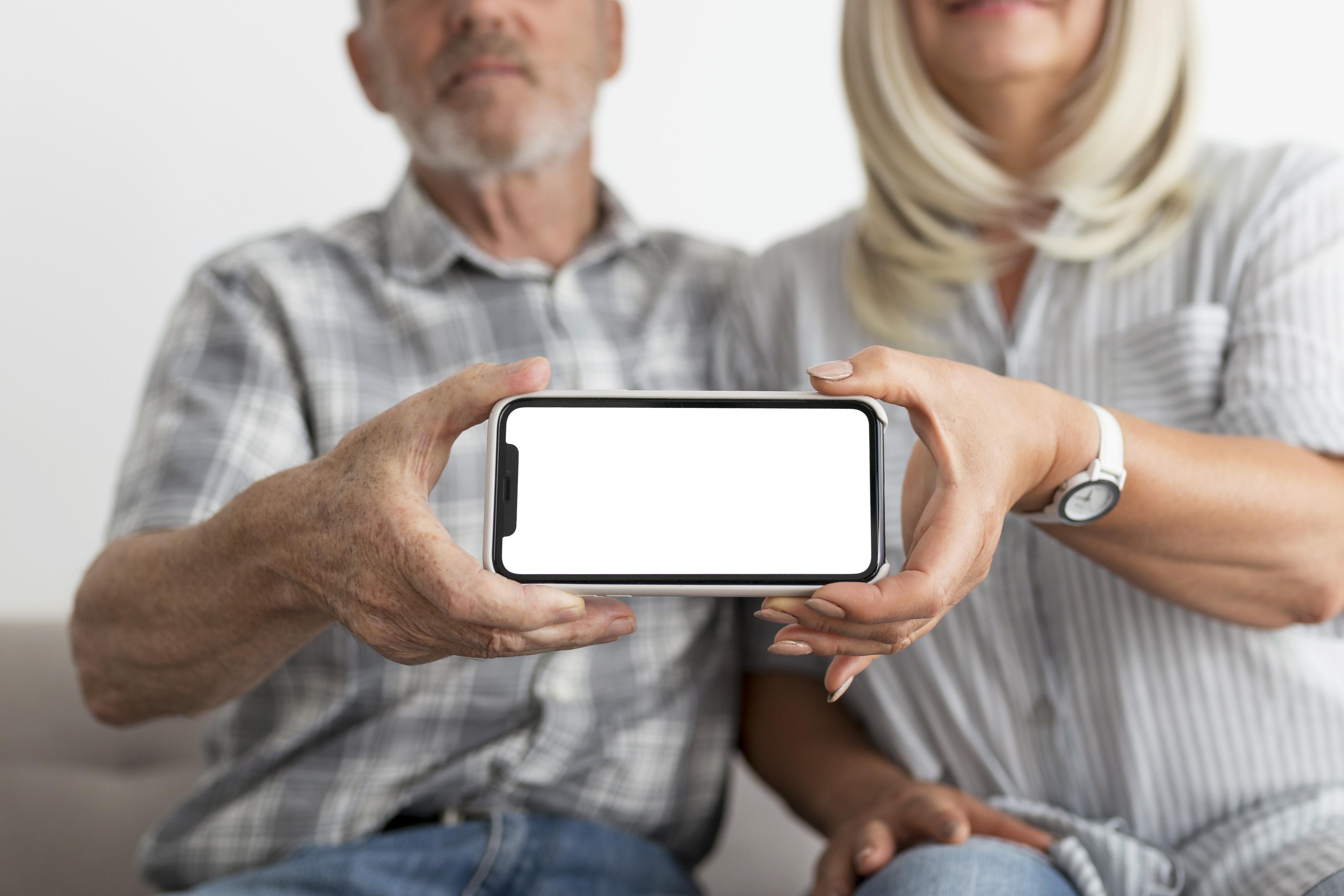 Social Media for Senior Living.
Social media platforms are one of the most effective channels to find and engage with your audience, no matter what niche you belong in. Regardless of this, is it practical for senior living businesses?
On social media, we don't usually see older adults being the protagonists of viral videos or trends, but this doesn't mean that they aren't in there. In fact, according to a Pew Research study, investigators see how the technology use gap between young and older adults has been declining over the last decade. Social media use by elderly adults has grown fourfold since 2010, reaching 45% of 65+ adults frequenting this social media site by 2021.
As we have some experience with the Senior Living business, we often say that when you try to reach customers for this market, you should target their children and nephews. However, besides this, there are other great ways to reach all of these through social media marketing.
So, let's look at the best strategies to reach senior living customers through social media.
Let's get right into it! 
Start creating content for YouTube.
When we talk about social media, we always remember that it is crucial to be on the proper channels - not all of them - and for seniors, YouTube is one of their go-to platforms.
In the Pew Research study, we found that among the sites and apps that participants cited as their preferred one, YouTube is at the top of the list, which is why it has gained popularity among this audience. For people from ages 50-64, the use of this video search engine grew by 70% to 83%. Going to the next age group, those people from 65 and older, their YouTube use increased from 38% to 49%, representing gains of 13 and 11 points for each scenario. 
As we see, this video platform is the top one to engage with your customers, but if you aren't entirely sure about jumping on it, Google gives us exciting insights like:
Videos and YouTube can be excellent methods to reach older audiences. Google states that:
1 in 3 Baby Boomers (the generational name of most of your target audience) uses YouTube to learn about a product or service.

Like other generations, older adults watch TV recaps, highlights, and their favorite shows on YouTube to stay in the know.

68% of Boomers say they watch YouTube videos for their entertainment.
It's understandable why boomers like YouTube more nowadays since regular Tv can get them bored on the same repeats or with tiresome programming, and so, with this platform, they can watch whatever they want with just a click.
The main idea here is to create exciting content for them about your Senior Living community and how they can improve at this place. For this strategy, we have a series of content ideas that are usually the most effective with your audience.
Educative Content.
As we teased, baby boomers use YouTube to learn about a product or service. When we refer to Senior Living, people usually have so many questions, and the idea is to use all these Frequently Asked Questions to create videos that answer all of these. When you deliver professional answers to all of these, people will start perceiving your brand as a valuable source, ultimately persuading them that your senior place is right for them to live in.
Besides this educational video, you can discuss other topics surrounding the senior business and its customer relationship. For example, it is not a secret that probably your users will spend their last years within your community, so it's a good time to talk about any taboo topic about the "death of a loved one" and how to handle it and accept it, as it's a very painful process. The list of topics can go even further, and you can create videos on dementia, Alzheimer or any other that you can throw some lights on. In this case, the best thing to do is to find experts in your industry that know how to give valuable insights on these complex topics.
Testimonials.
Before considering your Senior Living place, customers will look for reviews about it, and the goal is to have as many good testimonials as possible.
Testimonials can be spread along many different sites and channels, for example, on Google My Business or other social media platforms. On these sites outside of YouTube, it's crucial to attend them and either give thanks for any good ones or try to solve negative reviews as soon as possible so the customer can be less upset and even take off or reconsider their bad judgment.
Now, as for YouTube, you should have a category of content where you show real customer reviews about their experience within your facilities and how they felt at home. Videos like this push your customer's decision to take the next step in their journey to your facilities.
Also, you should show videos about your staff and how they treat the guests, so viewers know they will be in good hands once they become a member of your senior community.
Add videos about experiences and events showing how good life can be once they enter your senior house.
YouTube Ads.
Like many platforms, ads are a great tool to reach new audiences with similar preferences, and YouTube ads are an excellent option for your senior business.
Bonus Tip:

Every YouTube video you create can be adapted to other social media platform formats. Depending on the platform, people tend to consume longer videos, like Facebook or LinkedIn, or shorter ones, like Instagram or Twitter. Ultimately, the idea is to include these ideas in your content calendar to take full advantage of all your videos.
Put more focus on Pinterest.
It may be output, as we mention, social media platforms that are outside the three most popular ones, meaning Instagram, Twitter, Facebook and TikTok, but we'll talk about these last two later. Regardless, Pinterest is not usually a platform where most niches focus, but the case is entirely different when talking about senior consumers. 
Pinterest as an app keeps growing, and among its audience, older adults are enjoying more of this platform. According to 2021 stats from Statista, 38% of North American adults over 50 to 64 years old use Pinterest, while 18% are people from 65+. The other platform with considerable affluence for these users is Facebook, with older adults representing 73% to 50% of each age group. So, if you choose the three right platforms for your senior audience, ideally, it would be Facebook, YouTube, and Pinterest in third place. We omit TikTok because, although it's the most popular platform nowadays,  only 3.4% of TikTok users are over 65, so it would be a waste of time and resources for your senior living business.
An excellent option for Pinterest is to create primarily infographics that explain a little bit more about your business and then invite people to visit your website or do any other action you want them to do.
Also, we have recommended creating a blog to engage with your senior Living community. If you are applying this marketing strategy, then Pinterest is the right place to promote these blogs and drive more traffic to your blogs and website. 
Create a community in and outside Social Media Platforms.
Very few industries involve as many emotions as Assisted Living. On the one hand, you have the longing and melancholy of those relatives who leave their loved ones in your senior living home, and on the other hand, there are your guests who miss the same as theirs. Your social networks should be a window so that they can feel closer to their relatives, and that is why you must have a good community management strategy to respond and interact with your followers.
This will generate that your publications in networks have a good engagement since it will be the family members and other followers commenting or liking your publications. This engagement is essential so that the networks' algorithms give your publications more relevance and are not forgotten. Remember to respond to comments in the most pleasant way possible.
On the other hand, it is good to generate a friendly community outside of social networks since this will make your users feel better and a golden source for the content of your networks.
When sponsoring meetings or events with the company of relatives, it is most likely that everyone will want to take photos to remember the moment. If you play your marketing strategy right, you will encourage your users to post these photos on their networks and, at the same time, tag your business in them. What you are promoting, we call user-generated content in digital marketing. We will help you with the visibility of your business to new markets and give you a source of resources at the lowest possible cost.
Introduce a spokesperson who speaks to your audience, an "Older Age Influencer."
This tip may sound absurd initially, but follow us on this recommendation.
You see, influencers are young people who have become highly famous for sharing their experiences and talents with people from demographics close to them. There is a connection between young people and these stars because they share things in common.
Now, the idea of this elderly influencer is not that he starts doing challenges or dancing the latest TikTok choreography; no, we will never recommend something this absurd. Our recommendation goes elsewhere.
Whether within your strategy, you have children, grandchildren or the same seniors who will attend your community, it is best that whoever speaks to them and communicates with them represents their community since they will see themselves reflected in her.
Depending on your age, this person can be yourself or even a group of representatives from your community who are recognized in networks as spokespersons for your place. Thus, you humanize your brand in networks, and in this way, your users do not see it as a place, and that's it, but a place where "add the representative name" and "the other representative" is.
Once you have defined the "influencers" of your community, they can further expand the content and begin to tell the story of your brand, those reasons that lead them to work on what they do and how that makes them feel. Ultimately, all of these factors make your brand look more trustworthy online and differentiate your brand from competitors.
Showcase your property's accessibility
.
Finally, another thing to show on social media is how accessible your community is. 
In social media, you can show how your senior home can suit your customer's needs. For example, if you have a wheelchair ramp and an elevator, put them on highlights or posts, as these commodities are essential for older people who can't use stairs. Add another content category for your social media where you get details of any exceptional amenities, inclusions or limitations so people are clear from the beginning of where they'll live and how their experience could be. Even recording a video tour of your home can be a great option to get people into the experience.
Another part of making your old living house more accessible to older audiences is by creating a leasing process that is stress-free and seamless. While we can think that older people don't like digital methods, the reality is that it can make them more convenient for them. For example, with property management software programs, you can use features like document management and online leasing to minimize the number of bureaucratic steps to enter your community. You can also add online payment methods to facilitate more processes for seniors.
Final thoughts.
Even though seniors are not the most abundant users within social networks, that does not mean you cannot attract them; you simply need the right strategy to achieve it.
Escaping from social networks is practically impossible today, and part of this fever for these platforms can be seen in the growing adoption and use of them by the elderly, who cannot resist the fun and amount of exciting content that they can get into them.
The idea is to define well those networks you will use to get them, then exalt your values as a senior living house, your good intention to guide them to a better place and show all the good things your business has to offer.
At Codedesign, we have years of experience helping all kinds of businesses to get their audience and keep them engaged with effective digital marketing strategies. If you want us to help you with your senior living business, contact us to help you with your specific case.
About CodeDesign
Codedesign is a digital marketing agency specializing in e-commerce and B2B online marketing. Our digital team utilizes the latest digital marketing tools and strategies to help clients reach their business goals. We offer comprehensive services such as website design, search engine optimization (SEO), content marketing, performance marketing, social media marketing, CRM and marketing automation, email marketing, and more. Our experts create and implement customized digital marketing campaigns to increase website traffic, generate leads, and drive sales. Our expertise in e-commerce and B2B marketing allows us to understand the nuances of the digital marketplace and create effective marketing solutions tailored to their client's needs.
CodeDesign is leading:
- Digital Agency
- Digital Marketing Agency
- Amazon Marketing Agency


Feel free to contact us to see the unprecedented growth of your business. Also, download our free digital marketing plan to see how it helps you optimize your marketing and operations.
---