12 Red Flags to watch out for when hiring a Digital Marketing Agency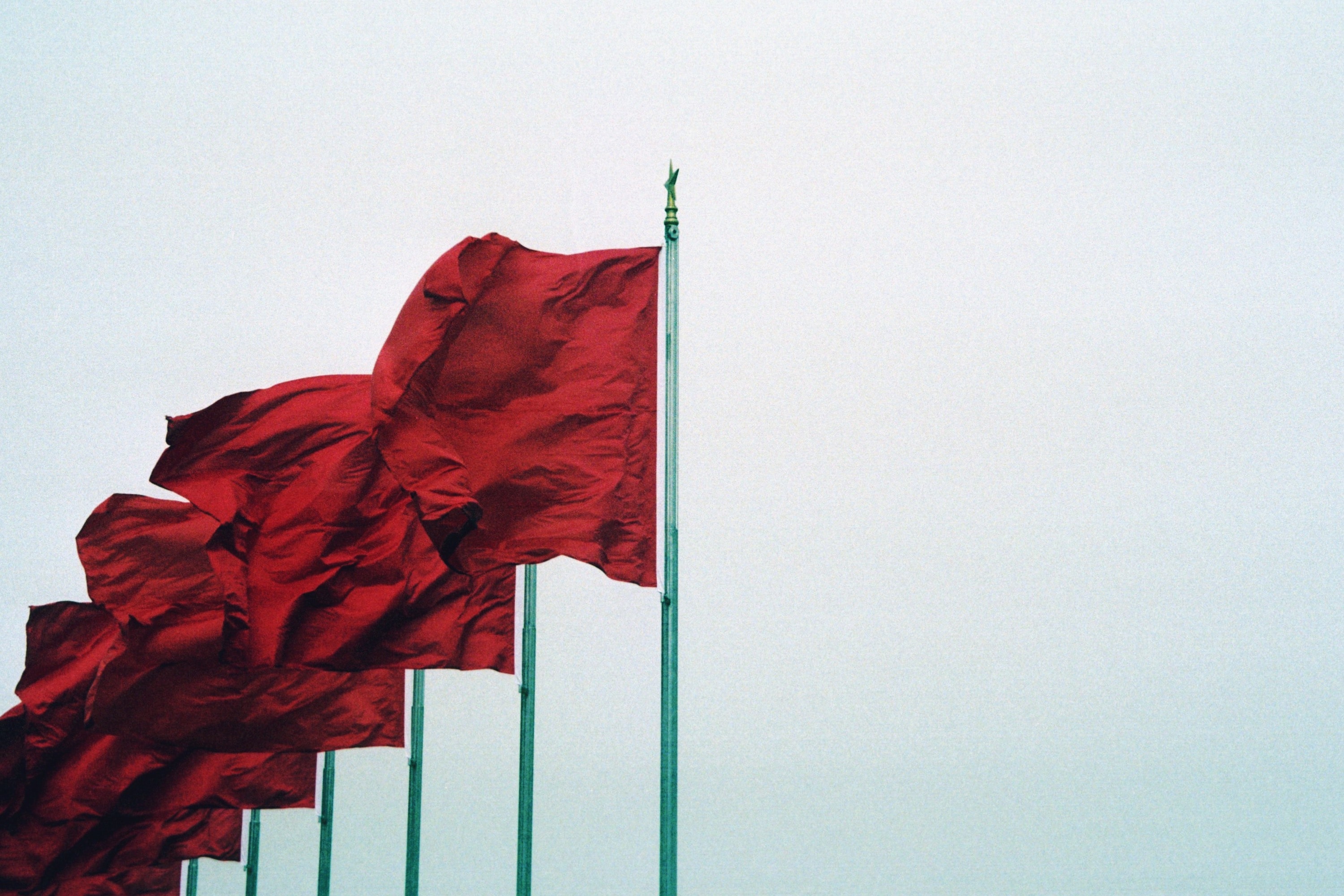 Digital Marketing Red Flags.
A digital marketing agency is a very profitable business, so much so that according to information from the AskCody portal, digital marketing agencies can earn up to a net profit margin of 20 to 40%, far exceeding the 6 to 10% of traditional marketing agencies.
However, when a type of business becomes popular, the stampede of "entrepreneurs" who join a so-called fashion begins to multiply, generating thousands of agencies with people who are there only for your money and not because they are passionate about the business and possess all the knowledge about it.
Digital marketing is a complete discipline. Managing it well requires meticulous and extensive work to know all the possible strategies, which ones are best suited to each business and, above all, keep up to date with the dizzying evolution this area is experiencing each month and after year.
On the internet, there are hundreds of scammers or amateurs who, with the help of rather vague persuasion techniques or manipulative speeches, manage to swindle your business and leave it in the hands of people unable to take your business to digital success. These types of agencies are a walking red flag, and although this term is more used in dating to describe behaviours that should represent an alarm for you, in the business world, these red flags also show up.
Your business is a precious asset, and it cannot fall into the hands of scammers. Therefore, this article, we help you identify all those red flags that should alert you when working with a digital marketing agency.
So are you ready to have a foolproof red flag detector? If so, let's unmask them!
CodeDesign is a leading digital marketing agency ranked #1 in Lisbon, Portugal. You could work with us to accelerate your business growth.
They want you to "Go Viral."
It is ironic how popular "being viral" has become after going through a health crisis like COVID. Although this trend has catapulted countless influencers or companies to fame, this event may not suit your business.
So when the pitch of this marketing agency is that they will make you go viral, be it trending on TikTok or posting videos on YouTube, this is a notorious sign to decline this agency's offer.
First and foremost, there is no concrete plan to go viral; this is a matter of situations and a push of luck. Millions of companies have tried to grab the fame of memes or events to go viral, but when users see this inorganic content, they see it as in bad taste, or rather, it causes them to cringe.
As a brand, you can't expect to generate brand awareness from viral marketing attempts. It's not feasible.
Instead, an excellent digital marketing company will suggest you experiment with all kinds of content that suit your brand and audience. If the content is genuine and connects with your followers' feelings, you can increase your chances of going viral.
And it is that an overwhelming reality of viral marketing is that it is useless to go viral if that virality spreads to audiences that have no interest in your product. If your campaign goes viral because of its humour but generates no purchases, your brand awareness will become a good joke but not an effective campaign.
You can expand your reach, or virality, by using ADs to see how the masses react to your content.
If you want complete information on Viral Marketing, check out this article now!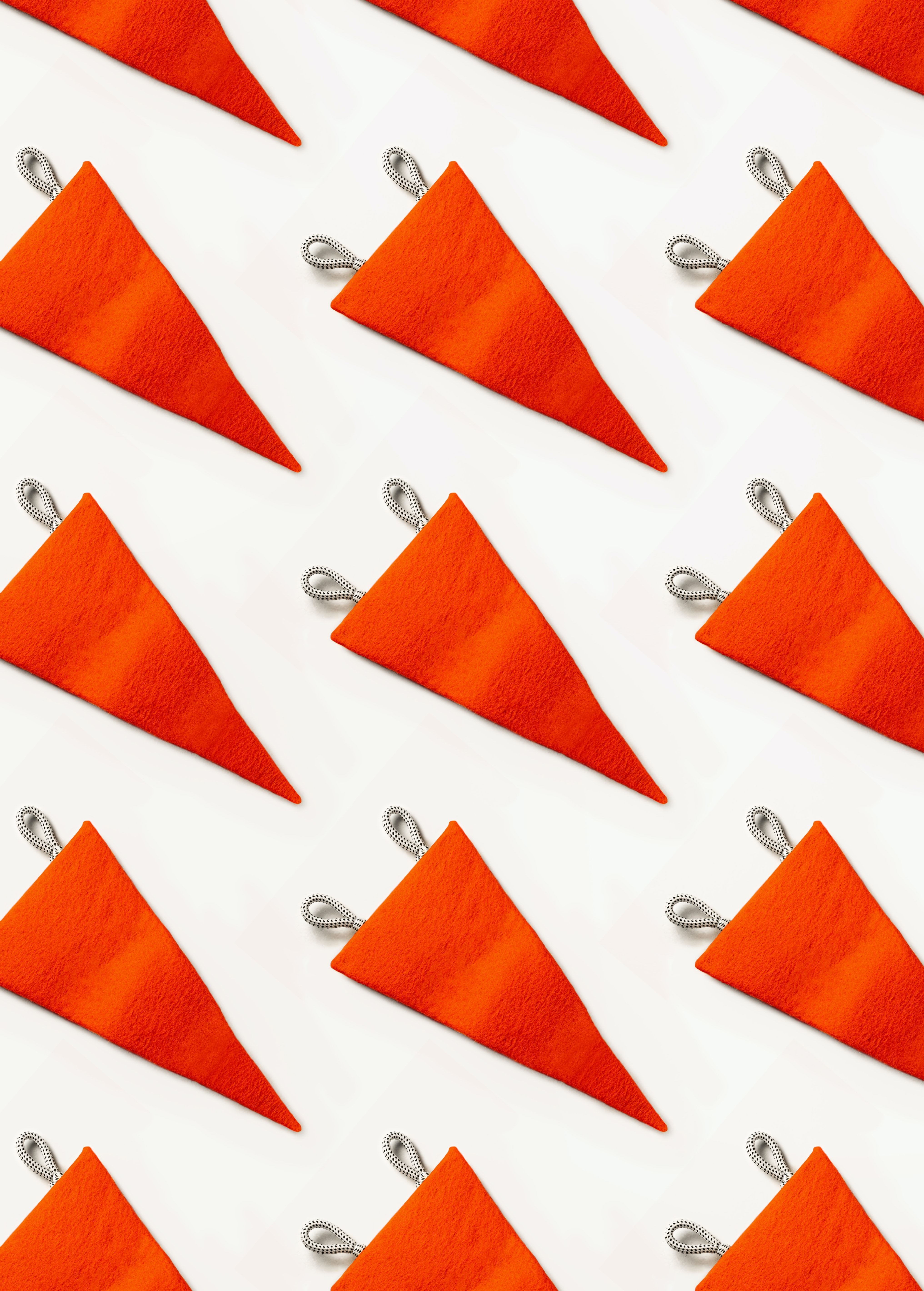 Red Flags.
They promise you they'll get Specific Results.
An agency that claims to get you X amount of followers or increase your sales by a super specific percentage is ripping you off. Let us explain.
Marketing, in general, is a "game" of trying and seeing how it turns out. It's like soccer. Regardless of the percentages of who has the most ball or the best players, you can only see and analyze the concrete results at the end of the game and, as any good team would do, make the necessary changes for a most effective strategy.
That is why you should not trust too much an agency that promises you results that are quantified and specific since any marketing expert knows that this does not depend 100% on them.
Instead, you should put your trust in an agency that is crystal clear about your budget and will go through with it so you can get accurate results that take your business to the next level.
In the same way, a reliable agency will give you detailed information about any leak that may occur, the possible reason for it and how they'll fix it.
Reactive decision-making with not enough data.
Getting carried away by our emotions is a severe mistake, not only in marketing but in life.
An agency that makes drastic changes as soon as a green number turns red is not seeing the complete picture of what is happening and will do more harm than anything else.
As methods become more dependent on automation and machine learning, making spontaneous changes stuns the algorithm, which impedes its ability to learn for future strategies.
A good agency should look at the current plan with its deadlines and see what effects those changes could have in the long term or even what they could do if nothing changes after that.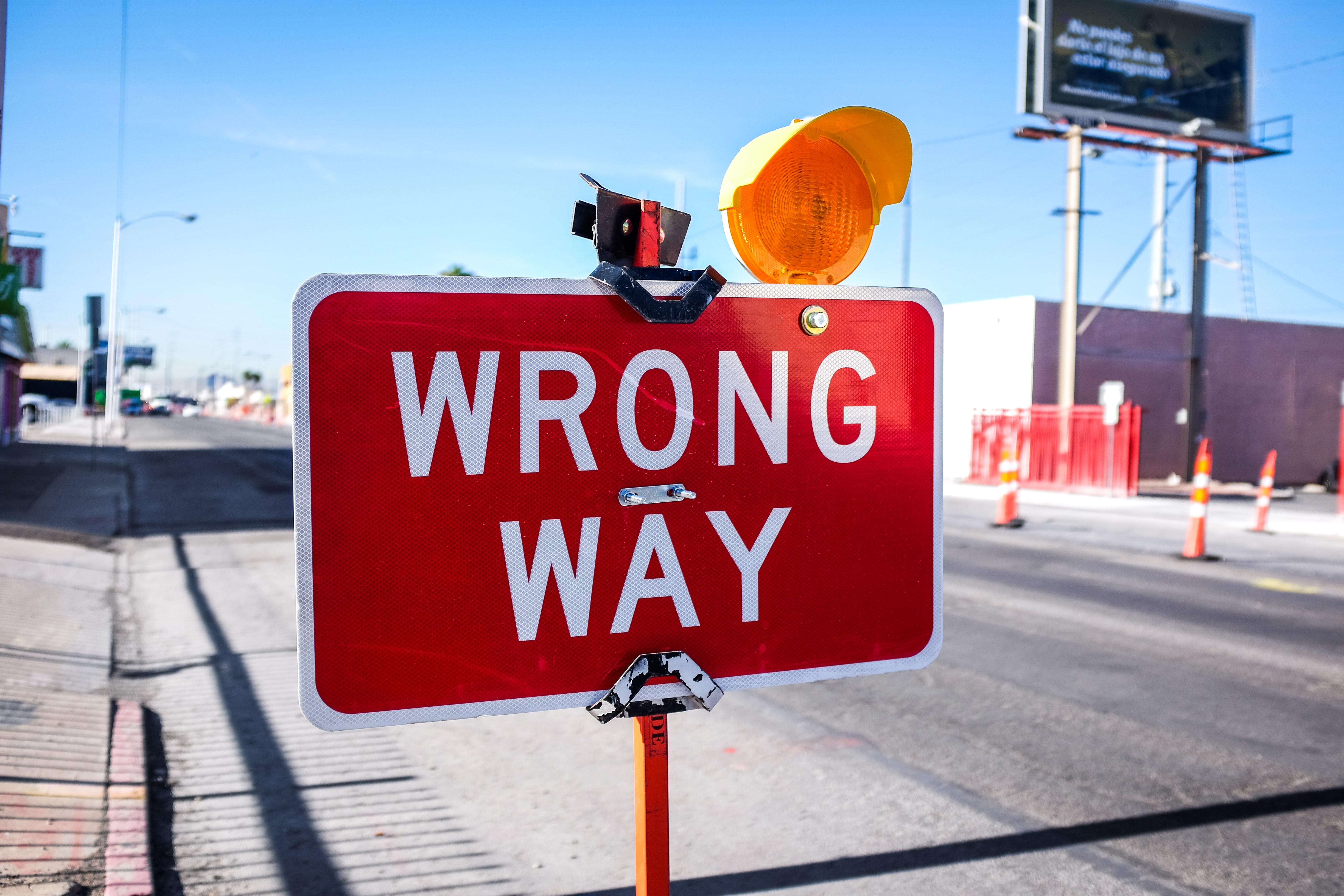 Digital Marketing.
The agency doesn't ask about your challenges, only sell their services.
Digital marketing services cover a broad spectrum of different goals for specific purposes. Some agencies are only specified in SEO, while others are in website design.
When you go to any of these agencies with a limited number of services, they will tell you that the root of your problem is precisely the service they offer. If you are not informed enough to evade them, you may invest in something that your business is already good at,
This part is where you, as the owner, can arm yourself with knowledge and investigate why you are requesting the agency and what service can solve that.
The good thing is to know the agency beforehand to find out if they have a range of services that can help you. For this, it is good to look at their case studies and verify their effectiveness with different clients and in which services they have experience.
Their price is "Too Low."
Saving money is necessary. We can all stress out when we spend too much; however, remember that a digital marketing agency is a long-term investment and that if you choose the right one, the return on investment will be much more than you expect.
An agency with affordable prices may seem attractive at first glance, but deep down, we can compare it to a pair of imitation shoes. These will be comfortable, perhaps useful, but after a year of use, the most likely thing is that they will no longer serve. Instead, spending on a pair of Nike or Adidas will be worth it when they last you for years.
The idea is to get something that suits your budget and is of good quality.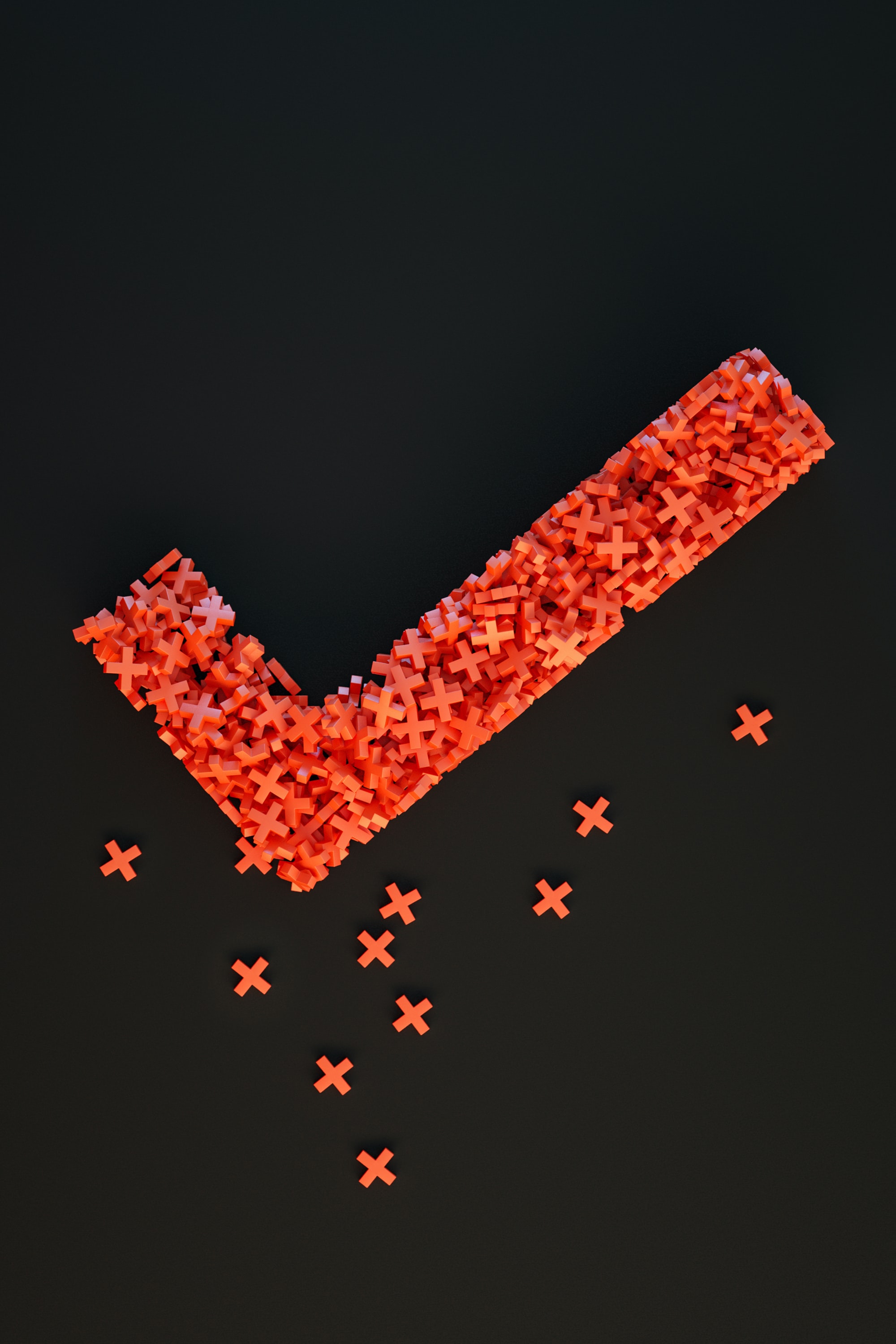 Red Flags in Marketing Agencies.

The digital marketing agency hasn't worked with clients in your industry.
According to each industry, the needs and strategies will change. We already know that.
Not all agencies will be familiar with your niche, even though some are only tied to one, and that's it.
The philosophy behind marketing is that everything can be sold with the right strategy. Even so, it's better to look for someone with experience in your area to give you more confidence.
Therefore, before hiring the agency, check with whom they have worked and that you like how they have handled things.
Here we show you success stories with different industries with which we have worked:
Slow Response Time.
Since the arrival of "check reads" in Instagram or WhatsApp chats, we've all submerged in the anxiety of being read or not answered.
It's frustrating when our partners, friends or family do it to us, but to do it to you, an agency for which you paid a good amount of money? Wow, that's hurtful!
Prompt and concise responses are essential in the customer service of any agency and, above all, the engine for efficient communication between client and agency. Good communication and understanding will be the basis of a good business relationship and allow you to trust your agency more.
As usual, the agency may be somewhat busy and may not respond to you in 30 minutes or perhaps several hours, but from there, leaving you on hold for more than two days is a flagged network that you should attend to as soon as possible.
Even with the implementation of chatbots, slow responses shouldn't be a problem for a well-prepared agency.
Slow Response Time.
Poor Client Retention.
We can best exemplify this flag network with married life or dating, as the case may be.
What impression, conscious or unconscious, do those people who have had more than five divorces or who can't hold on to a relationship for more than several months give us?
Well, at first thought, we can conclude that this person isn't straightforward to deal with and that this person may be problematic. Be careful; maybe we're wrong; we aren't the ones to judge other people's relationships.
But, if we're talking about an agency that doesn't have good customer retention, this is a big red flag in our faces.
As a business, you can't look with confidence at those agencies that jump from client to client, leaving others behind, or have dropped their number of clients. In most cases, intuition tells us that this agency isn't very efficient in what it does, so it's better to turn down their offering kindly.
They don't use their own services.
An SEO agency with which your website is on the second page of google search? Ummm, that's suspicious. If the company cannot even justify the service's effectiveness is not the best for making business alliances. Businesses must be consistent with what we offer, and its quality is such that we even use our services ourselves.
They're all about the Numbers Game.
We're all usually impressed when we see companies that exceed 500K followers or reach a million. We think that they are already super successful by having that amount, but this may be a better indicator for an influencer than for a company.
Look, quantity doesn't equal quality.
For example, you can be an eCommerce with 500K followers, but with minimal conversions, to one of 2,000 but with 10% of your customers making purchases.
Which is more successful? Well, the one with the best engagement and relationship with its customers.
Social media agencies will sell the idea that they'll get a considerable amount of followers, but as numbers grow and you spend more, you don't perceive any increase in your ROI.
When looking for a digital partner, you want one that can ignite results that impact your business. So, when hiring a social media agency, try to ask these questions: 
What's their engagement plan for followers?

What are their Key Performance Highlights, and how do they reflect in the strategy?
Once you find a satisfactory answer, you know it is the right agency for you!
Conclusion.
An excellent digital marketing agency's job will always be to highlight all those things you don't know about our area of work. However, being well informed as a client about the possible scams they can offer you is the best protection for your business and, above all, the best tool to choose who will represent you regarding how you sell yourself on the internet.
At Codedesign, we have years of experience offering professional services to a wide range of businesses. If you are looking for a red flag-free agency, contact us to give you a safe and efficient service!
About CodeDesign
Codedesign is a digital marketing agency specializing in e-commerce and B2B online marketing. Our digital team utilizes the latest digital marketing tools and strategies to help clients reach their business goals. We offer comprehensive services such as website design, search engine optimization (SEO), content marketing, performance marketing, social media marketing, CRM and marketing automation, email marketing, and more. Our experts create and implement customized digital marketing campaigns to increase website traffic, generate leads, and drive sales. Our expertise in e-commerce and B2B marketing allows us to understand the nuances of the digital marketplace and create effective marketing solutions tailored to their client's needs.
CodeDesign is leading:
- Digital Agency
- Digital Marketing Agency
- Amazon Marketing Agency


Feel free to contact us to see the unprecedented growth of your business.
---