The challenge
The Teka Group is a multinational company founded in Germany in 1924 and engaged in the manufacture and commercialization of kitchen products. It specializes in sinks, exhaust hoods, hobs and ovens. The group has 14 factories in Europe, America and Asia and commercializes its products in 116 countries. The company has a workforce of 4,700 employees worldwide. Its products range from sinks and taps to ovens, induction hobs, extractor hoods and washing machines, among other electrical appliances.
Along the costumer journey our goal was to influence and increase brand awareness for kitchen products and increase direct sales on third party partner websites, e-retailers and direct sales. 
Teka introduce its new position and new slogan, "Cook the way to life". The company has undertaken the largest advertising campaign ever done in Teka's history, with a short film directed by Goya awards nominee Marina Seresesky, and with music from Glenn James Hansard – Academy Award winner for best original song in a film. 
Data behind the success
Considering we did not have a lot of organic traffic to start from, we've replicated the costumer journey using paid traffic. That would allow us to jump a few steps and gather information sooner. 
Paid traffic was the channel responsible for the largest share of visits to the website between, with around 50% of total hits coming from Google Universe paid campaigns and 10.7% from Facebook and Instagram paid campaigns (about 2/ 3 of the total, all together).
The channels that followed were Direct, with 20.1% of sessions, and Organic, with 8.3%. Once again, these data reveal the importance of paid campaigns in Teka's digital performance.
The New Positioning campaign on YouTube generated with more than 1 million views of the videos, at a view rate of 30.65%. 16.14% of users watched the video in full. The total impressions of this campaign exceeded 3 million, having generated approximately 50 thousand visits over its duration, and a 3% conversion rate. 
On Facebook, the New Positioning campaign generated around 38 thousand impressions, generating a total of 27,600 clicks (thus surpassing by far the estimates initially defined).
We knew we could generate traffic but we needed to keep it steady with a deep SEO strategy. Using the information generated from the campaigns made it possible to draw a content and optimization strategy. Using the campaign information, advanced segmentation, remarketing and content depth analysis we were able to design an SEO strategy that had deep impact on the website structure. 
The results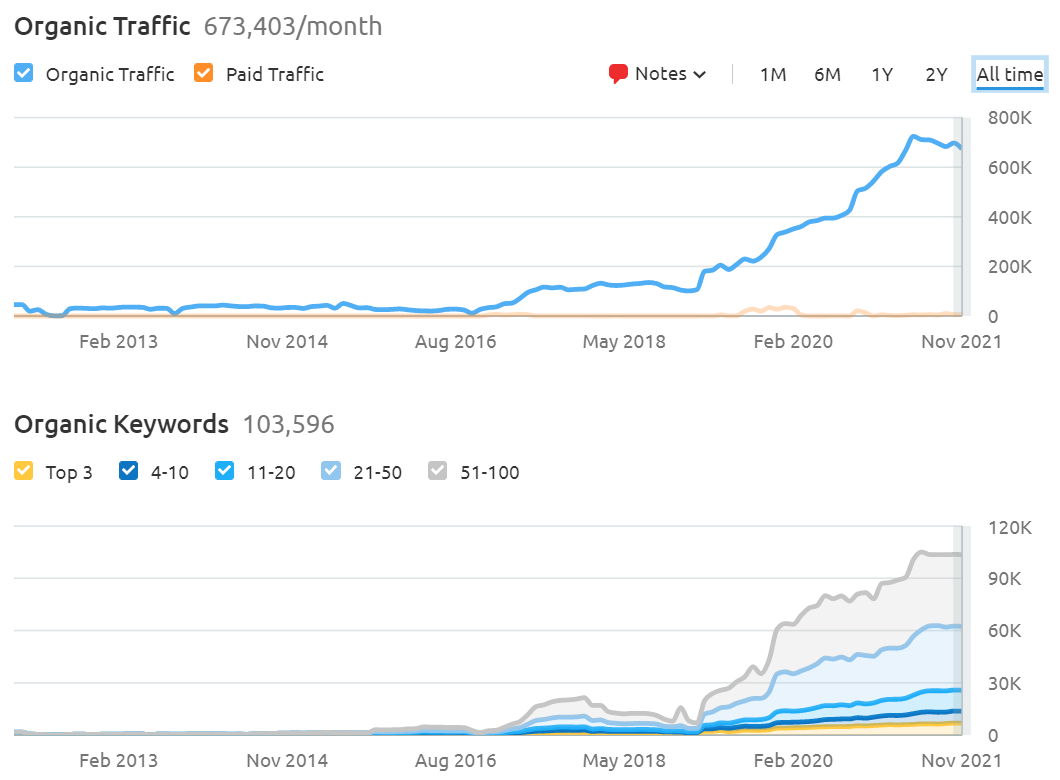 With our SEO strategy, using data gathered from the paid media funnel, and a new website information structure organic traffic stabilized and in constant growth. Based on A/B testing and deep understanding of the costumer jour

Tools we've used
Google Analytics

Power BI

Search Engine Optimization for all content 

Google Ads 
Facebook Ads 
Instagram Ads  
GTM

Google Data Studio 

SEM Rush 
Ahrefs
Let the numbers speak for themselves
Here are a few numbers (after 12 months of work).
190% increase in Website Traffic (Y/Y)

148% increase in new users and 21% increase in the conversion rate. 

Average session duration increased by 310% after A/B testing (indicator of traffic quality)

Request for contacts increased by 248%

Newsletter subscription increased by 27%

We decreased the CPA by 40% 
Codedesign is a leading digital agency. Feel free to contact us with any queries.
---