The Power of The Blog: Why is blogging essential for your digital business?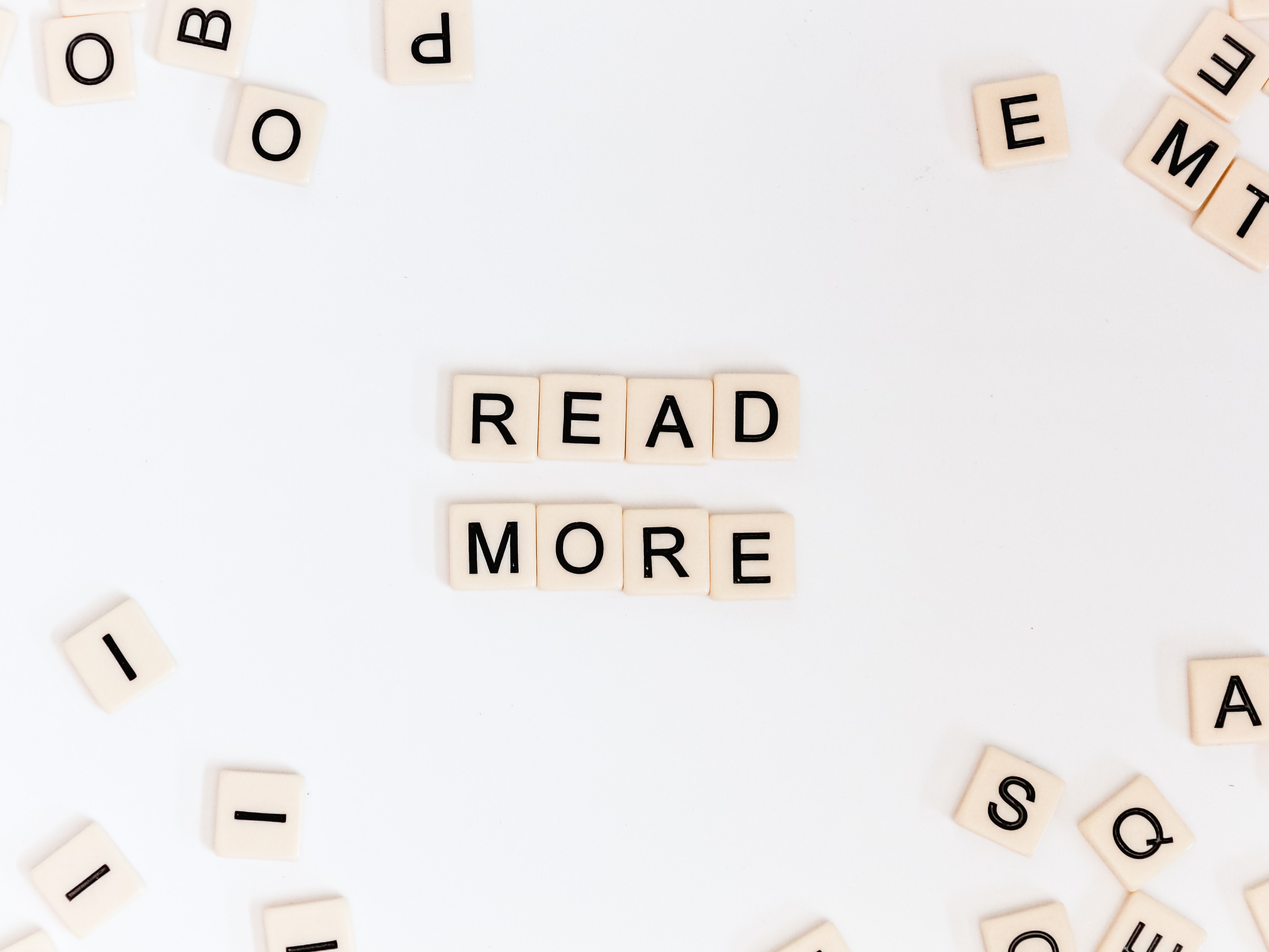 Source: Unsplash.
A blog talking about the importance of blogging, is it redundant? Maybe, but what isn't redundant is that this content you are reading is essential for your business, and we'll tell you why?
See, blogs are a golden mine for your business. A multi-purpose content strategy can drive sales and make your company an authority in your niche.  You could work with us CodeDesign, the leading digital marketing agency.
The best part of it? It has almost no cost, being more accessible than recording a full video or paying for ads on social media.
According to DemandMetric, 60% percent of consumers like reading relevant content written by brands, 82% feel more optimistic about a company after viewing an article that could solve their questions, and 70% would instead learn about a company through articles than an advert.
In the words of the First Side Guide, we can define it as:
A blog is an online journal or informational website displaying information in reverse chronological order, with the latest posts appearing first, at the top. It is a platform where a writer or a group of writers share their views on an individual subject.
So in this article, we'll try to explain all of ¨the power¨ behind blogging and how starting one for your business could benefit your digital brand in multiple ways. Besides, we´ll give you extra information on what are the most popular blog niches.
Ready to learn some more?
Keep scrolling!
Boost your SEO 
Anything written within your web page helps you with SEO. However, that information remains static and does not enrich the number of keywords that appear within your domain every day. That is why blogs are an excellent idea to start boosting your SEO. However, like everything that has to do with organic processes, this will be long and give long-term results, but it will be worth it, believe us.
SEO, along with the search engine algorithm, works in mysterious ways. Maybe a blog you published about mobile marketing did not have much traffic at the time, but it turns out that today it has become a viral trend, and now everyone is looking for articles of this type.
It is when you sigh with pride, and you know that you have your back covered because quite some time ago, you took it upon yourself to write about this, and the results will arrive without any problem.
Like many things, the creation of constant content gives you more incredible notoriety with the algorithm bots since they will be aware of what you constantly produce.
In an article from Comalytics, we found that websites with blogs have 434% more indexed pages and 97% more indexed links than competitors, and even their writers admit that this practice is beneficial for E-commerce.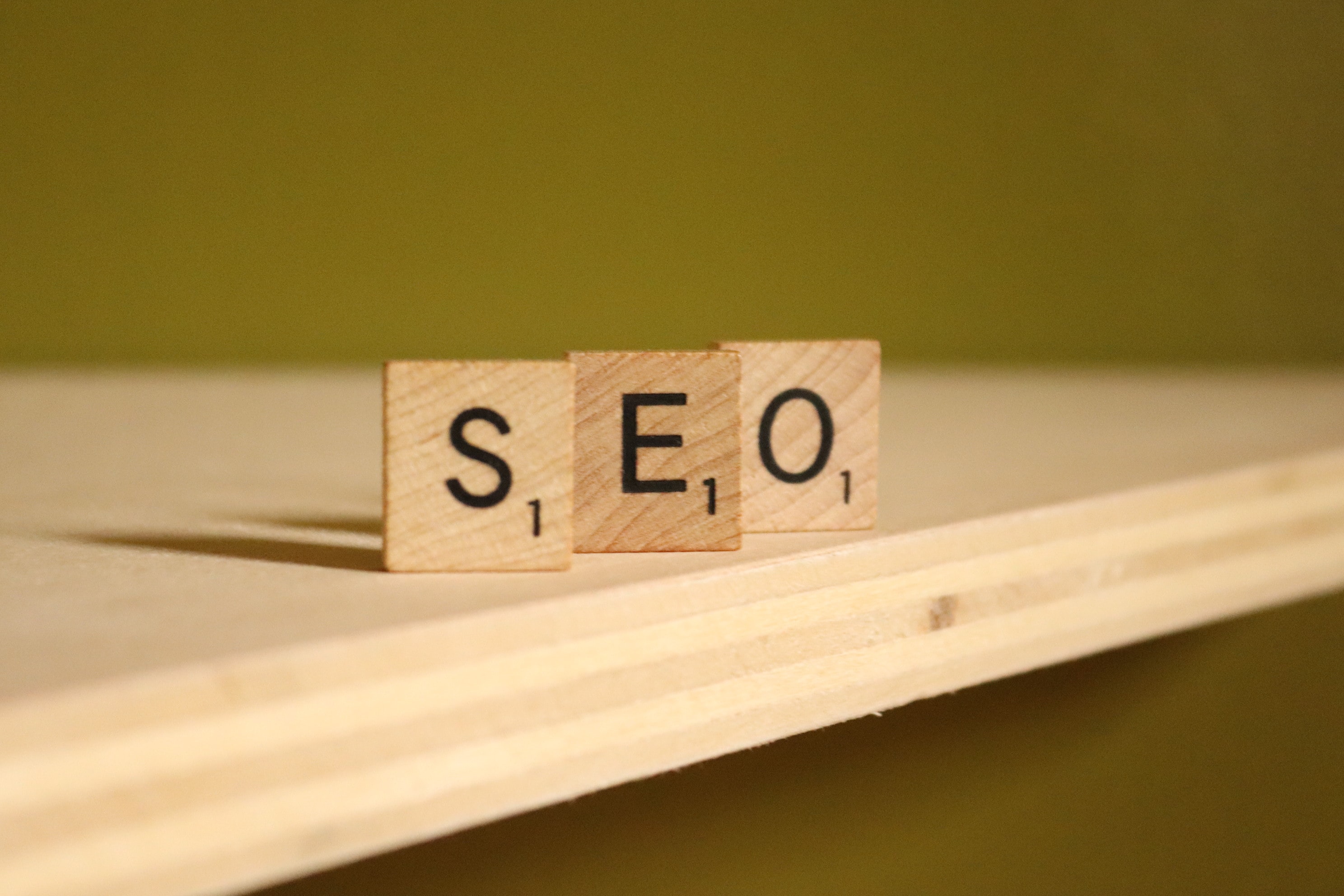 Source: Unsplash.
Turn Website Traffic to More Leads
As more people start reading your blogs, your chances of converting those readers into new leads for your company increase. And it is that the idea with your blogs is that they add value to the lives of your consumers, remove doubts that only your knowledge as a company could help.
For this to be more effective, do not forget to place CTAs at the end or beginning of your posts so that once your readers engage with your content, they have an easy and fast way to contact you to be aware of all your news. Read this guide on how to improve website traffic and get relevant customers.
Establish yourself as an expert 
We connect this point with the previous one: once people start coming to your blog to answer their simple questions, you become an authority in your niche. When you become a reference within your place, the traffic and notoriety for the search engines will increase.
But wait, there is more!
Hasn't it happened to you that when you see a person dominate the topics of his niche, you immediately want more information, or better yet, hire them to attend to you personally? This is a direct benefit of that authority because when you show that your company is good at it, more people will want your help to level up.
The niches for writing blogs are endless, and although later we will talk about the most popular blogs, you should know that no matter what your area of expertise is, there will always be a market waiting to read all your wisdom in your blogs.
Are you a person who knows about real estate? Start your blog about it and answer all these complex unknowns for ordinary beings, such as what is a mortgage? Where are the neighborhoods to get a better home? And how many more ideas come to your mind.
Your blog must:
Answer people´s most asked questions
Show what makes your services or business unique
Teach them a part of what you know, but let them, with a bit of doubt, ask for more of your business *wink* *wink*
We mean by this point that your blog should give valuable information, but it should leave the door open for consumers to want to learn more by hiring your services.
You can't leave them all the information quickly because they probably won't buy.
It´s a little taste of it, not the entire cake.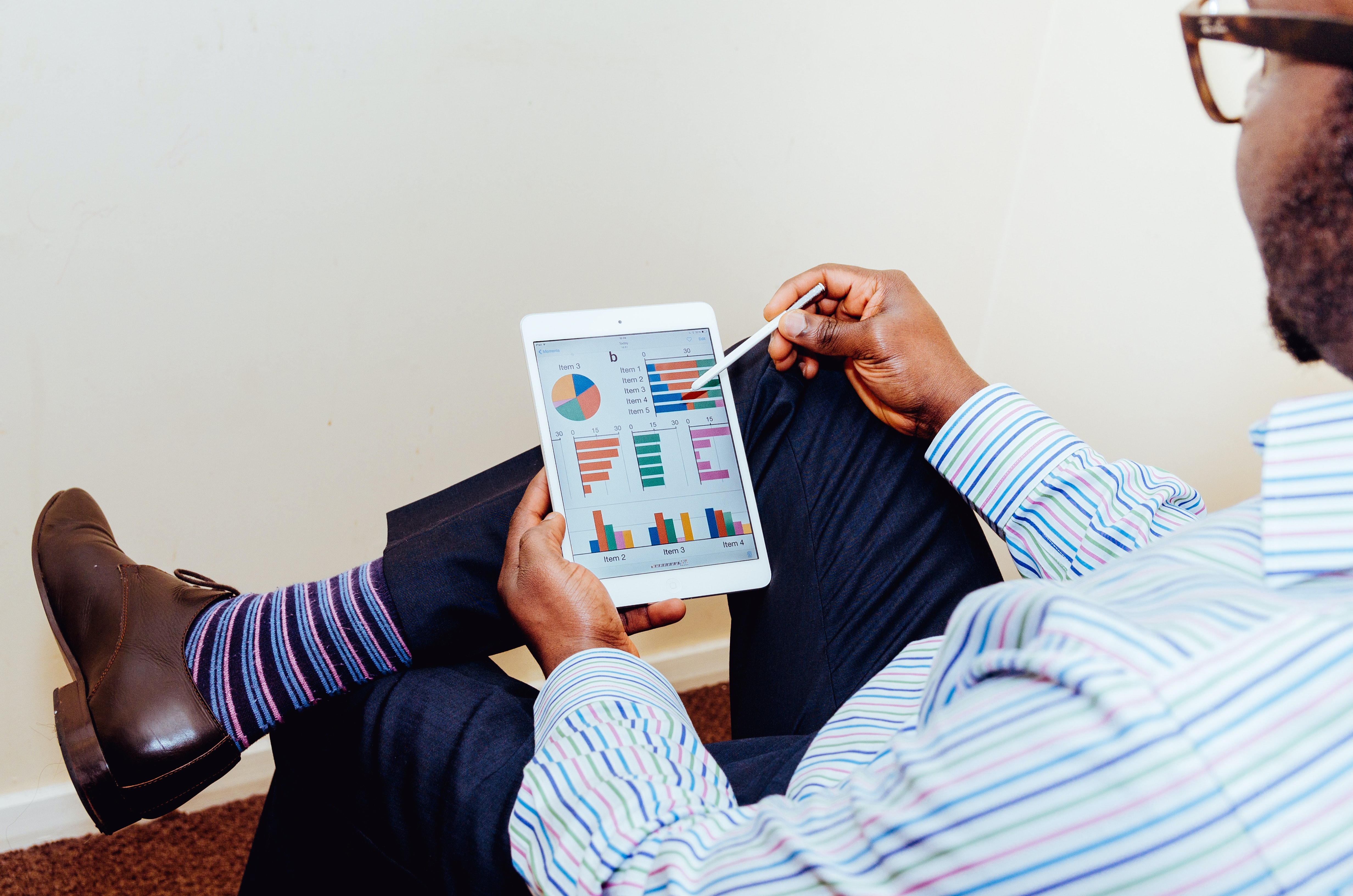 Source: Unsplash.
Generates long term results
A blog is a long-term investment. When publishing an article, it may not have any repercussion on your sales funnel or your sales, but after five months, someone can read it and want to hire your services.
Suppose this article on ¨How can a foreigner start a company in Singapore?¨ did not have such a broad reach. However, after four months, a foreigner in Singapore has read our article and wanted to hire our services right away, all with the lowest possible investment.
The wonder of writing on such diverse topics within a blog is that you leave those long-term investments there, and when the right person reads it, they will contact you without hesitation.
If you are interested in Singapore and want to learn about the new marketing hub, check out these articles:
If your readers get value in your blogs, they will be more open to subscribing to your email list since they will be able to receive updates and newsletters so as not to miss new information about your business. In the long run, this builds a loyal base of followers since they will have a reminder of what your company is doing without having to search for you.
Source: Unsplash.
Develop new sales funnels 
If your readers genuinely like your blogs, they'll be more open to subscribing to your email list since they will be able to receive updates and newsletters and not miss new information about your business. In the long run, this builds a loyal base of followers since they will have a reminder of what your company is doing without having to search for you. Read how meme marketing is used to grasp audience's attention. How can you use QR codes for your digital marketing campaign?
Create an endless supply of sharable content for other platforms
Blog posts are your best source of content for all the channels you're on. A good blog can become an infographic for Pinterest or the script for a YouTube video, the options are countless, and you will never run out of ideas when planning your post calendar.
Social networks are beasts that demand content almost daily if you want to stay relevant, and as long as your community or copywriter team has a calendar full of exciting pieces, at some point, new ideas won't come to their heads.
Using your blog posts as content pieces is excellent for achieving all of the benefits we mentioned above and taking advantage of the full range of creations you have on your brand. Remember, the idea is to work smarter, not harder!
Some ideas you can do with your blogs are:
Pack your articles as catchy quotes, multimedia and remark the most critical insights
Sharing your entire blog on social media
Sending blogs to your leads when the information can help them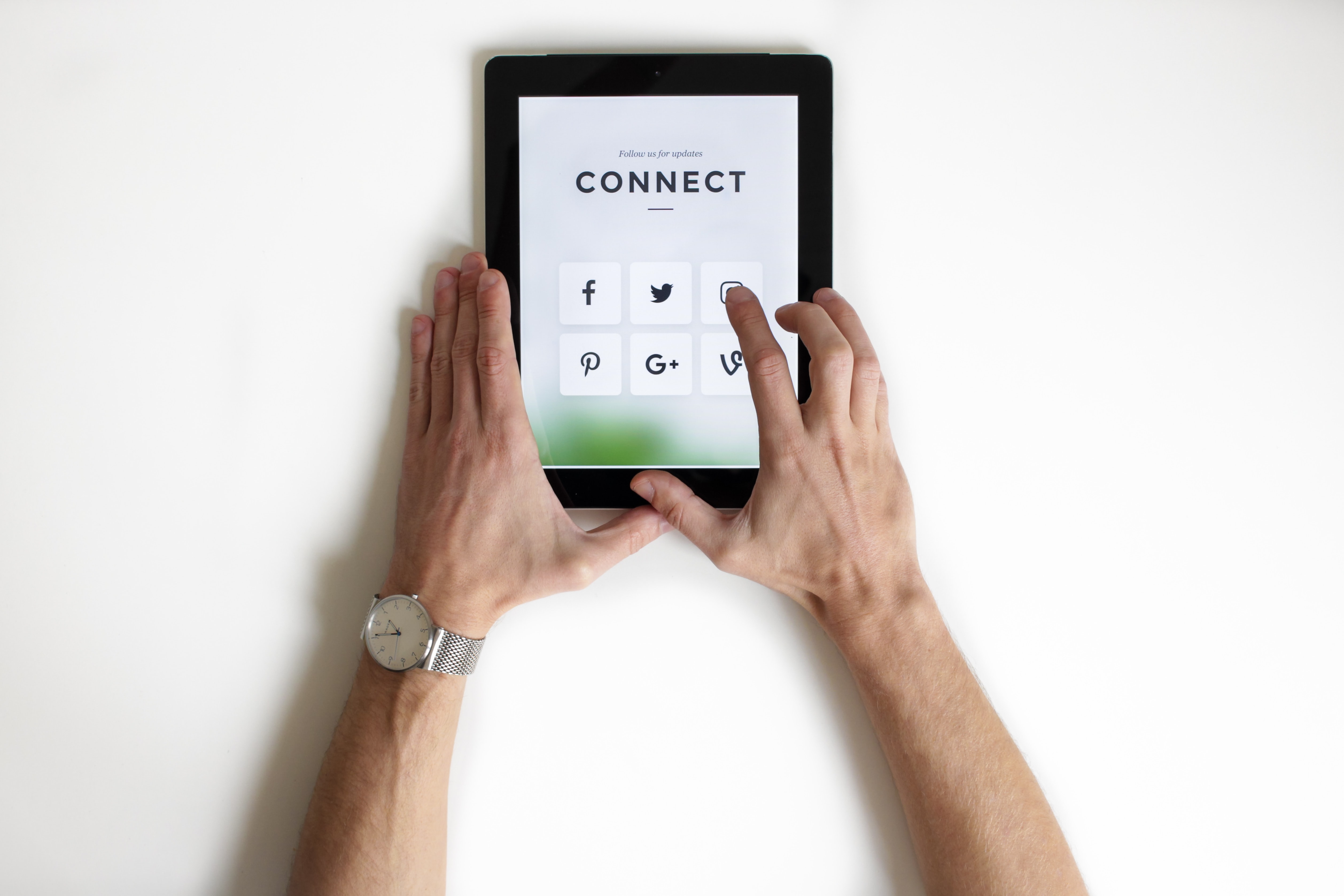 Source: Unsplash.
Develop Your Brand's Voice
Your brand voice is the complete identity of your brand, and if you have it clear, you'll develop it more with your blogs. The idea with a brand voice is that your customers can differentiate your brand from others on the way your brand expresses itself, and through blogging, you can practice more to train it and establish it more solidly.
More critical of this is that a good brand voice can help you increase your revenue by 33%, according to a study by Lucidpress.
So, you have to look at every post as an opportunity to communicate with your customers, reinforce your messaging strategy, and build trust with them. 
Sharing news of your brand is another great way to use blogs, so why don't you check out our latest accomplishment where ¨Codedesign obtained positive feedback on B2B platform Clutch¨ and then come back to finish this article.
When we share our accomplishments with our readers, it helps us build a stronger connection with them, which will become more loyal to our brand.
If you want a complete guide on creating your brand voice, click right here!
Which are the most popular type of blogs?
Now that we talked about the benefits and, of course, the power of blogging, we'll mention all the niches where this type of content is in high demand. In an article from Themeisle, we find that the top 6 most profitable blog niches are:
Digital Marketing
Blogging and making money online
Health and Fitness
Personal finance and advertising
Recipes and food
Self-development and care
Even so, if your niche is not on this quoted list, you should know that there is a clear rule in marketing, and that is: There is a market for all types of people!
Whether we are talking about auto mechanics or video games, no matter how specific or exclusive your niche, if you have a business within these areas and have plenty of knowledge, start sharing it through your blogs.
Since digital marketing is the most trending, at Codedesign, we cover as many aspects of the niche as we dominate, ranging from SEO, email marketing, and Amazon to current trends such as the metaverse. If you want to know much more than what we offer, check our thoughts and fill your mind with valuable information for your professional development.
Final Thoughts!
Writing articles is valuable even in the digital age since with just one Google search, you can get unlimited answers to all your unknowns. However, with so many people talking about the same topic, there may be several misunderstandings or people who are not explaining things well. That is where you can take advantage of sharing your authentic and proven knowledge within your niche.
When your content is in demand, the search engines will not hesitate to place you high in the SERPs since, beyond the investment you can put in ads or secured positions within search engine searches, your traffic to your website will speak for itself. You'll raise your SEO game a notch.
Perhaps the most beautiful thing about blogs is that you can achieve an increase in your sales or leads with less investment since a reader pleased with your content will not hesitate to contact you or become a brand to turn to in times of doubt.
At Codedesign we are pleased to have a great team that focuses on all areas of digital marketing, and if you are looking to start your blog, you can contact us to advise you on your process. Contact us to push your sales to a new level and acquire more customers.
---