"Digital Space in Singapore: Everything you need to know in 2022"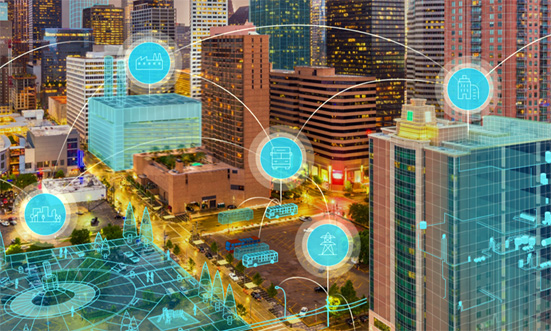 Digital Space in Singapore
Singapore has become a growing industrial hub, thanks to the value-added manufacturing in electronics and precision engineering, followed by the information and communication industries in the service sector. Also, Singapore is often regarded as the Silicon Valley of marketing as it has a robust infrastructure, multiculturalism tech ecosystem, government support, and ease of doing business.
As Asia appears to be one of the world's fastest-growing regions and the best to invest in growth, it becomes a no-brainer why many multinational companies have shifted their attention here. Singapore has successfully utilized this opportunity and established itself as the region's global marketing hub.
As we could already notice that Singapore has focused a lot on workforce development, research and innovation technologies, and their physical and digital infrastructures, it makes it so clear for us to understand that Singapore aims to be the leading digital economy.
Digital Consumer Trends in Singapore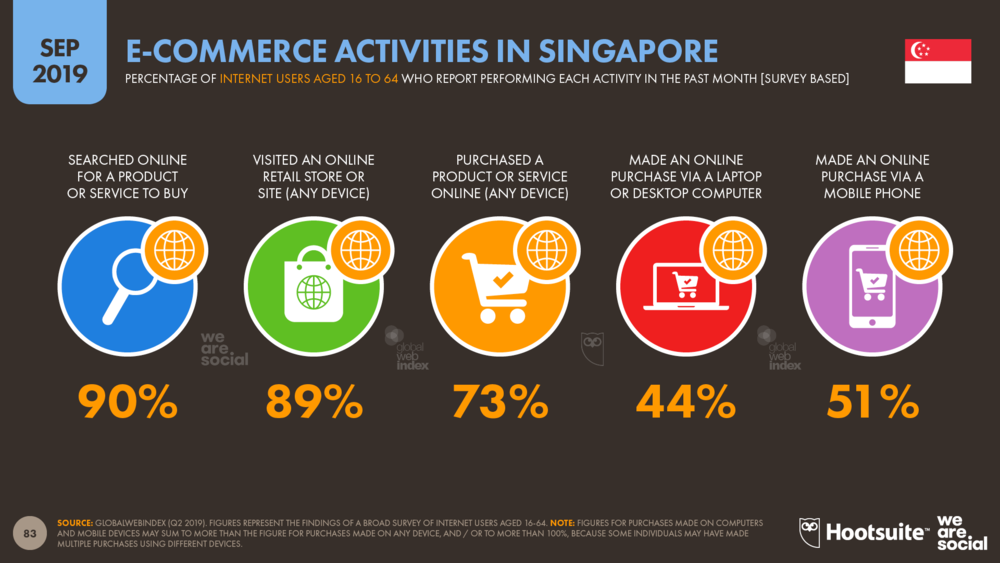 Digital trends Singapore
Courtesy: Hootsuite
The COVID-19 pandemic was a critical factor why millions of consumers migrated online and have begun their online journey due to the necessity and the need of the hour. However, these new users have now accepted the digital world and integrated digital into their lifestyles. In the first half of 2021, more than 20 million people in south-east Asia became first-time digital consumers. And, the rise in several daily searches on search engines has painted a picture that these newcomers have made the digital world the new norm.
QR code technology has opened endless marketing potential for the users in Singapore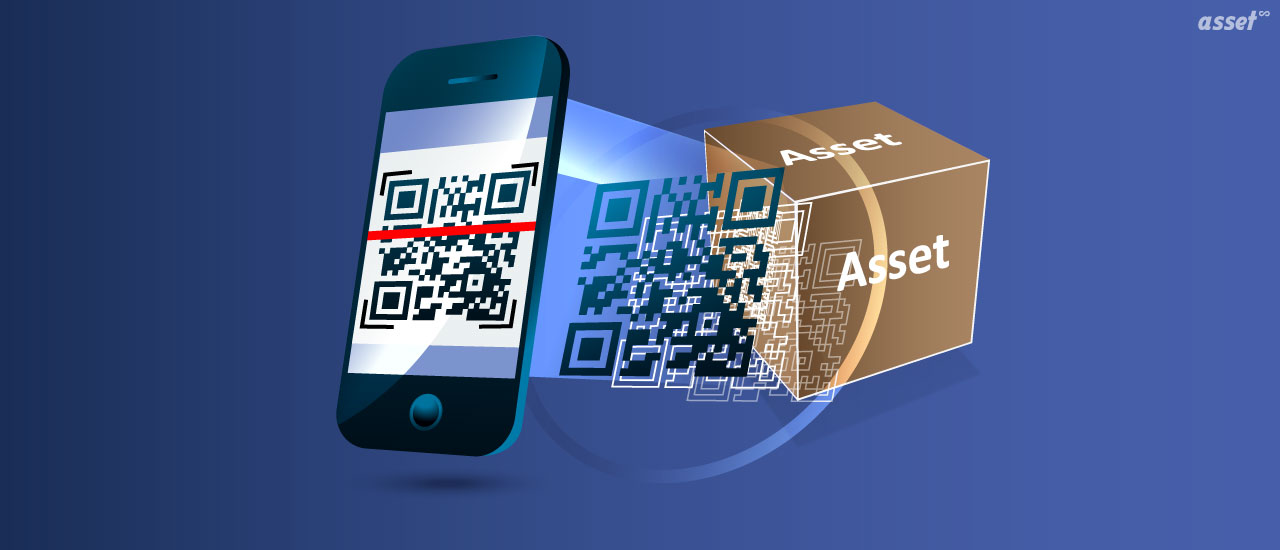 QR code singapore


Amid the pandemic, QR code technology became enormously popular as it stopped the problem of downloading a separate app. The high internet connection in Singapore has allowed consumers to scan QR codes at a much higher speed and add to its convenience. Not just the local shops or e-commerce stores, but the international companies like Porsche, L'Oréal, Google, and others have also put a focus in the QR code technology and have seen tremendous results.
The global giants like WhatsApp, Instagram, and Google Chrome have also adopted the QR code technology, making it even more popular among the audience and improving the social media experience. We can now quickly look forward to a touchless payment environment.
How could you use QR technology to elevate your brand presence?


You could use QR camera technology to show the digital menu to your consumers at restaurants. Suppose you have an application you would like to promote to your website audience or email audience. In that case, you could easily let them use the QR technology and directly download the application. To ease things up, you can also let your visitors register in an event such as a webinar and take them to more detailed information page that would not fit in a print ad, such as a product sheet or the pricing list.
You can also move one step ahead and provide the best user experience by delivering AR content and letting the audience have an inside look at your new Facebook promotion.
E-commerce explosion has proven how crucial omni-channel presence is for the brands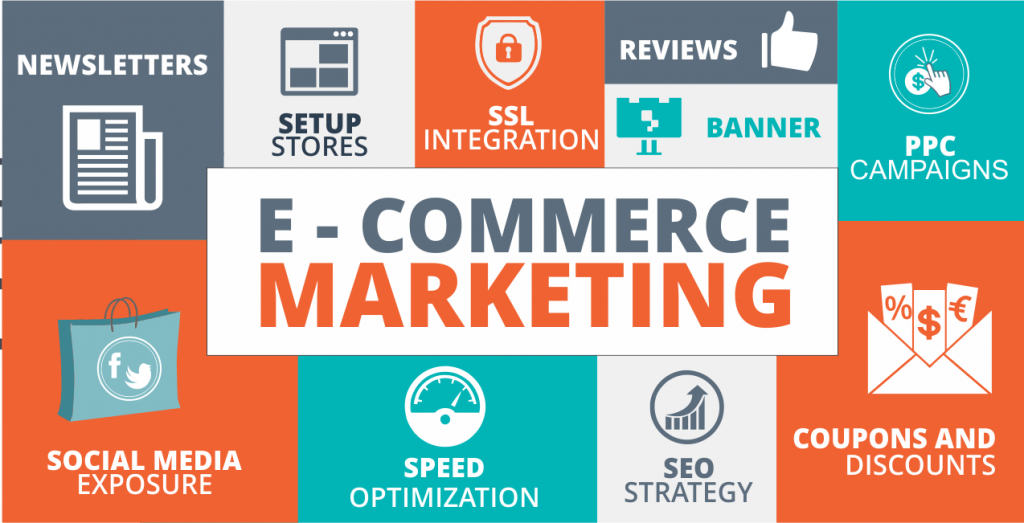 ecommerce marketing


Look at the most successful companies in the retail space; you might find that the companies that recognized and realized the importance of a seamless online and offline experience are ahead in the curve. Consumers have now accepted and made it a part of the lifestyle to go with a digital-first buying experience, whether buying groceries or furniture, electronics or fashion, home appliances, or other related products.
Having a solid e-commerce strategy is crucial to take your reputation and your business to the next level in 2022. The best time to start your e-commerce company was in the 1990s, but today's the next big day. Around 97% of online experiences begin at search engines. In such a scenario, having a seamless and dynamic search engine marketing and search engine optimization e-commerce strategy could take your brand and products to the next level, as there is no restriction to the consumers, time zone, location, or delivery. You could also integrate your business to the giants like Amazon seamlessly. And your only work then is to promote your products and use Amazon listing optimization and Amazon ads to succeed. You could easily say that sky is the limit.
Virtual events and social media groups have risen in popularity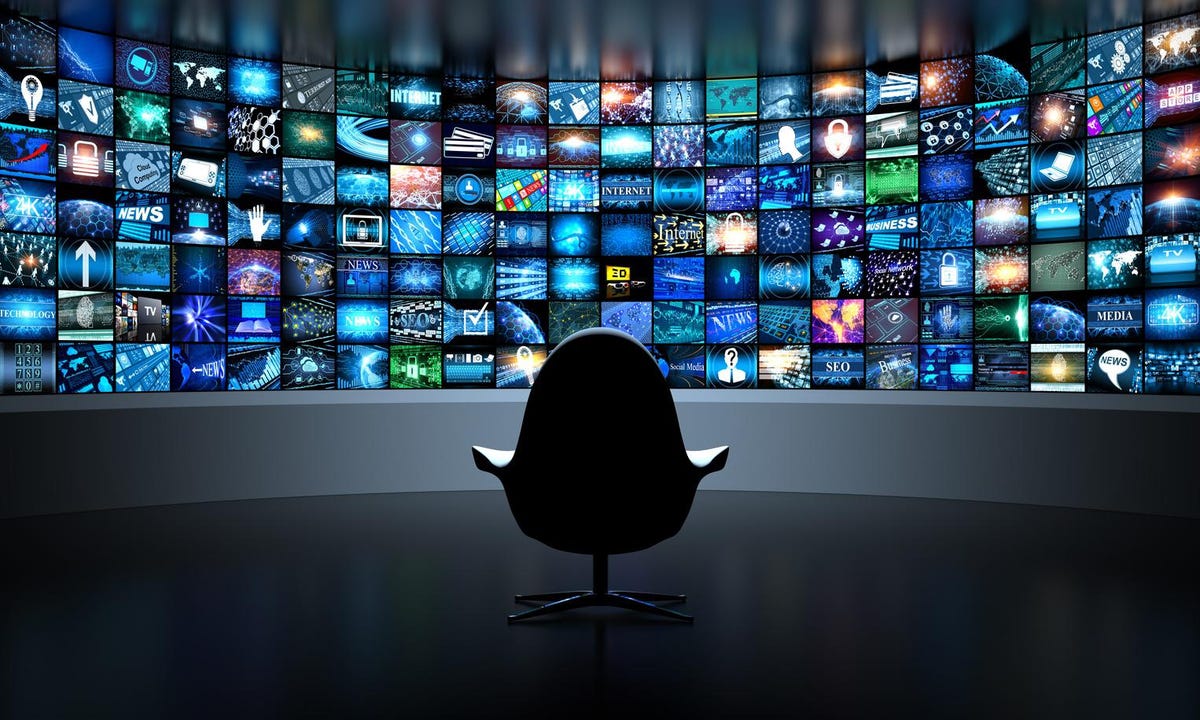 virtual events
The virtual event started as a necessity when the world was stuck in the homes due to Covid 19 pandemic. And, after we realized how effective the virtual events were for ROI and accessibility, people have now accepted it as part of the lifestyle and are engaged with it. In the early days, when event marketing was the most common thing, the marketers suffered trying to reach a larger audience, manage things in a given budget, and track the performance.
With virtual events, you can now invite people from Asia, Europe, America, Africa. Also, the companies get to save a lot of money. Virtual events have ended every barrier for the new e-commerce stores. You could use awesome tools like CRM to measure the engagement and capture the attendees' information. It would allow you to contact them after the event and take it as an opportunity to promote it to new markets and see better conversions and revenue.
If you talk to me about the most significant change, I would say that branding and authority have become so dominant as a conversion factor. You could easily create social media groups and build a community to have better conversations with your audience.
Singapore Digital Marketing Statistics 2021


By 2022, it is expected that around 4.11 million Singaporeans will be using e-commerce and spending an average of USD 1234 online. The COVID-19 pandemic has affected consumer behavior in a digitised fashion, leading to a rise of 161% of online revenue in restaurants and delivery services and online investment transactions by 212%.
As per the report of Hootsuite, 50% of social media users in Singapore use an ad-blocking tool, which means branding and the organic ladder are what you need to climb to have massive success. Around 72% of people in the age group of 25 to 34 were confident in making online transactions, and only 42% of people above 60 were satisfied with it.
Around 89% of resident households had computer access, and about 98% of households with school-going children had computer access at home.
You would be surprised to know that only 1.6% of digital marketers say that they are good at social media marketing in the report of "We are social X Hootsuite". In comparison, 45.9% say that they have average skills in social media marketing.
As per Statista 2018, the average revenue per user currently amounts to US dollars 1296.47 in Singapore.
E-Commerce Market Share in Singapore and other related data


The business-to-consumer e-commerce market in Singapore is $4.9 billion, and an average shopper spends 1456 dollars online every year.
There are around 3.3 million people who shop in the e-commerce market, and the projected revenue in 2021 was USD 2793 million. However, you still have an excellent opportunity to succeed in this e-commerce space as the market is expected to grow at a compound annual growth rate of 9.9% between 2021 and 2025. Such great projections take this number to a market volume of USD 4,079 million by 2025.
Shopee, Lazada, Qoo 10, Amazon.Sg, EZBuy are the most popular online platforms in Singapore.
As per the report of Janio Asia, the following were the most popular e-commerce product categories:
Consumer electronics
Toys, DIY, and hobbies
Fashion and beauty
Personal care
If you talk about the most popular payment method, you will find credit cards were the most popular payment method for e-commerce purchases in Singapore. Also, e-wallet and real-time bank payment services have become popular, and about 73% of online consumers in Singapore have patronized overseas merchants.
How can digital presence in Singapore help expand the business to the US and Europe?


Singapore is one of the hottest areas to start a new business or expand the digital presence. 
A great infrastructure, ease of doing business, ecosystem, and multiculturalism have led the world's notable brands to shift their attention to Singapore. Singapore has a tremendous opportunity to start a company there and expand its presence to the US and Europe.
Partnering with a global digital marketing agency like CodeDesign, that has worked with multiple brands around the globe could easily take your business to the next level. We have helped numerous brands worldwide like Microsoft, Velux, Chicco, Nestle, Tranquilide, Randstad, and many more. CodeDesign has physical offices in Lisbon, Manchester, Zurich, and we work in 12 different time zones.
As we already know Singapore, Europe, and American markets, our expertise could be of enormous help to your company to succeed and expand globally. Feel free to connect us
Head over to the "Request a Quote" page and fill out the form, including your name, company email, website URL, phone number, and a brief overview of a few main challenges and goals. The purpose of this form is to prepare before we have a meeting to talk on more relevant topics, meaning more proactive time for both you and us. 
You can also email us directly at contact@codedesign.org.
CodeDesign is a leading:
- Amazon marketing agency, and
Feel free to contact us to see the unprecedented growth of your business.
---