Website Traffic: The Ultimate Guide with 50 effective ways to do it
Source: Unsplash.
Having a website is one of the first steps to starting your digital enterprise. It opens a space where you can manage all kinds of communications with your customers and show your offer of products, services, and any other extra you have.
But success does not come only to your company; now, you have to find a way to bring your ideal clients to your platform, interact with it and possibly convert.
Will it be with SEO, or maybe Search Engine Marketing? Many of us keep asking how we can achieve this feat for our company. Therefore, as your reliable source of digital marketing strategies, Codedesign offers you 50 different tactics to drive more traffic to your website. You could work with us CodeDesign, the leading digital marketing agency.
Please take note, and let's start!
But first...
Why is Website traffic important?
When you have more visitors to your website, you augment the chances of getting more potential customers. In the long run, this boosts your opportunities to generate more qualified leads, share your brand, and build strong relationships with them. In many articles, we mentioned that developing a good relationship with customers it's essential because it makes them loyal to your business, reassuring familiar users of your company.
And while more traffic doesn't necessarily mean more money, it can grow your business, expand your product line, and brings you the opportunity to develop more services and products.
The traffic volume is not the most important thing, but instead, finding customers who have more affinity and the possibility of paying for your products. It's no use that 5000 people visit our website if only 20 of them end up buying. Locating your ideal clients and directing them to your website is better, and even if it is only 100 visits, it will be better because maybe 60 of them will end up paying for your services.
Now that we clear this up let's see how we can bring our target audience to the web!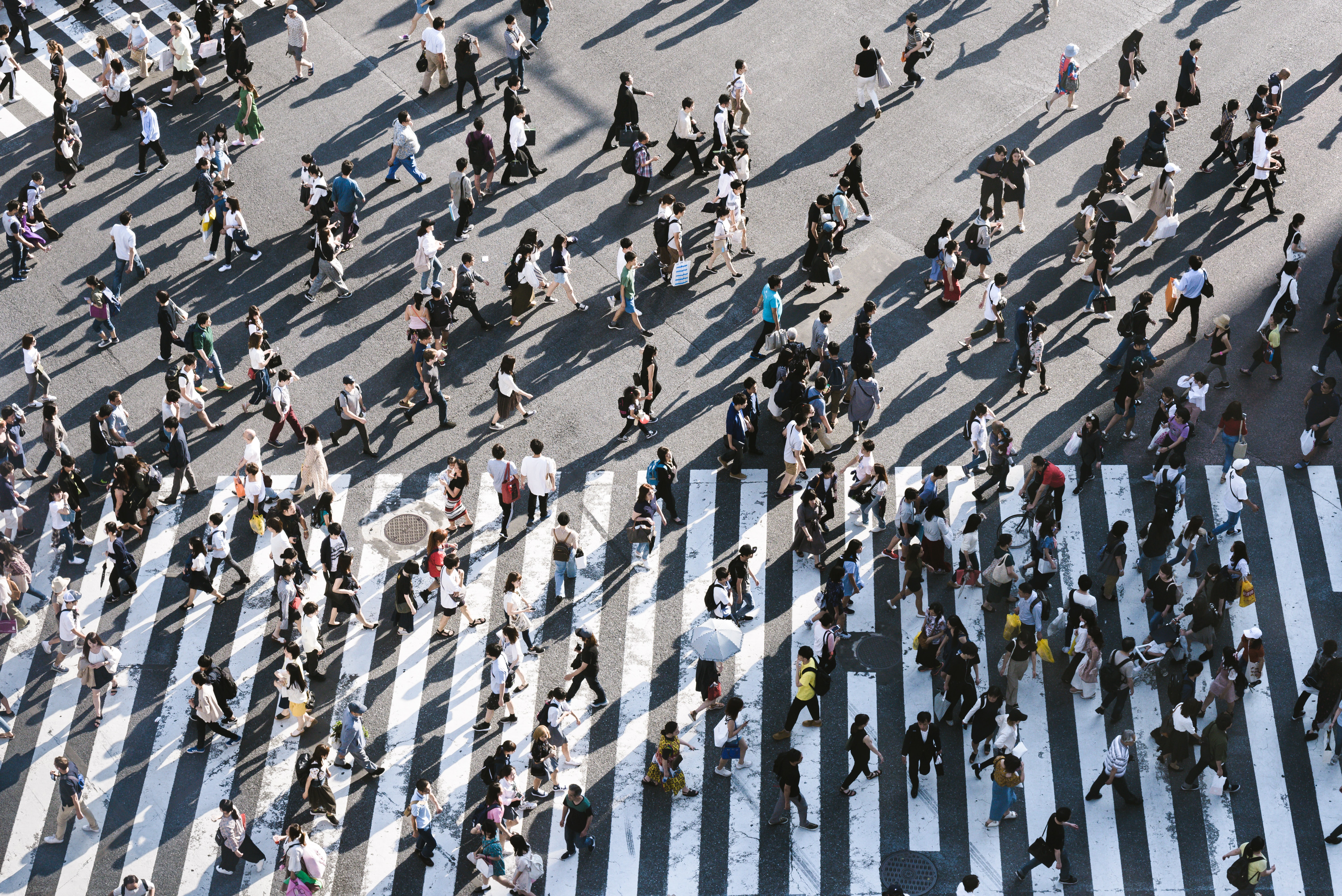 Why is website traffic important?
1. Analyze your Website
To begin your traffic driving, you have to evaluate how is your website doing right now? Be honest; leave aside any love or attachment you have to the current page.
First, the visual aspect:
Is the page attractive enough?

Is it pleasing to the eye?

Does the logo look good, or is it already outdated?
Hand in hand with this, we must check if it's easy to navigate. If we ask people from the company, they'll say that it is easy because they are used to it, but familiarity cannot be the only thing that validates the fluidity of your page. When your customers enter, it will be the first time, and if the experience on your page doesn't make them comfortable and it's difficult for them to get the information, rest assured that it will be their first and last visit to your website.
Finally, you have to see if your current content is generating conversions:
Do people like what you post?

Do they like your brand voice?

Do you have a good engagement?
Once you study these factors and make the necessary changes, we can move on to the next strategy.
2. Welcome visitors with a remarkable landing page
Directing website visitors to a landing page that shows what they're interested in helps them engage with your website and, ultimately, your business. Use audience data to create pages that highlight content tailored to the priorities of website visitors, and this could be a special promotion based on posts someone has read or information about new features in a product you've been researching.
You can create this personalized message in your current marketing by creating labels for your contacts. A tag is an ID of a contact that can report the content you provide when they visit you to make sure it's relevant.
If you create a landing page with a signup form, you can create a tag for that page, so everyone who joins your audience is tagged for future custom email posts. Tags help you easily send targeted emails, from automated welcome emails for new subscribers to a series of campaigns that highlight links to content on your website.
3. Start a Blog
Every day people look for answers through blogs, generating many visits to websites until they find the one that best answers their questions.
With blogs, you can generate more traffic to your website with the least possible investment since most of your work will be more in SEO, investigating those keywords and trends that you have to talk about within your website.
There are multiple types of blogs that can work for you:
News

Personal blog

How to blog?

Complete guides, or in our case, THE ULTIMATE GUIDE!

This VS This blog

Reviews

Expert opinions

Different topics within your niche.
Blogs have endless benefits for your company. If you want to learn more about it, read "The Power of The blog: Why is blogging  essential for your business?."
4. Try Guest Blogging
When you write as a guest blogger on other pages, you can raise your chances of getting your web's link into other sites, generating more traffic from other platforms. According to Neil Patel, he had a success story where he augmented his traffic by 340% by doing guest blogging. The final result was 100,000 new visitors in a year.
When your website is on top sites, search engines benefit you by giving you a better position on their pages. Besides, when you start writing as a guest on other pages, it gives you more prestige as a brand, augmenting your authority within your area.Read how meme marketing is used to grasp audience's attention.
Source: YouTube.
5. Find your niche's Keywords
As we mentioned before, keywords are the best clues to know what topics you should touch on in your blogs. Although SEO is a strategy that gives results in the long term, it is good to master it and use it to your advantage since organically favoring the positioning of your website in search engines will be a significant factor in bringing more traffic.
6. Use long-tail keywords
Keywords have tones of competitors, but long-tail keywords tend to be easier to rank. 
But first, what are long-tail keywords? 
While keywords represent a topic like "SEO" or "Email Marketing," long-tail keywords could describe a typical question like "What is SEO?" or "How to use Email marketing for Millenials?". These phrases tend to have fewer competitors and help you use your blogs more wisely by answering big critical questions to your customers; this can give you a competitive advantage and lead to a better click-through rate for your business.
7. Place your keywords strategically
This topic is a mystery that all of us who try to make good use of SEO have; how often should we repeat keywords like "website traffic" within our blog?
Although the idea is not to make it obvious, to hide it in a subtle way within the entire text, here is a small guide on where you should locate these words or phrases within your article:
Title tag (meta title)
H1 heading
At least two H2 headings in the body
In the first 100 words
Image file names and alt text
Meta description
The traffic volume is not the most important thing, but instead, finding customers who have more affinity and the possibility of paying for your products. It's no use that 5000 people visit our website if only 20 of them end up buying. Locating your ideal clients and directing them to your website is better, and even if it is only 100 visits, it will be better because maybe 60 of them will end up paying for your services. You will need the initial boost to your website or a social media account. It's the only way you will reach the target audience that will keep coming back. Click here to get the website traffic you need.
If you create a landing page with a signup form, you can create a tag for that page, so everyone who joins your audience is tagged for future custom email posts. Tags help you easily send targeted emails, from automated welcome emails for new subscribers to a series of campaigns that highlight links to content on your website. Your landing page will need a lot of visits from real people in order for it to grow.  Click here to order website visitors  you may need if you have no prior base of people who know and trust you.
8. On-Page SEO
Now that you have positioned the critical keywords on your blog, it is time to put them in key places on your page. For this, place important words about your services in places like your titles, about us page, your product list, and any section where it can be used. How can you use QR codes for your digital marketing campaign?
9. Use SEO Tools
Of course, you wouldn't believe that you'll find all these words and phrases organically. That's where technology is our best ally. Studying keywords can be time-consuming, and because of this, your best option is to use keyword research tools to automate, track and inform you of the most important topics for your business.
Some of the best SEO tools are:
10. Optimize your SERP appearance
Now, your blogs and website aren't the only places you will have to focus on for good SEO, and you also have to take action on your meta description and your meta title. For your web traffic to increase and be more attractive as a SERP, you must:
Keep your meta description between 155- to 165 characters and show the value the reader will get out of the post by making it actionable.

Keep your meta title with 60 characters and make it easy to understand with a clear benefit for your readers.
11. Create "Clickable" or "attention-catching" headlines
Headlines are the most critical part of your blogs because visitors will or won't click on your article depending on whether yours is attractive or not. According to Wired, effective blog headlines can drive 500% more traffic.
The idea is to write an understandable headline with all the right keywords and add some spicey differentiators to overcome competitors. So, once you researched your SEO and made some competitor studies, you can build a headline that surpasses their offers.
12. Research Your Competitors
As we mentioned in the previous point, researching your competitors it's key to seeing what tactics and strategies they are using and how you could do it better. You can do some spy work and subscribe to their email list, stalk their social media, and research their blogs to examine what type of content they are creating.
In cases like digital marketing, agencies like us are your best partners to perform an exhaustive competitor analysis, saving time for you to improve your brand's strategy further.
13. Have a Content Marketing Plan and Share Engaging Posts
Blogs cannot be the only part of your content, and you have to diversify it to keep your visitors wanting to know more; this is where planning a content calendar with all the different pieces you have to offer will be great to increase interest in your brand.
Some content ideas are:
Infographics

Videos

Podcasts

Interviews

Accomplishments from your company

Reviews

Success Stories

E-Books

Templates

Checklists
14. Refresh outdated content
SERPs constantly change, and algorithms usually favor the most complete and up-to-date information. When you think about ways to generate traffic to your site, consider keeping your content updated to better align with your area's latest trends and changes. It's not about wholly rewriting your blogs but adding or eliminating information depending on that topic's current updates.
If you want to check the effectiveness of your blogs, imagine your article is on the first page of "E-commerce Advertising: A complete guide to succeed." Regardless of this, your article has dropped in position after a year, so what should you do? Well, it's time to update your blog!
To do it in the best way possible, investigate those who ranked higher than you and surpass them with extra value content. After this, you should experience an improvement in your position, having more traffic to your page.
You can create a new article for other types of articles that you are looking to improve your traffic and redirect the old one to the east. In other cases, if you think two pieces are too similar and are competing with each other for the exact keywords (known as content cannibalization), consider merging them.
If you wish to improve your blogs:
Update years and dates

Update internal and external links

Find new information like statistics and update them

Add more quality images and videos

Put more relevant keywords to improve your SEO
Although the idea of creating articles is to show your expertise in your area of work, interviewing or listening to another expert's opinion is excellent to draw consumers' attention to your website.
Making alliances with other specialists in your niche opens up a fascinating conversation where the interaction nourishes both parties. While you as a brand can learn the other's opinion, your readers will be excited to learn more about this conversation by going to your website.
An excellent format for this type of conversation is podcasts, as they allow you to talk more extensively about any topic of your brand.
16. Generate "Evergreen" Content
Evergreen content refers to these types of pieces that can be relevant throughout the year. On the eve of Christmas or New Year, we usually create articles that have to do with it. However, these will only be relevant to our web traffic during the holidays, and then they will not represent anything.
The idea is to create re-visitable content that you could read again.
The news or trends of the moment, such as the purchase of Twitter by Elon Musk or the Metaverse, are topics that quickly lose their "truthfulness" since they are temporary trends.
We're not saying don't comment on what's current, but keep many articles, videos, or blogs that don't lose their relevancy quickly. 
17. Create Long-format content
Long-form content tends to be more comprehensive and detailed, thus better responding to user questions, creating more visibility for your brand. 
But how long should an article be? 
The main focus should be more on responding comprehensively to all the key questions you find. More people will consume your content, and search engines will give more notoriety to their queries. 
Your content should be reliable, thoughtfully written, and have extensive research to show all the topic angles.
To write long-form articles, you have to:
Research before you start

Define the structure of it

Use images and videos to complement the article. Videos are a great way to make people spend more time on your web, so choose videos that give extra information.

Include bullet points so readers can find what they're looking for more easily.
18. Reuse content
We'll run out of ideas at some point, but that should not panic us. Instead, the excellent idea is to reuse content that you already have on hand.
Not every week, we have an incredible idea for our strategy, and unfortunately, the networks keep asking for more content to keep us relevant.
In this case, the best thing you can reuse an article you have and change its focus or format. For example, we could reuse this article, transform it into a YouTube, and give some insights we could miss.
Ideas are countless, and as long as you do them easy to understand, consumers will like them.
19. Use Video
Video has become the most popular way of making content. It is easier to consume knowledge or entertainment since it requires almost no mental effort to understand it.
We see the growing popularity of photo or video social networks like TikTok or YouTube, or even why Instagram seeks to promote its reels on photos to avoid losing relevance among its competitors.
The strategy we use with blogs can be applied with videos, sharing our knowledge on different topics to our audience. Then, at the end of each piece, you can invite people to subscribe or visit your website to achieve your goal of increasing your web traffic.
Voice Search is a modality that many users are frequenting. According to eMarketer, voice searches increased 9.7% by the end of last year. So, optimizing your content for voice search, it's great to take more visitors to your website.
To take advantage of Voice Search Optimization:
Use long-tail keywords: Consumers speak in complete sentences, not in keywords, so focus on answering comprehensive questions found in these queries.
Optimize for snippets: Smart speakers like Google Home or Alexa usually look for concise answers. Search engines and intelligent speakers will find your content easier if you write quick summaries in your posts.
Source: YouTube.
21. Use internal links
Internal links are helpful to keep your users longer within your website, and once they jump from one content to another content, they can finally access a "contact us" where they make their first purchase from your brand.
When a page gets multiple referral links, it sends a strong signal to search engines, telling them that the article's page is on is essential.
Of course, you should include an anchor text that speaks specifically to the article's keyword or the page since this will play a significant role in your SEO.
22. Earn some external links
Every time your page is mentioned on a website, you earn an external link. When you increase the number of good-quality ones, more people can access your website through others.
When people start looking at your link on other pages, it gives your brand more prestige, increasing your overall authority and website traffic.
If you want to earn external links:
Contact websites and blogs, asking for a chance to be mentioned in an article

Do guest blogging.

Use SEO tools to evaluate how many external links you have and which websites could help you with this.

Create content that is worth sharing. Although this sounds easier than done, the reality is that if you give your personal opinion on popular topics, you'll eventually get a new side of exciting things for readers, so write in your unique style.

Get mentioned in the press.
23. Optimize your CTR
If your titles and descriptions aren't attractive enough and users don't click on them, you will have a low click-through rate (CTR), resulting in less web traffic. Using Google Search Console, you can evaluate your CTR and create strategic metadata for your page.
24. Get featured snippets
What if we'd told you that there is something even more remarkable than ranking at the top of the results pages? You may think we're joking, but there's something even better: getting featured snippets for a high search volume keyword.
But you may ask, what is a featured snippet?
Featured snippets are quick answers to users' queries in images, content, and summaries in Google's SERPs. 
In an Article from SearchEngineLand, columnist Ben Goodsell tells us that getting a featured snippet could increase your click-through rate from 2% to 8%.
To get featured on Google's first pages, you should:
Include a table of content at the top of your article that includes all the aspects you'll talk

Use subheadings that make sense and align with your "table of contents."

"How to," "What is," and "x VS x" types of articles tend to be the most common queries. Your topic doesn't always have to be about this. Nevertheless, if you can include a section in this type, it can help you.

Answer the query in no more than 50 words.

Place the primary keyword in H2 and H3 paragraphs.
Source: YouTube.
25. Develop a close relationship with usual-visitors
When you already manage to have regular visitors to your website, your next job is to develop a good relationship with them.
You can use different strategies such as sending a welcome email or asking if they enjoy your services, making their loyalty to your brand more stable.
If a casual visitor has not yet converted, your best option is to use retargeting to invite them back to your website and buy. In a CRITEO article, we found that you can increase the chances of converting by 43% through retargeting. The most common way to track your usual visitors is through your website's cookies. However, third-party cookies won't be allowed for privacy reasons in the future. In this case, inviting them to subscribe to your email list is another more direct way to ask them back to your website. 
26. Take your business to the proper social media channels
Social networks are ideal platforms to bring traffic to your networks. However, as we have repeated in several articles, the correct thing is to be in the networks where your audience is, not in all of them.
With a market study, you will understand which networks your users frequent, and thus you will be able to adapt your content strategy to each one of them.
Some tips to direct people from your networks to your website are:
Post articles

Include a link to your web page in your profile and biography

Add bars with links to your social media channels

Post updates and news about your company

Tag your customers to create user-generated content
27. Add hashtags
On Instagram, Facebook, Twitter, and even TikTok, you can use hashtags to link your brand to related topics. They are keywords that search for it and match your profile.
A good tip is not to limit yourself to essential hashtags like #DigitalMarketing or #Ecommerce, as they are in high demand. Instead, try creating your hashtag so that you stand out from the crowd. Check "Hashtag Strategy 2022: The most effective guide for every social media" to learn everything you need from this topic.
28. Target amplifiers
Rather than just producing content for your customers, it is helpful to create pieces that mediums or specialists could amplify. Some amplifiers are:
Industry publications:

 news sites, big-company blogs, trade journals, and social influencers.

External sources of influence: 

Mainstream journalists or influencers outside of your field.

Customer evangelists: 

These are the people that review your products and recommend them.

Potential evangelists:

 users with a massive following on social media or publications with high engagement
29. Post native LinkedIn articles
Linkedin is a more serious Facebook, but jokes aside, this is one of the most prolific networks for B2B marketing. This platform is a "MUST" if your idea is to bring traffic to your website.
To achieve this, it doesn't take too much effort. Just publish a relevant piece of your brand and comment on it from the professional field; you will be able to attract the attention of many visitors to your network. After this, they will go to your profile and click on the link to your page.
It guaranteed web traffic!
30. Add social share buttons
Social share buttons are tools you place at the end of each of your content and allow any user who has enjoyed your creation to share it with their friends on social networks. You can even do this from Twitter, which gives you the option to share these messages on other platforms.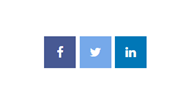 Website Traffic/ Social Share Buttons
31. Post at the right time
In social media, timing is everything. There is no use mentioning a great article or setting up a reel on Instagram at midnight if all your users are inactive. You will not get any likes, and your traffic will be almost nil.
The idea is to mount your pieces at peak public moments since not only will your users see it more, but the almighty algorithms will give your work more opportunity.
Most social networks include analytics that will tell you your best hours. Even management software like Hootsuite provides you with all this information.
32. Try Influencer marketing
Influencers are people with a large following that can significantly help your brand.
Let's remember that beyond the amount of traffic, the important thing is that the target people visit our website since they are the ones who have the best chance of converting.
An influencer within your niche will have thousands or millions of people interested in your type of service, and when you manage to ally yourself with one of these, they will direct their users to your website.
According to an article by VoxFeed, 71% of marketers consider that the traffic obtained by influencer marketing is one of the best for their digital platforms.
33. Use PPC advertising
In Codedesign, we are experts in Pay Per Click strategies, and we have success stories that probe our management in this area.
If you don't know the term, Pay Per Click refers to paying platforms for a privileged position within their forum, and then we only pay for each time people click on our ad.
Most platforms offer this type of strategy, and they are great for driving traffic since you only need to link the ad to a landing or product page, and everyone will go directly there.
34. Try SEM or Paid Search
Like pay per click, Search Engine Marketing or Paid Search seeks to pay platforms like Google a space within their SERPs. It is the golden dream of any SEO expert. 
Google is the platform where most users ask questions about business or services. Therefore, having the opportunity to appear within the first spots in any query is vital for an exponential increase in traffic to our website.
Here we share a success story with "AVA CLINIC: MULTI-MARKET PAID SEARCH STRATEGY TRIPLES IVF LEADS" so that you can check all our knowledge in this practice. Besides, we share this Google Video to show you more about it.
Source: YouTube.
35. Announce your business in Google Maps or Yelp
Although reviews are a great way to bring traffic to your website, if your brand shows on sites like Google Maps or Yelp, you have a fantastic opportunity to attract local customers to your website.
Users in these platforms are already looking for business within your area, so you can capitalize on that moment of peak intent and show your advertising in the right place. After this, the platform will take them right to your location, make a reservation or fill out a survey on your website, which is excellent for getting more bookings with no effort.
36. Start a conversation in forums
Forums not only offer you a place to engage in conversation with other interested parties, but they are also a great place to leave a link to your website. Find out if there are online forums dedicated to your industry or practice. Try sites like Reddit or Quora, as well as social media groups. You'll need to add links or mention your business with relevance and tact. Otherwise, you will come across as a "spammer."
37. Publish your page in website directories
You may think online directories are useless nowadays for websites. However, they're still fantastic for your website traffic. Besides, publishing your website to directories and review sites is usually free, so it sure won't hurt. Another advantage is that it has one more link to your website, which is beneficial for your SEO.
Publishing your website in a directory is easy. Just submit your website URL and any other information you'd like to share about your company. Then, this will be added to the relevant directory's database, allowing your data to appear when someone is searching within your content categories.
38. Optimize your listings
As we mentioned above, directories can be a promising natural source for your website traffic. Nevertheless, adding your page isn't the only thing you have to do because now you'll have to optimize your listings to rank for the platforms you want. If you want more information, check this article on "The 18 best free business listing sites to get discovered" and then finish this article. 
But maybe the most important site to do this is Google Business Profile because appearing in this could help you rank on Google Maps and Google Search, platforms with the highest traffic.
To better optimize your listing:
Fill out every section available

Keep your information clear and consistent

Add your business category

Get reviews and interact with your users

Update your information
39. Redirect traffic from your YouTube channel
Although many of us could think that YouTube is a social network, we have to clarify that it falls more into the search engine category and is one of the most popular worldwide.
With the popularity of video content, having a channel on this platform ensures you an optimal space to be discovered by your audience. Also, marketing strategies are pretty similar, where you can use keywords and SEO tactics to find more subscribers.
Achieving traffic to your website will be easy since you will make sure that you use the right "call to action" at the end of each video so that they visit you and subscribe to your channel.
40. Use Email Marketing campaigns
In an article from Oberlo, we found that 87% of marketers use email to drive traffic to their content. When we evaluate this, we can say that email is one of the most popular content delivery channels, only overcome by social media with 91% and having a website or blog with 89%.
Email software like MailChimp can help you deliver your newsletters and latest posts to your list, so you don't have to waste too much time on its resources. Like your blogs, your newsletters don't have to be so complicated it is just a glance at news or any interesting topics your users could consume while reviewing their emails in the morning.
Try to build a great email list by adding a newsletter subscription to your website. When you increase the number of recipients, the higher the chance of getting more customers.
To write awesome emails:
Write catchy subjects to call the user's attention

Keep your subject line short: 25 to 30 words

Use a convincing call to action to visit your web page

Offer promotions with deadlines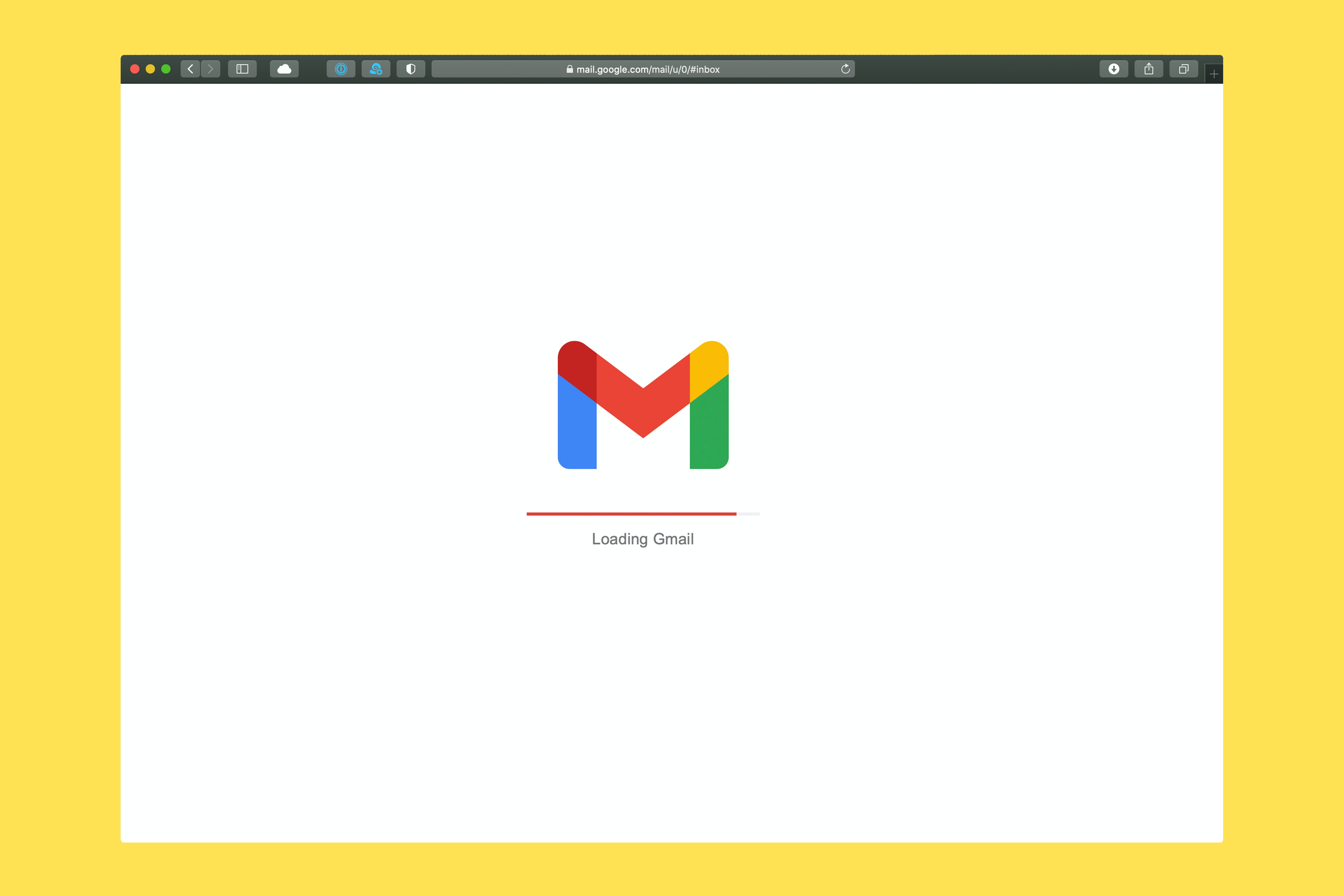 Website Traffic/ Email Marketing
41. Use Website analytic tools
We have to evaluate how your website performs by tracking its analytics with a tool to get closer to the end. We can study factors like how people engage with your posts and even what sources they use to get into it with this software. 
These tools help you with even more detailed aspects like conversion rate, return on visitor rates, and their time on your website. After you analyze all this, you can make the right improvements to upgrade your new strategy and re-use the most valuable tactics we gave you in this article to get better results this time.
Some of the best website analytic tools are:
Source: YouTube.
42. Start a Webinar
Are you an expert in your area? Do you have valuable knowledge?
Then you have what it takes to host a webinar.
Outside, thousands of people want to have your knowledge in any niche to advance professionally or even start their new business. What you can do is take advantage of that to achieve two extraordinary goals:
higher traffic
An increase in your income
Whether you offer a free or paid webinar, this strategy is gold for your company, and you have to structure an ad that advertises it in an eye-catching way and a plan to reach all your users.
43. Take care of your web's loading speed
The load time of your page will play a vital role in the stay of your users and even the fact that they return to it or not.
Let's face it, we live in a world of immediacy, and if people have to take more than 5 seconds for your page to load, they will probably get tired. The WebsiteBuilderExpert portal confirms that if you have an e-commerce, your platform should not take more than 2 to 3 seconds to load, or your users will get tired of it.
Source: YouTube.
44. Create a Mobile version of your website
Today people use their smartphones more than desktops, and probably even you could be reading this article from your cell phone.
What happens when your website is not adapted to the mobile format? Your visitors will probably go straight to where they came from since this is not comfortable for them.
In the same way that you have created a pleasant and walkable site for your users, it must adapt to all types of screens so that your users can visit you from any device.
To learn more about this, you can read " Mobile Marketing: The only marketing guide you need in 2022."
45. Create a Free consultant
Contrary to what you may think, a free consultation is not a waste of money but rather the most effective hook for your users to return and become clients.
It's that easy; when you offer a taste of what you know how to do, and your customers want to live the whole experience, you will cause an insatiable desire to purchase your products.
At Codedesign, as digital marketing experts, we offer you a free 30-minute consultation to advise you within your business. Try it now!
46. Create a Podcast
Throughout the article, we mention podcasts as a valuable content option. Podcasts today are top-rated, and platforms like Spotify have opened doors for everyone to talk comfortably about topics of interest to our users.
This format allows you to expand more comfortably on your thoughts, and if your brand has already become a symbol of authority, the chances are that people will want to hear your perspective on these issues. You can redirect them to your website or any other offer in your catalog by having their attention.
47. QR Codes
Technology is making our lives easier, so the most logical thing is to take advantage of it to its most significant potential. QR codes have endless benefits for your business and believe us when we say that they don't just work for scanning menus in fancy restaurants.
These hieroglyphics or nondescript symbols can be scanned and lead people directly to your landing page, where they will start their buying activity. Take care of accompanying him with a compelling copy that makes them grab their cell phone right away!
Source: YouTube.
48. A/B Testing
Sometimes as marketers, we have two strategies that we love and find it too difficult to decide between them. In these cases, the best thing is to test which is better, and for that, the A/B testing allows us to check which of these helps us effectively to bring traffic to our website.
49. Contests and Giveaways
Giveaways may be the oldest trick in the digital marketing book, yet they are highly effective for your business. And it is that offering a prize in exchange for a subscription to your newsletter or email list is a tactic that represents a short investment and will cause an effect of intrigue and euphoria in your users because who doesn't want a prize free.
50. Contact Codedesign and take your website traffic to a new level!
Finally, we come to the last strategy, and we must say that it is the most effective for your company. As experts in digital marketing management, we use these 49 strategies depending on the case of each of our clients since, at Codedesign, we are proud to say that we do not use two identical processes for our clients.
Once we know the characteristics and goals of your brand, our multicultural team with people working around the globe will get down to work to take your company to its new level.
If you are interested in knowing more, contact us, and let's talk business!
Until a new article, see you!
---