10 Digital Marketing ideas for Online Pharma Products
"I have a terrible headache" or "I have too much nausea," what industry has helped you in these times of unstable health? That's right, the pharmacy industry.
Pharmacies have been our salvation for health complications, be it as simple as a headache or even more delicate cases such as treating the symptoms of COVID-19.
If you own a business of this type, you should know that people need you, not as a source of entertainment or a luxury that they want to give themselves. No, people's health depends on the products you sell. 
Because of this, you will be thinking about how you bring your services to your audience, and we will answer you that the best way to do it is through digital marketing. In this article, we will give you 10 tips for online pharma products.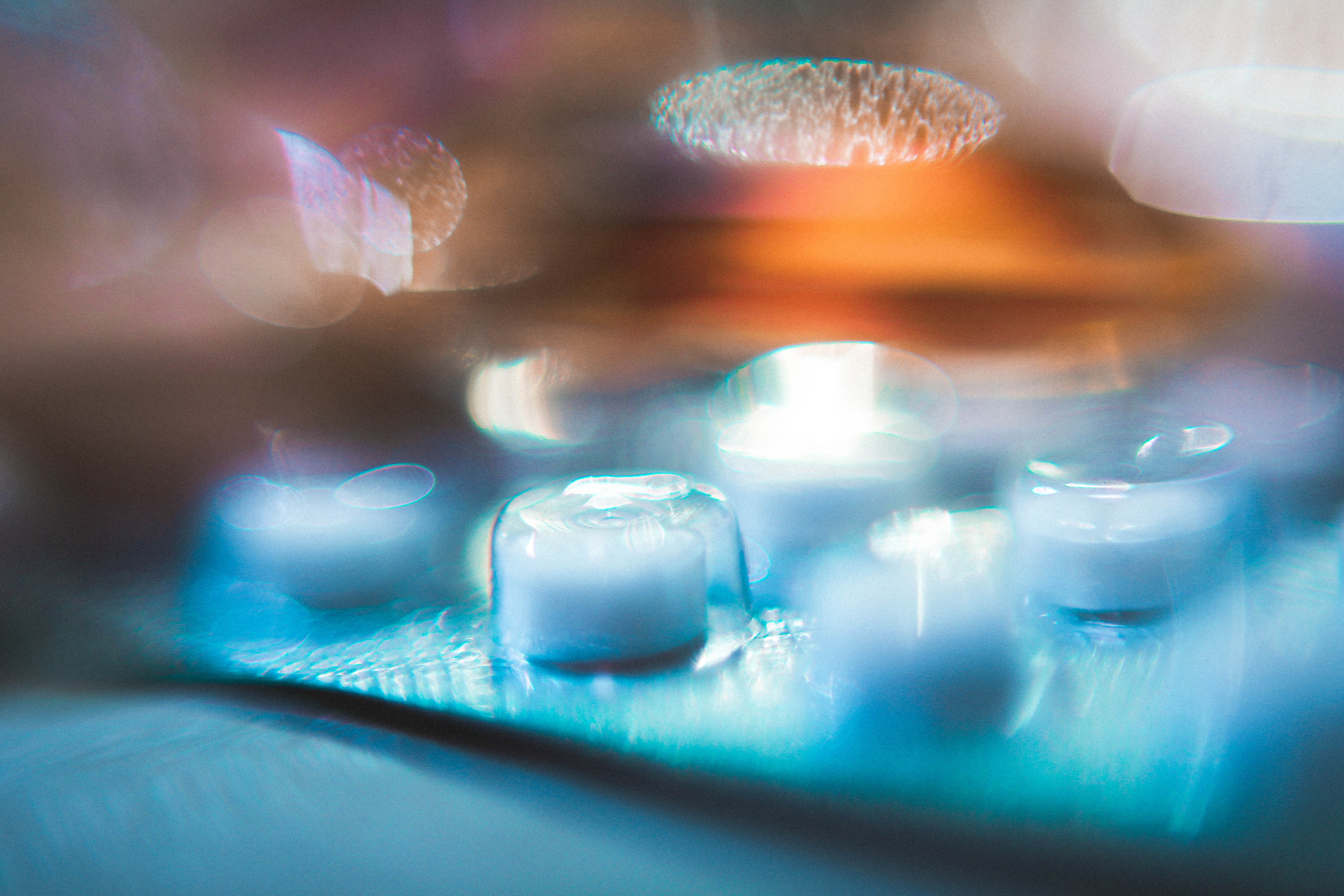 Source: Unsplash.
Use augmented and virtual reality.
The VR software market is expected to grow by 16.3 billion by 2022, data to Statista.
 The future will be virtual, and this is an excellent opportunity for pharmaceutical companies to break down the walls between patients and consumers. And although this technology is in its early development, some companies are using it for apps and tactics like offering information through virtual clinics and product information.
The GlaxoSmithKline company has created The Migraine Experience, a virtual reality headset that emulates the effects of migraine headaches in patients, a project that seeks to generate empathy in people who suffer from these conditions. This campaign sparked up a lot of conversation and engagement and increased its profits within two weeks of its launch.
To make this more effective, whenever you use Virtual Reality, you have to put your audience in the heart of your brand, showing them the full experience of using your products and letting them know how much you care about their health.
Source: YouTube.

Use AI chatbots 
Today it is important to have a first-class customer experience, and artificial intelligence can help us.
Digital platforms like WhatsApp and Facebook allow brands to use chatbots, tools that automatically answer questions and requests from patients. This is of utmost importance for the pharma industry as it streamlines communication with patients and greatly improves the Customer Experience.
Brands like Johnson Jhonson are using AI-managed chatbots for these purposes, and it´s expected that many more companies will follow this strategy shortly.
Source: YouTube.
Try Influencer Marketing
Influencers move a large audience, which means it is an excellent idea to associate your company with one of these internet stars. An article from the digital marketing institute informs us that 70% of millennials are influenced by the recommendations of their colleagues. In comparison, 90% believe in the medical recommendations they see on social networks.
Although this can leave a door to the communication of misconceptions, it is also a possibility for pharmacies to share truthful health information and advertise their services and products with these social media stars.
A great example of this is Amcal Pharmacy's campaign with supercar star Jack Perkins, who has diabetes.
The idea was to publish the entire recovery trip of this supercar driver through Instagram posts, which increased the brand's popularity since this influencer was followed by 21,000 people at that time. Jack's sponsored posts generated 1,397 likes, 33 comments, and 7% engagement.
Although this brand made alliances with an extreme athlete, it is good to get influencers within your niche since they are more used to interacting with your target audience. Here is a list of 25 influencers from the pharmaceutical industry. Here is a complete guide on Amazon Listing Optimization.
Source: YouTube.
At CodeDesign, we have talked about what blockchain technology could bring us in transparency and greater reliability in companies. The blockchain, in short, is a decentralized system that allows all users to have more privacy about their activities on the web.
In the case of medicine or pharmacology, this technology would allow a patient to have all their medical story saved in a database - the blockchain - which can be accessed from any clinic or pharmacy they visit.
Blockchain technology promises great things for all digital processes, and for this reason, your pharmacological company, must be aware of all the updates that come with it.
Source: YouTube.
If you want people to get your website, you must have a good Search Engine Optimization strategy.
Everyone struggles to be the first doctors and patients to buy from in the pharmaceutical industry, and how do you do that? Pleasing Google in its demands, in this way, you will appear at the top of all searches.
SEO is the freeway to do it, which consists of searching for keywords that match popular searches, creating content that hooks and products in high demand in the market.
When Google notices that people interact with your website or eCommerce, the platform will reward you by giving greater visibility to your pharmaceutical business. The organic ways to achieve this are:
Creating titles and articles with trending keywords
Easy to use website
Informative content
Creating multimedia content (Video Blogs, Podcasts, Webinars)
Now, this is the free version to appear in all the search intent of your target audience, but there is a paid way to do it: The pay Per Click strategy.
Once you are clear about your SEO study, you can invest in platforms such as Facebook, Instagram, and even Google to show your ads to your predetermined audience.
Using this strategy, you pay a Cost Per Click (CPC) for every time your consumers click on these ads. These two strategies combined can move a large number of customers to your website, translating into more product sales in the long run.
Create educational content
When users have a strange pain in the chest, they usually look for their condition on Google. When they open the first article, the information tells them that they could have a heart attack and die in no time. Believe it or not, this happens most of the time, and it is usually wrong information.
Creating content-based on facts helps combat misinformation, and in a niche with as much "mythology" as medicines, you can get endless topics to talk about in your articles. The main idea is to relate the topics of the articles with the quality of your products so that consumers get the direct solution to all their ailments.
The formats to present this content are various, and you can try:
Blogs
Statistics
Articles
Transparency reports
Source: YouTube.
Build your Online Reputation
When you start creating engaging and trustful content, you start earning authority points, making your company a must-searched source for both patients and doctors.
Your top spot on the search engines can be affected by bad and good reviews. Therefore you have to identify in which keywords people are talking badly about your products to make the necessary adjustments. For this, the content of your website must be one hundred percent reliable, making you a valid source to search for information.
Bad reviews can come from uninformed groups such as anti-vaccines or those who believe in other unproven "medicine tactics," such as acupuncture, to something more forced like the signs of the zodiac or that a tarot reading will cure all your health problems.
The idea is that your good reviews exceed all the noise that these uninformed groups can make.
Use social media to interact with users.
When you increase the number of followers, you will begin to see how people interact with your publications, either asking for the price of your products or congratulating you on their quality.
There are two things you can do with each of these:
For the people asking about the prices, send them a catalogue of all your products with all the prices and specifications, they will thank it a lot.
For the people congratulating you, could you put them in a section of testimonials? When people see good reviews and testimonials, it will give you more points to your medical business.
Social networks do not usually allow the direct sale of pharmacists, but that does not impede your marketing strategy since you can always place the direct link to your website where your patients can directly buy all your company's products. Also, focus on the digital marketing funnel while creating the content.
You must have quality images of your products since most networks hook with users visually, such as Facebook or Instagram.
Source: Youtube.
Do review management
Pharmaceuticals are subject to reviews, either for the quality of their products, their business practices or any other aspect related to medicinal ethics.
As we mentioned before, not only Google takes positive reviews into account, your consumers are the first to see what your customers are saying about you.
There is no way to control your audience's opinion, but there is a way to address their complaints. For this, the first thing you should do is a study what people say about your services, and where you get a mistake taken to solve the problem with the consumer in a civilized way, hoping that he can change his opinion about your business. For this, you can search for information on pages like Yelp.
Source: YouTube.
Stay in touch with Email Marketing.
Staying in contact with your customers allows you always to be present as a reliable and safe source of medications. In this way, with marketing, you can update your audience with your new products, offers or even, the blogs that you write. The idea is to be the first choice of pharmaceutical products that they think of, and for that, you must stay relevant by sending emails from time to time.
Final thoughts
Pharmaceutical companies depend greatly on the good reviews of their users and to be the company that provides their patients with all the cures they need for their ills.
If your pharmaceutical products have all the necessary qualifications, the next thing you should do is inject your marketing strategy with the indicated strategies to increase the sale of your medicines.
Until another post, we hope your products continue to heal the lives of patients in impeccable health!
See you in the next article!
FREQUENTLY ASKED QUESTIONS:
1. What is omnichannel Pharma?
The omnichannel strategy is about presenting or having your brand in as many channels as your audience uses. At the same time, the personality, message and coherence between all of these are the same. Customers must feel they are talking to the same entity via email and social media. If you want to find out if your pharmaceutical brand is ready for omnichannel, read this article to get all the info.
2.  What does digital mean in pharma?
In the case of the digital world, digital medicines refer to apps for mobiles or websites that help patients remember specific times and dates to take their pills or any other treatment.
3. What are 4P in pharmaceutical marketing systems?
For pharma marketers, the ultimate goal is to place their products correctly, with an accurate price and at a good time. When we do marketing, we want to maximize the return on investment and sales for all the medicines and treatments you sell. 
So, the 4 ps for pharmaceutical marketing systems should be:
Product
Price
Promotion
Place
4. Why is digital important in pharma?
Digital helps the reduction in the use of human resources, time and the use of raw materials. Besides it can reduce the risk of products with low quality because digitally automatized control steps can deal with this. In the end, digitalization in pharma can potentially increase your profitability.
Here is a complete guide on the latest revolution - Voice Search Optimization
About CodeDesign
Codedesign is a digital marketing agency specializing in pharma, e-commerce and B2B online marketing. Our digital team utilizes the latest digital marketing tools and strategies to help clients reach their business goals. We offer comprehensive services such as website design, search engine optimization (SEO), content marketing, performance marketing, social media marketing, CRM and marketing automation, email marketing, and more. Our experts create and implement customized digital marketing campaigns to increase website traffic, generate leads, and drive sales. Our expertise in e-commerce and B2B marketing allows us to understand the nuances of the digital marketplace and create effective marketing solutions tailored to their client's needs.
CodeDesign is leading:
- Digital Agency
- Digital Marketing Agency
- Amazon Marketing Agency


Feel free to contact us to see the unprecedented growth of your business.
---