Is Google using Bounce Rate as a new tool?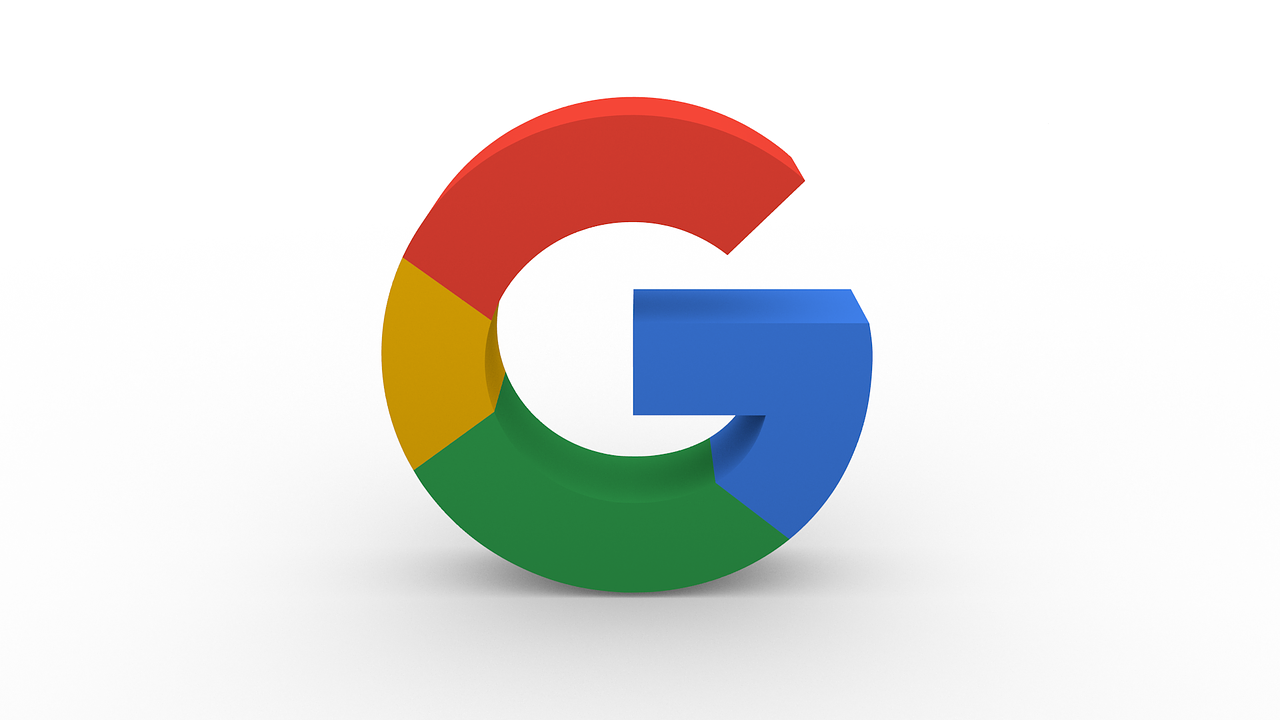 Source: Unsplash.
We all want to see our website traffic grow, and this is a sign that our business is being successful and people actually engage with our content. 
But - and this may be hurtful - sometimes users go to our website, check out the landing page for a few seconds and then, with no regret, they abandon our website without making an action on the web page. This tragic action is called Bounce Rate, which happens when users visit our website but don't engage with content or services.
Google Analytics has allowed us to watch how our audience behaves so deeply that we know their actions with our digital platforms. While we are happy when we see visits and conversions grow, other analytics like bounce rate makes us feel slightly disoriented since we ask why our audience doesn't stay on the site? Why don't they make any purchases? Why...?
In this article, we will find the main reasons people tend to bounce from our websites and ways to make them stay on the page and interact with our content, but first, we must answer...
Is Bounce Rate important for your SEO?
First, let's locate the Bounce Rate within Google Analytics ...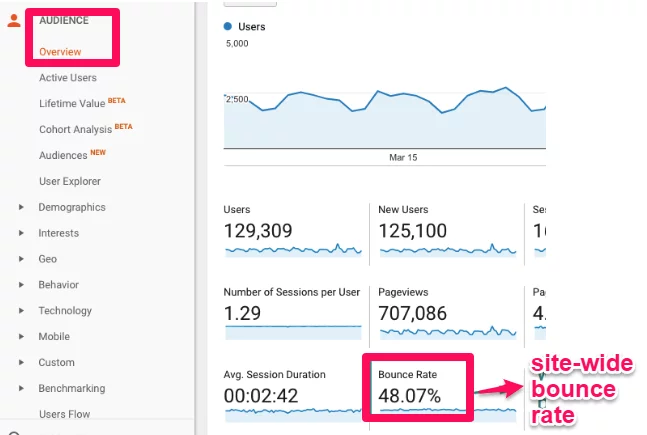 Source: NeilPatel
Well, the fact of having a high bounce rate can make you think that your website strategy is not working well.  When people bounce your website without accessing a section or visiting the blog, chances are they are not getting what they want. 
Any value that helps us appear in the top positions of Google searches is a sector that is worth working on. However, the bounce rate has different interpretations.
On one side, the bounce rate does not directly affect the algorithm, and this was said by the webmaster and Google analyst Gary Illyes. Click to see the tweet. And while Bounce Rate doesn't directly affect the algorithm, it affects the RankBrain, and you should pay close attention to what it does for your website.
 RankBrain is in charge of investigating if a search intent matches with a visit to your website. If users are going to your website and are not engaging, RankBrain can detect these activities and put your website down on google searches. 
Now, a high bounce rate is not always bad. Let us explain why.
A high bounce rate on a landing page or a product page is inevitable since they are pages with a single intention, and therefore the actions that are made in it are few.
Another clearer example. If you are looking for an article on "Bounce Rate" and you click on this one that you are reading, the chances are that you will read the entire article, and once you finish, leave the page and continue with your internet life. In this case, we get you to read the blog. Therefore the objective of this page has been fulfilled. Cases like these occur on pages like Wikipedia, where users only seek information on a specific topic.
According to Semrush, "Bounce Rate" ranks as the 4th most important on SERPs.
Source: Semrush.
What is a Good Bounce Rate in 2021?
Now that you understand what a bounce rate is, what percentage should you be striving for? Well, that depends on your site. 
As mentioned before, some blogs or news pages might be perfectly happy with a bounce rate of 80% or above. But for many websites, that simply isn't going to lead to the conversions they need to survive. Most e-commerce sites are doing very well to keep their bounce rate between 26% to 40%. Those websites that fall in the 41% to 55% range are still considered average, but if this analytic is higher than that, you might want to start investigating ways to reduce that bouncing on your site.
Source: YouTube.
But let's evaluate the extremes of the percentages, how bad a 90% bounce rate is and how "good" a 20% bounce rate is. Well, keep reading because the results may impress you.
Let's talk about the obvious, a 90% bounce rate is fatal, without a doubt. The reasons people bounce your page so much can be many, from an outdated design to target the wrong audience to making content that does not appeal to them. Later in this article, we will teach you how to lower the bounce rate for your website or eCommerce.
Now, if your Bounce Rate is 20%, even less, you may be celebrating and thinking that your website is the sensation of the world wide web, but we are sorry to lower your spirits and tell you that this could be more of a problem than an indicator of success. In the foreground, the analytics implementation may be malfunctioning. Other reasons for such a low bounce rate can be:
Duplicate analytics code
Incorrectly implemented event tracking
Third-party add-ons, e.g. a live chat
20% or 25% analytics can be achievable, but any value under this is something you have to investigate.
Reasons why visitors abandon your website
If you want to lower your bounce rate, you must first know what the main reasons that make a user leave a website are, and we will list some of them:
You are attracting the wrong audience.
One of the reasons you have a high bounce rate could be that you are not targeting the right audience, which is the first step for every marketing campaign. Maybe you are using the wrong keywords, or your copies are too generic, and once a visitor clicks on your ad, they know they are not in the right place. To determine this better, you can check out the view bounce rate by acquisition source and see if users that click on your ads bounce more than consumers that access through other sources.
Your web design is not appealing.
Most consumers are visual. Therefore, if your website has a "complicated" design, even the most enthusiastic consumer will leave when they do not understand your page.
One of the reasons may be that people don't understand search options. If they don't know where to find the menu bar or the payment options, they will surely get the "X" in the upper right corner to immediately exit your website. Good design that is pleasing to the eye will allow our users to stay longer on the web.
Source: YouTube.
Your content isn´t relevant.
Your content or products should solve a problem for your consumers in the simplest way possible. If not, they will abandon your website. Also, focus on the digital marketing funnel while creating the content.
For this, you must put yourself in your audience's shoes and think carefully, how your creations could help them answer their questions or have a more comfortable customer journey.
Your site loads too slow.
Your visitors will leave if your website takes too long to load, even without seeing the first page. According to a Google study, it was discovered that a loading time that is too slow could increase your Bounce Rate by 123% for mobile devices.
Source: YouTube.
How to improve your Bounce Rate?
Now that you have identified the reason for your Bounce Rate, you can implement new strategies to make it decrease; some of these are.
Increase the speed of your website
Connecting directly with the previous section, your page must load quickly both in its desktop and mobile versions, which according to Neil Patel, is one of the most used platforms today.
Optimize for Mobile
If your webpage doesn't load on mobile yet, you need to fix this right now. We mentioned it before, but 79% of consumers tend to purchase using their smartphones to make a bigger piece of advice. So, if you want to earn all this huge quantity of money, you have to find a developer that helps you with this task. Here is a graphic of the bounce rate for different devices.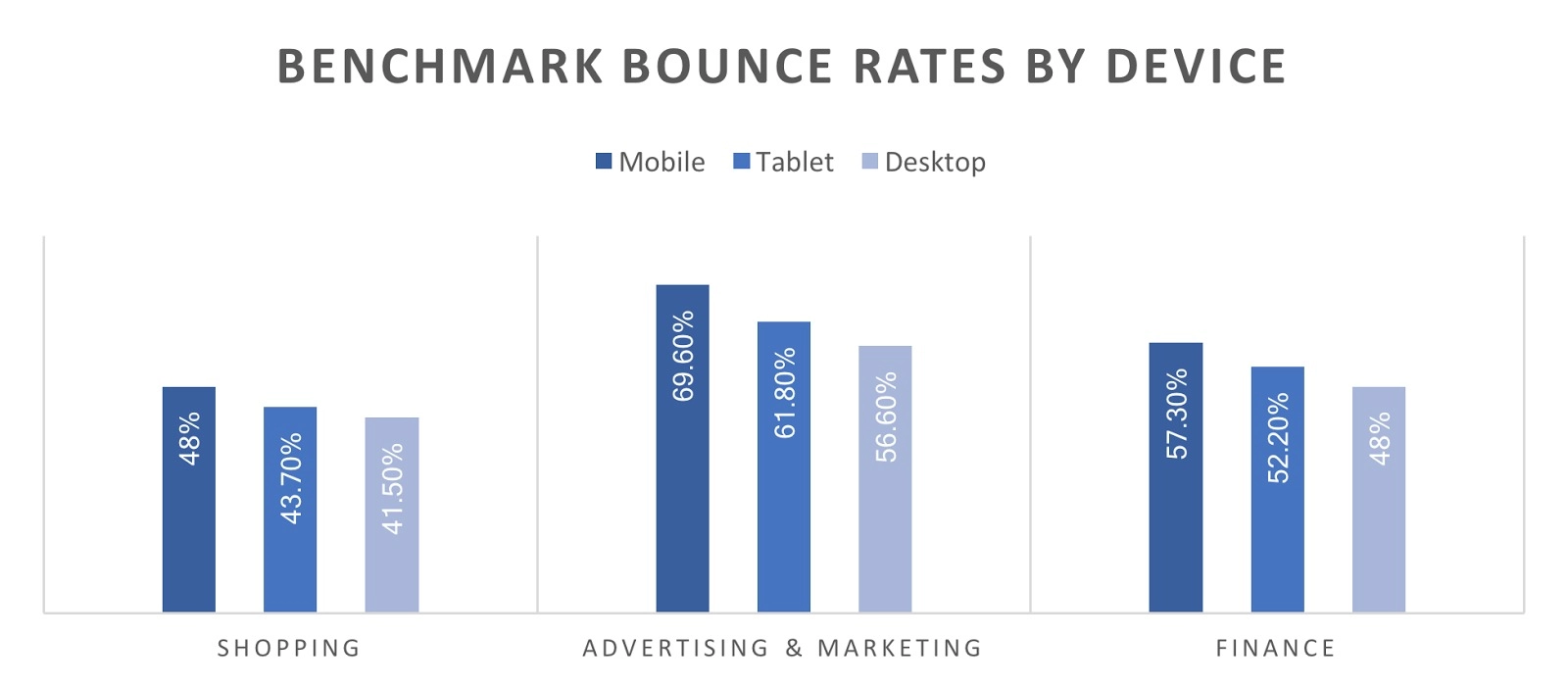 Source: Cxl.com
Eliminate Pop-Ups
Pop-ups are annoying. They can be as an irritant as any store employee who insists you bought something when you were passing by to see, without hurting susceptibilities. According to an article by Neil Patel, about 70% of users get annoying Pop-Ups. If your website is full of them, they will become saturated with irrelevant content and will immediately leave your website. Here is a complete guide on Amazon Listing Optimization.
Final Thoughts
As the predominant search engine, Google looks for quality for any page that is in the first searches; therefore, analytics such as the bounce rate give it the right information to qualify the webs according to their performance.
With all the data that Google Analytics offers, you can have the right tools to lower your bounce rate and keep engaging with your audience.
At CodeDesign, we will continue to produce quality content that answers all your questions or gives you valuable information for your companies.
See you in the next article!
Here is a complete guide on the latest revolution - Voice Search Optimization
CodeDesign is a leading:
- Amazon marketing agency, and
Feel free to contact us to see an unprecedented growth of your business.
---