Is Scarcity Marketing Still an Effective Strategy for Amazon Sellers in 2021 [With Proven Tactics You Have To Try Out]
Written by Kristina Radovic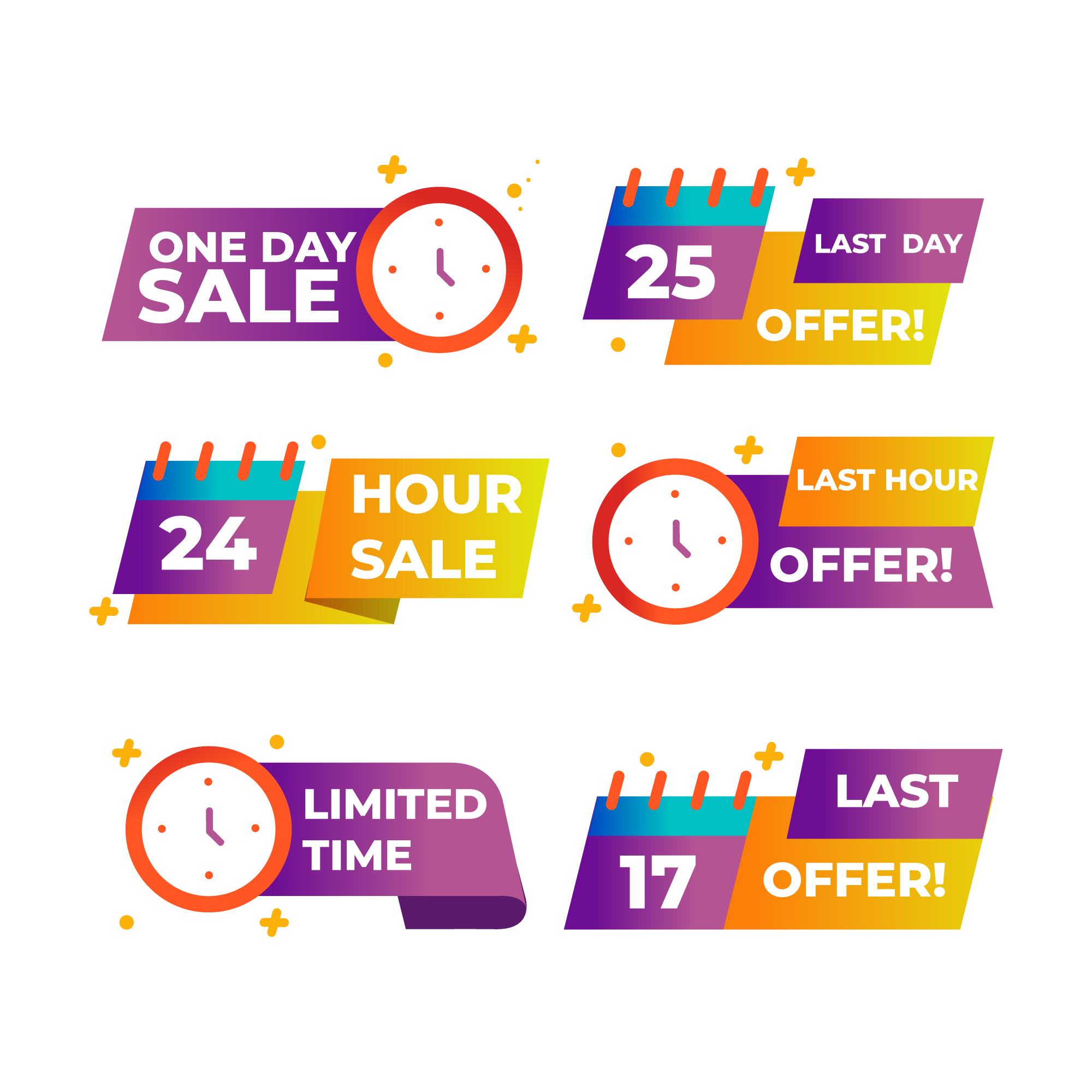 To survive and thrive on the Amazon marketplace, which is getting increasingly crowded and competitive by the day, sellers need to play smart and be ingenious.
It is expected that in 2021 there will be 1.4 million new Amazon sellers. Depending on your product niche, that's a crazy amount of new people to compete with.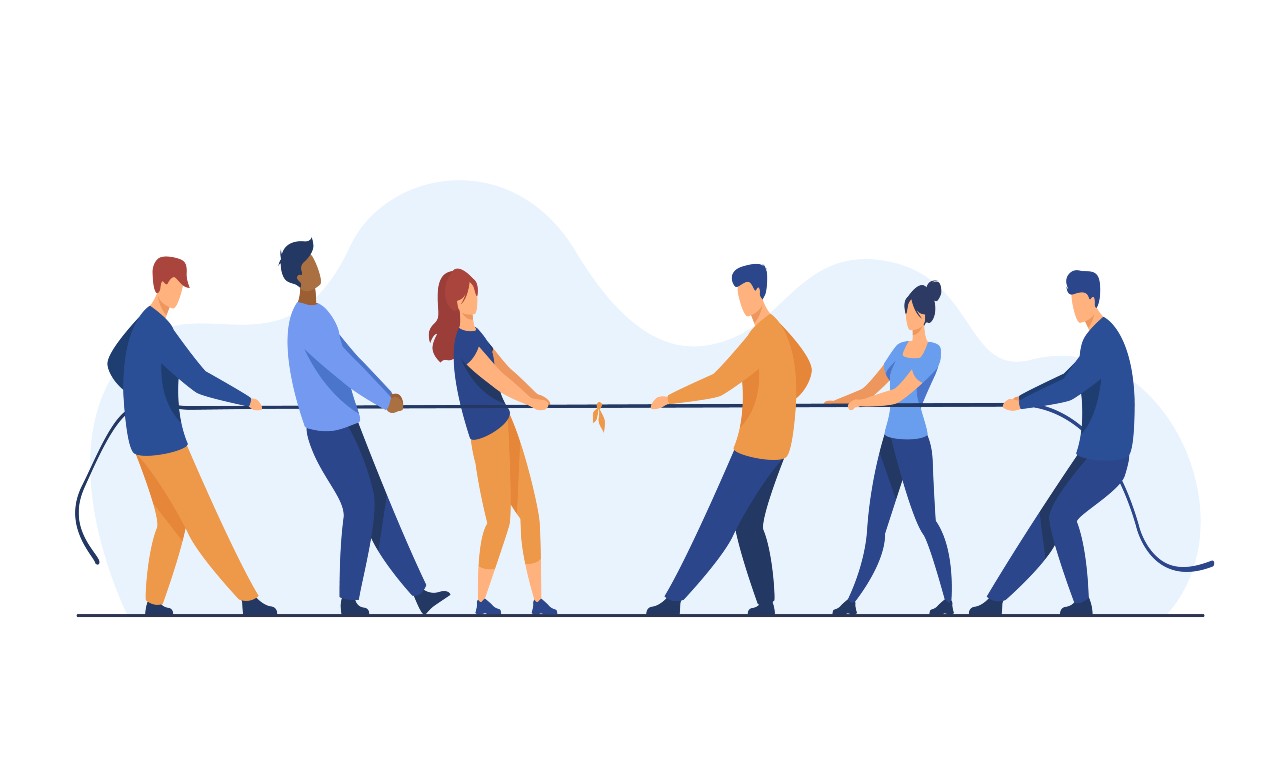 Source: Freepik/pch.vector
The only way to get and stay ahead is to employ different marketing strategies. We've already talked about the best combination of marketing strategies that will make you stand out in the crowd and propel your business.
But there is another type of marketing strategy that you should be looking into – scarcity marketing.
Keep on reading to learn what scarcity marketing is, is it still relevant in 2021, and how you, as an Amazon seller, can use it to skyrocket business.
What is scarcity marketing?
Have you heard of FOMO?
It's an acronym for the Fear of Missing Out, a term invented in the 2000s to describe an anxious feeling of missing out on something important.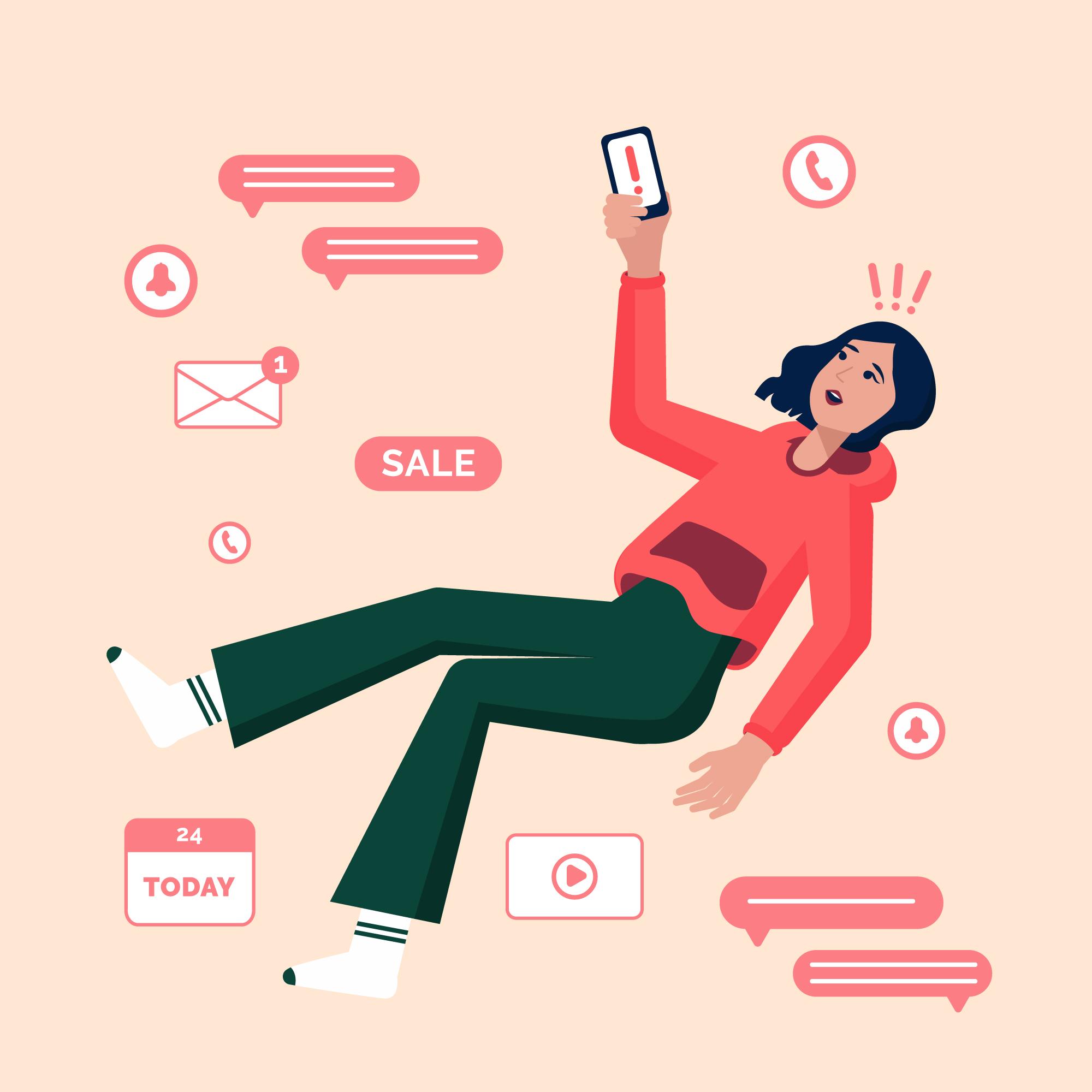 That is what scarcity marketing is all about.
In marketing, FOMO can be translated as fear of shortage, in other words capitalizing on a customer's fear that something they want or need will soon disappear.
Those customers are in majority of millennials (age 23-38), since an astonishing 69% of them experience FOMO. Almost the same number, 60% of millennials are purchasing reactively after experiencing FOMO, usually within a day.
So, scarcity works. It can be a powerful tool to create a sense of urgency and exclusivity around specific products that can organically increase your sales.
Is scarcity marketing still relevant with today's abundant choice?
It might seem that scarcity marketing is a thing of the past, but that's not true.
In fact, with so much surplus of products and services, limited resources are becoming special and therefore even more sought after, triggering people to compete over them. Who'll get to them first?
Just because there are so many brands and products out there, it doesn't mean it made customers feel more relaxed. Their fear of missing out on something great hidden in these overflowing markets is even bigger.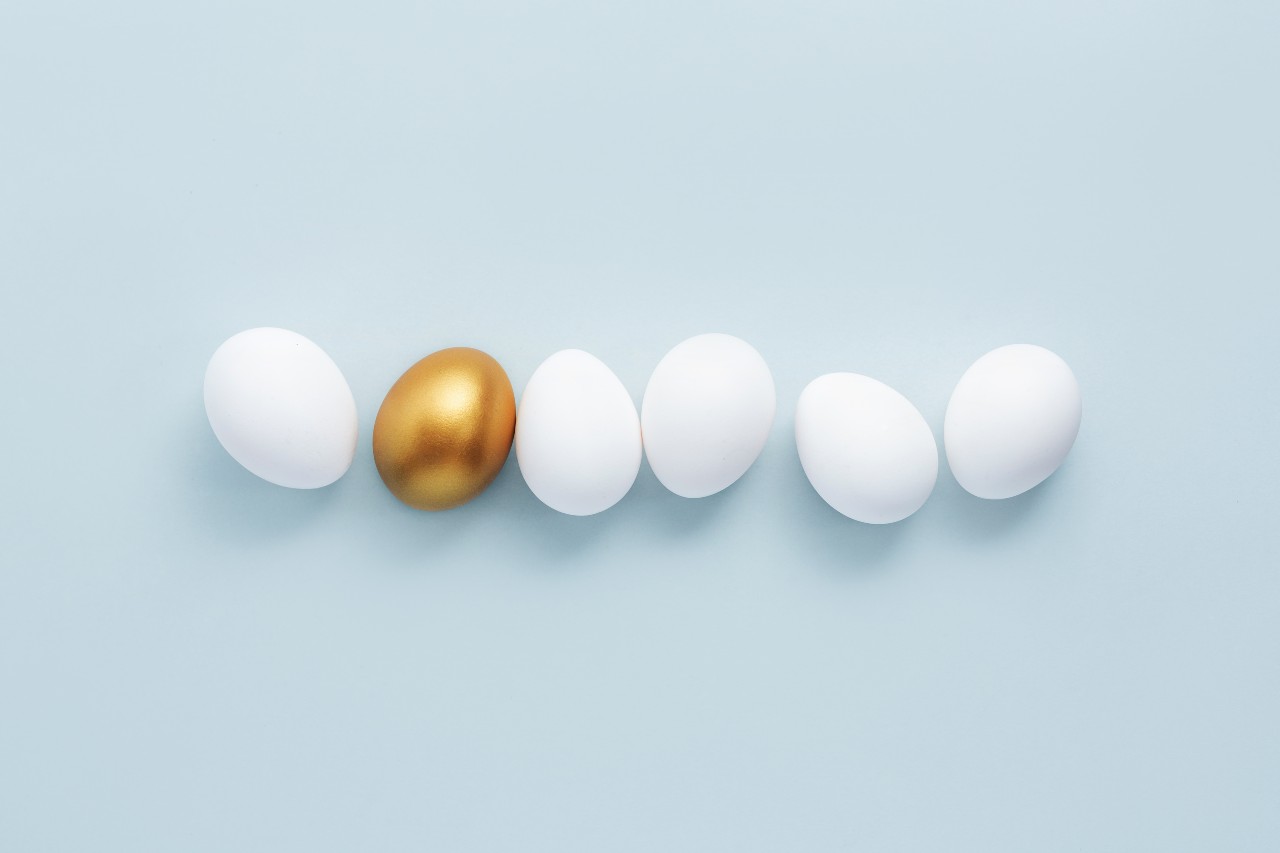 Source: Freepik/valeria_aksakova
People have become used to have everything they want to be delivered to them at the shortest notice. They have become used to everything being available 24/7, 365 days a year.
That's why, when they see something that is available only at a specific time and maybe never again, they'll do everything they can to get a hold of it. Hype is created and the products are swept off the shelves, so to speak.
And you can use that sense of urgency to expand your business and increase your sales.
Scarcity done badly
Many marketers don't get the point of scarcity marketing. They focus on the discount, believing that's what triggers people to buy that product. It's not about the discount. It's about the urgency.
Offering a discount can even backfire. For example, when you see a discount on a product that is advertised as being of top quality, currently the best on the market. You'll probably think – if it's that good, why it's discounted?
A much better strategy is to limit the availability of the product without including a discount. Whether through limited supply, or a limited time-frame, decreased production, etc. There is no need to lower the price, just lower the attainability.
Scarcity marketing is all around us
We are not aware that those limited-time offers or those last seats are a scarcity marketing tactic. They might be true or not, but they're intentional.
Airlines are doing great work with scarcity.
You're looking for a ticket, you've found the dates that suit you, the price is great but there are only one or two seats left (depending on how many people are in your search), like these TAP Lisbon-Rio tickets.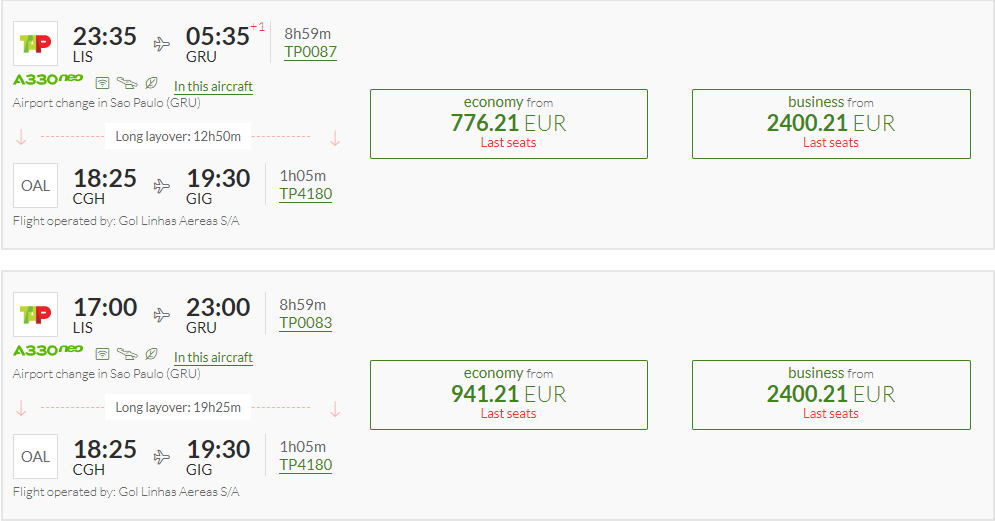 Source: TAP
What will happen?
The natural response is to quickly get your credit card and purchase those tickets while you can. That's what they're counting on.
What they are doing is pressuring you to buy the tickets immediately by making you think you'll end up empty-handed.
Here is another example.
Tropicfeel sells some really cool and unique shoes. They're all-terrain, super comfy, and come in various interesting colors.
And right now, they're having a limited time 30% sale of shoes they haven't sold so far, in colors they won't be making again. So not only you're getting a 30% discount, but you'll also never be able to own these shoes ever again.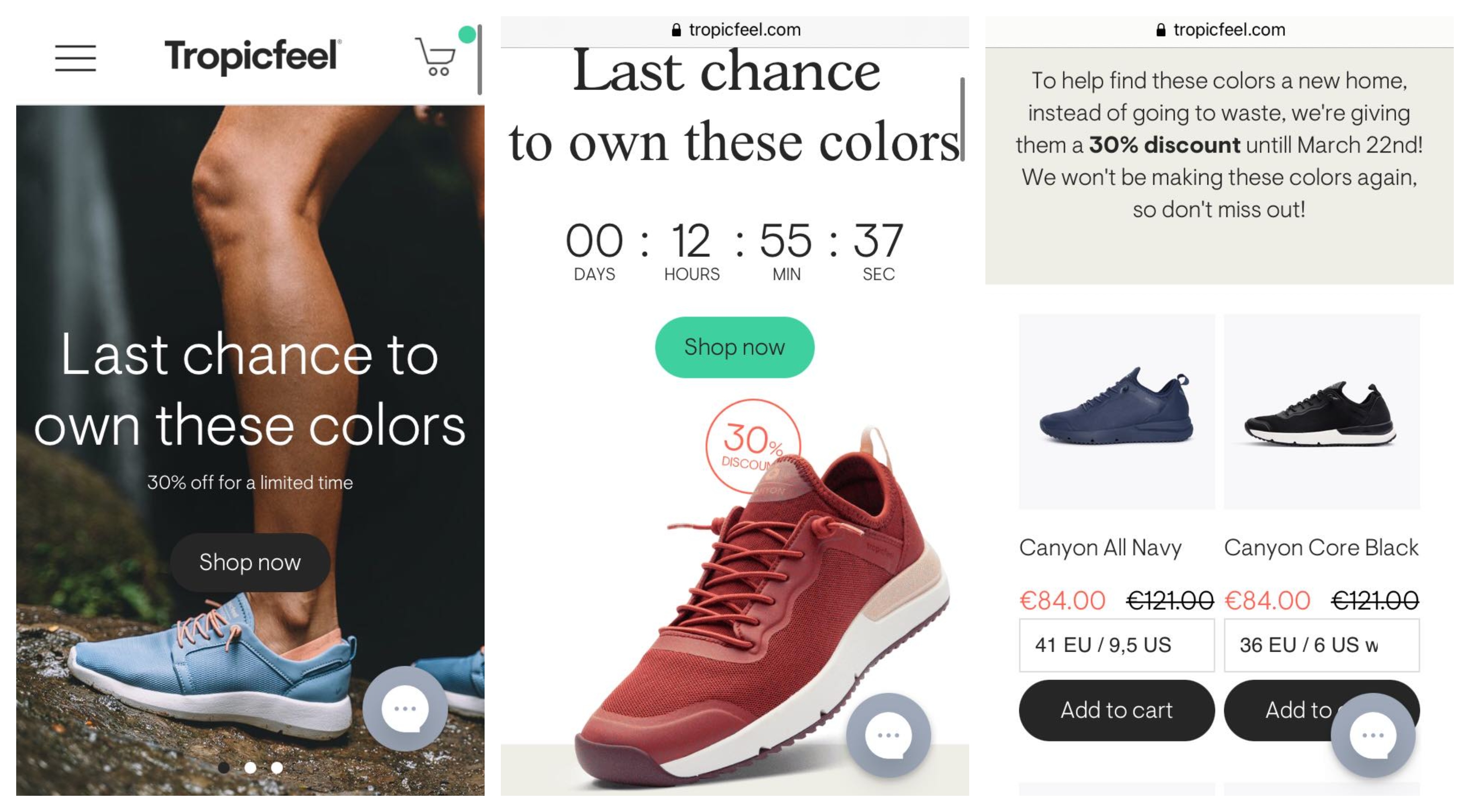 Source: Tropicfeel
Talk about a sense of urgency. And to make the matter feel even more urgent, they've named the URL last-chance and put up a clock so you can see how much time you have left to get your never-again-seen shoes.
They're practical, they're beautiful, and soon, they're gone. What a better way to do a killer sale.
Oftentimes, certain products are manufactured to be limited edition.
Nike's Air Jordan are limited edition experts. Not a year went by that they haven't released a pair of kicks in a very limited amount.
Like almost 20 years ago, when they've released a special edition pair commemorating the new century. They were Japan-exclusive, released on 1st of January 2001, limited to 2100 pairs, each individually numbered on the tag inside of the tongue. As a cherry on top, they came in a silver suitcase with a set of keys.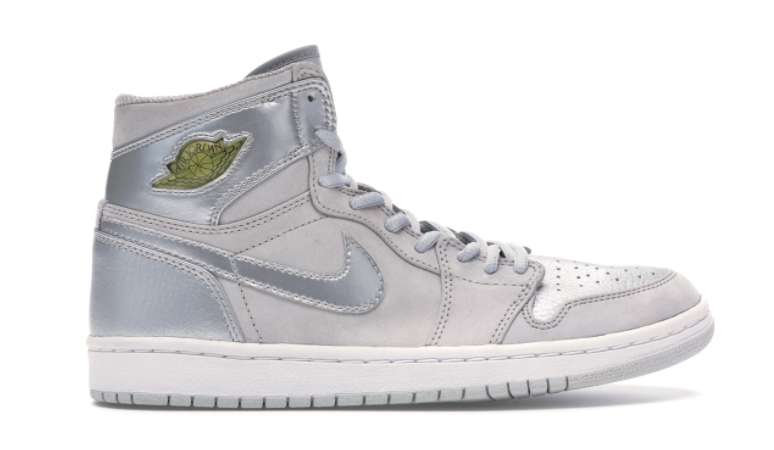 Source: Stockx
The retail price was $150. Today? They are sold for $1000. Scarcity marketing sometimes pays off for buyers as well.
How can you as an Amazon seller use scarcity marketing?
There are many scarcity marketing tactics out there and they all work. But we've compiled those tactics that will benefit your Amazon business the most.
Limited Availability
This is probably the #1 scarcity marketing tactic that everyone uses. That's because it really works.
The aim here is to be transparent and show the numbers. If you're running low on items, with less than 10 products left, show it using "only # left" or "only # in stock", with the exact numbers from your warehouses.
Source: Amazon
Not only does this limited availability create a sense of urgency, but it also shows that your products are of good quality and in-demand as they're selling out so quickly. That makes them even more popular.
Limited color and size availability
This is a variation of the above tactic.
Some sizes and colors sell out faster than others and you should show that.
Like these shoes on ASOS. They were available in sizes from 36-42 but they are so popular, only two sizes are left. And they made sure to inform customers that this model is selling out fast.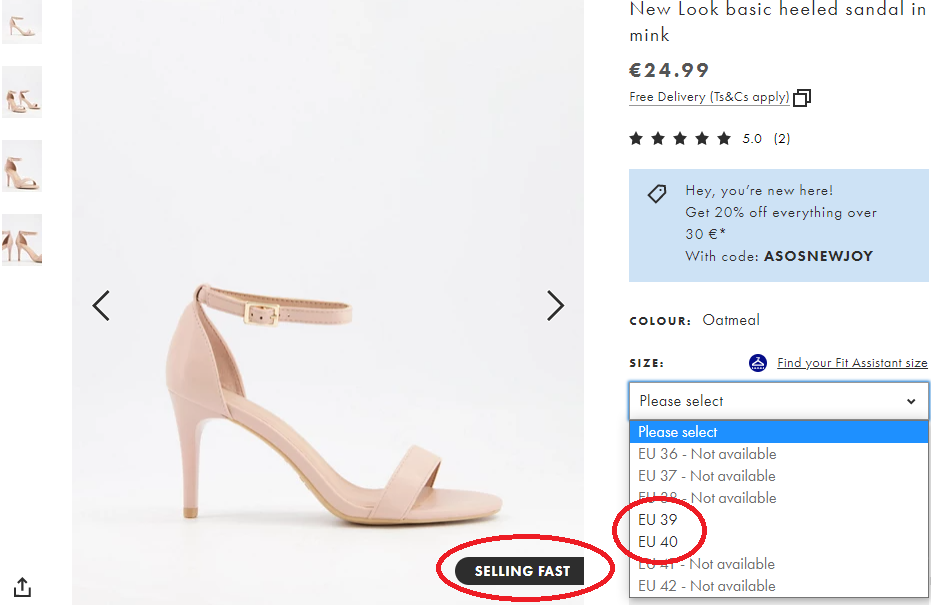 Source: ASOS
Limited time offers
What better way to speed up potential buyers than to make them time-pressed.
Plan a time frame for certain products during which they will be offered at a discounted price and place a countdown timer next to them, like this Kate Spade last chance offer.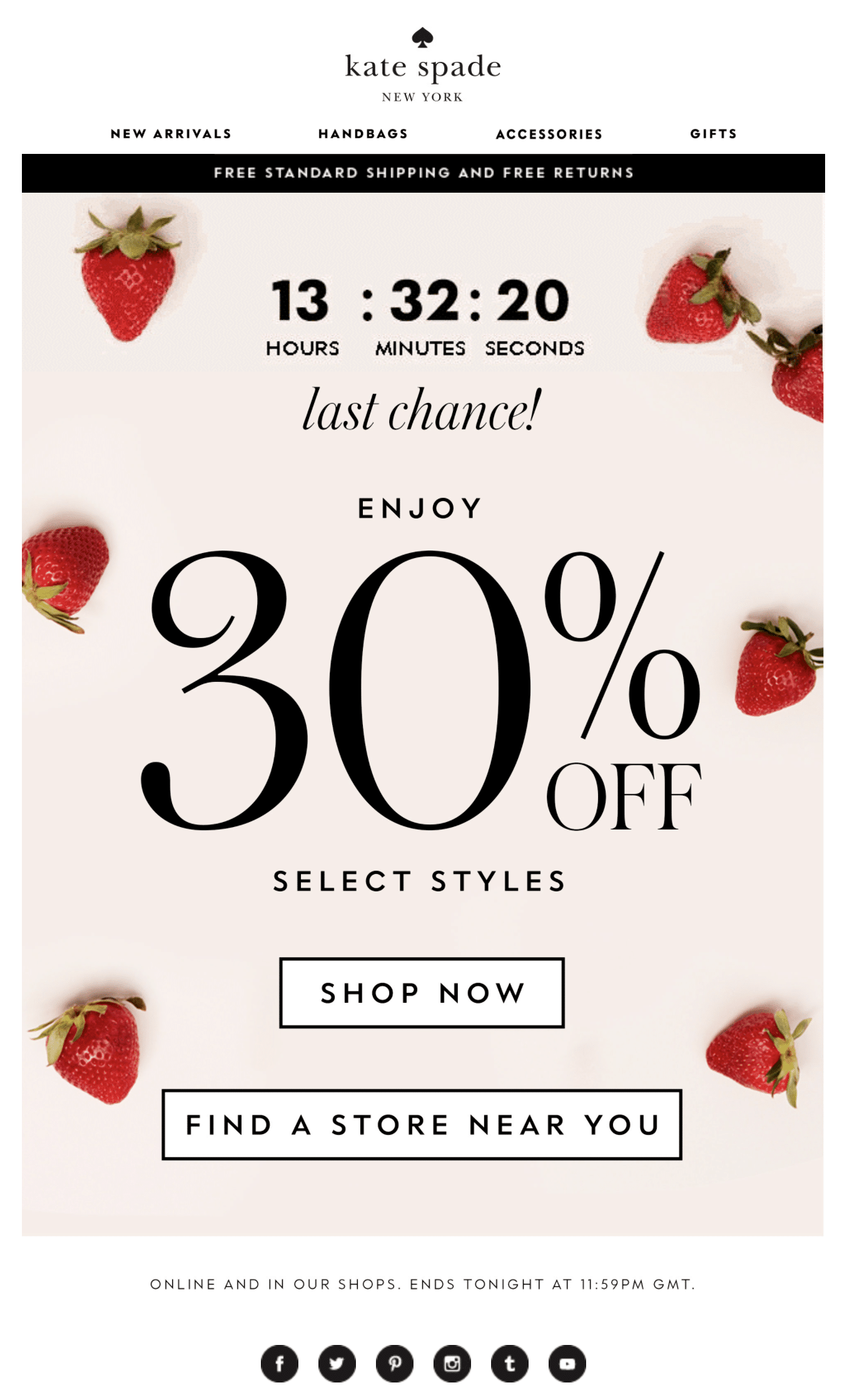 Source: Pinterest/Kickdynamic
Have a defined end date and time, and stick to it.
Don't run the countdown timer for the same product every day. People will figure it out and you will be discredited. Create truly limited time offers and you'll see a spike in sales each time.
Flash sales
Flash sales are a great way to offer several products at a discounted price in a limited time frame.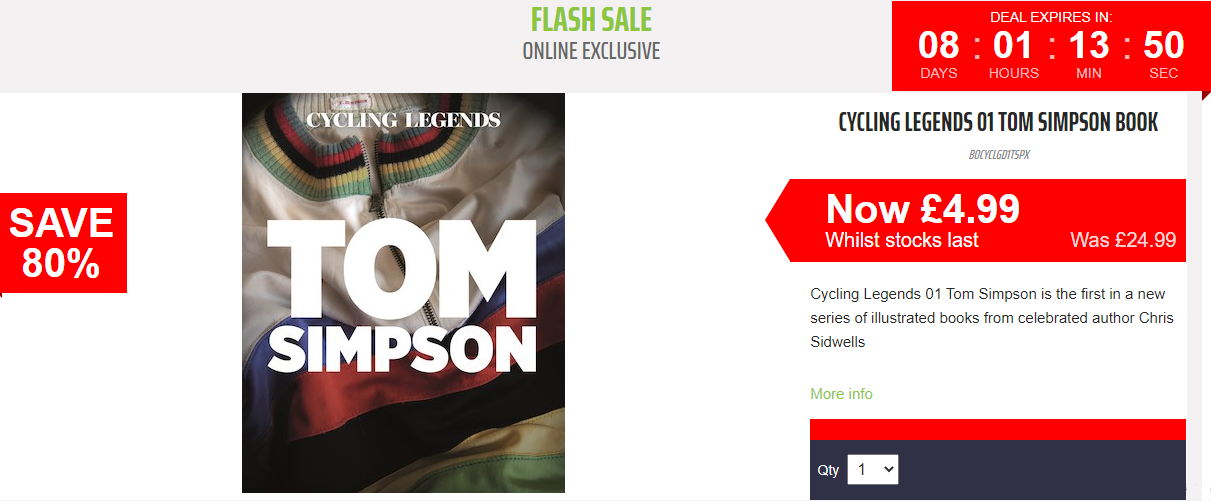 Source: Planetx
You can choose a certain theme or occasion, pick products that can fit into that context, and then notify your existing and potential customers through email, social media, and on your website in advance.
It's like an online shopping event that people will definitely check out.
Seasonal offers
Another limited-time tactic that people expect.
You can put certain products on discount at holidays like Christmas, Valentines, Woman's Day, Easter, etc. This is when people plan to spend money in advance  and you know their intent is very high.
On the other hand, during different seasons (spring, summer, winter, autumn) you can enrich your merchandise with products intended for a specific season, like pumpkin spice latte during autumn, or a planner designed with spring-related decorations, etc.
Source: Youtube/Starbucks Coffee
Your customers will know these items are available only for a certain time, so they know it's now or never!
Next day shipping
Another scarcity catch is the possibility of shipping the product the next day if it's ordered during a certain time frame.
Who doesn't want to have their order shipped ASAP and without having to pay extra for it?
This is a great way to persuade those hesitant buyers to go ahead and place the order.
Social proof
You have probably seen these notifications letting you know that someone near you has just bought that product you're eying, or that this and this amount of that product has been sold today.
This is social proof that your products are popular and people tend to look at what others are doing before making a decision.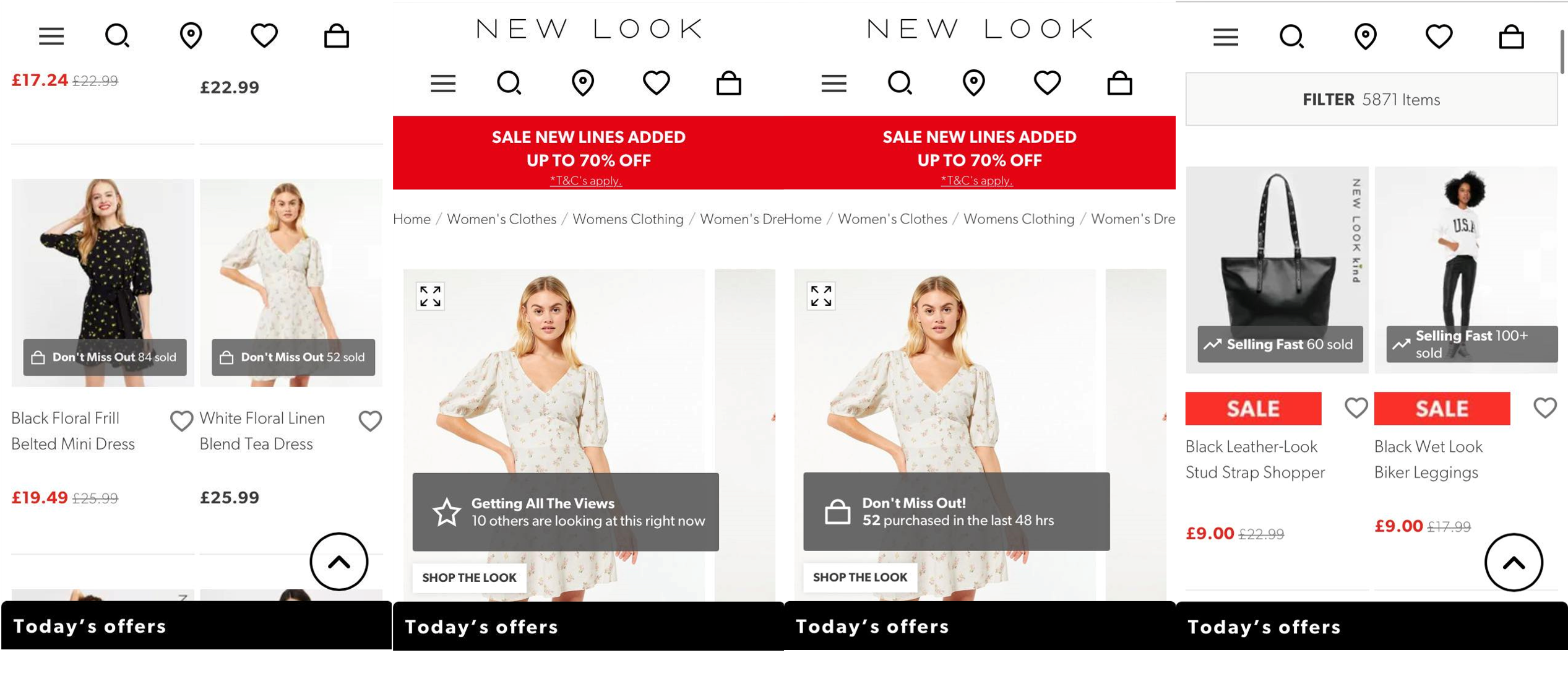 Source: New Look
"Don't Miss Out 52 sold" or "52 purchased in the last 48 hours, "Getting All The Views 10 others are looking at this right now", "Selling Fast 60 sold" - this is the seller letting you know its products are highly in demand and might sell out very soon.
It could be also in the form of someone viewing the same product or service at the same time as you, making you want to compete with that person and get it first.
Limited edition
This is ultimate scarcity marketing at play, requiring more complex organization and investment.
This is an approach that every known brand employs – releasing small-batch products that are limited edition, collector's edition, etc.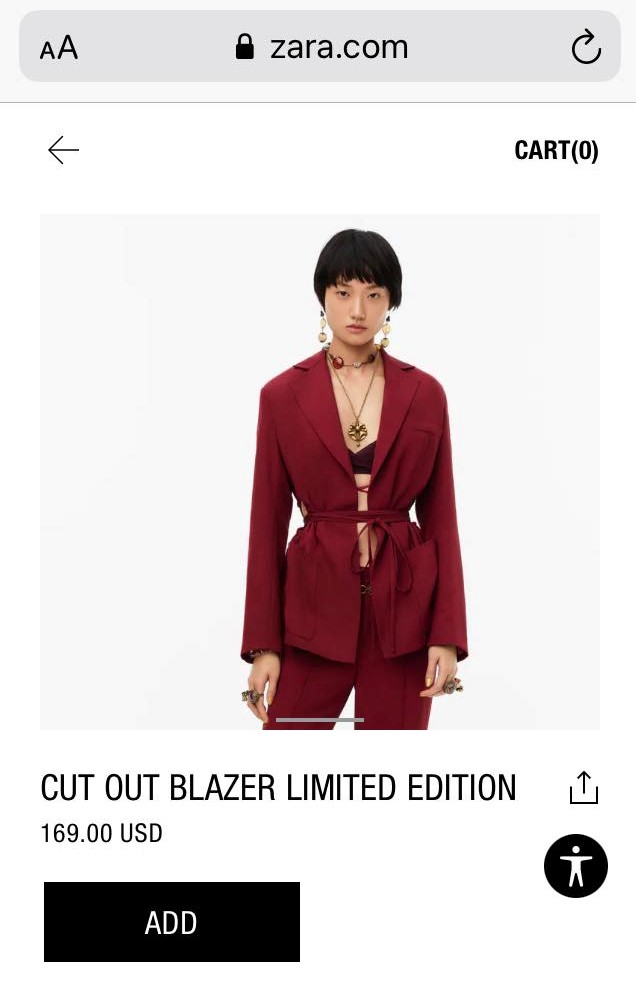 Source: Zara
So from time to time, create a unique product or service and sell it/offer it in a limited quantity only, letting the customers know it's an exclusive product or service.
Not only they will be time-constrained knowing the quantity is limited, but they will also be amongst the very few that own that product or has got a hold of that service, making them feel special and unique.
Scarcity marketing works only if it's real
Faking scarcity never ends well for the seller.
If you keep countdown timers on the same products every day or you show fake limited quantities, people will figure it out very quickly. More than ever people are shopping online and they know all the tricks marketers use to make them spend money.
Transparency and honesty is the key to a fair market and scarcity marketing can be a great strategy for your business if you use real data and don't try to trick your customers.
CodeDesign is a performance digital marketing(internet advertising agency) and Amazon agency. We help clients worldwide in creating a digital marketing strategy and optimizing how they use digital marketing channels. For Amazon marketing, we help vendors and sellers in Amazon listing optimization and creating an  Amazon marketing strategy.
---