How will IVF business change the future of fertility?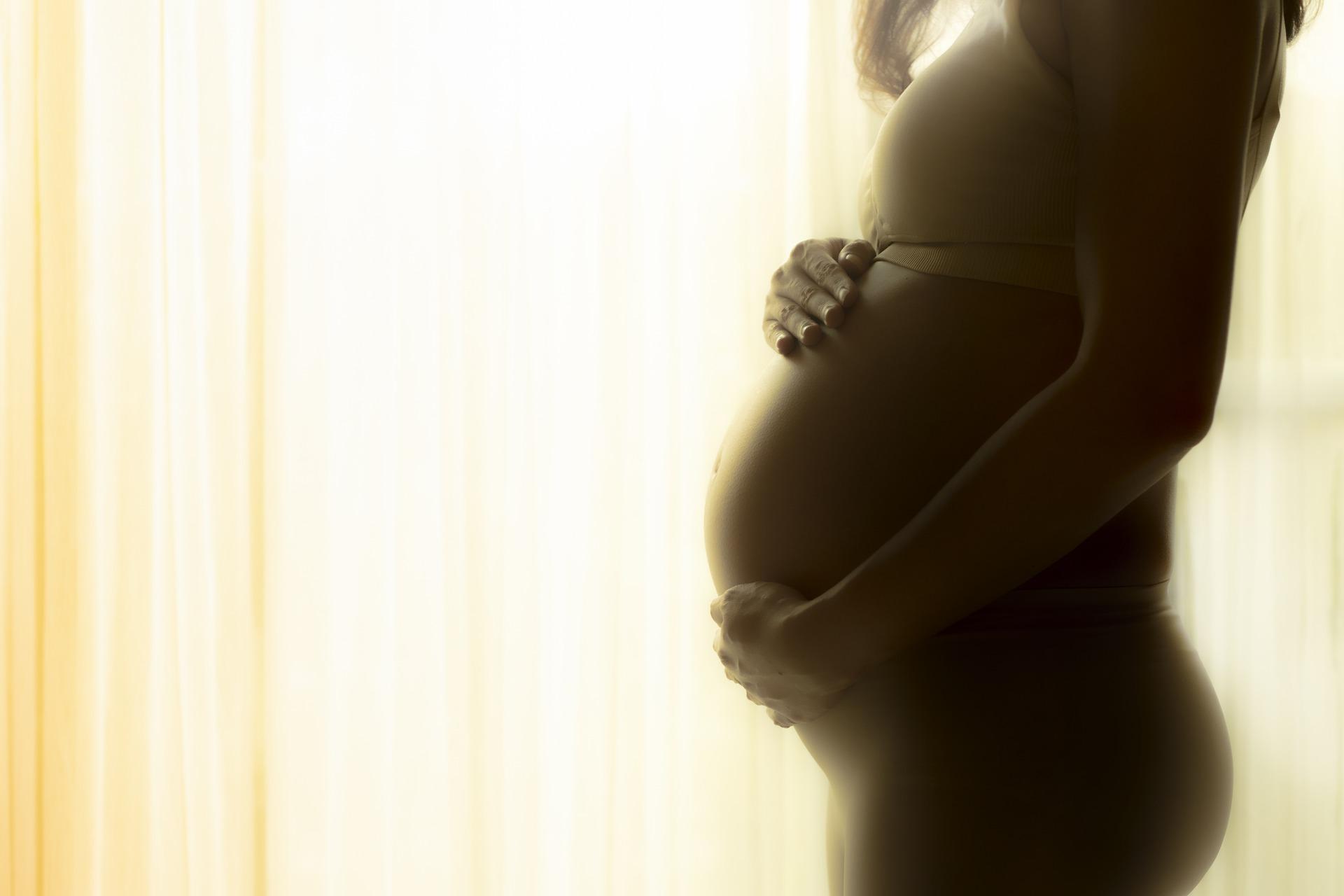 Source: Pixabay.
According to UCLA Health, an estimated 15% of couples will have trouble conceiving, and 48.5% of a million couples experienced infertility in the Reproductive Biological Endocrinology words in 2015. In the United States, 9% of men and 10% of women between ages 15 to 44 reported problems with giving birth, said the Office on Women's health 2019. As the territories with the lowest fertility rates, we find Southern Europe, Eastern Europe, and Eastern Asia with an average of 1.5 children per woman, informed the UNFPA 2018.
Adding to this biological factor, the improved access to educational and career opportunities for women and suitable contraception methods contribute to the delay of childbearing and low fertility rates worldwide. Women decide to dedicate more time to their professional life, and when they have achieved all these goals, their age may not be the best for fertility potential.
Due to this problem with fertility, the In Vitro Fertilization business has seen a significant increase in demand worldwide, being the best solution for couples that want to raise their kids. In a research study by "Facts & Factors," we see that the demand for global In Vitro Fertilization market size and share was worth USD 628.50 million last year. It is estimated to grow USD 1,036.7 million by 2028, generating a compound annual growth rate of 8.7%.
With assisted reproductive technology, IVF can treat infertility with procedures that use both eggs and sperm. By removing eggs from the ovaries, they are mixed with the sperm to make embryos, and finally, they are put back in the parent's body. This is one of the most common and effective types of reproductive technology, and because of it, this could be the future of fertility.
So, let's dive deep into this fertility market and investigate how well it is doing and what its advances are for the future of giving birth. Read how meme marketing is used to grasp audience's attention.
You could work with us, CodeDesign, the leading digital marketing agency to grow your business.
Read this complete guide on B2B SaaS SEO and Amazon Listing Optimization.
Keep reading!
IVF Market Overview
Medical research by The University of New South Wales has shown that IVF success rates have improved significantly over the past ten years. The live birth rate has increased by 18% in women that used this procedure, and there are even better results for women of older ages. According to Professor Georgina Chambers, who is the lead author of Assisted Reproductive Technology in Australia and New Zealand 2019 (ANZARD) report:
"For example, in women aged 35-39, the live birth rate per cycle started has increased from 19% to 23%, representing a 20% relative increase in success rates, and in those aged 40-44, the live birth rate has increased to 10%, representing a 27% increase in success rates over the last 10 years."
From 2010 to 2019, the live birth rate per embryo increased from 22% to 28%. The studies showed that live birth rates per embryo are still higher for younger women, with 35.1% for fresh cycles and 34.1% for the taw cycles for women between 30-34 years. Meanwhile, 44 years old women have a live birth rate of 1.7% for fresh cycles and 9.2% for thaw cycles. In words of Dr. Petra Wale, senior embryologist and Vice President of the Fertility Society of Australia and New Zealand:
"The improved success rates are due to many factors, including advancements in laboratory techniques and improvements in the overall management of couples experiencing infertility, such as lifestyle interventions, improved diagnostic capabilities, and in some cases surgery prior to IVF.
Among the most significant improvements, we found that live birth rates in frozen embryo transfer v fresh transfers had the most success, with a 50% increase in the LVR per frozen embryo, overcoming the 20% in 2010 and the 30% in 2019. During this time, fresh transfers increased from 24% to 25%. You could work with us CodeDesign, the leading digital marketing agency.
Nevertheless, there were some problems with IVF because the technique generates more triplets or twins, which could be dangerous for mothers. Thanks to the same improvement, countries like Australia and New Zealand decreased their multiple birth rate from 7.9% in 2010 to 2.9% in 2019. This has been driven by the increased proportion of IVF cycles where only a single embryo is transferred, from 70% in 2010 to 92% in 2019. This event has put these two countries among the safest to have IVF, says Prof. Luk Rombauts, a specialist in infertility treatment.


Source: YouTube.
Due to these continued advances, IVF procedures are increasing their demand in many other regions, raising this market's availability and popularity. Even more, supportive government initiatives allowed a boost to the establishment of fertility clinics, which is one of the reasons why this market is expected to grow so much in recent years. All of this increases medical tourism, positively impacting the IVF market potential. Read this IVF marketing tactic, and fertility clinic marketing guide.
Nevertheless, one factor that plays against the development of this market is the high costs associated with these treatments. Because of this, countries like the United States adopted new policies that could increase the fertility rate, from legally mandated insurance coverage for fertility treatments to subsidies intended to ease the burdens of child-rearing.
Another player that did some damage to this market was the COVID 19, which caused the shuttering of fertility clinics during this year. For example, the socio-economic impact of the COVID-19 did some damage to China, where preliminary data shows that birth rates declined between 9 and 32.6% in the second half of 2020 compared to the previous year. This event has caused the Asiatic country to change its one-child policy to two in 2016 and augment a three-child policy in 2021. How can you use QR codes for your digital marketing campaign?
Regardless of this, as the entire world is returning to normality, many IVF centers report normal activities, and the market's negative trend is expected to disappear. 
Also, the increasing economic strength will be a crucial factor for IVF market growth post-pandemic.
When we evaluate how many clinicians perform IVF cycles worldwide, Reproductive Biomedicine Online informs us that the result is 2.5 IVF cycles, generating more than a half-million deliveries annually.
Reports from the International Committee for Monitoring Assisted Reproductive Technology published in Fertility and Sterility informed that Israel offers the most extraordinary per-capita access to IVF, having 5,206 cycles performed per million inhabitants in 2011. Another country with a tremendous amount of IVF procedures was Japan, which initiated 169,169 assisted reproduction cycles in 2011, twice as many cycles as the United States and three times as many as Germany, France, and Italy.  Read this latest guide on amazon listing optimization.
Read this guide on how to improve website traffic and get relevant customers.
But some patients have mentioned Denmark as one of the best countries for assisted reproductions due to its generous national fertility benefits. The BBC studies suggest that almost 10% of newborns in this country are conceived via IVF or any other fertility technique, surpassing the 1.7 percent of U.S. infants born through this method, reports the Centers for Disease Control and Prevention.
IVF helps the LGTBQIA+ Market
Perhaps throughout this article, we had in mind a heterosexual family in our heads. However, the incredible and vindicating thing about IVF services is that it is one of the treatments that allow same-sex couples to have the pleasure of having a child. This is why these services have a massive market of people who have the right to have their own families, and fertility treatments are their best option to achieve this. What is Digital Marketing VS Advertising?
Looking forward to supporting this community, 18 of the 27 European Union countries provide legal access to assisted reproduction for same-sex female couples and single women. In other countries like Norway and Austria, their governments bar single women from undergoing In Vitro Fertilization, but don't place any restrictions on same-sex female couples, explains TIME Magazine.
But maybe the best destination for the LGTBQIA+ couples market is Denmark, which has become a destination for international patients who struggle with obstacles to IVF in their countries. TIME Magazine informs that patients from Germany, France, Norway, Sweden, Switzerland, and the U.K. were the vast majority of the 3,990 IVF and intrauterine inseminations treatments in one Danish clinic in 2017.
In the case of homosexual men, IVF treatments are also available by donating their sperm and a donated egg and putting it in a gestational carrier.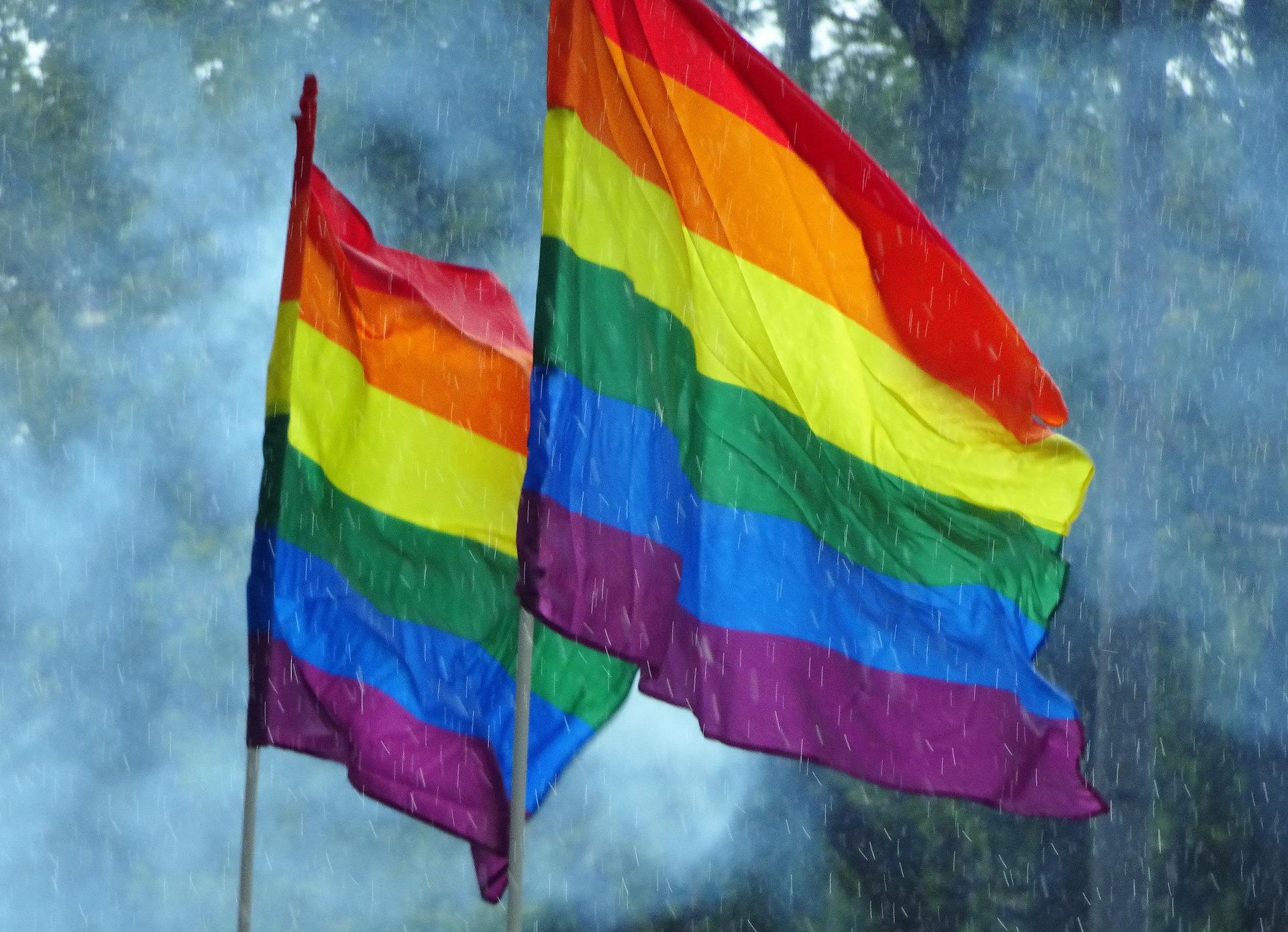 The Future of Reproduction: In Vitro Fertilization.
In the essay "The Future of IVF: The New Normal in Human Reproduction," we see that IVF patients must deal with constant stress and psychological pressure, which, added to the high costs and the long-term treatment, make them decide to surrender to these methods. 
However, the essay is optimistic about the future of this industry and explains the advances in technology, medicine, and costs. At Codedesign, we share it with you.
Medical Advances
Controlled Ovarian Hyperstimulation (COH) is a treatment used to increase the number of oocytes available for IVF. It consists of using multiple injections of gonadotropins and many attendants to the clinic to perform transvaginal ultrasound evaluations that measure the level of circulating hormones. Although this process is complex and time-sensitive, experts are trying to reduce the number of injections using long-acting gonadotropins or oral medications, making it easier for patients.
An emerging strategy to measure salivary estradiol levels could help decrease the need for blood draws during COH. Recent advancements in portable lower, cost ultrasound devices could help to make the treatment more accessible by telemonitoring it. At long last, clinics could offer a screening of patients for psychological issues and counseling to cope with interventions like therapy.
Source: YouTube.
Technological Advancements
One of the most promising technological developments in the automation and miniaturization of the IVF laboratory could help democratize this process. Most of the high cost for IVF comes from building, staffing, and manually operating, plus the maldistribution in access and variability of outcomes. A normal IVF process takes to:
Identification and separate sperm and oocytes.}
Fertilization
Embryo culture 
Selecting embryo for transfer
Cryopreservation of surplus embryos and gametes
Significant technological advances have been made to reduce the high costs of automating these processes, although the vast majority must be done manually. The inclusion of lab-on-a-chip could be the solution to automate all of this in a single system.
Microfluidics is a multidisciplinary field of study trying to control and manipulate this IVF process with small-scale geometric constraints. This considerable advance could generate a rise in factors like:
Precisely controlled fluidic gamete/embryo manipulations
Provide biomimetic environments for culture
Facilitate microscale genetic and molecular bioassays
Enable miniaturization and automation
These microfluidic devices have proved their advantages in embryo isolation, assessment, and manipulation processes. Specialists are focusing on integrating individualized microfluidic procedures into a future IVF lab-on-a-chip. This system may make the fertilization process more suitable for most IVF patients, decreasing the need for Intracytoplasmic Sperm Injection (ICSI). The effectiveness of this treatment could achieve fertilization with even a low concentration of sperm. Nevertheless, there is still a difficult step to accomplish in making this process available commercially.
Future automated ICSI will need a combination of microfluidics, robotics, and refined optics. By now, embryo culture is already automated using time-lapse incubators that allow continuous evaluation of embryo development. With the data generated from time-lapse incubators, machine learning could select the embryos with the highest pregnancy potential. 
Source: YouTube.
Scientific Advancements
Thanks to constant research, specialists now understand better the mechanisms that govern folliculogenesis. With the development of in vitro culture systems for follicles, experts can provide insights into the relationship between oocytes and their surrounding somatics sells and check the primordial hormones and growth factors. These improvements expand fertility preservation with ovarian tissue cryopreservation and even help women that could have a problem due to gonadotoxic chemotherapy, cancer, or other serious diseases.
The use of this technology could allow isolating oocytes from patients who have developed any disease or entered into natural menopause as long as dormant follicles remain within the patient's body.
Another critical advance is the creation of an artificial ovary that has been achieved in a murine model using 3D scaffolds for tissue engineering.
In this case, microfluidic culture could also be used to support follicle development while simulating the standard menstrual cycle.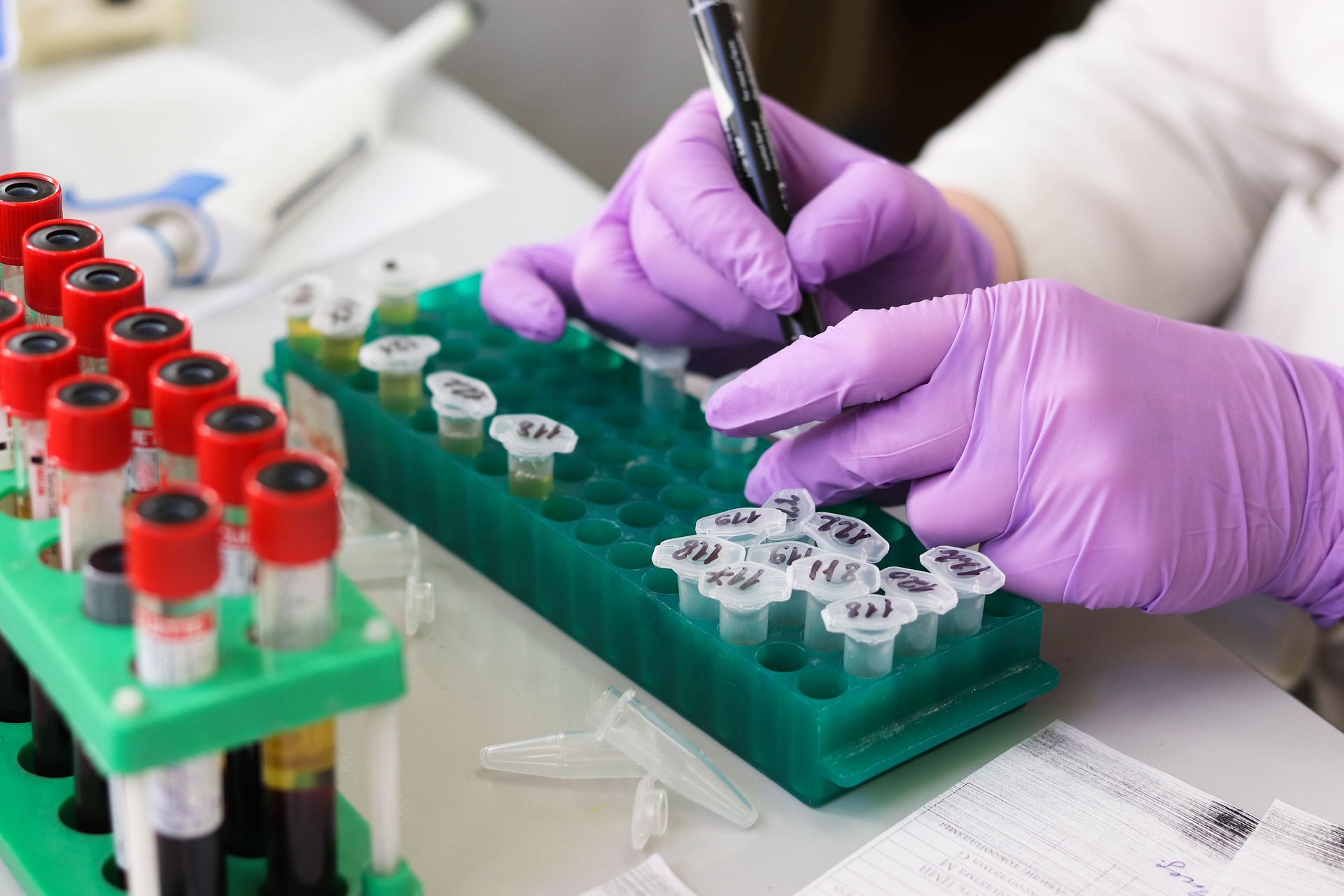 IVF Marketing
In Vitro Gametogenesis (IVG)
This may be the most revolutionary concept in the modern reproductive market. With the use of various approaches that include organ culture systems, embryonic system cells, embryonic stem cells (ESC), induced pluripotent cells (iPSC), and spermatogonial stem cells (SSCs), IVG can lead to the creation of functional gametes in rodent models. Japanese specialists succeeded in extending the generation of human oogonia from iPSCs. 
This exciting technique could increase the number of oocytes available for infertility treatment in women with poor-quality autologous oocytes. The existence of these OSCs that give rise to new oocytes has caused some controversy within this area for almost a decade.
Source: YouTube.
Reproductive Genetics 
Reproductive genetics is a field that is primordial for further developments in the IVF industry. To develop next-generation sequencing, experts have come to the adoption of PGT of embryos looking forward to detecting the presence of chromosomal abnormalities. With the use of carrier screening of infertile. Experts continue to monitor the presence of genetic abnormalities that may be affecting the decline in fertility in society. 
The latest improvements in micromanipulation techniques and the development of CRISPR-Cas9 tools augment the prospect of germline genome modification, which could help treat monogenic disorders. CGM has been done in human embryos with Mitochondrial replacement therapy to prevent heritable mitochondrial DNA diseases. Clinical trials are already underway in the U.K.
Source: YouTube.
Final thoughts
Although fertility problems are affecting us today, IVF business procedures are the most effective in allowing more families to develop. The same article that we mentioned earlier ensures that in the future, 10% of newborns will have achieved it through IVF processes.
Suppose studies continue and scientists reach new frontiers in genetic, medical, and technological fields. In that case, this market will see a significant advance in the future, becoming the future of fertility. With these advances, more users will access these services, lowering high prices and streamlining processes with technology.
At Codedesign, we will be offering a series of articles that will help you understand how you can use digital marketing for this industry that will explode in popularity and demand. Stay connected to learn more about this beautiful world of fertility. If you want more advice for your IVF clinic or business, contact us, and let's expand your business to a new level!
Until a new article, see you!
CodeDesign is a leading:
- Amazon marketing agency, and
Feel free to contact us to see the unprecedented growth of your business.
---