B2B SaaS SEO: A complete guide in 2023
B2B SaaS SEO is the technique of boosting organic traffic to a SaaS company's website by achieving first-page positions on search engine results pages (SERPs) for a list of pertinent keywords. For the degree of success you want, you need the greatest SEO assistance in this niche. B2B SaaS SEO is a thorough but guided procedure that enables your firm to rank highly on google.
In this article, we'll walk you through everything you need about SEO for B2B SaaS businesses.
CodeDesign is a leading digital marketing agency. Work with us to accelerate your business growth.
Read this complete guide on Amazon Listing Optimization.
What Is B2B SaaS SEO?
What is B2B Saas SEO?
When most people think of SEO, they think of the work that needs to be done on a company's website to rank higher in search engine results pages (SERPs). But SEO isn't just about on-page optimization. It's also about off-page, technical optimization, and building authority and brand in a given niche.
And when it comes to B2B SaaS businesses, off-page SEO is essential. That's because B2B SaaS businesses often sell a complex product or service that needs more authority and can be difficult to explain in just a few words. As a result, they usually have a more challenging time ranking in SERPs than their B2C counterparts.
That's where B2B SaaS SEO comes in. It's the process of optimizing a business' website and its online presence to rank higher in SERPs and attract more qualified website traffic.
Why Is B2B SaaS SEO Important?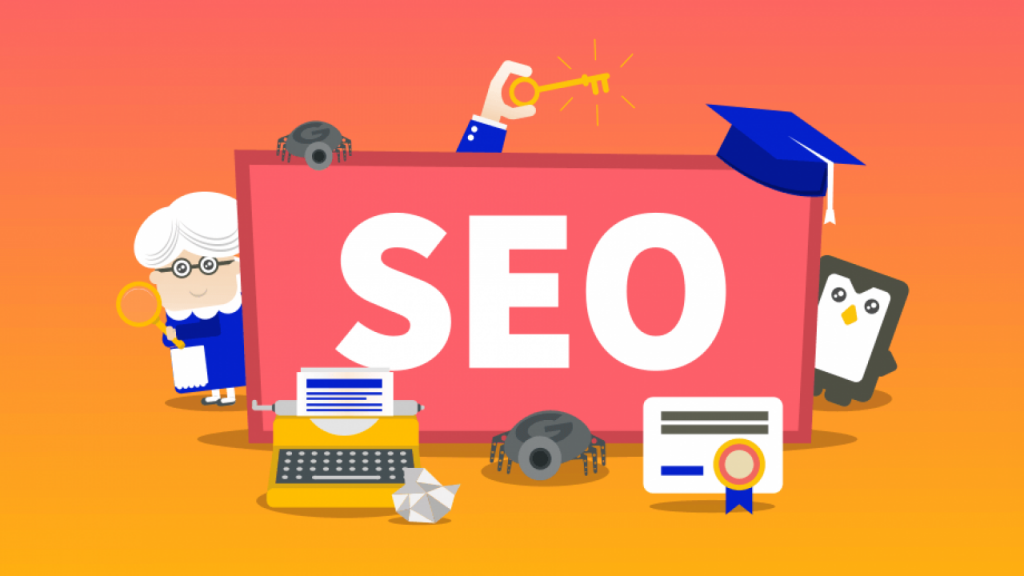 B2B SaaS SEO Importance

43% of B2B buyers start their research with a Google search. You're losing out on potential customers if you're not showing up in those results.
Second, B2B customers are older and savvier than consumers. They know what they want and are more likely to do their research before purchasing. If you don't have a strong SEO strategy in place, you'll lose out to your competitors who do. Finally, B2B purchases are often larger and more complex than consumer purchases. They require more research and discussion before a decision is made. If you can't be found in the early stages of that process, you'll miss out on the chance to close the sale.
How to Optimize Your Website for B2B SaaS SEO
1. Website design and user experience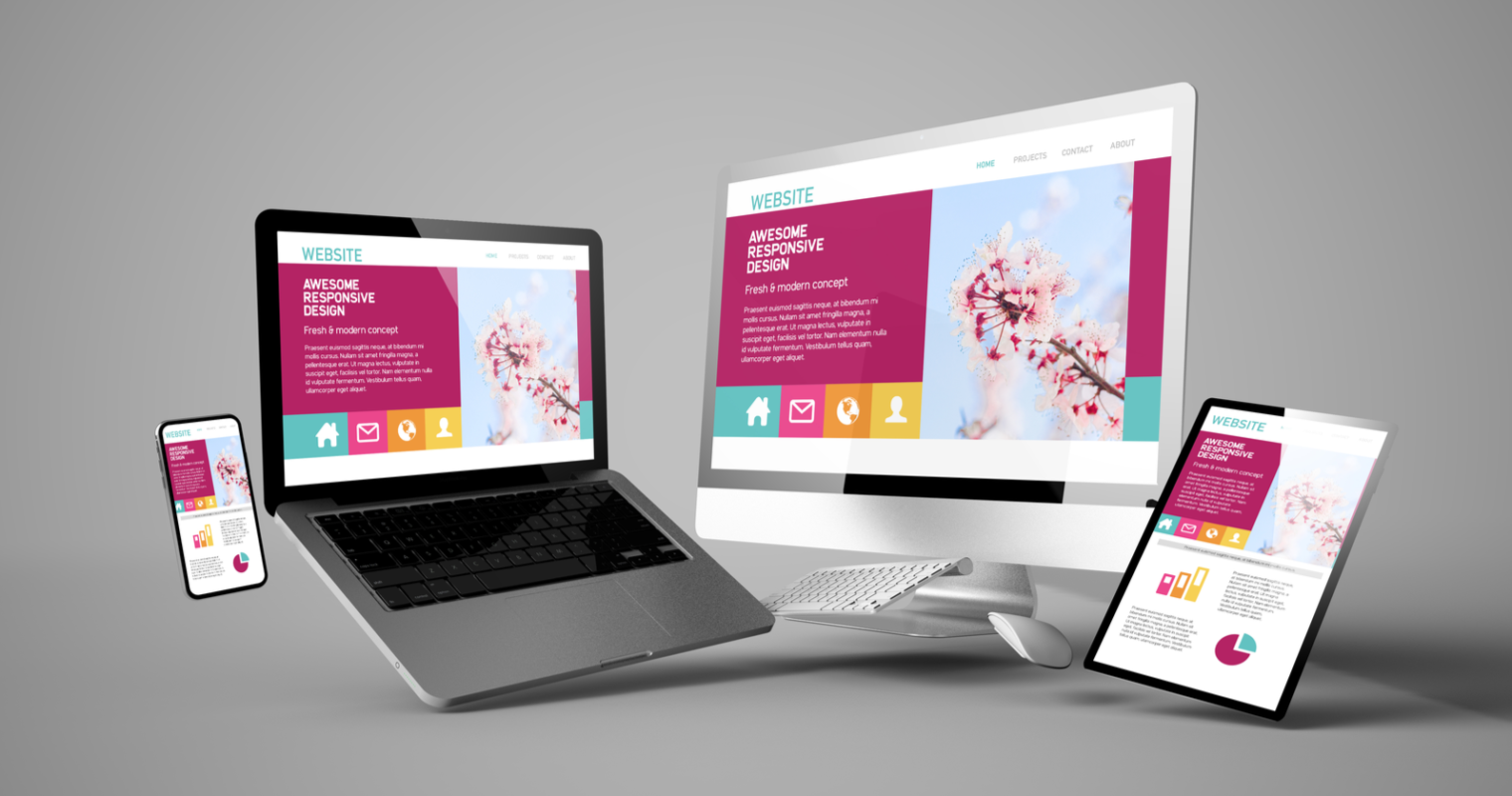 website design
Your website's design is critical for B2B SaaS SEO. It needs to be engaging and easy to use so that users stay on your website longer, increasing the chances that they'll convert. Make sure your website is responsive and looks good on all devices. Using clear and concise language helps to improve the user experience by making it easier for your audience to understand your content. This can also help with SEO, as search engines prefer websites that are easy to read and understand. Have a clear and intuitive navigation structure as it is easy for users to find what they're looking for on your website. 
This can improve the user experience and make it easier for search engines to crawl and index your site. Use clear headings, subheadings, and labels to organize your content and make it easy for users to find what they need. Consider using a site map to help search engines understand the structure of your website. It's also a good idea to use breadcrumb trails to help users understand their location within your site and make it easy for them to navigate back to previous pages. In addition, consider using a search bar to allow users to easily find specific content within your site.
2. Content quality and quantity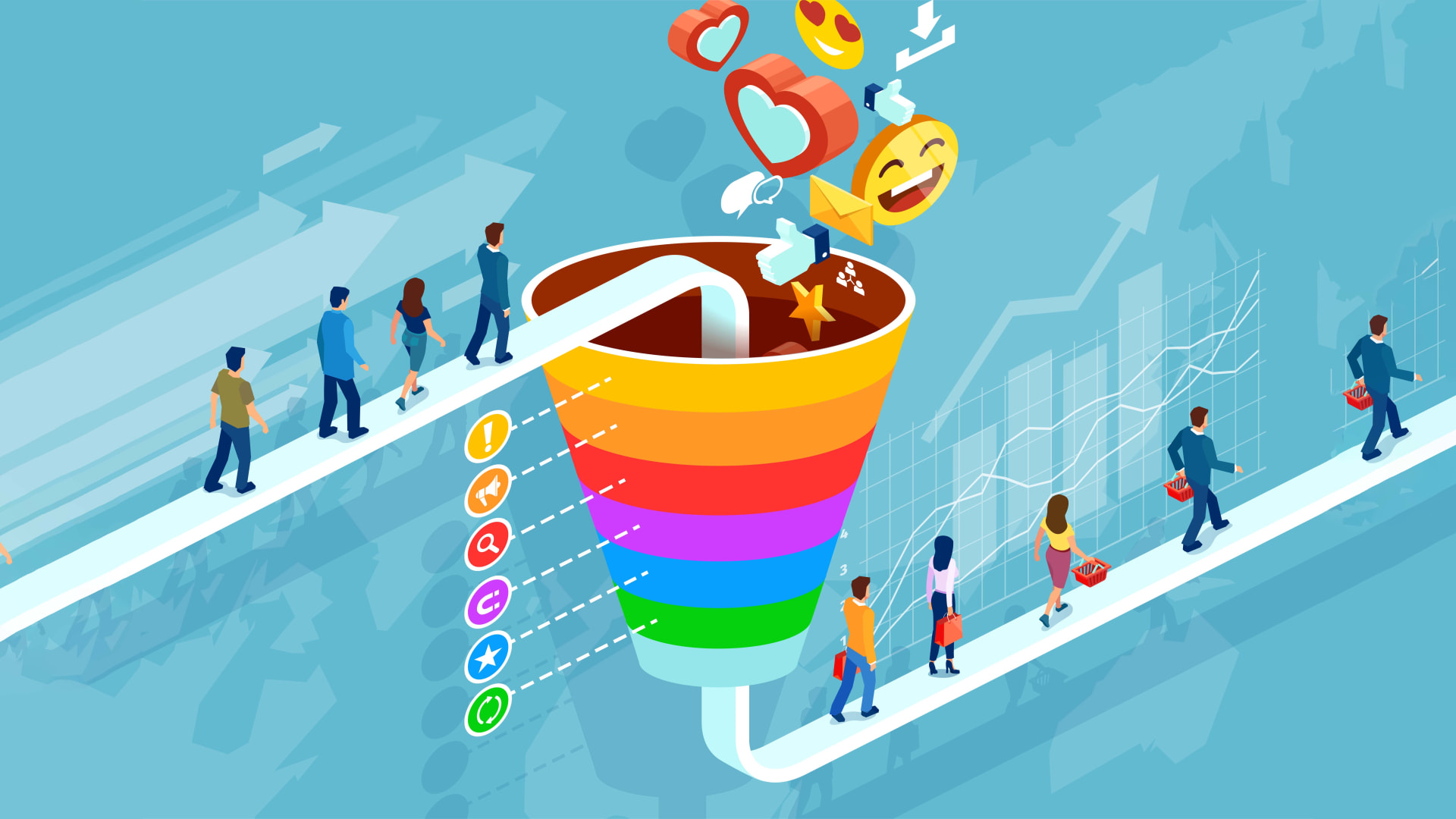 A right Content Marketing strategy could enhance conversions
Quality content is essential for B2B SaaS SEO. Your website's content should be well written, informative, and relevant to your target audience. Additionally, you'll need to produce a large volume of helpful, appropriate, and informative content to rank high on search engine results pages (SERPs).
3. Focus on personas and their problems
To effectively optimize your SaaS website for search engines, it's essential to focus on two key elements: your target audience (personas) and the issues they are facing. By understanding who your ideal customers are and creating a strategy that intends to solve their problems, you can ensure that the right people engage with your content and move further down the sales funnel. 
On the other hand, it's important to recognize that people searching for software solutions often look to address specific challenges or needs. As such, it's crucial to convey to potential customers that your platform can effectively solve their problems. By keeping these elements in mind and targeting both personas and problems through your SaaS SEO strategy, you can drive the right traffic to your website and position your platform as a viable solution for your audience's needs.
4. Research what your competitors are doing
To improve your online presence and market share, it's important to research your competitors' content. Look at the top pages that rank for the keywords you've identified and see what other techniques they use that could broaden your focus. For example, if your competitors rank for "SaaS marketing," consider what techniques you can emulate on your site. You can also check out the keywords your competitors are ranking for, their backlinking strategies, and the copy of their Google ads using an SEO platform like SEMrush. 
Pay attention to any gaps in your research, as these can be opportunities to quickly increase visibility and rank higher on the search engine results page (SERP). SEMrush and other platforms may also show you the PPC ads your competitors are running, giving you insight into their target funnel areas with different keywords.
5. Have a backlink strategy in place
To rank well for competitive keywords, it's essential to have backlinks. You must create a comprehensive link-building strategy to obtain relevant links to your content. In addition to helping your site rank on Google, link building can expose your business to your target audience, generate referral traffic, and establish you as a subject matter expert. Some successful link-building tactics for SaaS companies include digital PR, building resource links, identifying unlinked brand mentions, fixing broken links, and guest posting (remember to add the rel="no follow" attribute to these links). Check this amazing tool by Semrush to explore new linking opportunities.
6.Have the Customer Journey in mind while incorporating keyword research
A solid keyword strategy is an essential part of SaaS SEO. When optimizing your website across the customer journey, it's important to consider the different stages of the sales funnel and the types of keywords that will be most relevant at each stage.
- Building awareness for the Top of Funnel customers
Top-of-the-funnel keywords for SaaS refer to the types of searches prospects make when trying to find a solution to a problem.
Top-of-funnel keywords for a SaaS platform like a project management tool might include searches such as "how to effectively manage a team," "best practices for project management," and "improving communication in the workplace." These searches are typically made by individuals looking for general solutions to problems related to team management and communication rather than specifically searching for a project management tool. While these keywords may have a lower conversion rate, they can increase awareness of your business and position you as a solution for potential customers later in the sales process.
At the top of the funnel, potential customers are likely to conduct broad, informational searches to learn more about different software solutions and their features. These keywords should be more general and focus on your product's overall benefits and features.
- Increasing familiarity and authority for the Middle of Funnel Customers
Middle-of-the-funnel keywords for a SaaS platform like a product management tool might include searches such as "best product management software," "product roadmap software," and "collaborative product development tools." These searches are typically done by prospects who know that solutions to their problem exist, but they have yet to explore their options in depth. At this stage, prospects intend to purchase, but they are still evaluating different products or features to determine which best meets their needs. To rank for these types of queries, it's important to have a product or feature landing page or similar types of content that can help earn visibility and attract potential customers who are making a decision.
As customers move further down the funnel and become more interested in your platform, they may search for specific keywords related to their problems and how your product can help solve them. These keywords should be more targeted and focus on the specific features and benefits that address their needs.
By considering the different stages of the customer journey and the types of keywords that will be most relevant at each stage, you can create an effective SaaS keyword strategy that optimizes your website across the sales funnel.
- Convert the Bottom of Funnel customers with dedicated landing pages
As prospects near the sales process end, they decide which product or service to purchase. They have identified the solutions available to solve their problem and understand the different providers well. Regarding keywords, these prospects seek information that will help them decide, such as pricing, reviews, comparisons with other products, and information about integrations. For a product management tool like Asana, the bottom-of-the-funnel keywords might include searches like "Asana pricing," "Asana reviews,"," and "Asana tool integrations." This is the final opportunity to convince prospects that your platform is the best fit for their needs and to sign up new customers.
Customers are now finally prepared to purchase at the bottom of the funnel and may be looking for more transactional keywords associated with price, demos, and sign-up procedures. More action-oriented and concentrated on the particulars of acquiring and utilizing your goods, these keywords should be used.
You can develop a powerful SaaS keyword strategy that optimizes your website throughout the sales funnel by taking into account the various stages of the customer journey and the kinds of keywords that will be most pertinent at each stage.
How to Get Started With B2B SaaS SEO?
Getting started with B2B SaaS SEO
The first step is understanding your website and its current SEO state. This means doing a complete site audit and identifying all the areas that need improvement.
The next step is developing a strategy. This will involve creating a plan of action that aligns with your business goals and target audience. 
Once you have a strategy, you can start implementing it by optimizing your website content, backlinks, metadata, and more.
Finally, track your progress and make necessary adjustments as you go. Use advanced reporting tools to measure your success and identify areas for further improvement.
Check out Saaslinko's enterprise saas seo guide.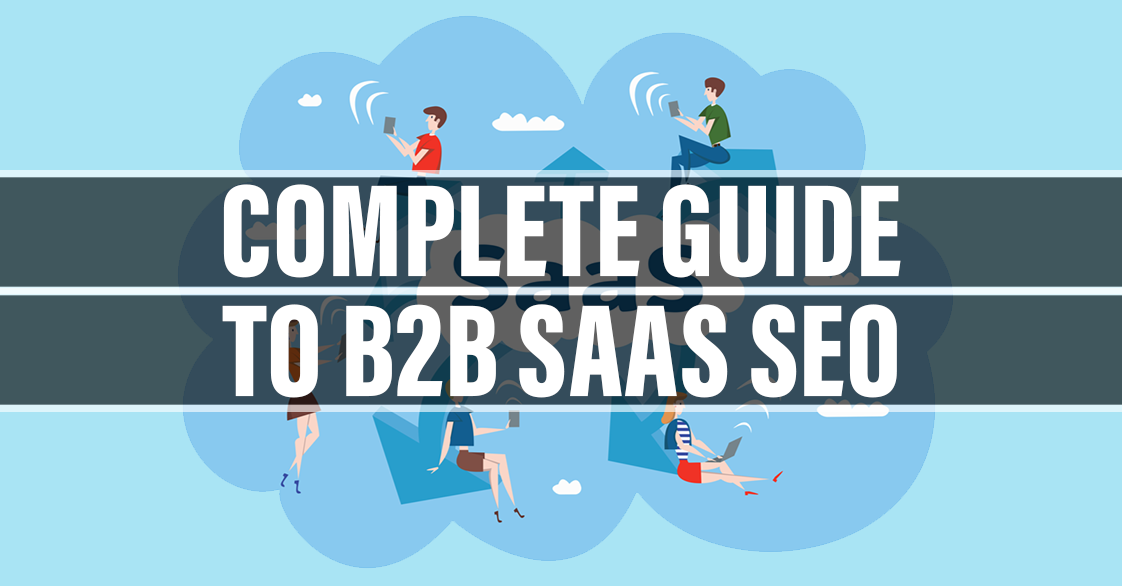 B2B SaaS SEO
What Are the Best Practices for B2B SaaS SEO?
Regarding B2B SaaS SEO, there are a few best practices to keep in mind.
One of the most important is making sure your website is optimized correctly for search engines. This means ensuring that your pages have the correct titles, metatags, and descriptions and that your website is perfectly set up with Analytics and Search Console.
You'll also want to ensure that you're targeting the right keywords and phrases and creating valuable content that will interest your target audience.
Another critical element of B2B SaaS SEO is link building. You'll want to build links to your website from high-quality websites to improve your site's authority and ranking.
Codedesign is a digital marketing agency that can help you with your B2B SaaS SEO needs. We have a team of experienced experts who can help you create a successful campaign to increase traffic and leads from your target audience.
How to Measure the Success of Your B2B SaaS SEO Campaigns?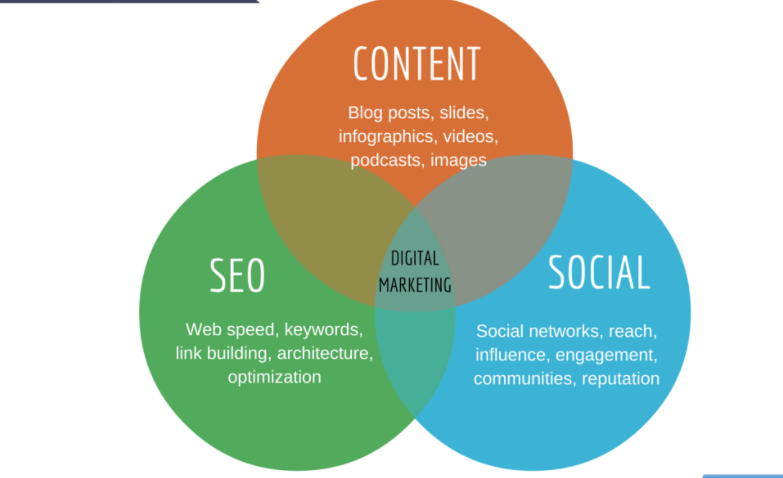 SEO campaign
The most important metric for any SEO campaign is organic traffic. By monitoring your website's organic traffic, you can track how well your SEO campaigns are performing and make necessary adjustments.
Another great way to measure the success of your SEO campaigns is to look at your website's conversion rate. Suppose you're seeing an increase in organic traffic but no corresponding increase in conversions. In that case, your website's design or user experience is likely causing people to leave without taking any desired action.
You can also measure the success of your SEO campaigns by looking at your website's bounce rate. A high bounce rate means that people leave your website after just viewing a single page, which could signify that your website isn't providing the information they're looking for.
By tracking these three metrics, you'll gauge the overall success of your B2B SaaS SEO campaigns and make necessary adjustments to ensure that you're getting the most out of your investment.
Implement and execute your content strategy
Once you have a content strategy, it's time to start implementing and executing it. This can be a daunting task, but with the help of your team (or our team at Codedesign), it can be a breeze.
First and foremost, you must ensure that your website's content is up-to-date and accurately reflects your brand and what you offer. This includes your website's title tags, meta descriptions, header tags, and images.
Next, you'll want to start producing fresh, engaging content regularly. This could be in the form of blog posts, videos, infographics, etc. Make sure to target your audience and create content that's relevant to them.
When publishing new content, please share it on social media and promote it through email marketing campaigns. You can also use paid advertising to amplify its reach.
If you're looking for help getting started with your content strategy, our team at Codedesign would be happy to assist you.
How to pick your SEO goals and strategy?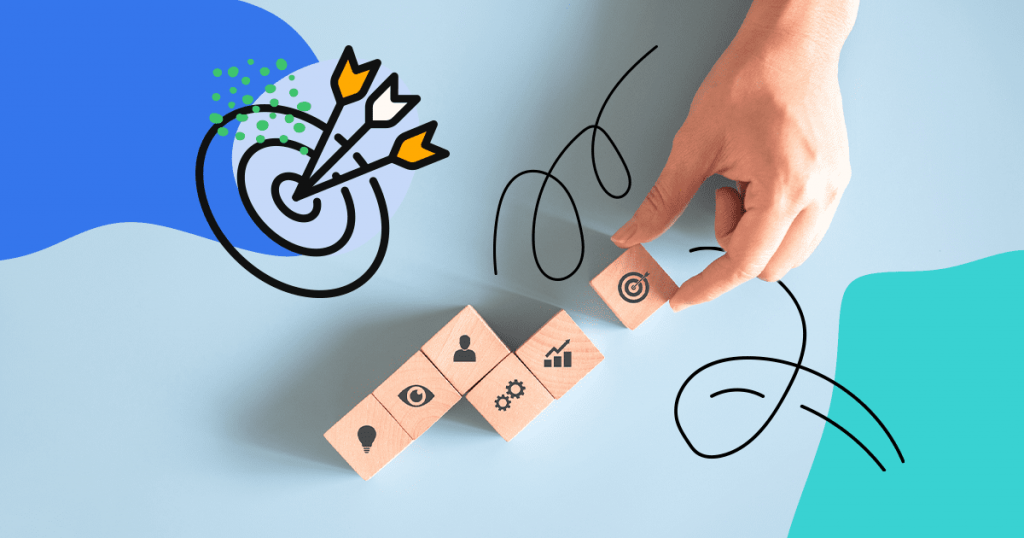 SEO goals and strategy
Figuring out your SEO goals is the first step to creating a successful SEO strategy. You need to ask yourself what you want to achieve with your SEO campaign, and then you can create goals based on that.
Some of the most common SEO goals are increased website traffic, leads and conversions, and brand awareness. But you can set any purpose you want, as long as it's relevant to your business.
Once you have your goals set, you need to devise a strategy to achieve them. This will involve figuring out which keywords to target, what content you need to create, and what marketing channels you'll use.
A Powerful Smart SEO Technical Framework
Too often, SEO is treated as an afterthought or a one-time campaign. However, our Smart SEO Technical Framework will show you how to make SEO a part of your product and company DNA.
This approach begins with four essential technical pillars: site architecture, on-page optimization, technical audits, and crawl budget management. Once these are in place, you can focus on advanced techniques such as schema markup, breadcrumbs, and canonicalization.
How Codedesign Can Help With B2B SaaS SEO?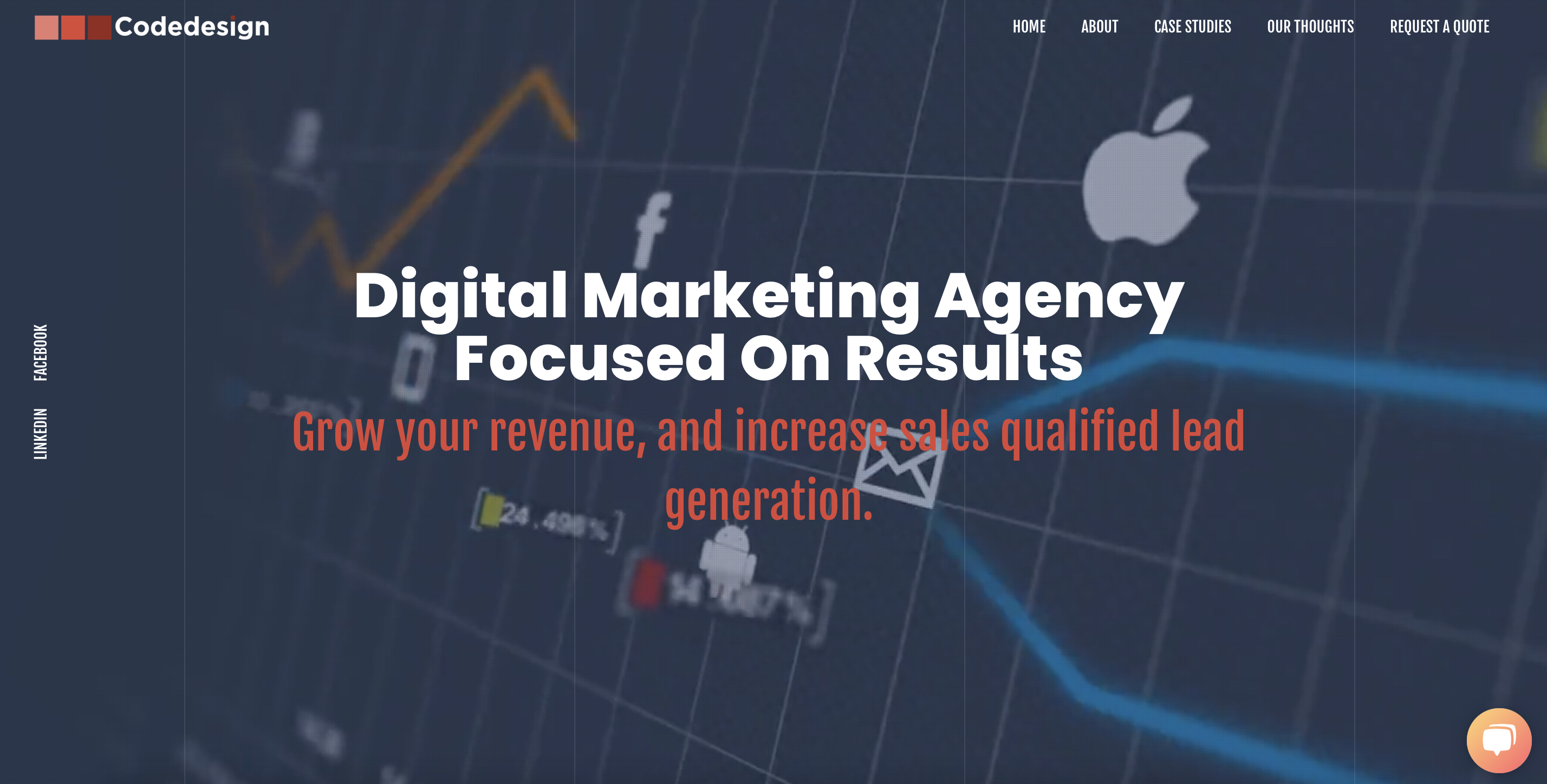 CodeDesign - Leading Digital Marketing Agency
If you're looking for help with your B2B SaaS SEO, Codedesign is here to help. Our team of experts has put together successful digital marketing campaigns for businesses in various industries. We know what it takes to get your website to rank high on search engine results pages.
We offer various services perfect for B2B SaaS businesses, including paid search, programmatic media, CRM integration, and more. Plus, our proprietary technology and advanced reporting capabilities give you the insights you need to track your progress and optimize your campaigns for maximum effect.
Get in touch today to find out how we can help you achieve success with your B2B SaaS SEO.
Read our blogs here.
The next step is developing a strategy. This will involve creating a plan of action that aligns with your business goals and target audience.  Want an in-depth guide on saas seo strategy reach out to us.
FAQs About B2B SaaS SEO
1. What is B2B SaaS SEO?
B2B SaaS SEO is the practice of optimizing a website for Google search to increase visibility and organic traffic for businesses selling software as a service.
2. What are the benefits of B2B SaaS SEO?
The benefits of B2B SaaS SEO include increased website traffic, leads, and sales.
3. What are the essential factors for B2B SaaS SEO?
The most critical factors for B2B SaaS SEO are keyword research, on-page optimization, link building, and social media marketing.
4. How much does B2B SaaS SEO cost?
The cost of B2B SaaS SEO varies depending on the size and complexity of the campaign. Typically, the price ranges from $1,000 to $10,000 per month.
5. What is the ROI of B2B SaaS SEO?
The ROI of B2B SaaS SEO varies depending on the size and complexity of the campaign. Typically, the ROI ranges from 2x to 10x the investment. The return on investment (ROI) of B2B SaaS SEO depends on the size of your business and the type of SaaS product you are offering. SEO can help increase website traffic and leads and convert those leads into paying customers. With SEO, you can target specific keywords and phrases to get more visibility in the search engine results pages (SERPs). This can lead to more organic traffic and higher conversions. Additionally, SEO can help improve your website's user experience, which can increase customer satisfaction and customer retention. Ultimately, the ROI of B2B SaaS SEO will depend on the quality of your SEO strategy and the effort you put into it.
About CodeDesign
Codedesign is a digital marketing agency specializing in e-commerce and B2B online marketing. Our digital team utilizes the latest digital marketing tools and strategies to help clients reach their business goals. We offer comprehensive services such as website design, search engine optimization (SEO), content marketing, performance marketing, social media marketing, CRM and marketing automation, email marketing, and more. Our experts create and implement customized digital marketing campaigns to increase website traffic, generate leads, and drive sales. Our expertise in e-commerce and B2B marketing allows us to understand the nuances of the digital marketplace and create effective marketing solutions tailored to their client's needs.
CodeDesign is leading:
- Digital Agency
- Digital Marketing Agency
- Amazon Marketing Agency


Feel free to contact us to see the unprecedented growth of your business.
---