How to capitalize on the new trends in senior living business?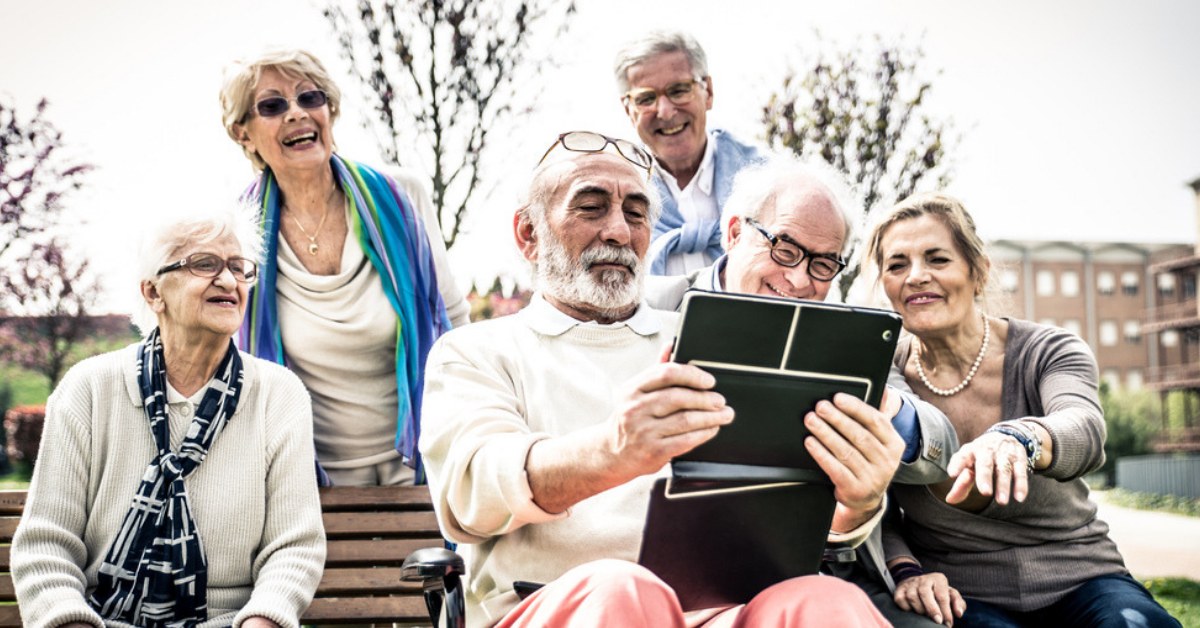 senior living business
Businesses are creating fresh senior-focused activities and assisting in their modernization. A home-like setting with a focus on making life easier for older residents is the latest trend in the senior housing industry. Additionally, making all services and support available round-the-clock has marked a significant shift because it significantly improves customer satisfaction and life quality. How can you use QR codes for your digital marketing campaign? 
You could work with us, CodeDesign, the leading digital marketing agency to grow your business.
Read this complete guide on B2B SaaS SEO and Amazon Listing Optimization.
The Current State of the Senior Living Business
The senior living business is booming right now. As the population of seniors continues to grow, so does the demand for quality senior living options.
This is great news for entrepreneurs who are looking to get into the senior living business. But it can also be a bit daunting, as there are so many new trends and opportunities to capitalize on.
So how do you know which trends to focus on? And what should you do to prepare your business for the future of senior living?
In this article, we'll explore the current state of the senior living business and discuss some of the most important trends to watch out for.
Provide the best customer experience to win over the competition and have a higher life time value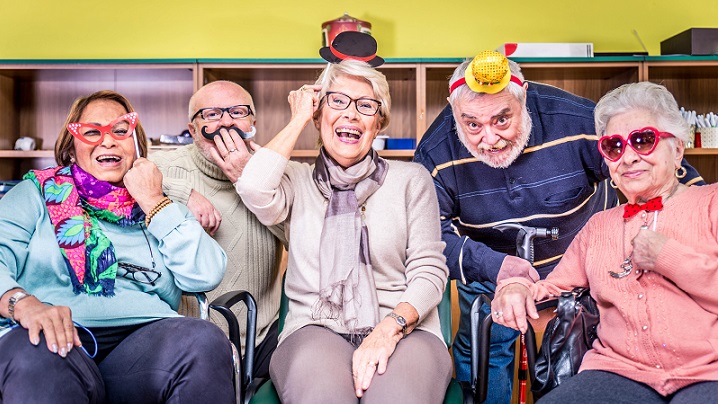 customer experience

You may decide to include stand-by support for the senior living residents anytime they require specific assistance in your senior living company model. It might be a game-changing move and serve as your key selling proposition. In the senior living industry, you never know when the residents could want emergency assistance because people prefer to receive services as quickly as feasible. For your company, this may be a game-changing move. 
Consider a scenario where residents need to buy some food. If they could ask the attendant to handle this activity, they would be considerably happier than if they went to a "nearby" market. Many e-commerce businesses are striving on faster deliveries, but unless they demonstrate their viability, their efforts will be in vain.
This could put your business model in the blue ocean as opposed to the red ocean with fierce competition, making it undisturbed and unaffected by your competitors. Negative comments will always follow a senior living company concept that is careless. However, a proactive support service will always be well received, particularly given that senior clients are almost always vulnerable to emergencies.
The New Trends in Senior Living Business
What are the new trends in senior living business? Here are three of the most important ones:
1. Emphasis on Wellness: Seniors are living longer and healthier lives, and they want to continue feeling that way. This means that wellness is becoming an increasingly important focus for senior living communities. Facilities are offering more health and fitness options, as well as promoting healthy lifestyles for their residents.
2. Multigenerational Living: The traditional model of seniors living in their own community, with occasional visits from their children or grandchildren, is changing. More and more seniors are choosing to live in communities that also include younger generations. This allows them to share their wisdom and experiences with the younger members of society, while also benefiting from their energy and vitality.
3. Increased Technology Use: Seniors are some of the most avid users of technology in society. They love using tablets, smartphones, and other devices to stay connected with friends and family, keep up with current events, and stay entertained. Senior living communities are taking advantage of this by incorporating more technology into their facilities and programming.
The Benefits of Capitalizing on the New Trends in Senior Living Business
Now that you understand the new trends in senior living, it's time to capitalize on them. By staying ahead of the curve, you can ensure that your business is positioned for success. The benefits of capitalizing on the new trends are plentiful.
First and foremost, embracing the latest trends will help you attract new customers. Younger seniors are increasingly looking for unique and innovative accommodations, so it's important to stay ahead of the curve and offer them what they're looking for.
Second, capitalizing on new trends will help you stay competitive. As more and more businesses enter the senior living space, it's essential to differentiate yourself and stand out from the crowd. The best way to do that is by embracing innovation and offering cutting-edge services and amenities.
Last but not least, staying ahead of the curve will help you maintain your edge in an ever-changing industry. The senior living market is constantly evolving, so it's important to continually update your offerings to meet the needs of your customers. By capitalizing on new trends, you can ensure that your business is always at the forefront of the industry.
You could opt for Custodial services for the Lone adults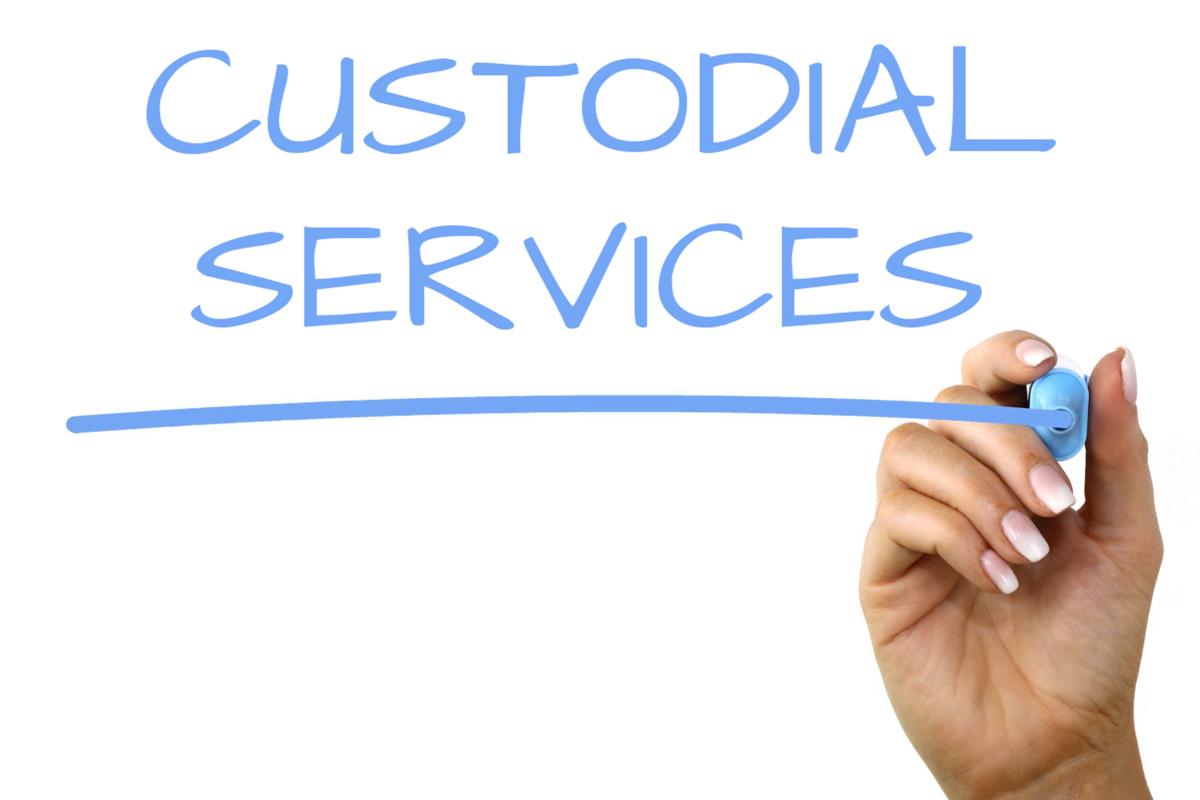 custodial services
People who are single or without children are entering their senior years in greater numbers. You might also discover a way to collaborate with law offices and financial organisations that provide custodial services in order to position your company for the future. These services contribute to the stress-free, more meaningful, and joyful lives of seniors. Read this article to learn how to increase website traffic and attract targeted clients.
Let residents have the feeling of home where they could spend quality time to promote word of mouth marketing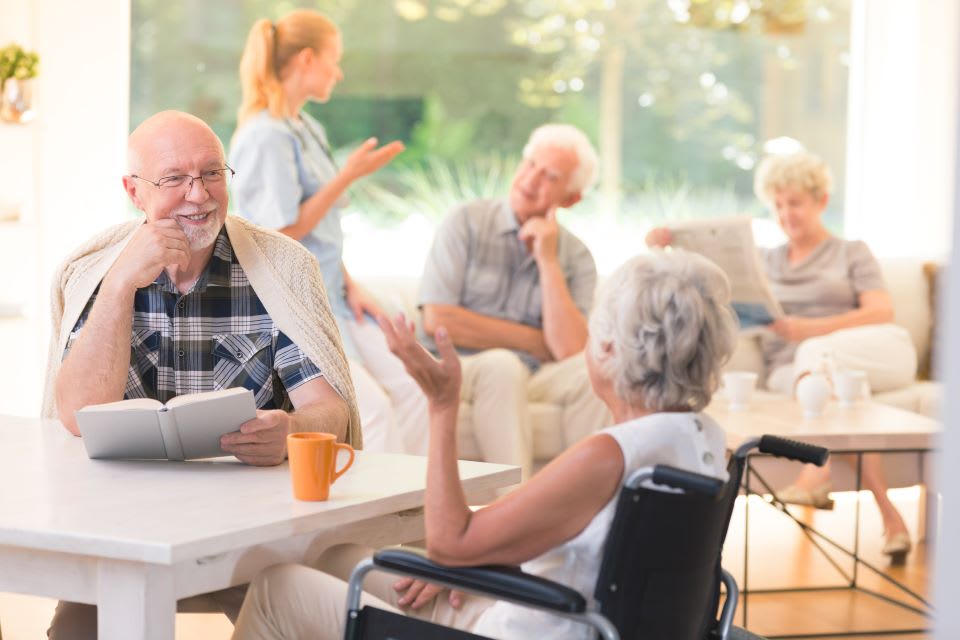 senior community
The significance of community is being emphasised more and more each day. 
Due of their subjective character, these new, slightly abstract trends may be challenging to adapt to, but a good place to start is by including safe activities that seniors wish to perform or ones they recommend. Introducing a popular activity could be very advantageous and build a sense of community.
Read how meme marketing is used to grasp audience's attention. What is Digital Marketing VS Advertising?
Adopt technology to be a step ahead in the industry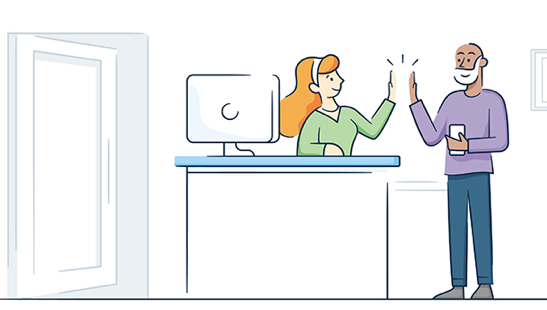 adopt technology
You no longer need to visit your doctor in person every time thanks to telehealth. He appears on your screen for you to view. 
Seniors can check their health and fitness levels and contact emergency services thanks to wearable smart technology. 
Seniors' location, heart rates, and sleep habits will be monitored by personal robots. 
Alzheimer sufferers can be located with a GPS tracker. 
Since the senior living industry is constantly changing, it's critical to keep up with the most recent developments. Businesses can therefore adjust and position themselves for success in the future in this way. The newest trends are centred on sustainability, wellness, and technology.
The senior living industry is growing quickly. As the number of seniors in the US is predicted to rise significantly, businesses will have the chance to tap into this expanding market. Increased longevity and rising long-term care service costs are two of the many variables that are fueling the expansion of senior living businesses.
Focus on creating awareness and dig deeper about your customer persona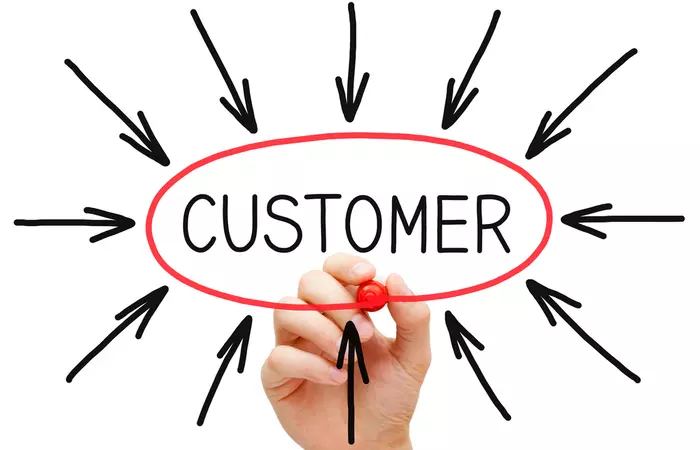 customer centric business
1. Ensure that your facility is equipped with modern technology and equipment to handle rising demand. This will enhance care coordination and enable residents and their families to remain together. 
2. Adjust your pricing strategy as necessary. While some seniors might select a cheaper alternative, others could prefer a more expensive one. Understanding your clientele can help you provide the appropriate level of service at the appropriate pricing. 
3. Stay up to date on your rivals. When your company is brand-new, it is simple to get overrun by the stream of inquiries. Knowing what makes your rivals successful and how they achieve it will help you succeed more.
As more senior citizens opt to live in retirement communities or settings that provide home-based care, the senior living industry is flourishing. These companies offer senior citizens who require assistance with daily tasks a range of services, including accommodation and meals. Entrepreneurs must comprehend the senior living market in order to take advantage of its expansion given the rising popularity of these types of enterprises.
Personalized service is the game changing strategy for the brands and to get a strong root in this competitive market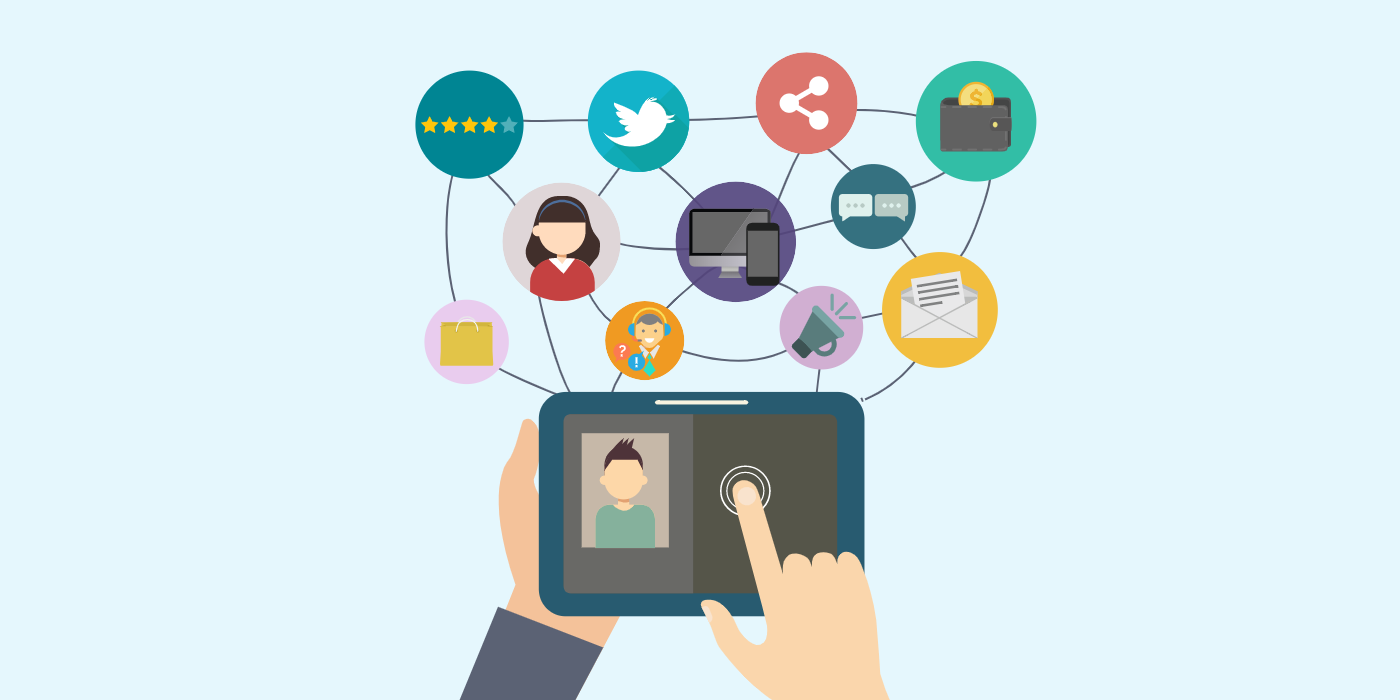 Personalized Services
The senior housing industry is expanding quickly, and there are numerous new trends that need to be adopted. Health and wellbeing, technology, individualised treatment, and community engagement are some of the most well-liked themes. Businesses must concentrate on offering high-quality services at competitive prices while embracing new technologies if they want to succeed in this industry. They also need to foster a sense of community that offers chances for interaction and social events for the locals. 
The senior living industry is expanding, and if you want to keep on top of things, you'll need to adopt a lot of new trends. Read on how to use user generated content to promote senior living business?
In this post, we'll go over four of the senior living industry's hottest trends and how you may benefit from them. 
First, there is a growing need for communities that are especially created for people with Alzheimer's disease or other types of dementia. 
The need for assisted living facilities that offer both physical and emotional care is also rising. 
Third, families are now more likely to choose long-term care over nursing home care as a result of the sharp rise in the expense of housing seniors in recent years. 
Personalized care plans are a developing trend that enable seniors to maintain as much of their independence as possible while receiving the necessary assistance and support.
Read this article on customer feedback loop and marketing tactics to improve the overall business.
Find these top events for senior living business owners. Also, find these new trends and ways to acquire customers.


How to Capitalize on the New Trends in Senior Living Business?
So how do you capitalize on the new trends in senior living business? Here are a few tips:
1. Keep an open mind. The senior living industry is constantly changing, so it's important to be willing to adapt to new trends.
2. Scout out new opportunities. There are always new opportunities emerging in the senior living market, so it's important to stay ahead of the curve.
3. Stay current with technology. Technology has a huge impact on the senior living industry, so make sure you're up-to-date with the latest trends.
4. Offer a variety of services. Seniors today want choices, so make sure you offer a variety of services and options.
5. Be customer-focused. Always put the needs of your customers first and make sure you're providing them with what they want and need.
The Risks of Not Capitalizing on the New Trends in Senior Living Business
It's important to capitalize on the new trends in senior living business if you want to stay ahead of the competition. However, it's also important to be aware of the risks associated with not doing so.
For example, one of the biggest risks is that you'll fall behind in terms of technology. Older generations are more comfortable with technology than ever before, and if your business doesn't offer the latest and greatest features, they'll be more likely to choose a competitor who does.
Another risk is that you'll miss out on potential profits. As the population of seniors continues to grow, there's a lot of money to be made in the senior living industry. If you don't take advantage of the latest trends, you'll lose out on your share of this market.
So, what are you waiting for? Capitalize on the new trends in senior living business today!
The Future of the Senior Living Business
What's the future of the senior living business? It's hard to say for sure, but there are a few trends worth watching. One big trend is the growth of "active adult" communities. These are residential neighborhoods designed for adults 55 and older who want to live independently, but with access to all the amenities of a retirement community.
Another big trend is the growth of "assisted living" facilities. These facilities provide 24-hour nursing care and assistance with activities of daily living, such as bathing, dressing, and grooming. They're perfect for seniors who need a little extra help but don't want to live in a nursing home.
Whatever the future holds for senior living, one thing is clear: it's a growing industry with lots of potential. If you're looking to get into this business, now is a great time to do it!
Conclusion
Senior housing trends include eco-friendly living and choosing a location with little to no noise and air pollution are becoming more and more popular. Furthermore, parks, vegetation, larger sidewalks, and less traffic are meant to be present in senior citizen communities. Read this latest guide on amazon listing optimization.
Read these 5 new ways to acquire customers for senior living businesses.
The design of the homes allows for features like wheelchair accessibility and elevators in place of stairs. Additionally, a quick internet connection should be provided for communication and entertainment, and the neighbourhood needs to be technologically linked. Most significantly, there must be close-by medical services in these communities. Focus on improving the overall business model of the senior living business and improve lead quality.
CodeDesign is a leading:
- Amazon marketing agency, and
Feel free to contact us to see the unprecedented growth of your business.
---