Impact of TikTok on Consumers' Purchase Journeys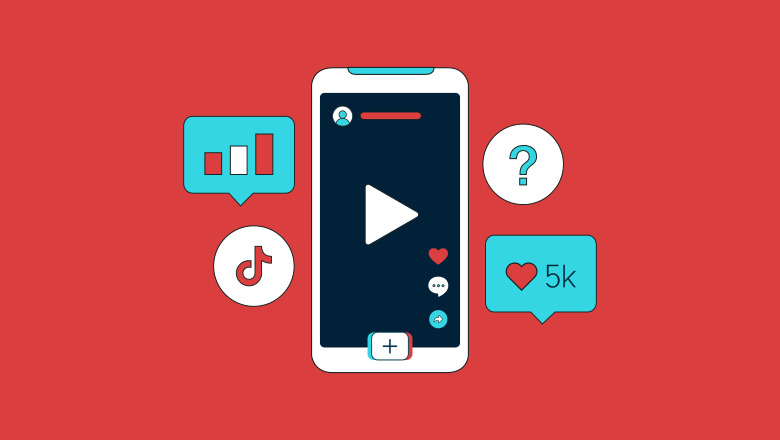 TikTok - Its impact on customer journey
TikTok has proven to be a great social media platform for brands to get the attention of their target audience with short and captivating videos. No matter your marketing objectives, you could obtain massive help from TikTok and its vast audience base of the younger generations. You could use this platform to build brand awareness, boost traffic, generate qualified leads and interest for your offers, and simultaneously increase the conversion rates.
You could work with us, CodeDesign, the leading digital marketing agency to grow your business.
Read this complete guide on B2B SaaS SEO and Amazon Listing Optimization.
TikTok excites the customers and brings an overall positive impact on their purchase journey.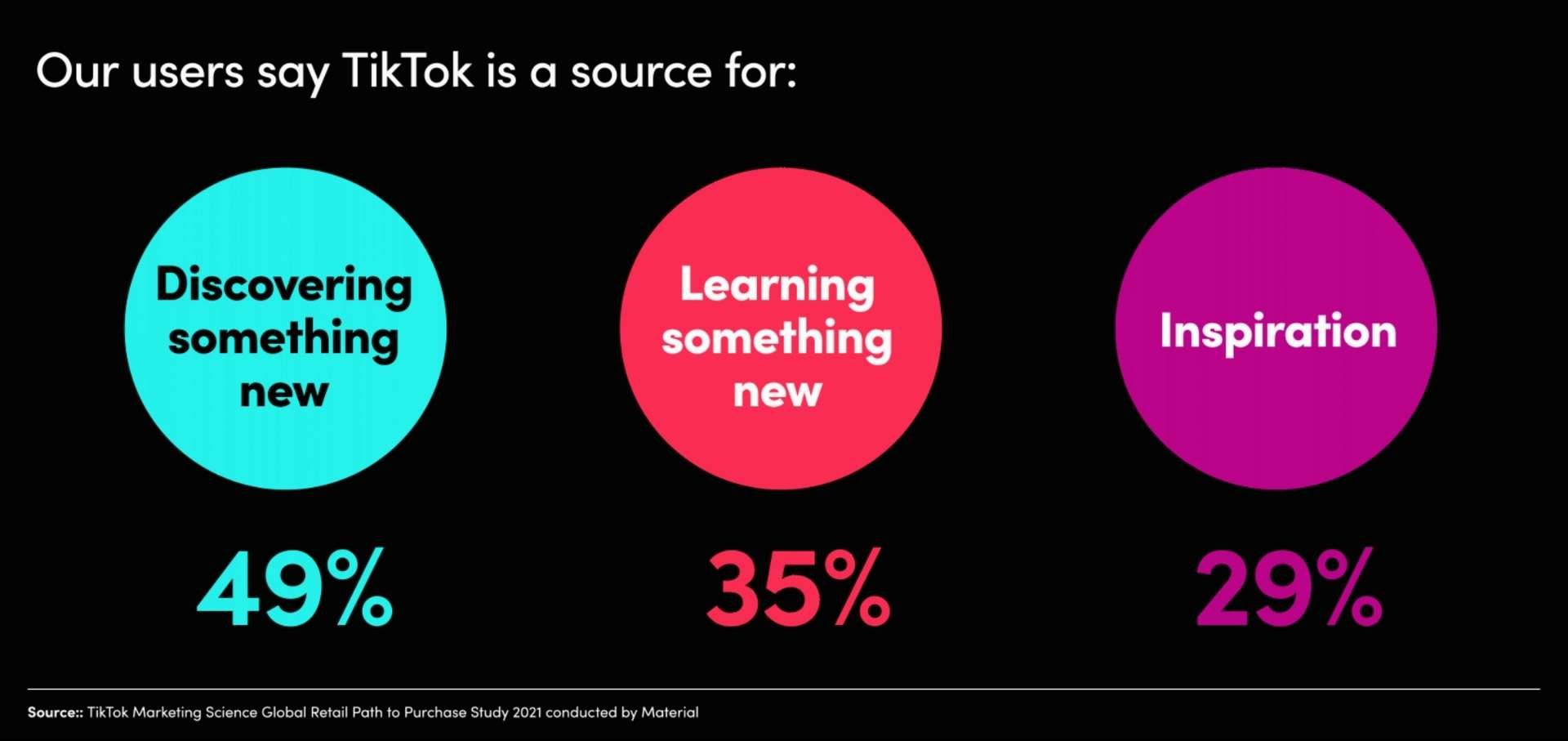 As per the TikTok's global research report summarized by Search Engine Journal:
Respondents claim that they are more likely to feel pleased, excited, or glad about the things they are offered to purchase, according to 50% of users. On the TikTok platform, 58 percent of users find new companies and goods. Forty-four percent of people made an immediate purchase after finding anything.
And at the same time, on TikTok, discovery occurs 1.1 times more often than on other sites.
You would quickly see that TikTok's platform and community could easily help you spread a positive word of mouth about your business and can bring more intense impact to your overall campaign than just impulse buys.
We already know that people on platforms like TikTok and Instagram like sharing their joyful content related to their big purchases. And, when a different audience(the content consumers) consumes the same content, there is a high probability that the other audience could be talking about your product on and off the platform, which would ultimately lead to more interest and a chance for more sales.
It is a common psychology that people want to have the same things as their peers. In this era of social media exposure that urges the viewers to have the same product as the other influencers or peers, they sometimes end up buying products that ultimately lead to higher revenue for the brand.
TikTok users do more online research about brands and products, leading to more chances of lead generation.
The report also brings forward the data that users are 56% more likely to research the brands of products they saw in their TikTok feed compared to other platforms. More online research is being done by 65% of users. Fifty-seven percent of users want more information on product locations. A total of 54% of users also do in-person research.
This exciting stat showcases how important it is for brands to take their TikTok marketing campaigns seriously and create the right content for their audience to have more brand exposure. As we know, people are willing to take extra steps in conducting online research, which puts the brand in an optimal condition. This platform could bring you immense brand awareness if you do the right things and partner with the right digital marketing agency.
Talking about ourselves, CodeDesign has helped multiple brands in the B2B and B2C sector to connect with the right audience and improve sales. We have a dedicated team, years of experience, a portfolio to showcase, and client reviews and testimonials to justify our expertise. You would be amazed to know that we have a client recommendation score 376% higher than the market average. We have a winning culture and a team of elite-level digital marketers to help your brand excel and win big.
TikTok could help you spread word of mouth organically, thanks to its unique community.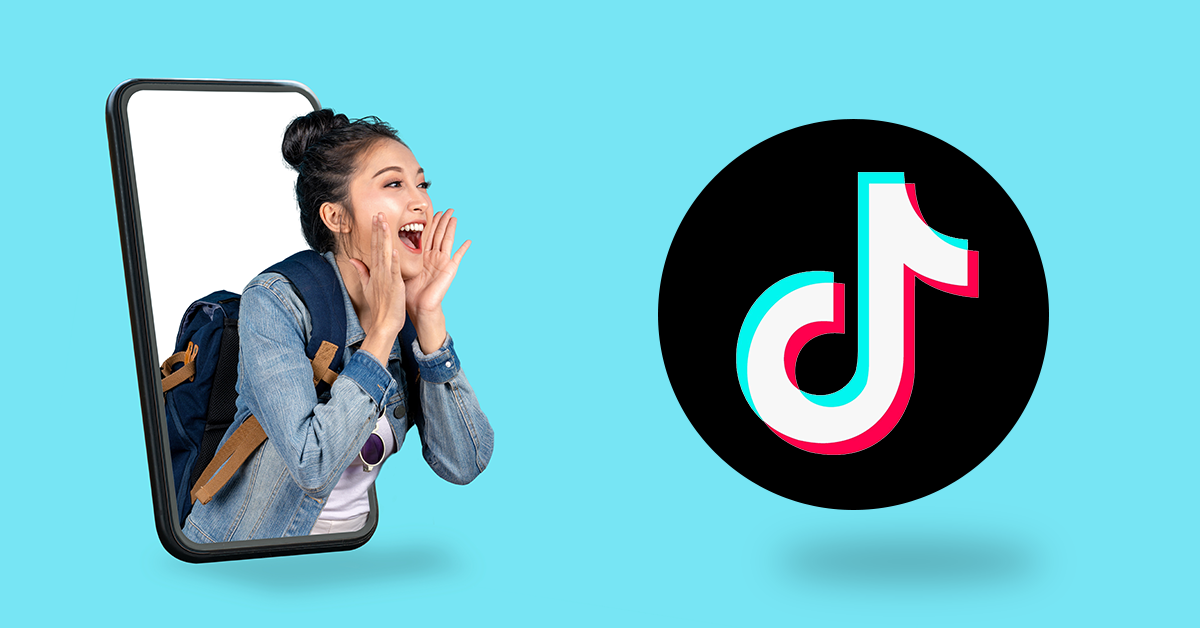 TikTok is great for word of mouth marketing
58% of TikTok users persuaded someone else to purchase a product. TikTok users recommend things to individuals who are shopping for them in 49 percent of cases. These users persuade 47% of their friends to purchase items they saw on the platform. The word of mouth spread is the icing for any digital marketing campaign and the brand. 
These brands get free advocates in the form of loyal customers who not only re-purchase the product, thereby increasing the lifetime value for the brand, but also recommend products to their friends, families, or other peers, leading to exponential growth for the brand. The word of mouth marketing is the sweet spot that every brand in the world wants to achieve.
Purchase behavior on TikTok defies the traditional digital marketing campaign and is more like an infinite loop.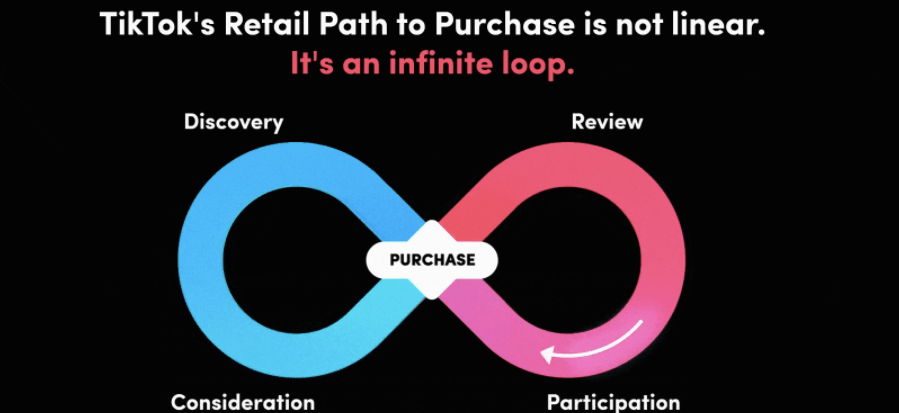 TikTok's Purchase Loop
The consumer's path to purchase is not linear but more like an infinite loop where the users keep exploring and evaluating the options available unless they have made up their mind or found the right product. 
At the same time, the reviews and suggestions from the other fellow buyers also play a significant role for the users. Suppose you could capitalize on the user-generated content to promote your product on TikTok. In that case, you have the opportunity to win new customers and earn their loyalty, and have the chance to build a strong brand presence.
Create content to win more customers(Ads alone won't do the complete job!)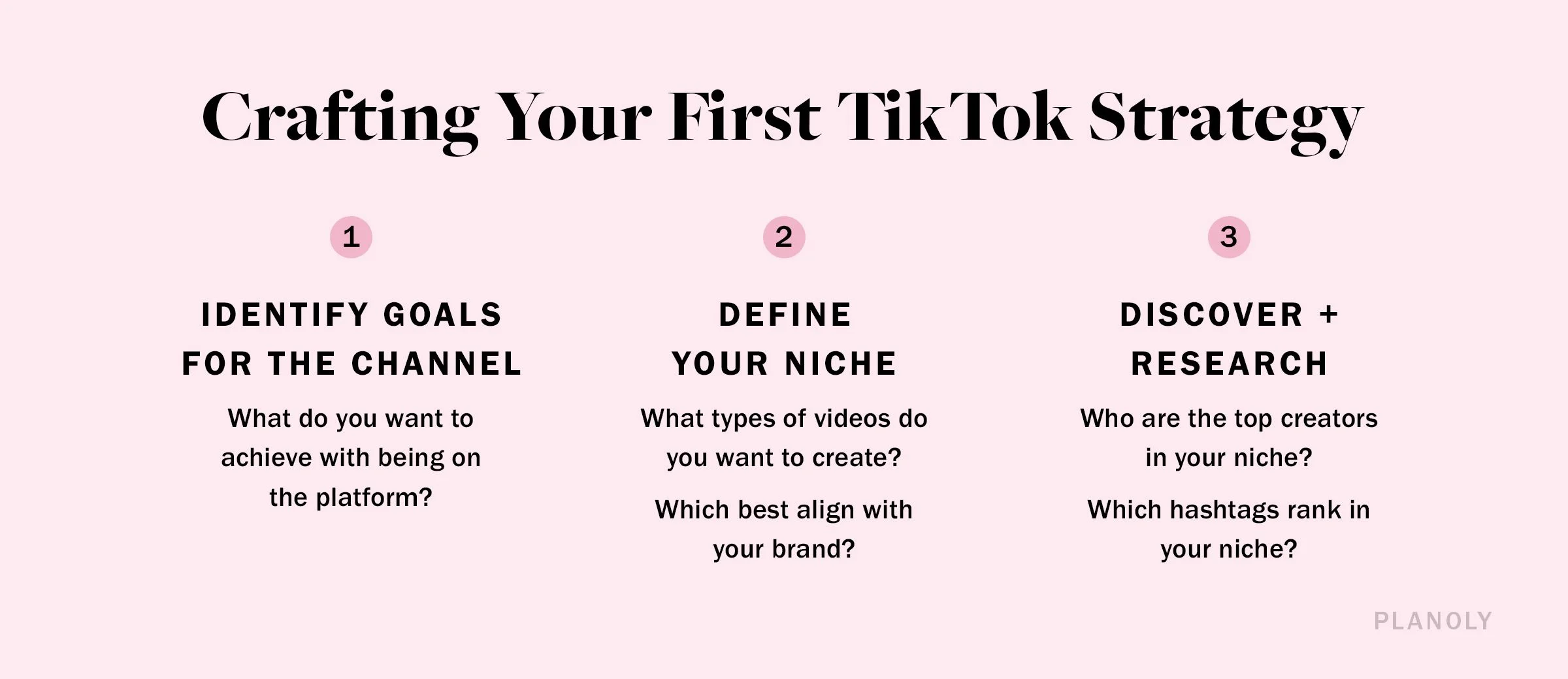 TikTok content strategy


TikTok calls out the brands to have an 'always engaged approach' on the platform to maximize their returns on marketing spend. TikTok's data brings forward the most common result that ads won't do all the work alone, as customers are more likely to have a positive impact in their buying journey; if the brands took an extra step in publishing organic content, that was meant to educate, motivate, or please their audience.
An 'Always Engaged' strategy uses paid and organic content while utilizing creators to assist brands in achieving specific business objectives.
Brand love, memory, and resonance are all increased due to this integrated approach, which enables brands to be dynamic, engaged, and active on the platform.
Post content, but creatively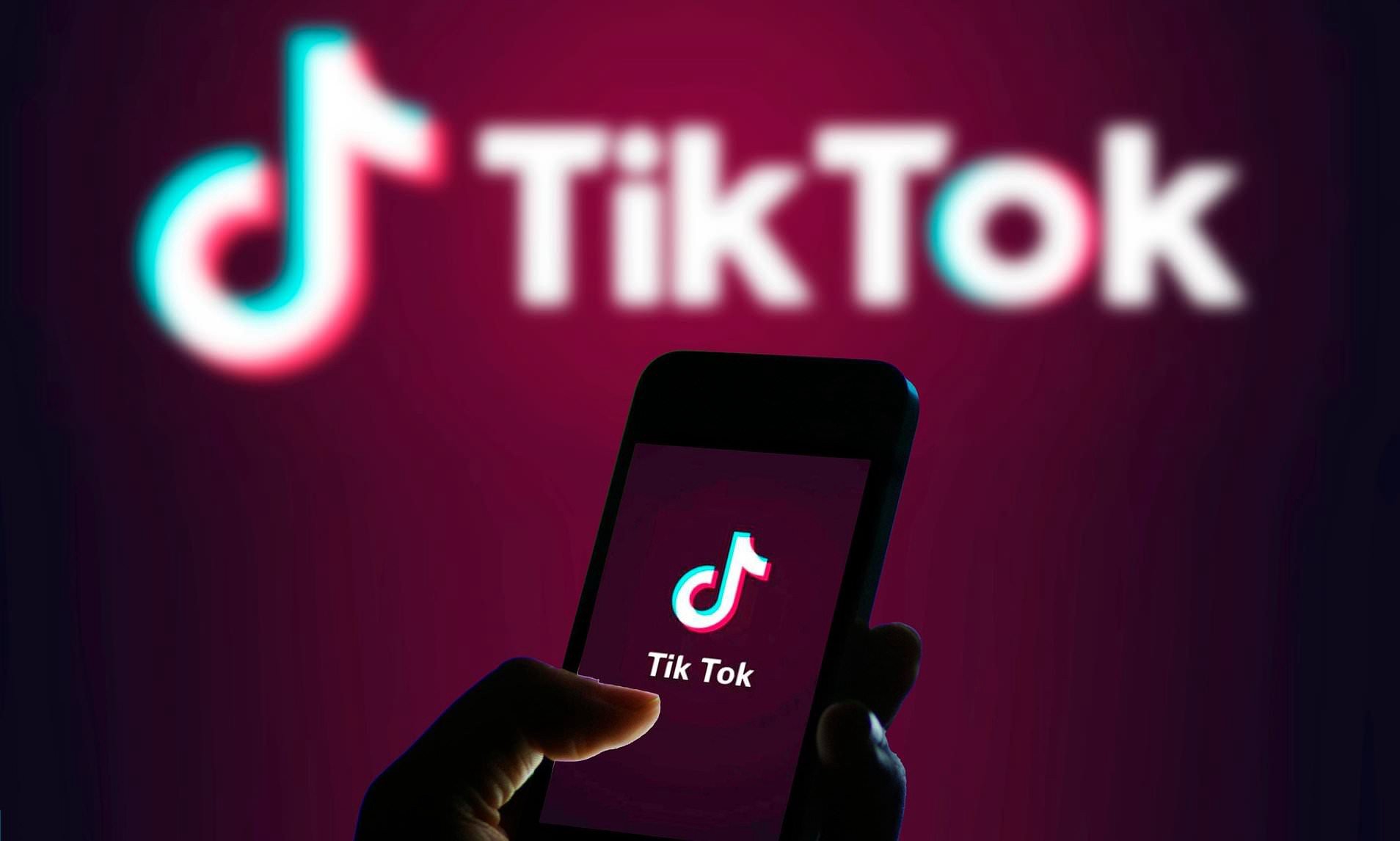 TikTok marketing

According to TikTok, 79 percent of consumers choose businesses that grasp the platform's creative requirements.
To show potential customers that your brand utilizes TikTok for purposes other than selling advertisements, provide a variety of content. It has been discovered that posting a type of material increases brand awareness.
After two exposures to a brand's content on TikTok, there was a 173 percent rise in top-of-mind recognition. At the same time, you would be excited to know that after viewing a paid commercial, organic material is seen to be likelier, resulting in a 20% boost in brand affinity.
Ensure that your consumers feel valued to win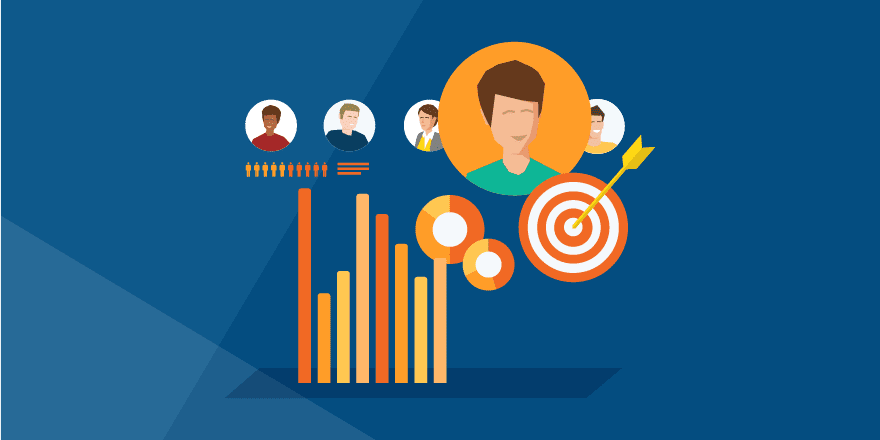 value your customers
Making your customers feel valued and appreciated is integral to providing outstanding customer service. Showing your consumers that you respect their time and decision to purchase your product, whether it's a tiny gesture like writing them a thank-you note or something more involved like offering them exclusive discounts or promotions, will go a long way. This guide will show you how to increase website traffic and attract the right customers.
Providing a seamless experience for your customers, in my opinion, necessitates an awareness of your customers and their demands. When you understand their motives better, it becomes easier to provide your clients with the personalized customer service they require.
Conclusion
Posting a mix of organic and paid content on TikTok can boost your brand's performance.
When users see a brand publishing both organic and paid content, they are more receptive to advertising.
Ads that are sprinkled throughout a mix of organic content are not only less intrusive but also have a more significant impact.
When users are exposed to two or more pieces of content from a brand on TikTok, they tend to establish more awareness and relevance for that brand.
When you collaborate with a marketing partner who understands your business, growing your business and improving the overall financials becomes way easier.
CodeDesign is a leading:
- Amazon marketing agency, and
Feel free to contact us to see the unprecedented growth of your business.
---