Is the future of retail just Amazon?

---
Source:Unsplash/Christian Wiediger
Jeff Bezos and Amazon are on the charts' top, but will that last for too long?
Let's go back to 1993, when Jeff Bezos, tired of his job - which by the way, paid him exceptionally well - decided to quit and start his own business: a platform that allowed him to sell products online.
By this time, the internet was not remotely what it is today, but Jeff Bezos saw a market niche selling products through this emerging technology, so he decided to get to it.
With his studies in computer engineering, Jeff Bezos had the idea of selling books online because this was the product sold the most by mail at this time.
The first name he came up with was "Cadabra," but once an executive mistook this name for Cadaver, Jeff came to his senses and decided to change it.
One day looking at a dictionary, he got the word "Amazonas," which refers to the largest river in the world located in Latin America. Bezos envisioned his business as the largest bookstore in the world and gave his company this name.
After several mistakes and successes, long story short, today, Jeff Bezos is the most millionaire man in the world, and we have no doubt that at some point you have used any of the services of his platform.
Fortune shines for Jeff Bezos, who will leave the CEO of Amazon to pursue other interests. Still, the question arises as to whether the success of this mega-company will continue for long.
In this article, we will analyze the company's current state, its characteristics, and we will take a look at the existing tops in retail.
How did the pandemic affect Amazon?
After the beginning of the coronavirus pandemic, the global economy has been terribly affected, among other irreparable damages that have occurred.
Still, some people have benefited from this global crisis. Among those is, yes, you guessed it, Mr. Jeff Bezos.
With the pandemic crisis, online purchases increased significantly, growing Bezzos' wealth by $ 24 billion.
According to the Bloomberg Billionaires Index, Jeff Bezos' fortune is $ 138 billion, leading him to the list's top.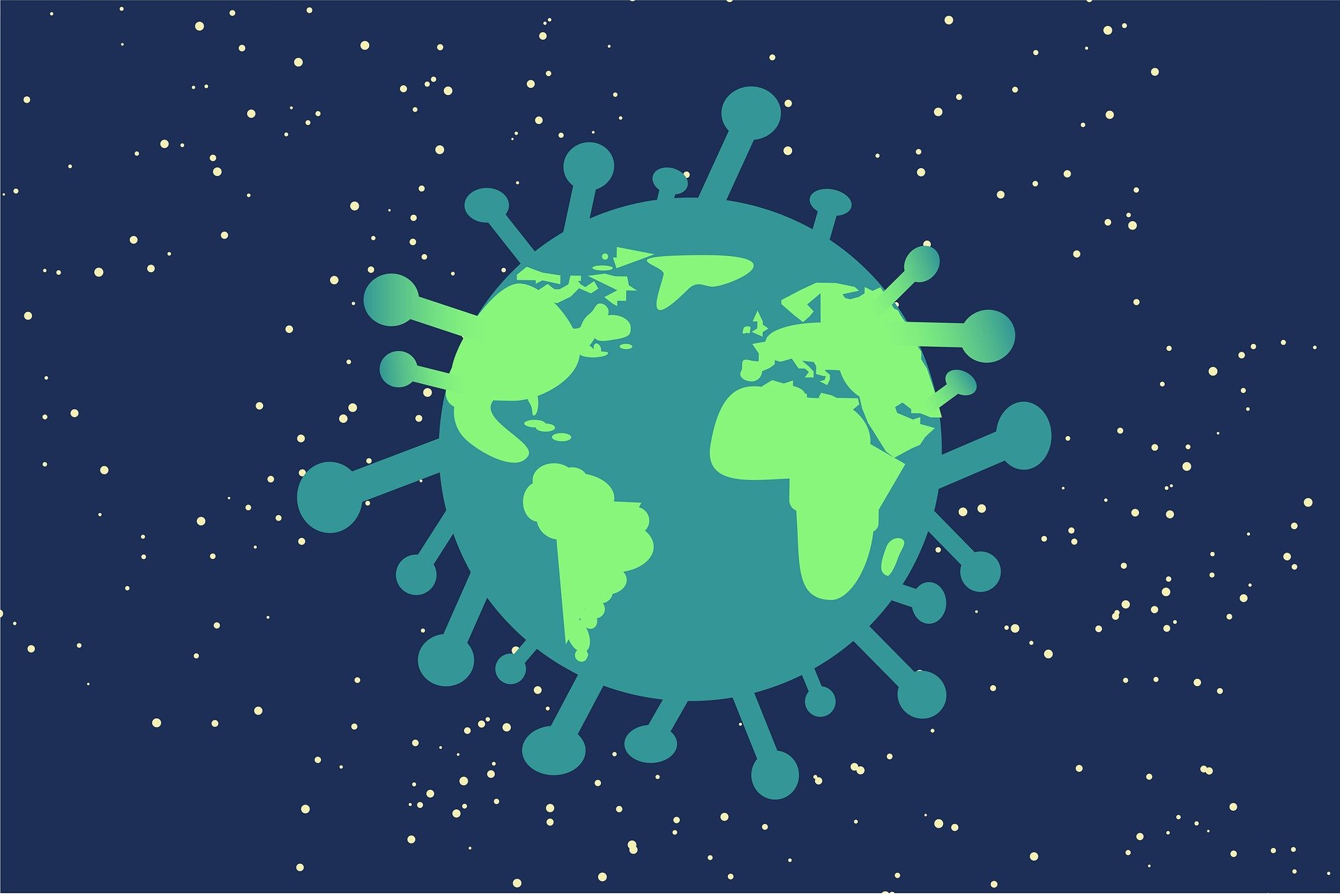 Source:Pixabay/Miroslava Chirenova


But Jeff is not the only one who benefited from the pandemic, as the Waltons, owners of their competitor Wal-Mart, have seen their net worth grow 5% to earn US$169,000 million; this makes them the wealthiest family in the world according to Bloomberg.
If we continue with the list of "beneficiaries" by the pandemic, we know that this situation has made remote work the new normal today.
With work from home, video call meetings are the best option, and one app specifically benefited from this: Zoom.
Zoom users have grown to 200 million since the start of the pandemic in March, far exceeding the 10 million they had in December 2019, the BBC reports.
Eric Yuan, the founder of this application, has increased his fortune to US$7.4 billion.
The ones who did not benefit
The Bloomberg Billionaires Index reported that 500 of the world's wealthiest people lost US$553,000 by 2020.
Sectors such as gas and oil lost high falls in their equity, all this due to the low demand they have experienced. Even this caused a dispute between producing countries like Saudi Arabia and Russia.
According to Forbes magazine, by 2020, the list of billionaires reached 2,095, perhaps this does not impress you, but we must clarify that this showed that there are 58 fewer billionaires than in 2019.
Criticisms against Amazon
According to BBC, after a year of pandemic, studies show that online purchases have soared 90% in the US and Canada. Meanwhile, in Europe, it has risen by 82%
With this too high demand, Jeff Bezos' company found it necessary to hire 175,000 new employees during the pandemic.
Several workers have complained that the company does not care about safety measures or their health in the current health crisis.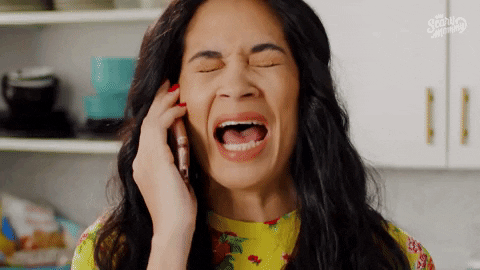 Source: https://giphy.com/
Faced with these accusations, Amazon has alleged that the workers have "violated" its policies by making their complaints public; in fact, there was a case of two workers who got fired for complaining about the lack of protection measures.
In France, a court in Nanterre, a town near Paris, had ordered that Amazon only sell food, medical and hygiene products in its country. All this sought to demonstrate how the retail giant was taking care of the well-being of its workers.
Given this, Amazon responded with the closure for five days of its headquarters in the European country. Yes, they assured that their employees would also receive their respective salaries. You could also sell on the Facebook marketplace.
Top 10 Retail
Here we show you the top Retail companies with their calculated value.
Source: Youtube
Amazon VS Wal-Mart
Walmart was one of the most expensive companies for 2019. However, as we saw in the previous top, this position has already been taken by Amazon.
Even so, these two companies have had quite close competition.
At first, both competitors had their sector delineated: Amazon was responsible for online purchases and Wal Mart for physical purchases.
But everything changed when in 2016 Wal Mart bought the JET platform and officially entered the E-Commerce business; this was the moment when the Walton family crossed the line.
In the face of the ruthless move by Wal-Mart, Amazon decided to fight back by challenging them in their physical shopping niche, and it would do so by buying Whole Foods stores in 2017.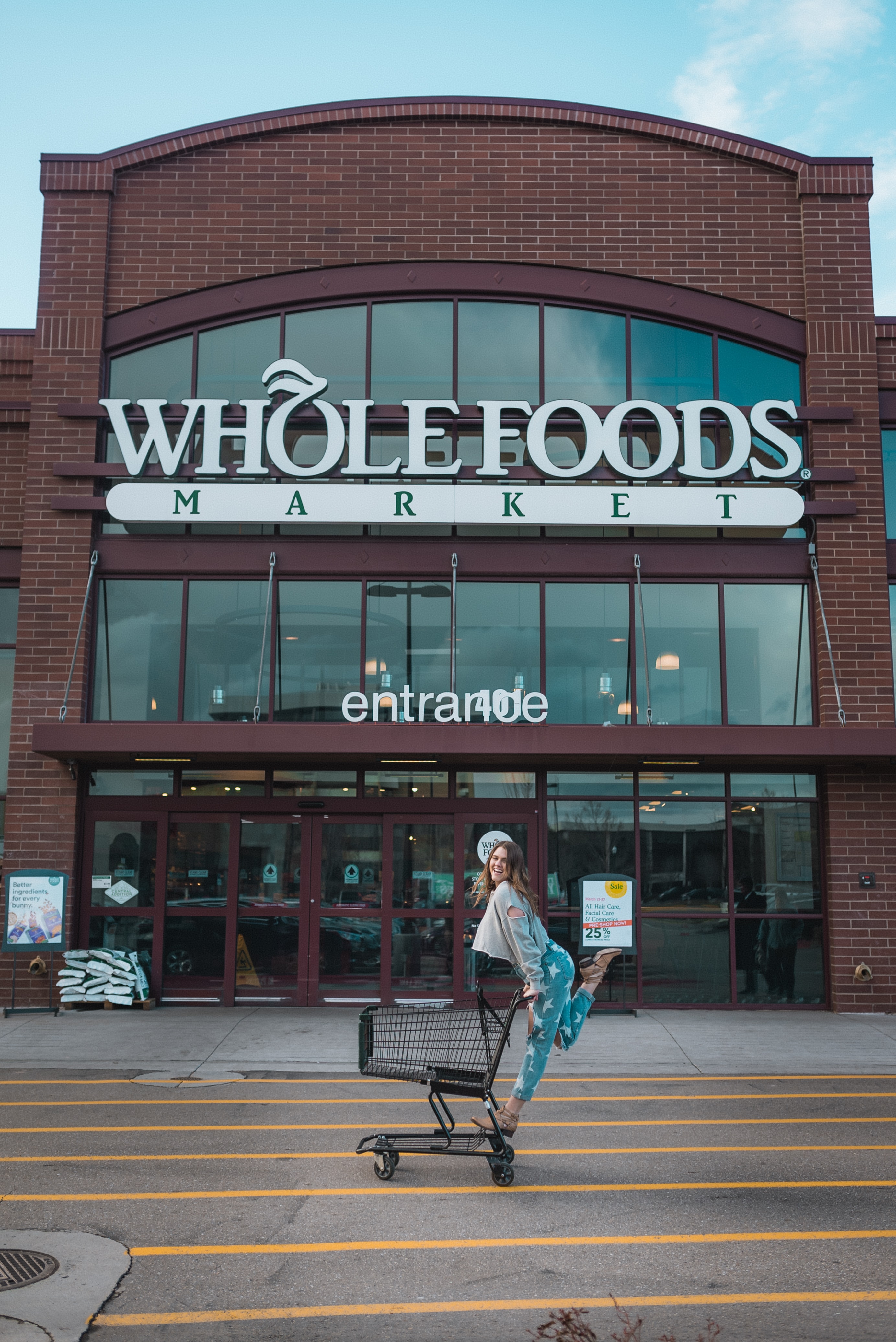 Source: Unsplash/Karsten Winegeart
Before the arrival of Amazon Prime, Wal Mart responded with Shipping Pass, which would make the function of offering free shipping just like its competition.
Amazon responded with a 10% discount on Whole Foods meals to anyone subscribed to Amazon Prime.
Moving off the food issue, Wal Mart decided to compete with Amazon's Echo voice service by partnering with Google and pulling out the Google Home.
Both companies have their streaming service, Wal Mart with Vudu and Amazon with Prime Video.
Competition is always good for consumers, as both companies will try to get our attention with better prices and services.
Diversification of Amazon
Business for Jeff Bezos not only remains on the Amazon web platform since he has expanded its business to various market spaces.
Let's look at some examples.
Kindle

Jeff Bezos remembers his origins when he was a great bookstore; for this reason, he did not hesitate to enter the Ebook market.
Kindle is an excellent gadget for all reading fans, as this device allows you to store hundreds of books.
To date, the last Kindle released by the company was the one from 2019, and it has the best reviews all over the internet. The Wired platform gave this Kindle an 8/10 score.
Amazon Web Services
Known by specialists as AWS, it offers a set of cloud computing tools and services.
With its announcement in 2006 and by 2007, it already had approximately 180,000 users, reports specialist Beny White.
Companies like Reddit, Foursquare, Netflix, Pinterest, NASA, and the CIA use this technology.
This platform includes the Amazon Cloud, which offers Database storage services.
Amazon Prime Video
 Without fear of entering different sectors, Amazon decided to join the Streaming service, competing with entertainment greats such as Netflix or Disney +.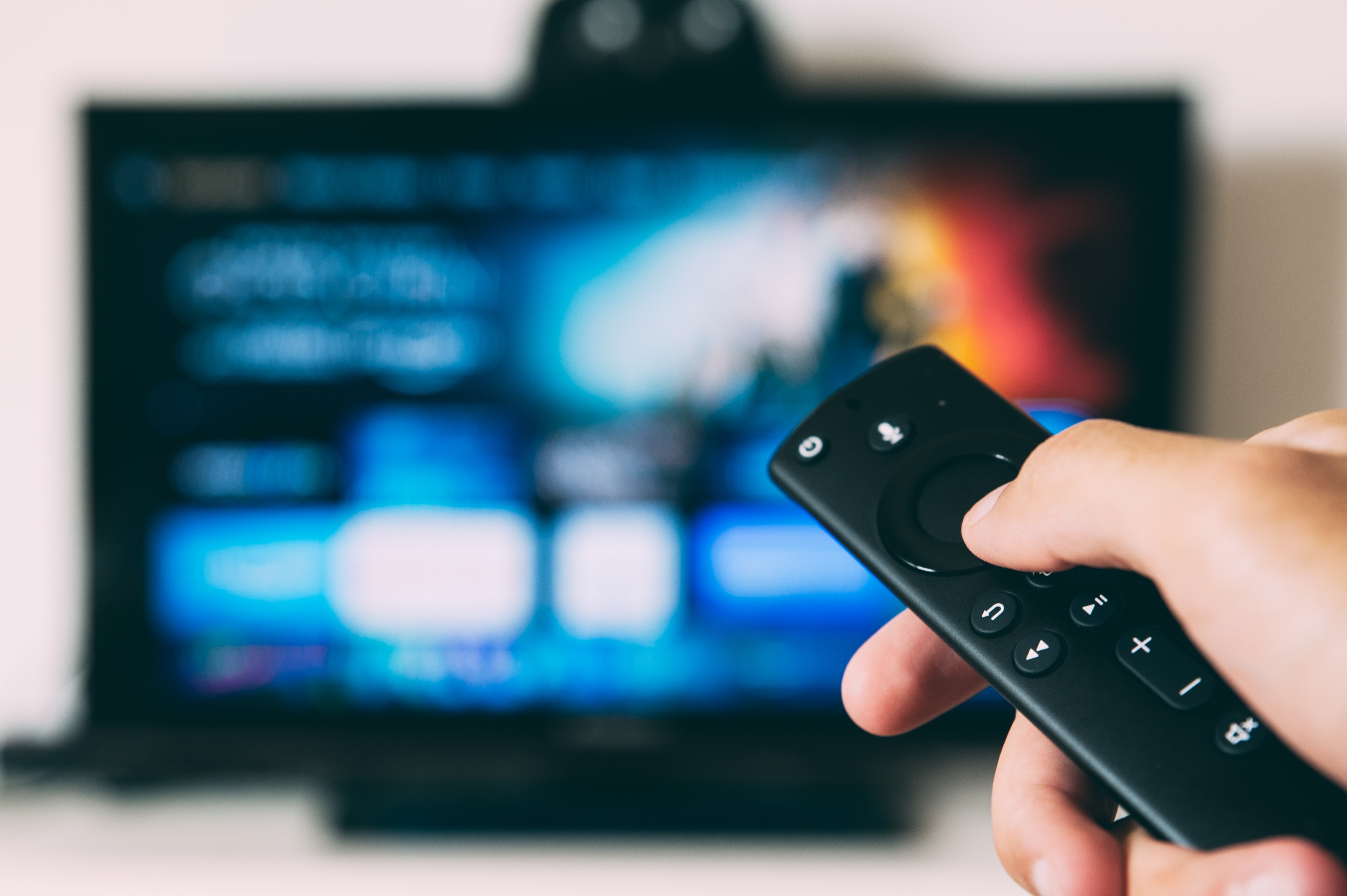 Source: Unsplash/ Glen Carstens
Its X-Ray technology allows you to see with just one click all the information of the actors that are in the series or film, a function that other streaming services do not have.
This platform allows you to contract extra services such as HBO, MGM and Paramount +.
Drones
 Remember these movies where robots take over the world?
Well... sooner or later, it will be a reality, but not a dramatic one like Terminator, more like a friendly robot reality.
Amazon has been testing delivery through drones with good results. Their goal is that these machines deliver orders in 30 minutes.
Source: Youtube
What can we learn from Amazon?
 It is interesting to learn from the tactics and strategies applied by great entrepreneurs, and in this case, we are talking about an entrepreneur who is in the top 1 of the most millionaire people in the world.
We will share two aspects that we can learn about Jeff Bezos and Amazon.
Think long term: when undertaking, it is essential to know where the trends could go in the future. In this way, although you may not receive all the profits you want, time will take care of giving you those profits that you have wanted so much.
Expansion: if you have already managed to dominate a market field, and you think that you can adapt your business to other lines, do not hesitate: DO IT! If we look at the case of Amazon, the platform started with the sale of books, and now it even makes audiovisual productions.
What about the future of retail? Just Amazon?
The present in the short and medium-term looks pretty good for Amazon. However, nobody knows what may happen in the distant future.
Being less philosophical, Amazon remains in an excellent competitive margin and continues to have successes with each of its moves.
However, competitors like Wal Mart continue to give a worthy battle to this titan of E-Commerce and retail, and those that follow behind, like Costco or Alibaba, will not give up either.
The departure of Jeff Bezos as CEO might be puzzling, but his successor, Andy Jassy, the Amazon Web Services division founder, will take its helm starting in the summer of this year.
Meanwhile, consumers will continue to be aware of each of these retail companies' offers and services to support whoever best suits our needs.
Source: Youtube
For small retailers or people that want to keep on the market, It is essential to keep innovating and growing. If you use Amazon to sell products, you would love these Amazon listing optimization tricks.
The competition will continue in the future!
We will get back to this subject soon!!!  
CodeDesign is a performance digital marketing(internet advertising agency) and Amazon agency. We help clients worldwide in creating a digital marketing strategy and optimizing how they use digital marketing channels. For Amazon marketing, we help vendors and sellers in Amazon listing optimization and creating an  Amazon marketing strategy.
---