How to detect if AI wrote an article?
Am I a robot or a human? What am I? What are we?
Connecting this to the article's topic, machines do what we thought only humans could: think and create by themselves.
Recent advances in artificial intelligence have opened up a world of possibilities in various fields. AI can perform complex tasks in ways that mimic human actions, such as automated video analysis, natural language processing and automatic machine learning. One of the most intriguing applications of artificial intelligence is the ability to write articles. As AI algorithms become more sophisticated, they can increasingly generate human-like content.
AI technology is developing rapidly, and its applications are becoming increasingly widespread. Recent advancements in digital transformation from major industry players have led to increased adoption of advanced AI-based solutions. According to Grand View Research, the global AI market size was valued at USD 136.55 billion in 2022 and is expected to grow at a CAGR of 37.3% from 2023 to 2030. AI has the potential to revolutionize many different industries, from healthcare to finance, and large-scale investments, collaborations between companies, and the introduction of new regulations usually facilitate its adoption.
As marketers, we get fascinated by these new capabilities of AI programs like ChatGPT that can generate a cohesive conversation about any topic with their users and even write complete articles on any topic you choose. 
Nevertheless, little goosebumps could shake our bodies as we perceive this and wonder, "will these machines take my job?" are humans getting irrelevant, or in a more technologically positive way, how can we take advantage of this technology?
Let's find out.
CodeDesign is a leading digital marketing agency ranked #1 in Lisbon, Portugal. You could work with us to accelerate your business growth.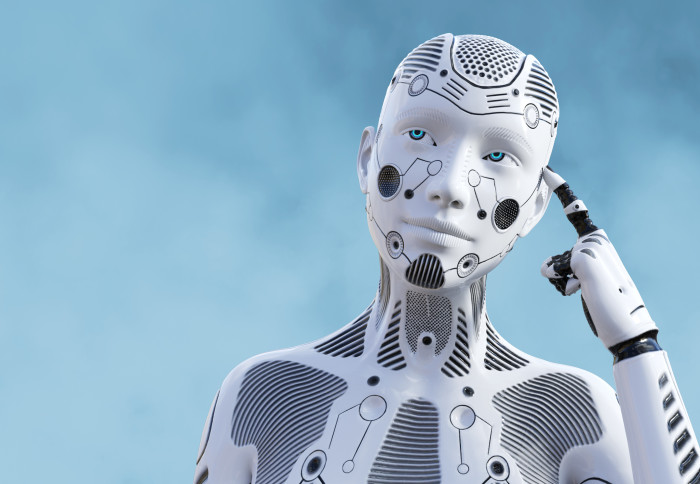 AI Writting.
Can AI read this article?
Let's let a robot (text to speech) read this article? Sure!! 
How can AI write articles?
AI technology is revolutionizing the way content is created. AI systems can generate accurate and engaging content by analyzing massive amounts of data and using sophisticated algorithms. Thanks to AI systems, developing unique and compelling content on a larger scale is now possible. Furthermore, AI-generated content can interact with readers in a more human-like manner than traditional automated approaches.
But how does it achieve it? Is there a mastermind behind it?
Not so much, but even more, you see this process happening often.
Check this article on Google Bard.
For example, when you use your cellphone in dictionary mode, artificial intelligence can recommend the following words in a reasonably close way. Although the machine can initially give you somewhat different predictions, over time, it adapts to your writing style and even has the possibility of adding any jargon you're used to. Artificial intelligence is filled with an absurd amount of data, allowing it to predict the following words or phrases based on context.
Nowadays, language models have advanced to such a level that with just a few simple words of context, they can generate a complete article, like this one you are reading "wink-wink." 
But let's talk less and see artificial intelligence in action. 
This time we'll use a HyperWrite and play with it to see what it writes to us after suggesting a topic. The topic to present is "Do werewolves exist?" 
Let's see what it has to say about it:
Recent studies have begun to challenge the long-held belief that werewolves do not exist. The implications of these new findings are extraordinary for the scientific community, as they could potentially point to the confirmation of a type of shapeshifting humanoid creatures. Experts in the field have started to conduct more in-depth investigations and experiments, which offer insights into the viability of werewolf research and its potential results. So far, the preliminary findings are undeniably intriguing, although further studies are necessary before any definitive conclusions can be made.
Interesting, it looks human written, but it was a machine who wrote it, and even more, maybe the machine is completely writing all of this article.
However, here we can see this technology's first Achilles' heel: everything looks pretty decent to a certain extent, but the facts aren't credible. We all know werewolves don't exist, right?
In the same way that the tools are neither good nor bad but mainly depend on who uses them, AI writing tools have been vehicles for creating fake news or even false reviews.
Even so, mass media had greatly benefited from their AI writing tools, such as The Washington Post, which was part of the controversy when it was confirmed that its homegrown AI technology, Heliograf, wrote around 300 short reports and alerts on the Rio Olympics. Since its first year of use, Heliograf's AI has written 850 articles, achieving up to 500,000 clicks.
How can you use AI writing tools to your advantage?
All this sounds pretty good, or worrying if you think software could take your job, but nothing is further from the truth since these machines still need the human touch. That's right, the AI mentioned above can't write you an entire article on "lycanthropy" without you giving it instructions. This software needs our guide to create; the more specific we're with them, the more we can get out of it. But we'll investigate this more in-depth to verify what we can gain with its use.
Create blogs with no effort.
Writing a blog can be time-consuming. Check out how voice search optimization could affect your marketing strategy.
First, you have to look for an interesting topic that drives traffic to your website, then gather all the valuable and verified information about it, then contrast all the opinions and generate your own and finally, start writing. If you're organized, maybe you'll write a good article in 3 to 5 hours, but if you have ADHD, you'll take longer.
Nevertheless, if you have the correct information and keywords, AI can play a big part in this process, giving you baselines on what you can write.
This strategy is also great if you create posts for social media, as AIs can write compelling and engaging copies, and then you pick the ones you like the most and spice them up or even leave them as they are.
Time efficiency: 10/10.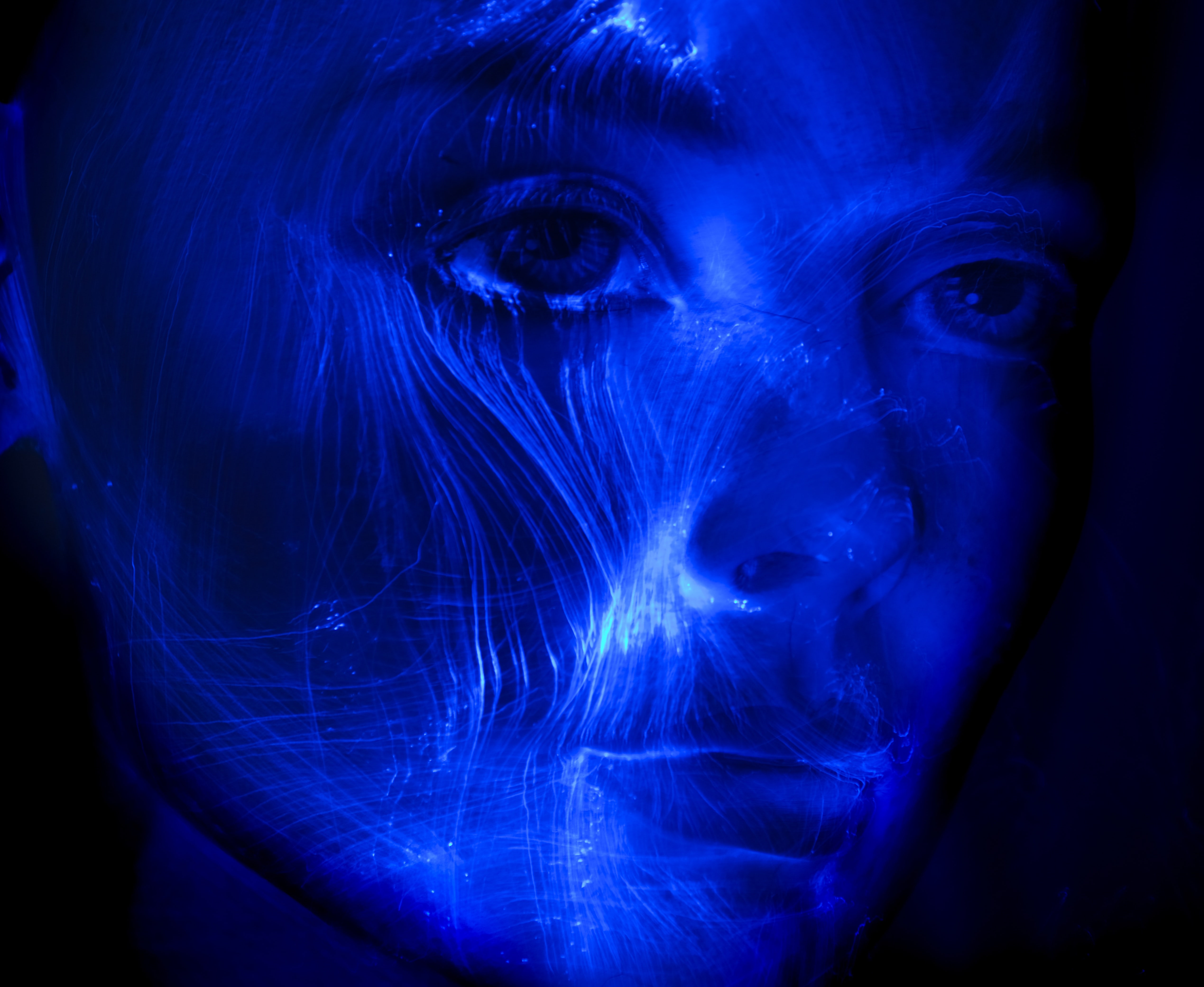 Artificial Intelligence.
Generate a mood for your writing.
Machines can even generate emotions when they write. They're every day closer to equaling us in skills.
But leaving the paranoia of a robotic apocalypse aside, a feature of this technology you may not have expected is that you can adapt the tone with which they write. In this way, you can ask them to write formally, more creatively or even add some mood to the writing as enthusiastic or mysterious. Check out how voice search optimization could affect your marketing strategy.
Here is a complete guide for you on developing a business development strategy.
Provide on-page optimization suggestions.
AI writing doesn't only write; it can assist you with your SEO by giving you a live score on your page status so that you can fix all the issues in it.
Create catchy taglines.
Taglines are critical for getting the user's attention. It can either be your article's subject or your company's slogan. Either has to generate emotion in your audience, and AI tagline generators can help you. 
Read this complete guide on Amazon Listing Optimization.
Provide ready-made templates.
This option is great for emails or any other type of business message. These content creation programs come with several templates that you can use as a guide to creating professional messages that get straight to the point. Read this guide on what's a good CPC.
AI Content writing tools to try.
Since we already discussed its benefits, we can only keep the article mentioning some of the best AI writing tools for you to try. These are:
GetGenie
This content writer program GetGenie is an all-in-one tool that can get tons of articles for your WordPress website. The AI tool offers a free version that can generate articles of 1500 words, and if you want longer ones, you can try the paid version.
The platform comes with 30+ templates to create different types of compelling content and offers you recommendations to optimize for search engines.
Source: YouTube.
Jasper
Powered with GPT-3 technology, Jasper can create all types of content while making them SEO-friendly for any social media platform, posts and even YouTube scripts or ebooks. Here is a complete guide for you on developing a business development strategy.
Among its most valuable features, you can find:
50+ copywriting templates 

25+ supported languages 

SEO mode.
Source: YouTube.
Grammarly.
Grammarly is a writing assistant who will have your back in every way possible.
In its free version, this assistant will help you check for any text structure, grammar or punctuation errors. However, its business version is even more efficient since it can correct entire paragraphs with complex wording and give you insights into the mood in which you are writing.
Source: YouTube.
But - and here you should pay more attention - there is a big downside to AI-generated content, which is...
Google doesn't like AI-generated content.
If, while reading this, you thought that you could leave all the copy work to the AIs without any effort, let us tell you that Google detracts from content that is 100% written by AI.
But how does Google detect AI generated-content?
The search engine develops algorithms that can check how well-written your content is and detect patterns that appear to be AI-generated. For example, Google can detect sentences that look unprecedented to us but contain keywords and follow some identifiable structures. Also, any content written by NLP models like GPT 1,2 and 3 will be easier to detect.
Nevertheless, this looks more like a battle because as Google finds more ways to detect this content, creators put a more effort into being undetected. 
Google's main issue with AI-generated content is that "it isn't ethical," according to the company. Read this guide on marketing herbal products successfully.
The article linked above compares university students who must make a considerable effort to gain and share information with the world. At the same time, AI tools look for it in just a click, which doesn't seem fair to us... human writers.
The search engine dislikes this content so much that it penalizes websites and blogs for AI-generated content. John Mueller, Google's Search Advocate, confirmed that Google considers all AI-generated content spam and compares it with translation, word shuffling, synonym tricks and other similar tricks.
In short, in Google's eyes, 100% AI-generated content is considered a black hat SEO practice.
But then, should we worry? Did AI completely write this article?
AI tools can also help you verify if this content is AI or human-written. So we'll use  Originality.AI, a software that can detect if this was generated by AI writers like ChatGPT, a human being or even more, both of them. Let's find out:

We have always been human, but our 26% artificial intelligence leads us to a clear conclusion.
Beyond a war between machines, we must understand that these - perhaps for the moment - are just stories from science fiction movies. In reality, developers want to make our professional lives in front of monitors much more effortless. Whether that encourages laziness or, failing that, the optimization of our work, it all depends mainly on how we use the tools given to us.
To a large extent, these AI writing tools can get us out of trouble on several occasions, and if we know how to get the most out of it by taking advantage of its features, we are sure that we can scale in all the professional goals that we set ourselves. Read this complete guide on traditional marketing vs digital marketing.
On the other hand, we would not like to say goodbye without our assistant AI doing it in this article, so we give HyperWrite a few words:
With such a rapid growth rate, it is easy to forget about the people who were instrumental in making AI technology a reality. So, as AI continues to integrate into our lives, it is essential to remember the people behind the technology, from the pioneers to the experts that are using it today. Saying goodbye to the traditional methods of problem-solving and ushering in a new era of AI-driven solutions is a momentous occasion that deserves to be celebrated.
Remarkable, isn't it? Either way...
Why list a business on Google My Bussiness?
Highlights information about your business;
Position the business at the top of search results;
Allows you to build authority and social proof;
Enables the sharing of content about the business, products and services;
Allows you to create smart campaigns in Google Ads;
Collects various relevant statistics;
It has features that enrich the user profile and experience;
It can be managed on mobile through the Google Maps application;
It's free.
Final thoughts.
The only place we hope that humanity will continue to advance is forward. Hand in hand, we have technology that, beyond seeing it as a rival, we should consider our best ally for a more efficient lifestyle and, in the case of business, the best tool to stay on top of all the competition. Have a proper digital marketing funnel in place.
Knowledge is power, and thanks to AI writing tools, we can take a little weight off our shoulders to make our work process more agile.
If you need the help of a digital marketing agency to help you achieve your professional goals, our team of Codedesign experts will be more than happy to assist you. Contact us!
About CodeDesign
Codedesign is a digital marketing agency specializing in e-commerce and B2B online marketing. Our digital team utilizes the latest digital marketing tools and strategies to help clients reach their business goals. We offer comprehensive services such as website design, search engine optimization (SEO), content marketing, performance marketing, social media marketing, CRM and marketing automation, email marketing, and more. Our experts create and implement customized digital marketing campaigns to increase website traffic, generate leads, and drive sales. Our expertise in e-commerce and B2B marketing allows us to understand the nuances of the digital marketplace and create effective marketing solutions tailored to their client's needs.
CodeDesign is leading:
- Digital Agency
- Digital Marketing Agency
- Amazon Marketing Agency


Feel free to contact us to see the unprecedented growth of your business.


---