5 Ultimate Payment Methods Your eCommerce Business Shouldn't Ignore in 2021
Written by Kristina Radovic


Source: Freepik/macrovector
So, you had an innovative and exciting idea for an eCommerce business. You've created a business plan, calculated your cost-benefit analysis, and decided to go for it.
You've set up your online store, listed all your products, and hired a designer to make it visually appealing.
Now, the next step of making your eCommerce business operational is to enable payments from shoppers. So, how do you do this?
By setting up one or, preferably, several payment methods.
But which payment methods should you choose?
With so many available now, it is difficult to know which ones are the best choices, especially if you're an eCommerce and tech newbie.
You can leave the technical side of payment gateway implementation to eCommerce developers.
But how many and which payment methods specifically you want to include in your eCommerce website, that is up to you.
There are various factors to take into account when making this decision – your target audience and where do they come from, your budget, whether your business is online or also brick-and-mortar, level of security, etc.
All of this may sound too complicated, but don't worry!
In this article, you will first learn what is a payment gateway, how does it work, and our selection of the 5 best payment methods for any eCommerce business, including yours.
When you finish reading, you will be fully equipped to make a final decision and start doing business.
But let's start from the beginning.
What is a payment gateway?
Simply speaking, you can think of a payment gateway as a cash register of electronic, in this case, online transactions.
A customer buys something on your website, opts for one of the available payment methods, finalizes a purchase, and the funds are transferred to you. The process is simple and quick.
A more official definition of a payment gateway is that it's a technology used by merchant services that receive payments from buyers, both physically and online, and transfers it to sellers' accounts.
How does it work?
Simplified, the online payment process looks like this:
The web browser encrypts the information which is sent to the merchant's webserver.
The merchant forwards the transaction details with an encrypted connection to the payment gateway.
The payment gateway converts the transaction information into a certain format which is then forwarded to the payment processor.
The payment processor forwards this information to the appropriate financial institution.
They receive the authorization request, verify, and then send back an approved/denied response code.
This response code is forwarded to the payment gateway by the payment processor.
The payment gateway forwards the response to the website, relayed to both the merchant and the buyer, known as Authorization.
Although it may seem complicated, this exchange of information is done in 2-3 seconds.
The wait time depends on the payment gateway, so always choose those which minimize the time the customer spends waiting for the confirmation or denial.
To what you should pay special attention?
The most important step of this process is encryption.
There are various encryption methods, like the most known Secure Socket Layer (SSL) encryption. However, some payment gateways bypass this step, which affects the website's trustworthiness and reputation.
Always choose payment gateways that provide the highest encryption and most advanced safety features. This keeps your customers safe from hackers, whose main goal is to steal sensitive payment information.
Make sure your customers know that because it can be the deciding factor of whether or not to shop on your eCommerce store.
So, which payment options should you include?
Now that you know a little bit about payment gateways and how they work, you should decide which ones you will offer as payment options to your customers.
We know this be overwhelming, especially if you're not tech-savvy, that's why we'll help you out.
We've compiled a list of 5 eCommerce payment methods that will round up your offer, making the most of the diverse base of online shoppers.
1. PayPal
We'll start with the most popular and widely used online payment processor – PayPal.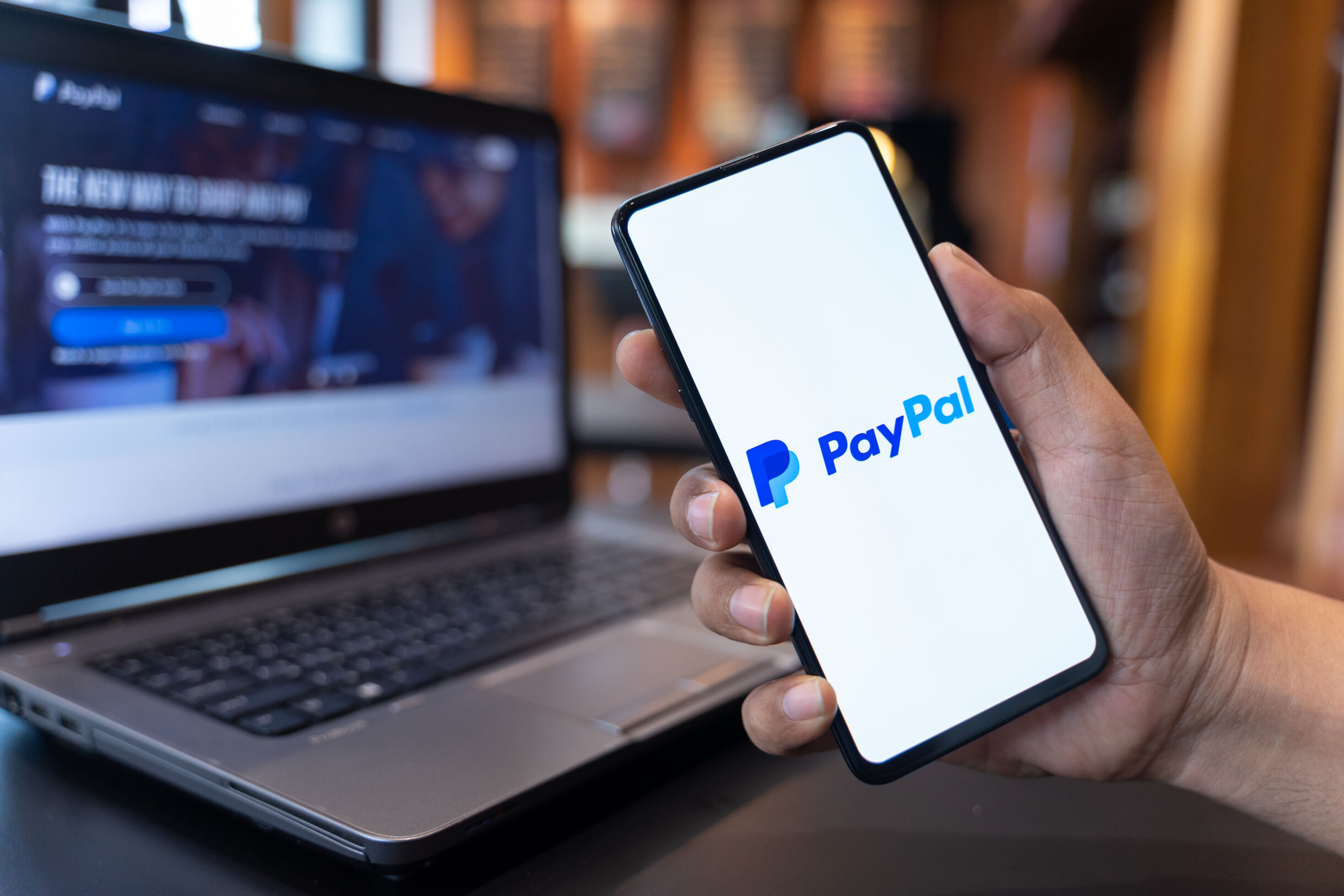 Source: retailtouchpoints
Considered as the leader of online and mobile payment, in the last quarter of 2020 it registered 377 million active accounts.
Even though almost half of the users come from the US, the rest are located mostly in the EU countries, making this payment option available to a wider audience.
PayPal has been considered as one of the safest and secure ways of shopping online, offering both its own PayPal balance as well as linking your credit or debit card accounts.
Initially a P2P and eBay payment option, they ventured into eCommerce, and are now offering various plans and features for online businesses.
There are three main plans you can choose from:
PayPal Checkout
Without a set-up and monthly fee, this is a great option for eCommerce businesses with an existing card payment processor. You can make your products available to PayPal users shopping on their phones or computers, in a few clicks.
Cost: 2.9% PayPal charge in the US or 4.4% for international transactions + transaction cost depending on your country
PayPal Payments Standard
Also free of set-up and monthly fees, a plan intended for merchants looking to introduce or switch to a new payment processor.
Next to PayPal's options, you can offer credit and debit card payments (Visa, Mastercard, American Express, and Discover).
Cost: 2.9% PayPal charge or 4.4% for international transactions + transaction cost
PayPal Payments Pro
A plan for merchants who want a fully customizable shopping experience integrated with their eCommerce website, with simple shopping cart integration, meaning that customers don't leave your website when paying.
You receive a virtual terminal, for a checkout process optimized for mobiles.
Cost: monthly fee of $30 + 2.9% PayPal charge or 4.4% for international transactions + transaction cost
With conversion rates going as high as 82%, not offering PayPal as a payment option would be a big miss.
2. Visa Checkout
As one of the major credit card companies, with 3.3 billion cards in use, Visa is present in almost every corner of the world. Therefore, introducing Visa Checkout as a payment option on your website would be a smart move.
Source: Shutterstock
Not having to fill out forms, easy set-up, and a 3-click checkout process is what makes Visa Checkout a simple and super convenient payment method for its 2 million registered users with both credit and debit Visa cards.
With advanced multi-layer security, such as fingerprinting and step-up authentication, as well as fraud monitoring system and encrypted tokens, it provides a secure shopping environment.
No wonder the conversion rates of eCommerce websites can increase up to 42% when Visa Checkout is available.
It integrates very easily, by copy/pasting a line of code.
Cost: Varies depending on the business size and other factors such as usage, regional considerations, etc. An individual quote can be obtained by contacting Visa's Developer Center or an Account Manager.
3. Amazon Pay
If you include Amazon Pay as a payment option, you will be certain that hundreds of millions of its worldwide users will be more likely to shop on your eCommerce website, giving you a considerable advantage.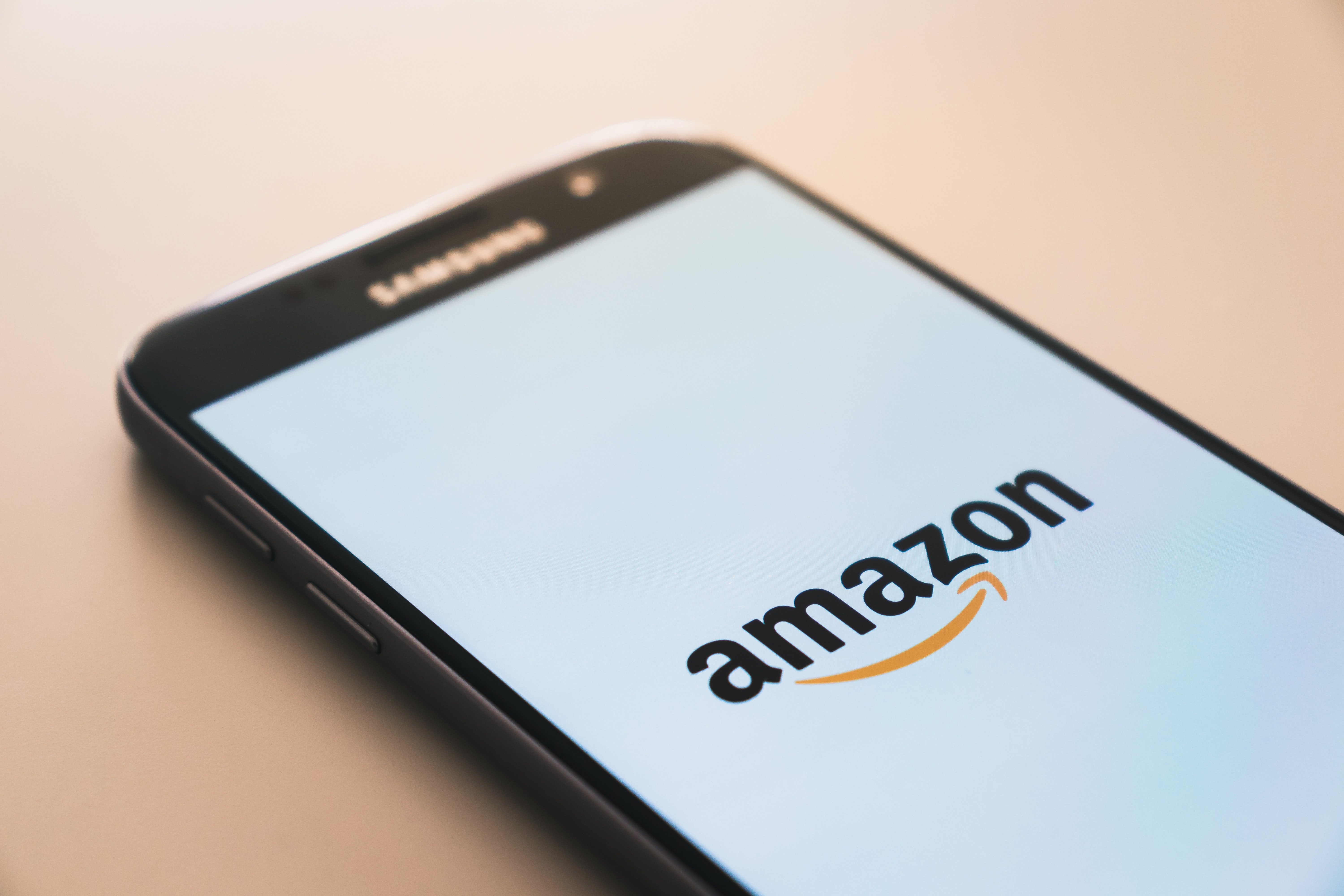 Source: Unsplash/Christian Wiediger
Using the information already stored on their Amazon accounts, shopping with Amazon Pay speeds up the whole process with literally just a click.
Next to web and mobile optimization, it offers the innovative option of voice shopping using Alexa, simplifying the whole process even more.
Integrating Amazon Pay with your eCommerce store can be done in minutes if you choose Express Integration. If you want the option to customize the whole experience, adapting it to your website, you can go with their API, which takes a bit longer.
Cost: an authorization fee and a processing fee, depending on the country
United Kingdom: authorization fee – £0.3, processing fee – 2.7% or less on request
France: authorization fee – €0.25, processing fee – 2.7-2.0% or less on request
Italy: authorization fee – €0.35, processing fee – 3.4%-1.8%
Austria, Ireland, Switzerland: authorization fee – €0.35, processing fee – 2.9-1.45%
Germany: authorization fee – €0.35, processing fee – 1.9-1.2%
Spain: authorization fee – €0.35, processing fee – 2.7-2.4% or less on request
4. Apple Pay
With more than 1.65 billion active devices in the world, Apple controls a huge vendor market share. You can be fairly certain that many of your customers will have an Apple device. That's why you can greatly benefit from including Apple Pay among your payment options.

Source: mlexmarketinsight
With Apple Pay as a digital wallet, iOS users can shop instantly. Just like other companies that are making it easier to shop online by excluding numerous fill-out forms, so is Apple. All that sensitive information is securely stored in Apple Pay.
For mobile users, fingerprinting and facial recognition is available, for an even more convenient shopping experience.
The good news for eCommerce shops that have physical locations as well is that Apple Pay is accepted in-person.
Apple Pay can be integrated with your website with their API if you are using a compatible platform or payment provider.
Cost: None!
5. Bitcoin
If many experts are to be believed, cryptocurrencies are the future of money. The number of daily Bitcoin transactions is increasing steadily, with an average of up to 1 million per day.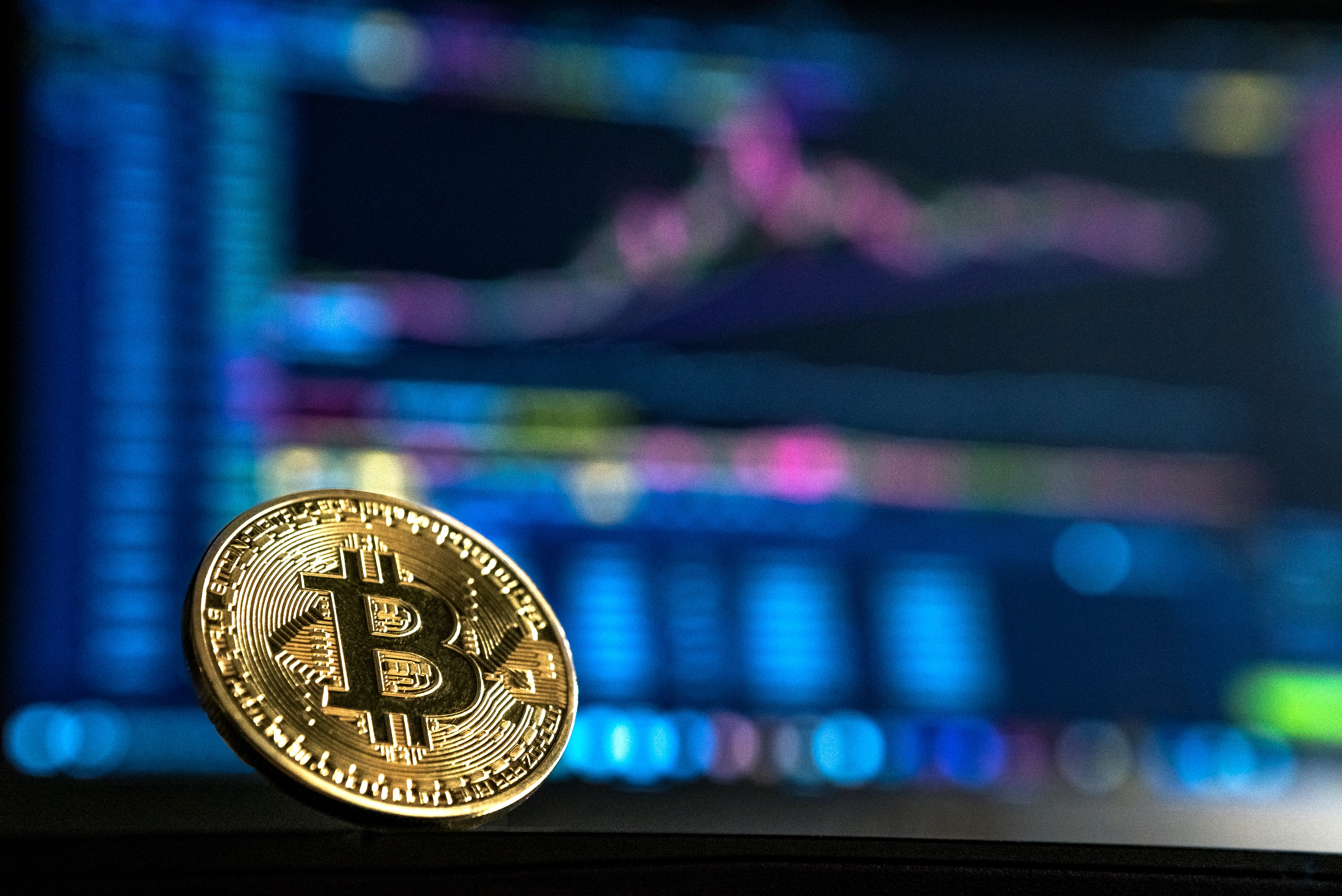 Source: Unsplash/André Francois McKenzie
Bitcoin's main feature is that it makes anonymous, secure, and untraceable payments. Including it in your eCommerce shop will attract those customers who don't trust financial institutions and regular payment methods.
This is especially true if you're a tech eCommerce business because the majority of Bitcoin users are highly educated and tech-savvy, thus more likely to opt for cryptocurrencies.
Integrating Bitcoin with your website is done fairly easily through a designated platform, such as BitPay.
Cost: 0-1%
What should your digital payments strategy be?
The more diverse methods of payment your e-commerce website offers, the more shoppers will you attract.
That said, the 5 payment options listed in this article encompass the whole online shopping customer base, increasing your chances of reaching higher conversions.
From credit and debit card traditionalists to those more up-to-date using digital wallets and online payment systems, you will reach almost every type of online shopper out there, including those distrustful of conventional financial solutions, utilizing only cryptocurrencies.
Combination of these 5 eCommerce payment methods – PayPal, Visa Checkout, Amazon Pay, Apple Pay, and Bitcoin, will result in a wider customer reach, reduced rates of shopping cart abandonment and checkout process frictions, leading to higher sales and increased client satisfaction. You could also add these options to your Facebook Marketplace.
CodeDesign is a performance digital marketing(internet advertising agency) and Amazon agency. We help clients worldwide in creating a digital marketing strategy and optimizing how they use digital marketing channels. For Amazon marketing, we help vendors and sellers in Amazon listing optimization and creating an  Amazon marketing strategy.
---