Senior Living Digital Marketing Agency: CodeDesign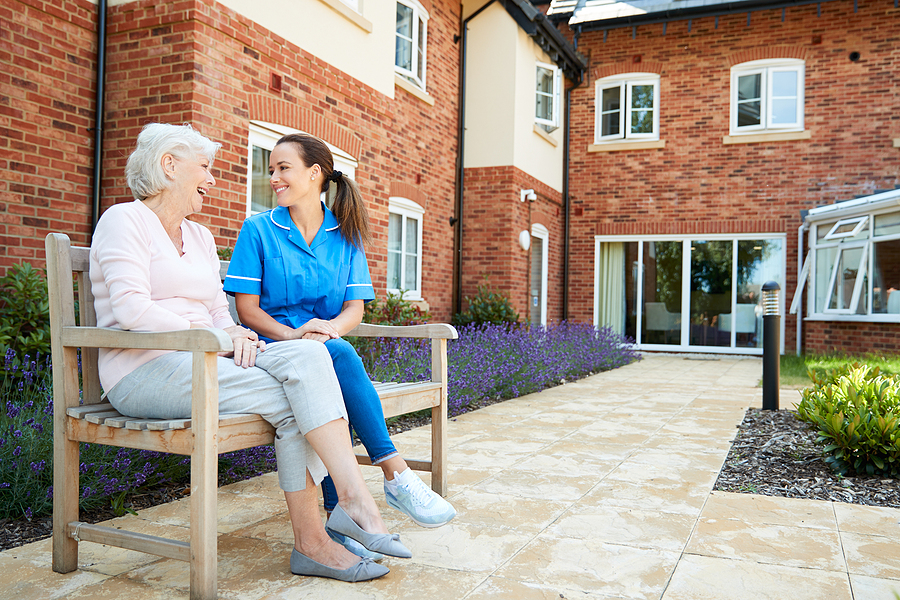 Senior Living Digital Marketing Agency
The landscape of the senior living industry has undergone significant transformation, and in order to remain relevant, your community must adopt a contemporary digital marketing approach. Having a website alone is insufficient; your entire strategy - encompassing lead generation, lead nurturing, and securing deposits - must align with the expectations and requirements of your prospects. Additionally, demonstrating return on investment and maintaining high occupancy rates has become increasingly critical. Gain a competitive advantage for your community by implementing a personalized digital marketing strategy.
We have a team of elite digital marketers to take your senior living community to the next level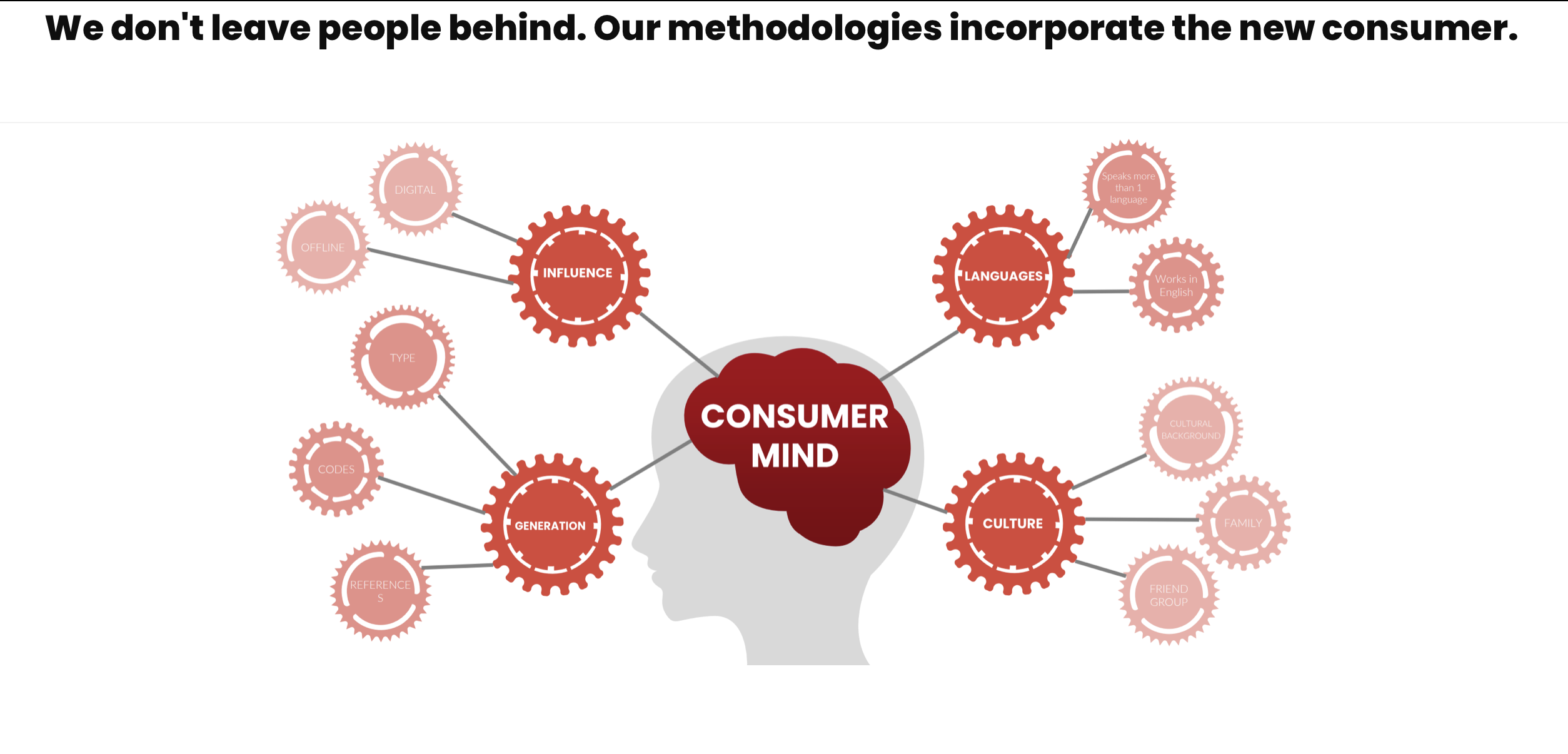 Have a proper digital marketing funnel in place.
Our team comprises of certified instructors, subject matter experts, and thought leaders in a range of areas such as advertising, content marketing, Google ads, PPC, SEO, social media ads, and data analytics. All of our marketers hold certifications from top-tier and recognized academies.
Our team focuses on a data-driven and practical approach to maximize value for our customers and brands. You can find a complete list of our elite team members in the "About" section of our website. As a leading senior living digital marketing agency, we are dedicated to assisting you with your digital marketing needs. We invite you to work with us and experience the difference. Read this guide where we discuss ideas on senior living marketing.
Case Study: AVA Clinic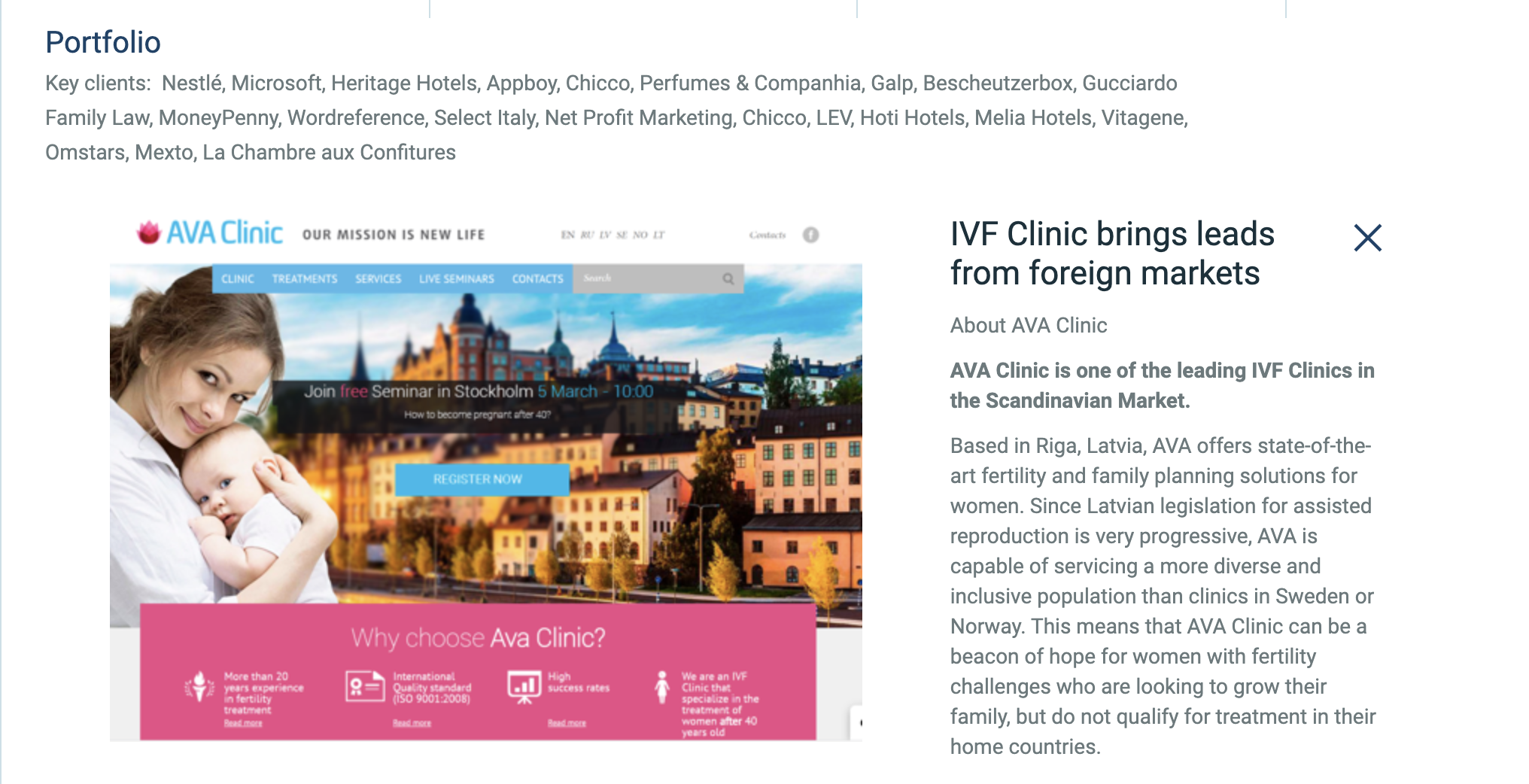 AVA Clinic
AVA Clinic is a leading fertility clinic in the Scandinavian market and is located in Riga, Latvia. They offer advanced fertility and family planning solutions for women. Due to the progressive Latvian legislation for assisted reproduction, AVA Clinic can cater to a more diverse and inclusive population than clinics in neighboring countries such as Sweden and Norway. Therefore, AVA Clinic provides a beacon of hope for women with fertility challenges who are unable to receive treatment in their home countries.
AVA Clinic's challenge was developing a consistent and cost-effective lead generation strategy. As the decision to start a family is a life-changing one, the customer journey includes a long consideration phase. Therefore, the clinic requires a constant stream of leads to convert to clients several months down the line. 
Check out how voice search optimization could affect your marketing strategy.
To address this challenge, our digital marketing agency team restructured AVA Clinic's entire paid search strategy, prioritizing the top converting keywords and creating a clear campaign hierarchy. This resulted in a 336% increase in website leads within three months of implementing the new strategy. Furthermore, the Cost Per Lead from Google Search decreased by 72%.
On Bing, we achieved a near 100% impression share with an average position of 1.08 and a conversion rate of 43%. These conversions occurred at almost 1/10th of the cost of those coming from Google. The personalized experience created by our Paid Search ads allowed AVA Clinic to generate consistent leads and turn them into clients, providing hope to women looking to grow their families. Here is a complete guide for you on developing a business development strategy.
Creating Innovative Marketing Campaigns for Companies Worldwide
Code Design has received numerous Awards and Recognition for our exceptional certification and accreditation services. As the #1 Top Digital Strategy Agency for Clutch, we are renowned for our problem-solving approach, communication skills, and reporting abilities. Additionally, we are proud to be recognized by Top Interactive Agencies, TDA, HubSpot, and as a Google premier partner.
Our agency takes pride in being goal-oriented, multicultural, and transparent, with a team that can provide super-fast turnaround times. With a presence in 12 different time zones, we work tirelessly to enhance the online presence of growing companies on local, national, and international scales.
Our approach involves working closely with senior living communities and their teams to understand their unique needs and utilize the diverse talent at our agency to create highly innovative marketing campaigns. We strive to exceed our clients' expectations and provide them with the recognition and awards they deserve for their hard work and dedication. Read this guide on what's a good CPC.
Digital marketing services for senior living companies
| | | |
| --- | --- | --- |
| Media Buying Experts | Digital Marketing Optimization | Web Development |
| Paid Search - Google Ads & Bing Ads | International PPC | Digital Strategy and Sales Funnel Optimization | eCommerce Development |
| Apple Search Ads | Search Engine Optimization | eCommerce Strategy |
| Google Display Advertising | International SEO | CRM Management |
| Social Media - Facebook and Instagram Ads | Content Marketing | Email Marketing |
| Amazon Sales Ads | Content strategy | Amazon Marketing |
| DSP and Programmatic Buying | Content syndication | E-commerce optimization |
| Google Shopping | GTM & Google Analytics | Magento development |
| Youtube True View Advertising | Website migration | Prestashop development |
| Remarketing | Native Ad | Wordpress or Headless CMS development |
We Understand The Complexities of Communicating to Seniors and Their Adult Children
When it comes to marketing senior living communities and nursing homes, it's essential to understand the unique challenges of communicating with the target audience - seniors and their adult children. Seniors are often hesitant to make changes in their living arrangements, especially if they've been in their home for a long time. They may feel apprehensive about moving to a new location, meeting new people, or adjusting to a new lifestyle.
On the other hand, adult children who are researching senior living options for their parents want to ensure that their loved ones receive the best possible care and support. They want to find a place that offers comfortable living arrangements, medical care, and social activities to keep their parents engaged and active.
Marketing to seniors and their adult children requires a unique approach that considers their distinct needs and concerns. You need to speak their language, understand their worries, and demonstrate that your senior living community can meet their expectations.
At CodeDesign, we understand the complexities and challenges of communicating with seniors and their adult children. We have extensive experience in developing tailored marketing strategies that resonate with this demographic. From creating compelling content to managing social media campaigns and implementing search engine optimization, our team of marketing experts can help you attract more potential residents to your senior living facility.
SEO for senior living digital marketing agency
Senior living businesses rely heavily on the trust and credibility they build for their businesses. How much people trust you in this digital world ultimately leads to your success. When discussing the sensitivity of topics like assisted living, we see how much research and brainstorming parents and their child do before making any decision. 
Every research, be it for the top-of-funnel prospects or the ready-to-move-in customers, starts with the search engine. And, when you have a solid presence for every query your prospect might have, you have an amazing chance to see better results.
Everything about the sales process starts with building trust and ensuring your customers believe in your authority in your niche. Talking about senior living marketing campaigns, there might be several questions regarding the health, hospitality, and comfort of the residents, and when you have a dedicated SEO and content marketing campaign that shows your page up every time your customers have a query, then you have a great chance to let your customers have more touch points with you and let you have a chance to introduce your community and services to them.
Now, when we talk about CodeDesign, we have a dedicated team of professionals prioritizing search terms proven to convert website visitors into community residents. Our team is knowledgeable about online sales when individuals and their families search for assisted living options. We understand the important factors that influence their decision-making.
Local SEO for senior living homes
It would help if you made it easy for prospective residents and their families to find your senior living community on Google by ensuring that all details in your Google My Business listing are accurate and up-to-date. Also, with a consistent NAP(Name, Address, and Phone Number) across all directories, Google starts recognizing your business niche. When everything is well, it also starts prioritizing you for similar queries.
This includes your company name, address, phone number, website, and photos, providing a glimpse of your neighborhood.
Gather testimonials from satisfied clients and their families to post on your Google My Business listing. Positive reviews can boost your visibility in local search results and provide valuable insight to potential residents about your community.
To give potential residents a better idea of what to expect when they visit your community, including photos of your common areas, residences, and events.
To ensure that your listings are complete and accurate, make sure to include the following information:
- Your community's name
- Full address
- Phone number
- Website URL
- Email address
All these details help potential residents and their families easily find and contact your senior living community. Furthermore, maintaining consistent and accurate information across all directories can improve your visibility in local search results.
Paid Advertising
Marketing for senior living communities is highly competitive in every geolocation, as numerous other facilities and services are vying for attention, including various communities, nursing homes, retirement communities, assisted living services, and senior living blogs and directories in the search engine results page. So now, if you are into marketing to get more leads, then paid searches would be a better option for short-term success as you could directly count the return on investment.
To generate new leads for your senior living facility, working with an experienced senior living marketing agency that can manage your ad campaigns effectively is crucial. We, CodeDesign, are a Google premier partner and a leading agency in the field, with certified teams in Google Ads and Facebook Ads. With our award-winning technology and expertise, we can help your facility reach the right families online and generate quality leads that fit your budget.
For maximum impact in the short term, it is important to use PPC and social media advertising to increase your visibility and web traffic and ultimately improve your ROI. In the medium term, paid search and social advertising can be highly effective. Still, choosing an experienced marketing agency that can develop an efficient digital campaign strategy tailored to your facility's unique needs is important. This way, you can effectively target families looking for senior care facilities by location, age, interests, and other factors, while keeping your costs as low as possible.
Content Marketing
Creating an excellent website with relevant and informative content in the senior living industry is essential to influence potential clients to request a tour or further information. To implement effective senior living SEO strategies, content marketing techniques are crucial, focusing on pages that solve your prospect's doubts, internal link building, and dedicated web pages that support a keyword strategy.
The most significant impact of content marketing in the senior care industry is a long-term strategy. The goal is to create pillars of topical content, such as "how to choose an independent living facility," that get picked up by search engines for specific keyword searches and boost authority to primary keywords like "senior living near me." As long as these pages exist, they will continue to build trust with search engines and influence your website's overall page rankings.
Content marketing is a worthwhile investment in your marketing budget, with medium-term ROI. As long as you or your preferred senior living marketing agency regularly develop relevant content, post consistently across social platforms and blogs, and update your website, you will continue to reap the rewards of top search results year after year.
Have a focus on online reputation management.
The main objective of online reputation management is to establish a positive public perception of your online business by utilizing effective strategies and concepts. In the fiercely competitive digital landscape, providing customers with superior resources and keeping a close eye on any content that could harm the brand's reputation is crucial to success. Creating a positive brand image is crucial for attracting potential customers or clients online. Social media channels have become the new normal, with people spending most of their online time on these platforms. Before purchasing, there should be at least seven touchpoints between a brand and a consumer.
From a personal perspective, it's unlikely that you would purchase from a brand that you encountered for the first time through an advertisement. While you may purchase on the same day, search for the brand on Google, check their social media pages for legitimacy, and look at reviews and ratings to assess the quality of their products and after-sales services. The same applies to your customers as well. 
And in this case, we are talking about senior living homes, which require a lot of trusts, so you must have an online reputation management strategy in place.
Get Expert Digital Marketing Advice with CodeDesign's Free Consultation Call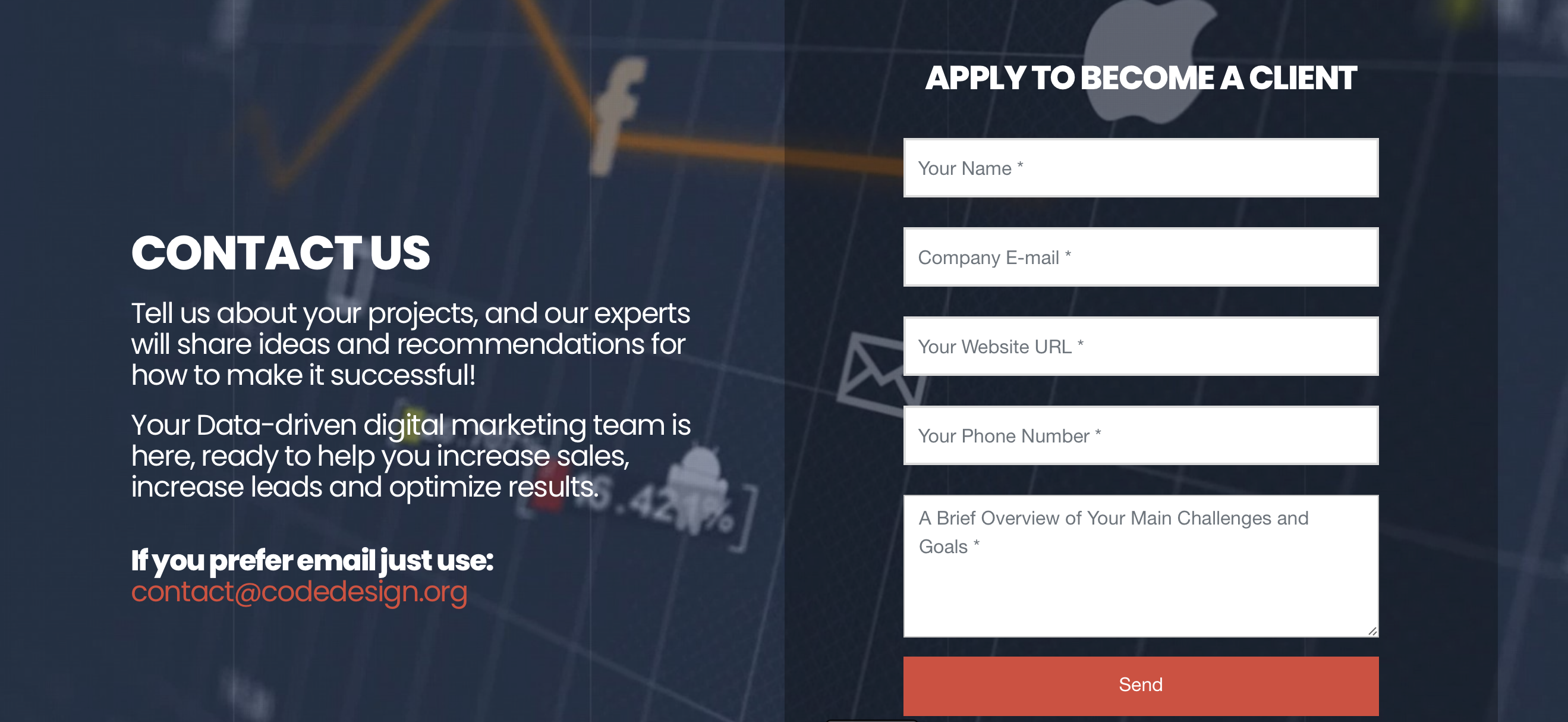 Schedule a consultation call to discuss the potential work opportunity and assess whether it's a suitable fit. Most digital marketing agencies offer consultation calls to better understand a company's needs and objectives, ensuring that their values and strategies align with the ultimate goal. At CodeDesign, we provide a complimentary consultation call to showcase our expertise and enable prospects to receive advice from top industry experts, ensuring long-term success.
During the 30-minute consultation call, you will learn about industry trends, competitive analysis, and potential next steps to achieve long-term success. Visit our about page to witness our in-house professionals working tirelessly to execute result-driven digital marketing campaigns.
Visit the "Request a Quote" page to fill out the form with your name, company email, website URL, phone number, and a brief overview of your main challenges and goals. This form enables us to prepare before our meeting, ensuring we can focus on more relevant topics and maximize proactive time.
You can also directly email us at contact@codedesign.org to learn more about our services and how we can help your brand succeed on a global scale.
About CodeDesign
Codedesign is a digital marketing agency specializing in e-commerce and B2B online marketing. Our digital team utilizes the latest digital marketing tools and strategies to help clients reach their business goals. We offer comprehensive services such as website design, search engine optimization (SEO), content marketing, performance marketing, social media marketing, CRM and marketing automation, email marketing, and more. Our experts create and implement customized digital marketing campaigns to increase website traffic, generate leads, and drive sales. Our expertise in e-commerce and B2B marketing allows us to understand the nuances of the digital marketplace and create effective marketing solutions tailored to their client's needs.
CodeDesign is leading:
- Digital Agency
- Digital Marketing Agency
- Amazon Marketing Agency


Feel free to contact us to see the unprecedented growth of your business.
---