How can Youtube be used to build awareness for the Food and Beverage industry?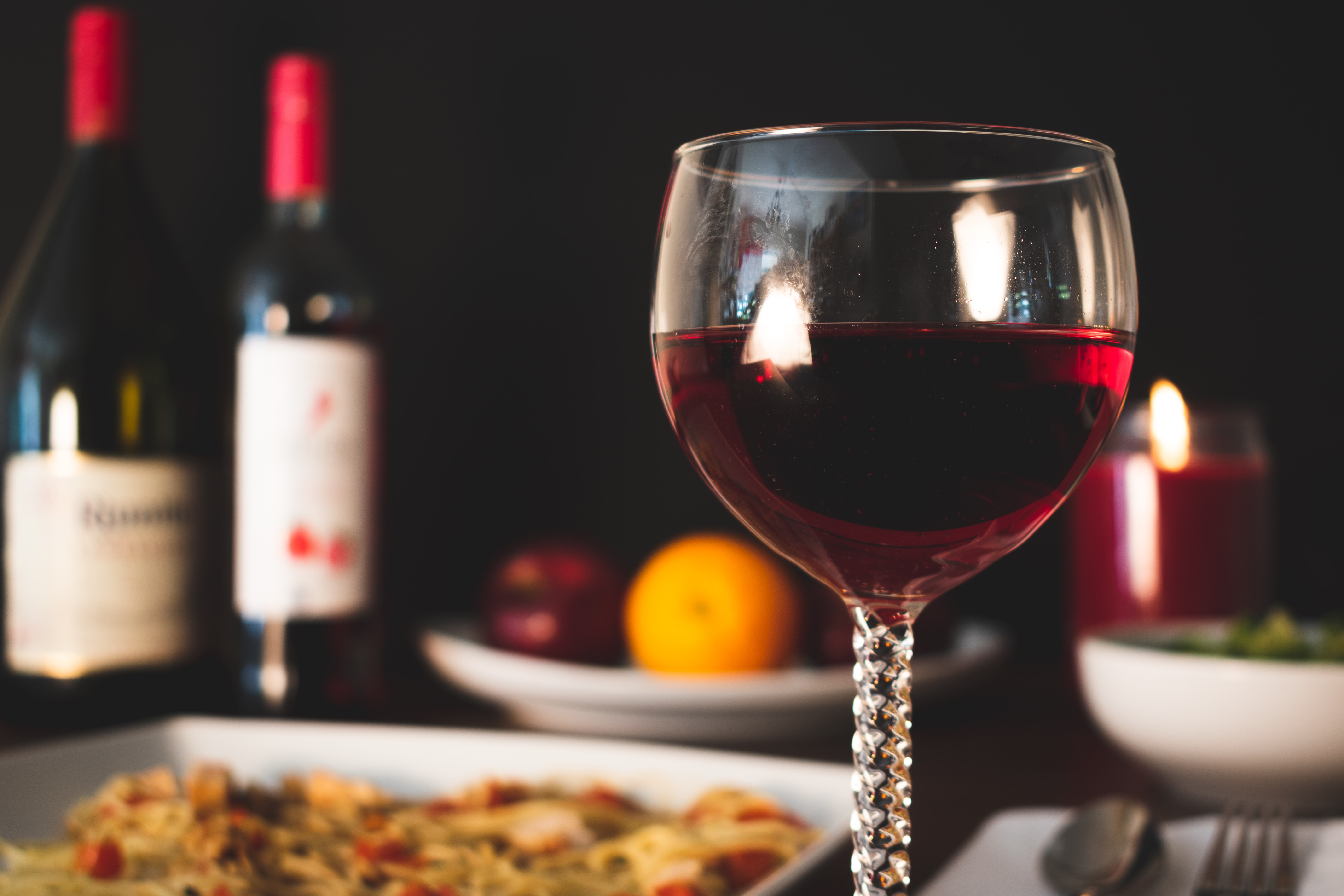 Source: Unsplash
There is still no augmented reality technology that allows us to taste food through the web. However, you do not need people to taste your products to sell them well. Just by watching them, you can wake up the appetite of all your customers. The most famous video watching platform is YouTube, and every kind of food or drink container can be put on this platform.
According to PR Newswire, the global food and beverage market reached a value of $5,943.6 billion, which means an increase of the compound annual growth rate (CAGR) of 5.7% since the year 2015. It is expected that CAGR in 2023 would reach a value of $7,525.7 billion, $8,638.2 billion in 2025 and $11,979.9 billion in 2030.
The restaurant sector suffered greatly with the arrival of the pandemic. Such was the case in New York restaurants that went bankrupt because they could not serve customers in their establishments. However, the branches of snacks and comfortable meals such as Campbell's soup or the Kraft Heinz company experienced an increase of 10 to 20% in their sales. The isolation left many who did not know how to cook depending on these easy foods. 
Waiting for the recovery of all productive sectors, there is no better platform to promote your food or drink business than YouTube screens. Let's learn how we can use this platform to build awareness of this industry.
Why should you use YouTube for your Food and Beverage business?
Creating videos to market a business is a strategy that has been around for many years. Showing your food and beverage business through YouTube can help you promote your services, reach a wide audience and boost engagement on your social media channels. Production and visual quality are pretty important to catch the eye of your customers, but if you are low on resources, there are creative and less expensive ways to create eye-catching content.
Research from a Cake Blog article shows that:
Millennials, people between the ages of 18-34, like more video marketing, with 85% of them saying that they have visited a restaurant, coffee, bakery shop or made a purchase from a video on YouTube.
50% of adults find videos more engaging than written content.
With video marketing, you can:
Promote your menu: With video, consumers can watch all the delicious food and drinks you offer in your restaurant. To do this, you can showcase new menu items to make your customers excited about trying all your new dishes.
Display your restaurant:  The look of your restaurant is another experience for all your guests. If your restaurant is located next to a beautiful landscape or located in a historical area, it is good that you show it through your videos, since this locates those who may be interested in visiting your establishment, and, in case of having one incredible decoration, they will want to visit it without thinking twice.
Increase Foot traffic: This term means converting your audience from passive to visiting customers, and that is the ultimate goal for every video marketing restaurant.
Source: YouTube.
Tips for Food and Beverage videos
Like any marketing strategy, the budget plays an important role in the quality of the product. However, it does not take the budget of a Pepsi commercial to generate video content that captivates your audiences to visit your restaurant. 
Audiovisual knowledge is necessary. Nevertheless, with these tips that we will give you, you can start creating the shooting plan for your videos and knowing the tools and guidelines you will need.
Keep It Short
You don´t need to do a documentary about your restaurant. Just go straight to the best traits of your products. On YouTube, it is better to do a 2-minute video. Studies and research indicate that 30% of your audience stops watching your marketing video after 30 seconds if your video is not engaging enough. 
Quality Over Quantity
Remember that spam is a toxic habit of brands. No matter how good your food and drink are, if the feed of your customers is full of your videos, they will eventually get tired. This gives you more chance to create quality content that contributes to your advertising campaign. The number of weekly videos for platforms like YouTube ranges from 1 to 2 videos.
Dont forget: Creating videos is getting very demanding in terms of quality so be on the look for Special Effects Software out there evolving a lot these days. 
Get Professional Equipment
Whether you want to hire a professional production crew or do home-style productions, there is certain equipment that you should always have on hand, like lighting, a camera, and a tripod. Production software can vary in complexity and professionalism. From Adobe to Finalcut, they can help you put your video pieces into your audiovisual piece.
The principal aspects of video making are:
Video: clear and beautiful-looking videos are recorded with resolutions no lower than 4K. The minimum range should be 1080p since anything lower can look amateur, and customers won´t take it too seriously.
Sound: the most common microphone types are the lavalier, condenser microphones and the shotgun. 
Editing software: as we mentioned before, there is plenty of editing software manageable for every level. Make sure to do your own research and find the one that fits your price range and editing abilities.
Smartphones can help you produce videos with acceptable quality. For example, the iPhone camera is quite good. Anyway, the 4K of a professional camera will give you that secret ingredient that your marketing videos need.
End With a Call to Action (CTA)
The CTA is the last touch to get all the interest of your consumers, you only need to place it at the end of the video, and if they were interested in your restaurant, they would go directly to visit your website or, better yet, your restaurant.
Source: YouTube.
Top Food and Beverage YouTube channels
Learning from the channels that are trending helps us create content that connects with our audiences. That's why we leave you a list of the most popular food and drink channels on YouTube.
Rosanna Pansino (8.8 million subscribers): Rosanna Pansino teaches her followers recipes for pop culture-based desserts like Game of Thrones or Disney's Frozen. 
Tipsy Bartender (3.2 million subscribers): In this channel, youtube Skyy John teaches their audience that anyone can be a great mixologist, watch one of their videos, and you will be the next bartender at your party or event.
Food wishes (2 million subscribers): Chef John Mitzewich asks his followers what dish they have always wanted to cook, then delights them by teaching them how to do it in videos that will make their taste buds dance with excitement.
Source: YouTube.
Big Data in the Food and Beverage industry
Big data and analytics help all executives make decisions that their consumers can enjoy. Technology helps us more and more to understand ourselves and our audience. That is why big data is the right tool to understand our audiences and preferences. A 2015 McKinsey study showed that food retailers could get better operating margins by up to 60% by just using the power of big data. This technology helps to keep track of buying habits in the food and beverage industry. Restaurant owners only need to combine the raw point sale data with the analytic technology now available.
Increase your consumers
With Big data, food and beverage companies can increase traffic to their restaurants or stores. With the GPS location of most smartphones, restaurant owners can display a promotional "pop-up" that is highly relevant to customers close to your specific location and past buying history. You could also check how to make a marketing strategy for Amazon.
Schedule food deliveries
Food deliveries are a solution for several consumers who cannot approach the establishment. With big data, it is possible to estimate how long it will take to arrive that you ordered. This technology collects recent information about road traffic, weather, routes and can provide an estimated time for the delivery.
Know the consumption patterns of your audience
Knowing what the audience in your local area buys the most can help you know what foods and drinks they want to consume more, and this is something that big data helps you with. Further, if in your area the consumption of pork is higher than the vaccine, you know what dishes you can add to your menu.
Keep your food and beverage quality.
If you have regular customers, you should know that the quality of your products must be kept at the level or if they cannot lose loyalty to your establishment. With big data technology, you can know the best times for the ingredients in your menu, what kind of recipes have been liked the most and where you can get the best ingredients in your area.
Predict what customers will purchase next
Food and beverage companies use "market basket analysis" to predict what item customers could buy based on their purchase history and foods already in their cart. Restaurant owners and retailers use this technique to create combo deals and improve their marketing strategy. Let´s make an example with a coffee shop. If the market basket analysis identifies that clients like to drink a coffee with a chocolate cake, it creates a combo.
Source: YouTube.
Final Thoughts
We cannot taste the food or have a drink through the screen of our computers or smartphones. Nonetheless, just by seeing all those delicacies being cooked, we already have more than enough to want to go and try everything. For this reason, food or drink businesses must take advantage of platforms such as YouTube to promote their menus and locations. In this way, their visits will increase every day.
Normality will return after overcoming all the inconveniences that the pandemic has brought, for that moment when we can re-enter the premises, restaurants and bars will welcome us with open arms to spend a good time with our relatives or couples. You could also like these tips on Amazon Listing Optimization.
Until then, let's prepare videos that engage with all our clients, to offer a luxury experience to all of them!
See you in the next article !!!!!
CodeDesign is a performance digital marketing and Amazon agency. Feel free to ask your queries.
---