10 Multinational companies that are embracing multicultural clients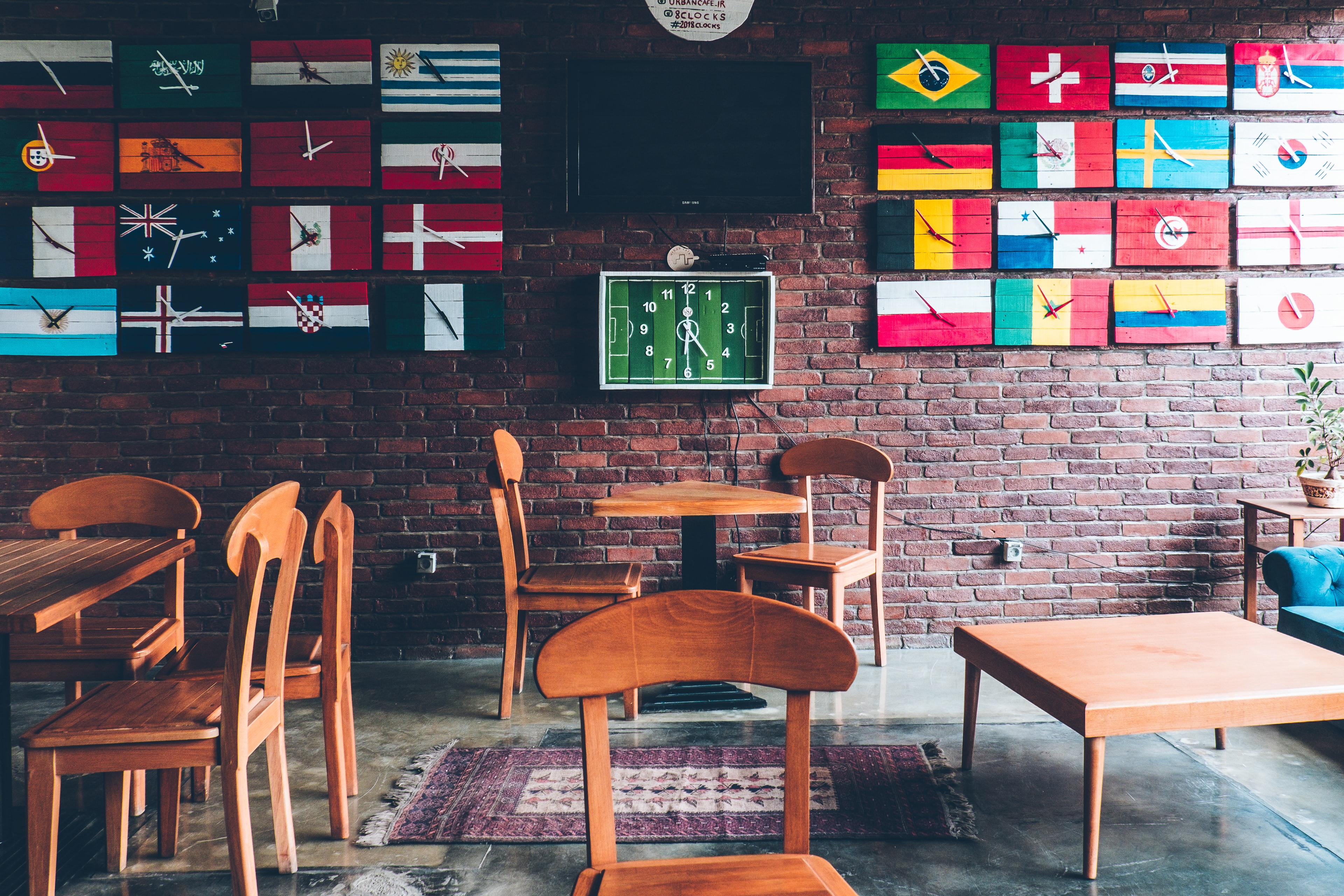 Source: Unsplash / Mathias P.
Multicultural marketing is about understanding the different cultures that conform to our target audience to market them effectively.  The world today is multicultural, in all the countries of the world we see how foreign communities have joined forces to bring a part of their culture to their host country.
For example, in every city in the United States, we can visit a Chinatown, pasta and pizza originating in Italy, has spread throughout the world as food that all palates love. Thus we can see that many countries no longer have only one nationality, but that everything has been mixed up and the ways of living have faded.
Companies must carry out campaigns that fit in with different cultures to be better accepted, and that is something that these companies have been able to do wonderfully.
Take a look at ten companies that are embracing multicultural clients.
Adidas
We associate Adidas with sports. From soccer players like Lionel Messi, who earns a modicum of 20 million a year, to sponsoring the Bayern Munich team. If we locate ourselves geographically, we can see that Adidas has clients from Latin America (Argentina) to Europe (Germany). The thing that makes Adidas stand out is its ability to reach other markets within its niche, since, if you were not aware, Adidas is not only about sports, it is also about fashion.
Since creating the Superstar shoes, Adidas diversified its offer to a market beyond athletes, combining almost any garment. Not to be left behind, Adidas made alliances in the world of music, having sponsorship with Kanye West, a successful musician who launched his Yeezy brand in partnership with the brand.
Returning to multiculturalism, we prefer to illustrate it with an advertisement in which artists and athletes from all over the world show up to promote a this brand. In the commercial "Calling All Creatives," we can see the presence of different personalities such as:
Source: YouTube.
In addition to demonstrating extensive multiculturalism in the talents of this commercial, the campaign has a subtext on inclusion, making it clear that among the creators that there is no discrimination between their ages, sexual orientation, political position and, most importantly, their nationalities.
Adobe
Multiculturalism comes hand in hand with other social movements such as anti-racism. Accepting people by the colour of their skin is equal to accept them for their different cultures.
Approaching this editorial line, the company of design and editing programs launches its campaign "When I see Black," in which creators and artists worldwide speak of the pride of having their skin colour and how the Afro-descendant culture has shaped the art.
In a statement from Adobe, Anne Lewnes, executive vice president and chief marketing officer, says, "Seeing creators like yourself, especially for this next generation, is absolutely crucial. We are proud to be celebrating the vibrant spectrum of creativity that exists in the world because we all benefit when more perspectives are shared. "
Source: YouTube.
Apple Inc.
It all starts with an apple ...
Years later, the company created by Steve Jobs is a symbol of class and elegance. By simply putting the suffix "I" behind each of his inventions, the brand sells its technological gadgets anywhere in the world.
As we say, Apple has become a multi-product company with its products which range from computers, cell phones, stereos and even smartwatches. In the same way, Apple has integrated into the topic of multiculturalism, showing that its brand is for any person regardless of their nationality or even their way of being.
"Apple - Inclusion & Diversity" aims to show the acceptance that this brand has towards any of its clients, regardless of their culture, showing people of different beliefs and ways of thinking in this commercial.
Source: YouTube.
Bumble
Dating apps have allowed many couples to meet just by swiping left or right, and believe it or not,  your partner may be from another part of the world or a completely different culture than yours.
The developers of Bumble know this since the increasing migrations can make people from two different countries get love from this application. Countries like the United States have immense multiculturalism, as people worldwide move to this country to fulfill the American dream. In their search for personal success, they could also achieve sentimental success through this application, which they propose in their commercial "Find me on Bumble."
Source: YouTube.
Coca-Cola
Everybody in the world drinks Coca-Cola!
The company knows this and that is why in its 2014 pre-super bowl commercial diverse cultures are shown singing the song "America the Beautiful" to show the new American face, which is essentially multicultural. 
The success of the advertising was such that it became # 1 trending on Facebook after the sporting event, demonstrating how multiculturalism pleases consumers.
Source: YouTube.
McDonald´s
McDonald's, the world's most famous hamburger. However, the way to embrace the multiculturalism of this brand is awesome.
Gastronomy is different in each country. Therefore, McDonald's does adapt its gastronomy to each country, making each client and culture that consumes its products feel accepted. In this way, each place in the world has the default menu of the brand and the occasional delicacy that goes with the food of each country.
We recommend watching the following video after eating since your appetite will most likely be unleashed. Enjoy!
Source: YouTube.
Fenty Beauty
Beauty is universal, with all its different and unique qualities, and that is what the singer Rihanna seeks to capture with her brand Fenty Beauty.
In addition to running a clear campaign supporting women of colour, Rihanna is not lagging. She seeks that all women in the world can feel identified with her makeup brand since diversity is important.
In the words of the interpreter herself: "It's important to me that every woman feel included in this brand."
This makeup line released in 2017 sought to provide an option for shadows to women of colour, which were ignored by brands since very few offered powders for dark skin. And women of colour are not the only ones who can use this makeup product since this company offers 50 different shadow colors for every skin type.
Proctor and Gamble
Proctor & Gamble is not only responsible for providing its clients with sanitary and health services. The company, in its social duty, seeks to raise awareness of current problems with diversity. In its ad  "The Talk," which won an Emmy in 2018, the brand talks about an issue that affects people worldwide: Racism.
In this way, we see parents talking to their children who have suffered bullying or intimidation because of their skin colour, and how, through "The Talk," they teach them to face these problems and to defend themselves.
The campaign seeks to leave the taboo behind these issues so hurtful to the communities, trying to say that you can begin to solve the problem by talking about it.
Source: YouTube.
Marriott International
Did you know that 1 in 15 hotel beds are owned by Marriott International?
Not only do they have that abysmal amount of beds, but this luxurious hospitality company has 6,700 properties in over 130 countries and territories.
The company started from the hand of J. W. Marriott, who started his business with his wife as a small hotel in which all the food was homemade. Years later, the company has expanded to every corner of the world, being one of the companies that accepts the greatest diversity in its workforce. Marriott International, Inc. was recognized as the # 1 company for diversity across industries on the 2020 DiversityInc Top 50 Companies for Diversity list. In addition, the successors of J. W. Marriott have expanded their hotel line by buying brands such as St. Regis, Renaissance, Residence Inn, among others.
Source: YouTube.
AT&T
AT&T is one of the most successful telecommunications companies globally, and we're not saying it. Fortune magazine says it, rating it # 1 globally.
In the multicultural aspect, the company has received awards from the American Advertising Federation for its efforts in multicultural marketing.
Between 2018 and 2019, the company received an award in the multi-ethnic advertising category for its "Not Just" campaign. He made alliances with the Sanders / Wingo company, which is the seventh-largest African-American-owned agency in the country. Supplier diversity is a huge project for AT&T's business model to deliver the best products and services to its customers.
The executive director of AT&T Global Supplier Diversity Program said that: "AT&T has been at the forefront of initiatives to increase diversity contracting within the advertising industry for several years now. I'm proud of the quality work that our diverse production companies and ad agencies deliver, which proves effective in reaching all consumer segments. AT&T is driving positive change by including more diverse businesses in its supply chain."
In 2008 AT&T supported the minority, women and disabled veteran business enterprises with 6 billion dollars. Every year this company seeks to support diversity-owned companies with 21.5 percent of their total procurement.
Source: YouTube.
Conclusion
Neither America nor Europe is the center of the world, and, if companies want to prosper, they have to target a multicultural market since customers have spread to every part of the world.
Something that can help companies with this is to accept multicultural teams since they give you an objective perspective on your country of origin, beyond any stereotype that may be instilled.
Knowing different cultures worldwide gives you different perspectives on life, which can be implemented in your lifestyle or even in your professional strategies.
Also, you would love these Amazon listing optimization tricks.
Here we end the article, but we want to ask you, from which part of the world do you read us?
See you in the next article!
CodeDesign is a performance digital marketing and Amazon agency. Feel free to ask your queries.
---