9 Amazon Listing Optimization Tips That You Must Know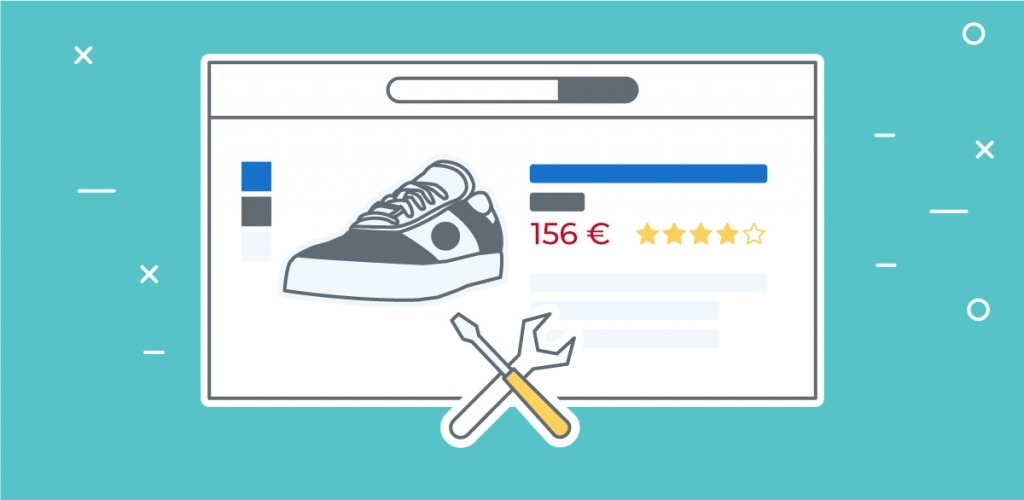 Amazon Listing Optimization
Amazon listing optimization is the process of optimizing the product listing on Amazon to increase its organic rankings for a relevant set of keywords. As Amazon is a global giant, it is no doubt that there are hundreds of thousands of sellers trying to rank high for the same set of keywords that you are. In such a scenario, the best option is to take all the proper steps toward improving your Amazon listing to be ahead of the rest.
Amazon's ranking algorithm is known as 'A10' which is responsible for showcasing the correct product listing as per the query set of the millions of customers on their website. Not taking the proper steps reduces your discoverability and drastically hampers the chances of making a sale possible.
In this blog, we have discussed the ten significant points you need to look at to improve your rankings, which would ultimately improve the product discoverability, and your conversion rate. First and foremost, you need to understand that Amazon cares about its customer's intent and always tries to provide them with the best experience so that there is no friction for them to return and make more purchases. 
The entire business model of the Amazon marketplace is based on the fact that more conversion rate from a product listing means more revenue for the company. Hence, you need to take all the proper steps and improve the call to action so that even your product listing brings a good number of conversions. 
Here are the ten significant points for you to keep in mind:
1. Use keyword rich titles
2. Use Bullets to Highlight Key Features
3. Use A+ Content to Stand Out
4. Use High-Quality Images
5. Optimize Your Backend Keywords
6. Utilise Amazon SEO to its fullest
7. Take Advantage of Amazon Advertising
8. Use Third-Party Tools
9. Reviews and Seller Feedback
Also, read these amazing Amazon FBA tips.
1. Use Keyword Rich Titles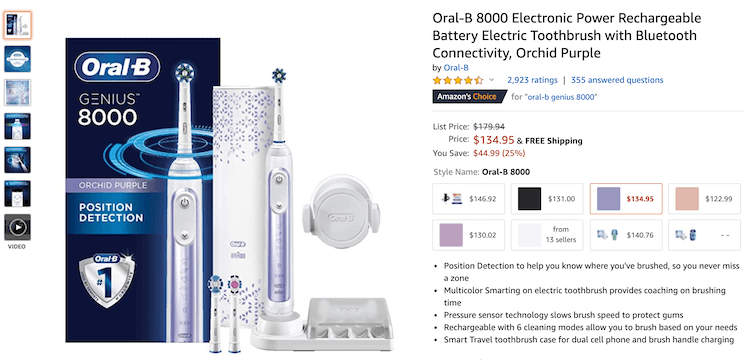 Keyword rich titles
Your title is one of the most critical aspects of your Amazon listing. It's what potential customers will see first, so you want to ensure it's keyword-rich, exciting, and self-explanatory.
Including keywords in your title can significantly help improve your Amazon search ranking and help potential customers know what your product is about. For example, if you're selling a phone case, your title could be "Samsung Galaxy S8 Case | Heavy Duty Armor Case."
You could utilize a combination of long-tail and short-tail keywords in your title for the best results. A digital marketing funnel could help you have a better picture of the sales.
2. Use Bullets to Highlight Key Features
When you're writing your Amazon listing, it's essential to use bullets to highlight the critical features of your product. This will help potential customers quickly understand what your product is, what it does, and what makes it unique.
Make sure to list the features that matter most to your customers. For example, if you're selling a vacuum cleaner, you might want to list the following:
- Powerful suction
- Cordless design
- Lightweight and easy to transport
- Pet hair attachment
3. Use A+ Content to Stand Out
It's an ubiquitous fact that to be successful on Amazon, you must have an eye-catching and well-optimized listing. But with such immense competition, how can you ensure your listing stands out?
One way is to use A+ Content. This feature allows you to add additional images, videos, and text to your listing, allowing you to sell your product and highlight its features.
A+ content offers brand owners a way to engage with customers to showcase the detail page with supplemental marketing content on their branded ASINs.
Using the A+ Content Manager, you can describe your product features in different ways, whether its highlighting aspects of your brand with the A+ brand story features, or deep diving on product feature information with the enhanced product description features.
So if you want to ensure your Amazon listing is giving your product the best chance of success, use A+ Content!
 Also, if you are planning to have a separate e-commerce website, then check this blog to know why you need to care about domain rating.
4. Use High-Quality Images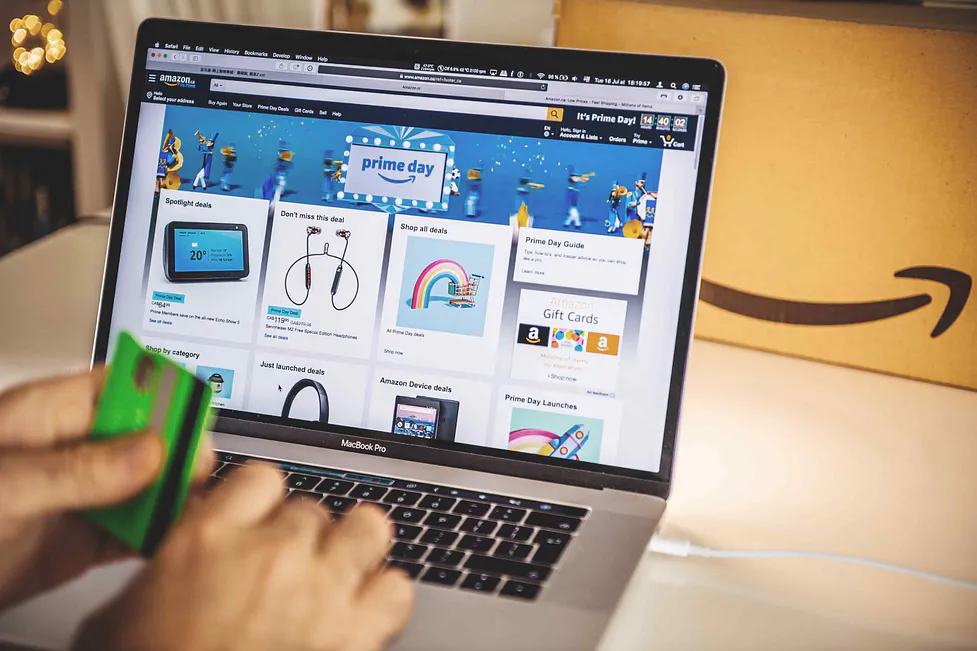 Have attention grasping images
If you plan to get the most out of your Amazon listings, it's essential to use high-quality images. Listings with quality images are more likely to be clicked on and converted into sales.
There are a few things to keep in mind when selecting or creating images for your listings:
1. You need to ensure the image is clear and in focus. Blurry or low-resolution images will not only turn potential buyers off but won't be as likely to rank high in Amazon's search results.
2. Use multiple images to show different angles or features of the product. One embodiment is usually not enough to give potential buyers a good idea of what they're looking at.
3. Use attractive and professional-looking image files as it would greatly help your listing and give buyers a positive impression of your product.
4. Make sure the image is relevant to the product. Don't use generic stock photos that don't accurately represent the item you're selling.
If you follow these tips, your images would greatly help improve the Amazon listing rankings and increase your chances of optimizing the conversion rate.
Also, voice search has been really trending these days due to the immense increase in its popularity and adoption, check this complete guide on voice search optimization.
5. Optimize Your Backend Keywords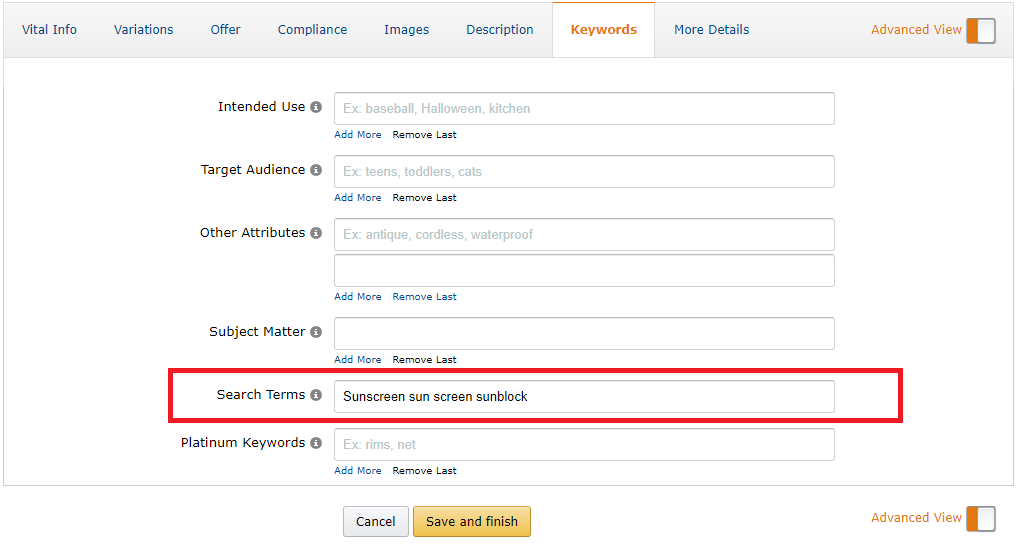 Backend keywords
Regarding optimizing your Amazon listing, backend keywords are among the most critical factors. These are the words and phrases you use to describe your product in your listing's backend section, and they play a HUGE role in determining your product's ranking.
To make sure you're using the right keywords, it's essential to do some research first. You can use tools like MerchantWords or JungleScout to find keywords relevant to your product and that shoppers are searching for. Then, include these keywords in your listing's title, description, and backend keywords section.
You can also use keyword modifiers to help you target even more specific shoppers. For example, if you're selling a set of kitchen knives, you could use keywords like "best kitchen knives," "stainless steel kitchen knives," or "ceramic kitchen knives." This will help ensure your listing is showing up for relevant searches.
6. Utilize Amazon SEO to its fullest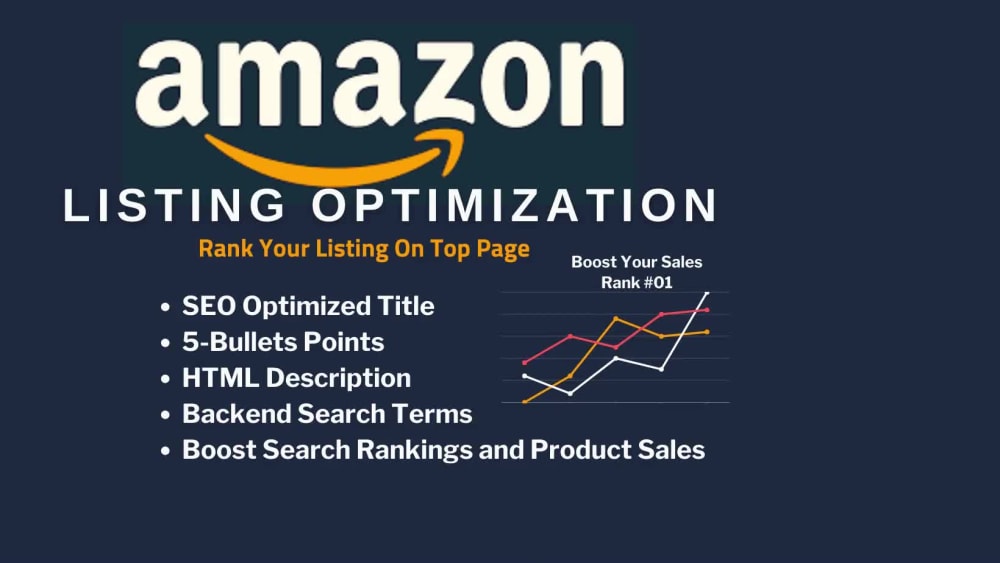 Amazon listing optimization
Now that you've set up your Amazon listing, it's time to optimize it for success. This involves using keywords and phrases people are likely to use when searching for your product.
You can find this data using various third party tools, giving you a list of the most popular keywords and phrases related to your product. You can use these keywords and phrases throughout your listing, including in the title, description, bullet points, and product images.
7. Take Advantage of Amazon Advertising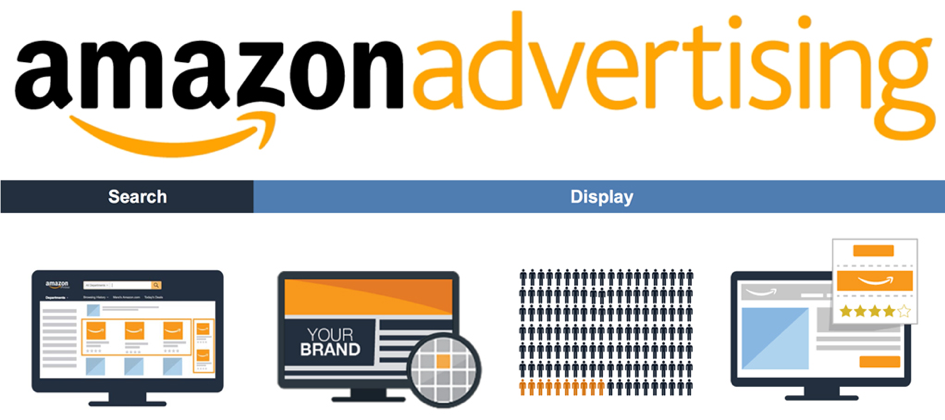 Amazon advertising
Amazon advertising can be a great way to boost your sales and get your products in front of more people. There are several different types of ads that you can use, and each has its benefits. You already know this is the way to get good reviews and a high conversion rate that would ultimately help you with Amazon SEO.
Here are a few tips for taking advantage of Amazon advertising:
1. Use keyword-targeted ads to get your products in front of people already looking for them.
2. Use product display ads to showcase your products more eye-catching way.
3. Use Sponsored Products to increase your visibility and boost your Amazon sales.
4. Use Headline Ads to create a compelling headline that will draw attention to your product.
5. Use Enhanced Product Ads to showcase your product's features and benefits. Check what is a good CPC for your industry.
6. Use Video Ads to create an engaging video that will capture people's attention.
7. Take advantage of Amazon's powerful targeting options to reach the right audience for your products.
What is the difference between digital marketing and traditional marketing?
8. Use Third-Party Tools
There are several different third-party tools available that can help you optimize your Amazon listings. These tools can help you to improve your listings in several different ways, including by allowing you to keyword research, optimize your listing copy, and track your listing performance.
A third-party tool can be a great way to get an extra edge on the competition and help you ensure that your listings are as optimized as possible. If you are serious about selling on Amazon, then using a third-party tool is something that you should consider.
9. Reviews and Seller Feedback
Amazon listing heavily depends on the reviews and seller feedback. These directly reflect the quality of your product and the level of customer service you provide.
To get more reviews, make sure you ask your customers to review your product after they've received it. You can also give them a discount or a free product for writing a review.
You can also improve your seller feedback by promptly responding to every inquiry, complaint, and shipping order as quickly as possible. You could also use these tips for your Amazon dropshipping business.
About CodeDesign
Codedesign is a digital marketing agency specializing in e-commerce and B2B online marketing. Our digital team utilizes the latest digital marketing tools and strategies to help clients reach their business goals. We offer comprehensive services such as website design, search engine optimization (SEO), content marketing, performance marketing, social media marketing, CRM and marketing automation, email marketing, and more. Our experts create and implement customized digital marketing campaigns to increase website traffic, generate leads, and drive sales. Our expertise in e-commerce and B2B marketing allows us to understand the nuances of the digital marketplace and create effective marketing solutions tailored to their client's needs.
CodeDesign is leading:
- Digital Agency
- Digital Marketing Agency
- Amazon Marketing Agency


Feel free to contact us to see the unprecedented growth of your business.
---