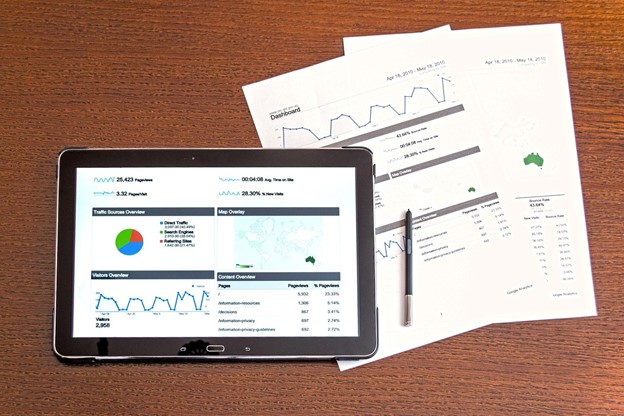 In our world, where every industry has some fundamental principles or parameters to check a business's credibility while doing analysis with other competitors.
Similarly in the SEO industry, DA and DR are one of the major parameters, which help in doing analysis of a website while comparing it with other websites in the same niche.
Importance of DA & DR during competitive analysis
It helps to judge a website to get an idea of how much a website has practiced on SEO efforts
It helps in analyzing two or more than two websites while taking backlinks from them
It helps in knowing how Spammy is the website
It helps brands or businesses to promote their products or services on different websites
Now, let's get deeper into it.
What is a DA?
DA is an abbreviation of Domain authority, it has been developed by Moz.
Moz has mixed up round about 40 factors, few are known while others are unknown to check the quality of a website.
On the basis of these 40 factors, Moz measures the credentials of the website altogether in a numeric metric, from 0- 100.
In this metric zero means, low quality and hundred means high quality
Below are the few known factors:
Age of a domain
Website traffic volume
Total number of backlinks, qualitative and quantitative
Spam score
Social signals
Linking root domains
Why is DA important?
One of the major benefits of DA score is it tells a webmaster or SEO team about what is the progress of their SEO campaigns,
Similarly, if a webmaster knows the DA score of his/her website has improved he/she can maximize his/her revenue through SEO strategies like selling guest posts and etc.
However, there is a misunderstanding among the people who are somehow attached to the SEO industry, that DA is a ranking factor.
But to clear out the cloud of misunderstanding, let's see what Google has to say about it.
"Domain Authority is not a metric used by Google in determining search rankings and has no effect on the SERPs."
With that being said it's very clear that DA is not a ranking factor for Google.
So if someone looks at DA, as high DA means higher rankings, well it can be that the website might have better rankings but there are a lot of other things involved in ranking up higher on SERPs.
So while practicing SEO, DA is one of those factors that helps and supports an SEO campaign and gives us a numeric result for efforts put into it.
Hence while running an SEO campaign it's essential for the webmaster to measure their efforts which can be done through a DA checker
Now how to check a Domain Authority score for a website?
How to check the Domain Authority score of a website?
Well, there are thousands of DA checking tools available online but most of them lack in terms of quality and privacy.
However finding the right tool for the right purpose is very important, so below are the top 5 DA checking tools recommended by leading SEO experts.
Top 5 DA checking tools
MOZ DA Checker
https://moz.com/domain-analysis
Moz is the mother company of Domain authority, so who knows DA better than Moz.
While other DA checkers might miss out on some parameters because out of 40 only a few are known to experts other are unknown except to Moz.
This tells us that Moz can check a website's authority from all angles and will certainly give the most accurate result, which no other DA checker can ever give at least up till others don't unleash all 40 factors.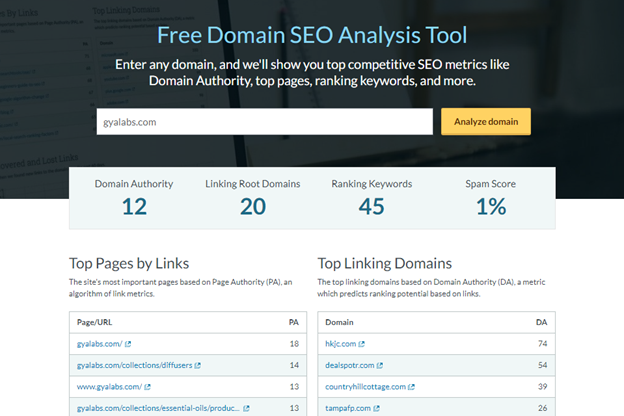 Prepostseo da checker
https://www.prepostseo.com/domain-authority-checker 
Prepostseo da checker is one of the favorite choices when experts are looking to check the domain authority of different websites or during their SEO campaigns.
Although prepostseo has expertise in many other additional tools that are widely used by users around the world for different purposes like plagiarism checker, article rewriter, paraphrasing tool and etc.
When coming down to Domain authority no other competitor stand in his way because there are two major reasons for it, such as:
It's a top-quality domain authority checking tool that precisely analyzes a website's authority by checking its quality, amount of linking root domains, and no of pages being indexed on Google.
Secondly, this tool is equipped with the latest programming for checking bulk domains all at one go, and guess what?
There is no fees and no email subscription required for using this unicorn tool.
Now if a webmaster comes to know after checking his/her website authority score is low as compared to their competitors what should they do to improve it?
For this reason, we are bringing some amazing tips that thousands of SEO experts have practiced to increase their website domain authority.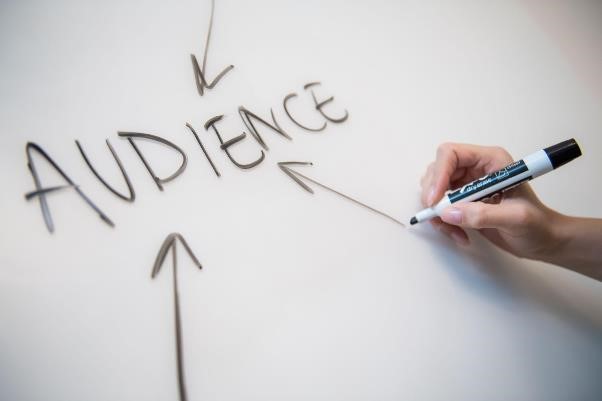 Website SEO checker
https://websiteseochecker.com/domain-authority-checker/
Website Seo checker is another popular tool that helps webmasters to check the domain authority of websites for free.
It has some of the top features like it shows a few other factors such as:
Page authority
Total backlinks
Quality backlinks
Percentage of quality backlinks
Moztrust
Off-page SEO score
Trust flow
Domain Age and etc.

Semrush
https://www.semrush.com/dashboard/
Semrush is one of the best SEO tools famously renowned for offering SEO analysis all in one package.
Using this tool tells a webmaster not only about the domain authority score but it digs down deep into a website's analytics data.
This can be further used for comparing or for making adjustments to webmasters own SEO campaigns.
Many SEO experts prefer this tool due to its all-in-one package services which costs $99.95 a month on the monthly billing option, but to give it a try a user can access the first 10 reports for free with an email subscription.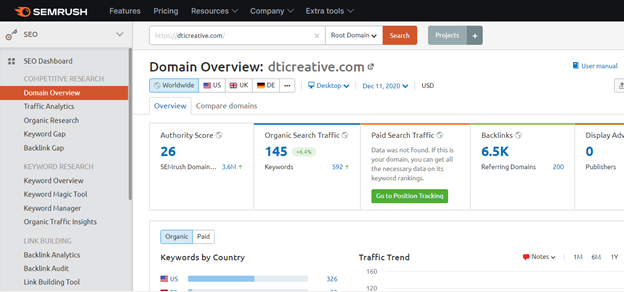 Mangools
Mangools is one of the latest editions in the SEO world, but with top-quality performance and excellent customer support, it's certainly making a remarkable name in the SEO world.
It's a tool that offers deep research analytics of any website so anyone looking to grab an all in one SEO tool, well in that case this one might be the right choice for him/her.
Along with Domain authority, it also shows the citation flow, trust flow, social shares and etc.
However, webmasters can use this tool by choosing monthly or yearly packages with a starting package of $26.91 per month.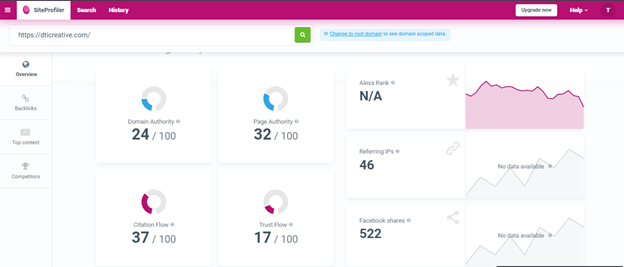 Tips for increasing website domain authority
Implement SEO friendly content marketing strategy
Create niche relevant amazing content
Write for other websites to interconnect with other high authoritative websites in the same niche, which is called guest posting
Get high-quality backlinks from other leading websites in your niche from different marketplaces or through personal relations
Remove bad links or broken links form your website
Promote engaging content on different social media networks
Optimize your website for mobile-friendliness and etc.
Now coming towards Domain rating.
So let us see what is Domain rating?
What is Domain Rating?
It's a ranking numeric metric developed by Ahrefs.
Just like domain authority, domain ranking is also scaled from 0- 100, it shows the strength of a website's backlink profile.
Similarly, domain rating is also not a ranking factor that Google looks at.
A high DR website can be on top rankings of SERPs on Google, but that is because the website's credentials are also high in the eyes of Google's algorithm ranking factors.
However, Domain rating is still one of the key indicators when people are looking for getting backlinks from several websites or while getting traffic from Google searches.
Why Domain Rating is important? 
Although it's very clearly stated by Google that domain rating is not solely a ranking factor for Google to rank the website on SERPs, when individually measuring a site's URL links DR aligns more clearly with Google rankings than the Domain rating of a whole website does.
However, Domain rating should not be overlooked, a high DR can only be achieved through a strong backlink strategy.
When a webmaster is about to execute a link-building strategy certainly he/she has to compare different websites altogether to get the best out of them.
Meanwhile, DR can be an important metric that can help in building connections and possibly improve search ranking in different ways.
On the other hand, a high DR website can take advantage of its own link juice by internal linking.
A webmaster can create links to its own different web pages as it will help to strengthen other poor links and rank better on SERPs.
This will also enhance the overall Domain rating of a website.
How to check the Domain Rating score of a website?
Usually, there are numerous tools available online to check DA and DR but few are ideal to precisely measure these metrics more than others, just like Moz's DA tool is one of the best when coming down to DA.
Similarly, Ahref's DR tool is the optimal choice to gauge this metric.
Many leading experts prefer this Ahref over other third-party tools because it precisely performs a thorough website crawl.
While comparing Ahref with Moz for Domain score it seems that Ahref is more transparent as it looks at the quality of the links rather than the data of a website, which makes it easier for the users to do a competitive analysis.
Through this tool, any webmaster can figure out what is the worth of a website in terms of backlinks and the overall health of a website.
You could also check these local SEO services to boost your online presence.
Conclusion
In terms of SEO both the Domain Authority and Domain Rating is an important metric in their own ways, but taking these metrics as a ranking factor solely can be a misconception.
It's ideal to see the other side of the picture, while these metrics can assist in creating strong linking strategies as well as help in measuring our SEO efforts invested in a website.
If you use Amazon to sell products, you would love these Amazon listing optimization tricks.
Codedesign is a leading digital agency. Feel free to contact us with any queries.
---